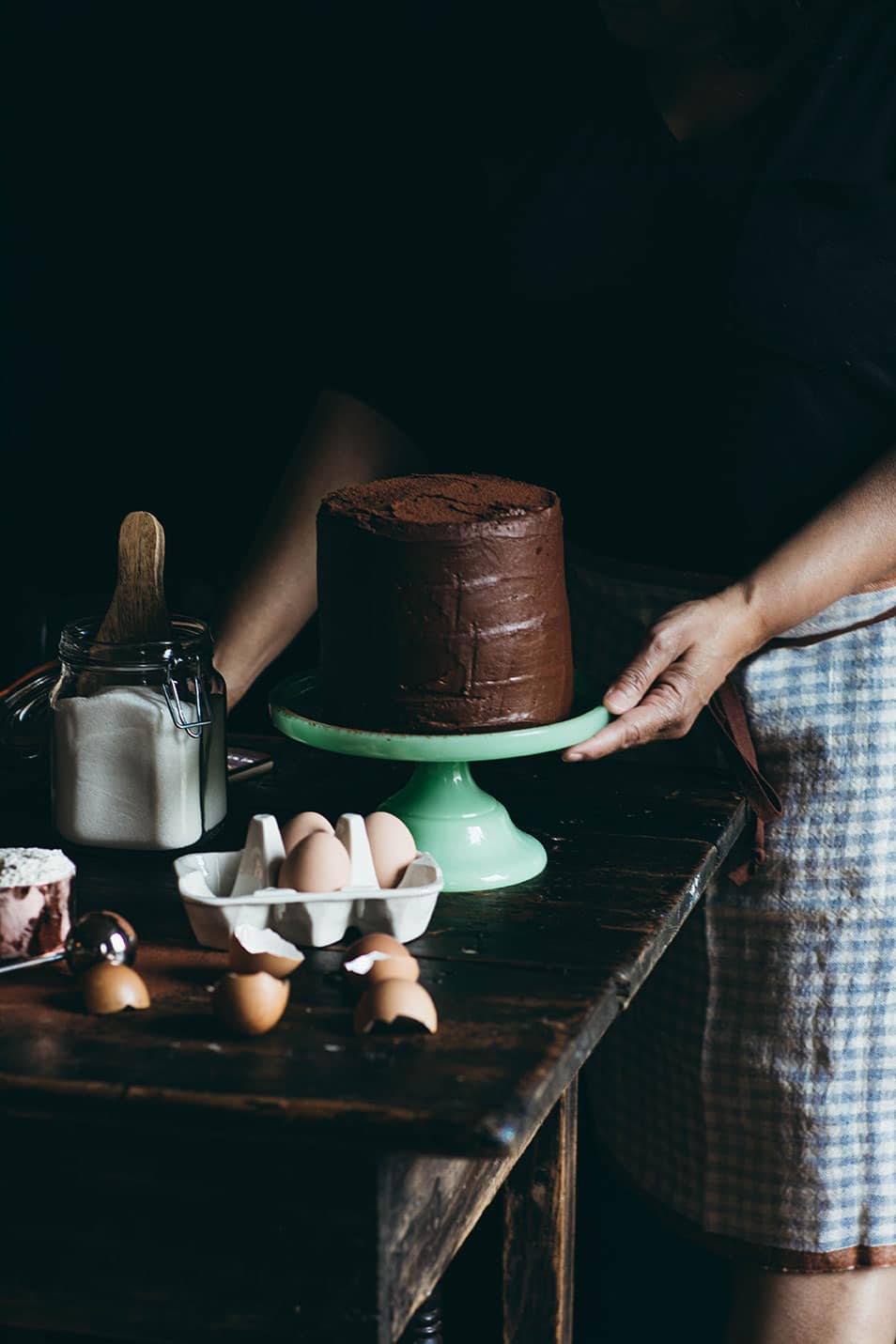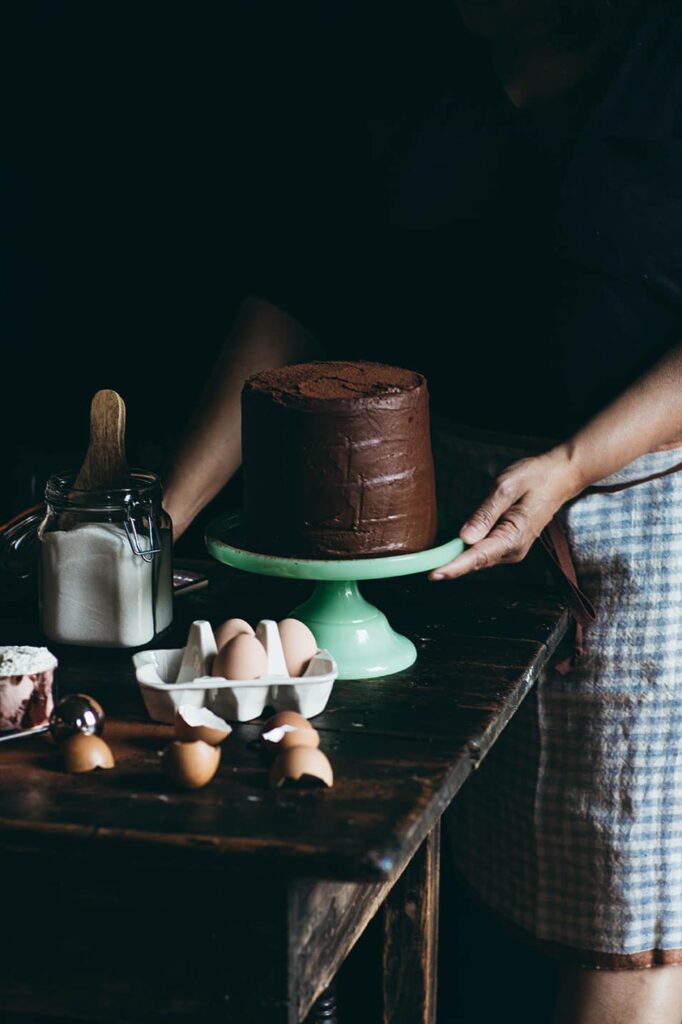 I made this chocolate cake this week just for the heck of it.
With so many changes and adjustments impacting everyday life right now, I just needed to make something to take my mind off things.
As yummy as this cake may look, I really want you to turn more of your attention to the linen apron.
Actually, if you can spare about 15 minutes today, you'll have time to make this simple butcher's-style apron yourself.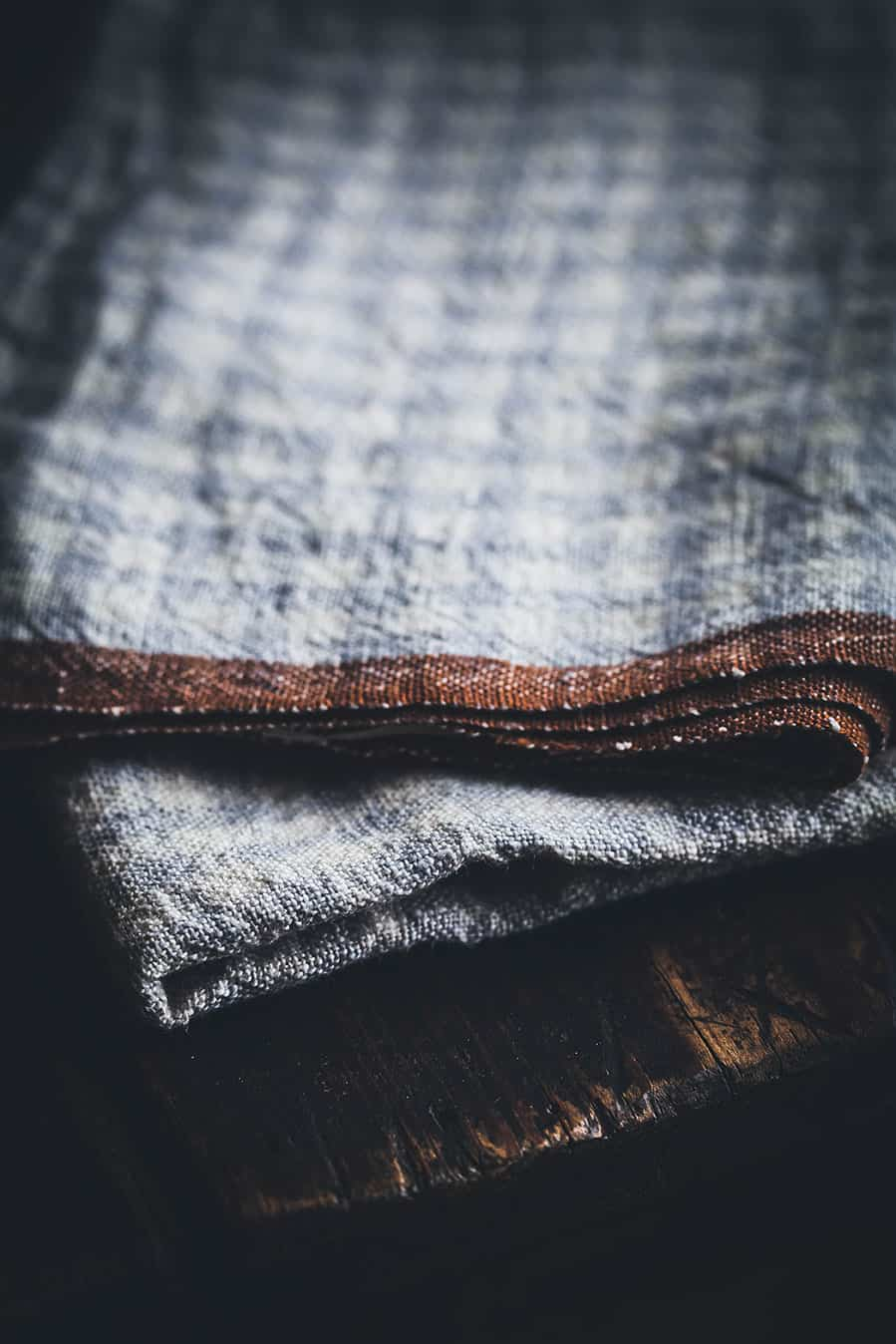 Let me explain where I'm going with this.
Regular readers of this blog may recall my penchant for collecting pretty linens and tea towels.
Well, I decided to turn this checkered tea towel into a simple apron.
It's a super quick transformation and all you'll need is a little ribbon for straps.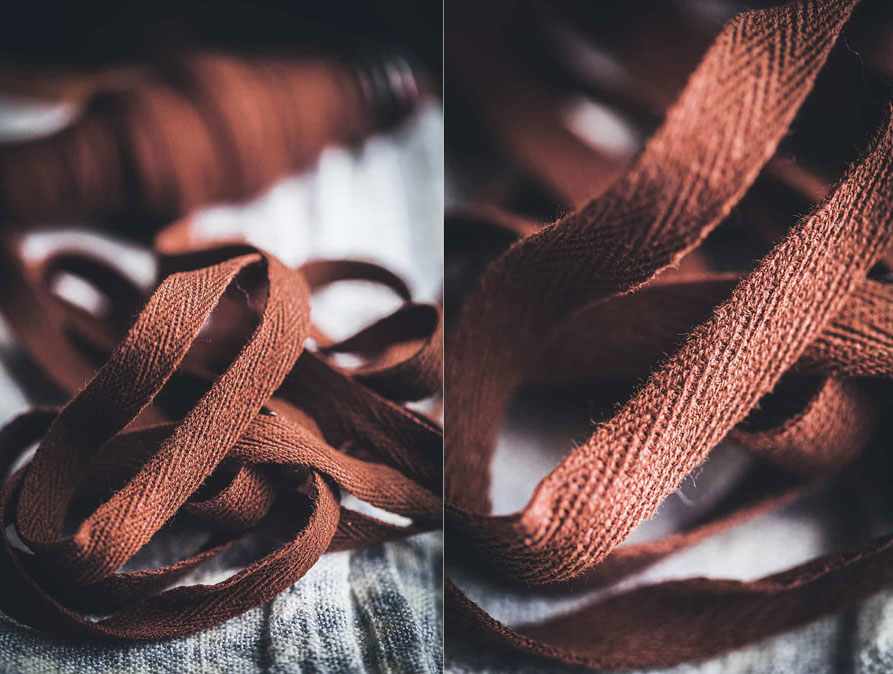 You can use any ribbon for this quick and project.
I love the look and strength of cotton twill and perhaps you already have some hearty twill in your stash.
If not, you can find it easily enough online.
Oh, before I forget… here's the yummy chocolate cake recipe below.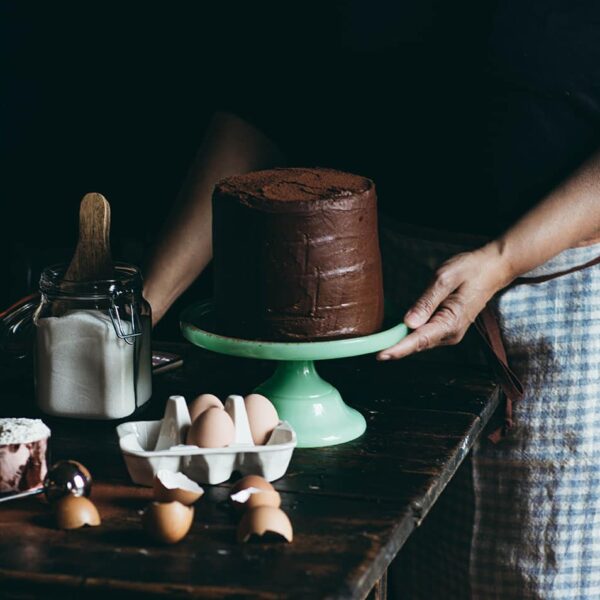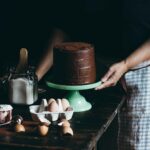 Chocolate Cake
Ingredients
CHOCOLATE CAKE
2-1/2 cups All-purpose flour
2 cups granulated sugar
1 cup unsweetened cocoa powder
1-1/2 teaspoons baking powder
1-1/2 teaspoons baking soda
1/2 teaspoon ground cinnamon
1-1/2 teaspoon kosher salt
3 eggs, room temperature
1-1/2 cups buttermilk
1 tablespoon vanilla extract
1/2 cup vegetable oil
1 cup boiling water
1 teaspoon espresso powder
CHOCOLATE BUTTERCREAM FROSTING
1-1/2 cups butter, softened
1 cup unsweetened cocoa powder
5 cups confectioner's sugar
1/2 cup milk
2 teaspoons vanilla extract
1/2 teaspoon espresso powder
Instructions
Making the Chocolate Cake
Preheat oven to 350-degrees.

Whisk together dry ingredients with the exception of the espresso powder.

In a separate bowl, beat the buttermilk, eggs, vanilla and oil.

Mix boiling water and espresso powder.

Add mixture to batter and mix well.

Divide batter and pour evenly into two 6-1/2" x 3" greased and floured baking pans.

Bake for 40 minutes until toothpick test has a dry result.

Cool pans on a baking tray.

Pour cakes out of pans, level the tops with a serrated blade, cut cakes in half to create 4 layers.

Add frosting between layers before frosting entire cake.

Dust the top of the cake with a small amount of cocoa powder (optional).
Making the Chocolate Buttercream Frosting
Whisk lumps out of the powdered cocoa.

Add butter and mix in stand mixer until creamy.

Add the confectioner's sugar, one cup at a time, alternating with milk. Mix well between each alternate add.

Add vanilla and espresso powder.

Mix in stand mixer until super creamy.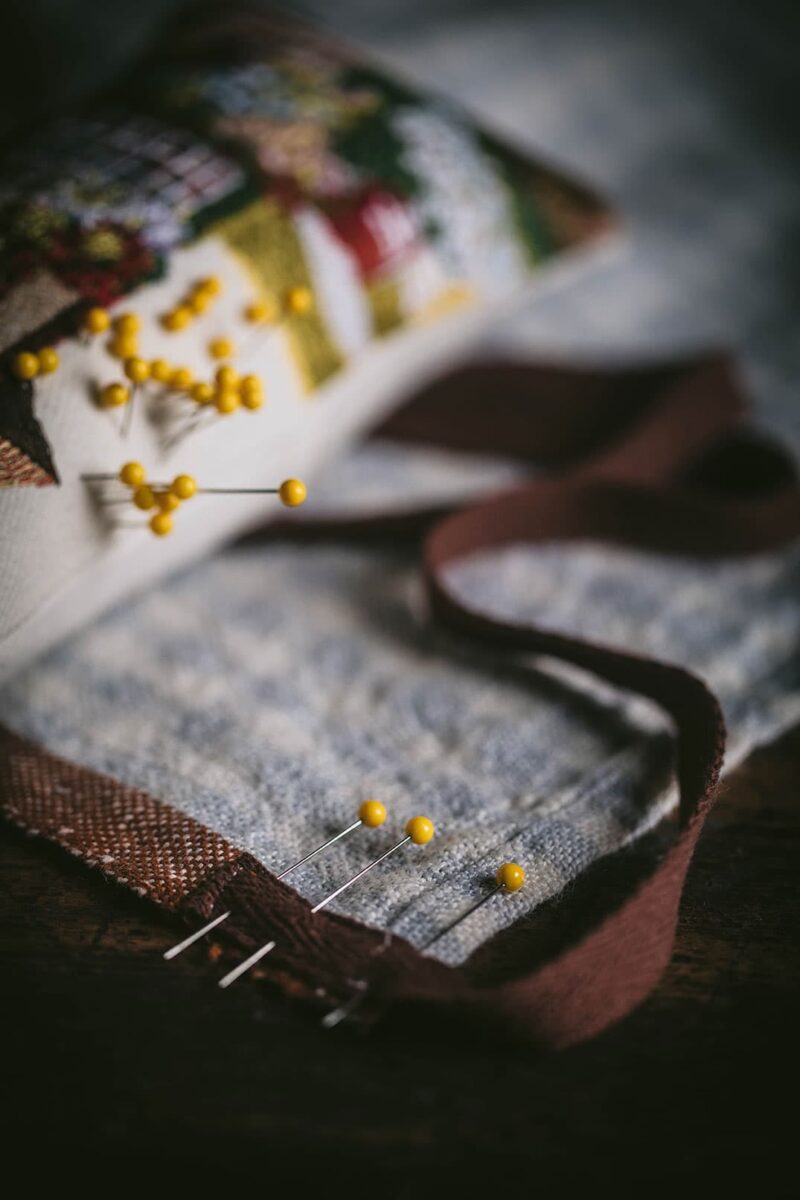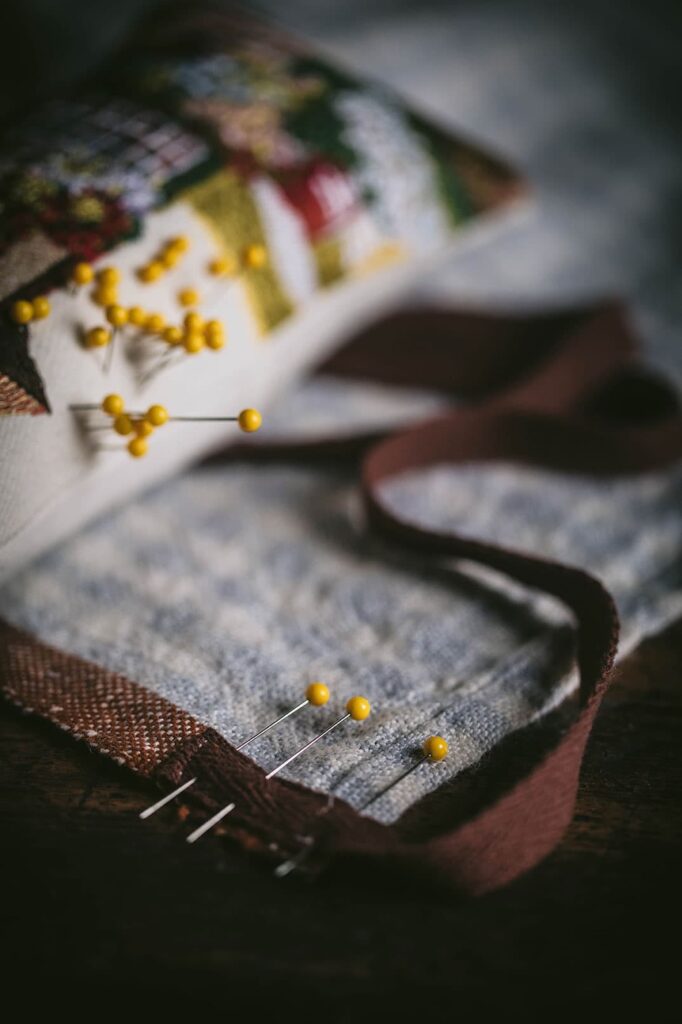 OK, getting back to the apron.
Measure two lengths of ribbon so that they're long enough to stretch from one hip all the way to your opposite hip.
Add another 14″-20″ of ribbon to that measurement so that you have enough ribbon to tie in the front with enough to hang in the front as a bow.
Pin the ribbon to the upper corner of the tea towel.
Stitch ribbon and add a little backstitching just to make sure the ribbon is fully secure.
By the way, if you like the handmade, embroidered country cottage pin cushion off to the side, check out my tutorial HERE.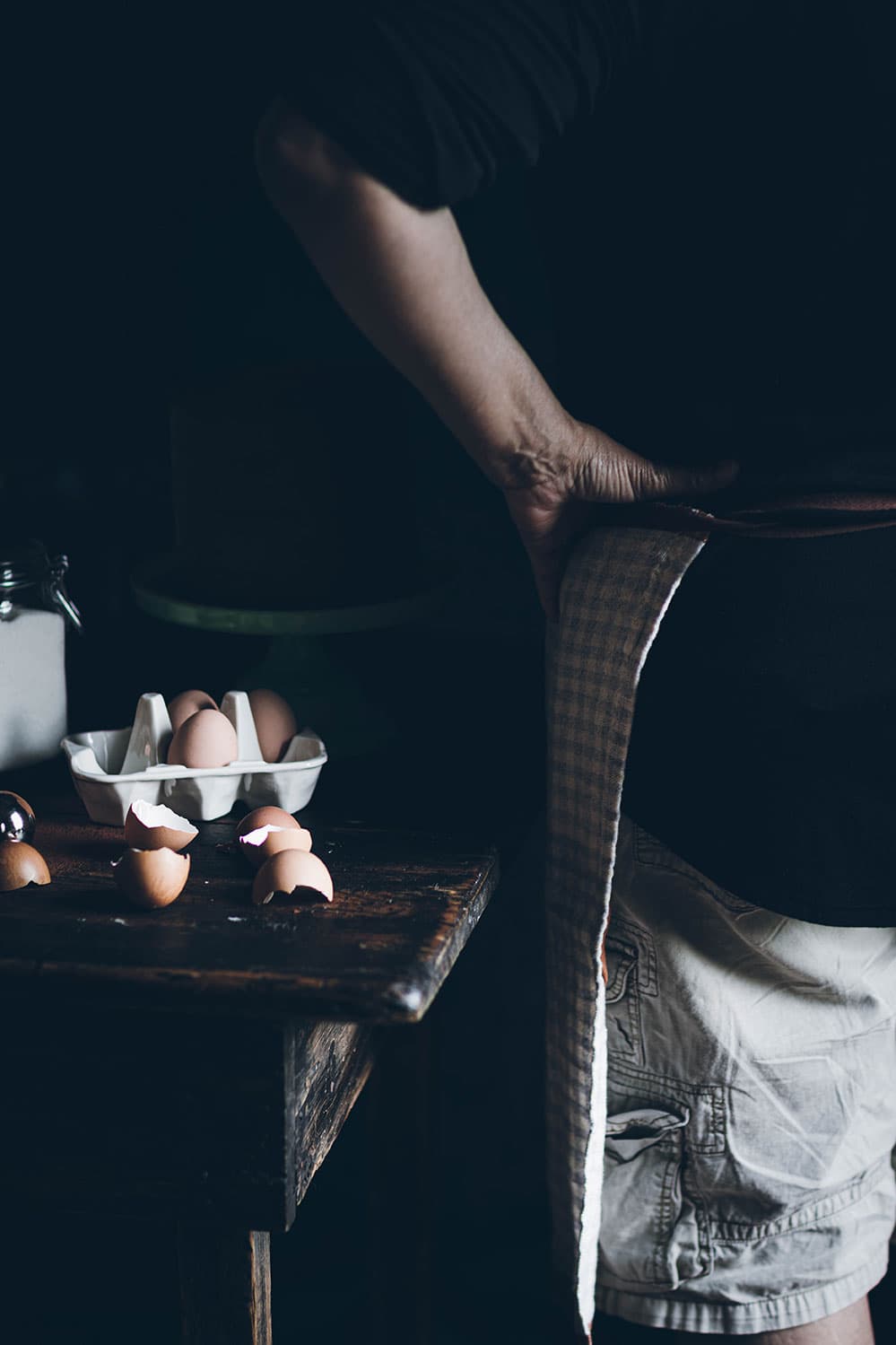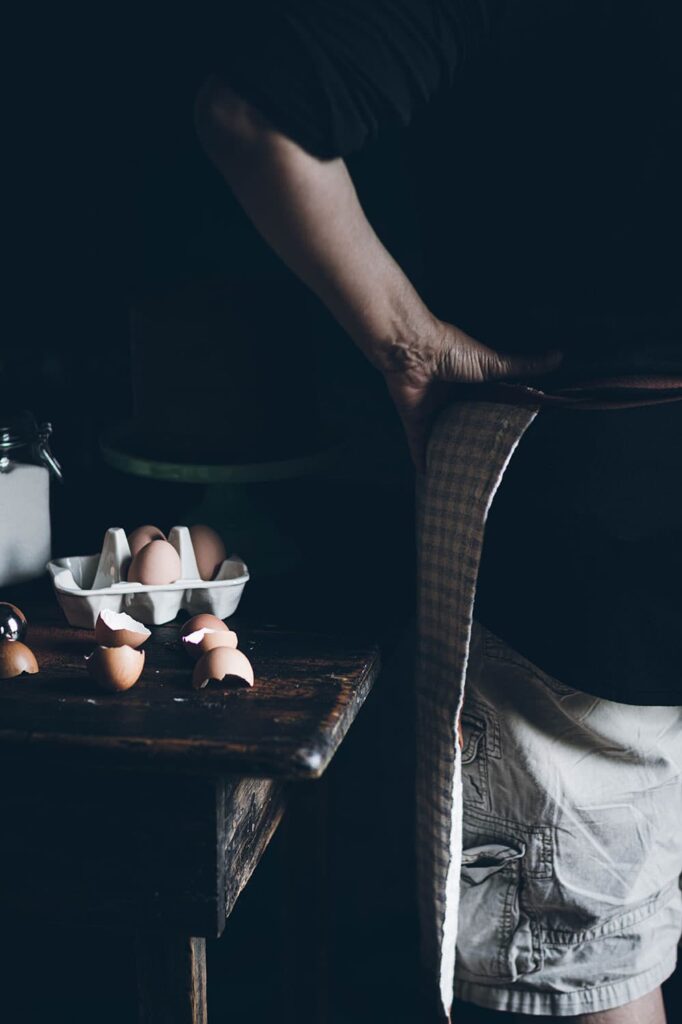 Now, I will say that most tea towel apron tea towels will not be wide enough to give you full coverage around the back (around your bum), like a typical butcher-style apron.
But that won't impact the functionality of the apron, especially when you love the fabric.
You'll be creating an apron that will most likely just cover your front.
On another note, these shots of my aprons (and cake) represent my first attempt at self-timed photos.
Ahem, I'm still practicing how to take my own photos with me actually in the photo.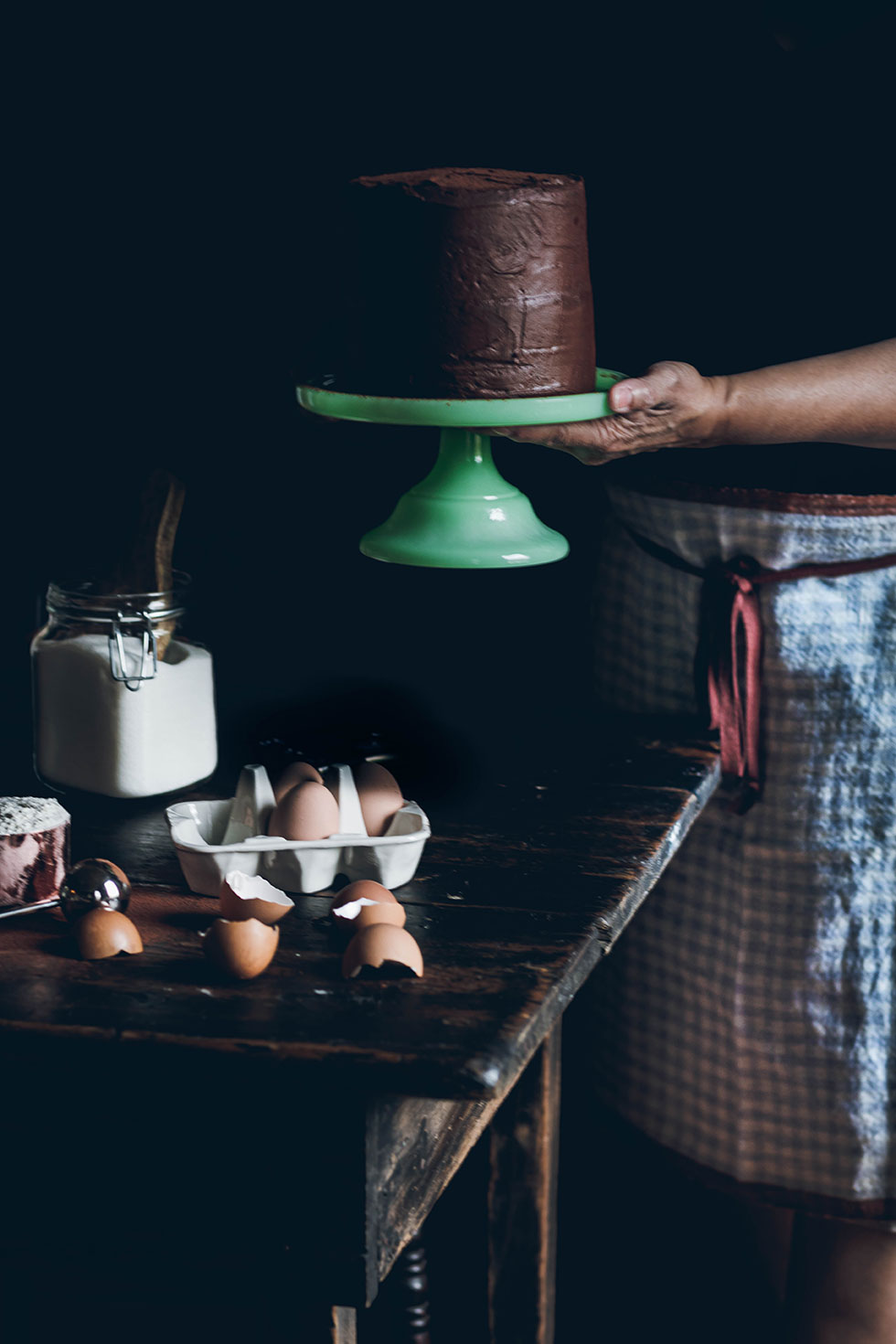 If you want to see more ways to transform tea towels, check out my previous post HERE.
Thanks for stopping by.
See you back here next time.
Stay safe and be well. ♥