Who here has ever baked or cooked anything using duck eggs?
Before a few weeks ago, I would not have been able to raise my hand to that question.
In fact, before a few weeks ago, I don't think I had ever even held a duck egg in my hands.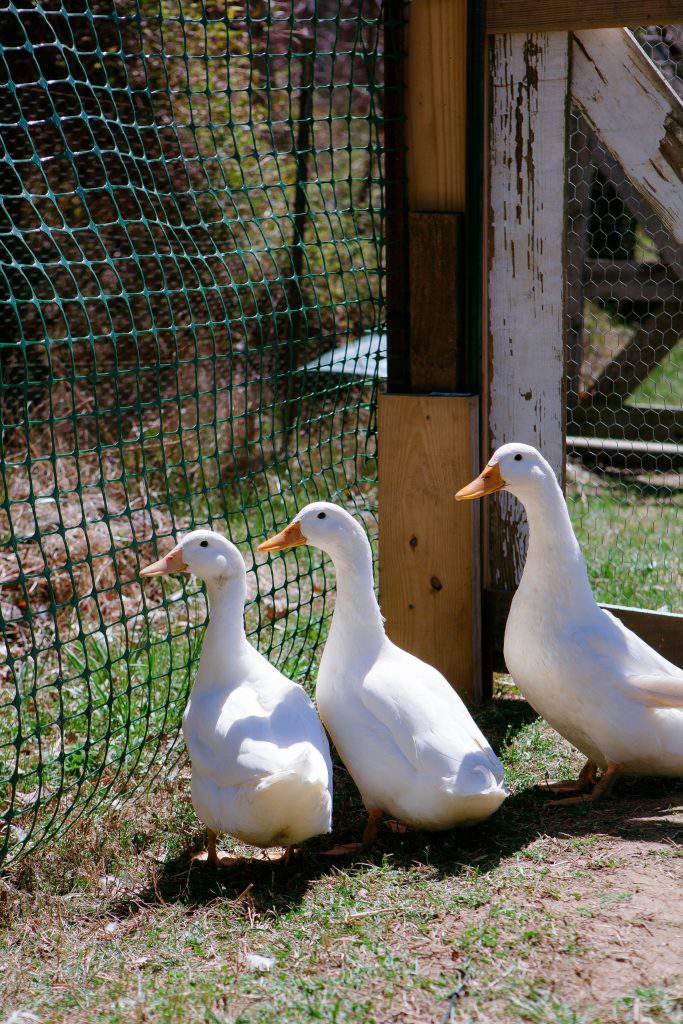 A few weeks ago, while visiting my family's Maryland farm, my mom introduced me to its newest residents.
I have to say, this trio of featured friends was a bit skittish.
Every time, I tried to get close to get that "perfect" picture, the three would race away from me as fast as they could in the opposite direction.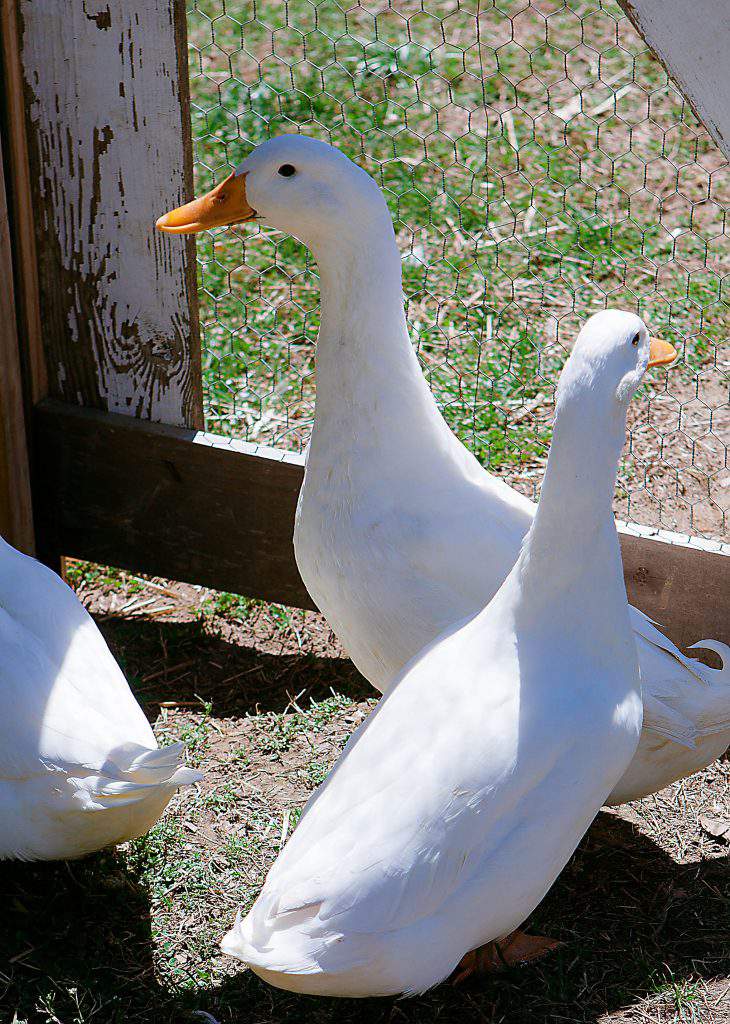 I was able to corner them between myself and the fence for a few shots but somehow, I expected them to be a lot more cooperative.
If you ever expect ducks to stand, smile and pose for a shot… I think you'll be out of luck.
They are cute though.
After meeting the shy trio on the farm, I decided to take a closer look at duck eggs to see how they quacked-up… ahem, I mean stacked up against the more familiar chicken eggs.
First of all, (and probably the most obvious contrast), duck eggs are much larger, heavier, longer and more oval in shape than chicken eggs.
When it comes to color duck eggs are more like chicken eggs and can range in hue from white, to light green and blue to shades of brown.
The duck yolk is about twice as large as the chicken yolk and the duck yolk also has a much deeper yellow/orange color compared to chicken yolks.
When it comes to the egg whites, the duck egg whites are super thick and far more slow-moving.
My son, Jordy (and trusty blog assistant) cracked this duck egg for me and I was expecting the contents to drop swiftly into the bowl.
The egg white seemed like it was in suspended animation. Yeah, it's that thick.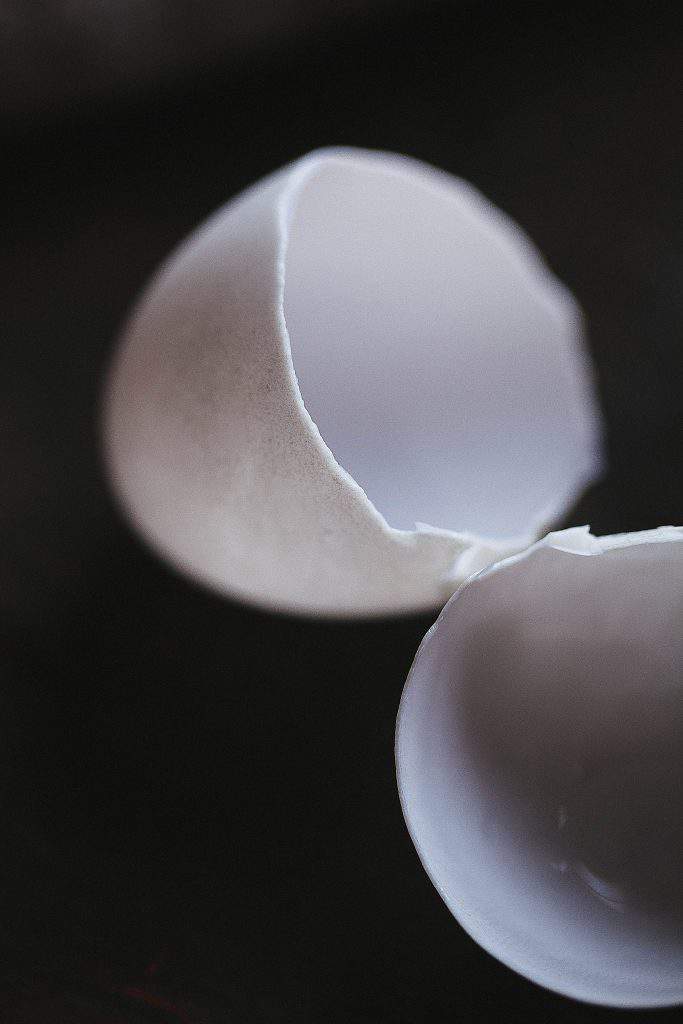 I'm not sure if you can really tell from this shot but I wanted you to see the thickness of the duck egg shell.
While the chicken egg shell seems more like the width of a couple of sheets of paper, the duck shell is more like ten sheets.
Duck egg shells are also thicker and harder to break than a chicken egg.  You may even have to whack a duck egg more than once to crack it.
Once it is cracked, you'll also notice how soft the interior is with a texture that resembles soft fleece.
That softness surprised me.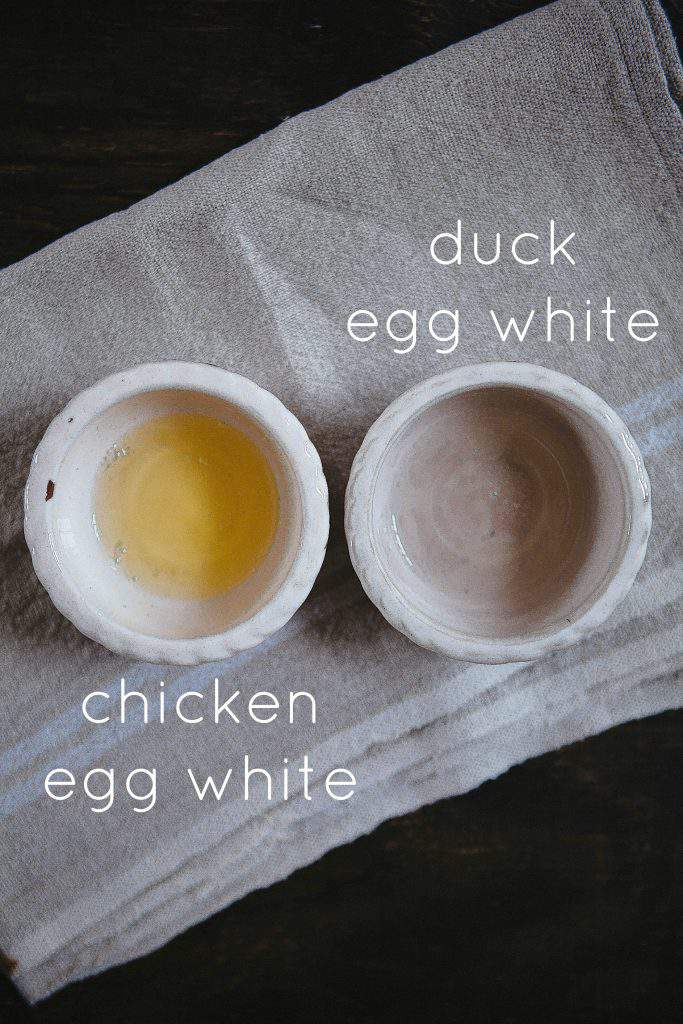 The other big difference I noticed between duck eggs and chicken eggs has to do with the color of the egg whites.
Duck egg whites truly are more clear and appear translucent compared to chicken egg whites which have a heavier yellow tint.
The duck egg white on the right looks more like water, doesn't it?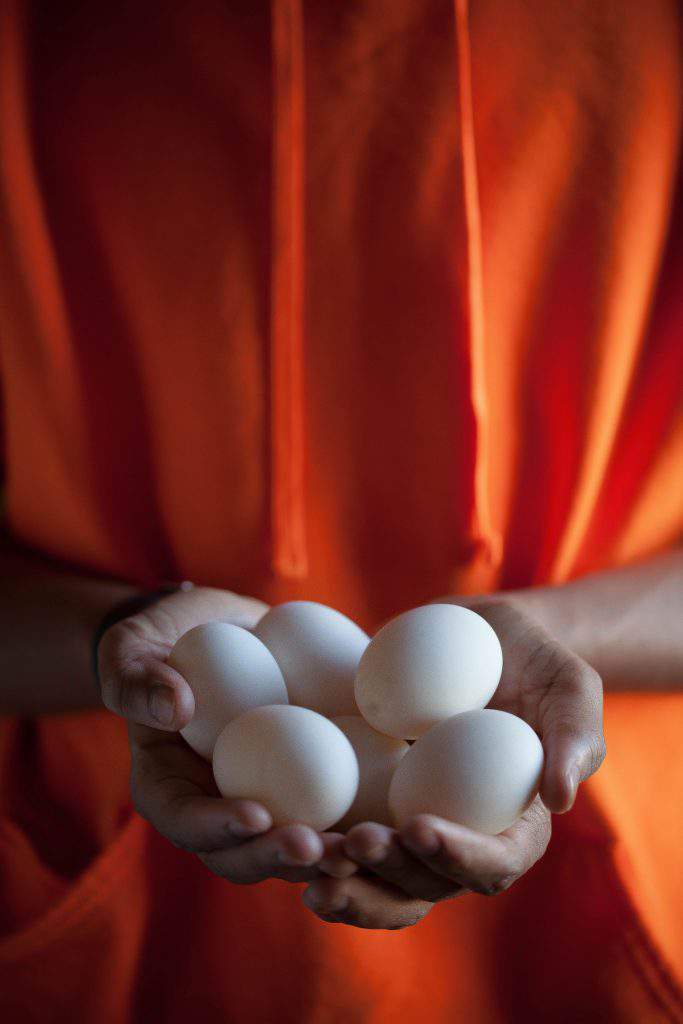 Meanwhile, I've read that since duck eggs have far more protein than chicken eggs, they whip up much richer and loftier than chicken eggs and that will mean a much fluffier cake.
I've already got a few cakes in mind that have these eggs' name on them.
So, those are my handful of fun facts about duck eggs.  If you have any, please share them.
Quack-quack.
 Thanks for stopping by.
See  you back here next time. ♥