If you're like me, sometimes you just need something sweet. I promise, these yummy lemon squares will definitely hit the spot. This recipe is quick, easy and a perfect recipe for little helpers. The squares have a cookie-like bottom crust and a tasty lemon topping that slightly crusts over after baking. It's such a pretty little dessert, but more importantly… it's delicious too!
For the crust you'll need 2-cups of all-purpose flour, 1/2 cup confectioner's sugar, pinch of salt, 1/4 cup of butter. For the lemon layer you'll need 4-eggs, 2 1/4 cup superfine sugar, 1/4 cut all-purpose flower, 1/2 teaspoon baking powder, 1 teaspoon grated lemon rind, 1/4 cup fresh lemon juice and confectioner's sugar for sprinkling on top.
Preheat the oven to 350-degrees. Sift the flour, confectioner's sugar and salt into a mixing bowl. Add butter until the mixture resembles coarse breadcrumbs. Stir in 1-teaspoon of water until the mixture forms a ball. Press the mixture into an ungreased 13/19-inch oven dish like it was a pie crust. Bake for about 20-minutes until its light golden brown. Cool on a rack. Now on to the scrumptious lemon layer. Beat together the eggs, superfine sugar, flour, baking powder, grated lemon rind and juice in a bowl until smooth.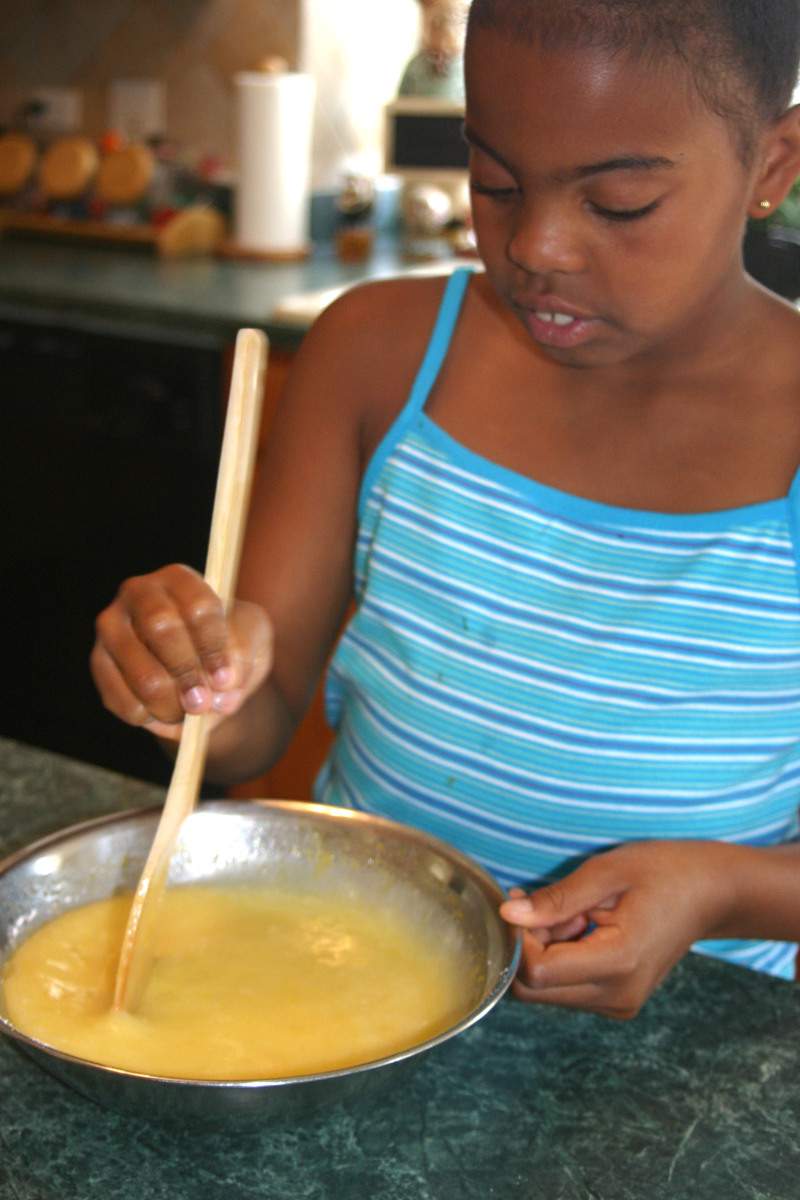 Pour the lemon mixture over the cooked cooked crust. Everyone in your house will want to get into the act at this point. Return dish to the oven for about 25-minutes. You'll know its done when the lemon topping browns to a light golden color.
Remove from oven. You must let this completely cool in the dish on a cooling rack before attempting to cut to ensure nice squares. Trust me, if you don't… it will break up when you try to cut it. Sprinkle lightly with confectioner's sugar. Final step… ENJOY!