I've been on a gingerbread tear this holiday season.
I just love the smell of baking gingerbread and when the aroma waifs through my house… it just feels like Christmas.
This year, I've made more gingerbread than I ever have before.
I don't know about you but it seems, I only make gingerbread cookies this time of year.
I've often wondered if that's a habit that deserves re-thinking.
While gingerbread cookies are delicious any time of year, I'd hate to risk diminishing their special holiday value by making them too often throughout the year.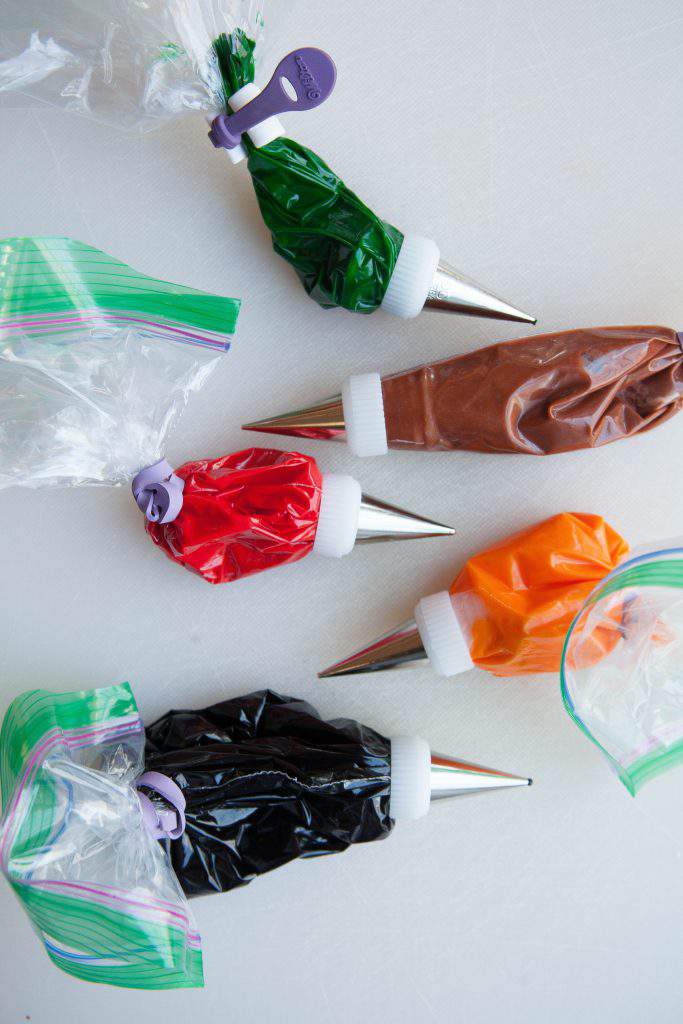 When decorating gingerbread cookies (or any cookies, for that matter), I like to use plastic sandwhich bags to hold the royal icing.
The smaller bags are not only better for smaller decorating jobs, but they also make for easier cleanup.
Snip the corner of the baggie, outfit the coupler and piping tip.
When you're done, just remove the hardware and toss the baggie.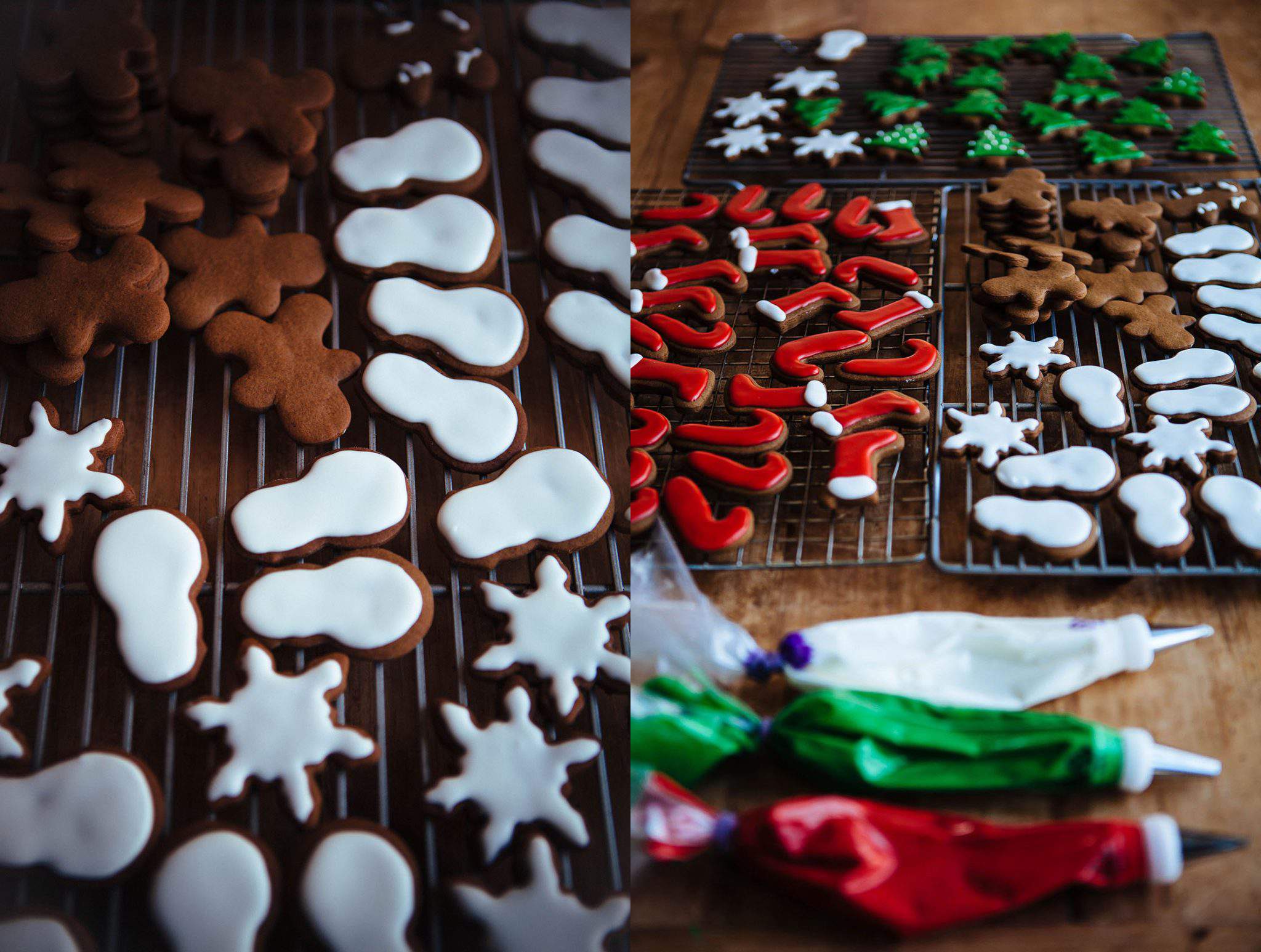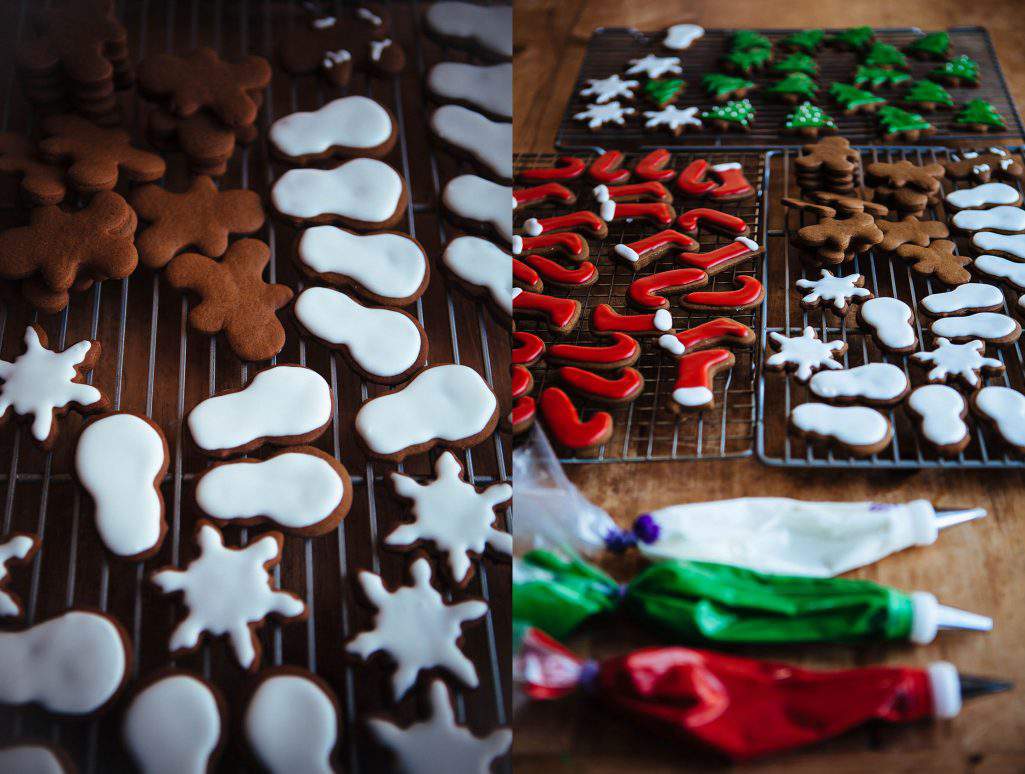 I find it easier to work in assembly line fashion.
Now, how delicious do these icing-covered cookies look?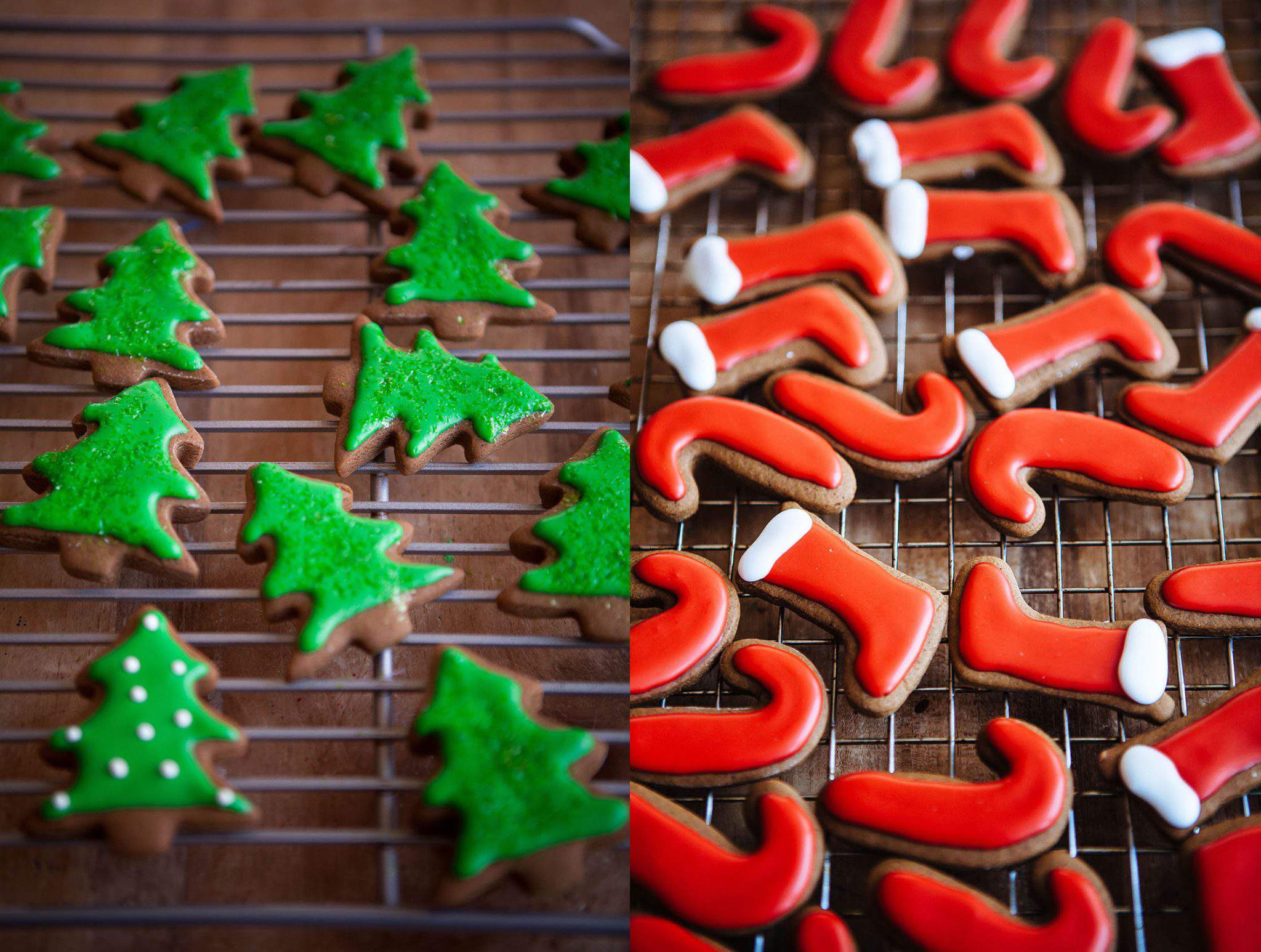 Here's another quick decorating tip for you.
When covering candy cane shapes… start with white icing first and then add red stripes.
I accidentally reversed that order and red candy canes with white stripes just do not look as good.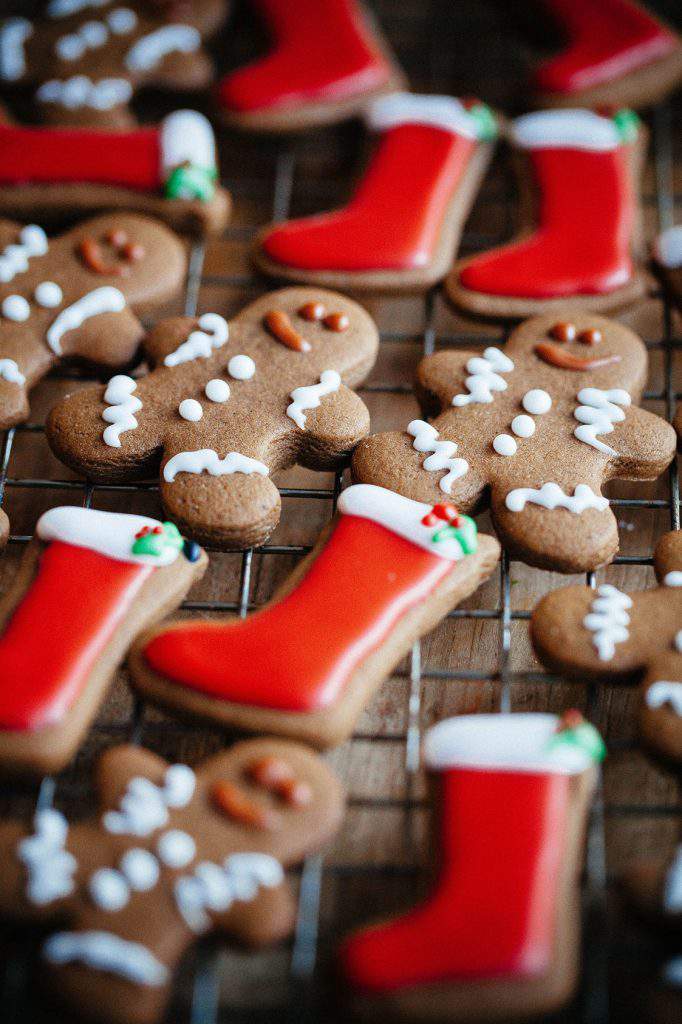 Actually, these mini bites are pretty delicious whatever shade you color the gingerbread.
In case you're wondering, I typically use a pre-packaged royal icing mix that requires that I only add water.
Of course, you can easily make your own royal icing and you can find plenty of recipes online.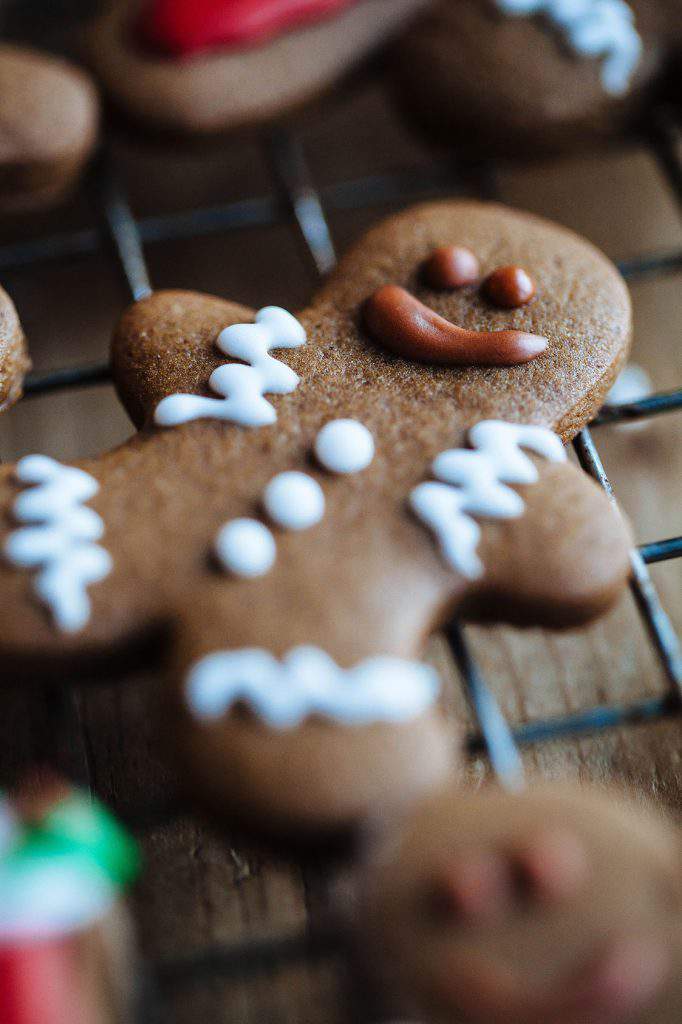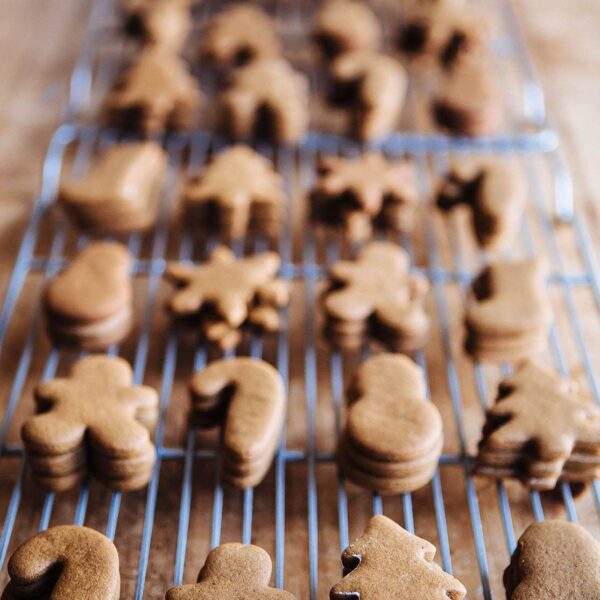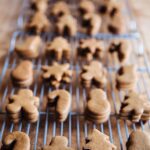 Gingerbread Minis
Ingredients
3/4 cup softened butter
1 cup packed brown sugar
1 egg
3/4 cup molasses
4 cups all-purpose flour
2 teaspoons ground ginger
1-1/2 teaspoons ground cinnamon
3/4 teaspoon ground cloves
1/4 teaspoon salt
Royal icing and assorted gel coloring.
Instructions
Combine butter and brown sugar in a stand mixer. Don't over mix.

Add egg and mix then, add molasses. Whisk all other dry ingredients together in a separate bowl.

Slowly add dry ingredients to the mixer and combine.

Once large gingerbread dough ball is created remove and cut into 4 sections.

Roll out each section between two pieces of parchment paper, lightly flour base paper.

Lay each piece of rolled out gingerbread flat on a baking tray.

Refrigerate for at least one hour.

Preheat oven to 350 degrees.

Remove chilled gingerbread one at a time and cut with cookie cutters.

Bake for 8-12 minutes or until golden brown. Remove from oven and allow to cool before decorating.

Mix assorted royal icing colors and decorate as desired.
These colorful threads are part of my essential holiday cooking making.
I always package up my goodies for gifts from the kitchen and red and white bakers twine is a must.
This versatile twine is great all year round but it looks especially festive when used to tie up Christmas treats.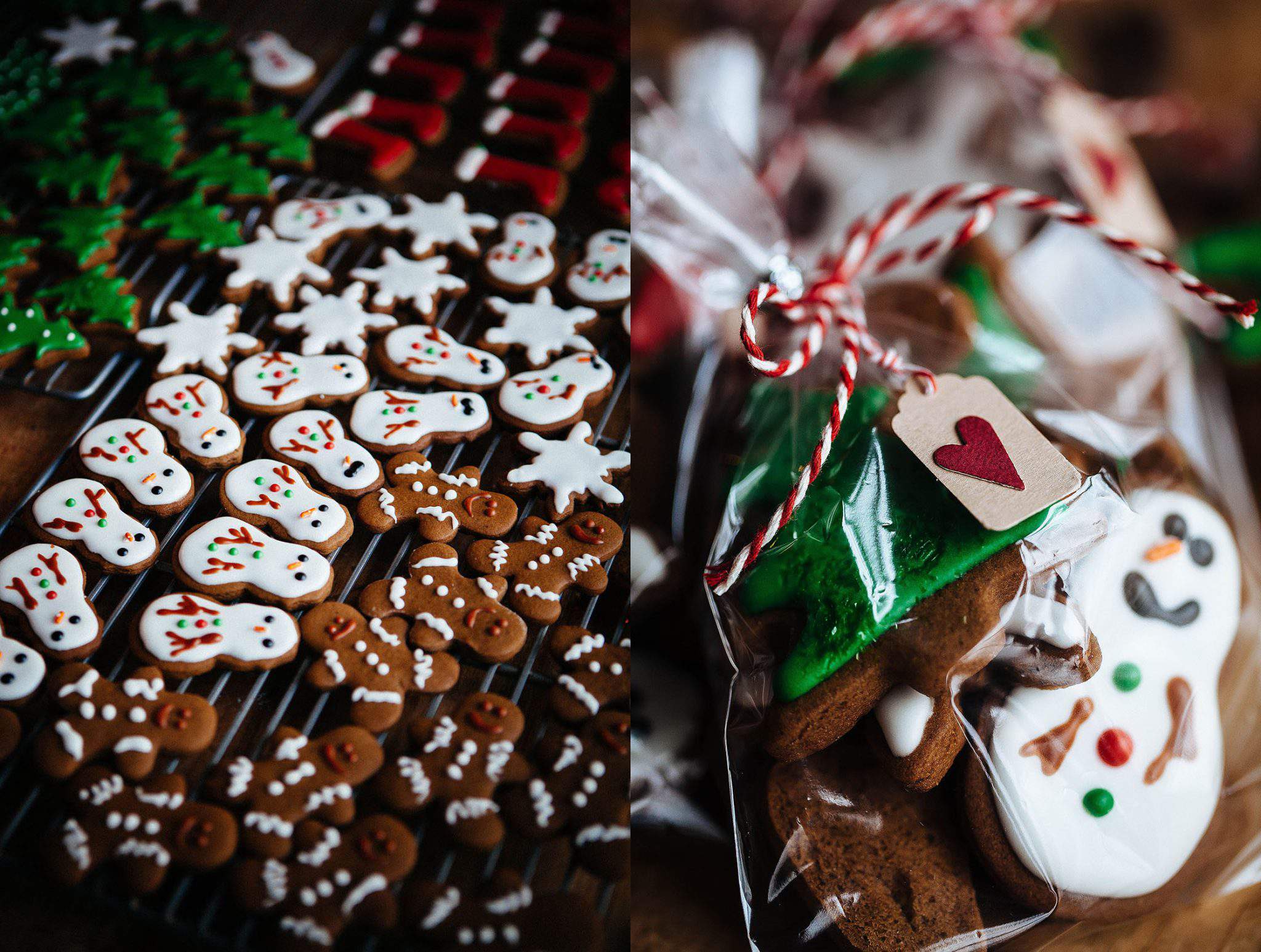 I filled small plastic goodie bags with the gingerbread cookies and added a small handcrafted tag for good measure.
However, I didn't stop there.
Regular readers know I'm a sucker for fun, handcrafted packaging and I came across another way to present holiday cookies in a fun way.
Pick up some small, craft colored paper bags from your local crafts store.
Use a pencil and ruler to lightly outline the image of a gingerbread house.
I'll bet you can see where I'm going with this.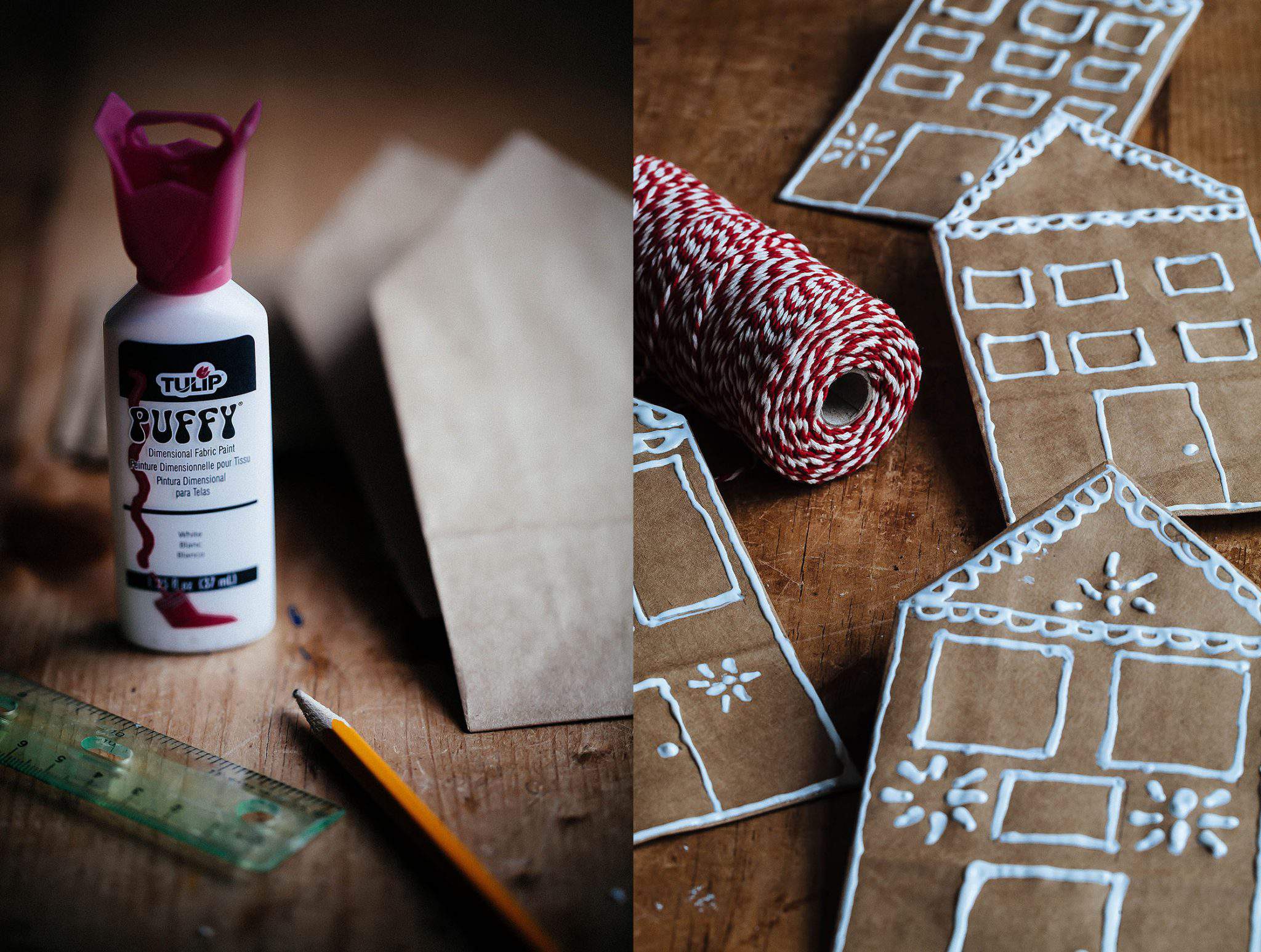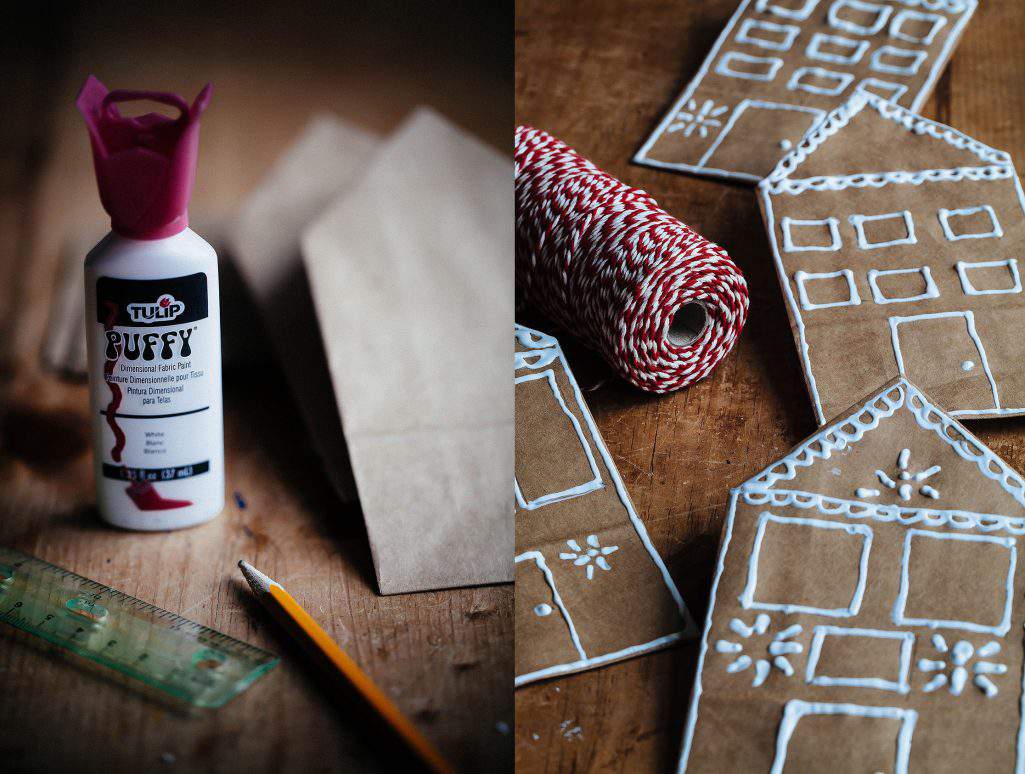 Fold the top of the bag into a point to look like a roof-line.
Use puffy paint to cover the pencil lines you created for the doors and windows.
Set aside and allow to dry completely.
You'll know the puffy paint is dry when it's no longer tacky to the touch.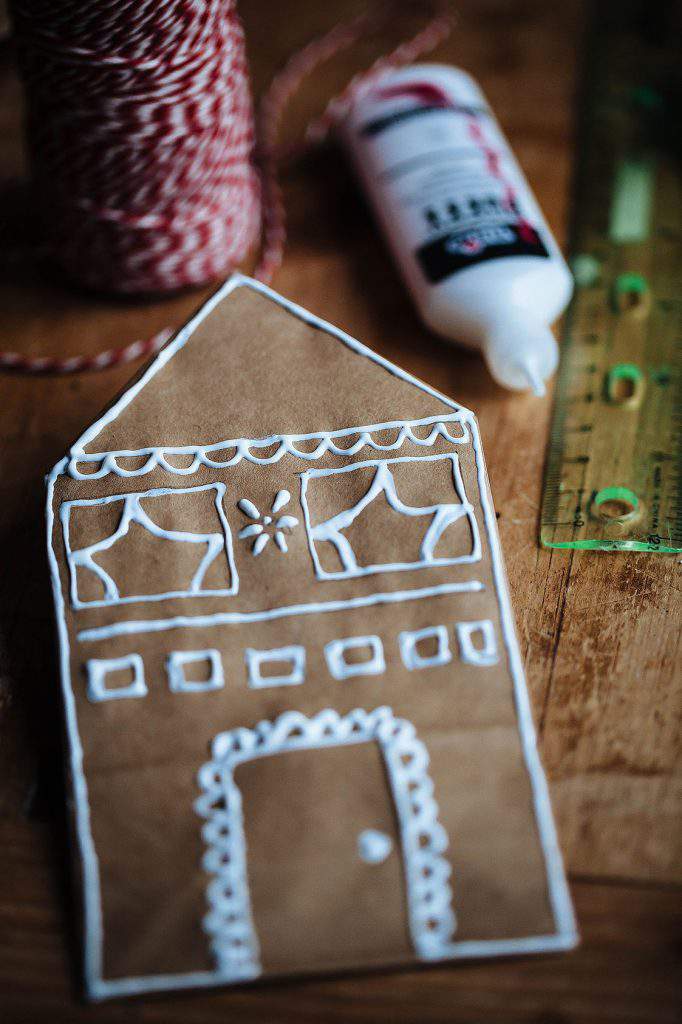 By the way, I first saw this puffy paint technique over on Craftberry Bush where my blogging friend, Lucy always inspires with her beautiful home, lovely crafts and talented artistry.
I had never heard of puffy paint before but now that I've tried it, I'm already thinking about other possible uses for it.
Punch a few small holes in the top of the pointed roof-line area.
Insert a strand of that beautiful red and white striped bakers twine to hold the bag together after you've filled it with the bagged gingerbread cookies.
Add a touch of color contrast if you like with a sprig of greenery.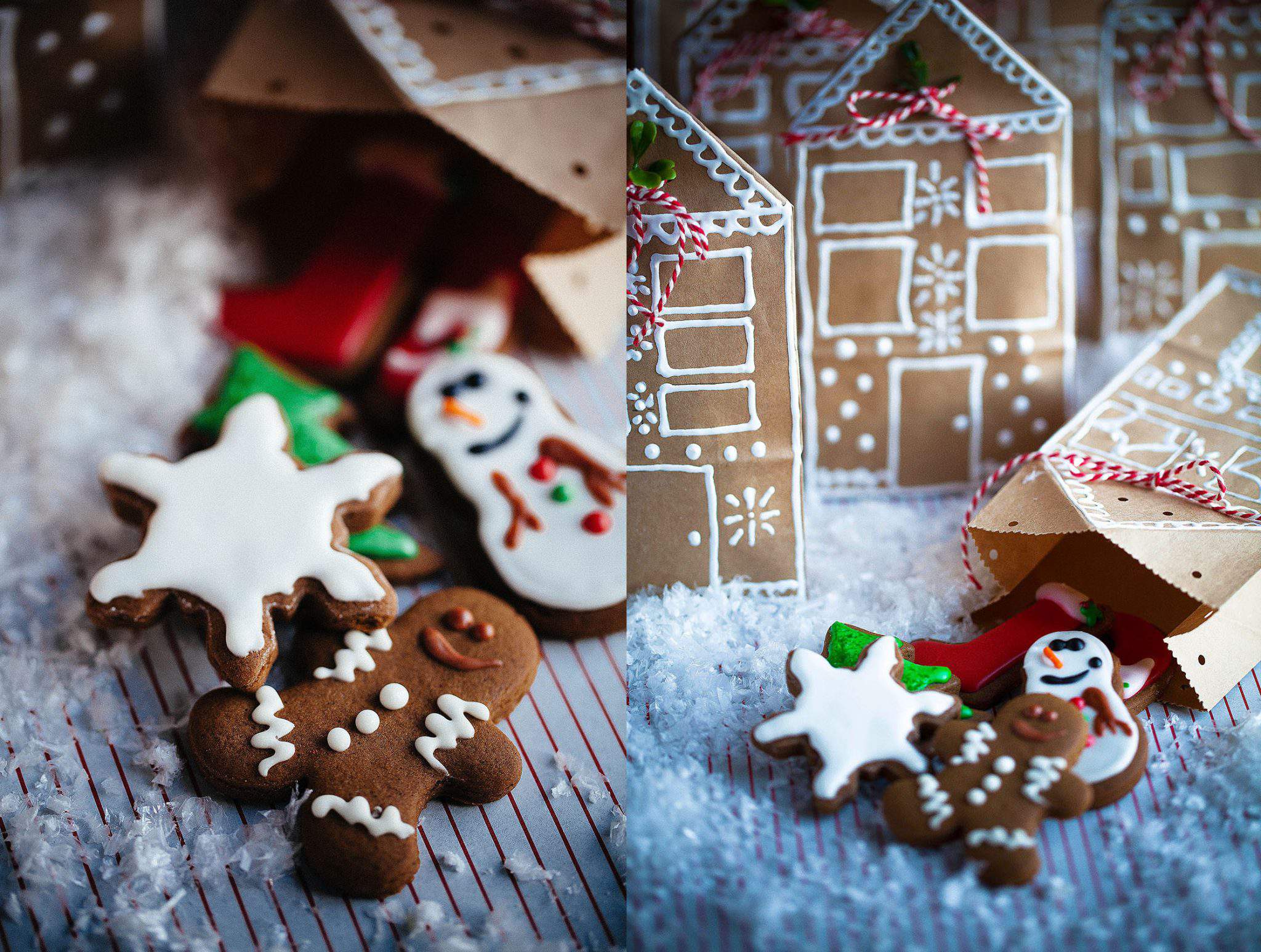 The little houses are easy to make and because they look like gingerbread make for the perfect container for gingerbread.
I gifted these cookie-filled houses to several neighbors and they were a big hit.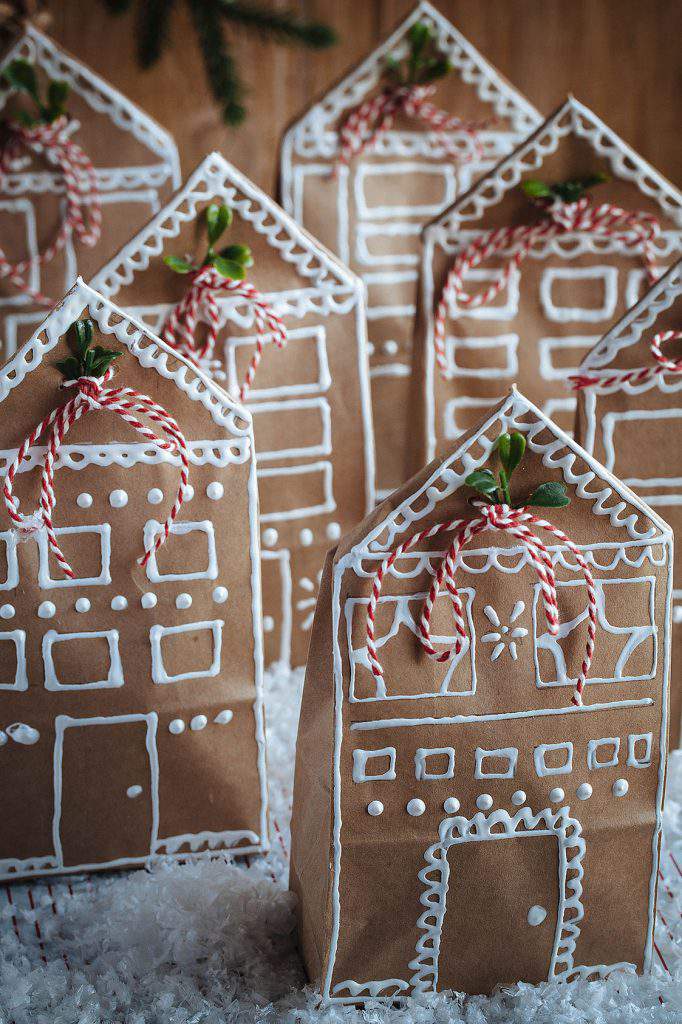 These gingerbread house bags are as fun and easy to make as the gingerbread contents.
I think you'll agree, this holiday gift from the kitchen is just adorable inside and out.
Happy baking, happy crafting and happy holidays.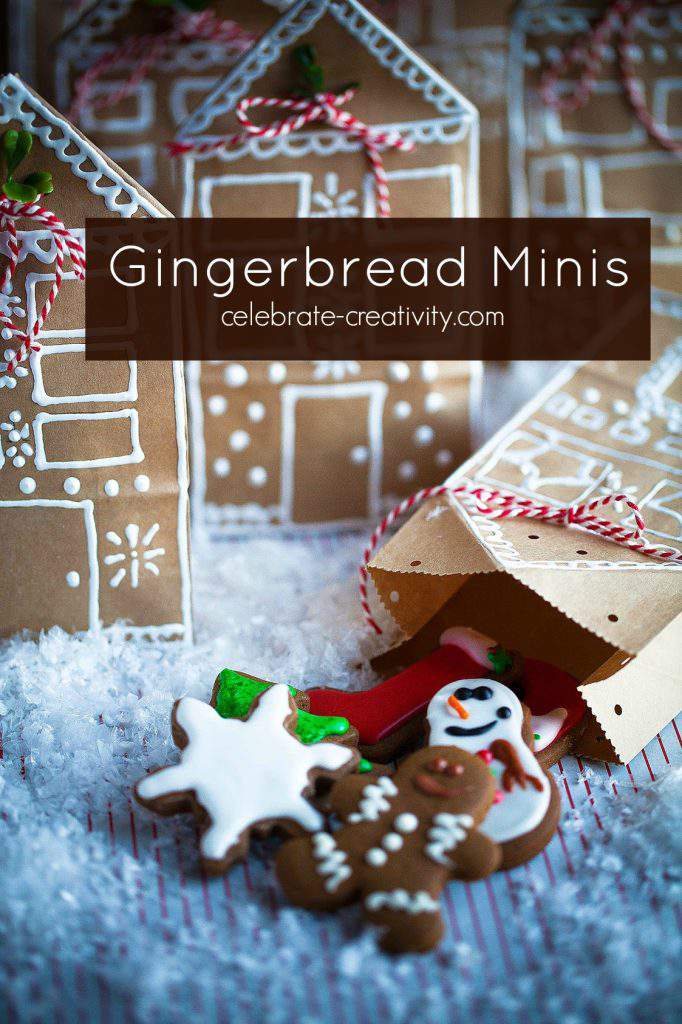 Thanks for stopping by.
See  you back here next time. ♥