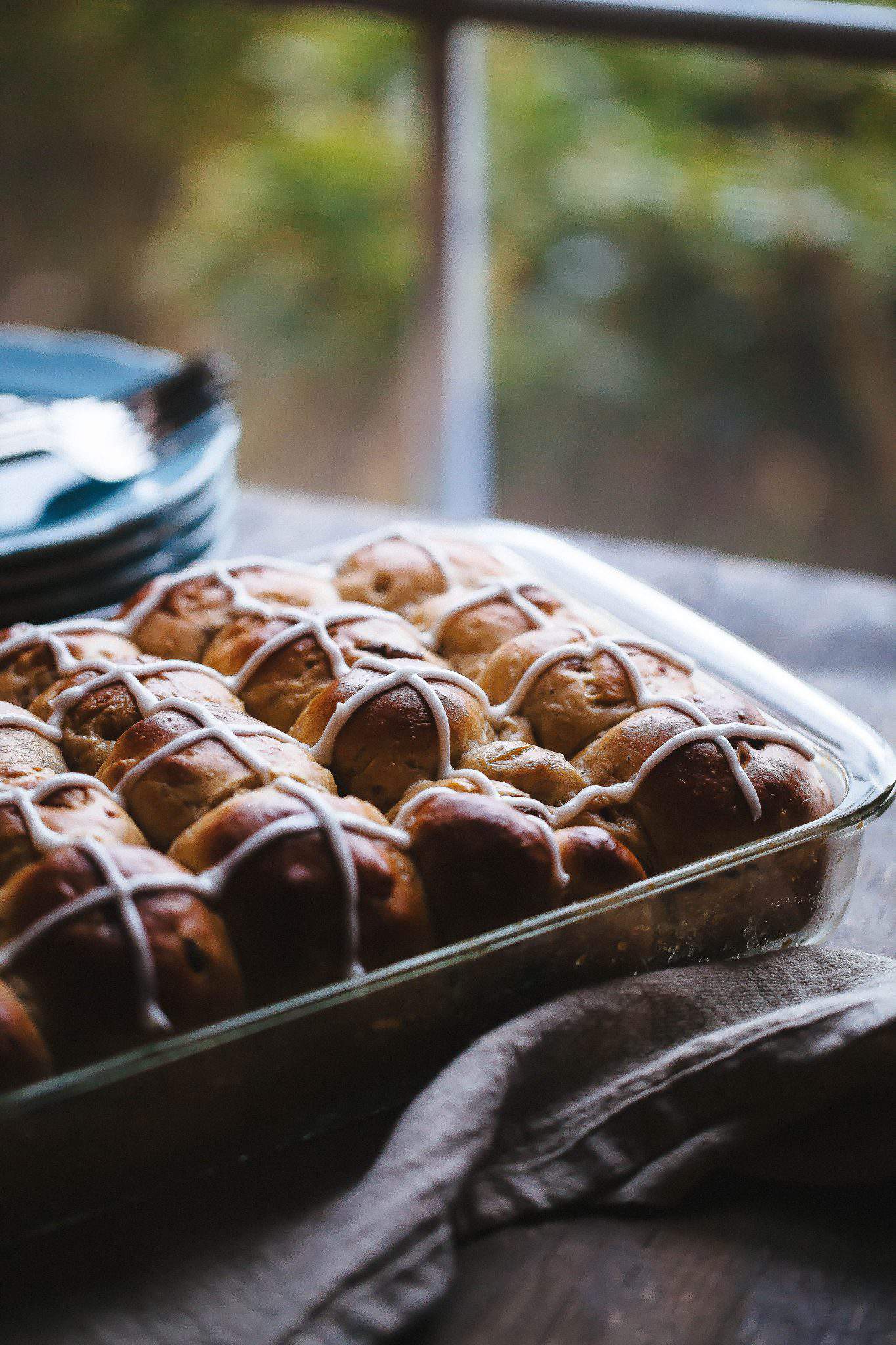 I can't tell you how many times I've seen Hot Cross Buns in a magazine or in multiple online sources and wanted to make them myself.
This is one of those recipes I've long-admired but for one reason or another, just never got around to making.
That changed a few weeks ago when my mom came to visit me for a few days.
Nana Banana (as she likes to be called) brought along one of her favorite recipes for these popular buns and we spent an afternoon whipping them up together.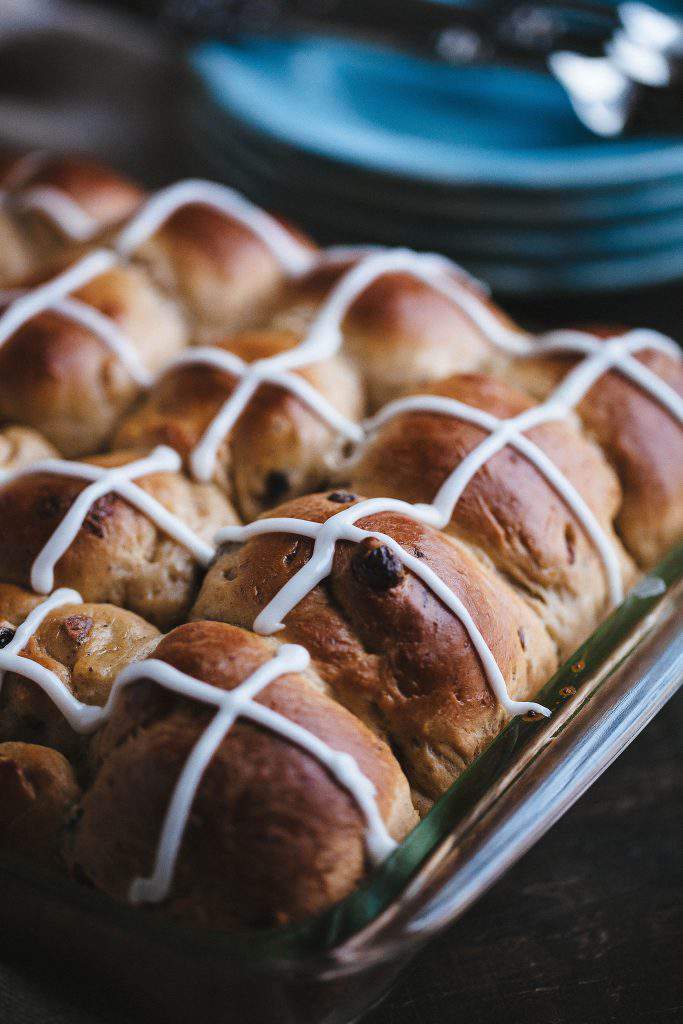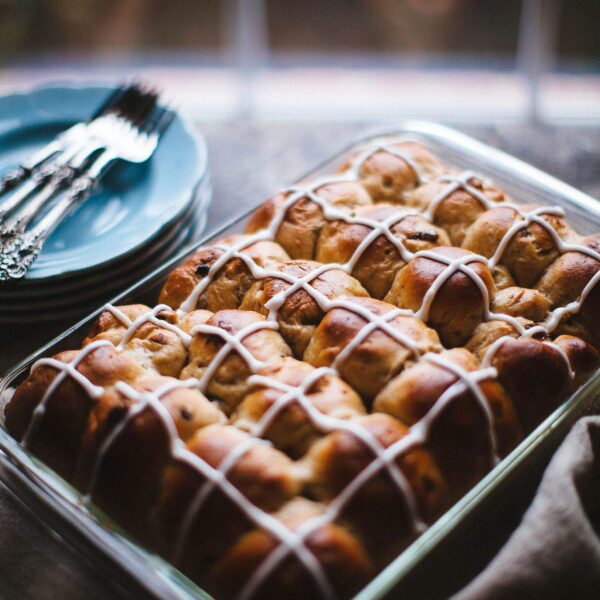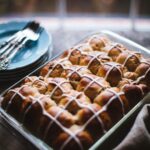 Hot Cross Buns
Ingredients
BUNS
1/4 cup rum or apple juice
1/2 cup mixed dried fruit
1/2 cup raisins
1 1/4 cups milk (room temperature
3 large eggs 1 separated
6 tablespoons butter room temperature
2 teaspoons instant yeast
1/4 cu ligh brown sugar
1 teaspoon ground cinnamon
1/4 teaspoon ground cloves or allspice
1/4 teaspoon ground nutmeg
1 3/4 teaspoons salt
1 tablespoon baking powder
4 1/2 cups all-purpose flour
TOPPING
1 large egg white reserved from above
1 tablespoon milk
ICING
1 cup + 2 tablespoons confectioner's sugar
1/2 teaspoon vanilla extract
pinch of salt
4 teaspoons milk or enough to make thick, pipeable icing
Instructions
Lightly grease a 10" square pan or 9" X 13" pan.

Mix the rum or apple juice with the dried fruit and raisins, cover with plastic wrap and microwave briefly until the fruit and liquid are war.

Set aside to cool to room temperature.

When the fruit is cool, mix together all the dough ingredients except the fruit and knead, using an electric mixer or bread machine until the dough is soft and elastic.

Mix in the fruit and any liquid not absorbed.

Let the dough rise for 1 hour, covered. It will be puffy but may not necessarily double in bulk.

Divide the dough into billiard, ball-sized pieces. Use your greased hands to round the dough into balls and arrange them in the prepared, greased pan.

Cover the pan and let ht buns rise for 1 hour or until they've puffed up and are touching one another.

While the dough is rising, preheat the oven to 375 (F) degrees.

Whisk together the reserved egg white and milk and brush it over the buns.

Bake the buns for 20 minutes until they are golden brown. Remove from the oven and allow to cool on a baking rack.

Mix together the icing ingredients and when bus are cool, pipe the icing in a cross shape atop each bun.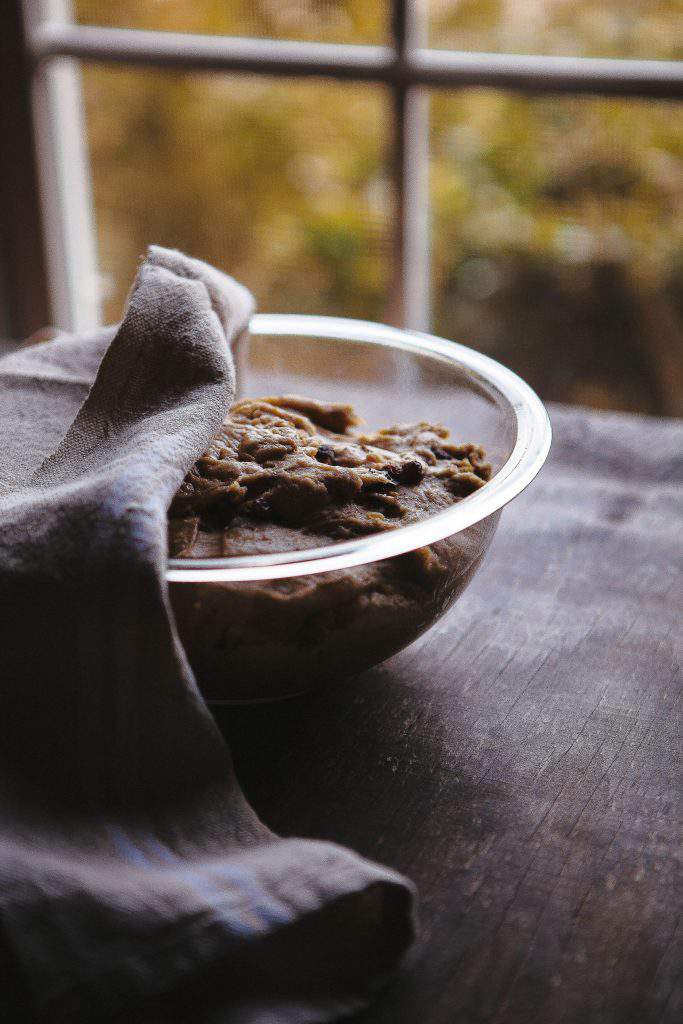 I love sharing the kitchen with my mom because she enjoys baking as much as I do.
While my primary motivation is typically tied to practicing my food photography, it's always fun to bake up something different with mom.
These days, Nana Banana marvels a bit at my culinary interest, especially considering I never gravitated toward any kind of cooking or baking as a child.
My parents actually encouraged me to cook when I was little (to no avail) and I have a funny story to share about that.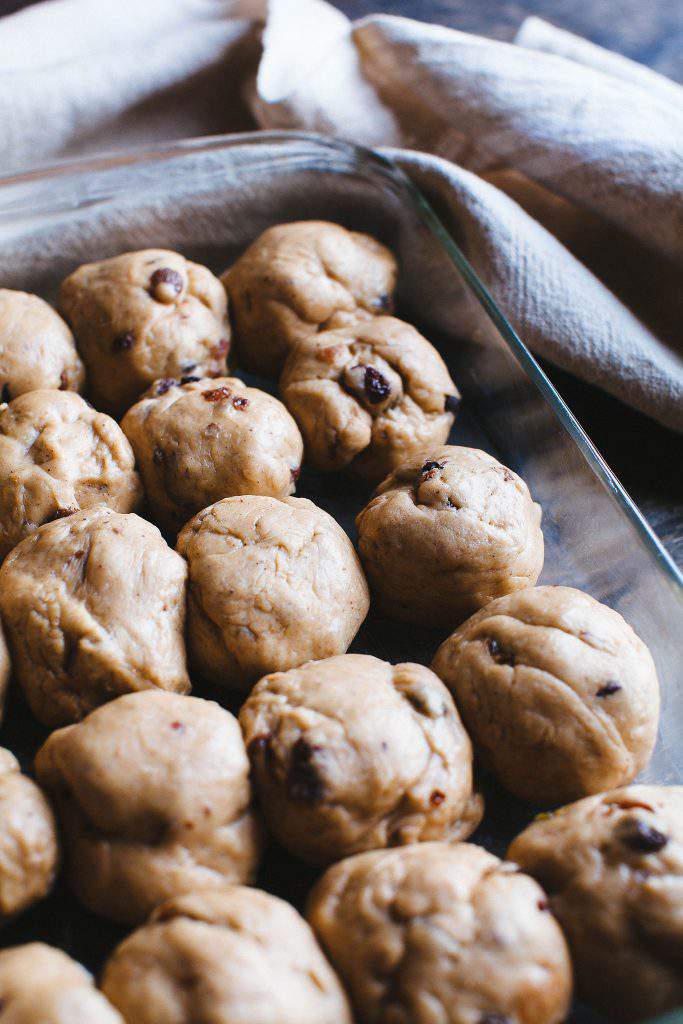 When I was growing up my parents instituted an official "cook night" for me, my twin sister and older brother.
The idea behind cook night was to provide an opportunity for all of us to learn how to prepare meals for the family and hopefully develop valuable cooking skills that we could use later in life.
The rule was simple… one designated night a week, each child was responsible for the meal, and the menu was entirely up to the cook.
There were no limits, restrictions or requirements of any kind.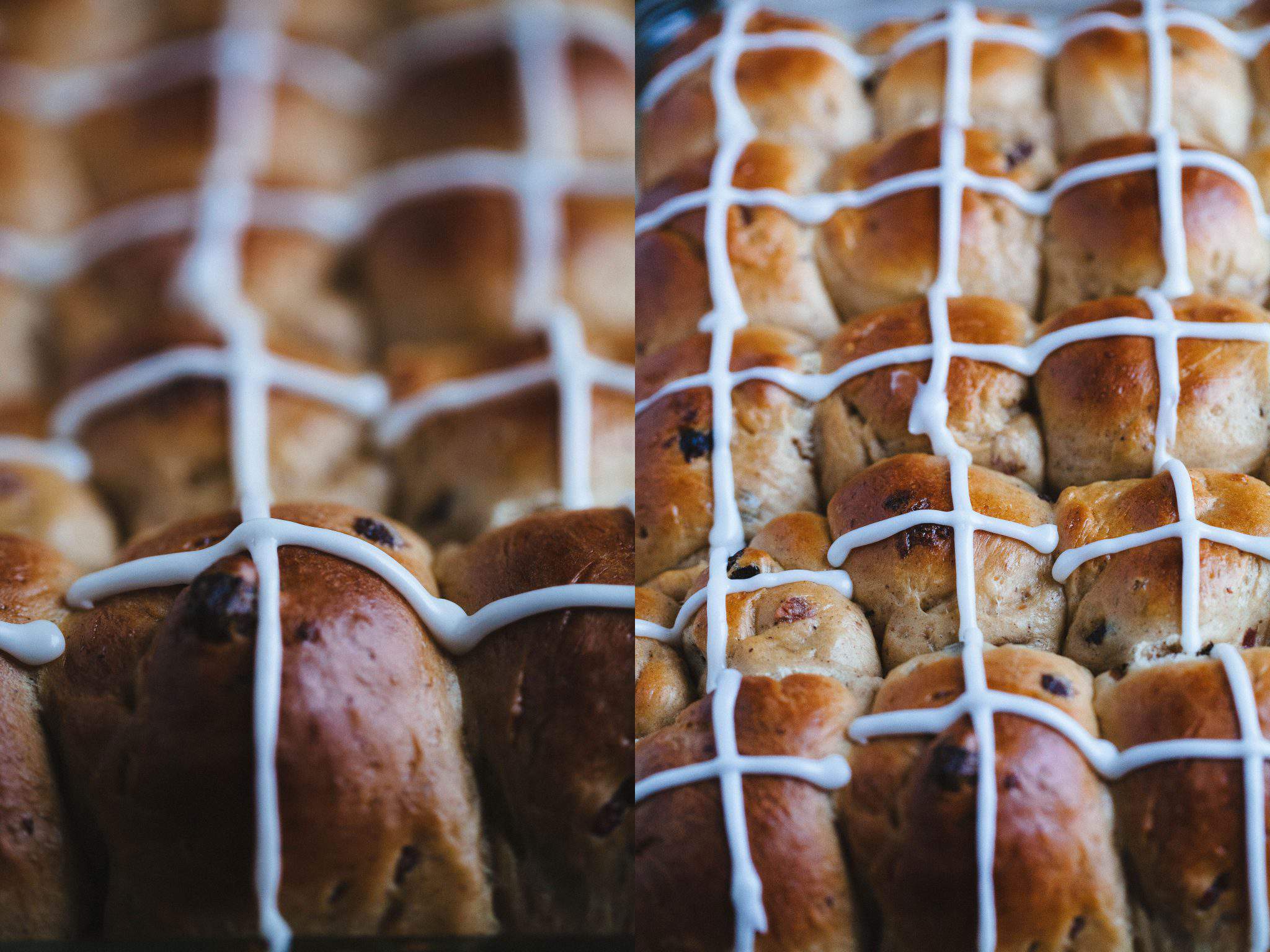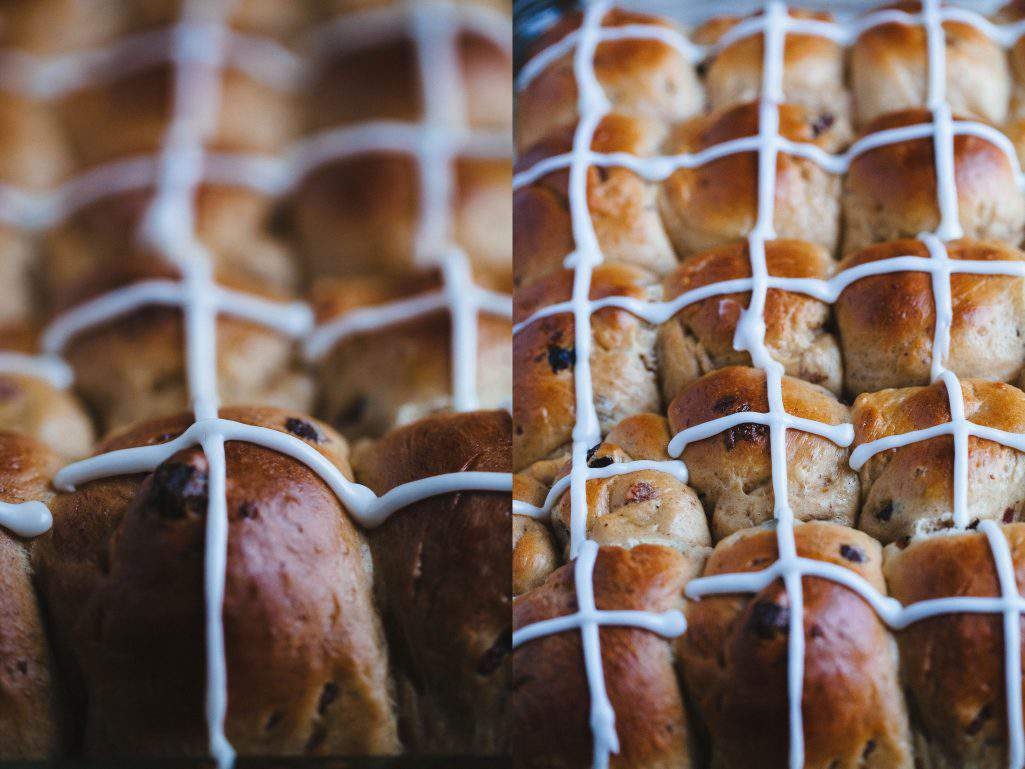 My brother and sister embraced cook night with gusto and regularly prepared wonderfully daring and delicious meals on their assigned night.
They both stepped outside their comfort zone to tackle new ingredients and blend unusual flavors to come up with memorable dishes that we all enjoyed.
I was definitely impressed with my brother and sister's weekly offerings.
Despite being enamored with what my siblings were creating,  I decided to take a slightly different approach to my cook night responsibility.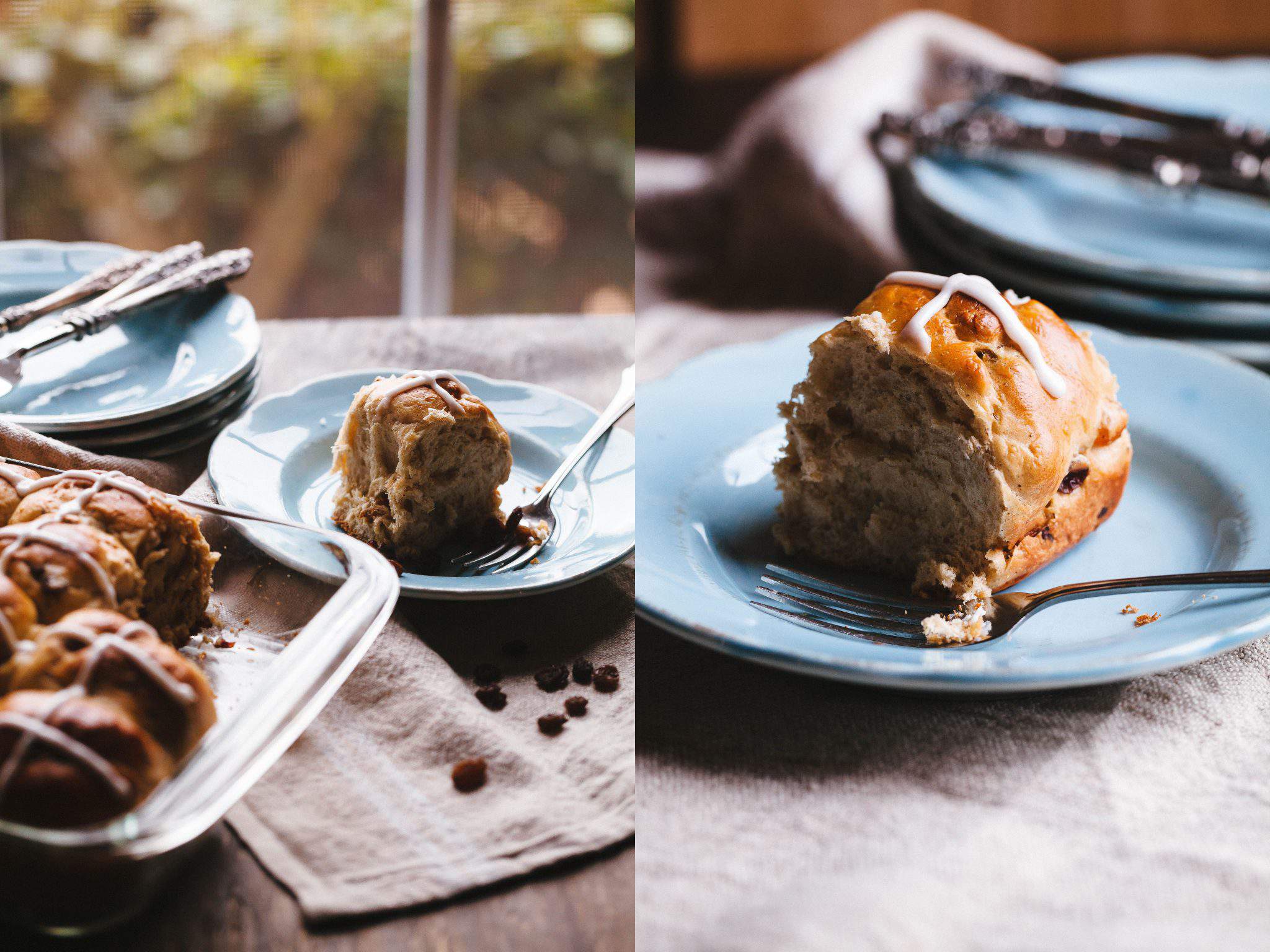 It just so happened that Friday was also the day that my mom went grocery shopping for the week.
So, every Friday I would go to the store with her and add my own special ingredients to her grocery cart.
I would pick out the freshest sandwich rolls, a selection of deli hams and sliced turkey, lettuce, tomato and the occasional jar of pickles among other things.
Can you guess where I'm going with this?
When we got home from the store, I would lay everything out beautifully on a platter with everything meticulously arranged and "styled".
Then, I would ring the dinner bell for my weekly and unwavering submarine sandwiches.
On Fridays, my family knew all too well what the meal would be.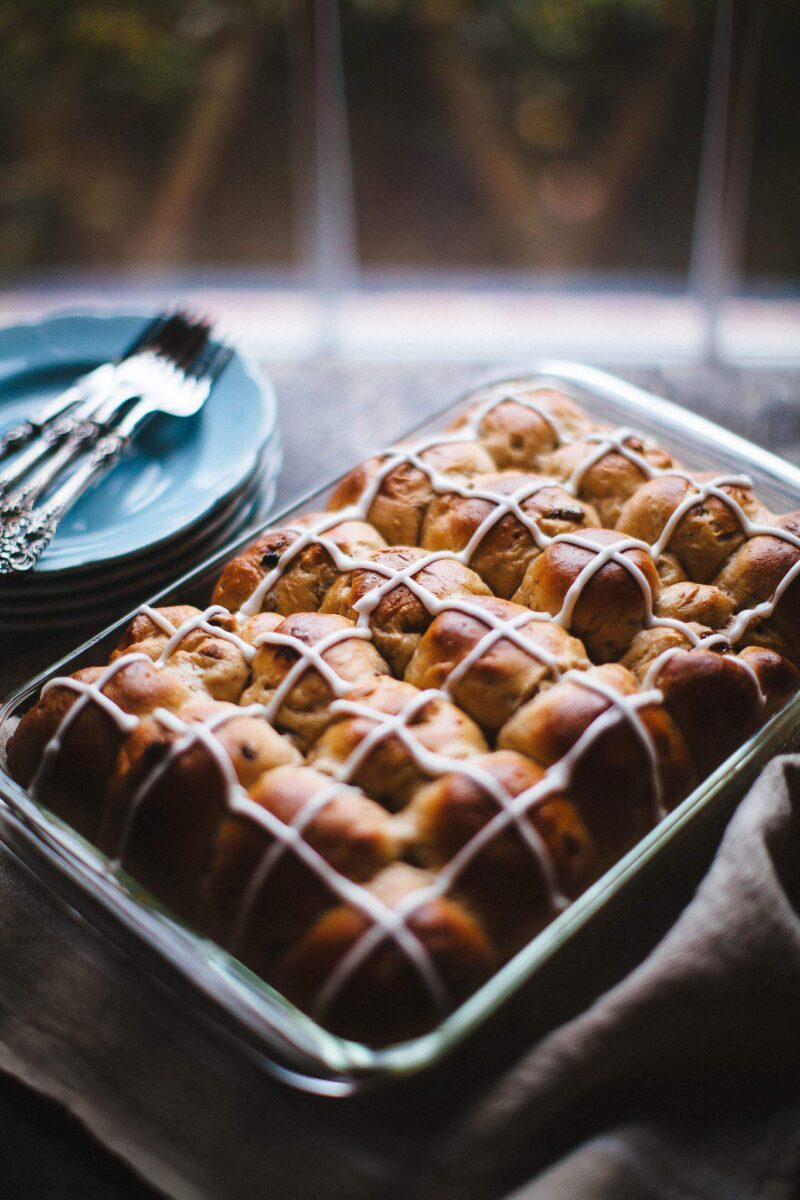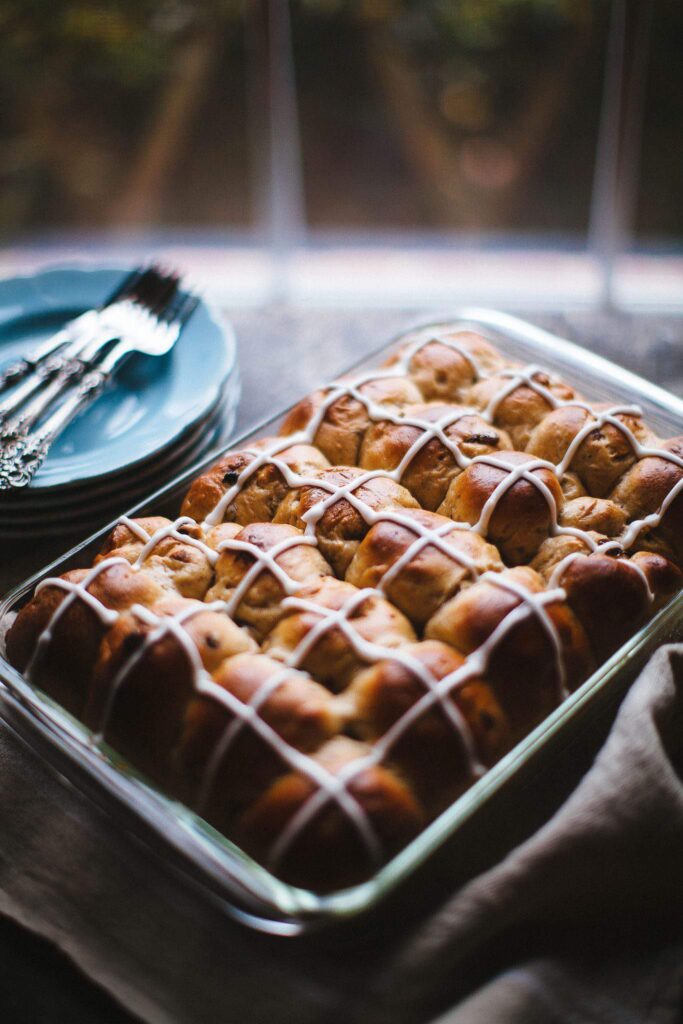 Every Friday, for about 5-6 years, my family and I had sub-sandwiches for dinner (delicious, beautifully styled sub-sandwiches… but sub-sandwiches nonetheless).
It also became a bit of a running joke over time too.
It wasn't until years later, that my parents commented on what great cooks my brother and sister turned out to be while at the same time observing the deficiencies in my unimaginative culinary skills.
We all knew the reason why.
Meantime, while I haven't quite caught up yet with the uber-extraordinary cooking skills of my siblings, I can at least boast that I can best them in the submarine sandwich department (as well as food photos).
Hey, I had years of practice.
 Thanks for stopping by.
See  you back here next time. ♥