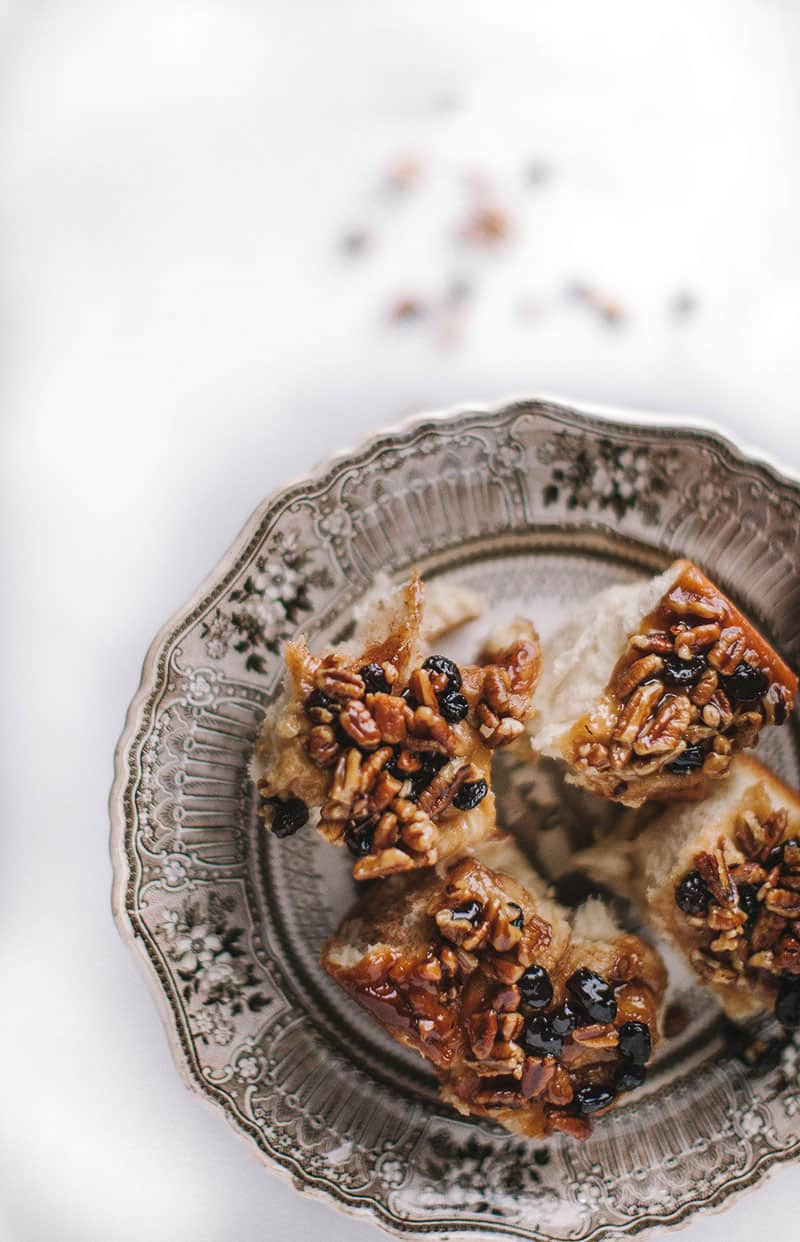 It's not hard to see that things are a little different around here.
Yes, Celebrate Creativity has a brand new look with along with a fun, fresh vibe.
My new theme was installed earlier this week and rather than keeping the "coming soon" slate up for a few more days, I decided to hit the LIVE button today.
I'm still working behind the scenes to make a few more tweaks and customizations so, bear with me on that.
In the meantime, let's dive deep into some sweet goodness, in the form of sticky buns.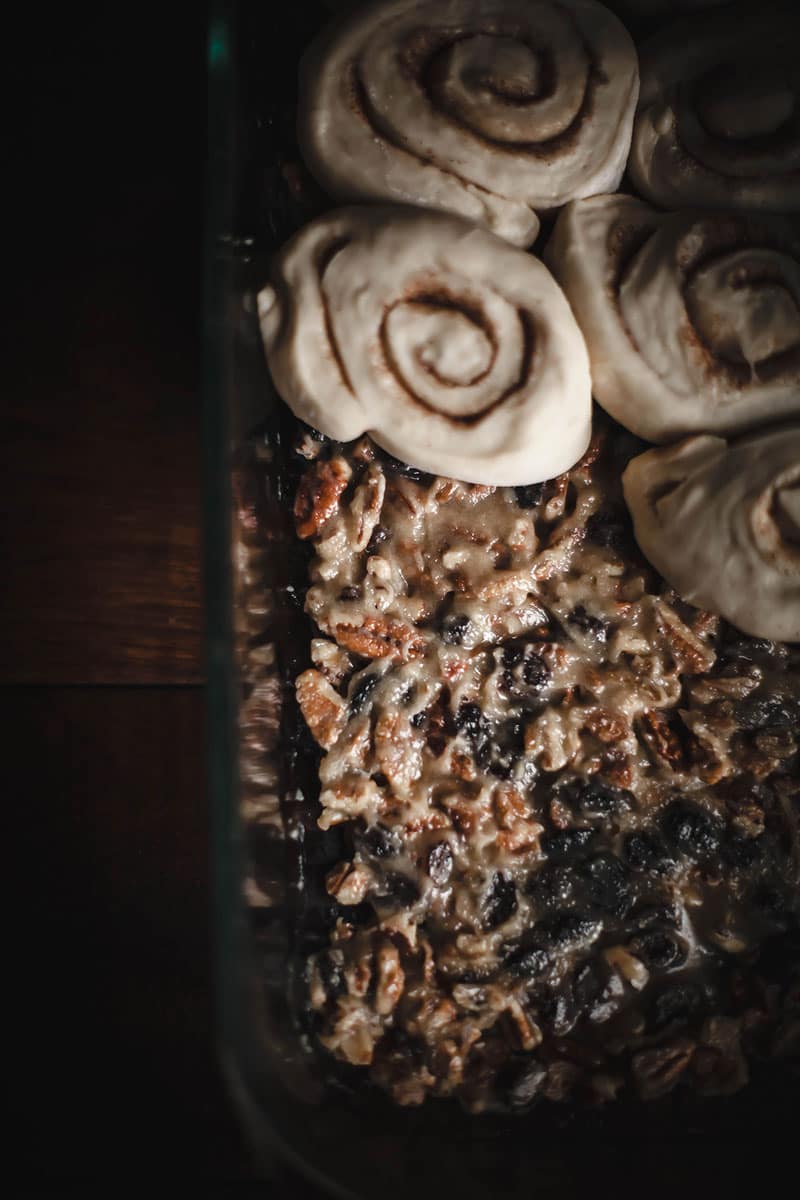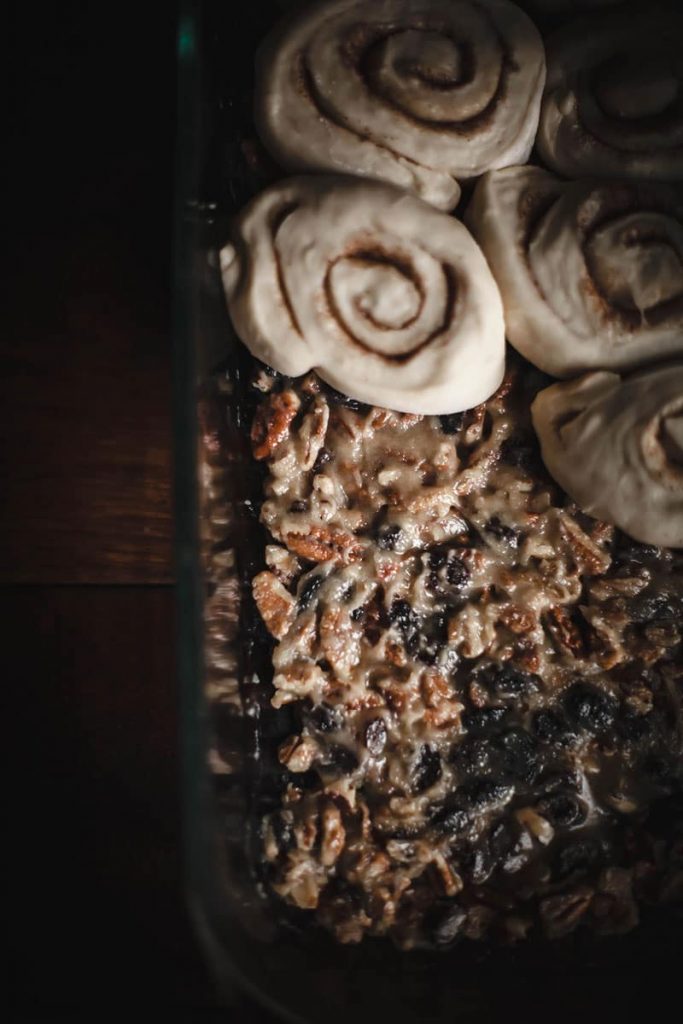 I've always felt that sticky buns were kind of a Fall type treat.
Well, temps in my neck of the woods have decidedly cooled down to downright comfortable.
It actually feels like an Autumn day today.
Anyway, did you now that sticky buns are actually made upside down?
All the nuts and raisons and other savory ingredients are pressed into the baking dish, FIRST and then, topped with the rolled dough.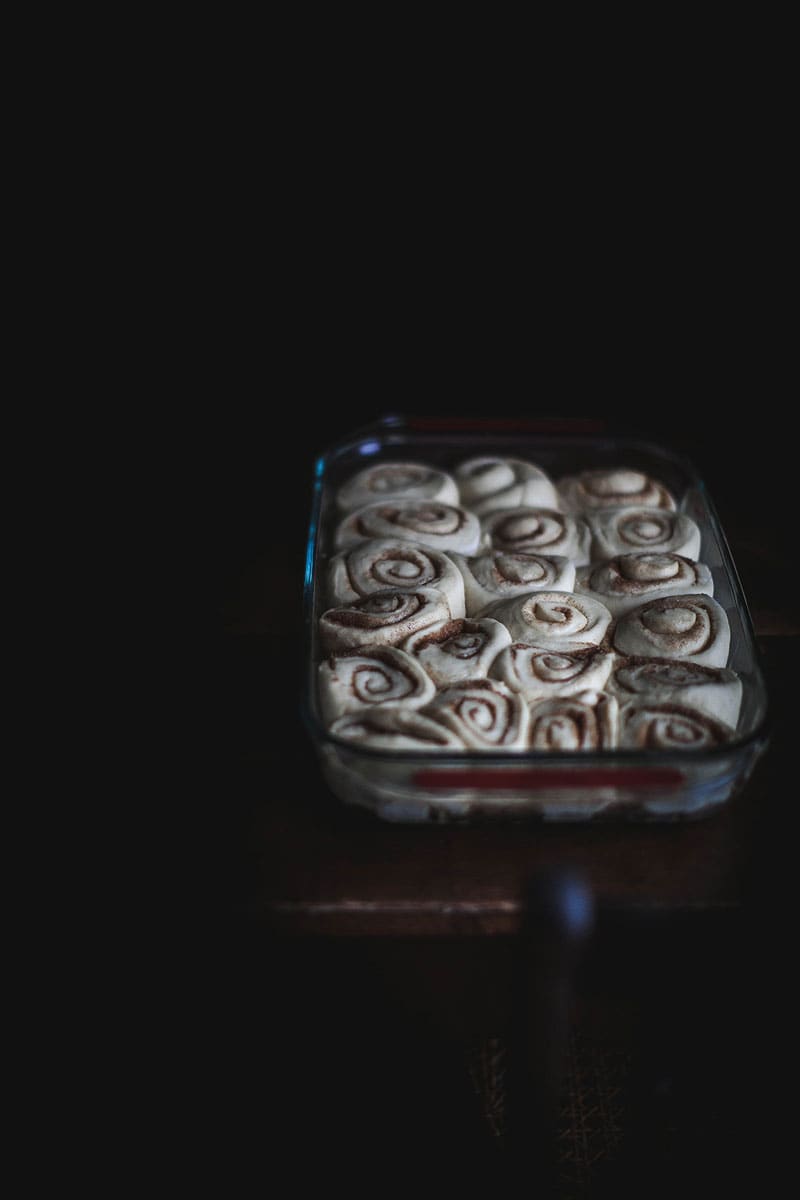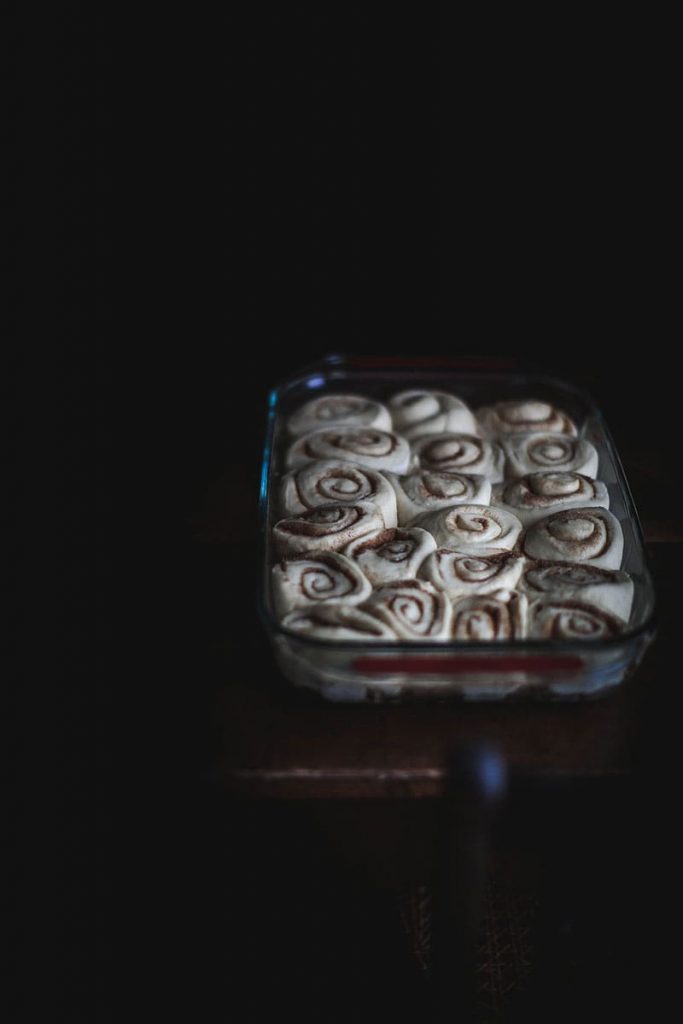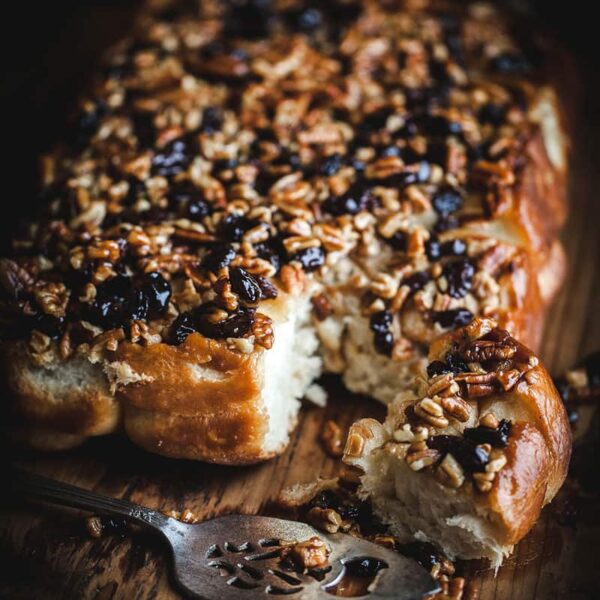 Sweet Sticky Buns
Ingredients
2 .25 ounce packages active dry yeast
1/2 cup warm water (110 degrees)
1-1/4 cups buttermilk (room temperature)
2 eggs
5-1/2 cups unbleached all-purpose flour, divided
1/4 cup butter, softened
1/4 cup granulated sugar
2 teaspoons baking powder
2 teaspoons kosher salt
2 tablespoons butter, softened
1/2 cup granulated sugar
2 teaspoons ground cinnamon
1/4 cup brandy
1/2 cup butter, melted
1/2 cup brown sugar, firmly packed
1/3 cup raisins
2/3 cup chopped pecans
Instructions
Dissolve yeast in warm water and allow to stand until creamy. About 10-15 minutes

Combine the yeast mixture with the buttermilk, eggs, 21/2 cups flour, 1/4 cup softened butter, 1/4 cup sugar, baking powder and salt. Stir to combine thoroughly.

Stir in remaining flour, 1/2 cup at a time. Beat well after each addition.

Dough will be soft and slightly sticky.

Turn dough out onto a lightly floured surface and knead until smooth and elastic.

Divide dough in half and roll each half into a 12 X 7 inch rectangle.

Spread each half with 1 tablespoon softened butter and sprinkle with 1/4 cup sugar and 1 teaspoon of cinnamon.

Roll up halves, beginning at the widest side. Seal well by pinching the seams.

Cut each roll into 12 slices.

Combine 1/4 cup melted butter, 1/4 cup brown sugar, 2 tablespoons raisins and 1/2 chopped pecans and brandy.

Coat baking dish or pan with the above mixture.

Place the dough slices in the pan, leaving a small space between them.

Cover and allow the slices to rise until they double in size. About an hour.

Bake in a preheated 375-degree oven, until golden brown. About 35-40 minutes.

Remove from oven. Allow to cool for about 10-15 minutes.

Invert baking pan onto serving dish.
How golden brown and scrumptious does this look?
I've only made these a handful of times but they've turned out yummy every time.
The sweet and crunchy topping is full of flavor and the underbelly roll is soft and tender and pulls apart oh-so easily.
Oh, and I hope you like my new blog design. Like I said, I'm still tweaking a few things here but take some time to look around and enjoy.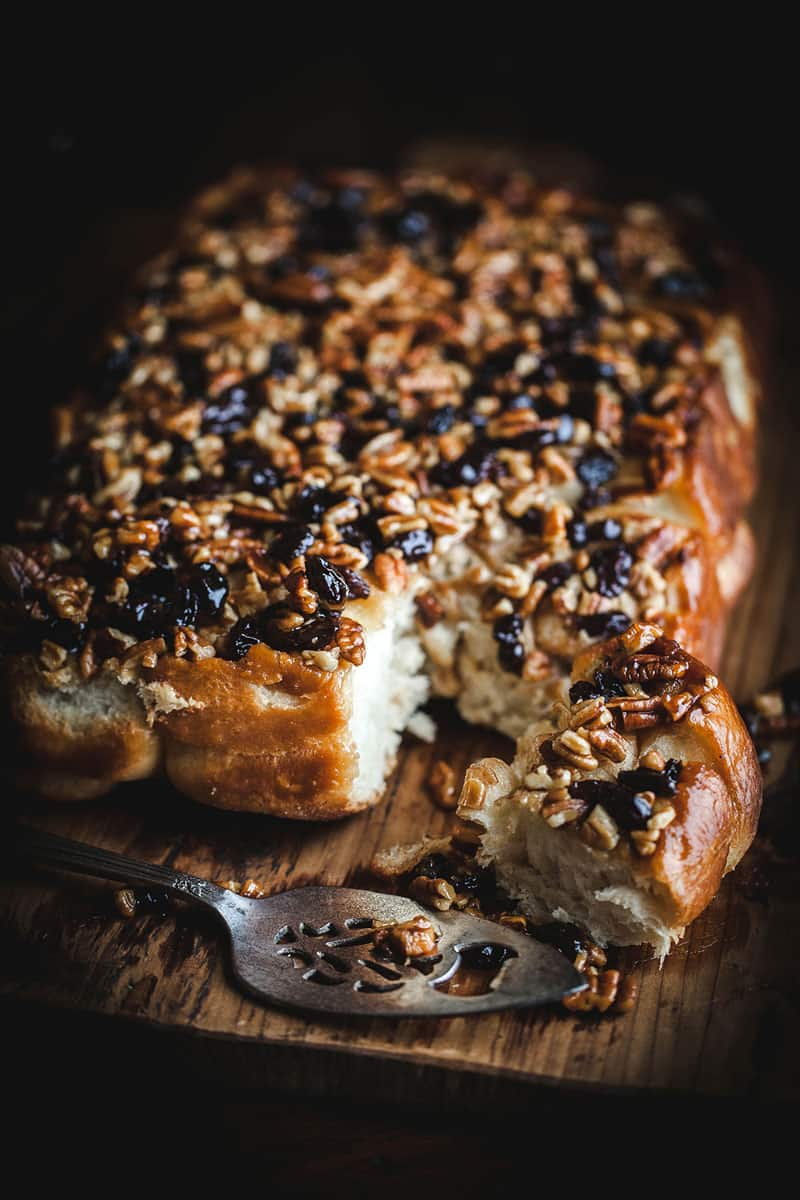 On another note, I recognize we're living in strange times with difficult circumstances all around us. Truly crazy 2020, right?
My best wish is that anyone reading this is safe and well, and hanging in there… and above all, still hopeful that we can all come out these troubling times safe and well on the other side.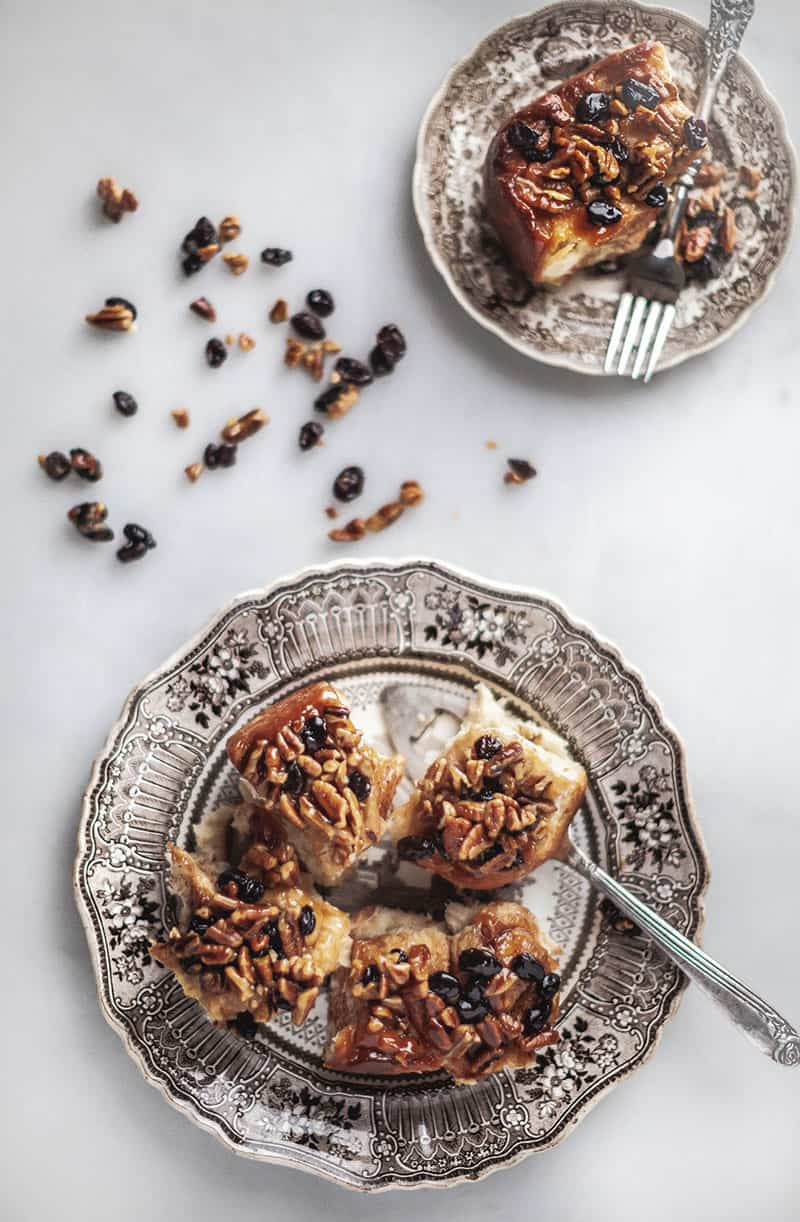 Thanks so much for popping by.
See you back here next time.♥
Shop Pretty Props