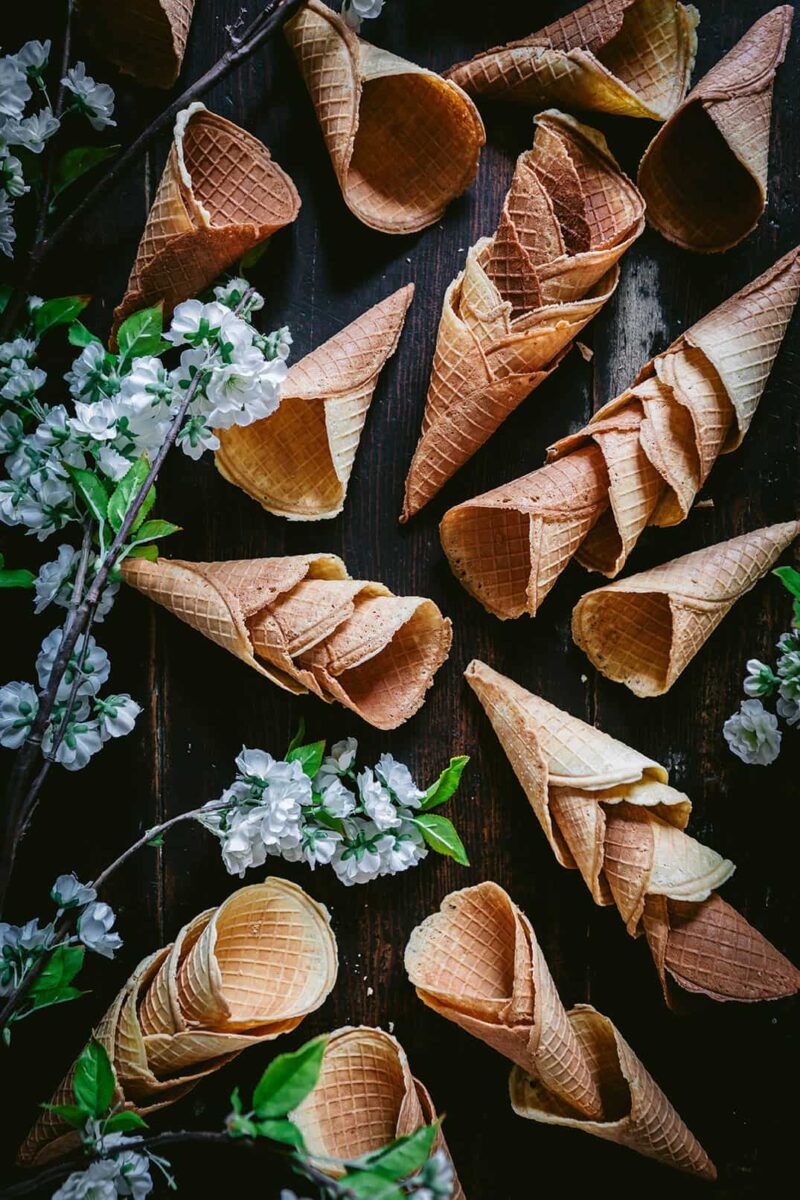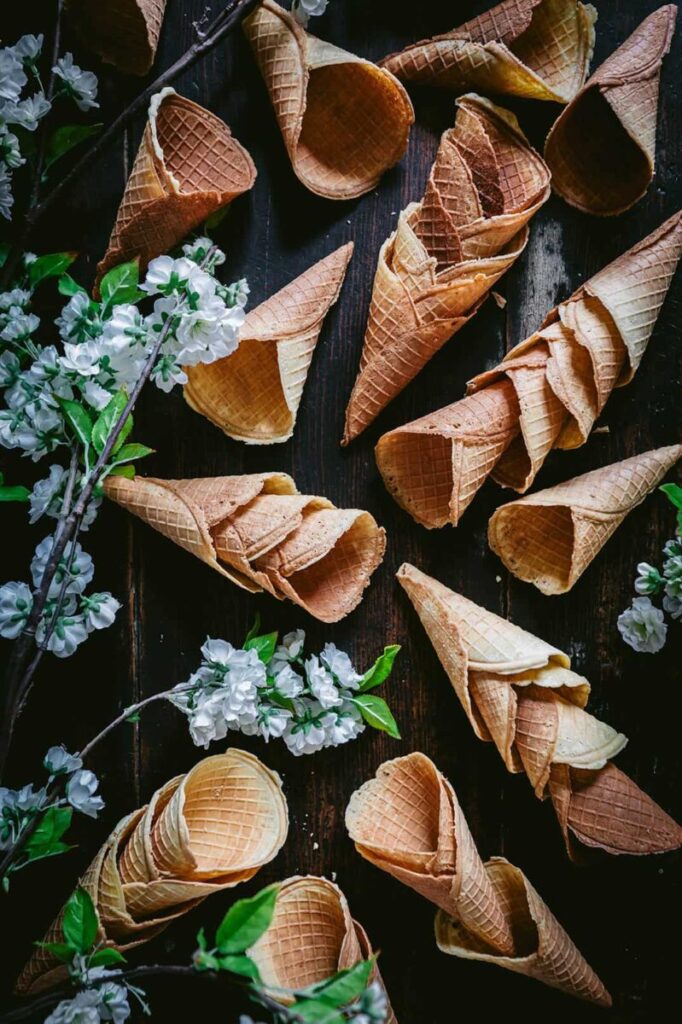 We're just a few weeks away from the official start of Autumn but in my neck of the woods, it sure doesn't feel like it.
Sweltering heat and hair-killing humidity are still very much with us, right now.
I'm looking forward to cooler temps.
Until then, I'm going to keep cool with ice-cream and homemade waffle cones.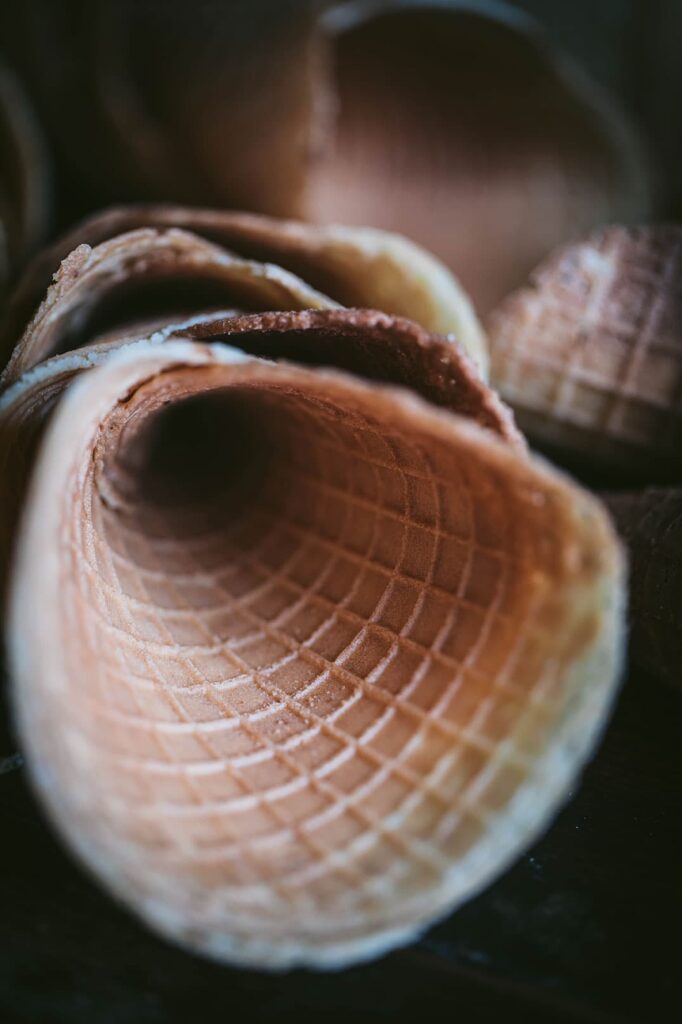 Now, I've sung the praises of homemade waffle cones many times around here before.
I can honestly say, once I started making my own cones, I have never gone back to store-bought again.
And I've been making my own for more than a decade now.
Yes, my waffle cone press is still kicking and running as good as new.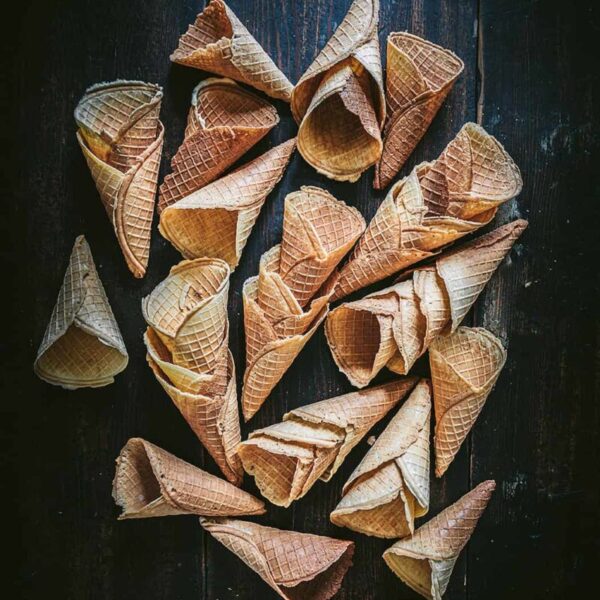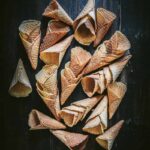 Homemade Waffle Cones
Sweet, light and easy to make. These waffle cones will be a big hit wherever and whenever they are served up.
Cuisine: American
Servings: 12
Ingredients
2 eggs
1/4 teaspoon salt
2/3 cup granulated sugar
2 tbsp vegetable oil
1 cup cake flour
1 teaspoon vanilla extract
Instructions
Preheat waffle cone press.

Beat the eggs and salt in a small bowl.

Add the sugar and beat until well combined.

Fold in the cake flour and incorporate well until all lumps are smoothed.

Spoon about 3 tablespoons of batter onto the press and heat.

Refer to instruction manual on temperature level settings.

Waffle cone presses have various heat settings that determine how light or dark your waffle cones will bake.
I've made tons of waffle cones over the years and featured them on this blog.
Over the years, I've made batches and given them away (along with a box of ice cream), as housewarming gifts. They're always a big hit.
Also, check out my homemade cones HERE and see how to make your own paper cone holders.
If you want to add a patriotic twist to your homemade cones, you can see my red, white and blue version HERE.
Finally, you can see how to create homemade waffle cones three different ways HERE.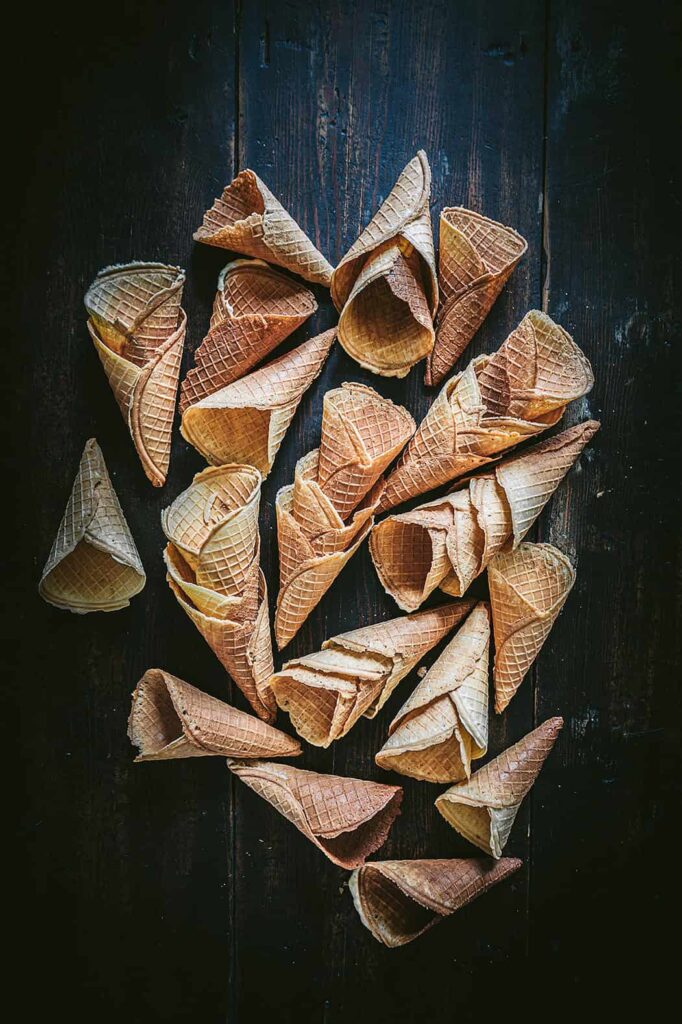 Thanks for popping by.
I hope you're inspired to give Homemade Waffle Cones a try.
See you back here next time.
Stay safe and be well. ♥
Shop Fun Stuff