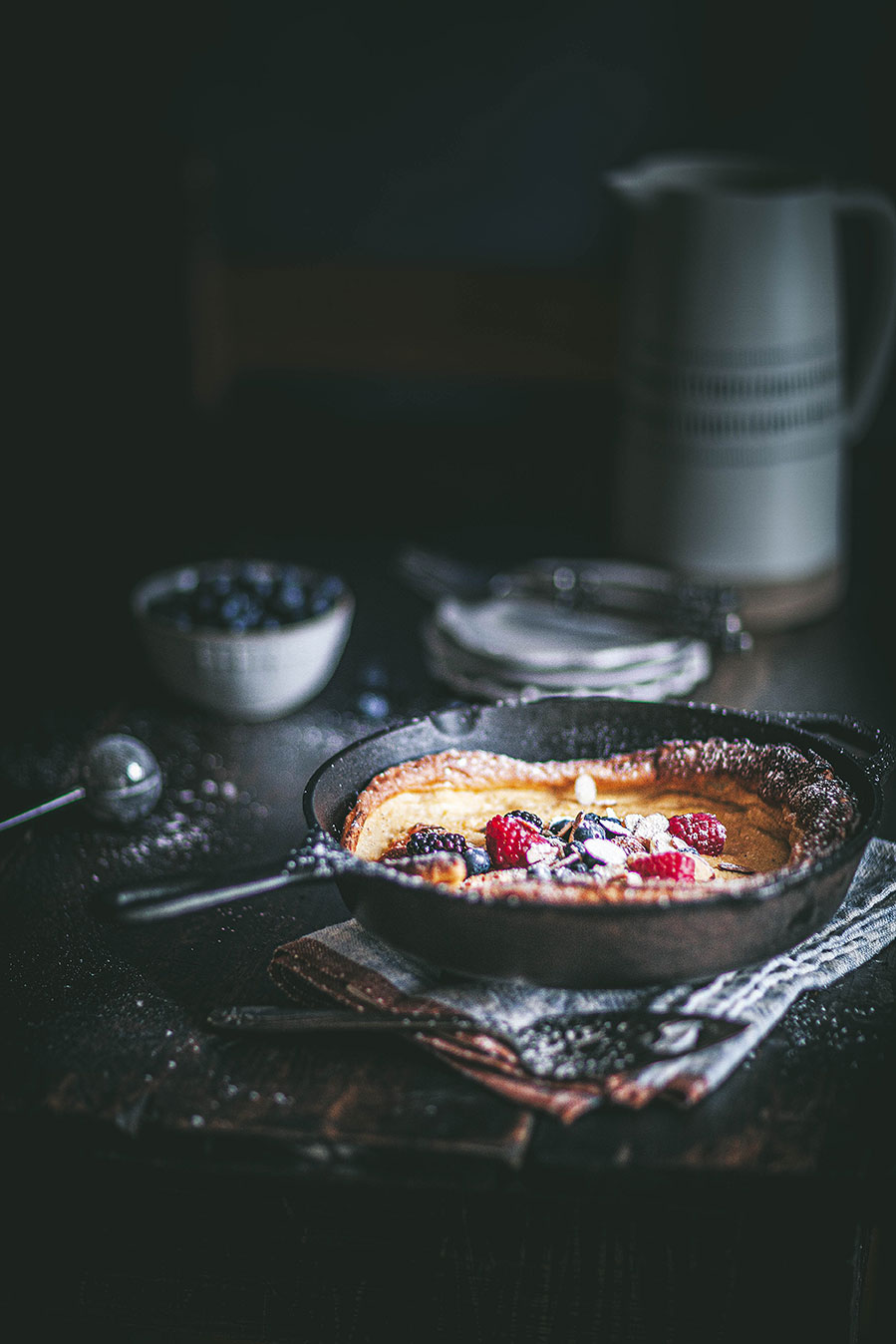 If you love pancakes, I think you'll really enjoy this big, puffy twist on the typical breakfast food.
For years, I admired Dutch Baby pancakes from afar, rather than making them myself.
But once I made a few, I wondered why I ever hesitated making and serving them up in the first place.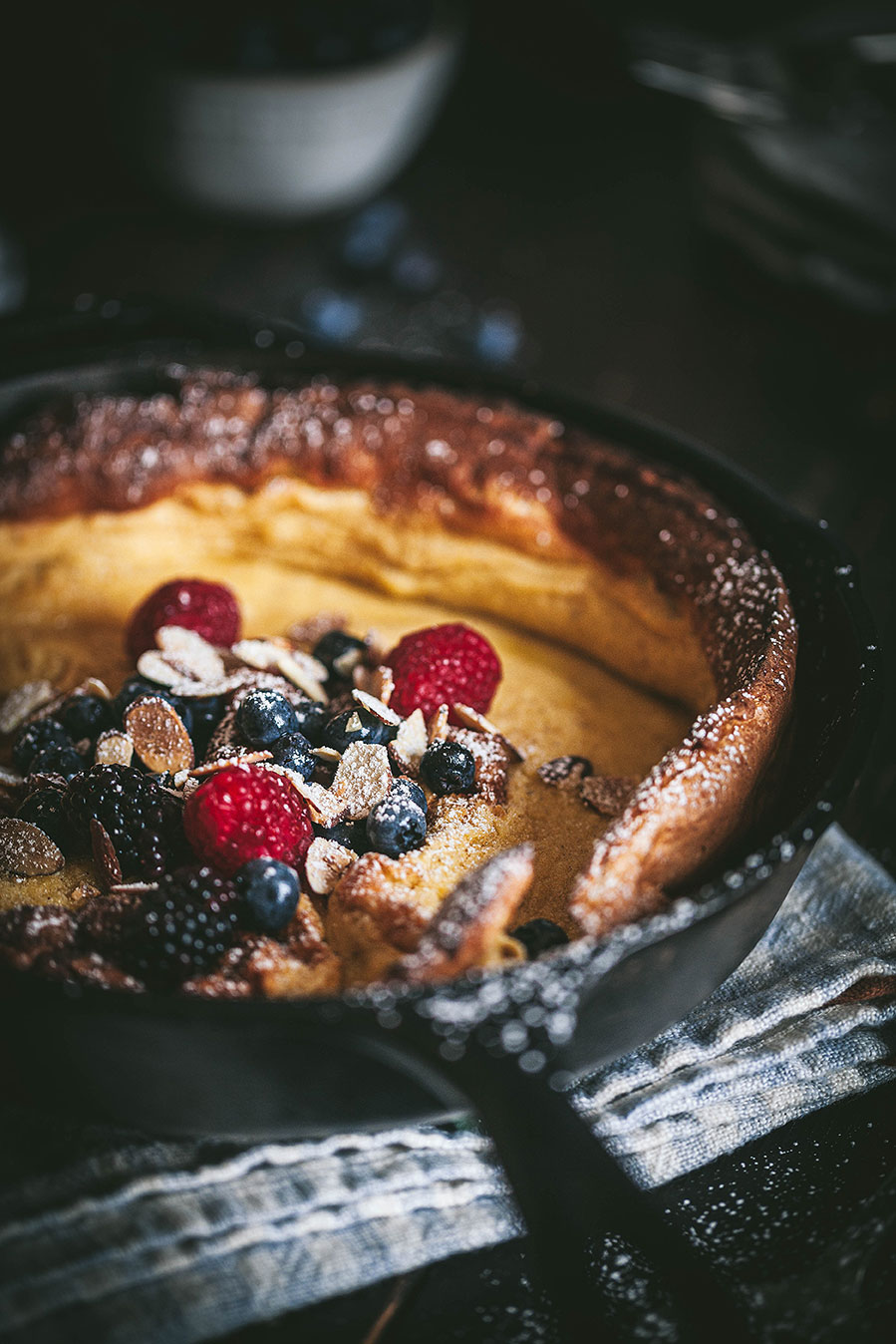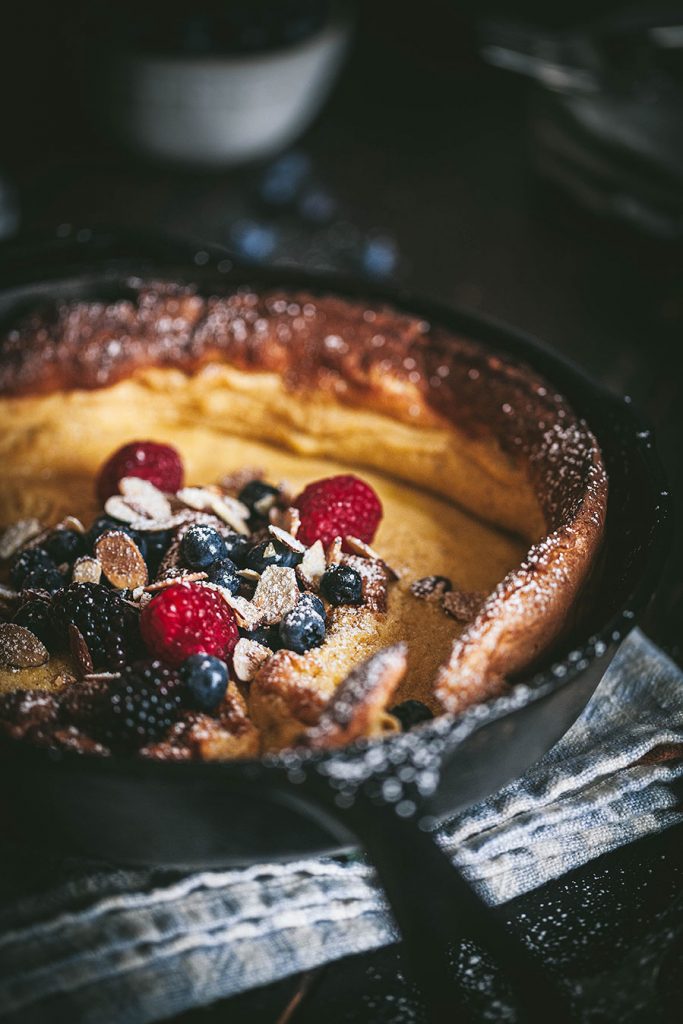 Dutch Baby pancakes are certainly nothing to fear.
They're bigger than typical pancakes but they're also thinner and fluffier.
And you know, I'm all for easy dishes.
And these babies certainly pose a bit of a WOW factor when presented.
Scroll further down in this post to see the recipe.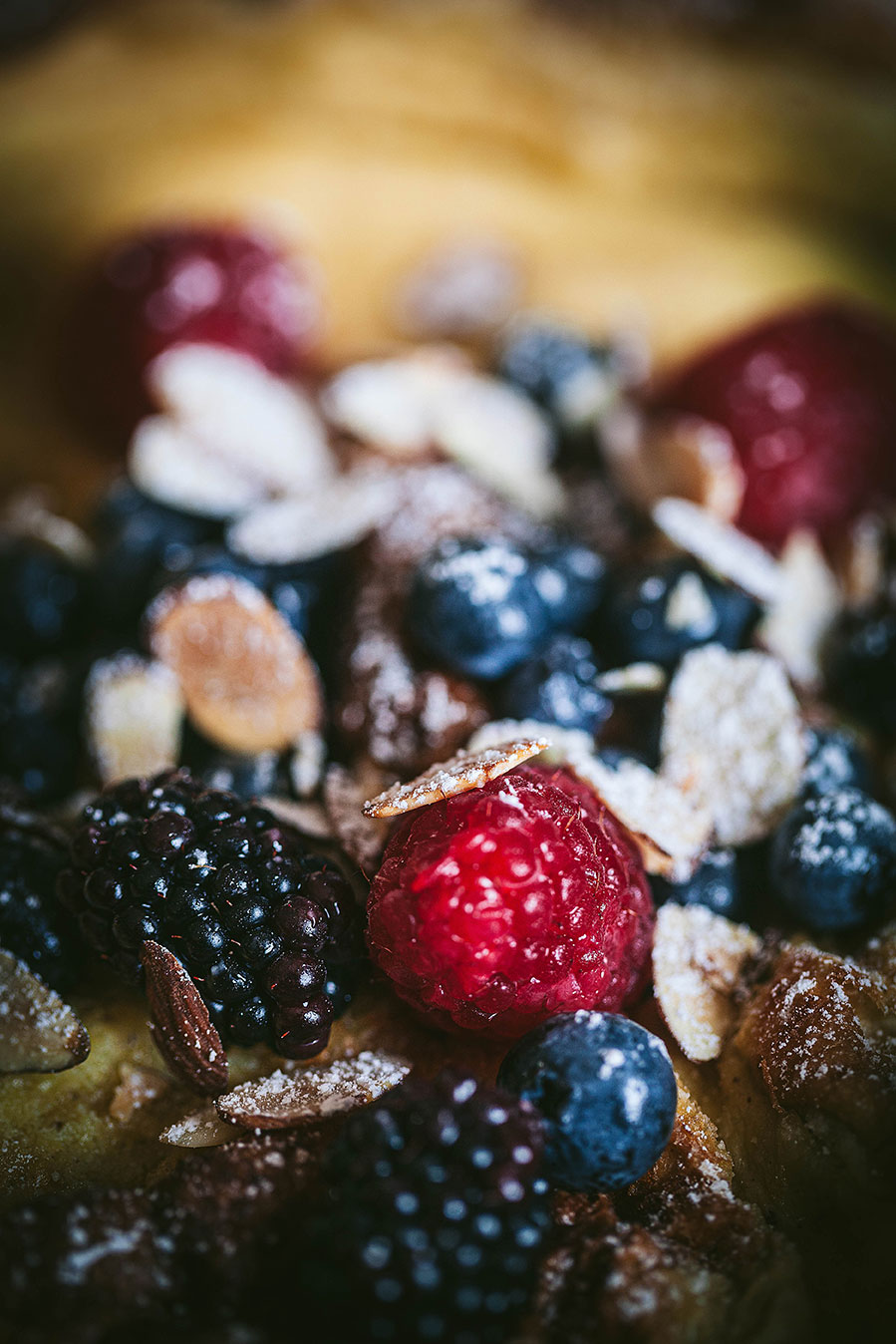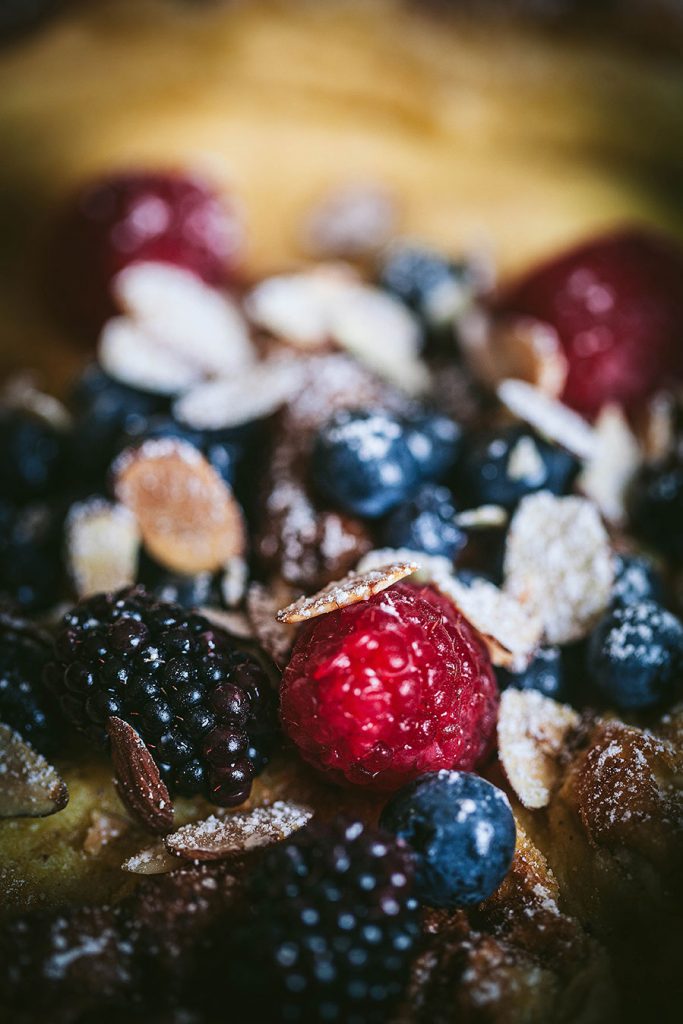 While I made this Dutch Baby in one large 10-inch skillet, I imagine this would fun to prepare in those smaller, individual mini skillets.
That way, everyone at the table could enjoy their own single serving size.
Great for breakfast or brunch.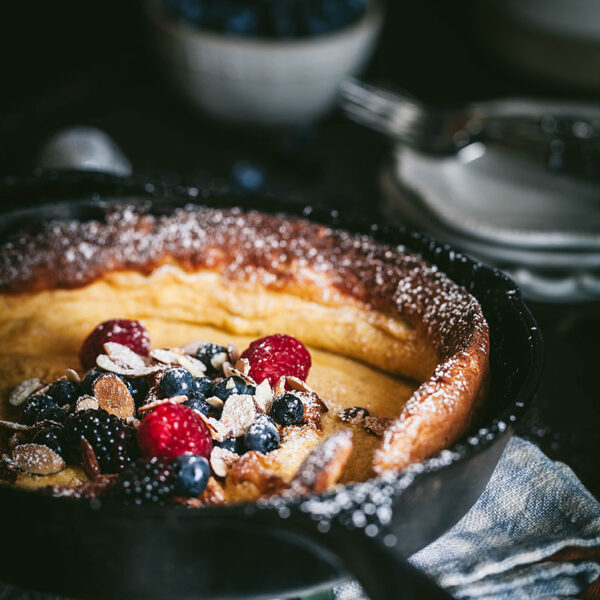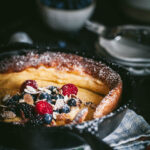 Dutch Baby Pancake
Ingredients
3 eggs
1/2 cup all-purpose flour
1/2 cup milk
1 tablespoon sugar
1/8 teaspoon nutmeg
1/8 teaspoon cinnamon
4 tablespoon butter
confectioner's sugar for dusting and syrup to taste
Instructions
Preheat oven to 425 degrees

Combine eggs, flour, milk, sugar, nutmeg and cinnamon and blend until smooth.

Place butter in a heavy a heavy 1-inch cast iron skillet and place in the oven.

As soon as the butter is melted, remove from skillet from the oven and add the batter.

Return the skillet to the oven and bake for about 20 minutes.

After the batter puffs and turns golden, lower the oven temperature to 300-degrees and continue to bake for about 5 minutes.

Use a large spatula to remove the pancake from the skillet. Top with fresh fruit and dust with confectioner's sugar.

Place on a large plate and use a pizza wheel (if you have one) to cut it into wedges to serve.
I think you can imagine all the different kinds of fruit that could be served up with this recipe.
Adding, slivered almonds is a good way to add a little more texture and savory crunch.
As easy as Dutch Baby pancakes are to make, there are a few things you can do to ensure success.
Make sure the ingredients are room temperature.
Allow the oven to completely heat up before placing the Dutch Baby inside.
Be sure to heat up the cast iron skillet before adding the batter.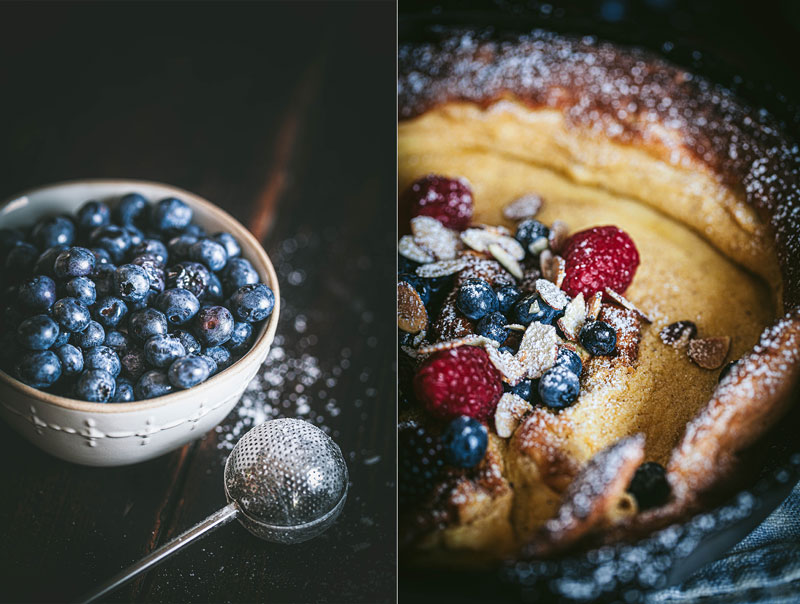 Meanwhile, I'm keeping my fingers crossed that all of you reading this, remain happy and healthy as we move forward into this warmer season.
Hopefully, we're on the road back to normalcy.
With that in mind, let me say….stay safe and be well.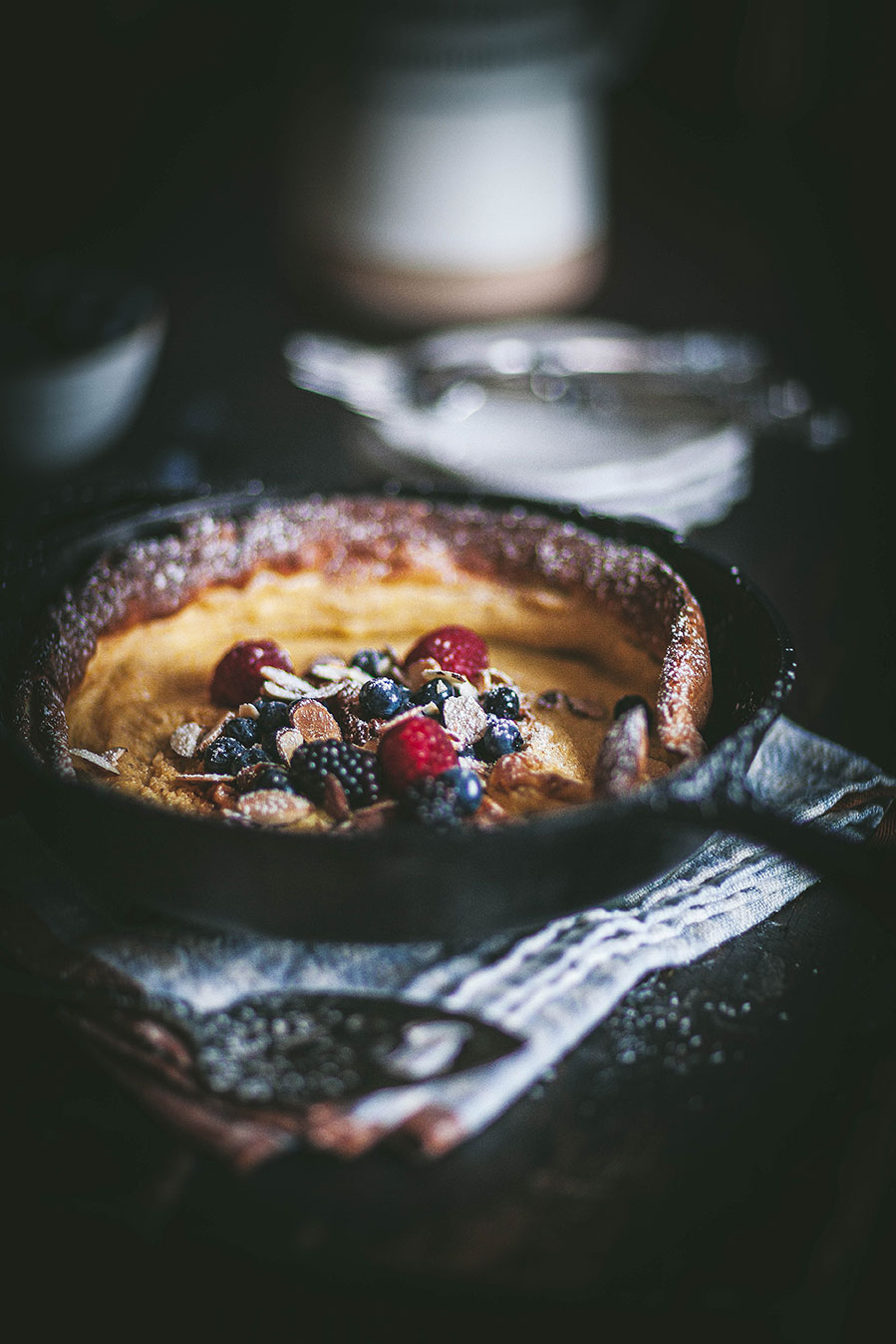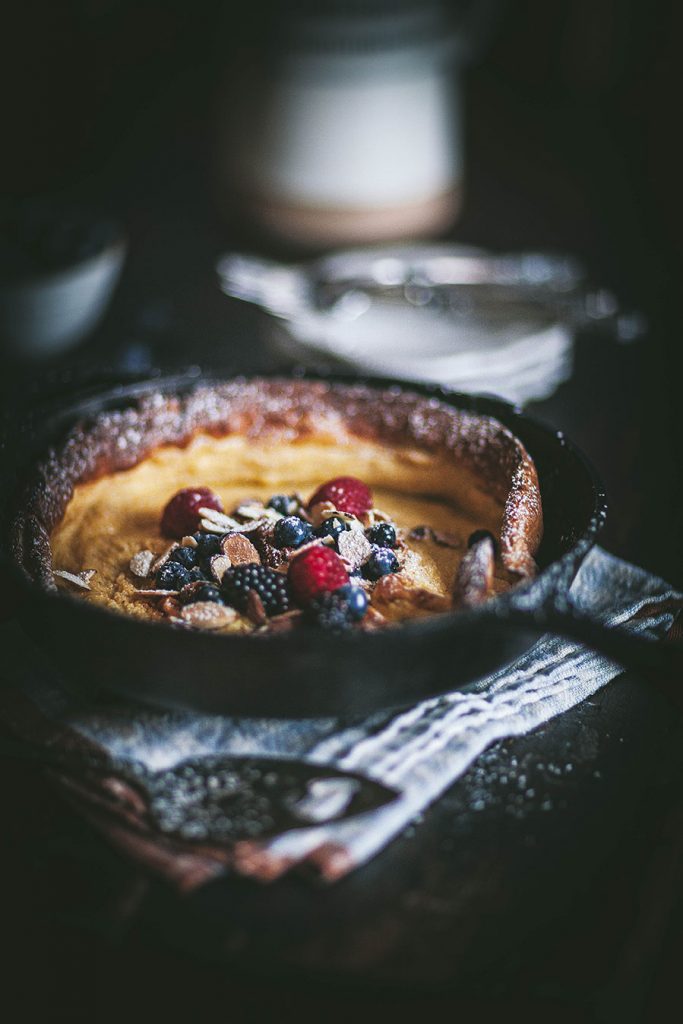 Thanks for stopping by for a look this yummy Dutch Baby pancake.
I hope you give it a try yourself.
See you back here next time.♥