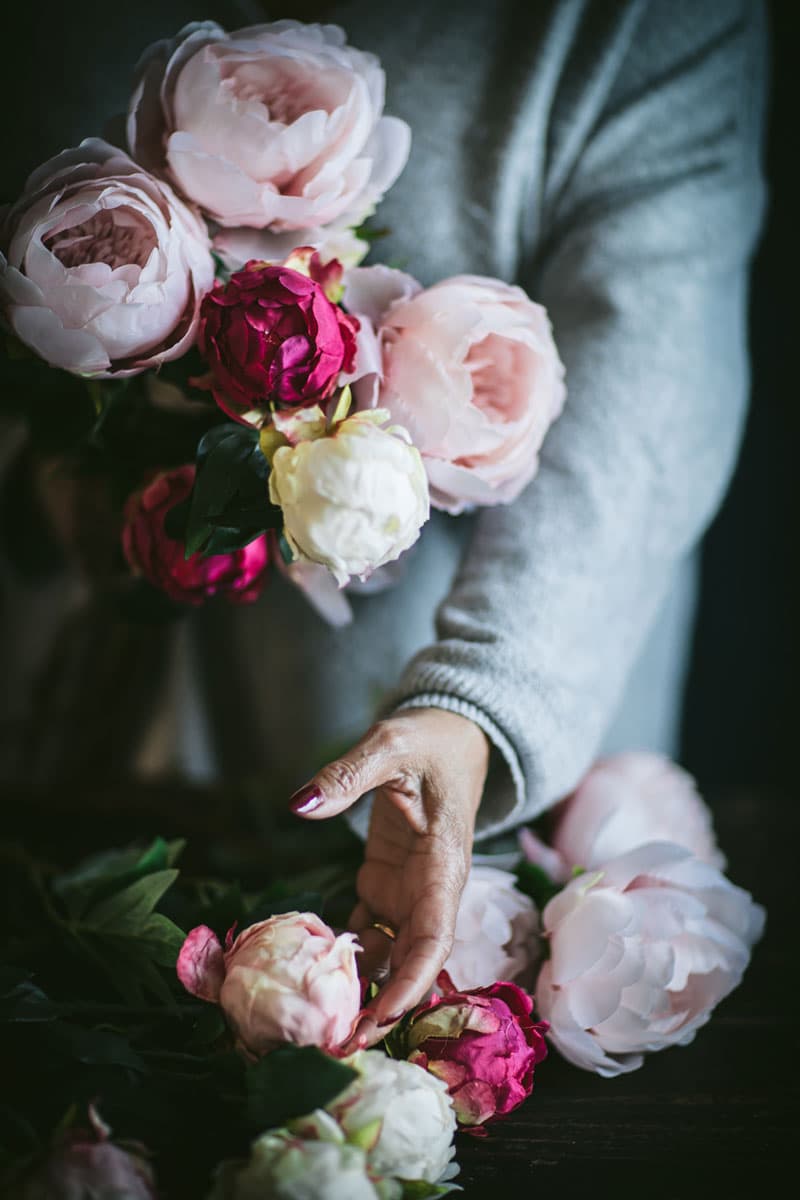 Has there ever been a more anticipated Spring?
The thought of warmer weather, regular sunny skies and upcoming blooms has me practically giddy.
I'm so ready for it. And I'll bet you are too.
This year, I have peonies on my plate… or rather peonies on my mind.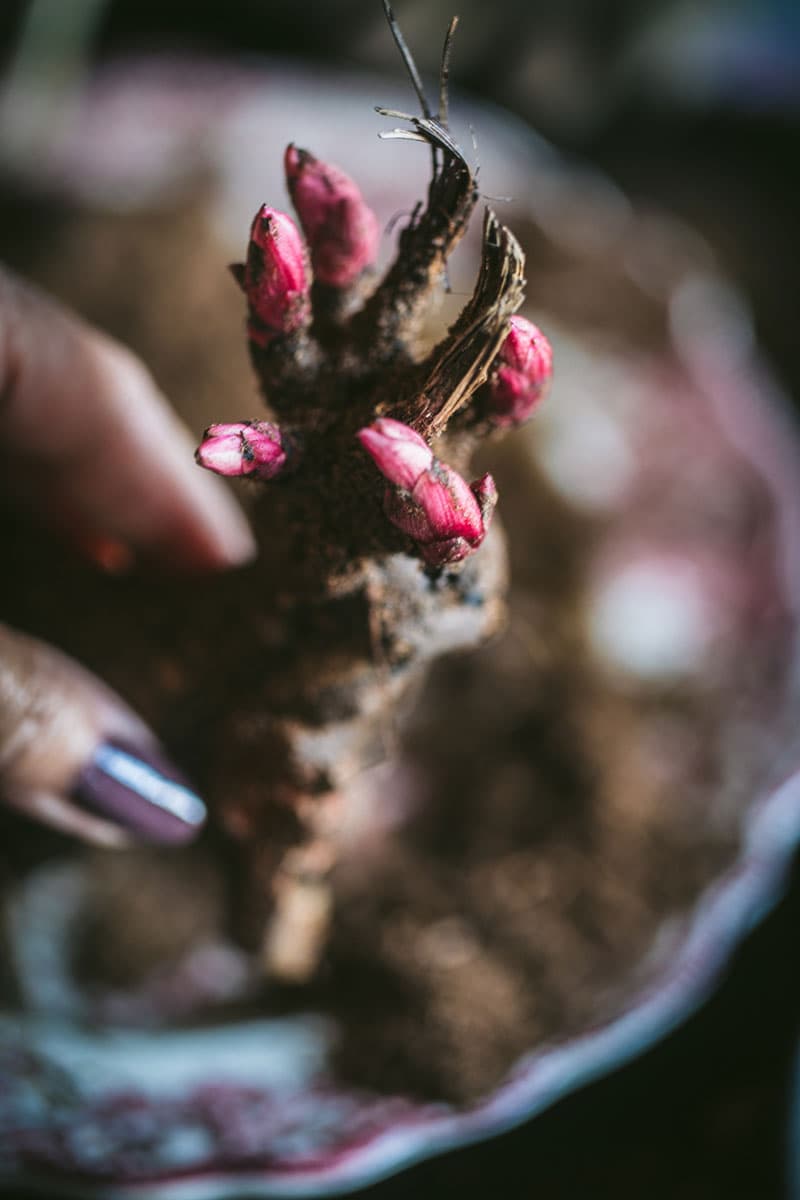 First, let me be clear that the pretty peonies in that first photo are artificial.
Oh, how I wish I could grow them myself to look just as plump and lovely.
For the last few years, I've tried my hand at growing pretty peonies.
With that in mind, I have my hands on a few bulbs that I hope will produce the peonies just the way I love them.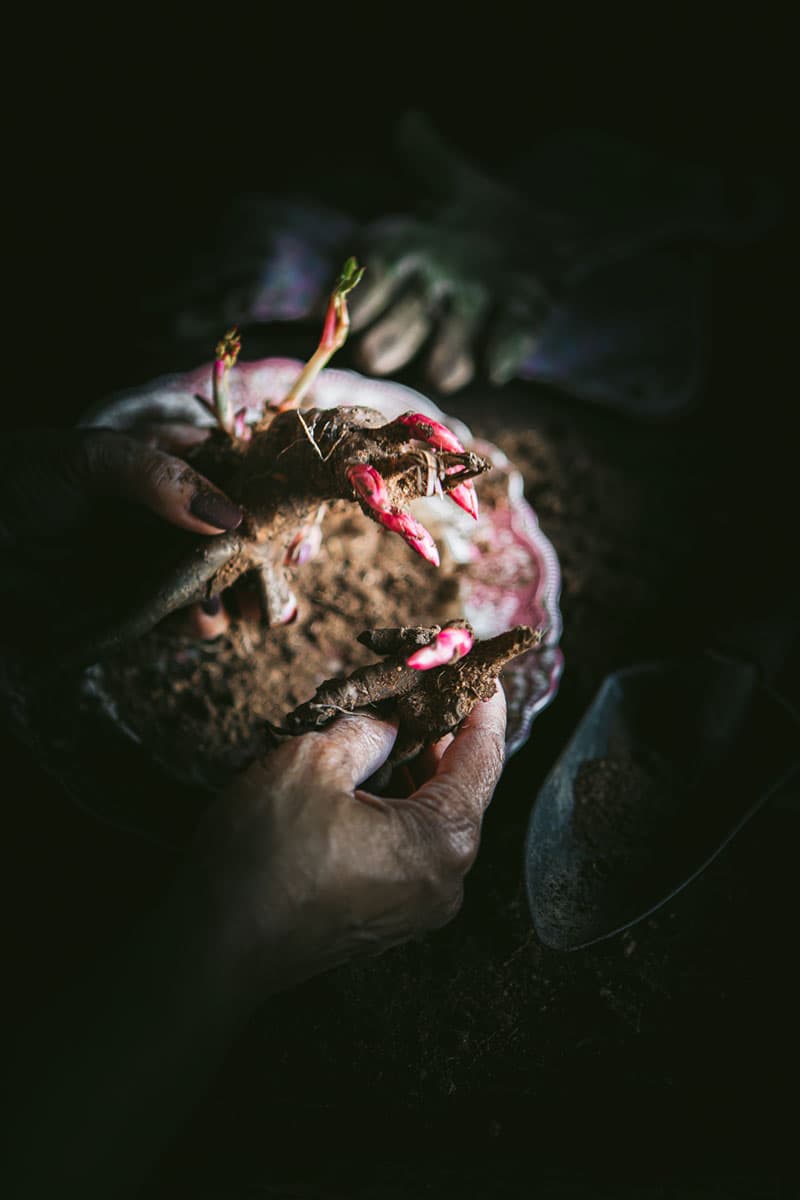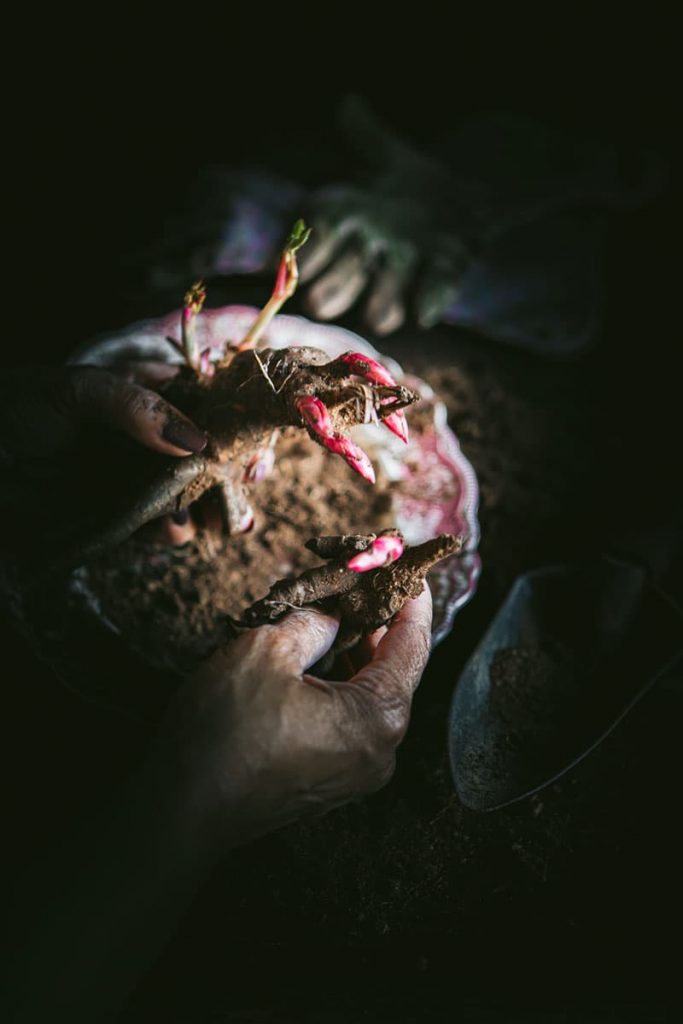 Every year, I start out optimistically with grand plans and big hope for beautiful, homegrown buds.
And every year, unknown underground vermin and above-ground pests deflate those efforts.
I am not deterred and this year, I'm trying again.
On that note, I recently picked up half a dozen bulbs to give it another go.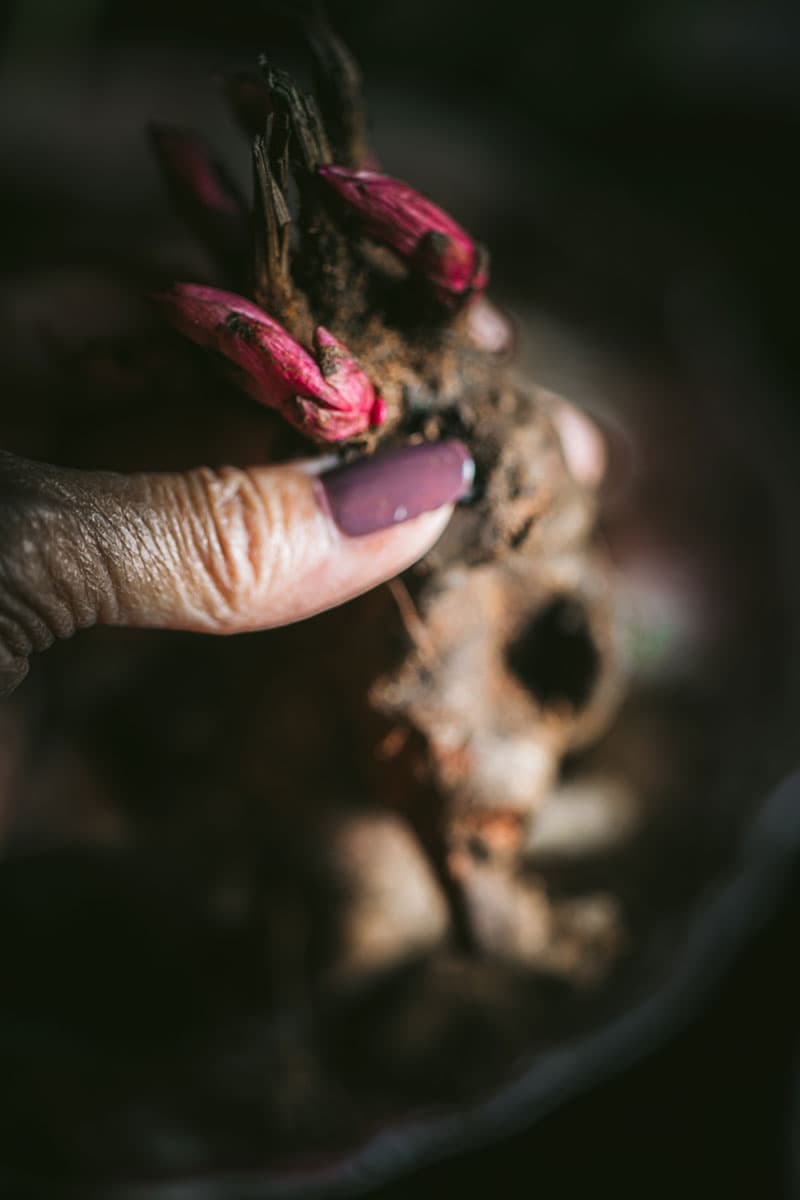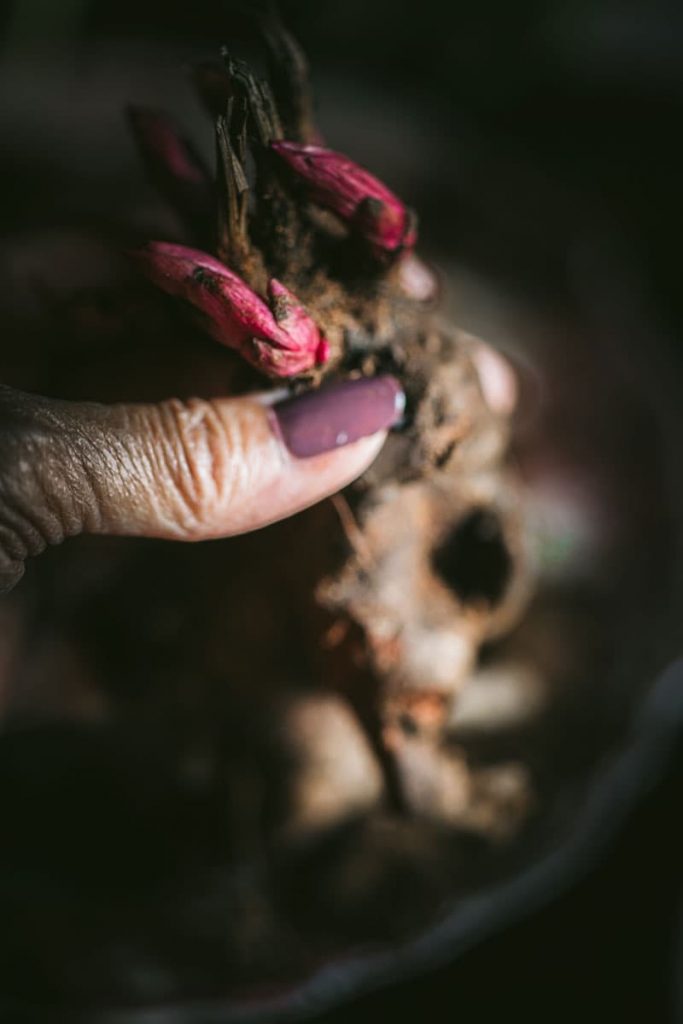 Now, I did have tamp down my enthusiasm a bit after my local nursery suggested I give it another few weeks before actually putting these bulbs into the ground.
If you're in the same peony boat, here are a few insights I was given.
Planting location is important. Peonies love full sun and will do best when planted in well-drained soil.
Include a handful of all-purpose organic, granular fertilizer at the bottom of the hole before planting the bulb. Then, mix a small amount to the original soil to cover it.
As peonies grow, be prepared to provide them with support as their stems can get leggy and heavy.
A yearly application of organic all-purpose fertilizer is also recommended to keep peonies thriving year after year.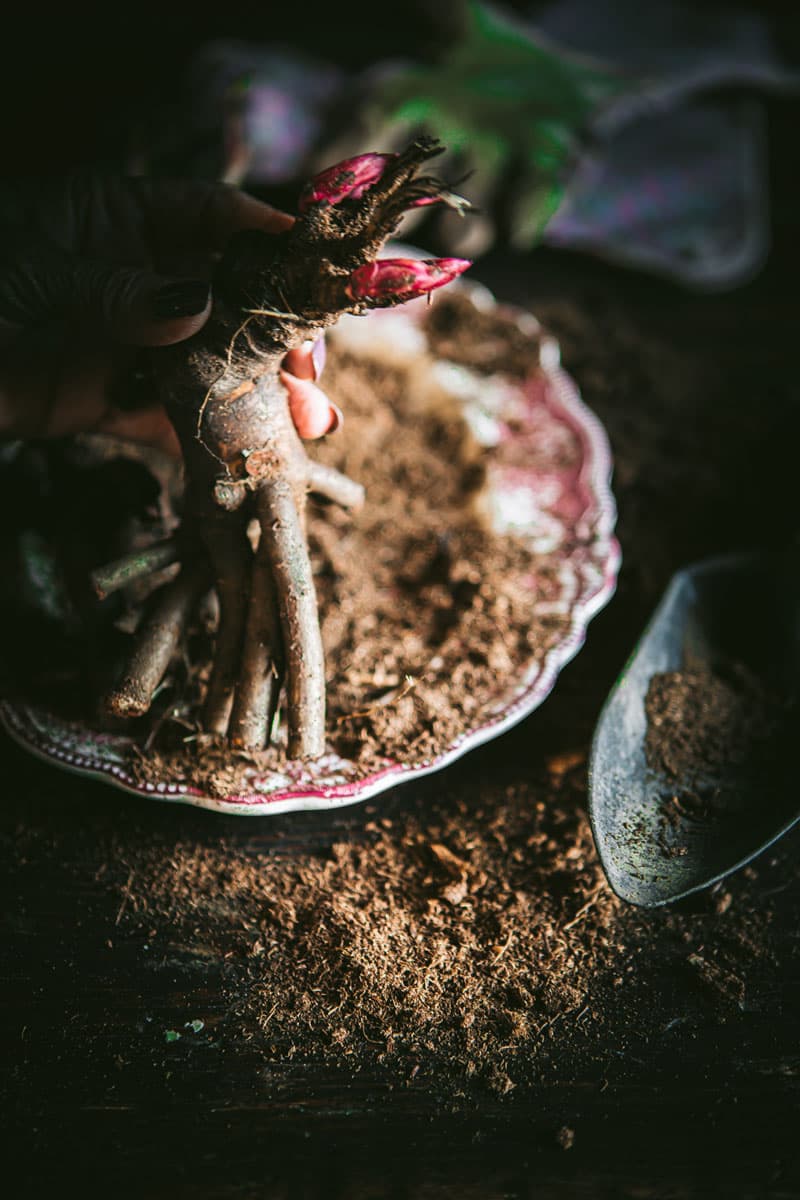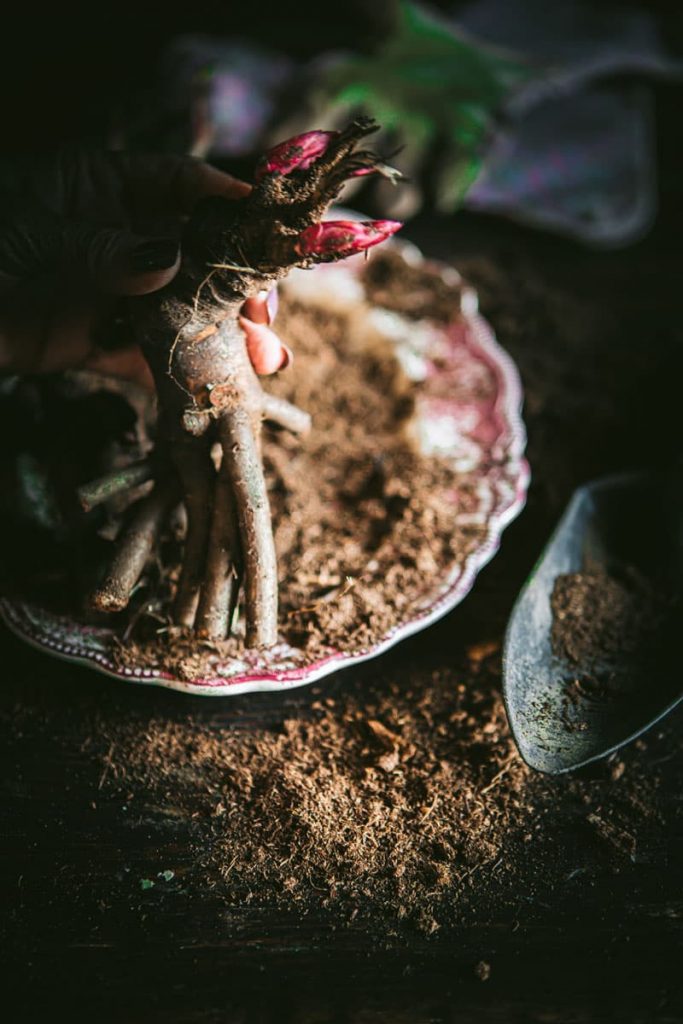 I've been studying homegrown peony efforts for a few years now.
My understanding is that these beautiful plants rarely fully bloom in the their fist year, and it could take as long as three years for consistent blooming.
I know, good things take time.
That's all the more reason to get these puppies successfully in the ground,
I'm ready to start that clock.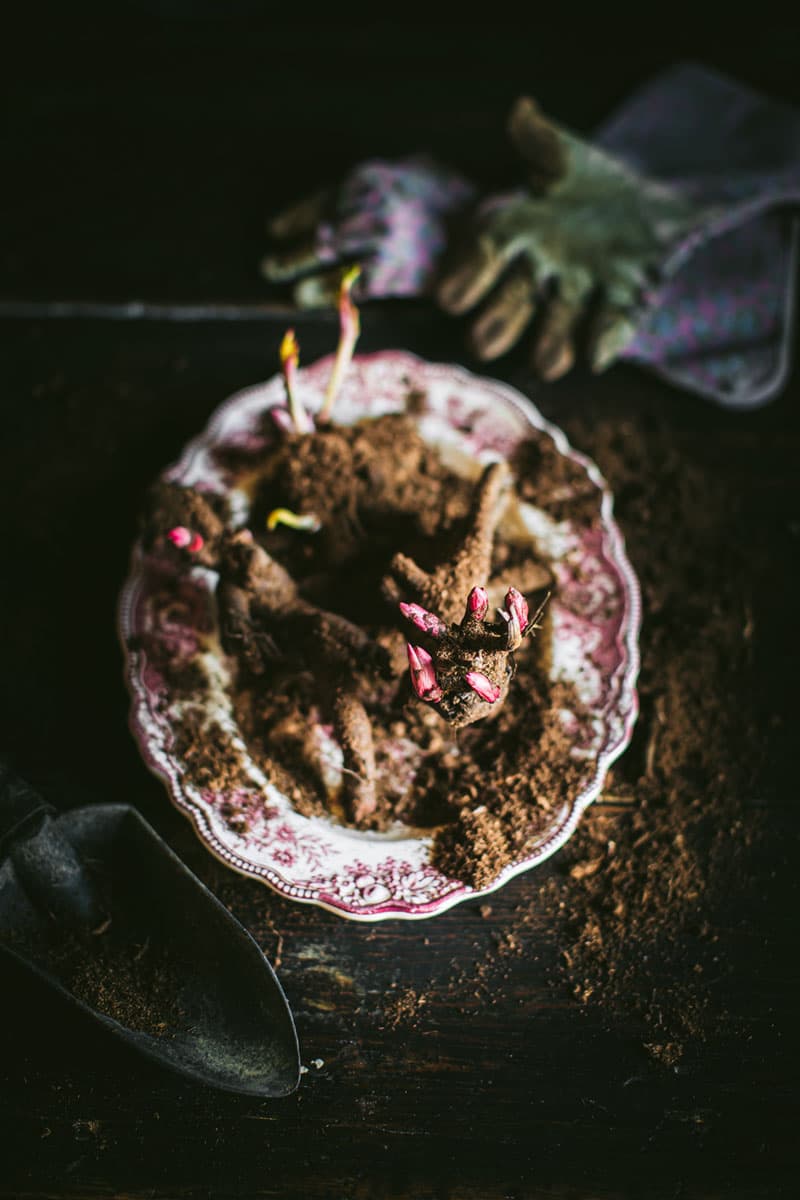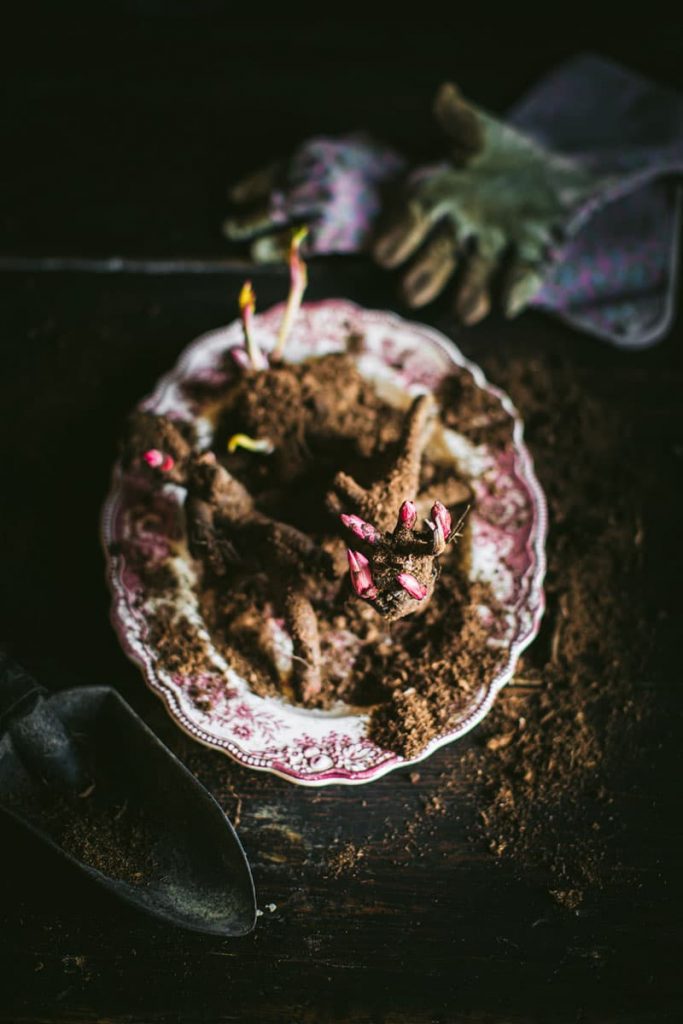 Oh, here's one more picture below, featuring peonies that truly inspire me to grow my own.
These may be artificial blooms but hopefully, one day… I'll have the real thing.
I'm keeping my fingers (and challenged green thumb) crossed.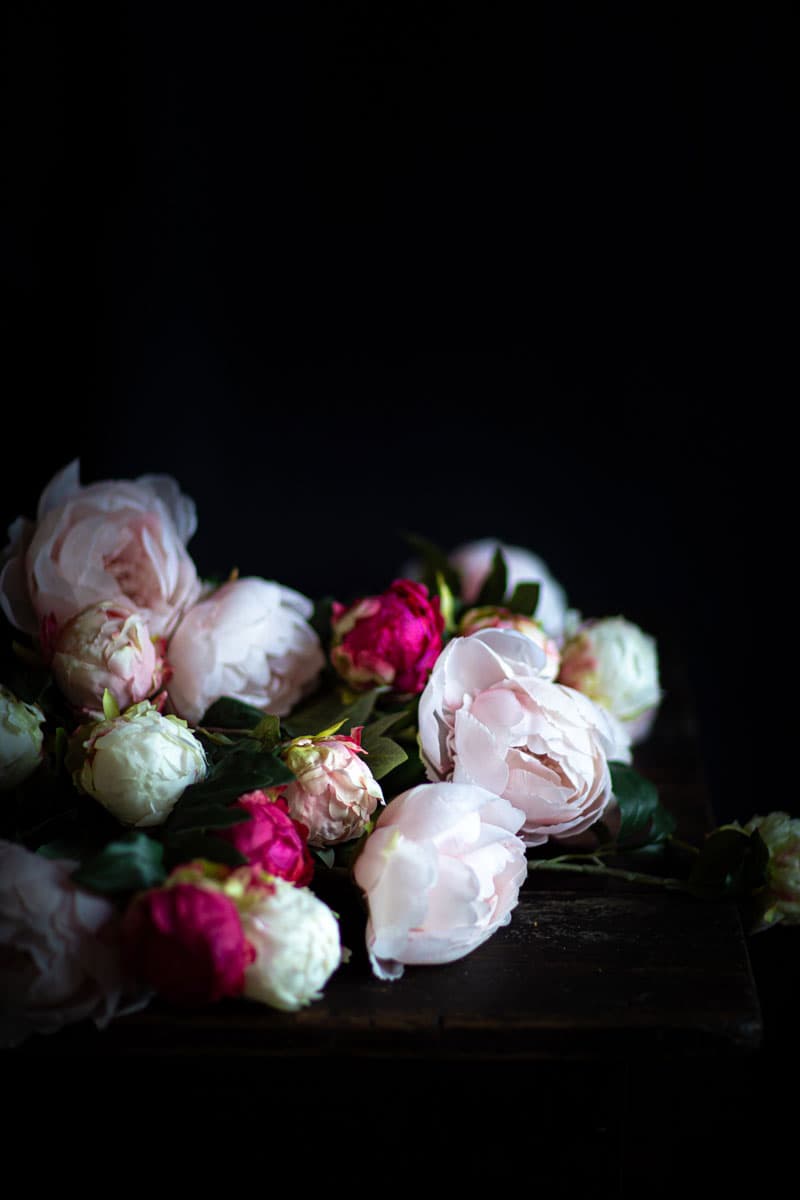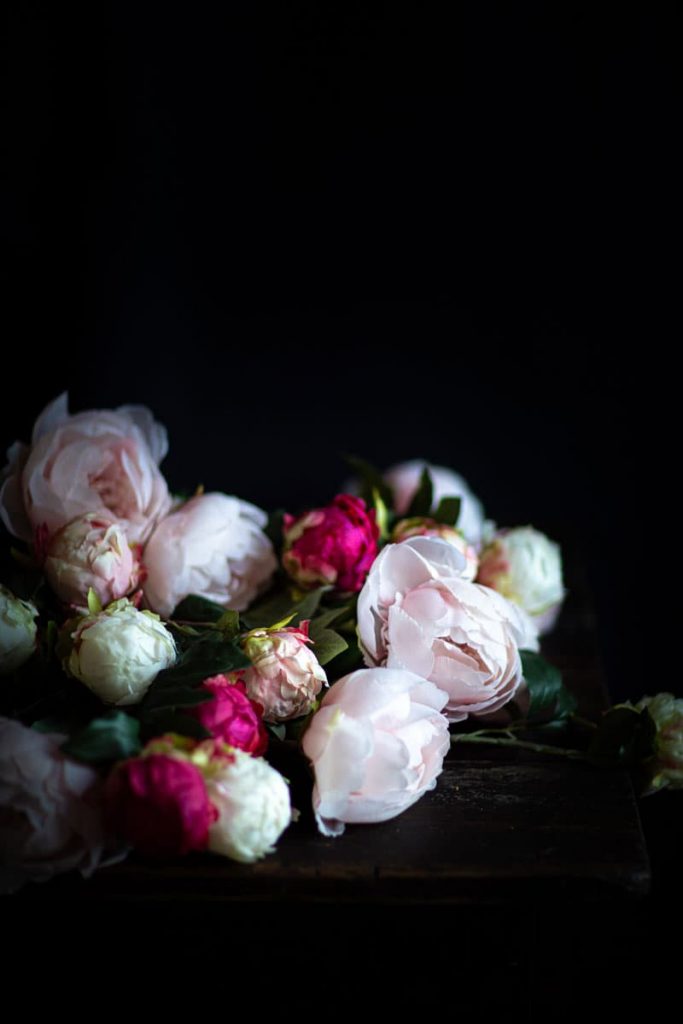 By the way, if you love these artificial florals, you can buy the same one's HERE.
Also, you can see how I use artificial blooms in my styling efforts in my previous post entitled FAB FAUX FLORALS.
Thanks for popping by for a look at my Pink Peony Bulbs.
Good luck with your own Spring (and soon to be Summer) gardening efforts
Stay safe and be well and I'll see you back here next time.♥