I
t may be getting quite chilly outdoors but that doesn't mean you can't enjoy some gardening.   In fact, Winter gardening is a cinch when you're growing Paperwhites.
As you'll see throughout Day 5 of my 22-day COUNTDOWN TO CHRISTMAS HOLIDAY SERIES, these bulbs not only satisfy those Winter gardening urges, a collection of them also make for a thoughtful and most unexpected holiday gift.
This year, consider Paperwhites for the holidays.
This is the time of year when Paperwhite bulbs are available and you'll be able to find them at most nurseries as well as the garden section of many home improvement stores.
TIP:  I've found that Paperwhites are much cheaper when you buy them individually at a nursery as opposed to buying them already packaged-up at home improvement stores.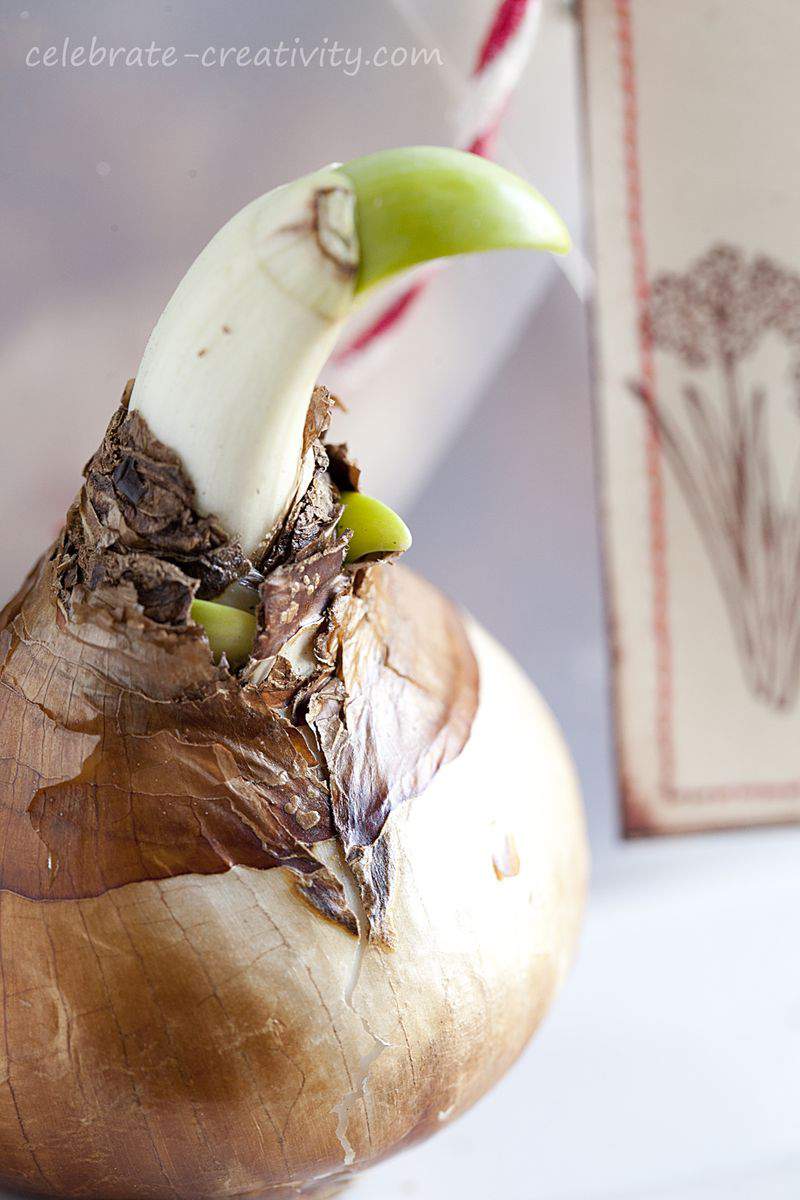 I love the look of Paperwhite bulbs piled high.
The curled blade with the little green tip is just a small hint of the beauty to come.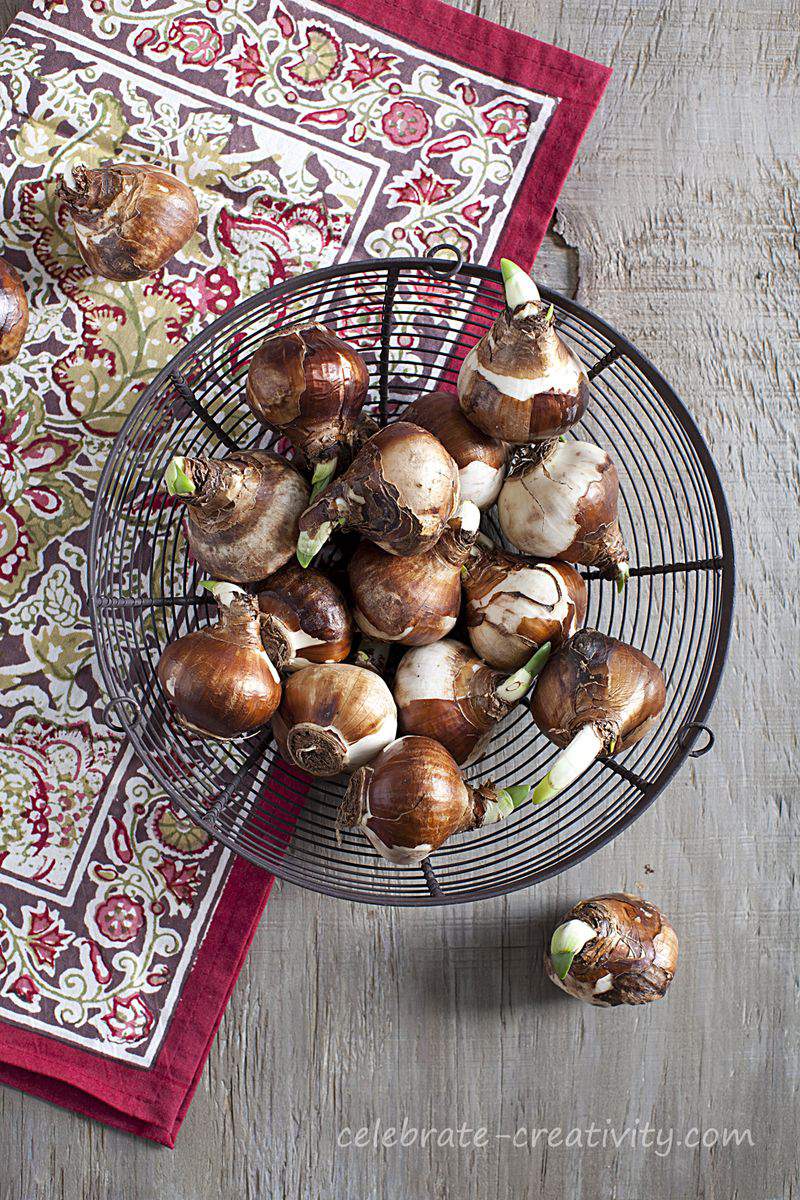 Paperwhites are also fun to grow in Winter because they don't necessarily require soil.
You can plant them on top of a few pebbles in a bowl or glass of water and just watch them grow.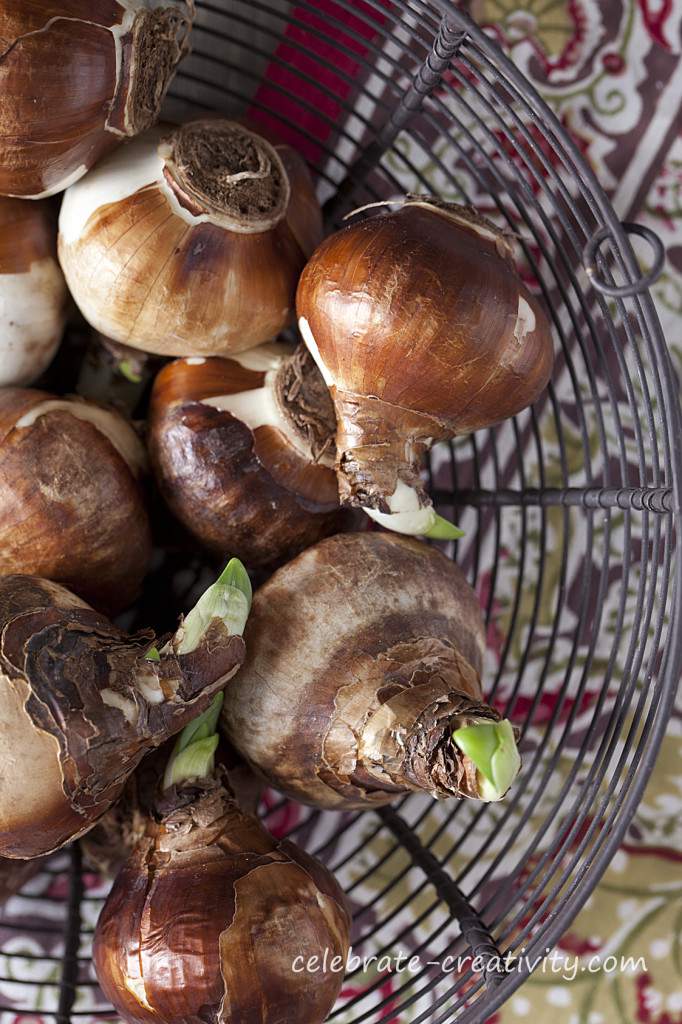 Here a few pictures of Paperwhites that I've grown over the years. You can see more on how to grow Paperwhites from two of my previous posts on winter gardening here and here.
Paperwhites (officially known as Narcissus papyraceus) don't take very long to grow.
In no time at all, you'll have long beautiful stems with lovely white, sweet-smelling blooms.   
You know by now, I can't give a gift without sprucing up the packaging so here's a simple way to dress up your gift of Papewhites for the holidays.
I used a few frosted, plastic cartons from my local crafts store, some peppermint-colored jute, a few gift tags and a rubber stamp featuring the image of a Paperwhite.
The nursery where I bought these Paperwhites also had small printouts with info and planting directions so I made several copies and cut them into small squares.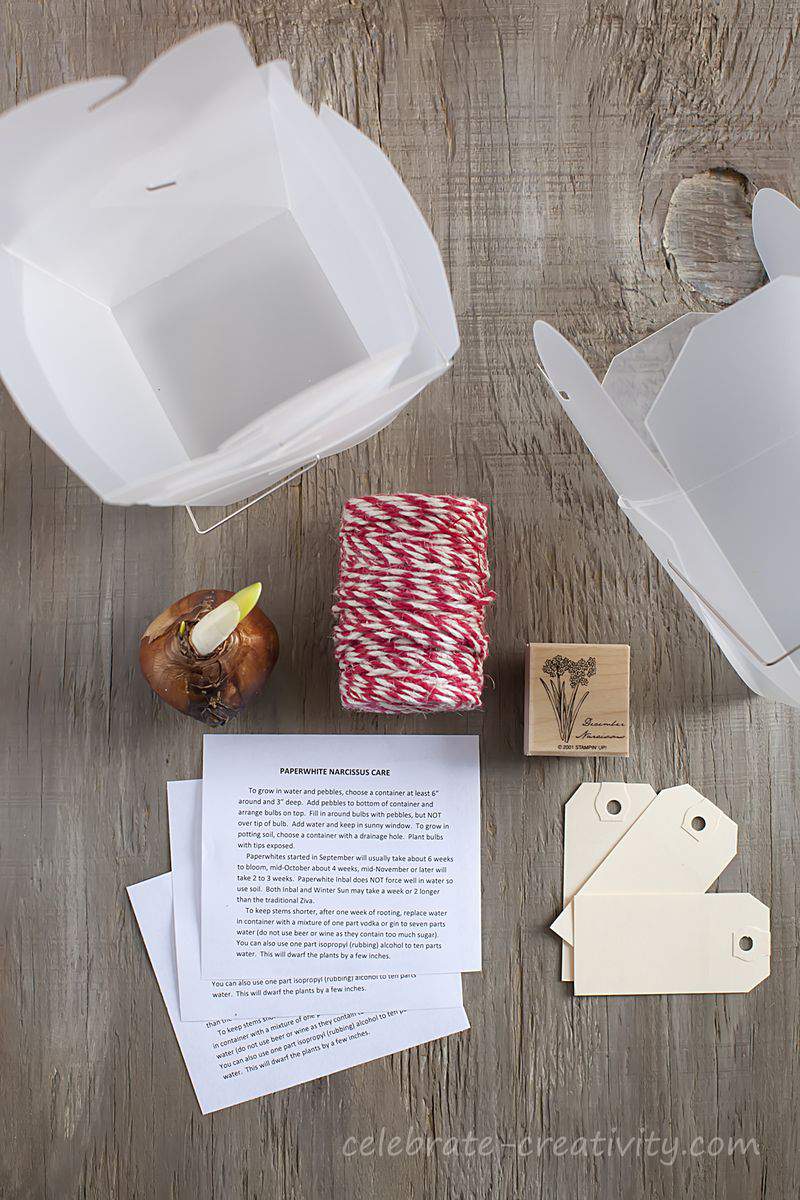 I put two of the tags together and stitched around the edge using my sewing machine.
Then, I folded over the top of the first tag and clipped it off.
This created a small pocket that I could use to store the Paperwhite info/directions.
Stamp the front of the pocket.
Then use the rubber stamp  ink to add a little color around the edges of the pocket to give it a bit of vintage-looking interest.
Attach the pocket to the carton with the peppermint-colored jute to finish off this easy gift for garden lovers.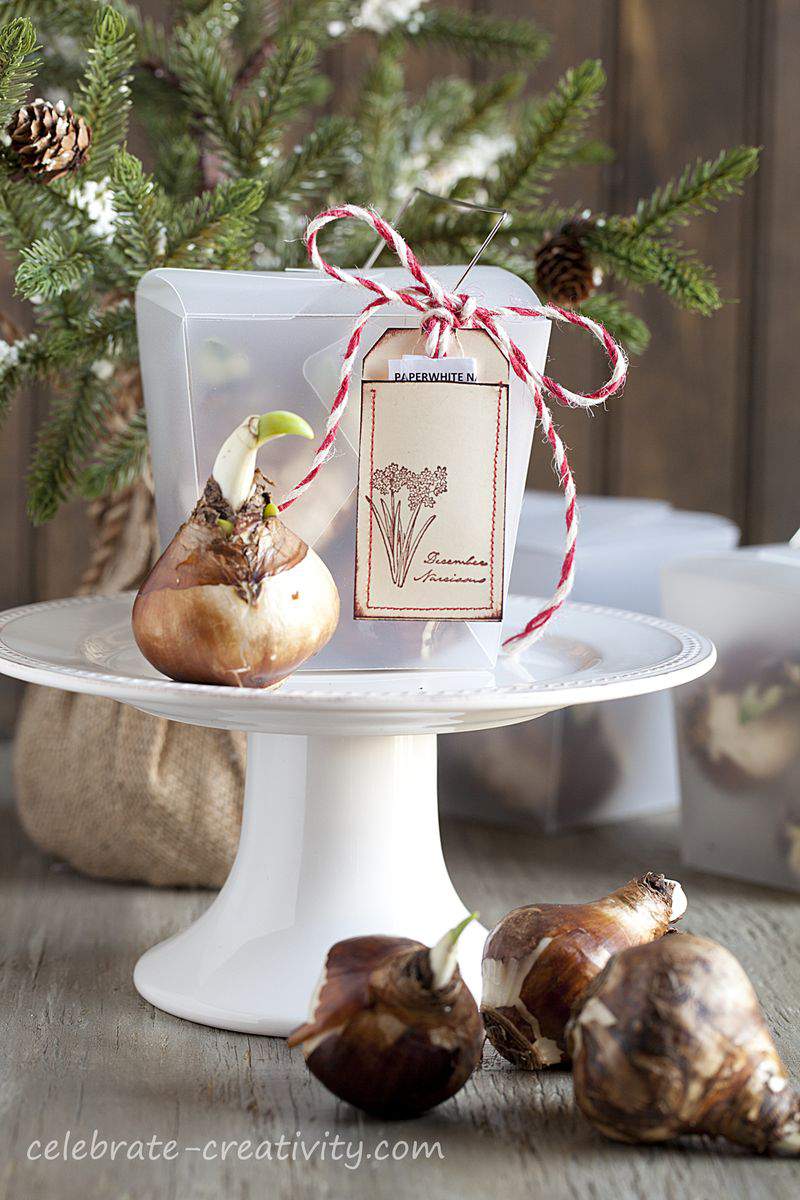 Thanks to what you've thoughtfully tucked inside the pocket, gift recipients will know exactly what to do with the bulbs.
This would make a fantastic and most unexpected hostess gift too.
Don't forget to check out my earlier posts here and here  for more detailed information and step-by-step photos on how to grow Paperwhites for the holidays this winter.
Happy holiday gardening… and gifting.
 Thanks for popping by.
See you right back here tomorrow for Day 6  of my
COUNTDOWN TO CHRISTMAS HOLIDAY SERIES. ♥