When I have over-ripe bananas during the holiday season (well, actually anytime of the year), this is how I transform them.
I can never bring myself to toss brown bananas and making banana bread is the perfect way to put those old bananas to delicious good use.
Thanks to my teenage son, Jordy (my ever-trusty blog helper), this banana bread for the holidays looks better than ever.
He has nice hands, doesn't he?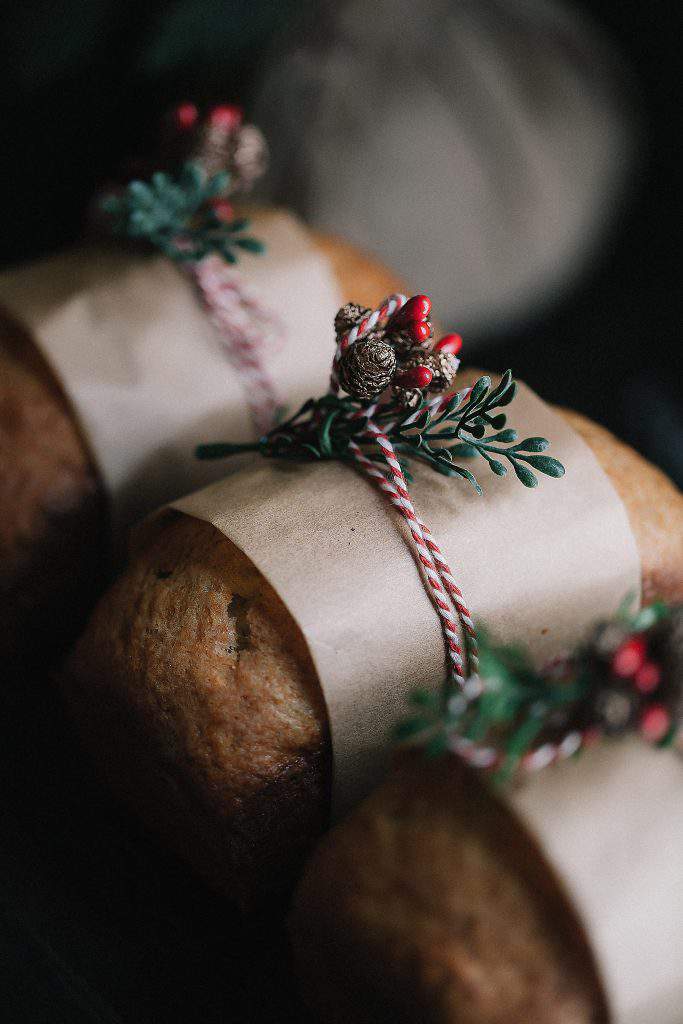 Anyway, right after I made these loaves, I got ready to slice one of them and then stopped in mid-cut.
I put the knife down and thought…. "hey, I've got perfectly good looking bread here…. I should take a picture of them before I slice them up."
I do that a lot and I think that's how food photographers think.
I know I definitely try not to miss any opportunity to practice my photography and styling…. even when it's unplanned like this.
In this case, following my instincts not only yielded some pretty pictures but also produced a festive idea for decorating banana bread for gifting.
You can scroll down for this recipe too.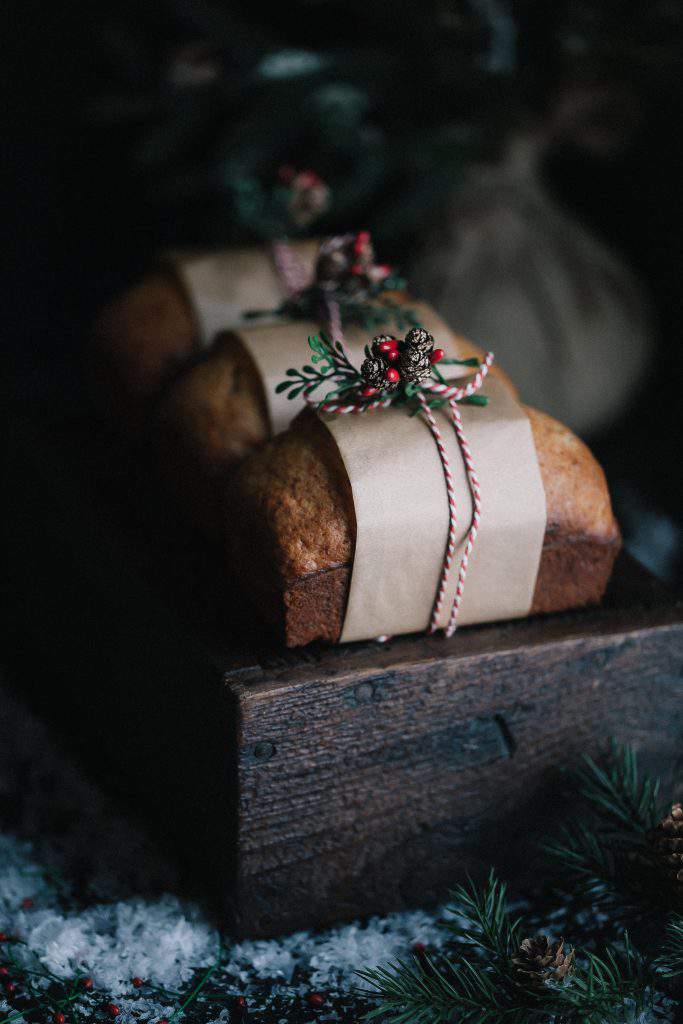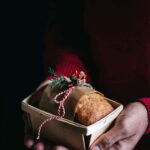 Banana Bread for the Holidays
Ingredients
1-2/3

cups

all-purpose flour

2

teaspoons

baking powder

1/2

teaspoon

salt

1/4

teaspoon

baking soda

3

medium

ripe bananas

2/3

cups

sugar

1/3

cup

vegetable oil

2

large eggs

1-1/2

teaspoons

vanilla extract
Instructions
Preheat oven to 350 degrees.

Spray loaf pan (or 3 mini pans) with cooking spray

Stir flour, baking powder, salt and baking soda in a large bowl and set aside.

Smash bananas with a fork, add sugar, oil, eggs and vanilla and beat thoroughly until well-blended.

Add flour to the banana mixture and combine until well-mixed.

Scoop batter into the prepared pan (or pans).

Gently tap batter-filled pan (or pans) on the counter to evenly spread batter.

Bake for 35-40 minutes until golden brown.

Test bread by inserting a toothpick into the center of the pan (or pans) until toothpick comes out clean.

Dump hot bread onto cooling rack and allow to cool completely.

Enjoy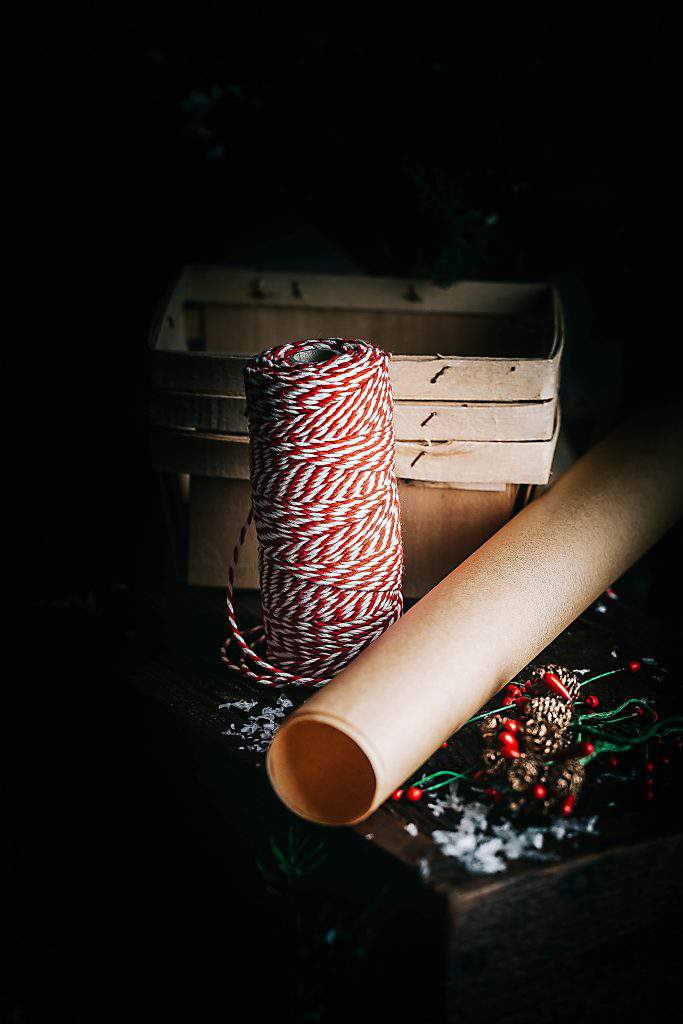 As you can see, it only takes a handful of simple supplies to turn this homemade bread into homemade holiday bread for gifting.
Brown parchment paper, red and white striped baker's twine , a few pine cones, holly berries and a twig of artificial greenery make all the difference.
Add some more cute factor with small loaf-size berry crates which you can find online.
Slide the bread-filled crate into a clear plastic bag, twist tie it and then tie a pretty ribbon around the bag.
Add a tag (a handcrafted one would be nice and you can see how to make one HERE).
Then, gift to the friends, family and other banana bread lovers in your life.
Oh, one more thing, this homemade banana bread also makes for a delicious hostess gift.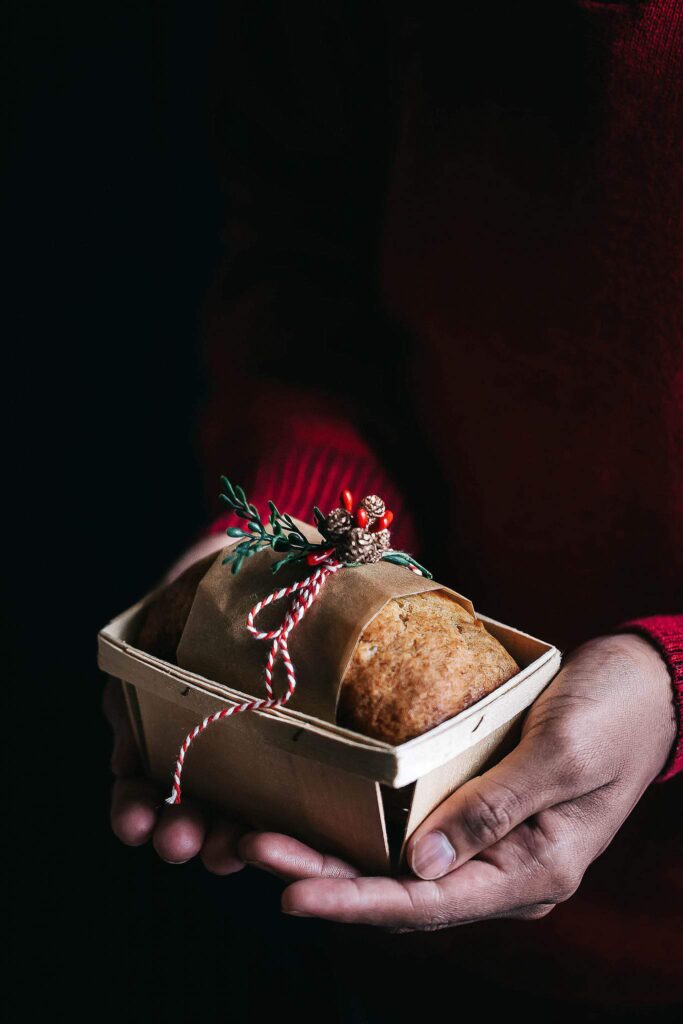 I've gotta say, it's also pretty great having a trusty blog assistant in the house.
When I decided to snap these pictures, I asked Jordy to grab a red sweater and help me out as a hand model.
He was right there to help in a flash, cooperative and good-natured as ever.
What am I going to do when he eventually goes away to college?
Happy baking and happy holidays!
Thanks for popping by.
See you back here next time. ♥