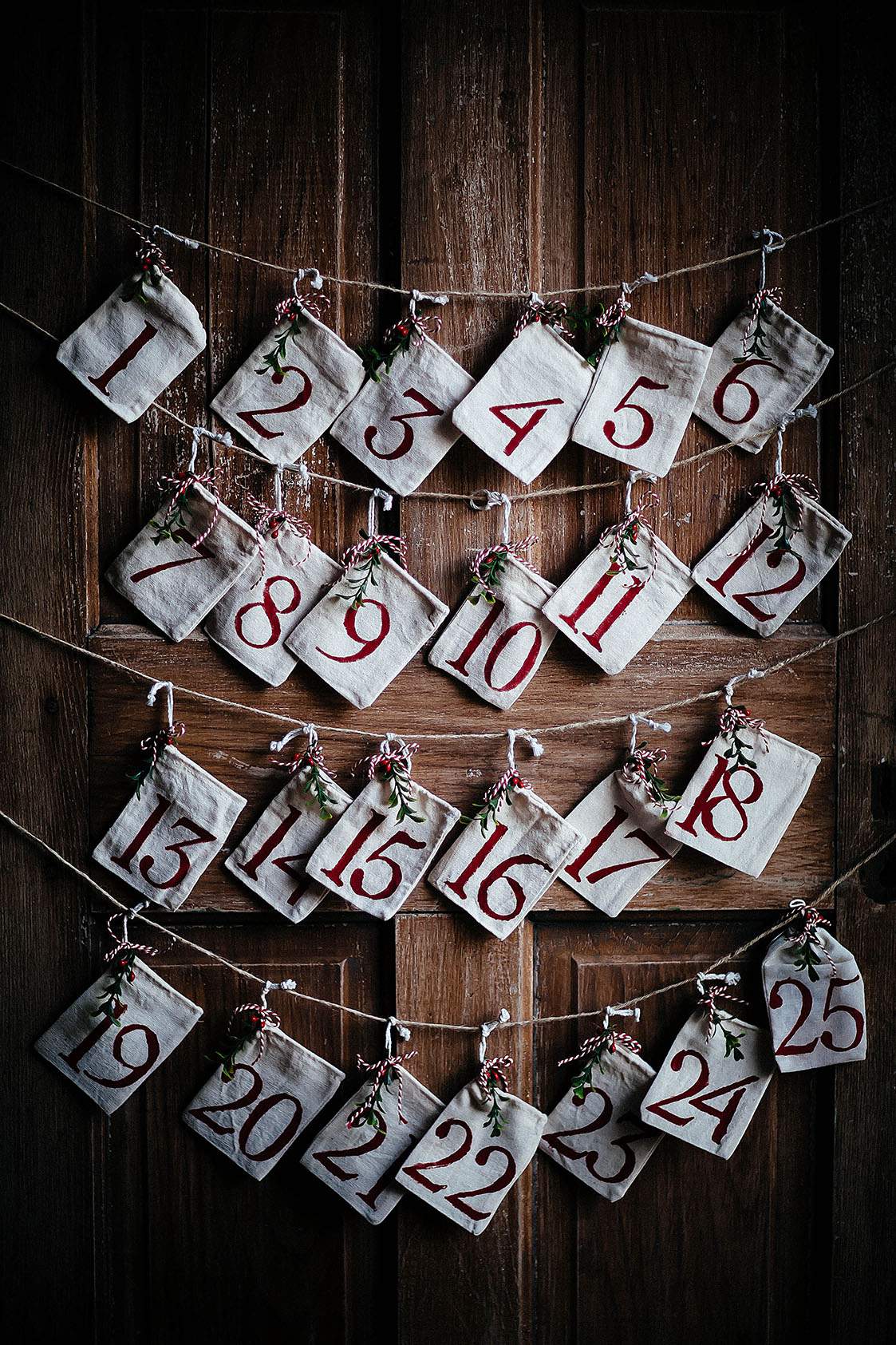 As of today, we are officially 28 days away from Christmas.
I know, that's crazy, right?
Every year it seems Christmas gets here faster and faster.
I'm sure that's because every year, we're even busier than the year before.
Well, since we're on the subject of counting down… why not do it with these simple advent calendar bags?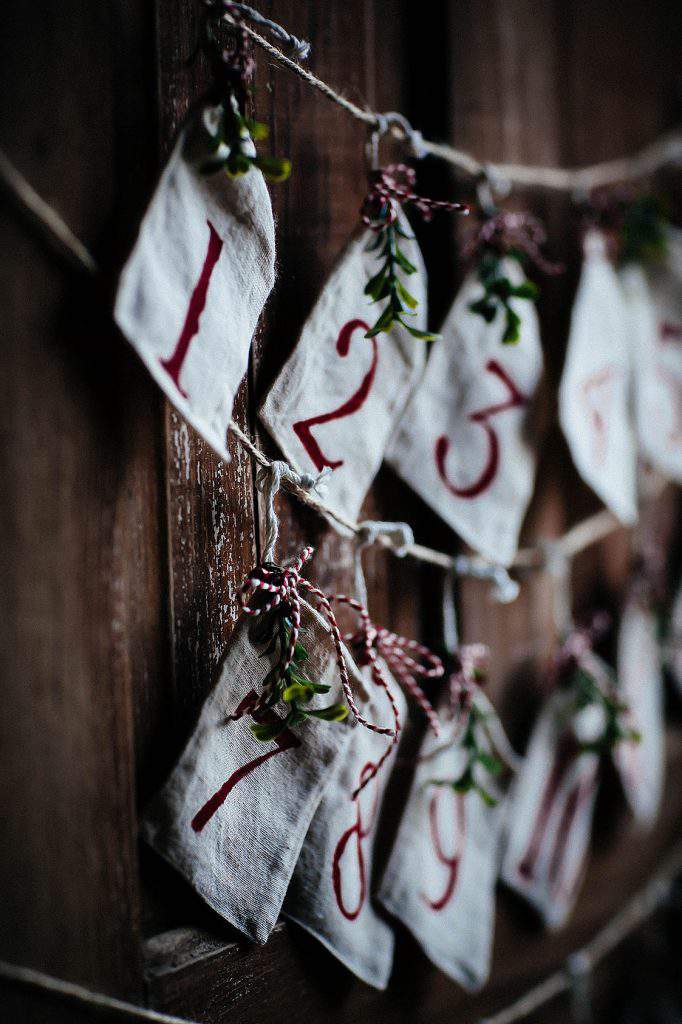 When I was growing up, my siblings and I regularly received advent calendars to help mark the time until Christmas.
I can still remember the little paper doors that had to be gently peeled open to reveal something new each day of the month.
Now, I confess, we did cheat most of the time and open the doors in advance before we were supposed to.
These days the advent calendar comes in many forms and this is just one simple example of how you can make the tradition your own.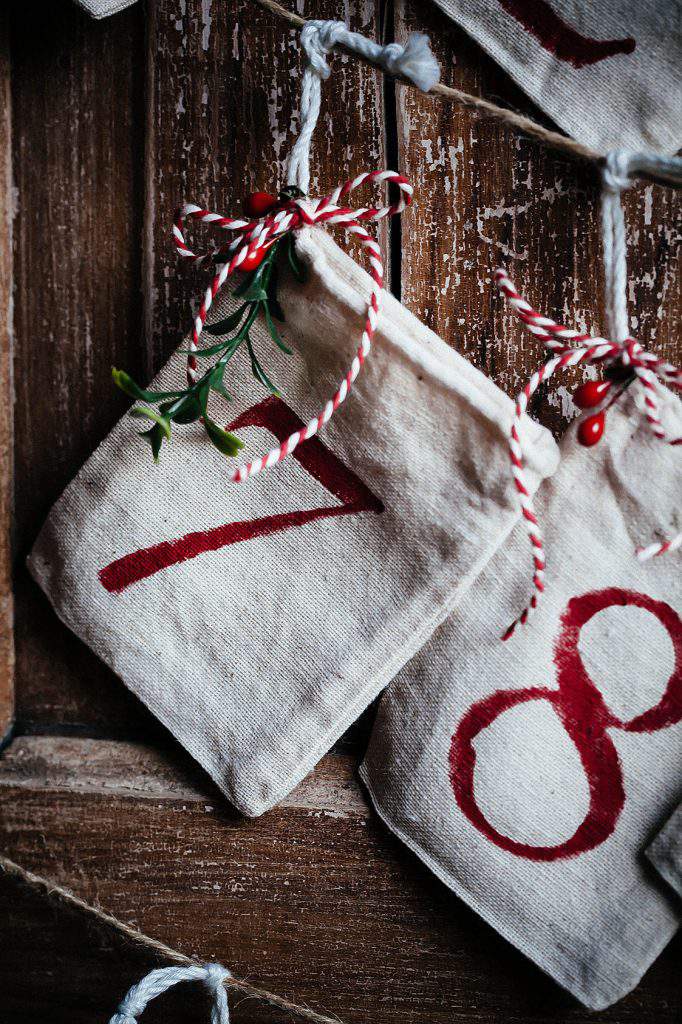 I promise this is one of the easiest holiday projects I've ever featured.
I feel like it almost took me longer to photograph these than it took to actually make them.
If you have about three hours, you can whip up this adorable set of goodie bags.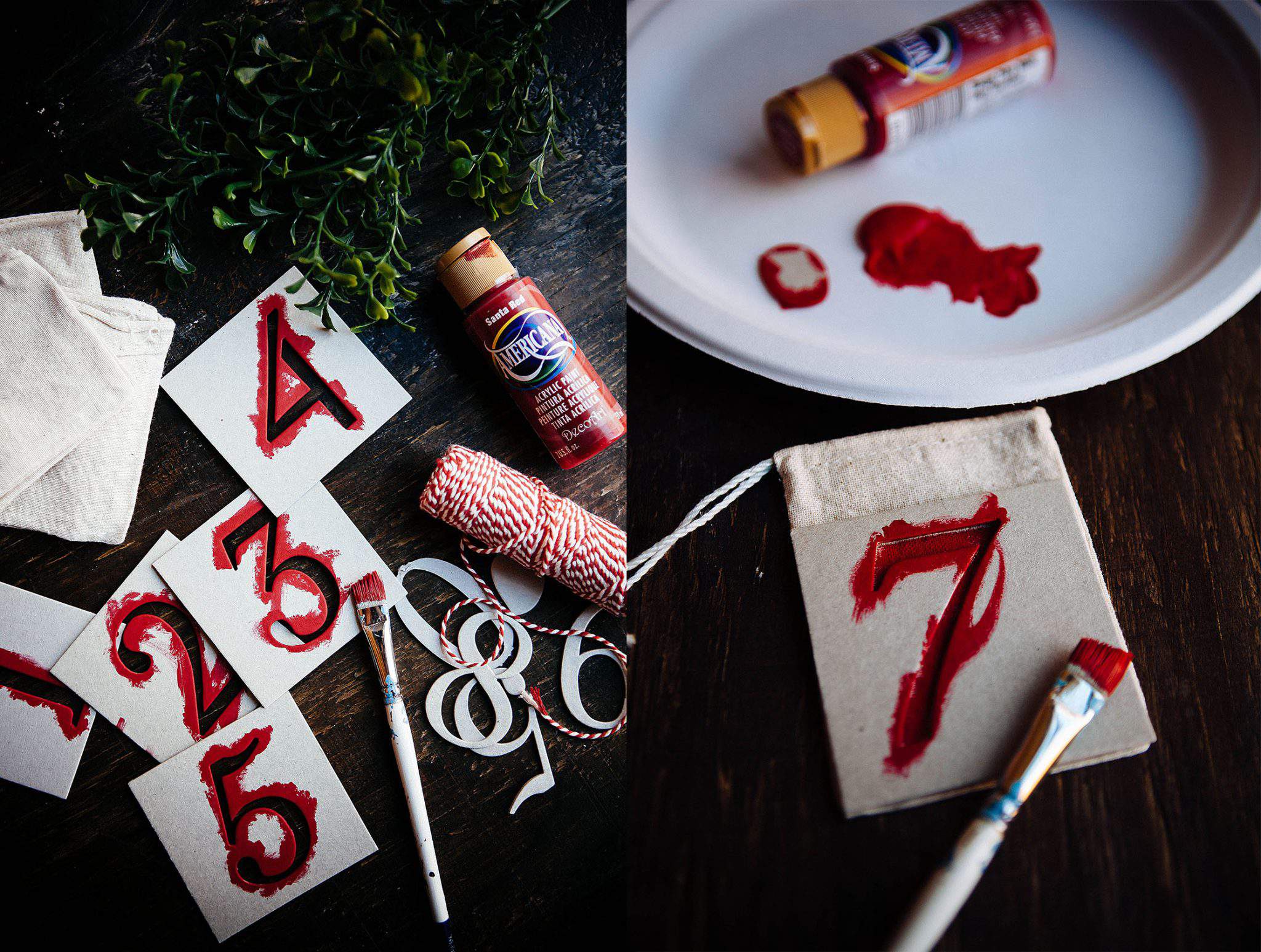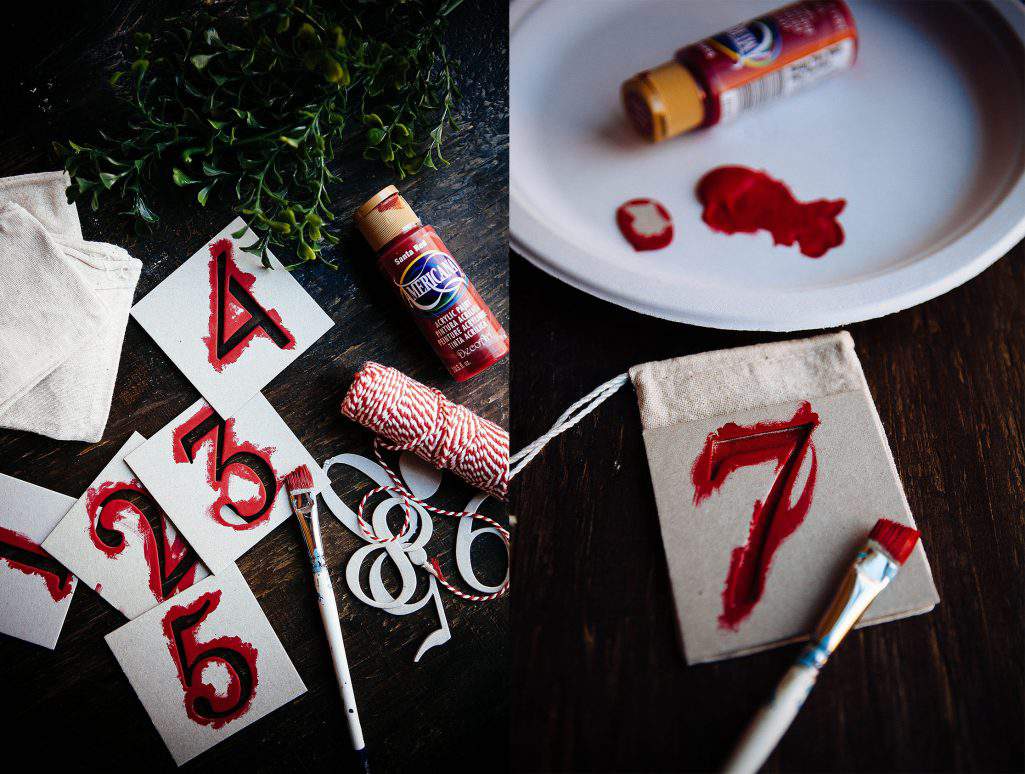 You'll need some number stencils, red paint and little cotton, drawstring baggies.
I found these small bags at Michael's in the bridal aisle.
All you have to do is place the stencil over the bag and paint the number.
Carefully lift the stencil and set aside for the number to dry.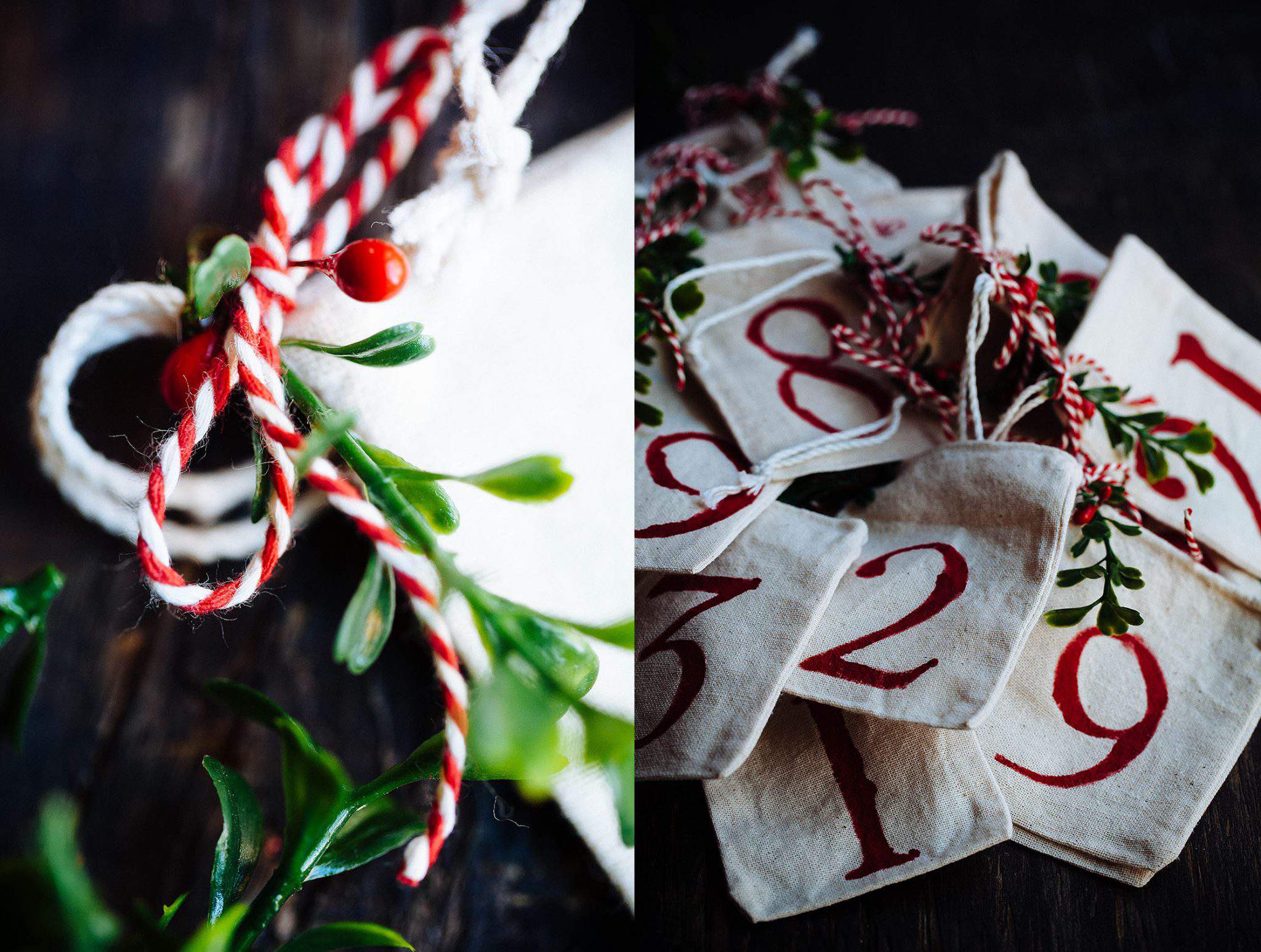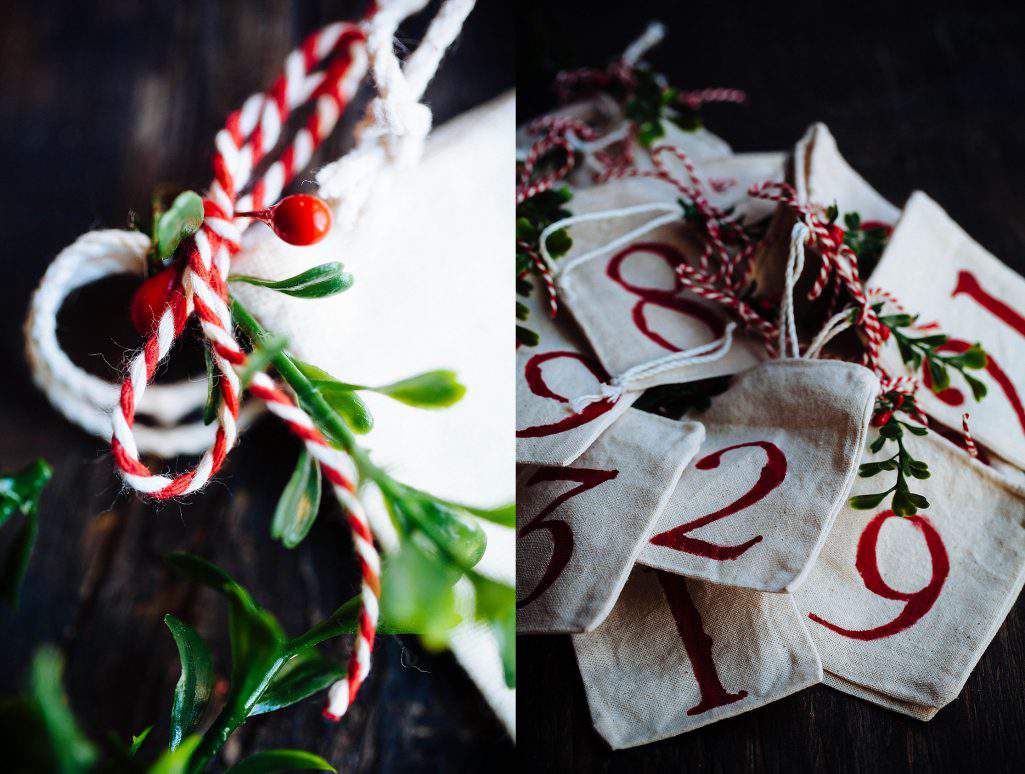 Decorate the bags with whatever you have on hand.
I had this plastic greenery sitting on a top shelf and I just snipped off a few twigs from it to use on each baggie.
If you don't have some red and white striped baker's twine in your stash, you should get some.
You'll never run out of uses for it, especially this time of year.
It's perfect for these advent calendar bags too.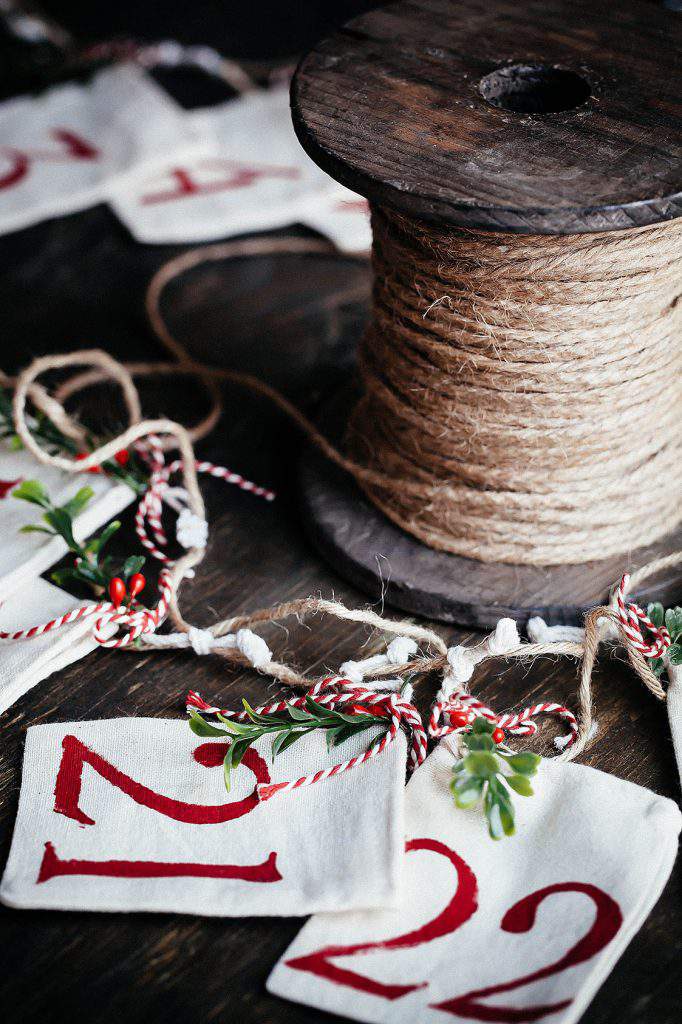 I think the red numbers pop beautifully off the crisp, cream-colored bags.
After you finish embellishing all the bags, just tie them onto a long string of jute.
Don't tie the bags to the line to tightly.
That way you can slide them easily so they can be spaced evenly apart.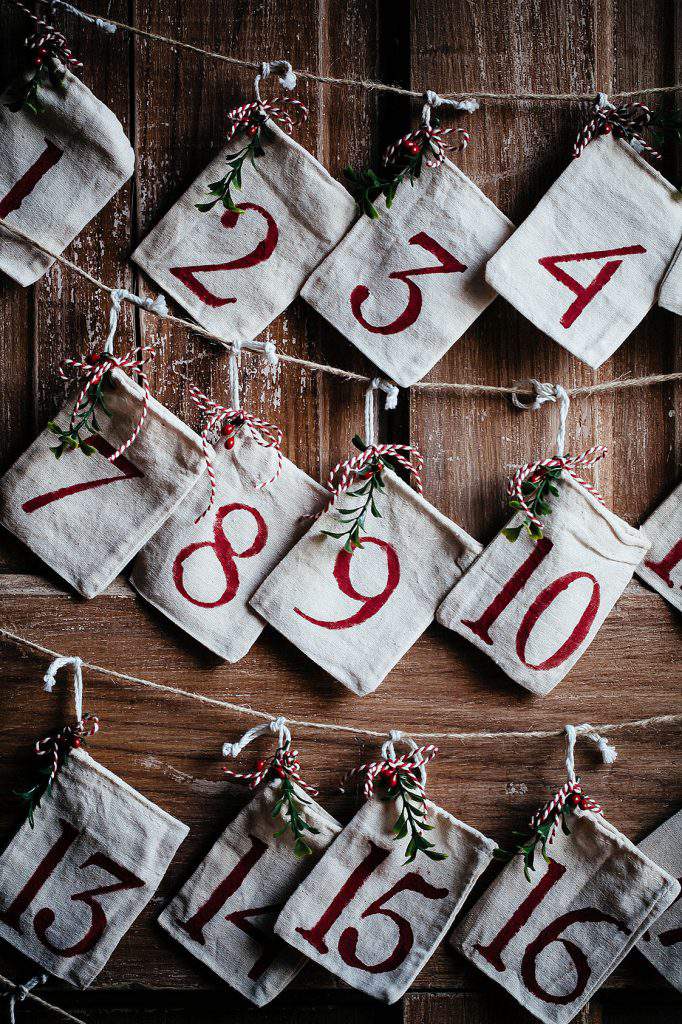 Get creative and switch up the treats inside each bag for the countdown.
Chocolate kisses in one, fireball candies in another… even gift cards would fit nice and snugly inside these little cotton bags.
Mix it up with a secret grand goodie inside the last bag on the 25th.
By the way, if you don't have an open wall or door to hang these on… consider draping them around your Christmas tree.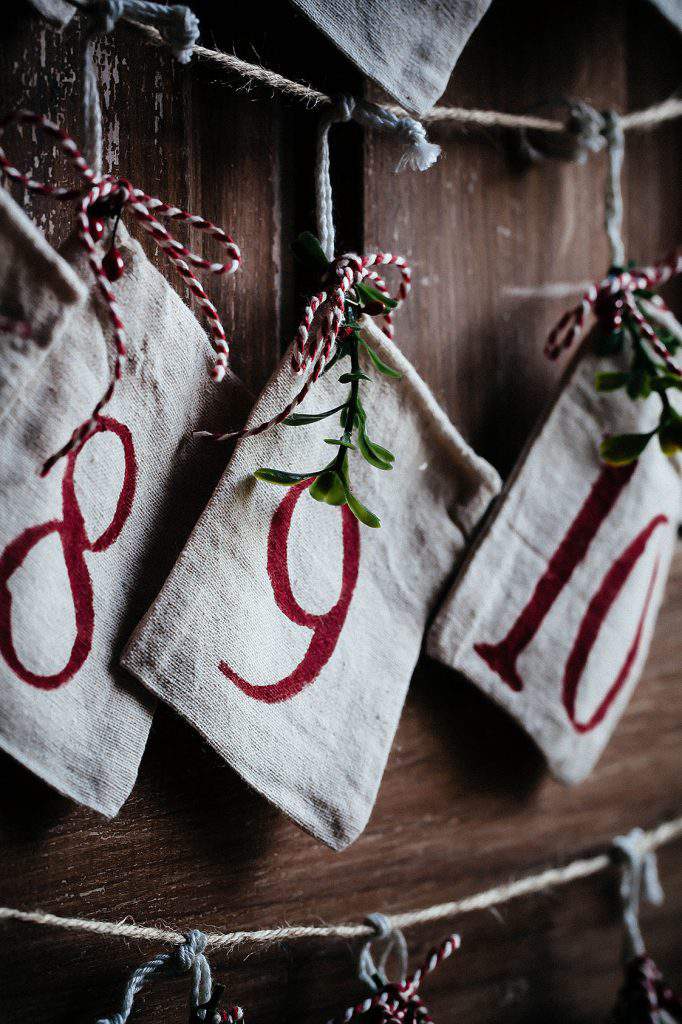 The countdown to Christmas is definitely on.
I hope my kids enjoy these advent calendar bags as much as I enjoyed the paper advent versions when I was a youngster.
Now, if only I can keep them peeking ahead.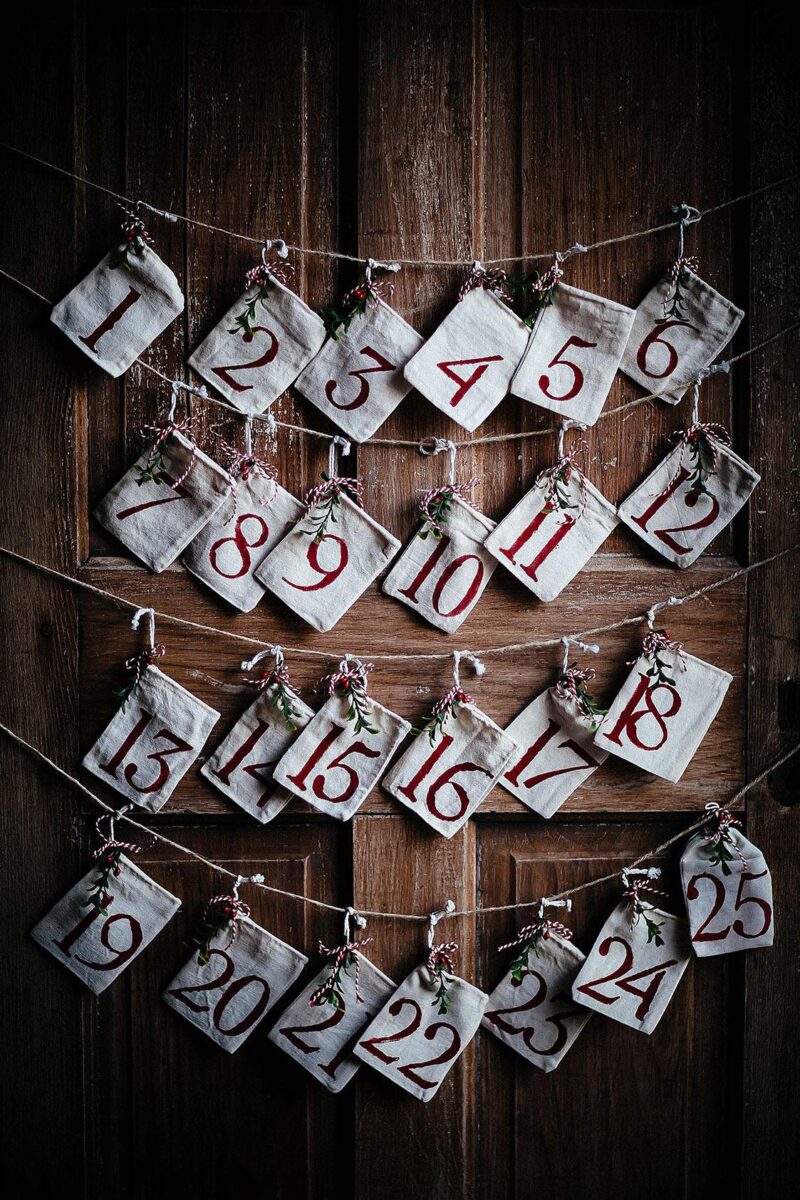 Thanks for stopping by.
See  you back here next time. ♥
I'm linking this Advent Calendar Bag project to the following: