As I write this we are four days away from Thanksgiving. I still can't believe it.
We're not planning anything large with tons of visiting family this year and to be honest… I'm a bit relieved.
It's been a super busy year (hasn't it been for everyone?) and it will be really nice to just allow this Thanksgiving to ring in and out quietly and without fanfare for a change.
Simplicity is the spirit of this post which features a simple Autumn tablescape.
I'm also sharing a few of the things I'm most Thankful for this year.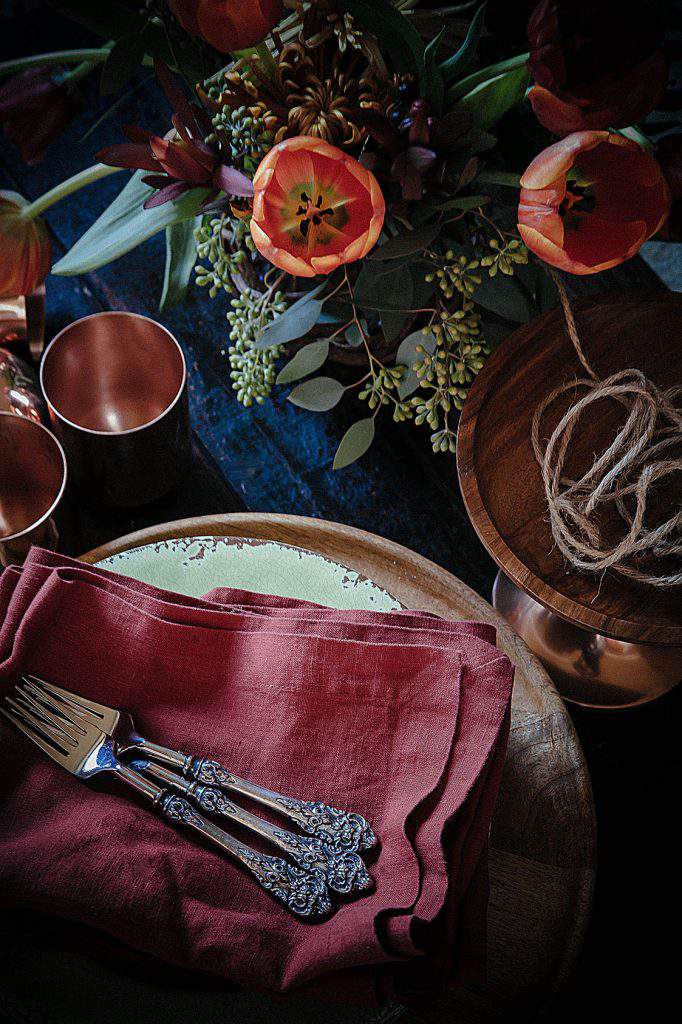 You could call this a lazy man's tablescape because it took me all of about 10 minutes to pull it together.
Like I said, I'm taking it easy this year.
And if you're in the same mood, just grab what you have on hand and layer it.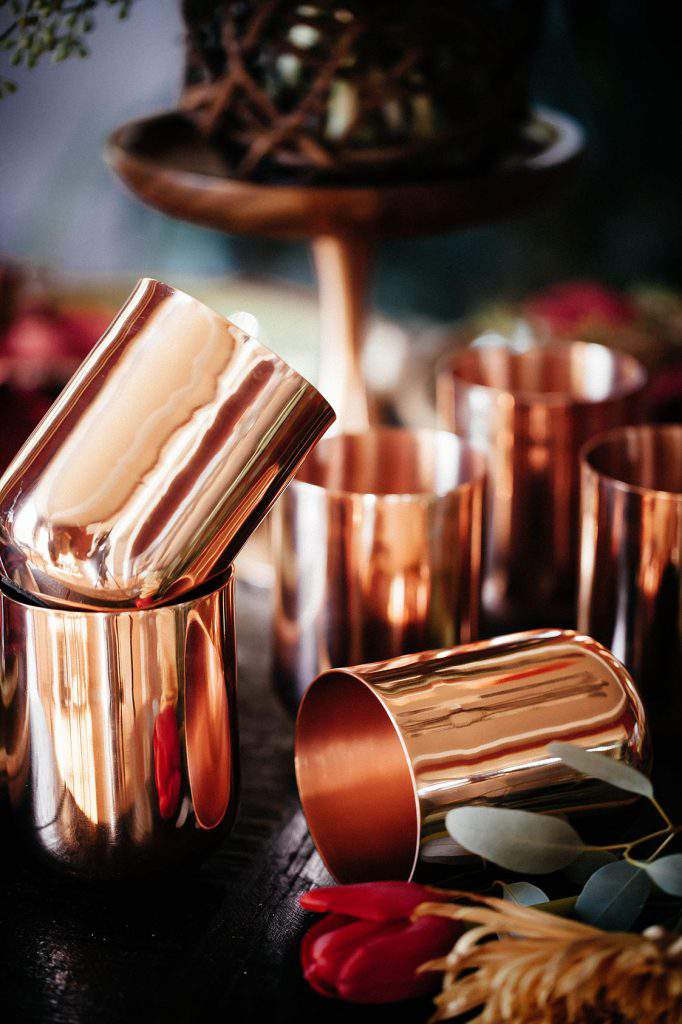 Anyone else out there in love with copper?
One day, I'm going to treat myself to one of those stunning copper pot collections that are all over magazines (and Instagram) lately.
You can use copper anytime but it really coordinates with the colors in this simple Autumn tablescape with so much orange, reds browns and wood.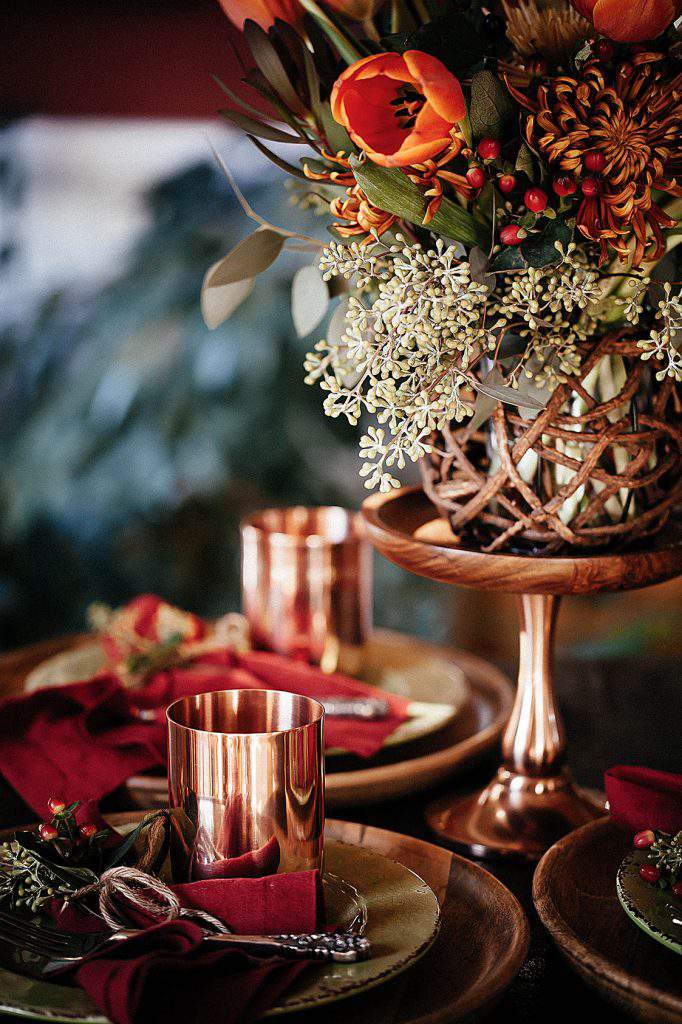 Our jellied cranberry sauce is going to look great with this color scheme.
If you're a canned cranberry sauce kind of person, do you serve it in the jellied roll as-is from the can… or do you dice it up.
It's an age old question and quite possibly the source of  occasional Thanksgiving debate.
I grew up seeing it served as a jellied roll and watching family members slice their servings.
Nowadays, I always chop up my cranberry sauce and spoon the servings.
Of course, you can't go wrong either way.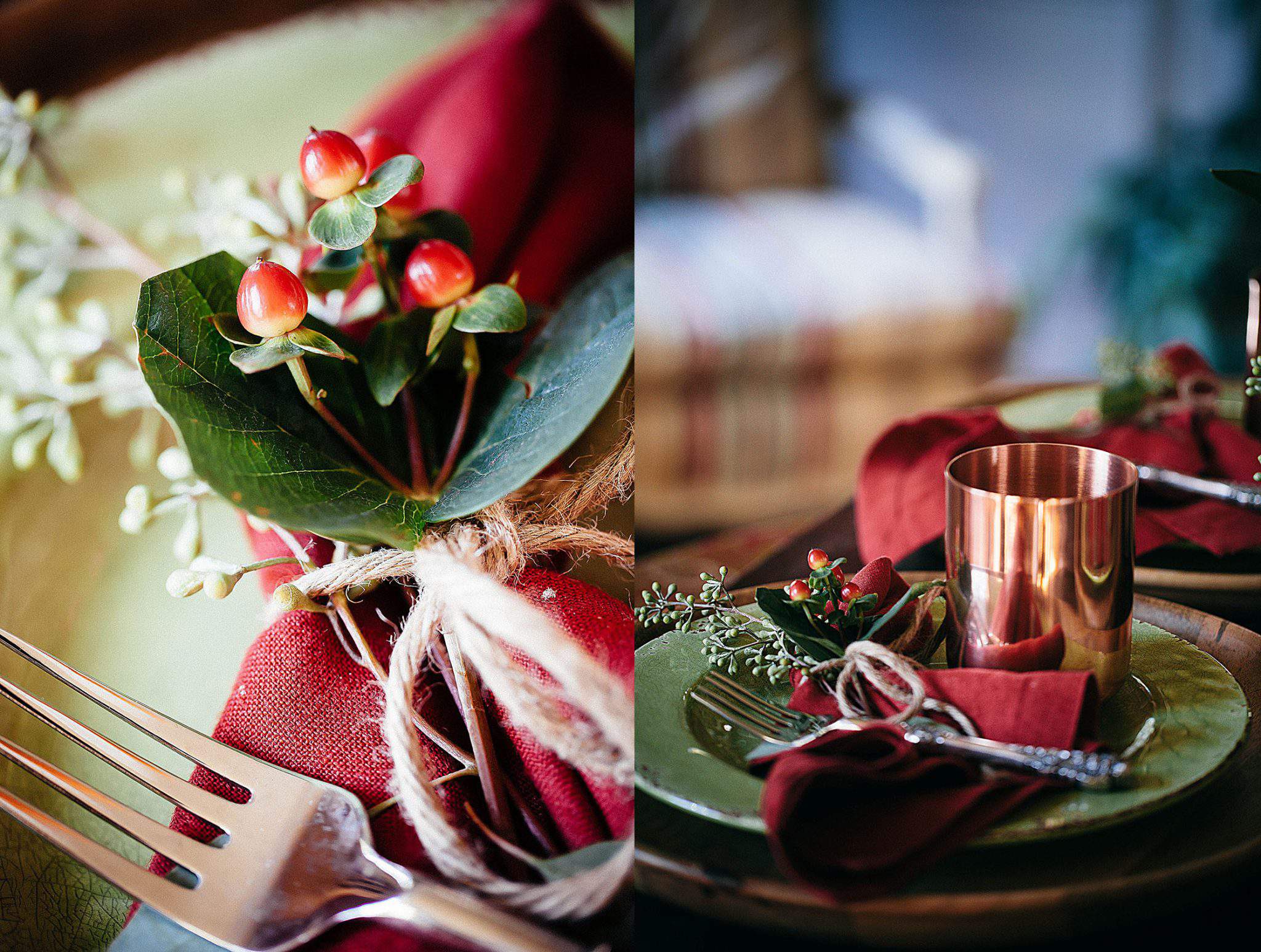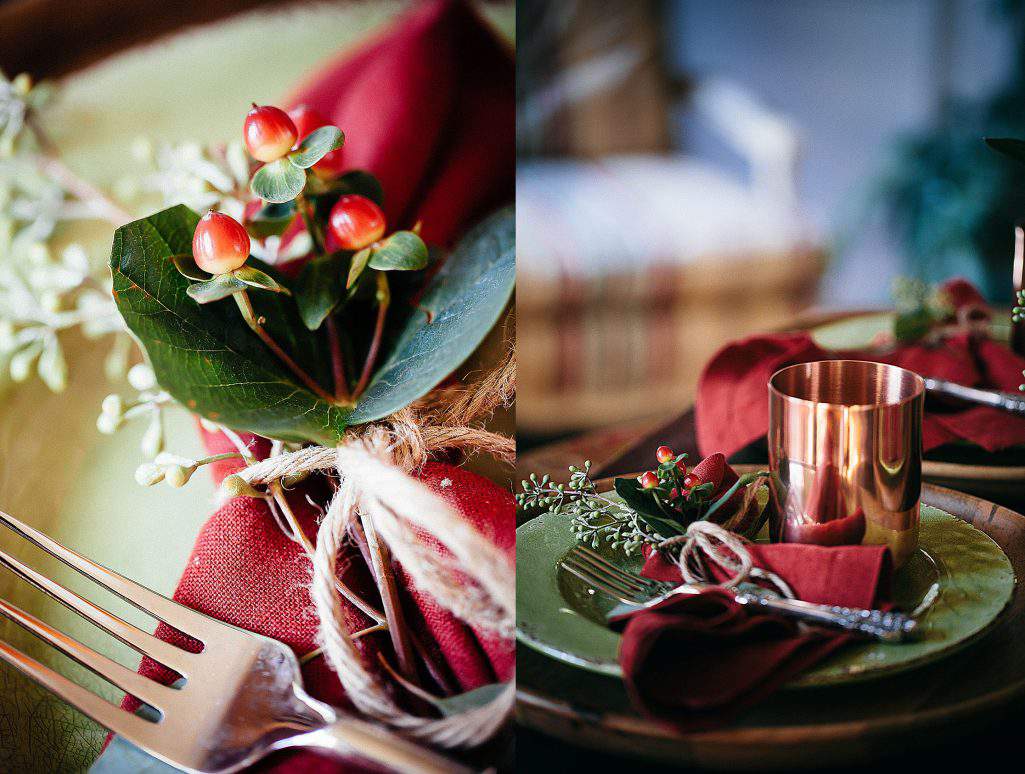 Napkin decor has never been more simple than when you tie a strand of jute around the linen instead of using a traditional ring.
Snip a few colorful pieces from your floral display and slide them down behind the jute.
This is not only simple but it also ties in perfectly with the flower centerpiece too.
Nothing complicated this year for sure.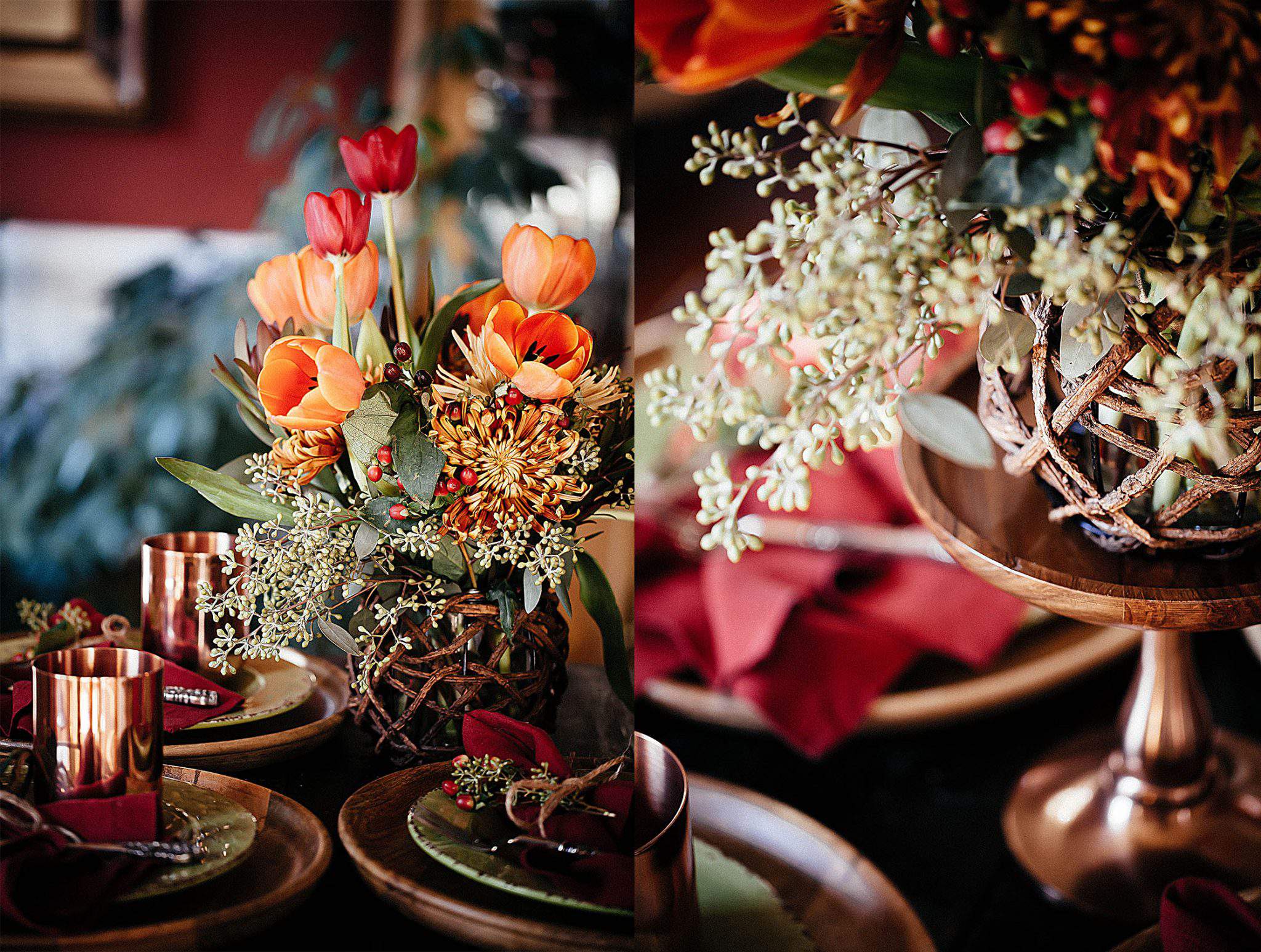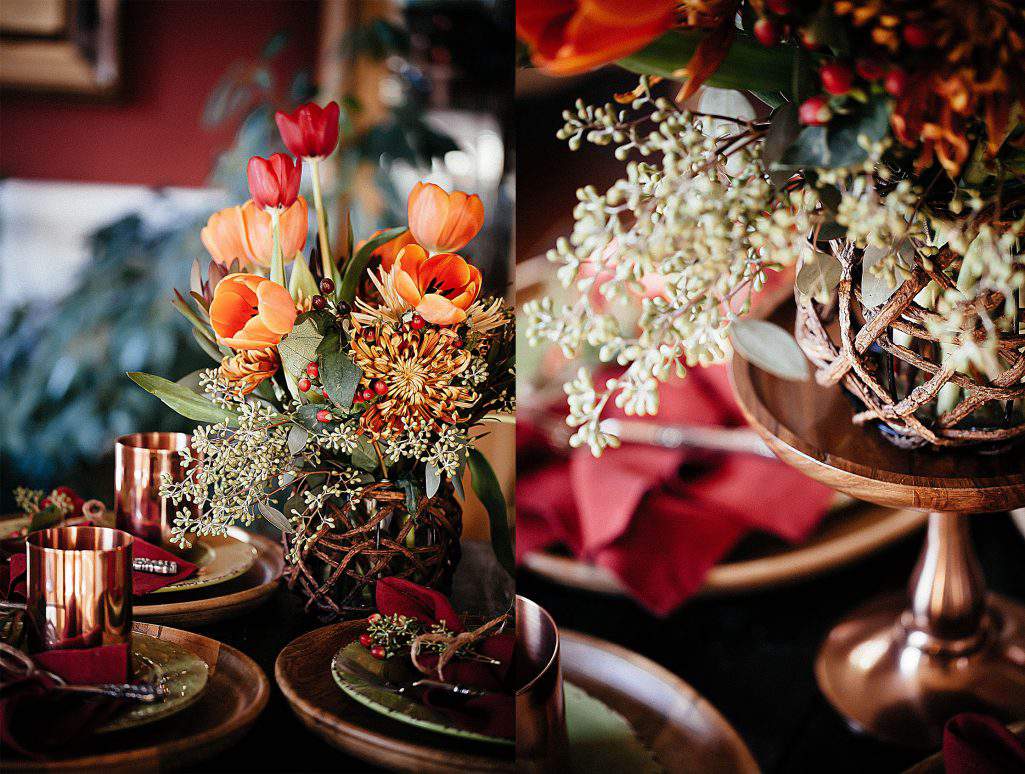 I'm throwing in these two pictures so you can get a closer look at the difference between having a floral centerpiece on the table and presenting it in an elevated fashion.
I used a favorite cake stand to lift the florals so they towered over the table setting.
Of course, this copper stand gives me another chance to add that element to the tablescape.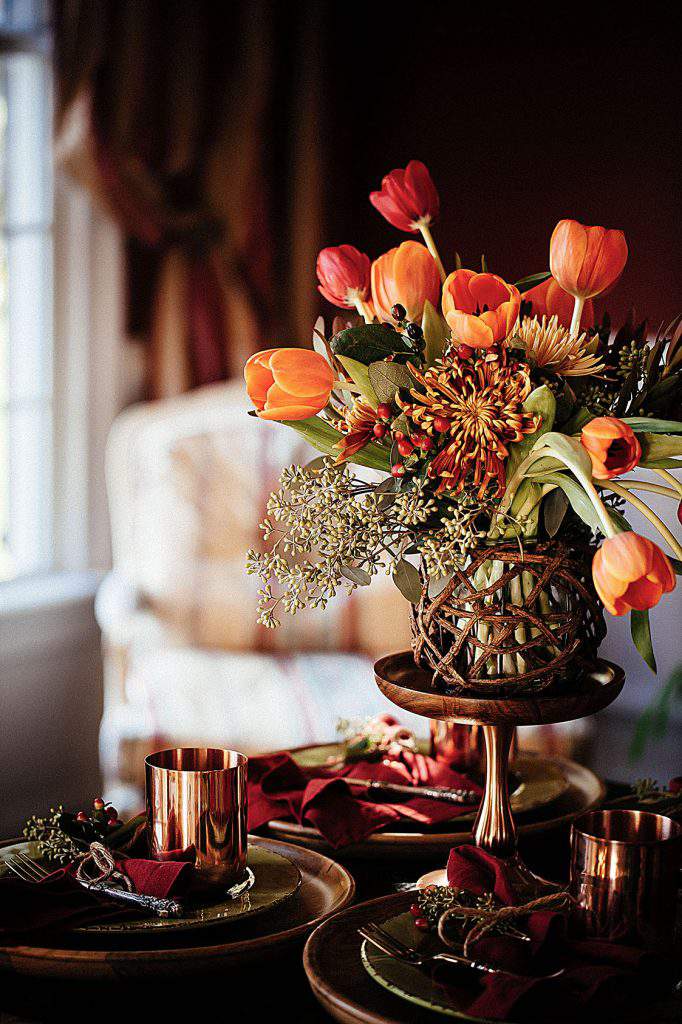 Since this is a pre-Thanksgiving post, I think I'd be remiss if I didn't share what I'm thankful for this year.
The list of things is far too long to include here so, I'll share the first few things that came to mind.
I'm thankful for the good health, happiness and love of my family.
I'm thankful that I can count my twin sister and my mom as two of my best friends.
I'm thankful we're finally done with the college application process for my daughter. Now we wait.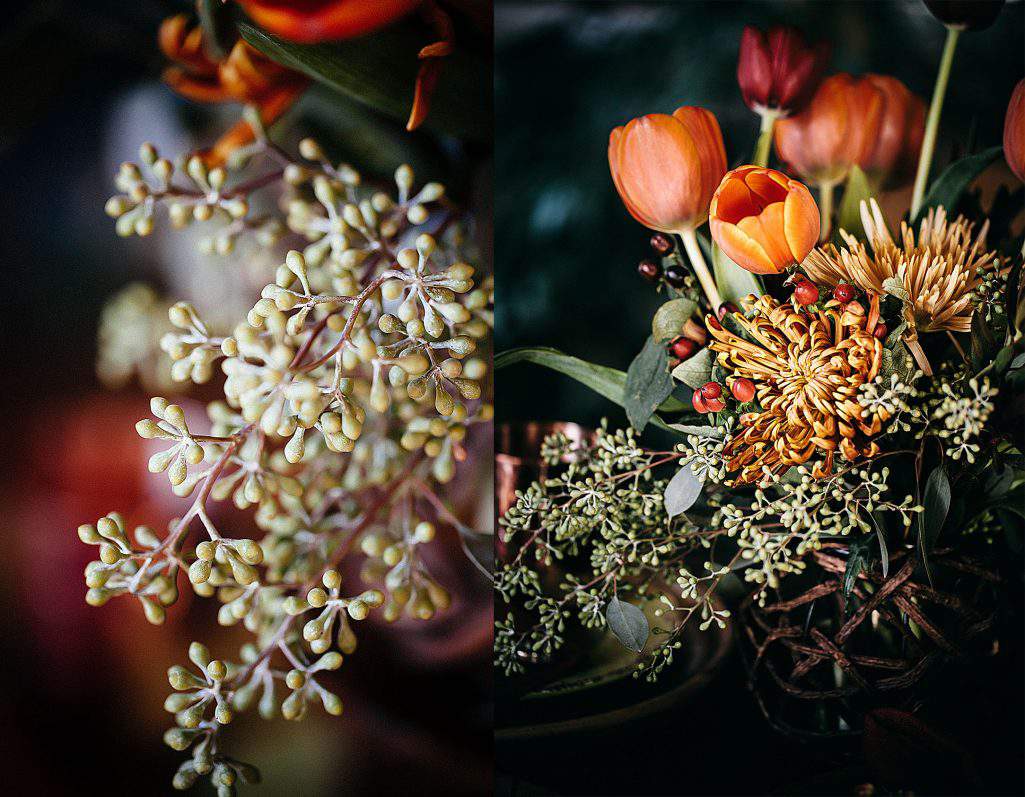 I'm also very thankful to you… my readers, who continue to support and encourage my creative efforts.
It's a gift that you keep on giving and not just during the holiday season. I truly appreciate that.
I'm thrilled to know that so many of you enjoy my projects, recipes and photography and that you're inspired by many of the things I share.
What I do around here all year makes me happy and I'm glad to know it makes you happy too.
And for that and more… I'm very thankful.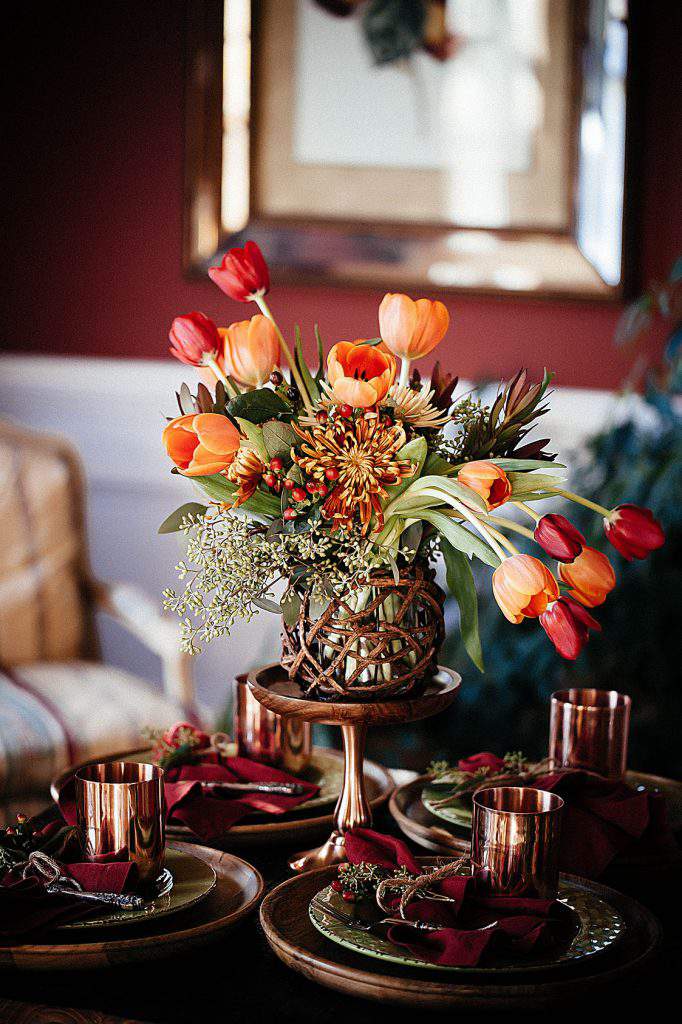 Thanks for stopping by.
See  you back here next time. ♥
 The floral arrangement was gifted to me with no obligation or agreement that I use it in any way, if at all. My use of it in this post was entirely voluntary and I'm glad I did, because I love the vibrant colors.