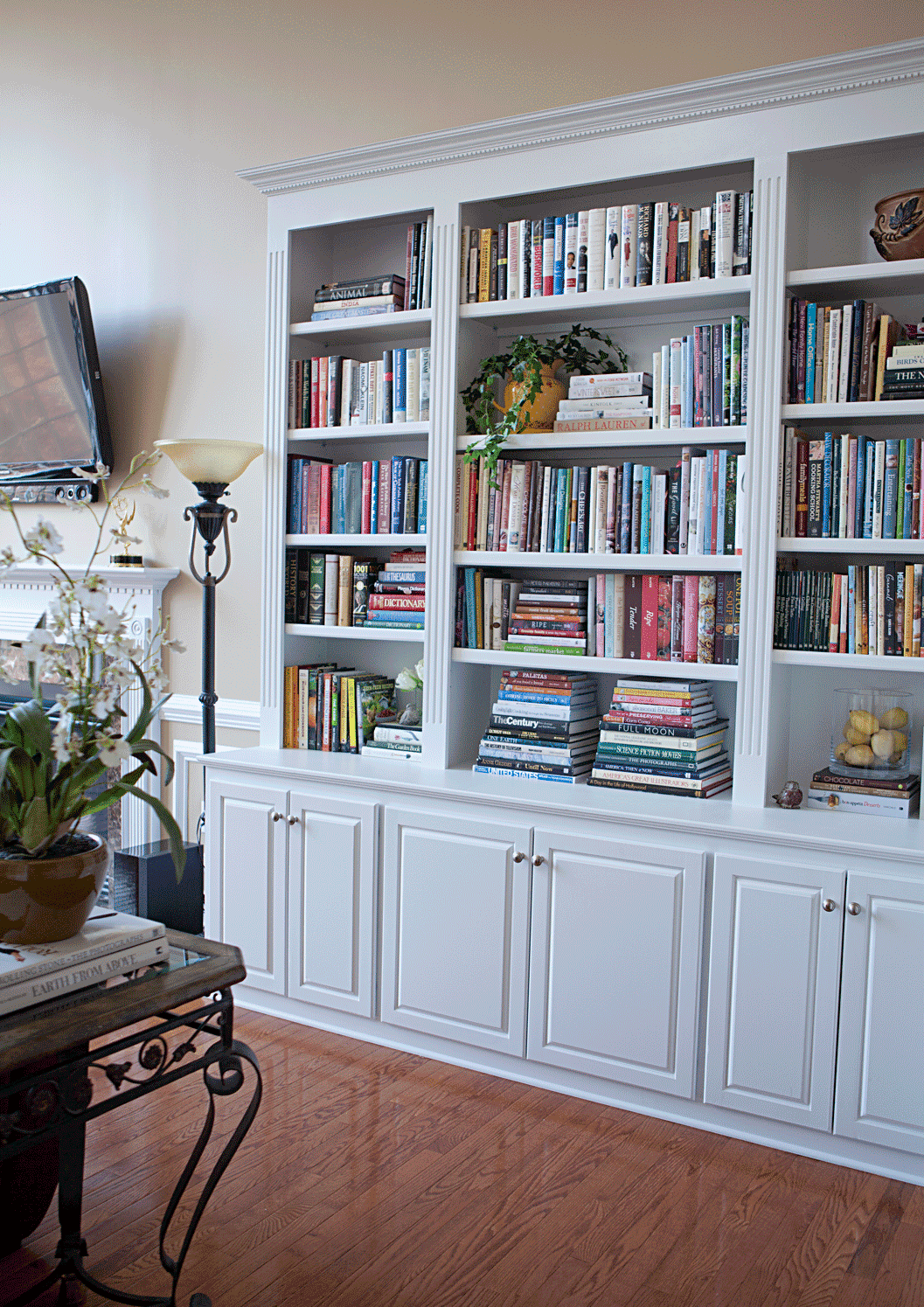 I love organization but getting there and staying there can be tough.
Take my family room bookcase which is a great example of good organization.
Well, appearances can be deceiving.
The shelves look wonderful but what's under the shelves is typically a nightmare.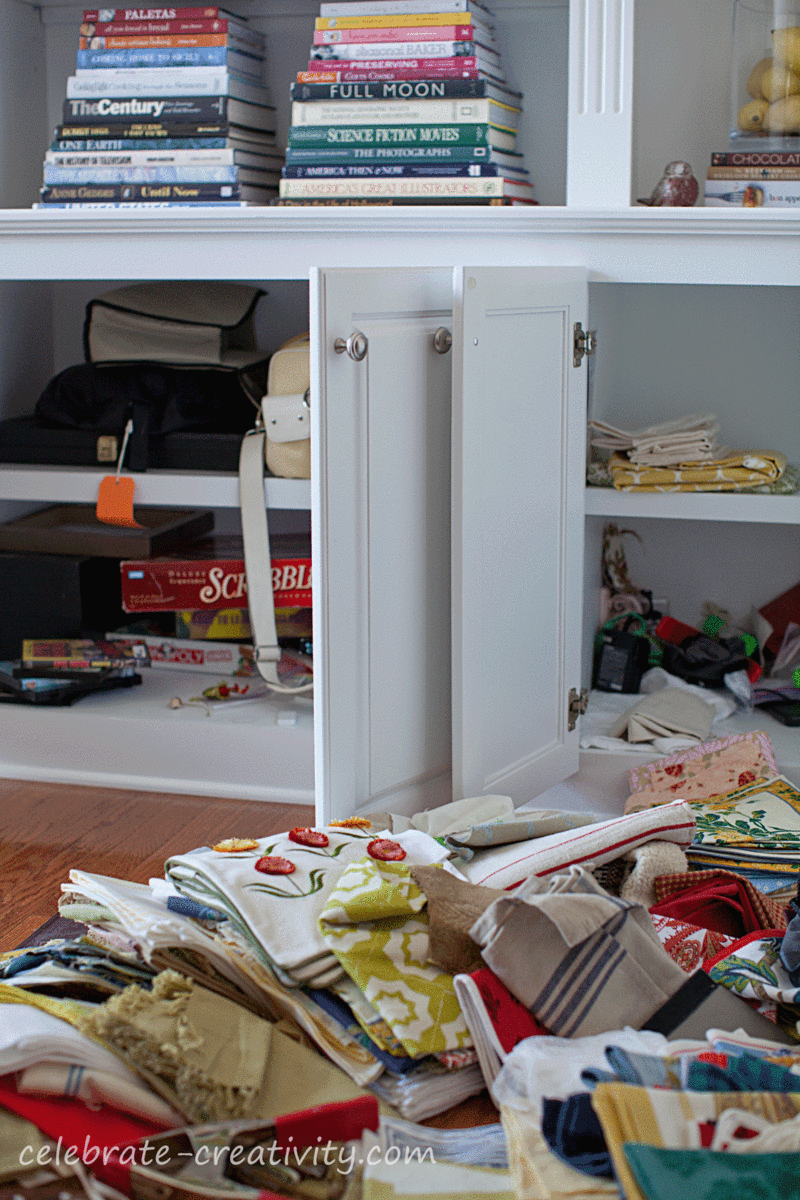 OK, board games, an electric screwdriver with bits, toys, picture frames, empty DVD boxes, one pair of mittens, one sock (not a pair but one) and a long-missing flip flop, you name it… it's all here.
This also happens to be where I keep (well, more accurately, stuff) linens.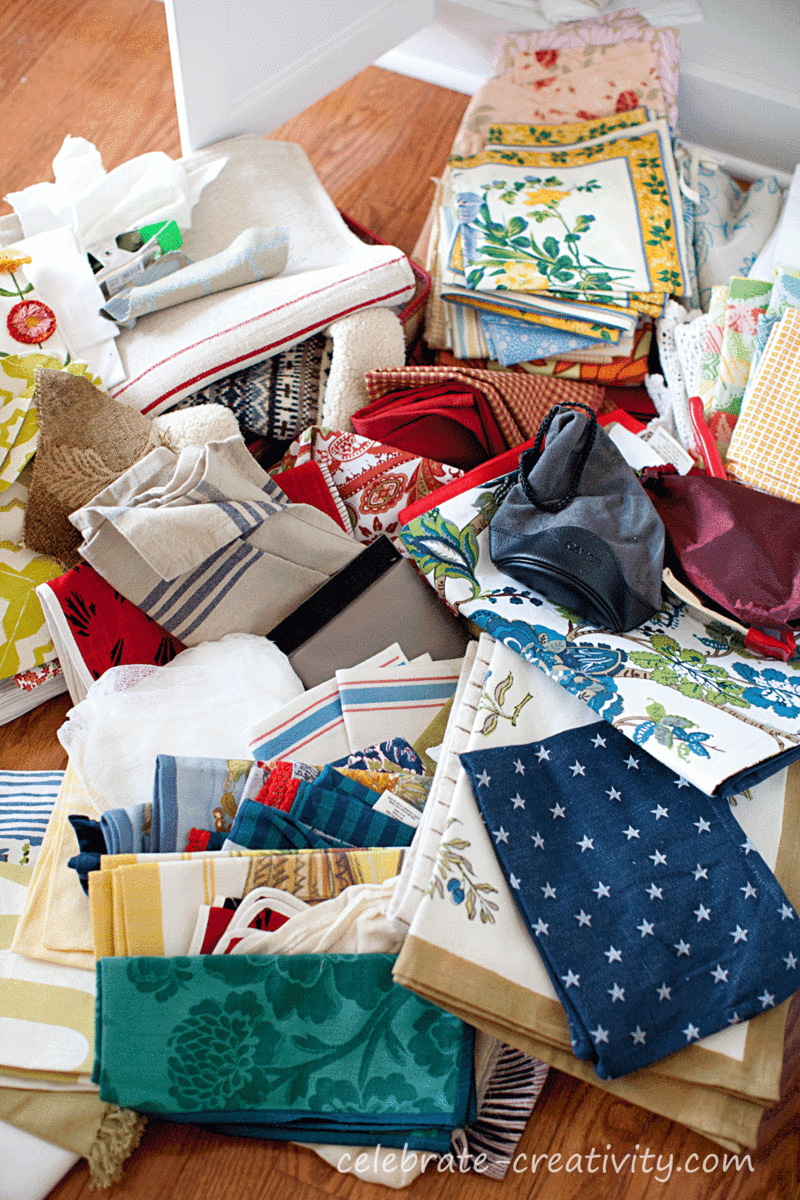 There is a point where clutter and lack of organization can really get the best of you.
A few weeks ago, I was searching for a particular embroidered napkin and a couple of cotton napkins with crocheted edges but I couldn't find them anywhere.
Time to pull things together.
Goodbye toys, board games and empty boxes… you'll have to find somewhere else to take root.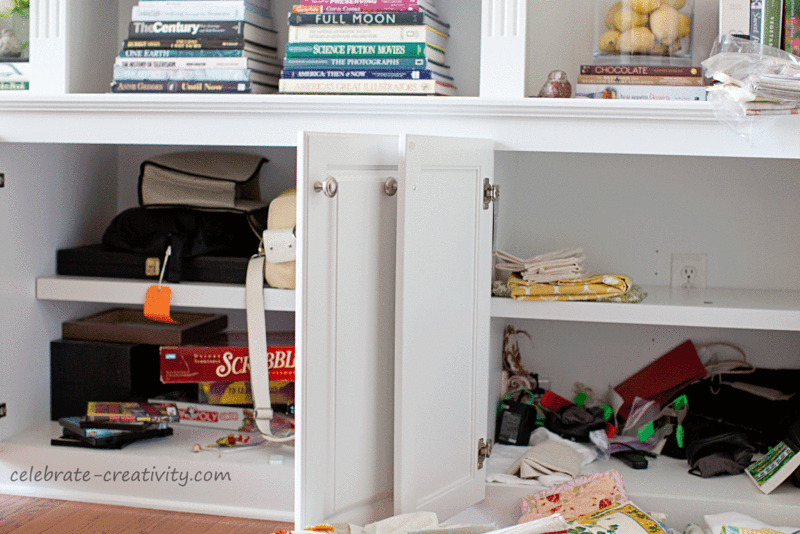 Regular readers of this blog may recall how much I love pretty linens they really come in handy for my food styling and photography efforts.
I also have a quirky streak so I can't resist the ocassional quirky find.
How cute is this sectioned-meat tea towel?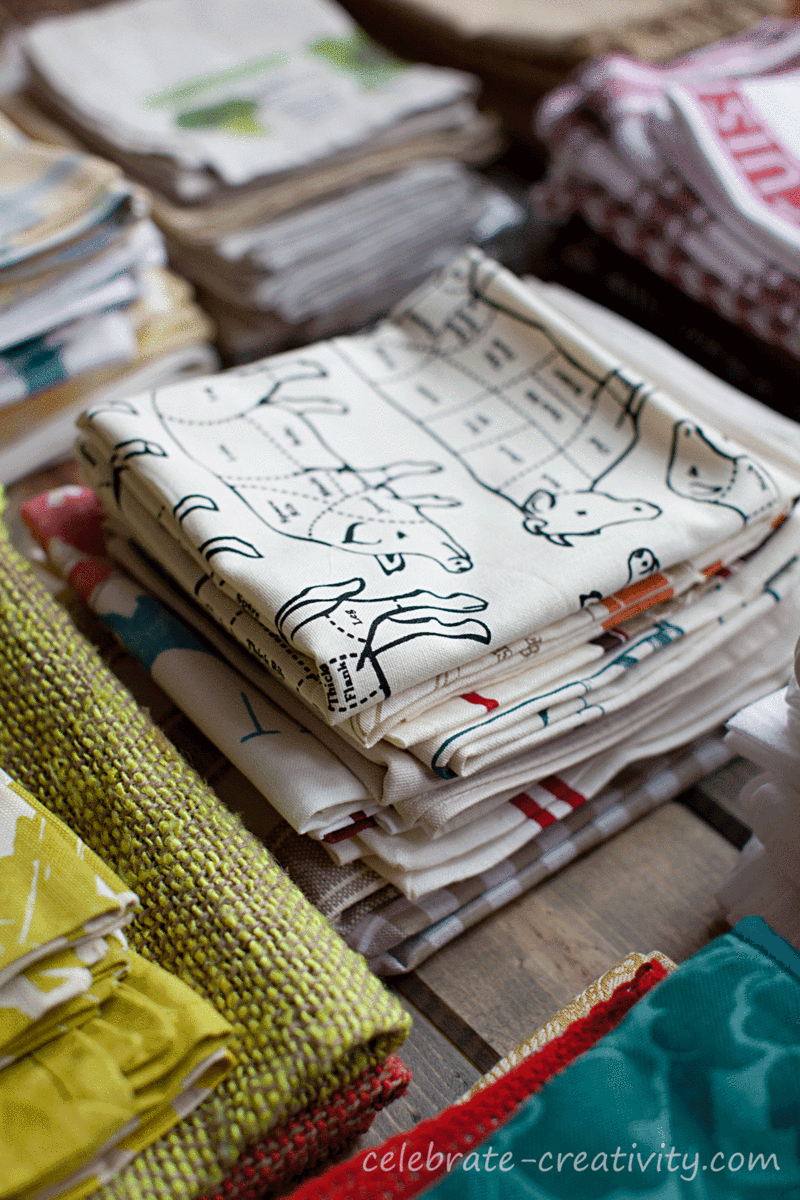 Beautiful and vibrant linens are a great way to incorporate color and texture when photographing projects and various foods.
A while back, I devoted an entire blog post to using linens and napkins as photo props and you can revisit that segment here.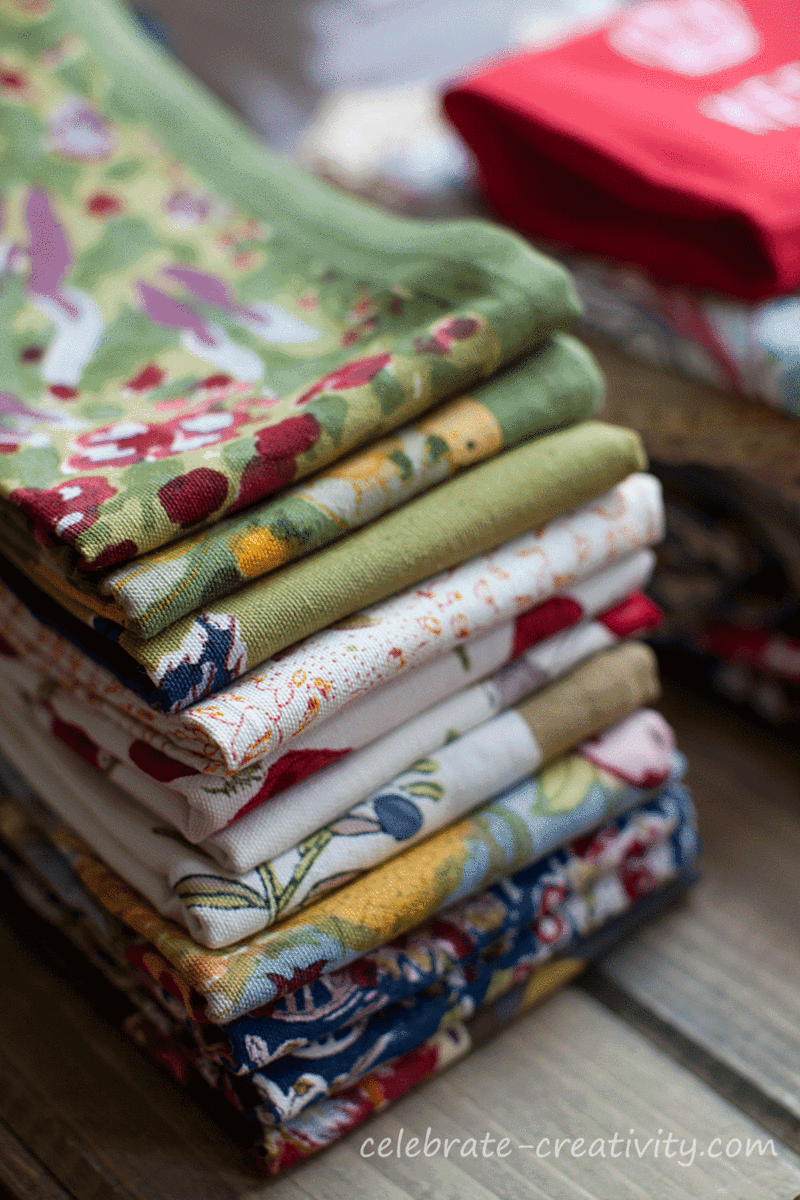 I've been collecting linens for more than 20 years which explains the stash.
Fresh, crisp whites and flour sack style towels are a must in any linen/prop stash.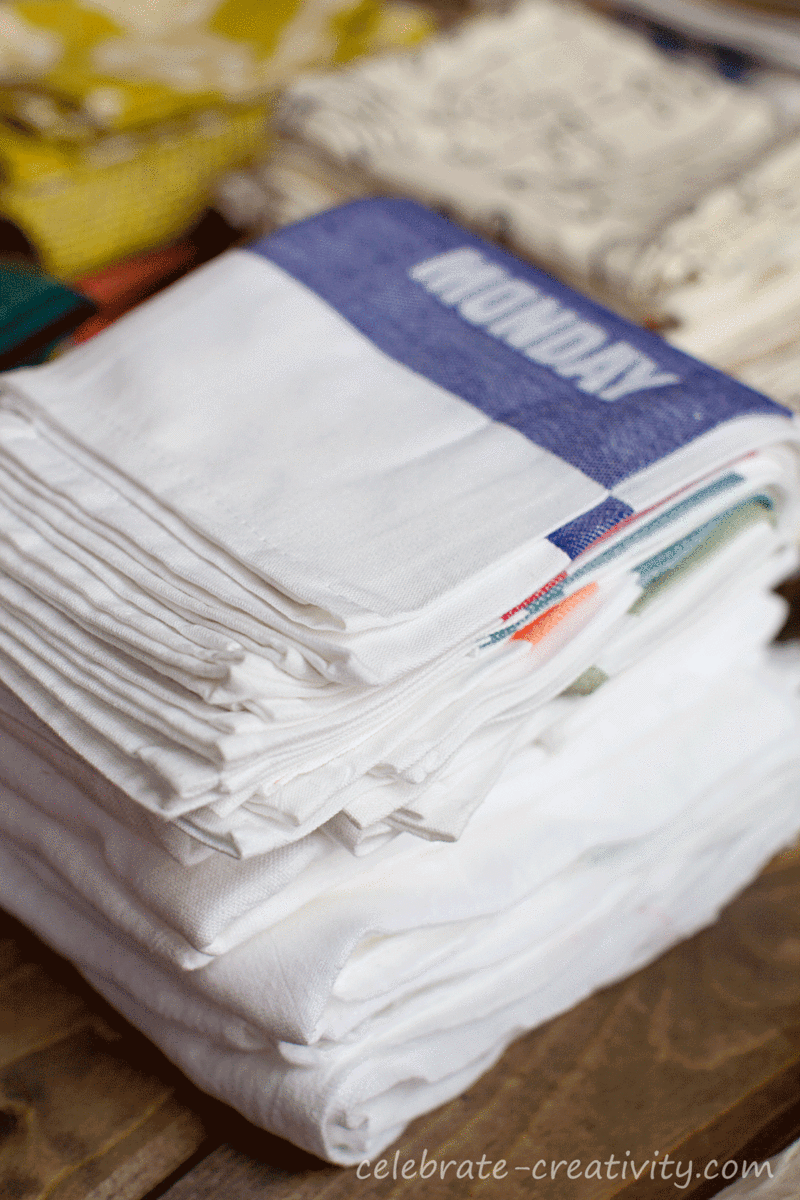 I organized everything by color, style and texture.
This is already looking a whole lot better.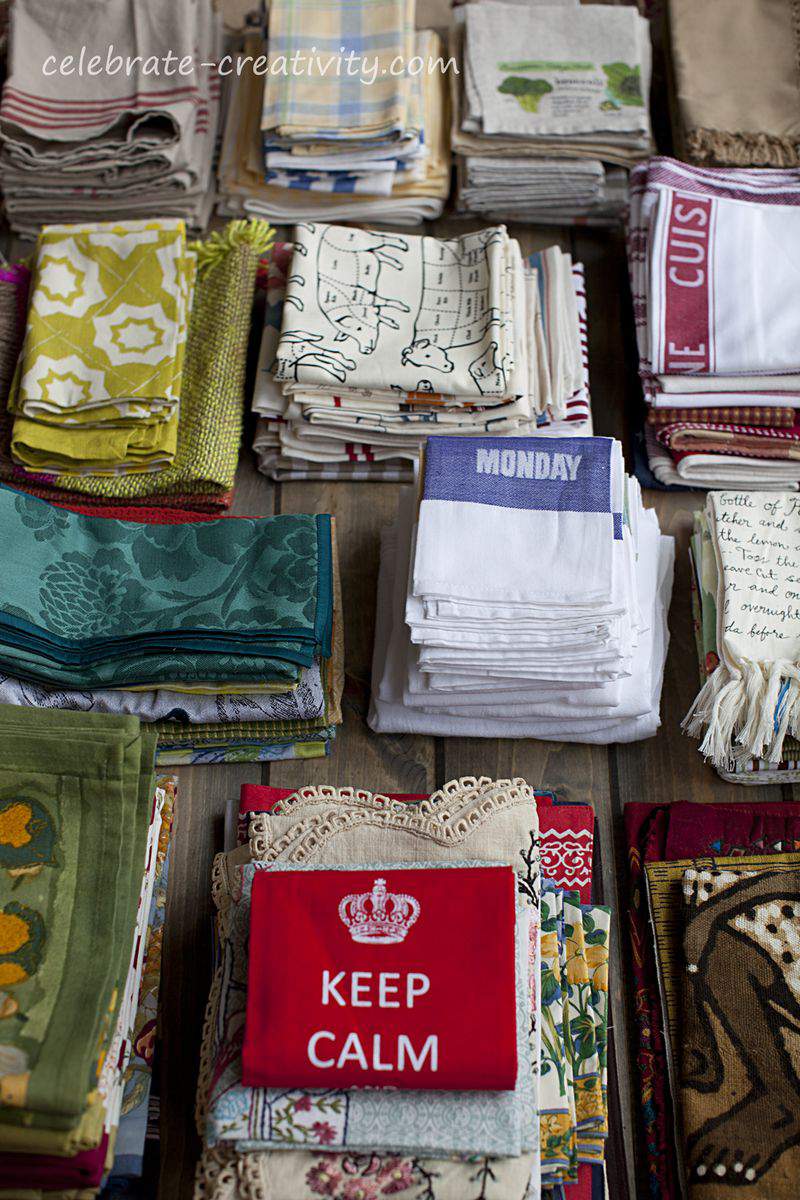 Now this linen features an appropriate mantra.
Oh, remember the missing embroidered napkin and cotton set with pretty crocheted edge I mentioned earlier?
Found them.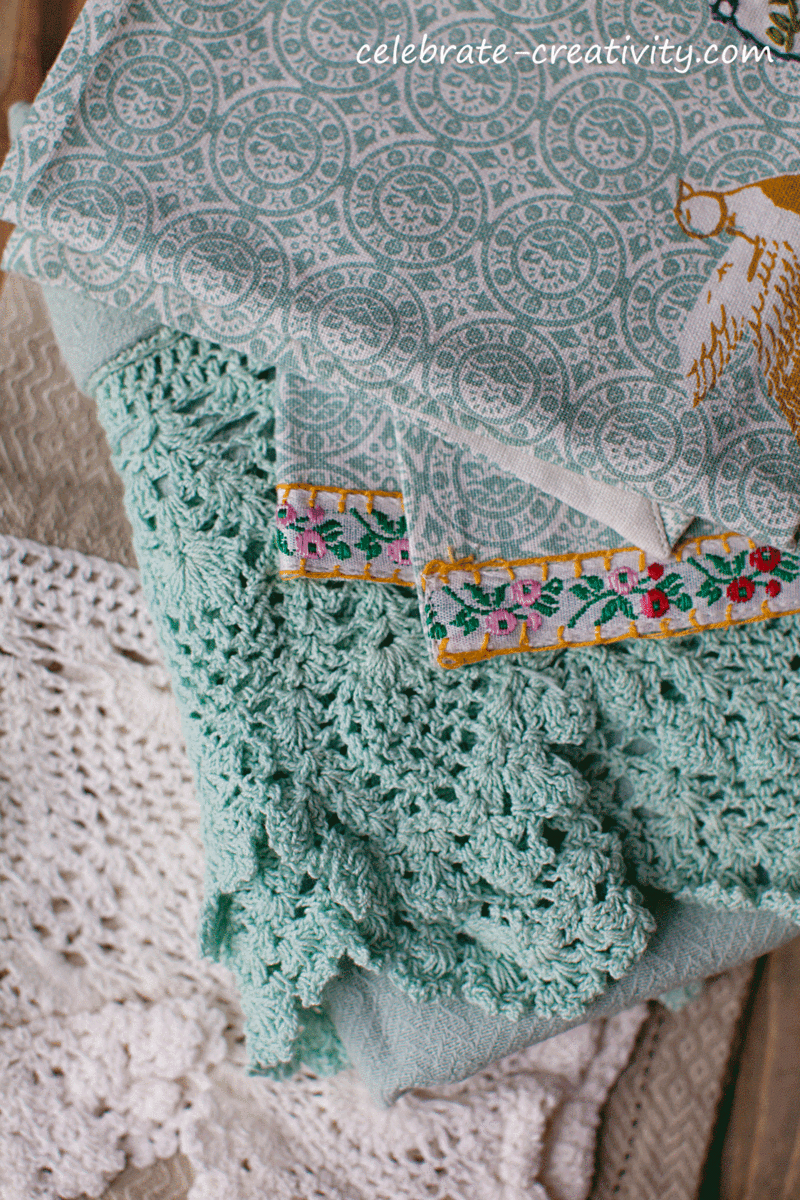 Meanwhile, here's one more look at everything before I tackled the chaos.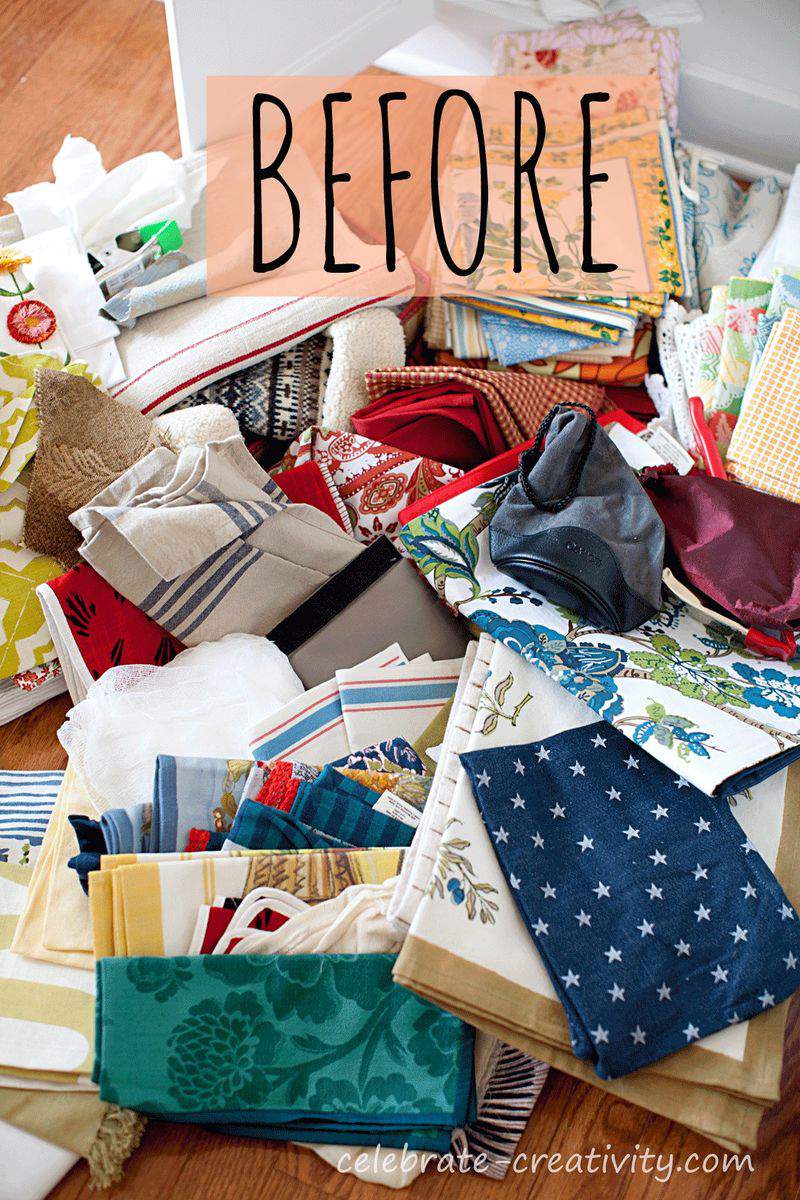 Chaos, officially conquered.
Here's a look at my re-organized linen shelf now.
Gonna try to keep it this way from now on.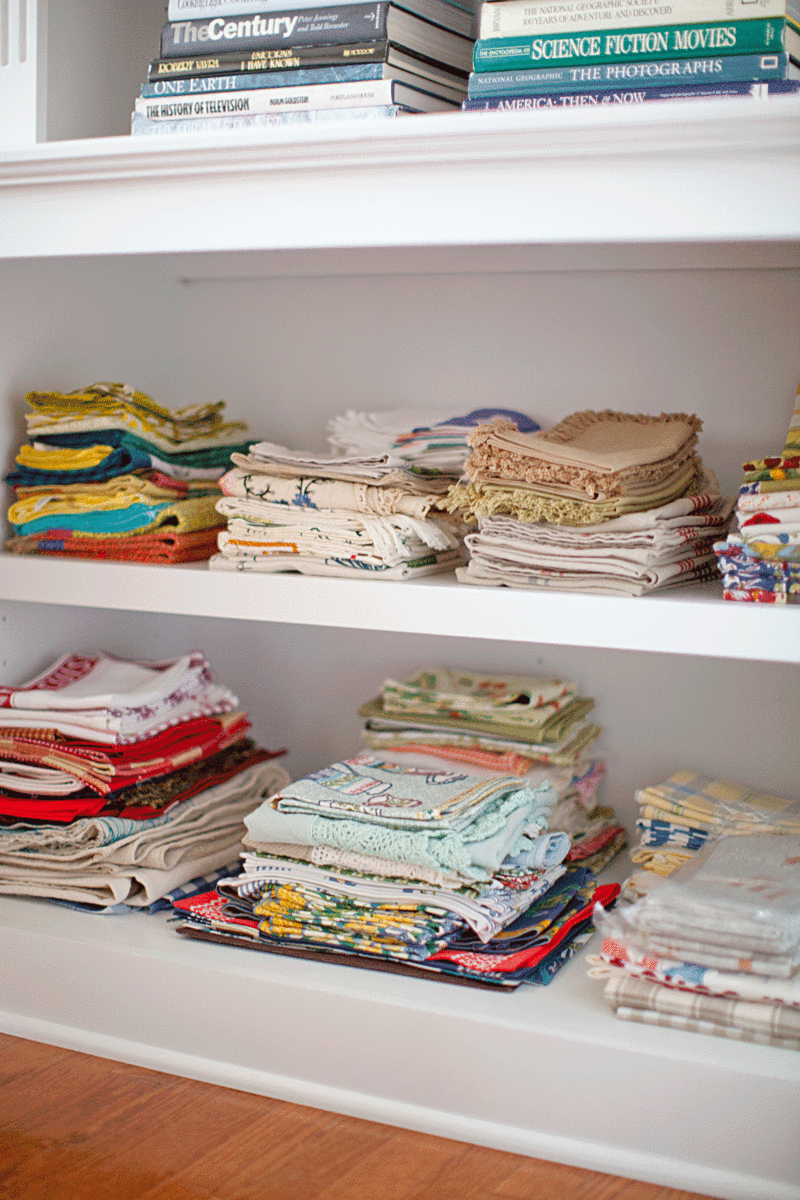 Actually that wasn't so hard after all.
There's just something about fresh organization. ♥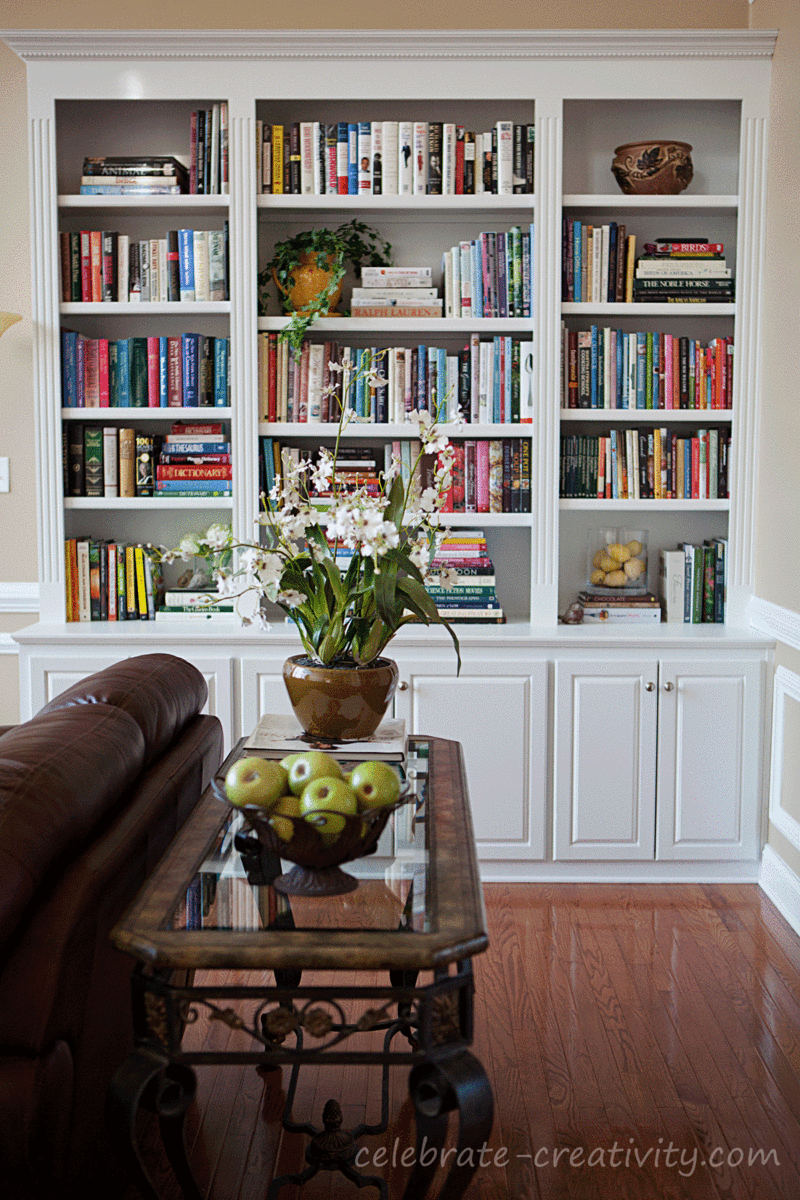 Thanks for stopping by.
See you back here next time.