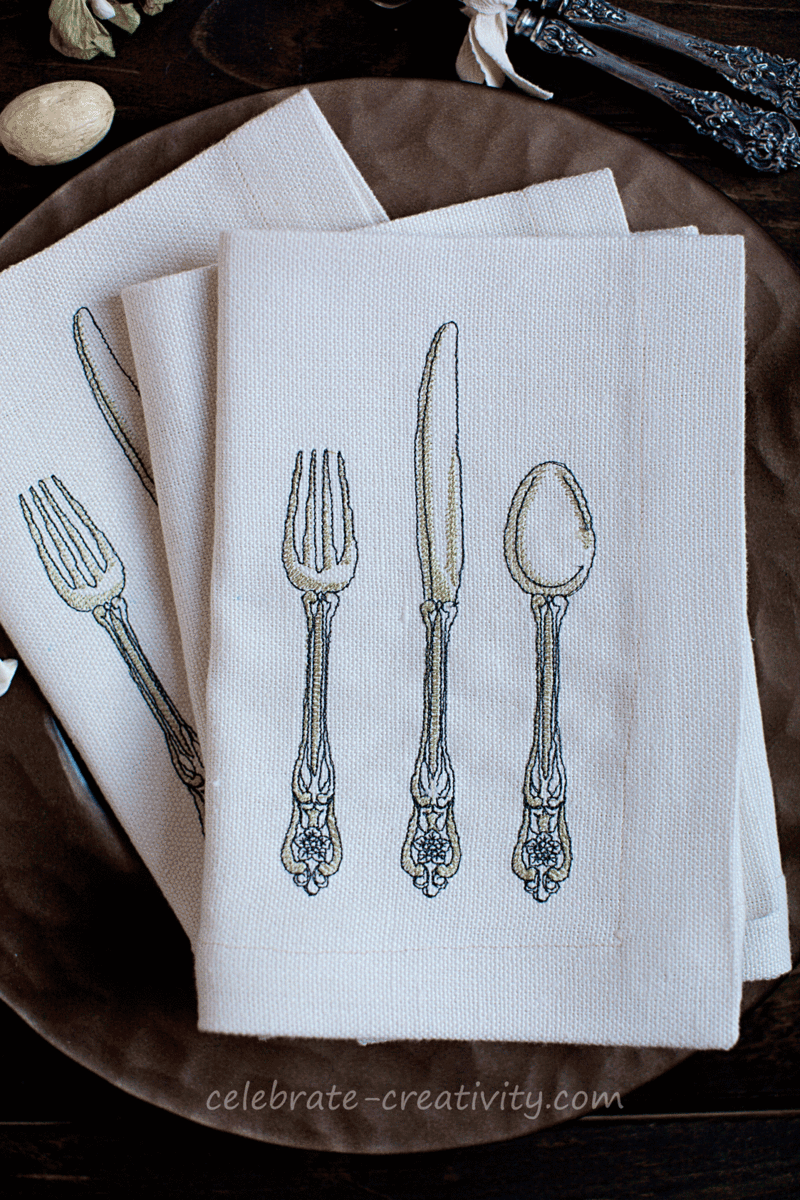 W
hen setting the dinner table, most people place the flatware off to the side of the plate, right?  Or perhaps the spoon, knife and fork are artfully arranged right on top of the napkins.
Well, how about placing the flatware IN the napkins.
That's what I did with these flatware-inspired embroidered napkins and I'm thrilled to share them with you today.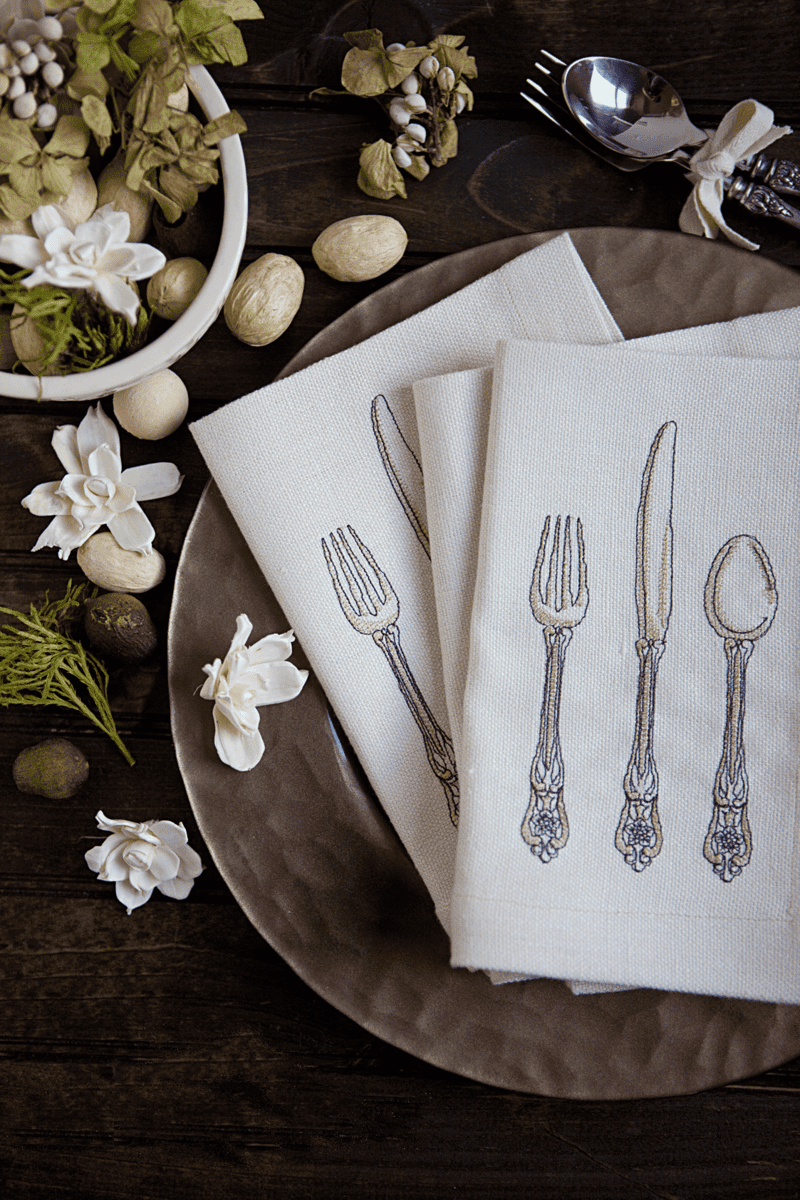 I made these linen napkins from remnant fabric (yes, remnant) that I found on a clearance table.
The first thing I did after cutting it down to size, was to miter the corners for a more polished napkin finish.
If you want to know how to miter fabric corners be sure to check out my mitering tutorial  here.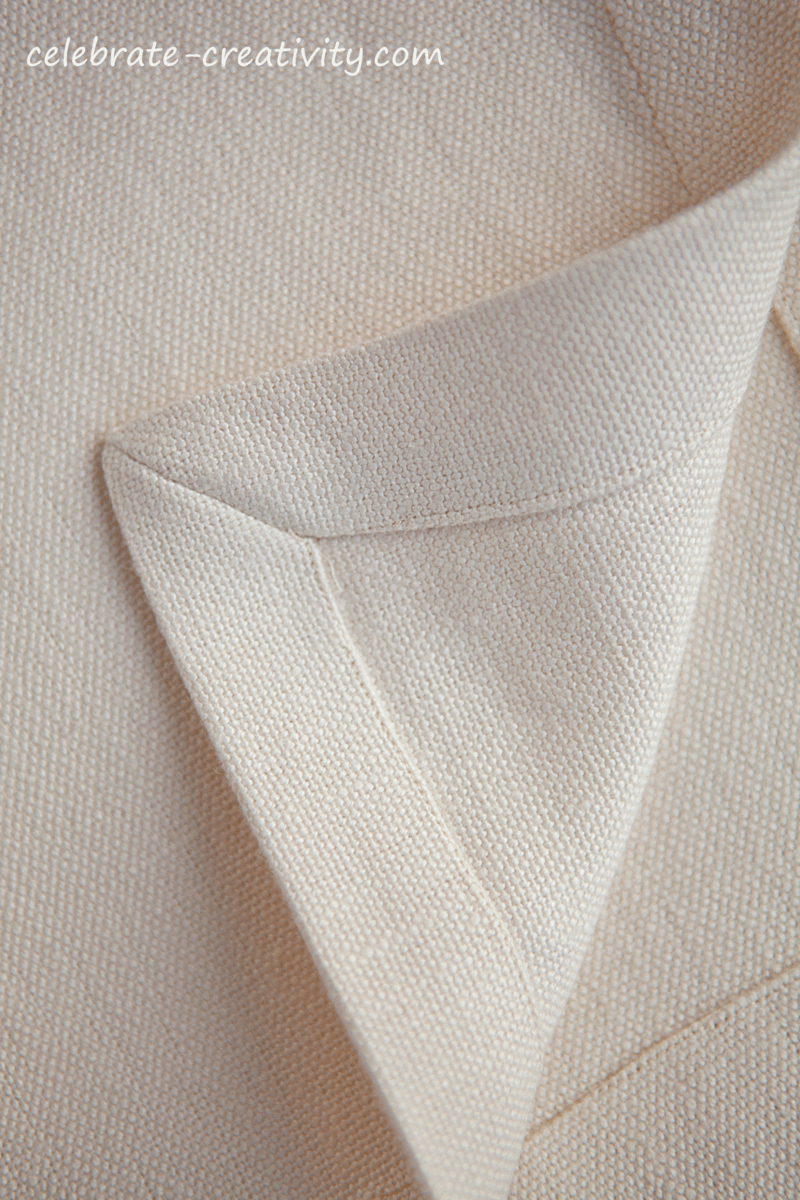 Before I jump to the embroidered portion of this post, allow me to share the inspiration behind the project.
I was using the flatware more as a prop when I snapped this photo but the sight of the fork and spoon gave me a great idea to embellish the napkins to add a touch of whimsy.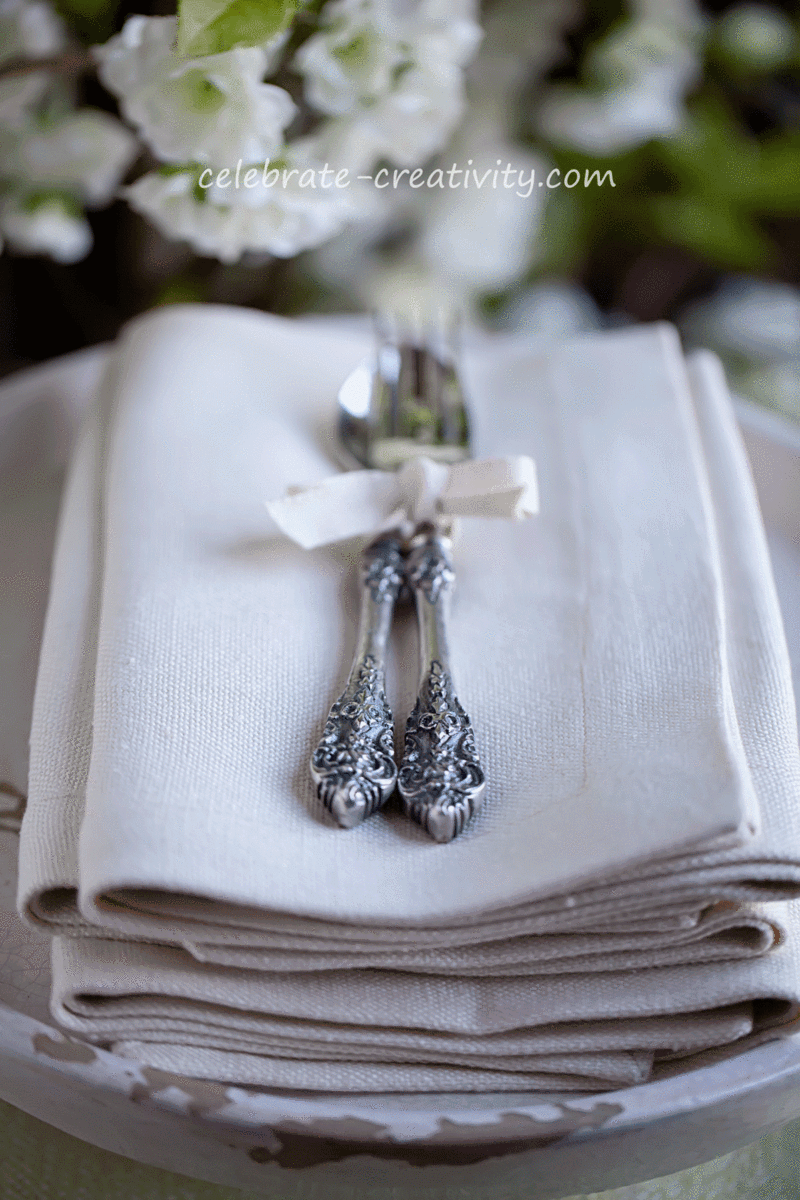 Here's my color-inspiration for the embroidery design.
I love the muted hues in this collection of dried florals, nuts and ivory berries.
How fantastic is this flatware design?  If you like it, you can find this embroidery design HERE.
When adding embroidery to any project, it's always good to use a template to help with accurate design placement.
Also make sure you use a water soluble marker to mark the fabric.
Once the design is stitched out, use a damp cloth to easily remove the ink.
I settled on these two embroidery threads which represent some of the same colors found in my bowl of floral inspiration.
It wasn't a hard choice, since the embroidery design I selected only required two colors.
Ok, here we go.
I never get tired of watching an embroidery design stitch out.
As you can see, this design is starting to take shape with the addition of the second color.
Pretty cool, huh?
It's amazing how an embroidered element can utterly transform and elevate a plain, simple item.
This started out as plain linen picked up from a remant table and look how it's shaping up now.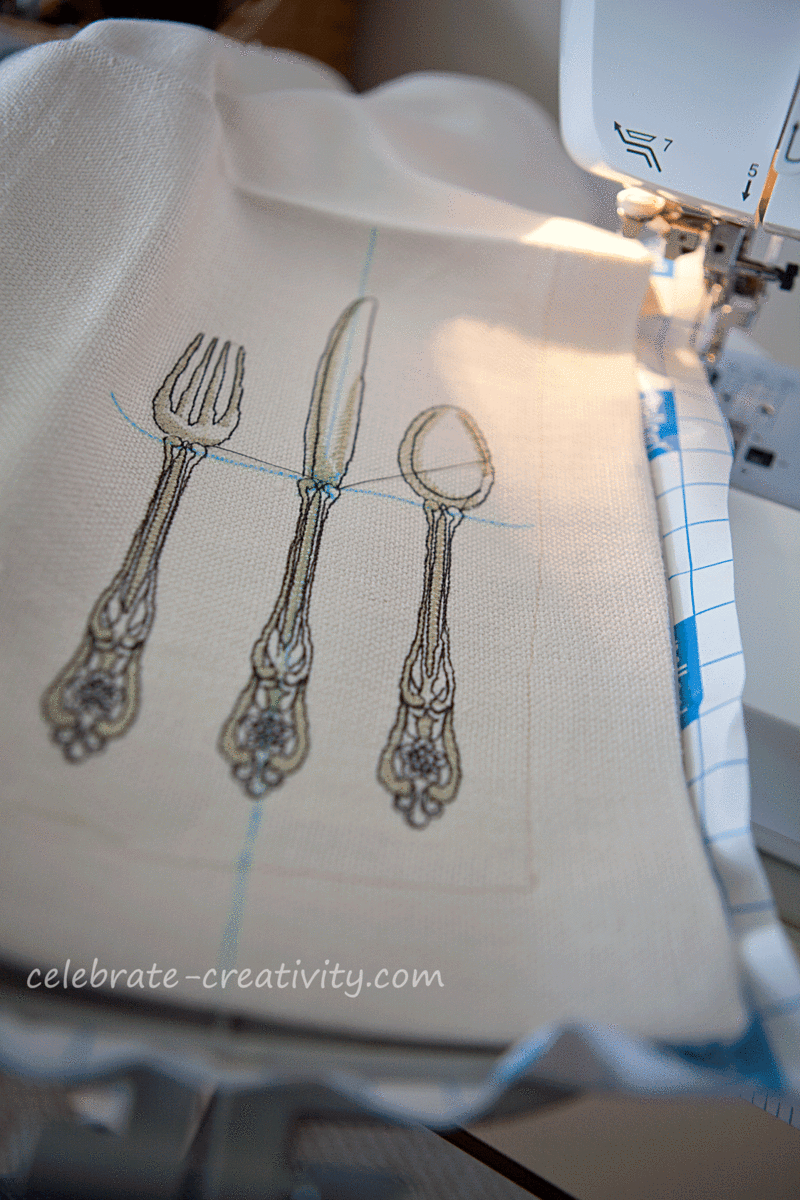 Once the design stitched out, clip any jump threads and apply a damp cloth to remove the markings.
Hit the napkin with a few bursts from a steam iron and this is the result.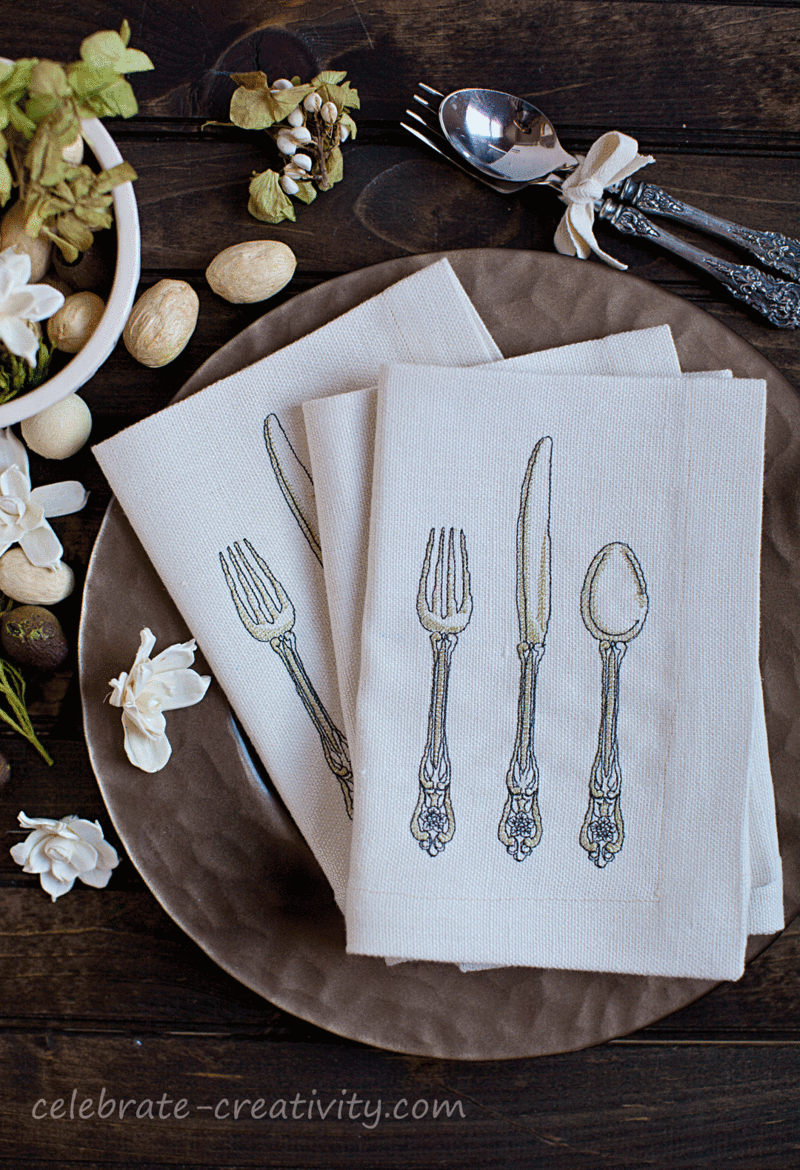 I gotta say, I loooooove these napkins.
Here's a side-by-side look at my inspiration and finished project.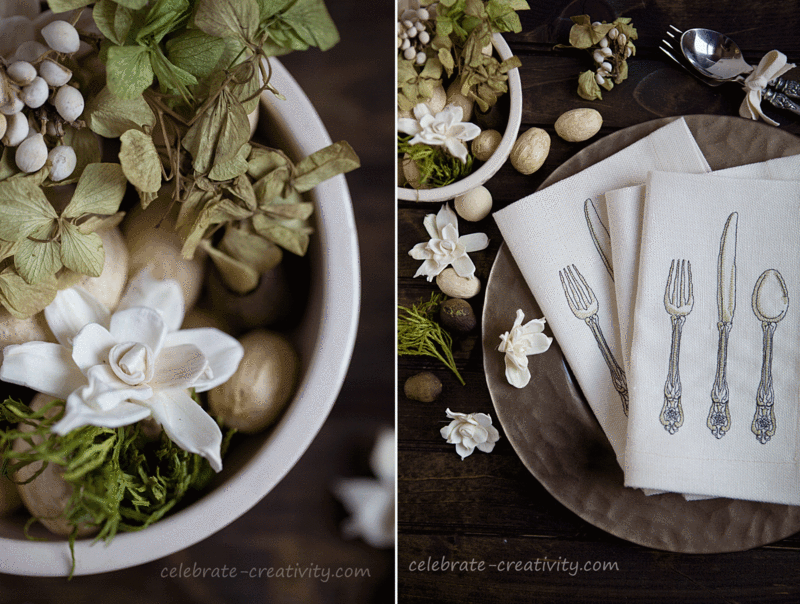 Here's a closer look at the embroidery design.
If these napkins don't make you want an embroidery machine, I don't know what will.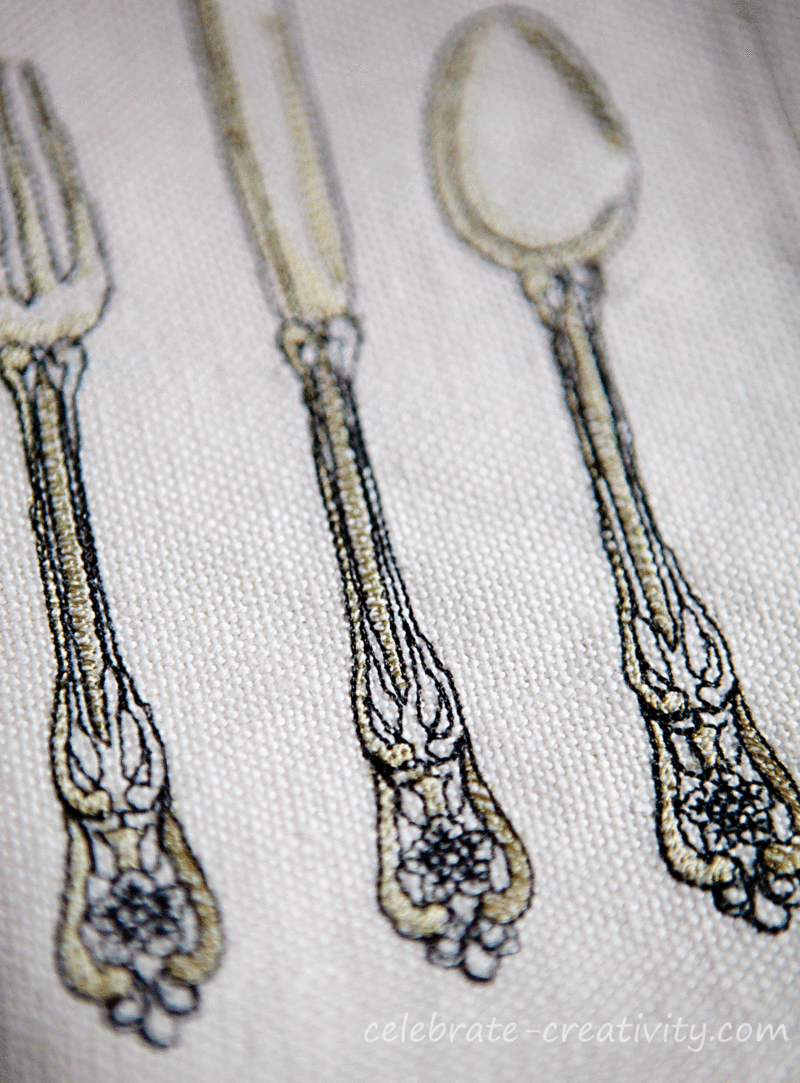 If you've ever thought of investing in an embroidery machine, but you're not sure how to look for one, stay tuned.  
I'm putting togther a post with some tips on finding the perfect embroidery machine and I'll share it here soon in an upcoming post. ♥
Thanks for stopping by.
See you back here next time.
I'm linking this Flatware-Inspired Embroidered Napkin project to the following: