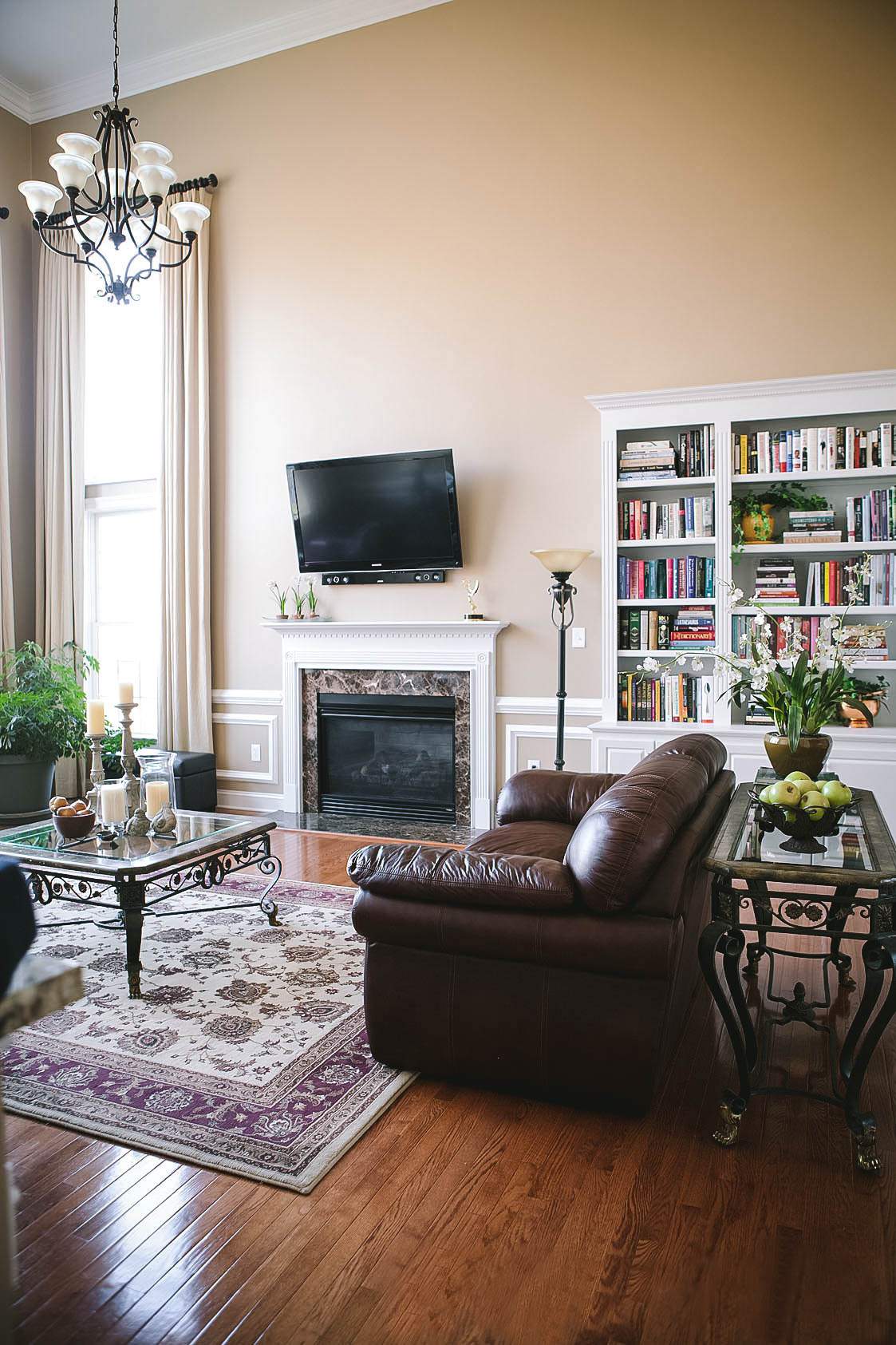 It's a new year and that means many thoughts turn to plans to do things a little different, a little better and perhaps even more purposeful.
I know, it all sounds like resolutions, right?
It seems one resolution I have every single year is to get more organized.
I'll bet you're thinking about that too.
We're definitely book lovers in my house and with that in mind, I thought you'd enjoy seeing how I used beautiful bookcases to add high impact and organization to our living space.
Let me start in my family room space.
When we first moved into this house, there was his huge, empty wall to the right of our fireplace.
As you can see, it turned out to be a great spot to add built-in bookcases.
The unit provides ideal storage for many of my books but also helps eat up that blank wall.
Long paneled window treatments, Lenox Tan paint (Benjamin Moore HC-44)  and chair-railing that flanks the fireplace helped to finish off the space.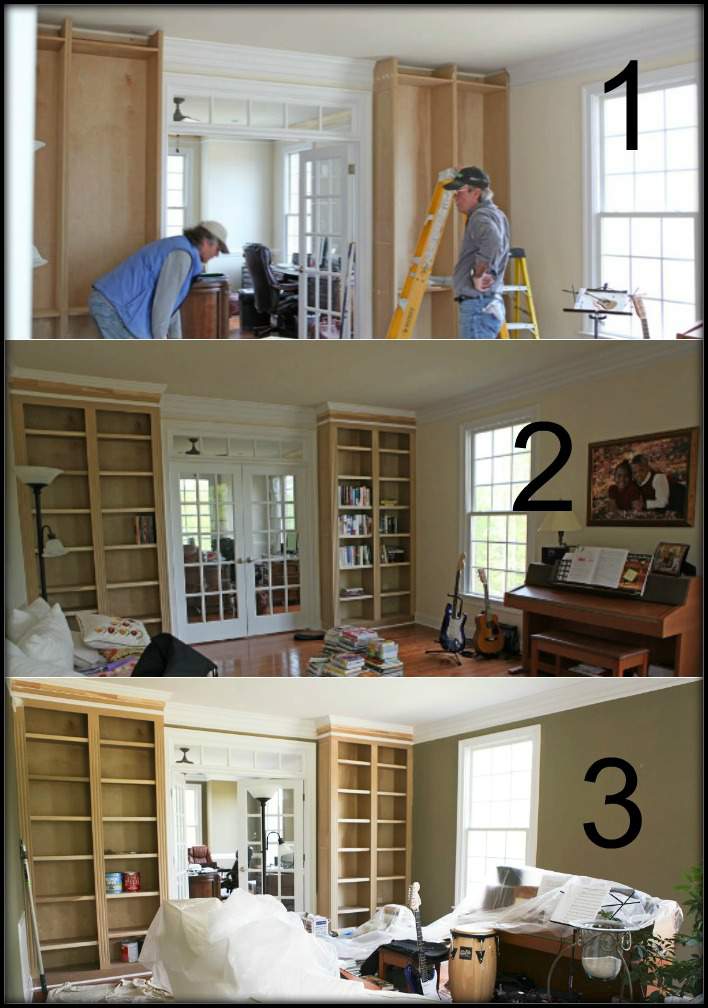 Here are a few photos of the bookcases under construction in my music room.
Once again, this is an example of how blank space can be put to good use.
The large empty wall areas on either side of the French doors were a total waste of space.
So, installing bookcases here were a logical choice.
It was a lot of fun watch it all come together.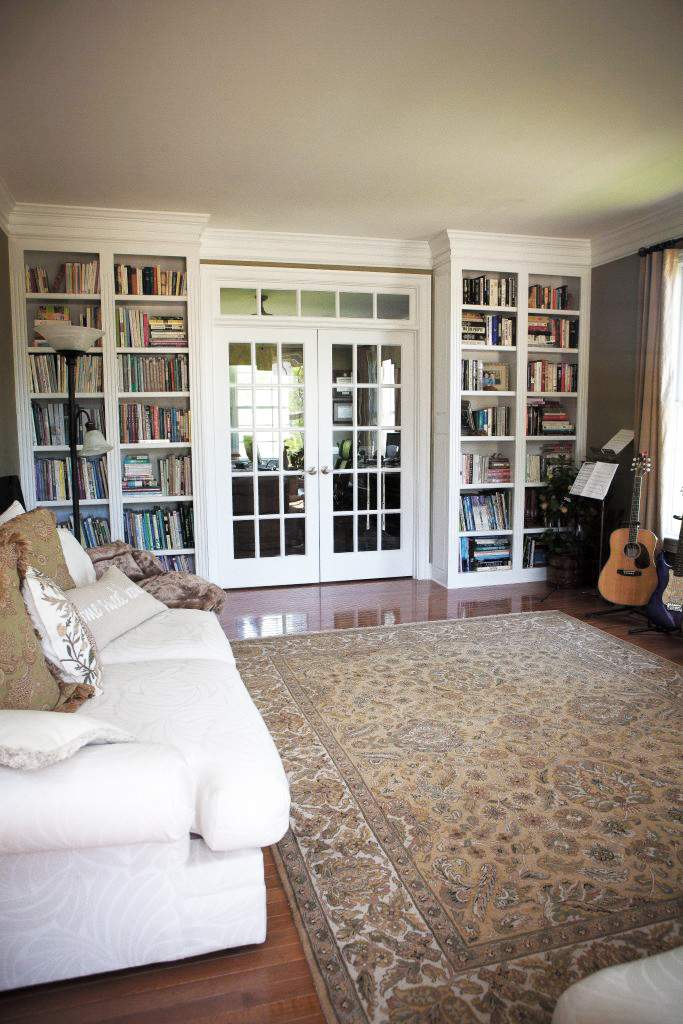 Big transformation, huh?
I'd say so.
This music room is actually my favorite room in my entire house.
You can read more about how I decorated the rest of the room and why I love it so much in my earlier post HERE.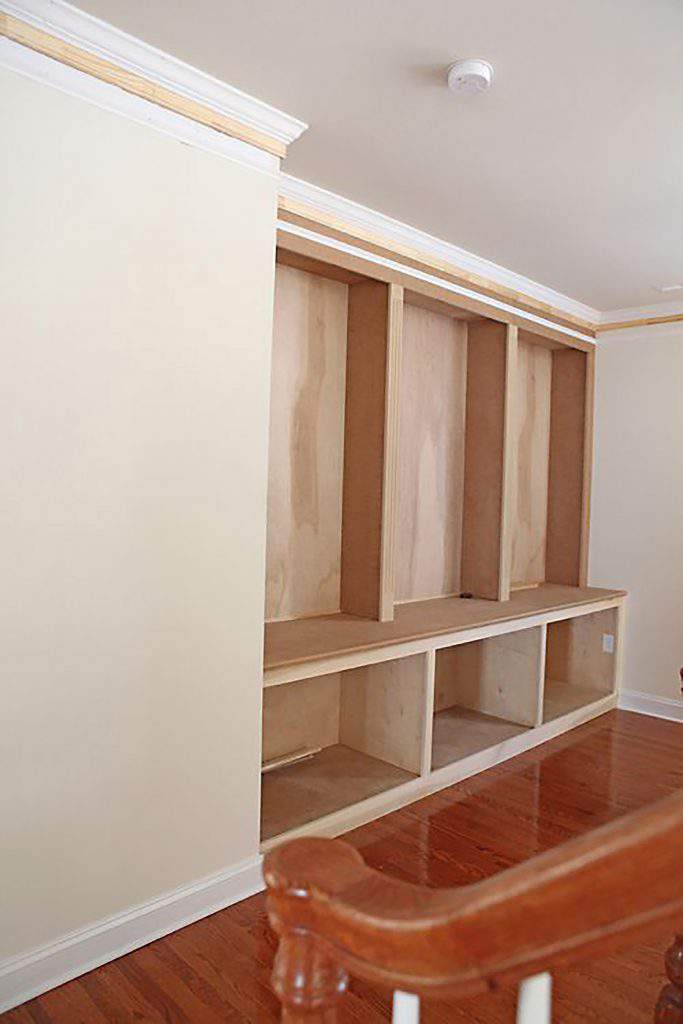 Before adding these bookcases to this loft area, this was an awkward-looking,  recessed wall.
We had a really hard time to find any piece of furniture that fit the open space from width to width.
I'm a big believer in finding ways to use all the space in your home to suit your needs.
Bookcases add beauty, functionality, organization, visual interest and valuable vertical storage.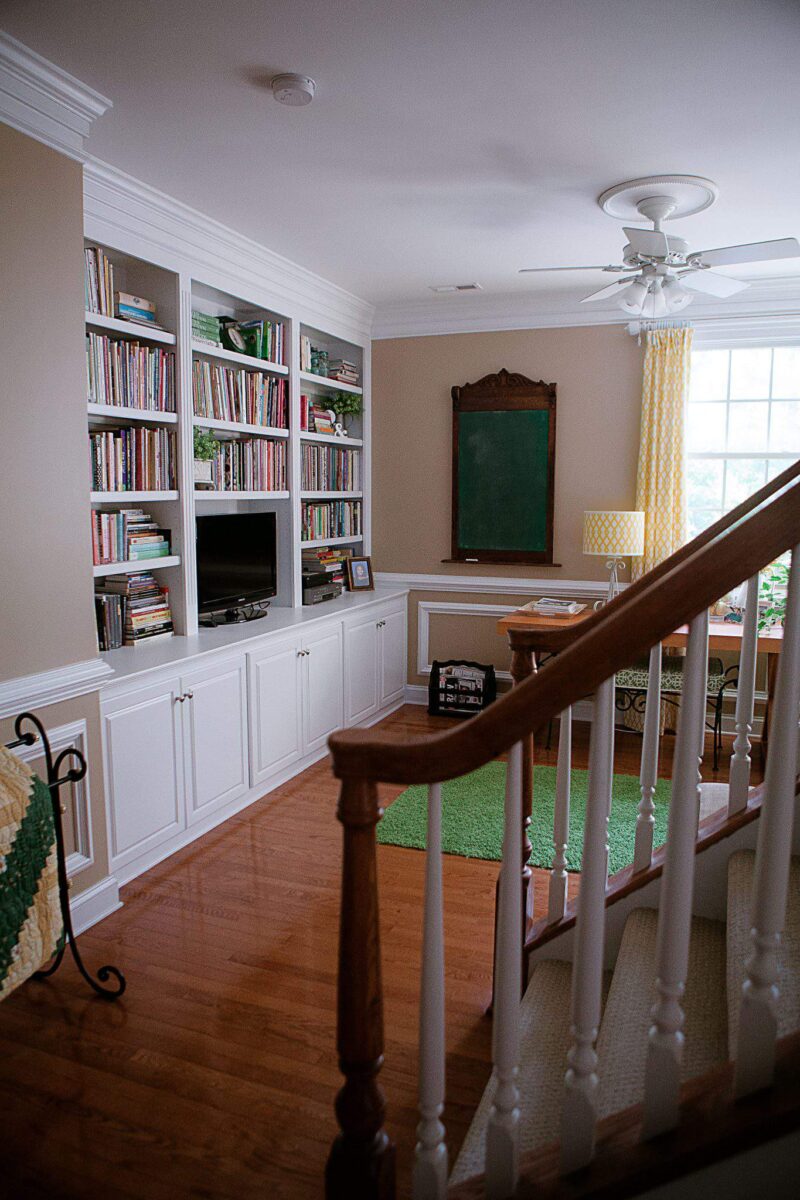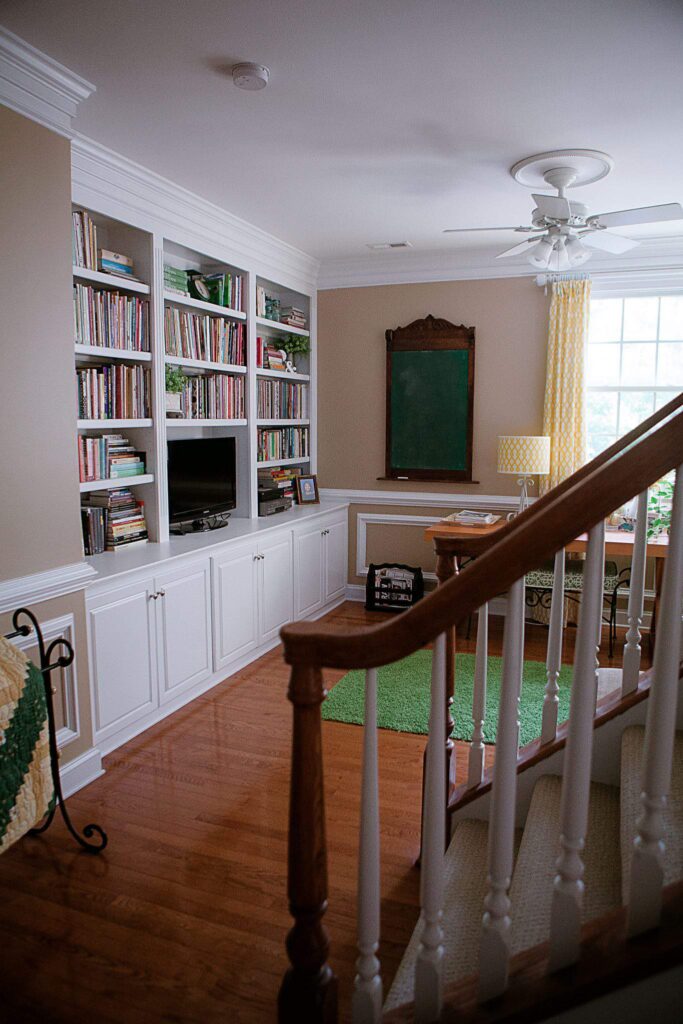 Here's a look at the finished bookcase and the overall loft space. I think the built-in is the true focal point and makes all the difference in how this room presents.
I use this space as a mini office and because it's just steps away from my attic work space it's very convenient. You can see more about this room makeover HERE.
Meanwhile, as you're eyeing large empty wall spaces around your home… consider how great a bookcase would look there instead.
Thanks for stopping by.
See you back here next time. ♥