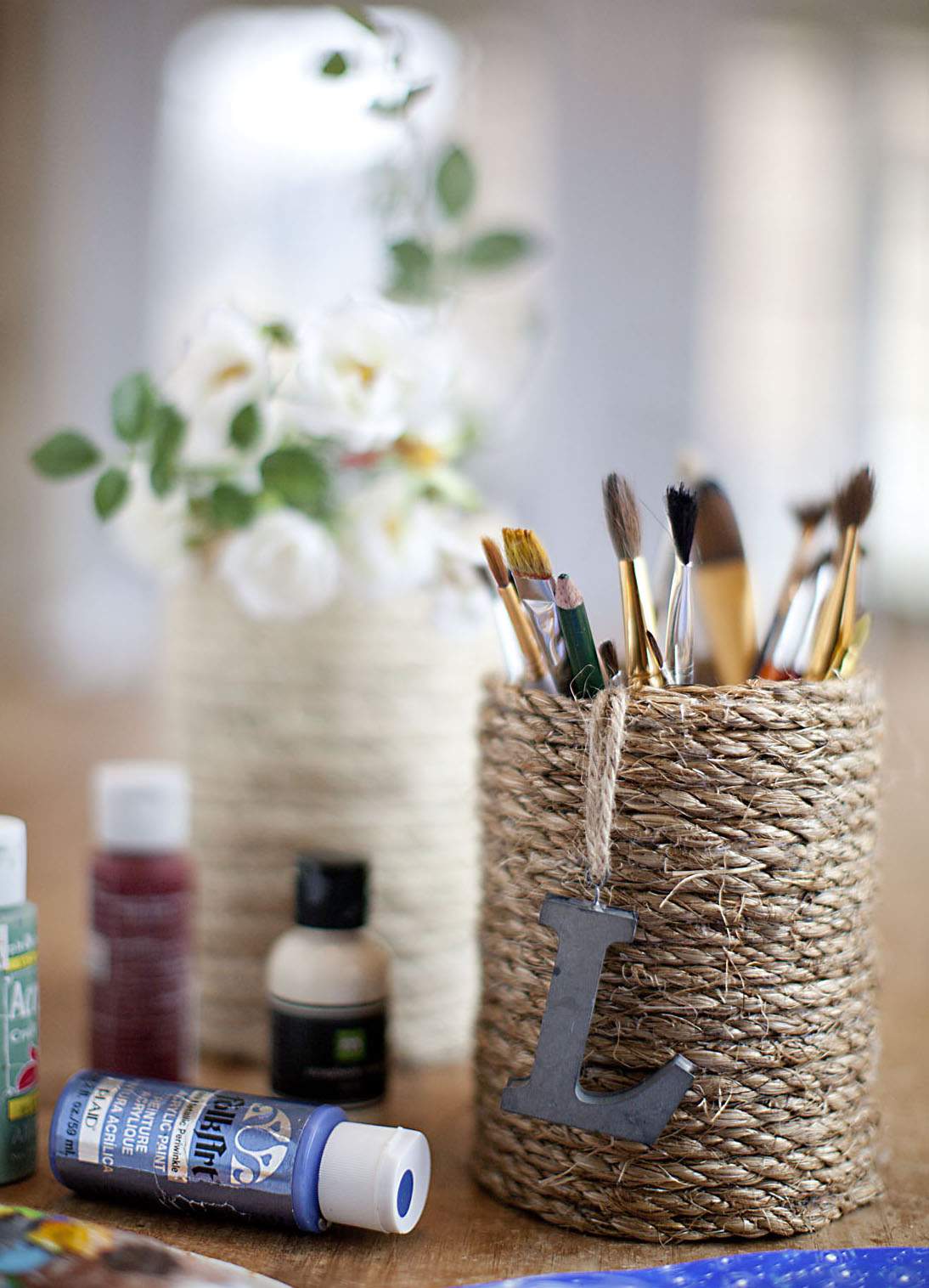 I
'm a sucker for practical storage.  I'm always looking for simple ways to keep everyday things neat and out of sight.
If the storage container is as cute as it is practical…. well, that's even better.

This storage container has got to be one of the easiest projects I've ever featured.
It reminds me of the Pottery Barn-Inspired beachcomber basket I made several years ago and you can revisit that tutorial HERE.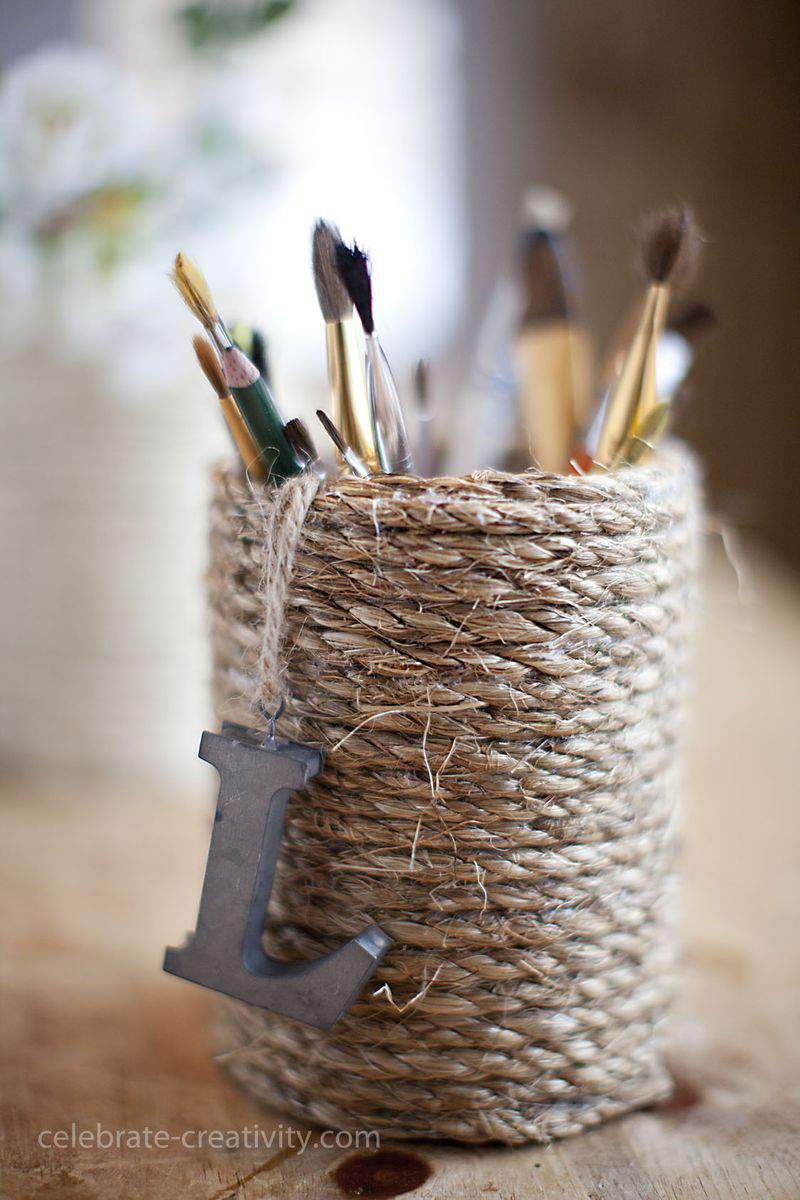 Take a look throughout your pantry and I'll bet you'll spot a few food containers like this that you can easily transform into a storage container.
I used to toss these canisters until it occurred to me that they could actually be put to good use.
So, now I save them.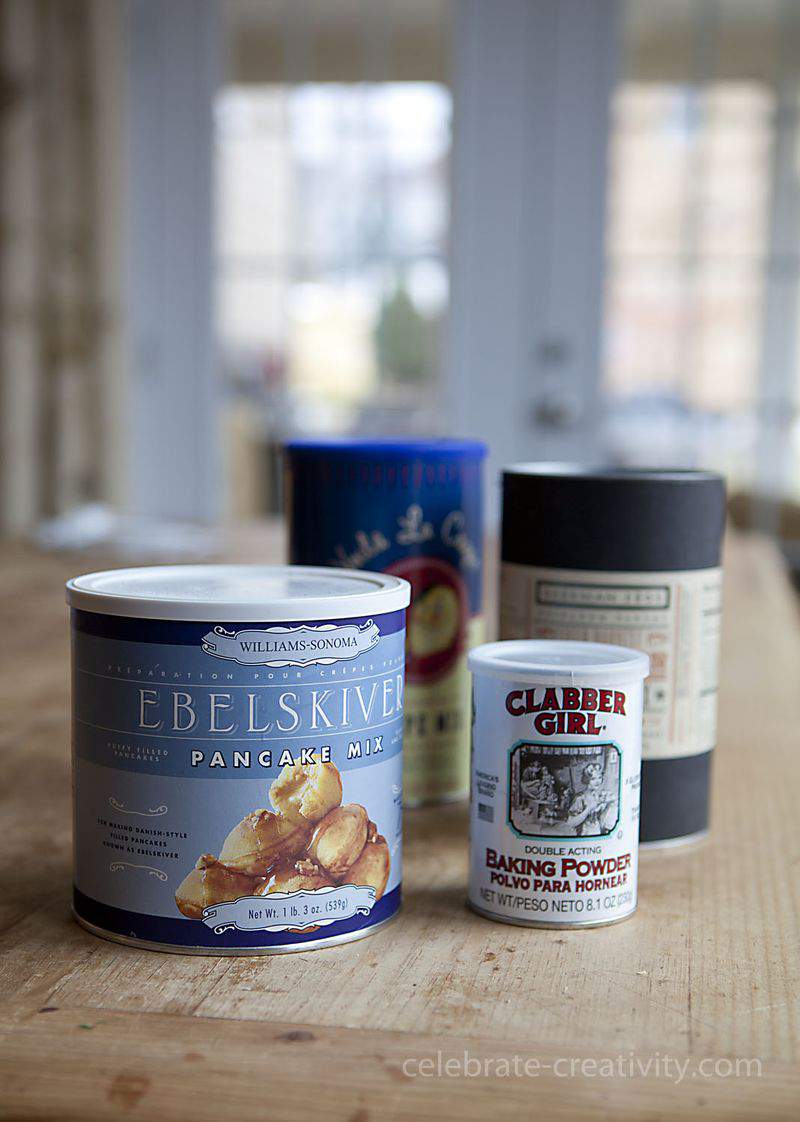 This is a very easy project and you'll only need a handful of supplies including continues sisal or jute rope which is available at any home improvement store in the rope aisle.
This kind of rope comes in several shades and widths.
You'll also need a glue gun.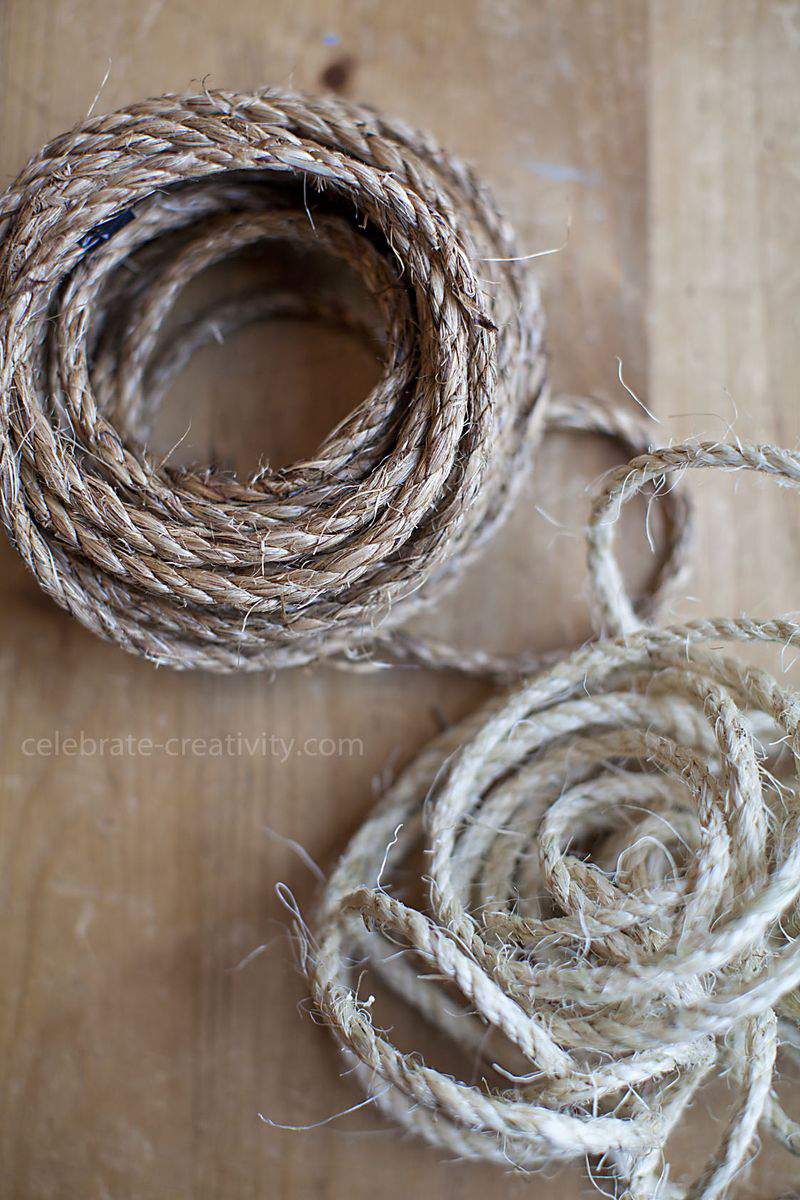 Peel off the manufacturers label from the canister.
Apply a thin layer of hot glue across the bottom rim of the canister and then press the rope into the hot glue and hold it until it sticks.
Be careful because the hot glue may leak slightly from around the rope.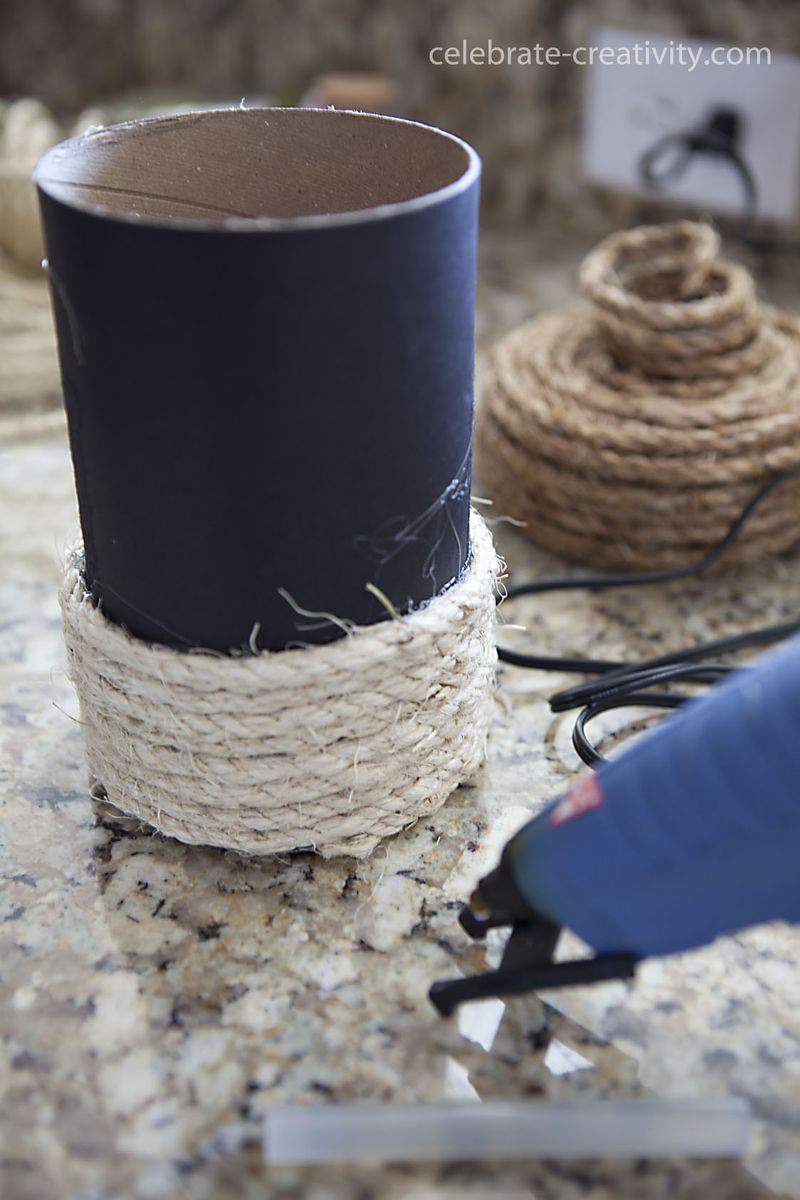 After establishing that first strip of jute along the bottom of the canister, continue to add a line of glue to the top of the rope and gently press more rope on top of it.
Keep applying thin lines of glue and press the jute onto the glue.
Repeat the steps all the way around the canister until you reach the top of the can.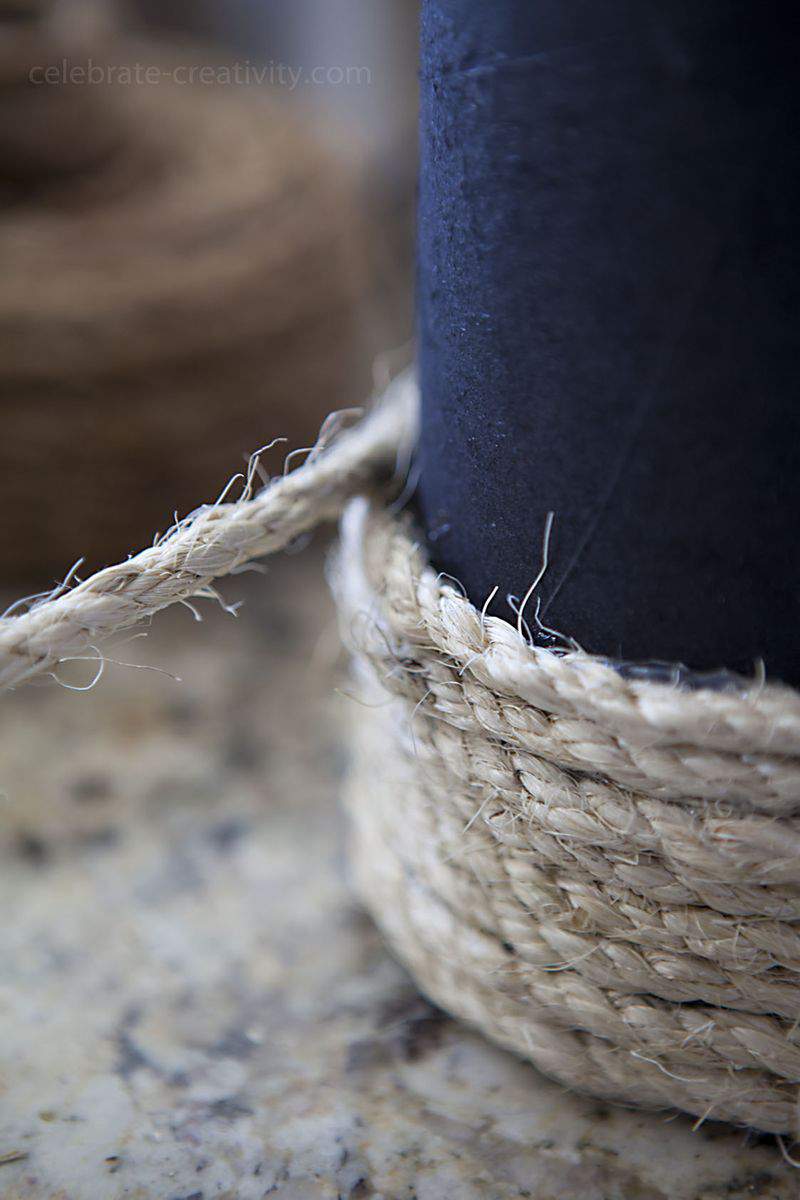 Cut the end of the just at an angle, slightly fray the edges of the rope and glue the ends down into to the top of the container to conceal the loose ends.
Then store whatever you like.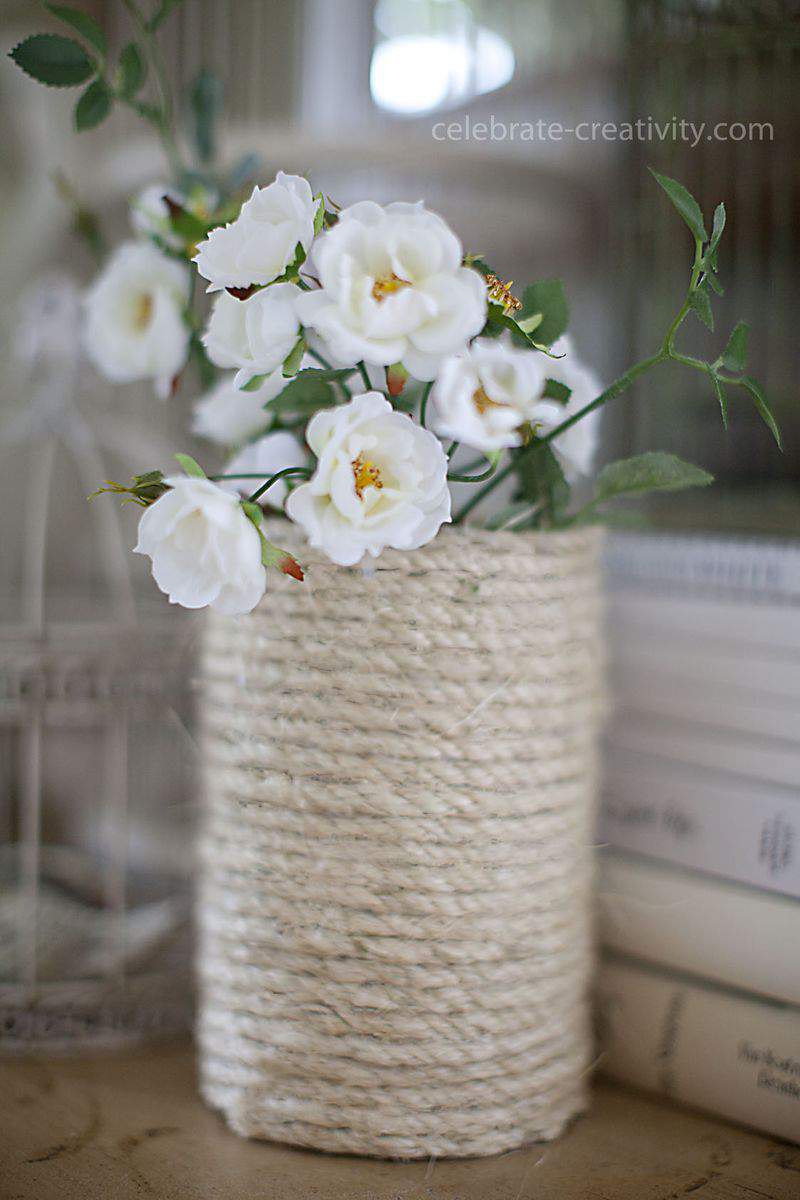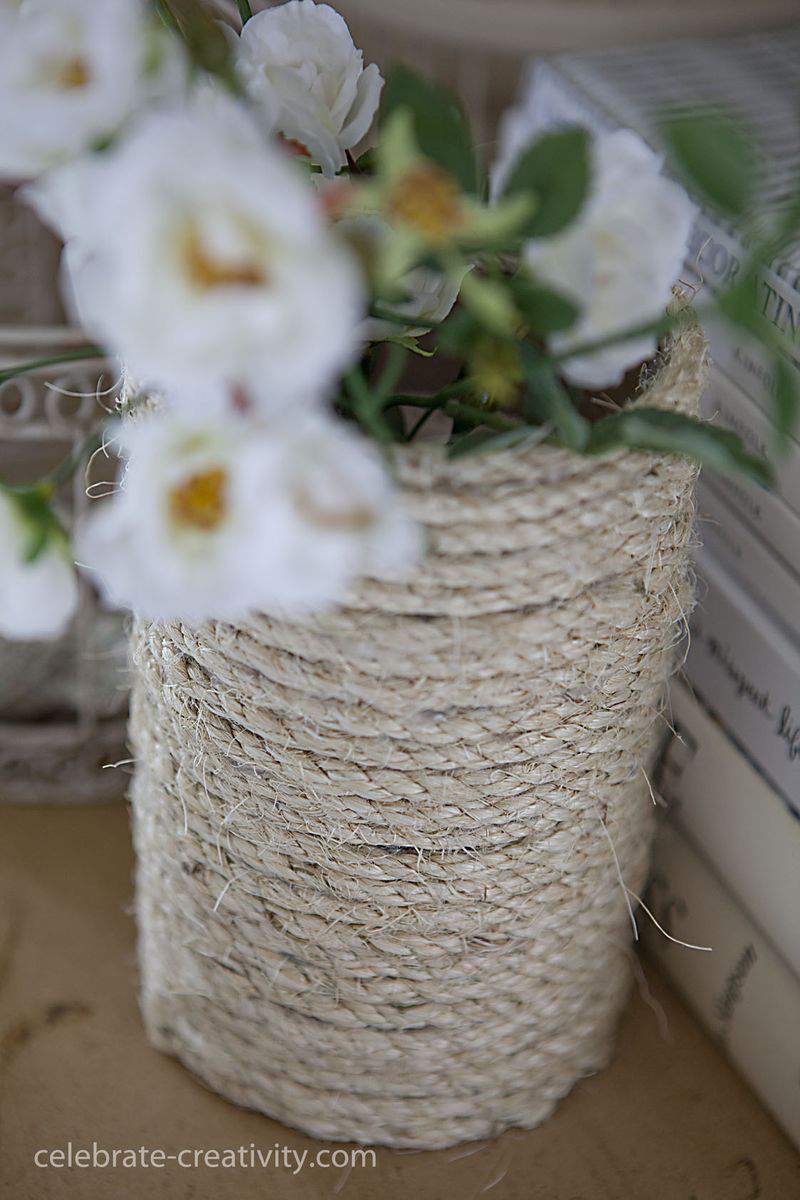 Even though this rope has a decidedly nautical look, I think you can still incorporate this finished project into just about any home décor.
it works as a textured flower vase.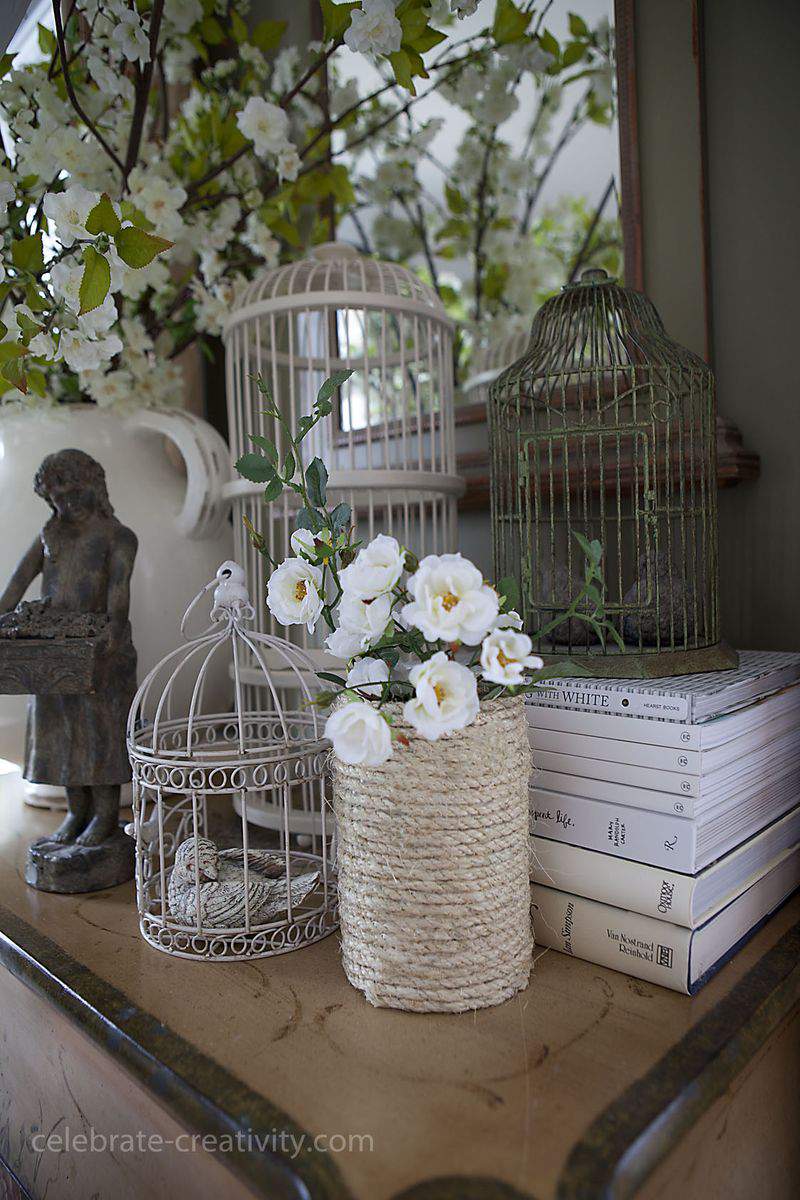 Got loose markers and colored pencils everywhere?  I do.
Gather them up and keep them all in one place along with other school supplies and books.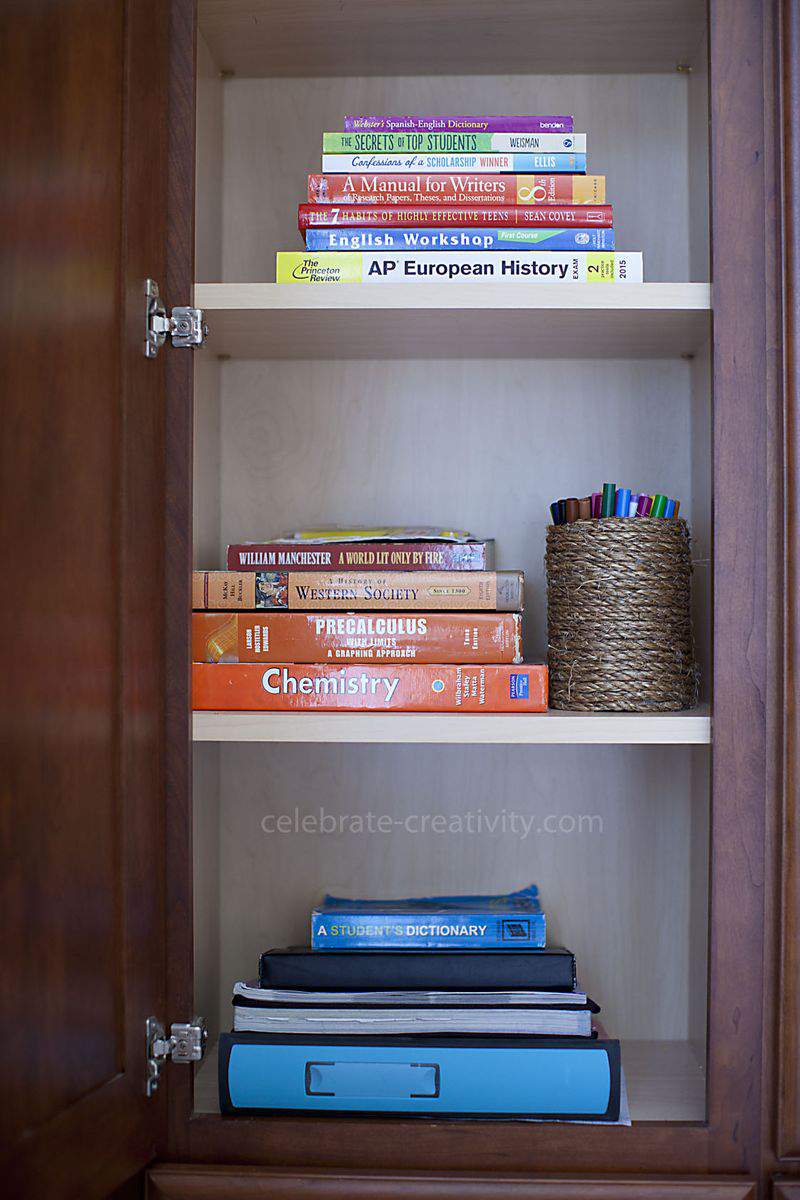 I initially made this container for myself to store my stencil brushes but I ended up "loaning" it to my daughter to store her paint brushes.
OK, I'll let her keep it.
I've got a ton of other canisters in the pantry just waiting for a little attention.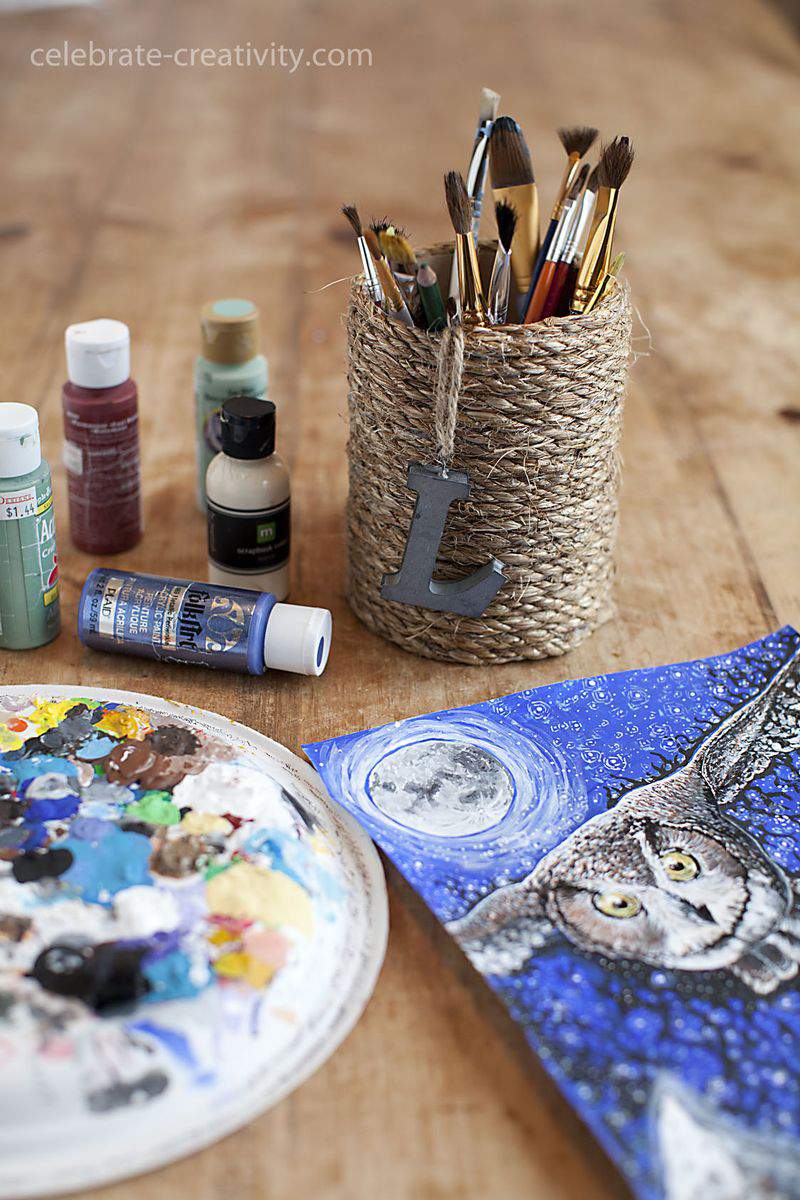 By the way, that owl painting above is a snippet of my daughter's artistic handiwork.
Hoot-Hoot. ♥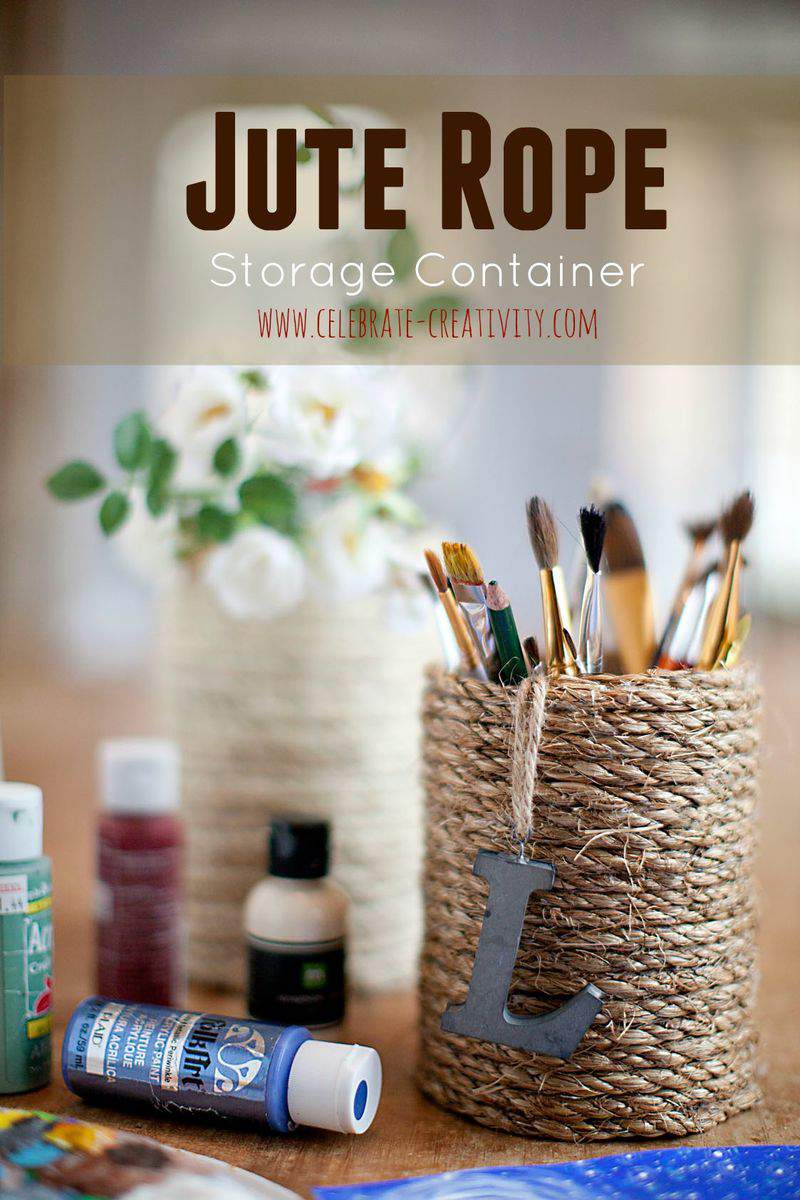 Thanks for stopping by.
See you back here next time.