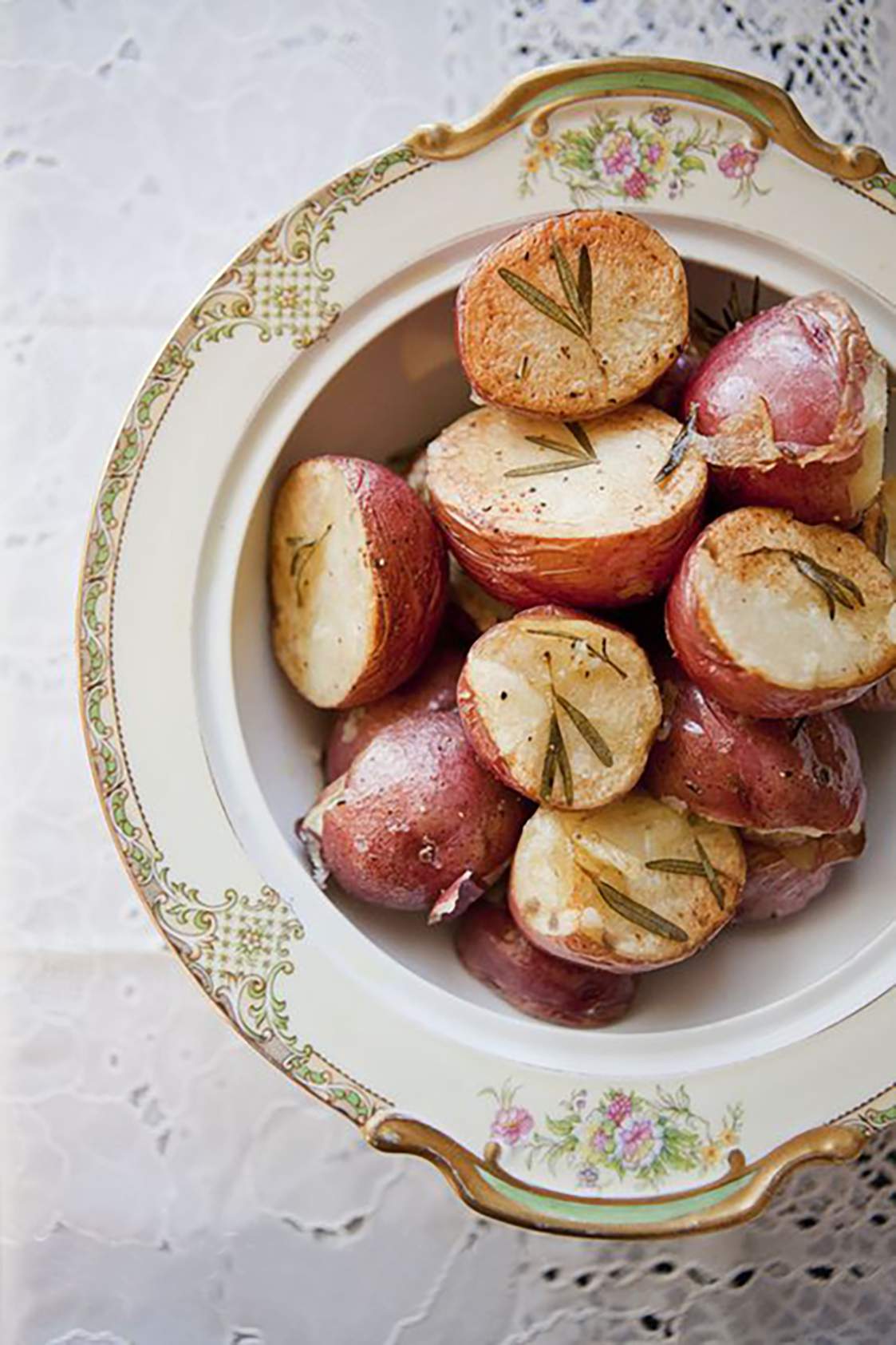 Can you believe we're just a few days away from Thanksgiving?  My household is hosting this year and I'm still running around trying to get the menu together for Turkey Day.
A few years ago, my mom (AKA Nana Banana) hosted the big Thanksgiving dinner and she made these herb-roasted red potatoes.
I just realized I never shared the recipe and pictures from that day before.
So, if you're stumped for a great side for your table, consider this savory dish.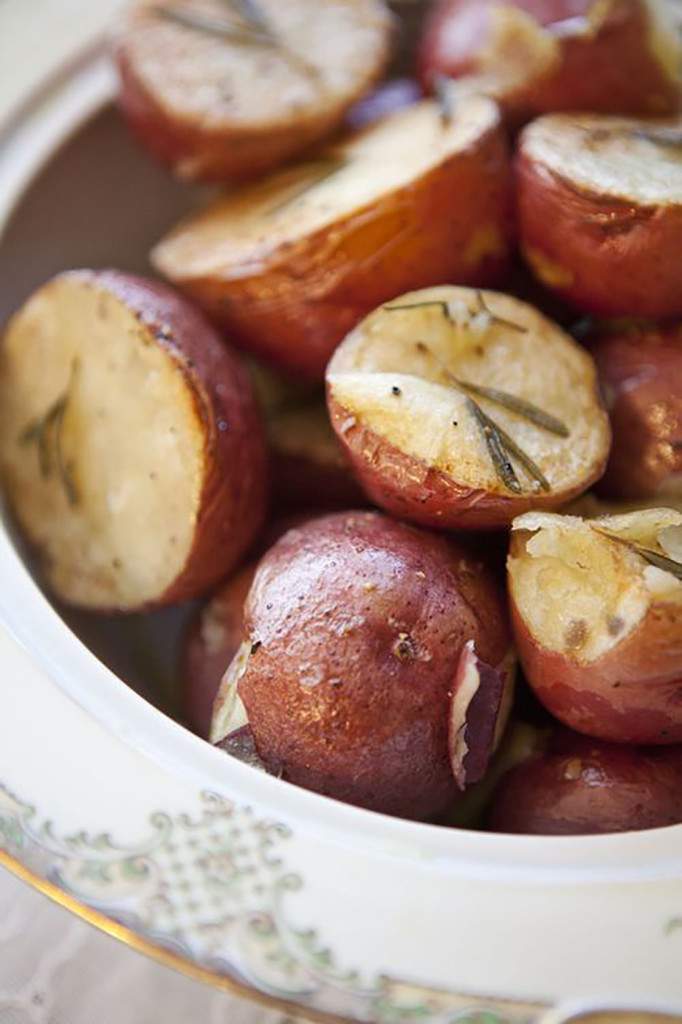 Leave the skins on the potatoes for this savory dish which has the perfect blend of herbs and seasonings that really brings out the flavor.
There's very little preparation for these potatoes and you'll find the recipe (which you can print out) further down in this post.
Scrub the potatoes thoroughly.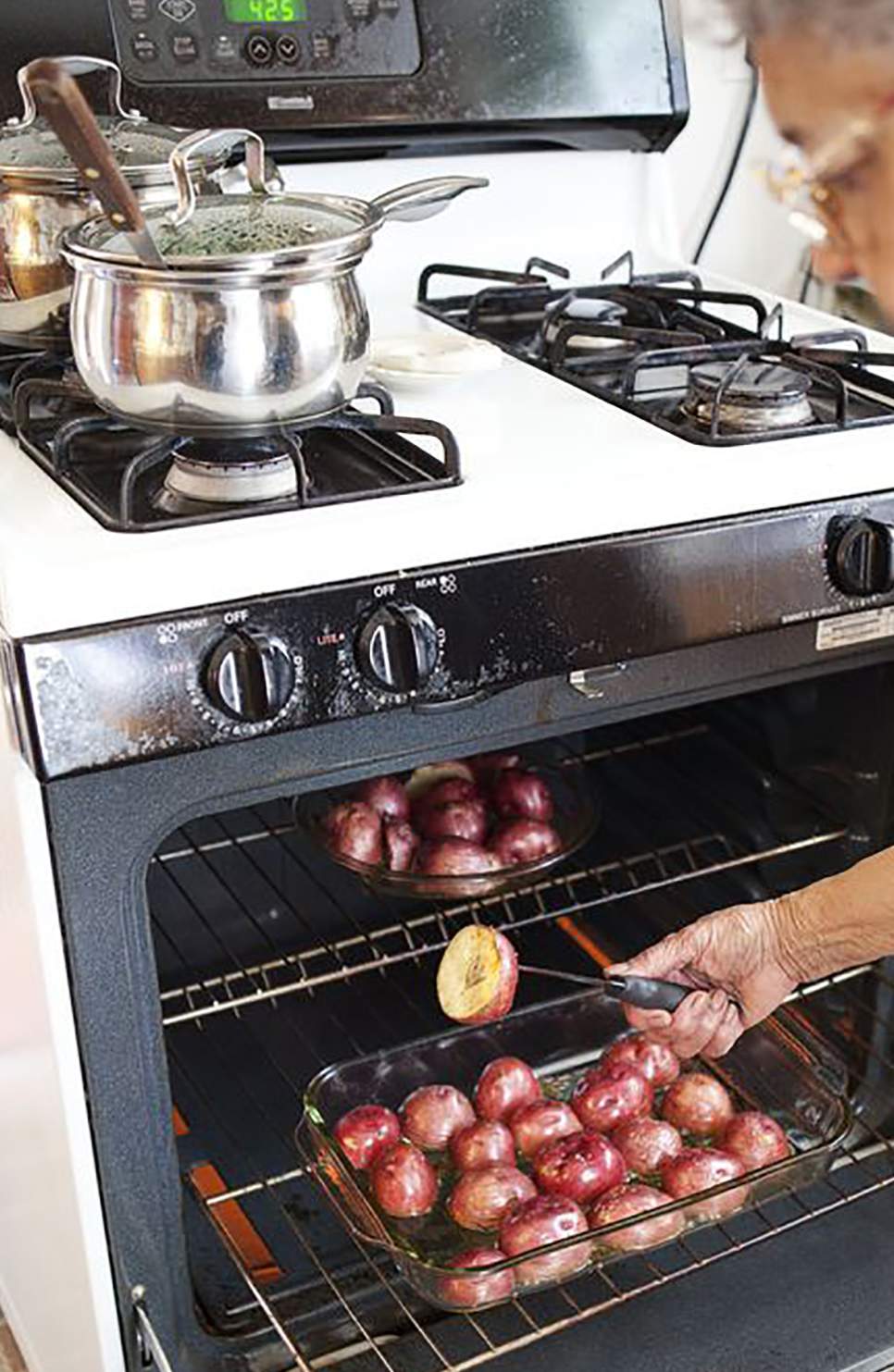 Slice them in half and coat in olive oil, salt and pepper.
Break off small twigs of fresh rosemary and thyme and press the twigs into the open slice of each potato.
Place the potatoes in the baking dish with the sliced side down and bake for about 35 minutes until the potato is tender when pierced with a fork.
The potatoes are oh-so pretty when pulled out of the oven and they smell good too.
There's also a subtle crisp around the edges of the potato which give each bite a bit of light, crispy goodness.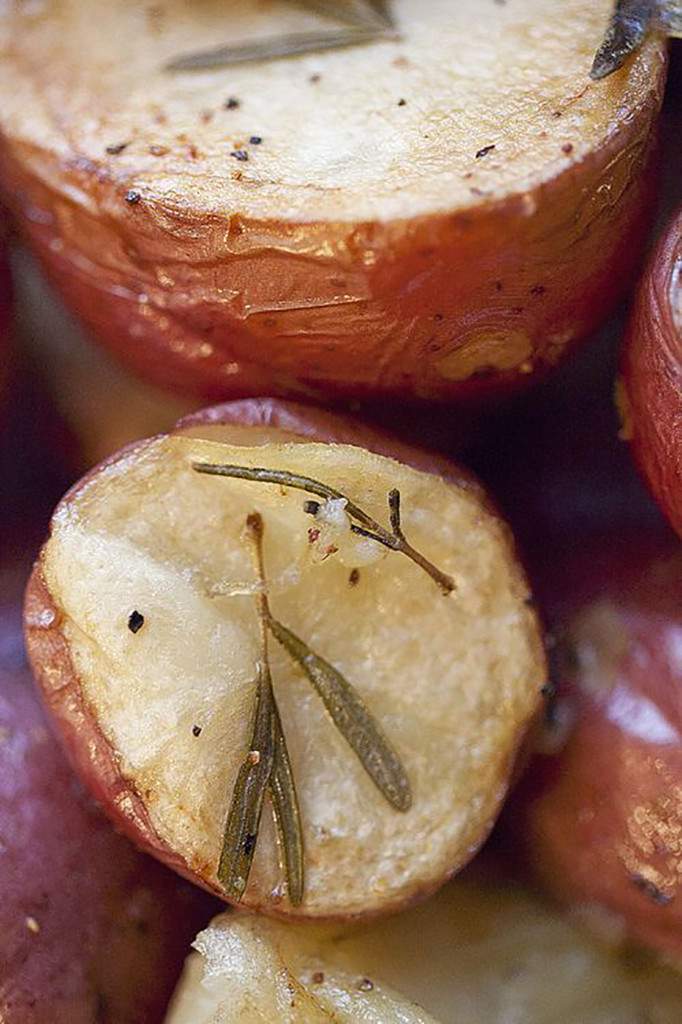 I really like this picture of Nana Banana.
As I recall, my mom was looking at my dad when I snapped this photo of her walking out of her kitchen with her roasted red potatoes.
Thanksgiving 2014 was the final one we shared with my dad who passed away a few weeks before Christmas last year.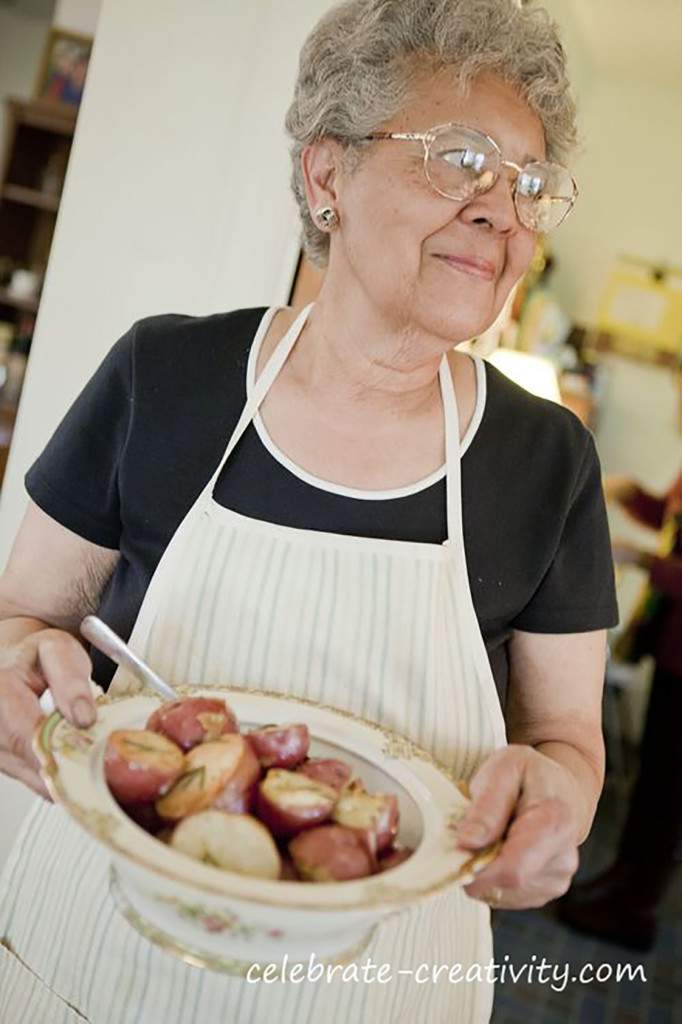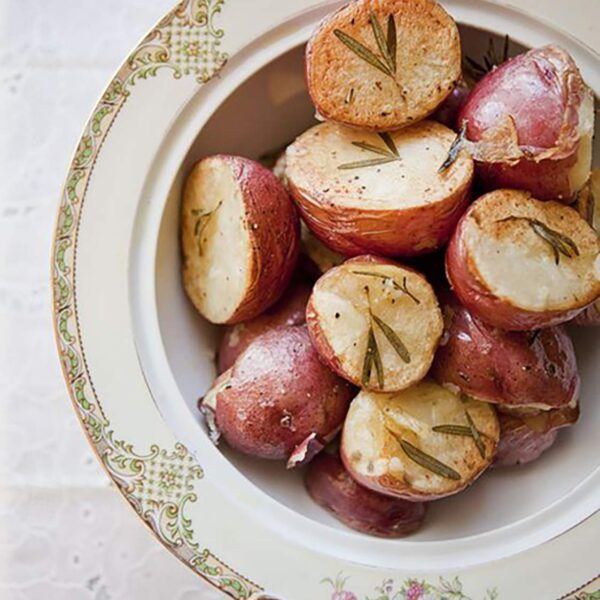 Nana Banana's Herb-Roasted Red Potatoes
Mini red-skinned potatoes, seasoned with fresh herbs make for a savory and satisfying addition to your holiday dinner menu.
Ingredients
3 lbs red-skinned potatoes about 2-inches round
2 tablespoons olive oil
1 teaspoon salt
1/4 teaspoon ground pepper
Fresh rosemary and thyme sprigs
Instructions
Heat oven to 425

Scrub the potatoes well and dry them completely. Keep the potato skins on and cut them in half. Place potatoes in a large bowl and add olive oil, coating them.

Cut potatoes in half and place in a bowl along with the olive oil, salt and pepper.

Break off pieces of rosemary or thyme and press into the cut side of the potatoes. Place the potatoes in a large baking dish with the cut-side down. Make sure they're placed about 1-inch apart.

Roast the potatoes for about 35-minutes or until the potatoes are fork-tender and the brown side is browned.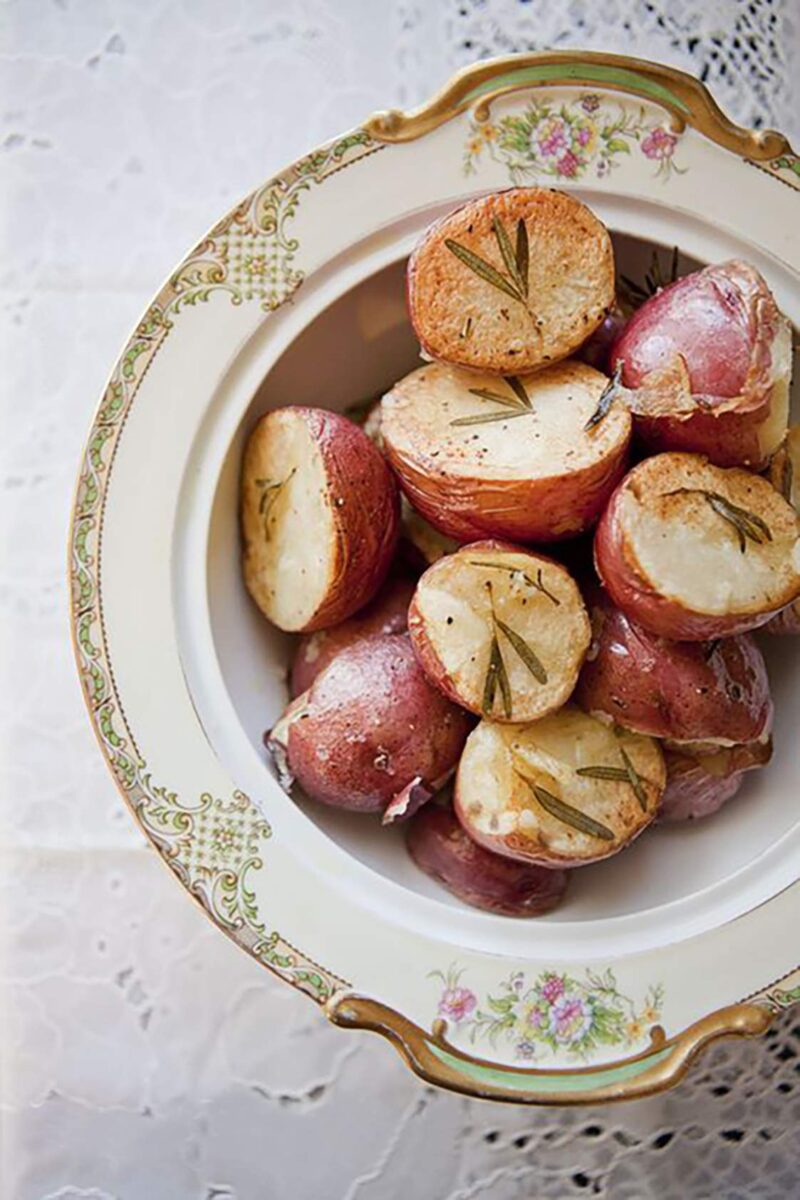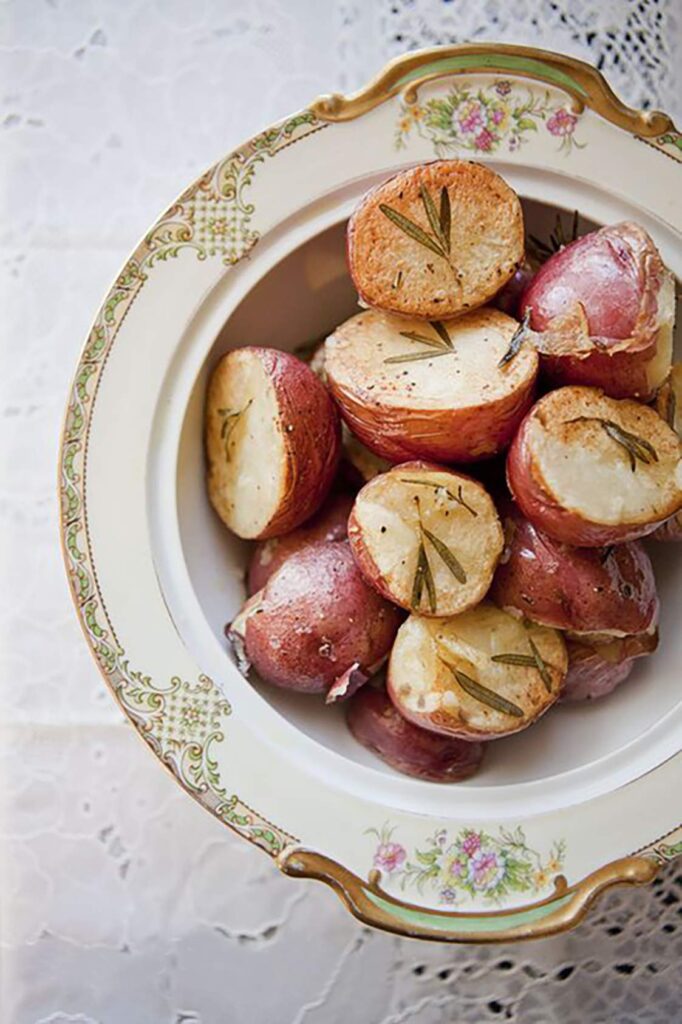 Happy Thanksgiving!
Thanks for stopping by.
See you back here next time. ♥