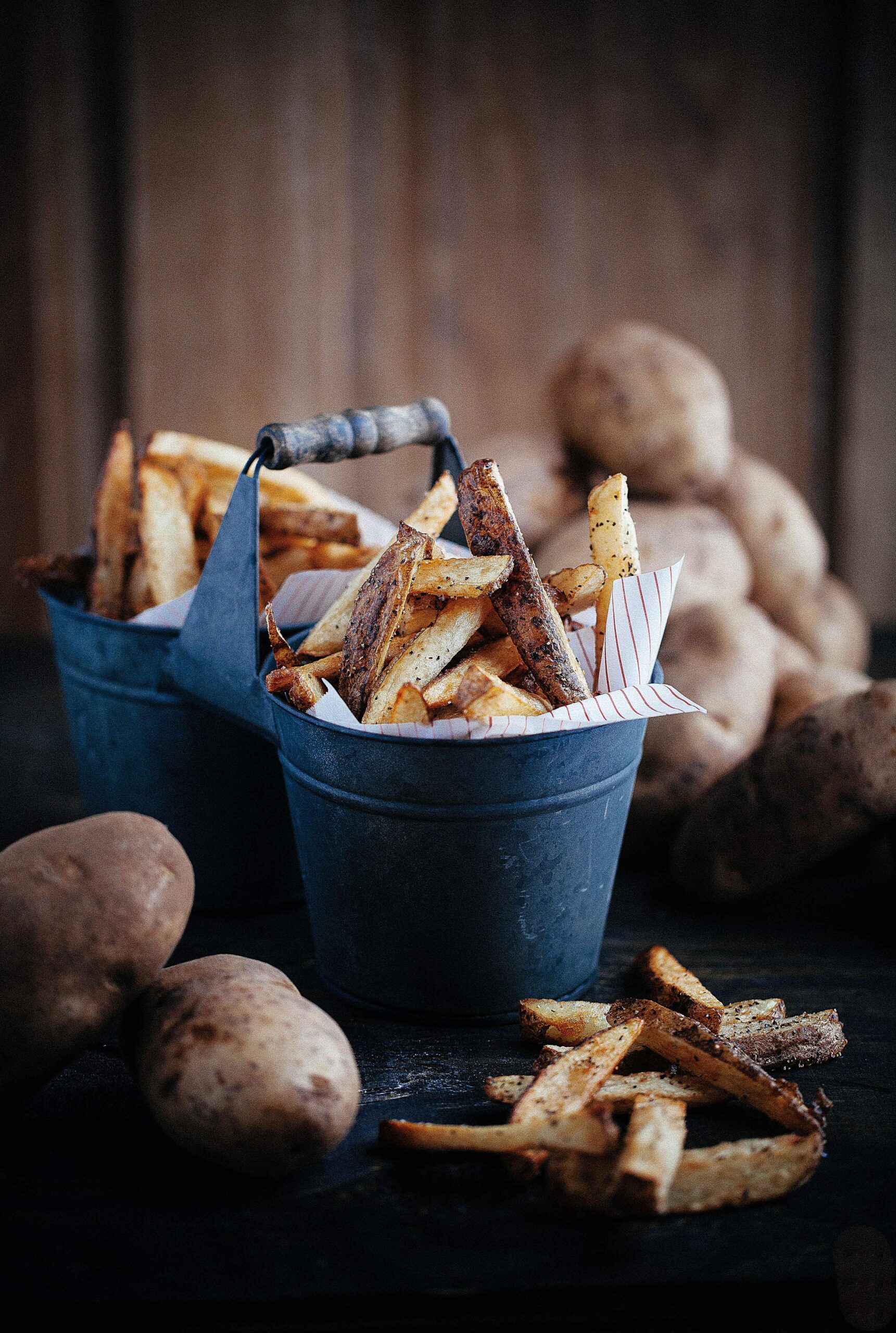 Who doesn't love fries?
Next time you get a craving for this all-time favorite food, skip the fast food joint and the frozen food section and treat yourself to homemade fries instead.
These rustic fries with skin are a perfect side because they're fast to make and can be paired with just about anything and they're oh-so delicious.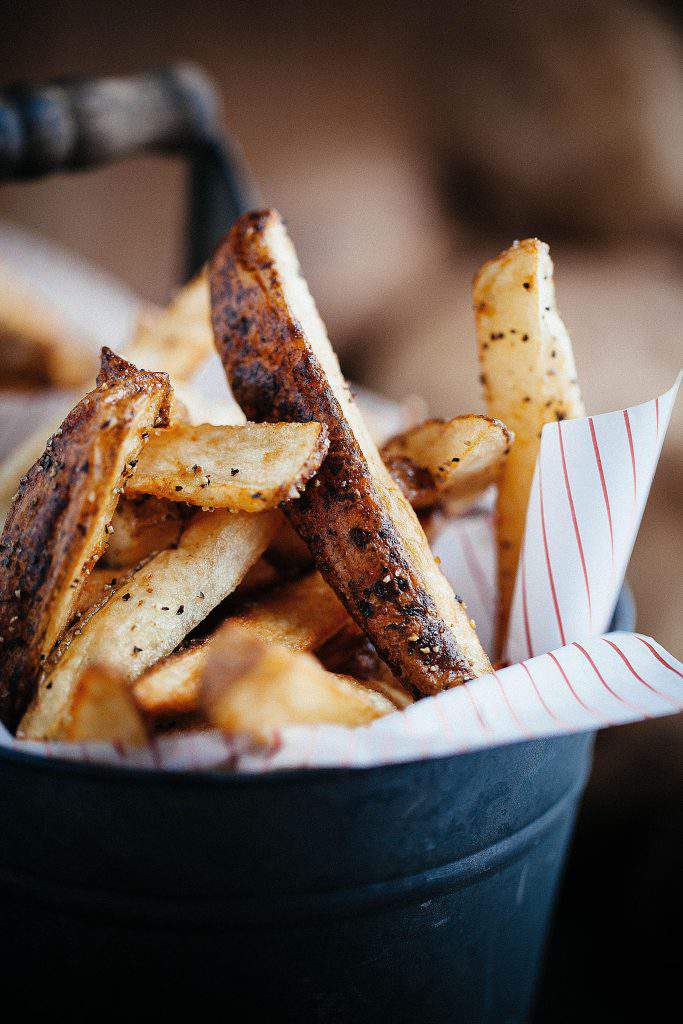 Don't you just want to pick out a few of these fries and pop them in your mouth?
I'll bet you forgot you could make home fries, didn't you?
I think these taste so much better than anything you could ever by at any store.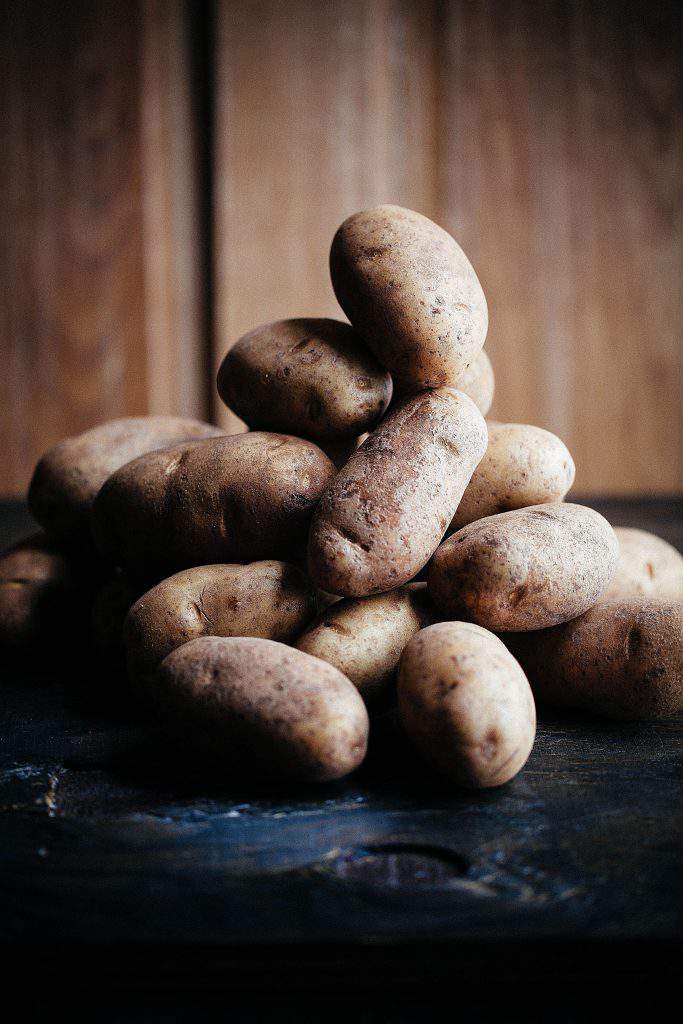 I always cut my fries with the skin on.
That's what gives the fries more delicious texture not to mention that great rustic appearance.
Make sure you scrub the potato skins  really well with a veggie brush to get the potato nice and clean before cutting them up.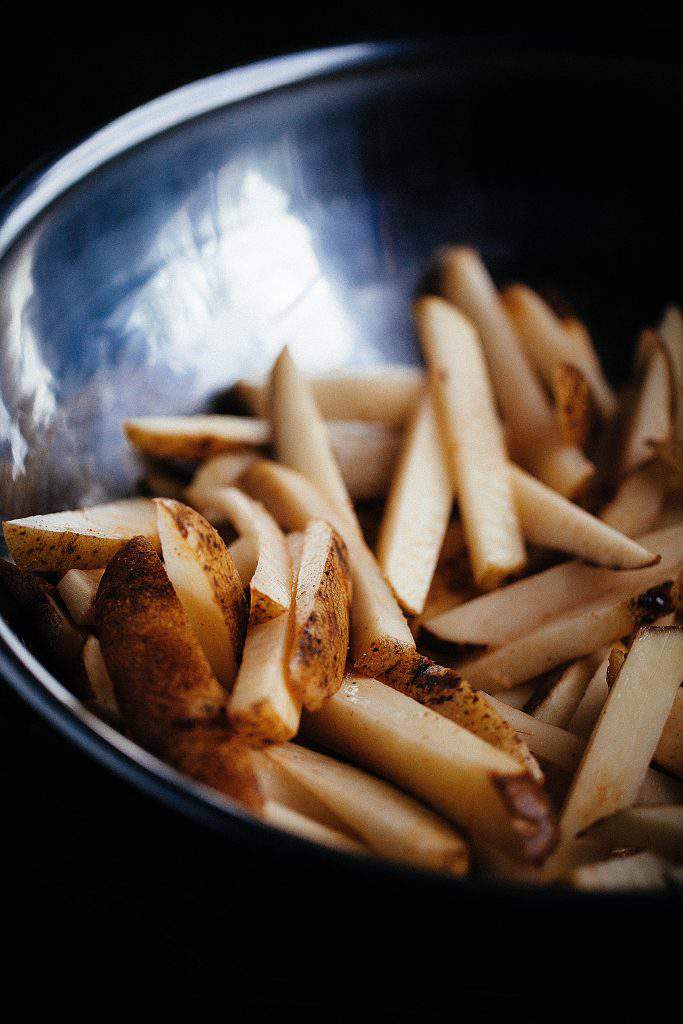 I'd love to get one of those industrial potato cutters like the ones you see at country fairs and carnivals.
Until then, I'll have to stick with cutting my potatoes by hand.
It's important to cut the fries the same width and length as much as you can to ensure even and consistent cooking.
Then, deep fry until lightly brown all over.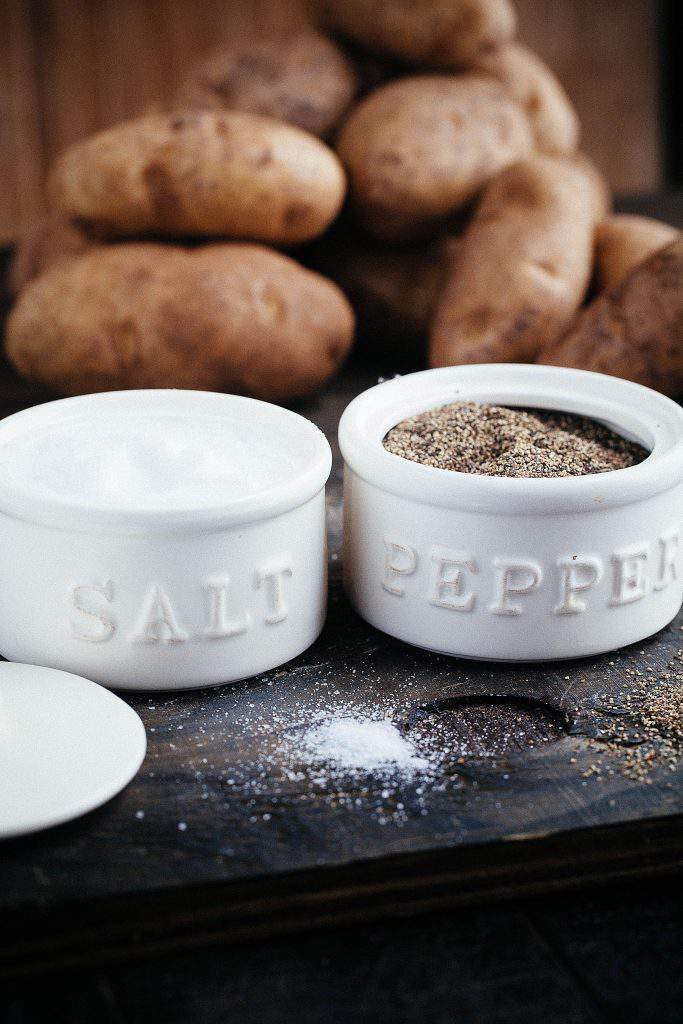 Remove from the hot oil and place the fries on a paper towel to drain.
While they're still hot, lightly sprinkle the fries with sea salt and cracked, black pepper.
On a side note, aren't these salt and pepper containers cute?
I wish I could remember where I bought them. They stack on top of each other and look really cute in my kitchen.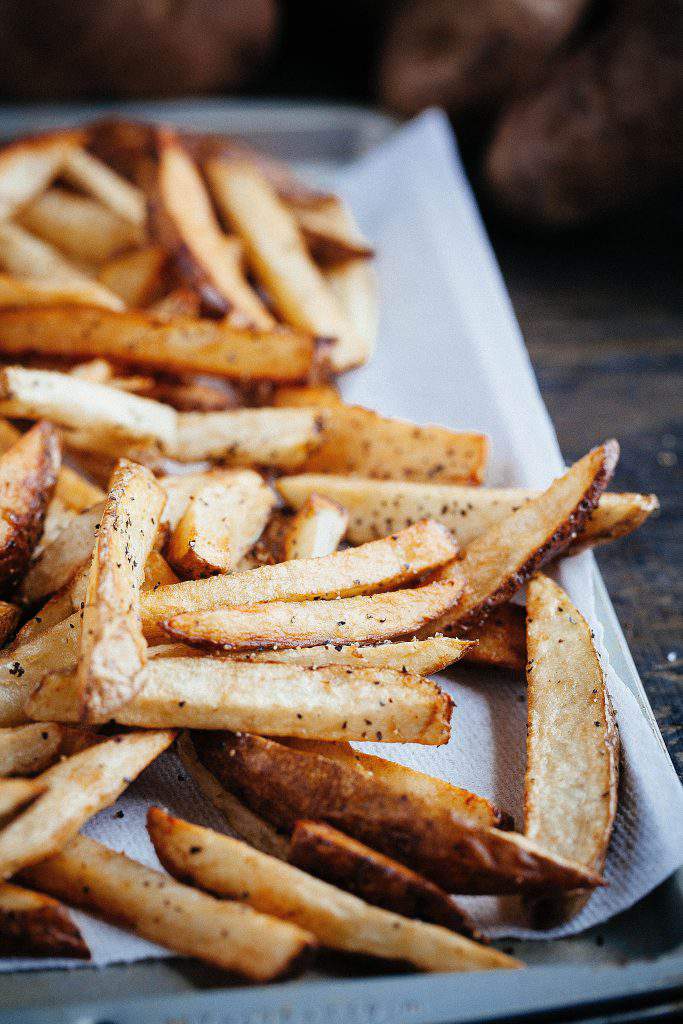 These fries are a perfect compliment to grilled cheeseburgers.
If you can, try to time your deep fry frying to coincide with when you're burgers are done.
They really are best served when they're still a little hot.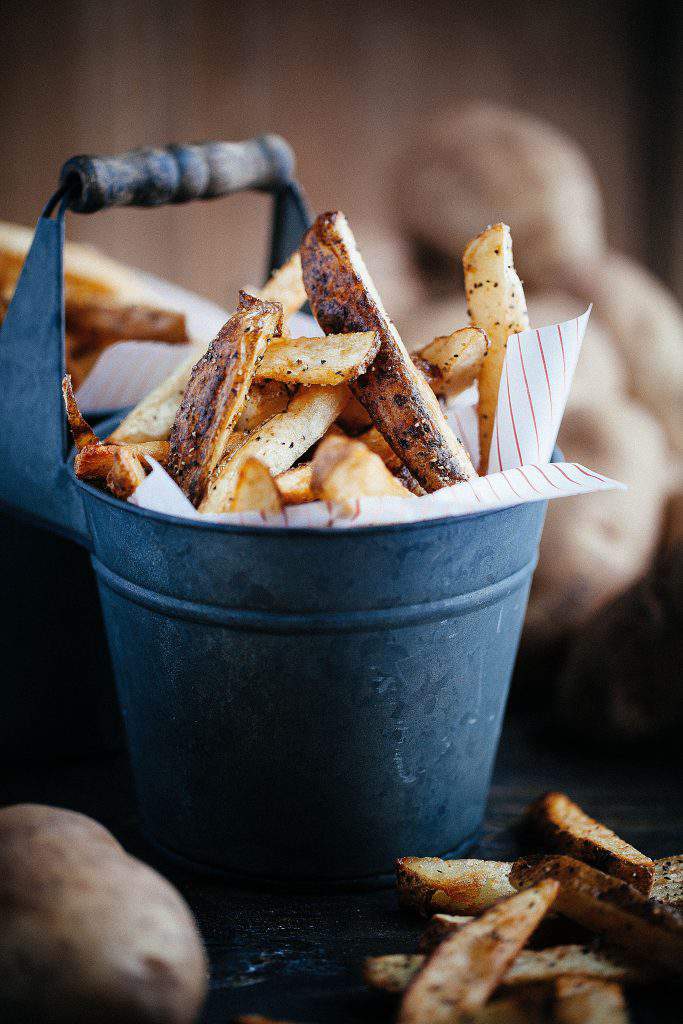 If you have some cute serving containers, use them.
I've had this galvanized bucket set for years and I just love them.
If you have tins like this, be sure to line them properly before filling with fries.
I used a small square of parchment paper as well as a layer of this decorative red-striped baking paper for a fun presentation.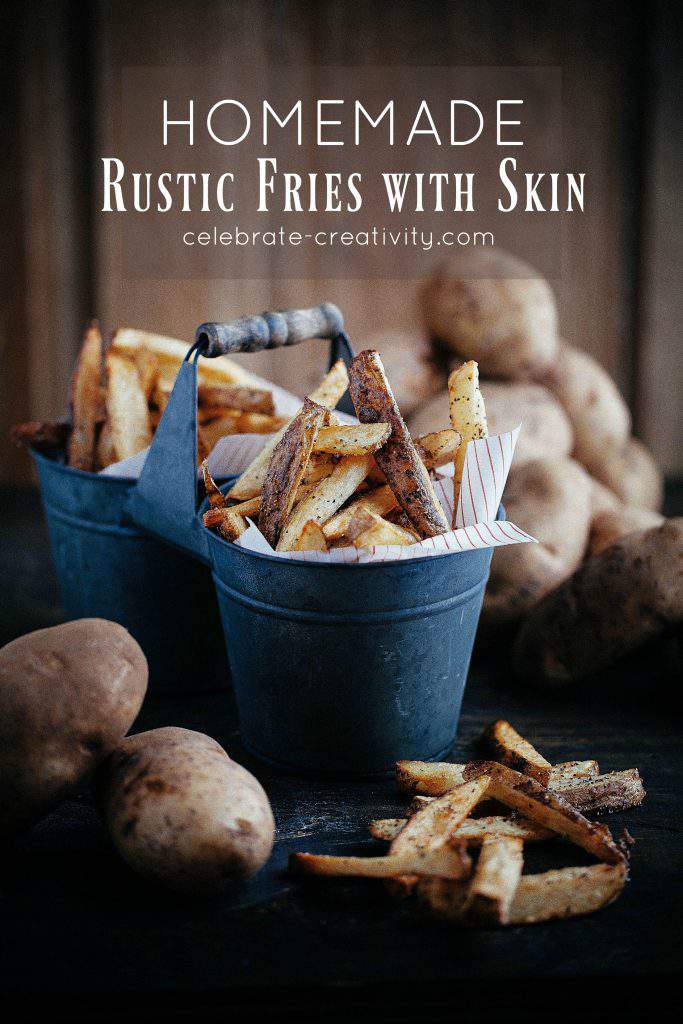 Thanks for stopping by.
See  you back here next time. ♥
I'm linking this Rustic Fries with Skin post to the following: