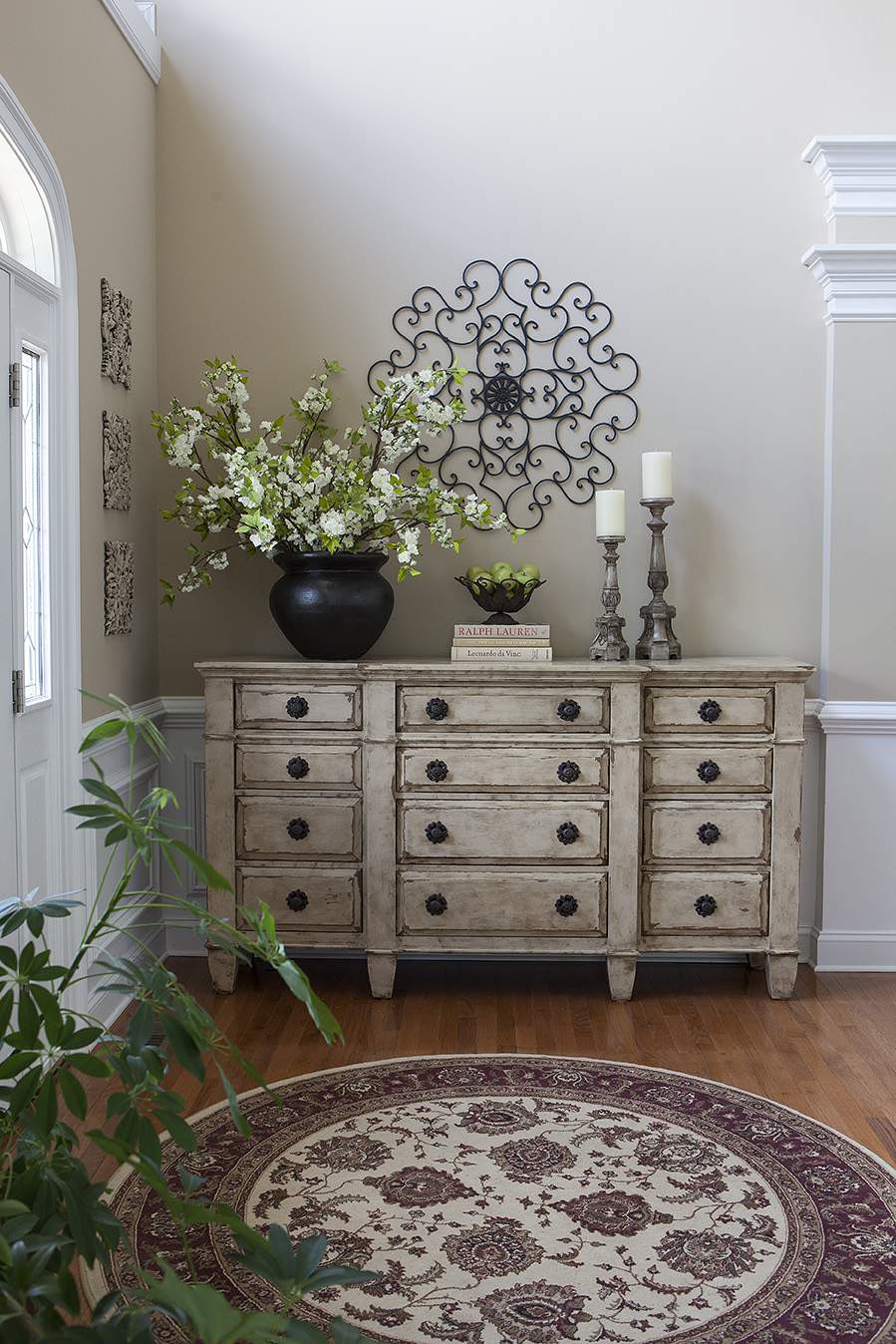 It's been several weeks since I shared my foyer credenza makeover and I thought you might enjoy an update on the space.
I finally found a few simple pieces to add to the furniture top which makes my newly-painted project look even better.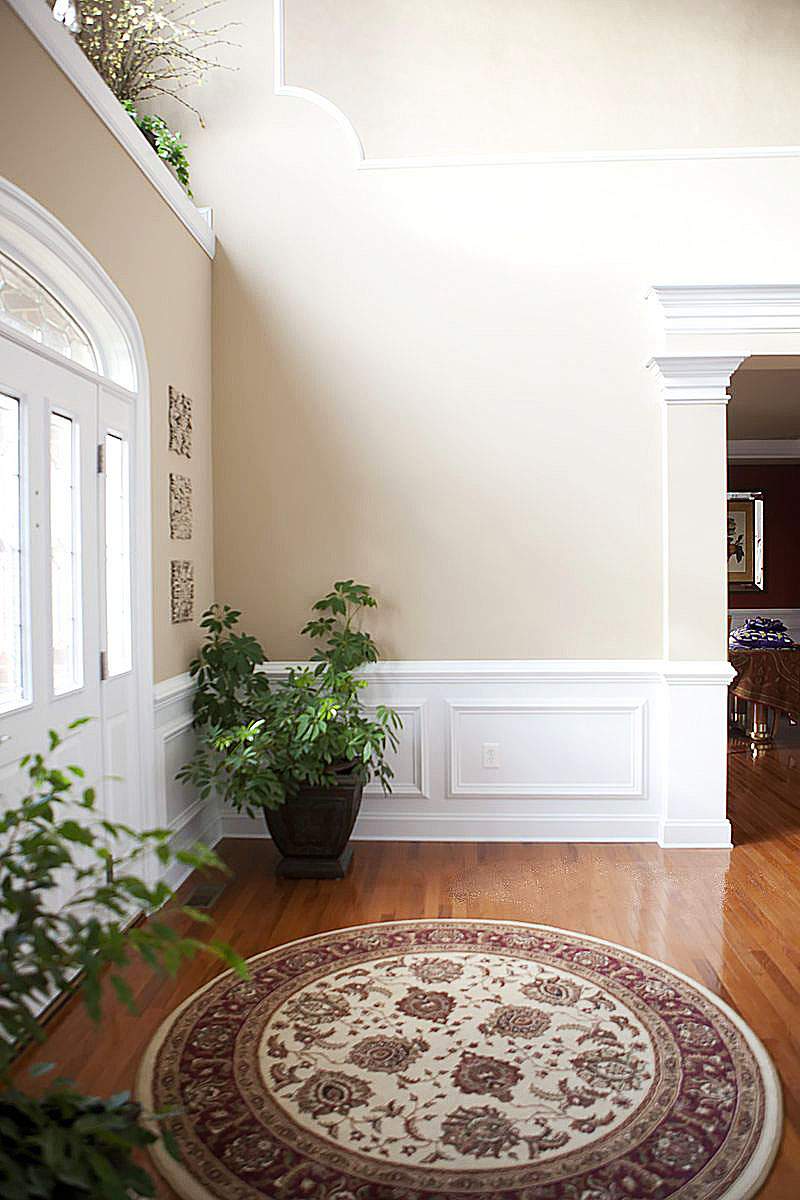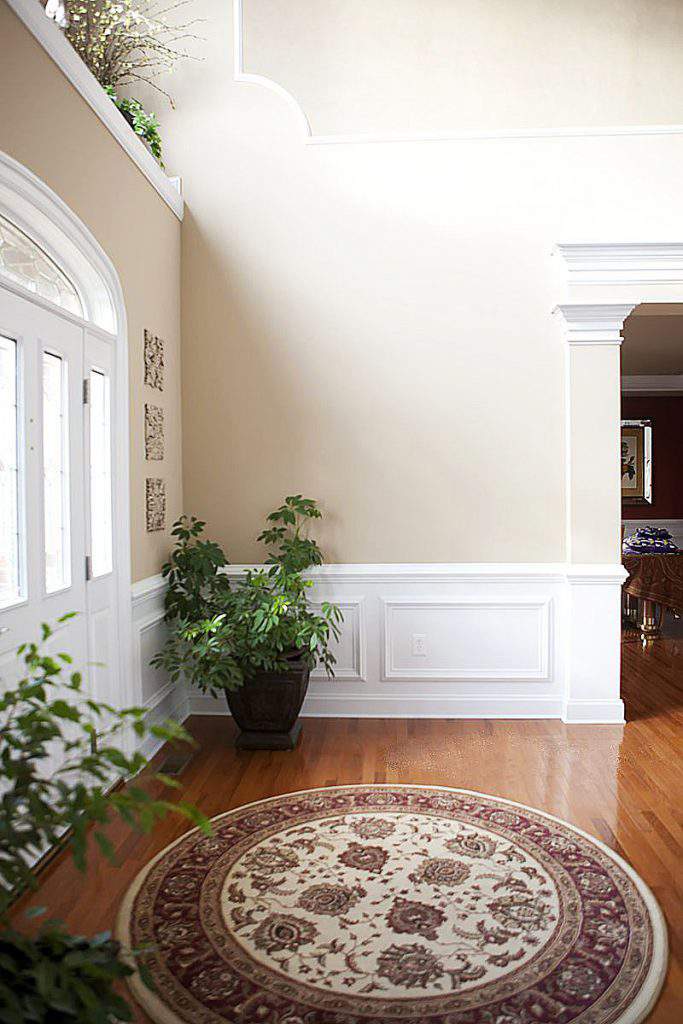 First, allow me to give you a little background on this part of my house.
For years, this was the wall in my foyer.
The empty space just begged for something more substantial and decorative.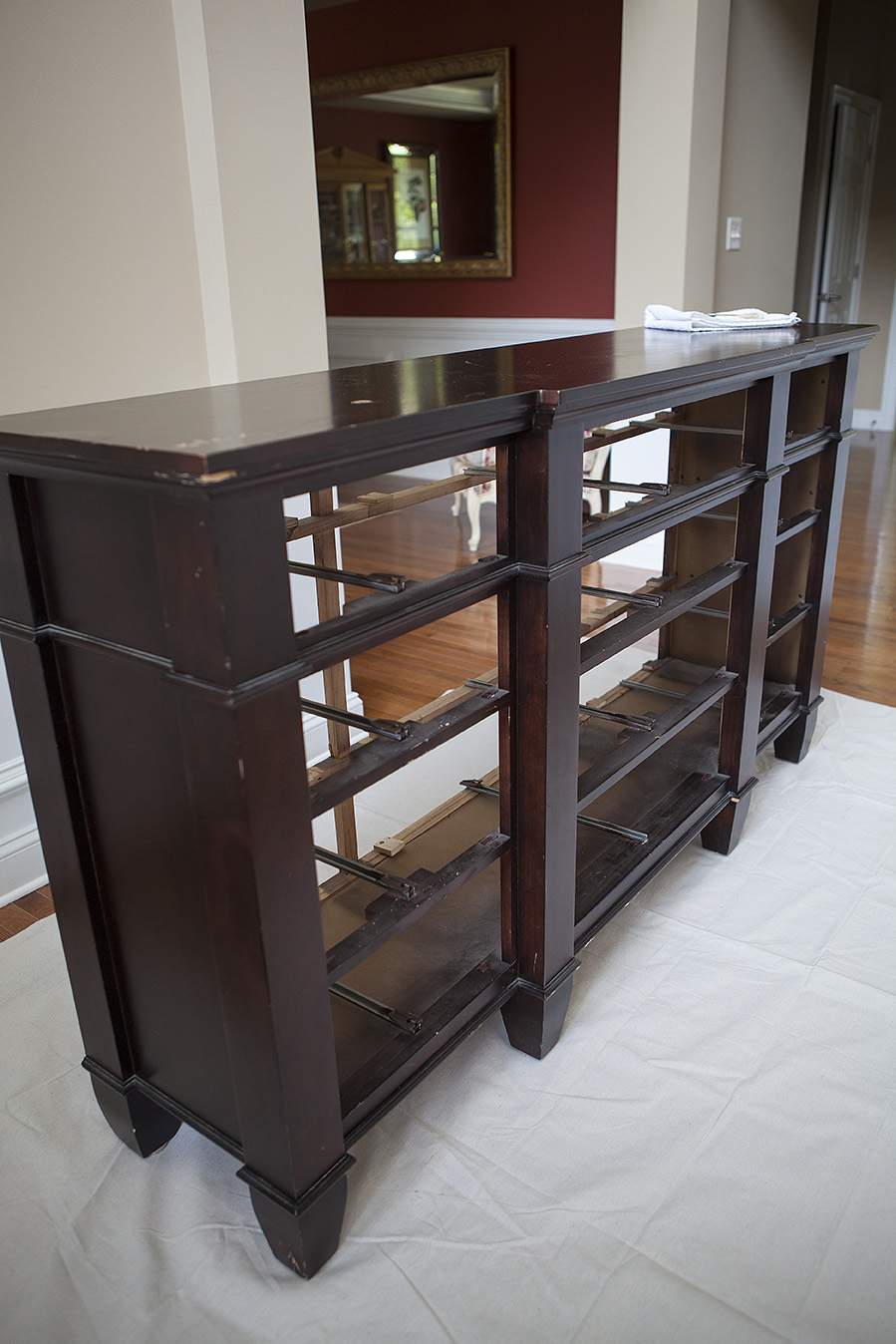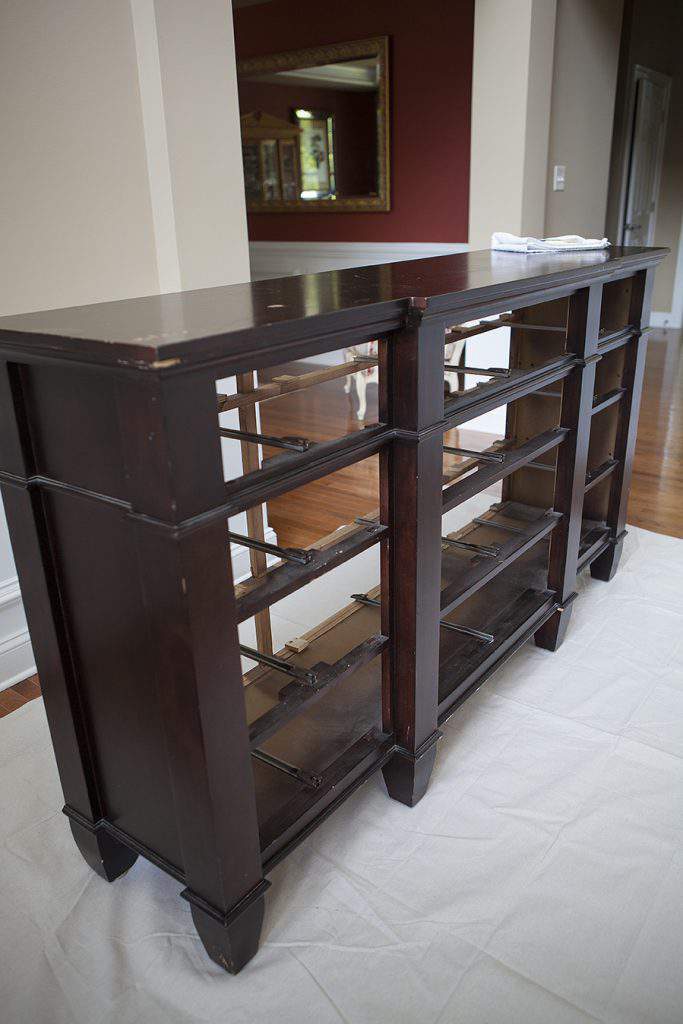 I found this wonderful old credenza in a thrift store at a real bargain basement price and thought it would be wonderful to eat up that blank wall.
I was eager to change the old, dark burgundy color and I wanted the new color to match my tan walls.
You can see the step by step makeover of this piece in an earlier post HERE.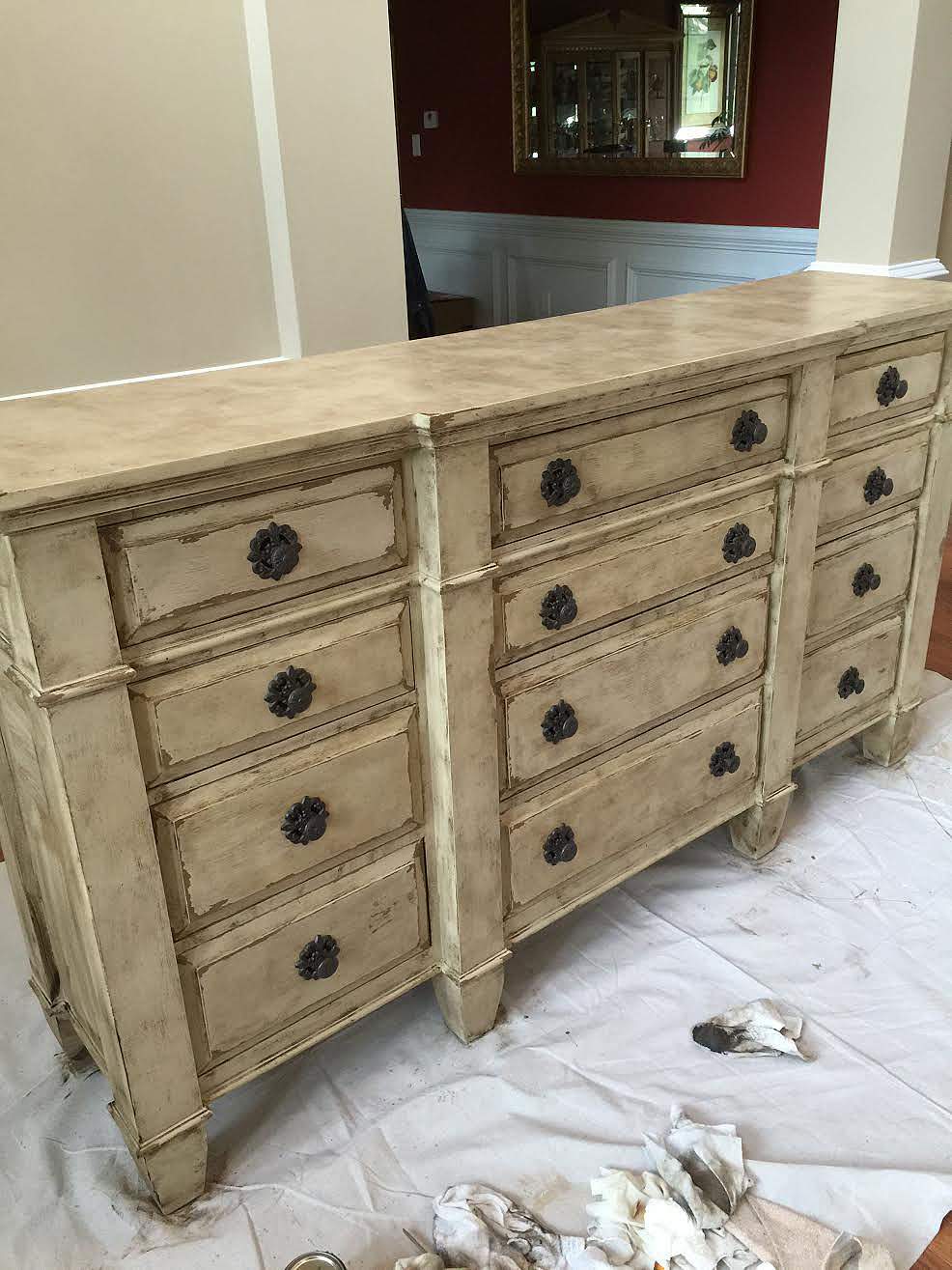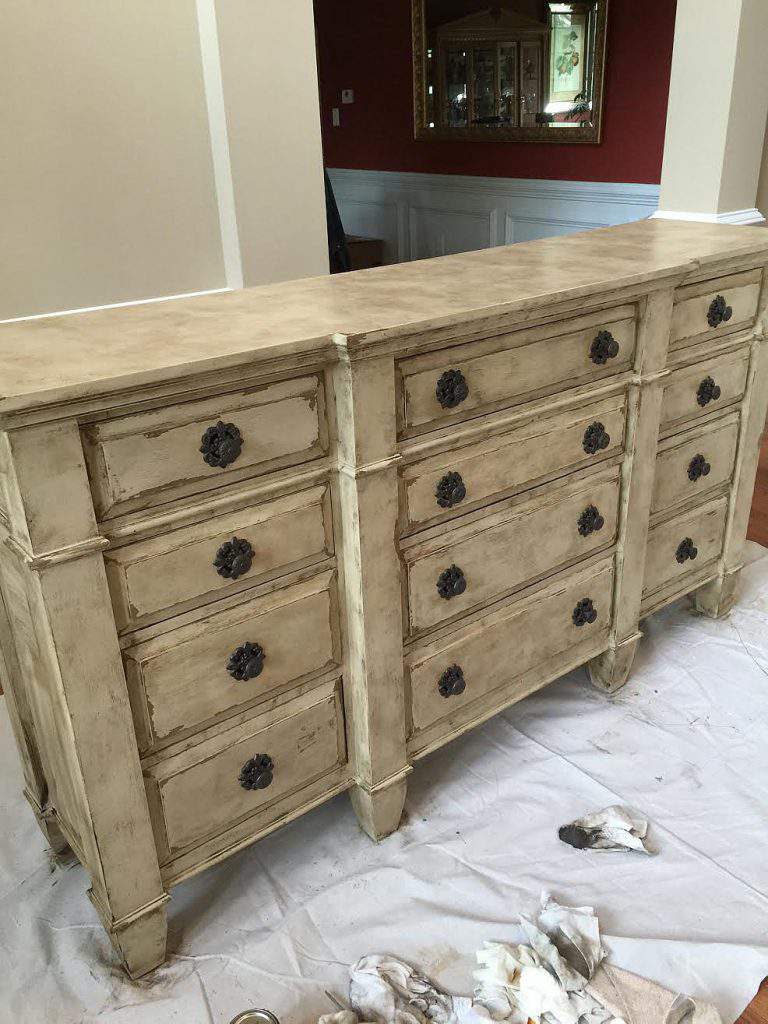 I've never worked much with dark wax before but I'm kinda hooked on it now.
It's the wax that gives this cabinet the aged, vintage look it now has.
I must have an old soul or something because I've always been more drawn to this vintage, rustic look.
My twin sister, Paula looked at the before and after and she definitely favored the original, darker wood.
I won't even say what she thought of the makeover. Suffice to say, despite being twins, we've always had divergent tastes.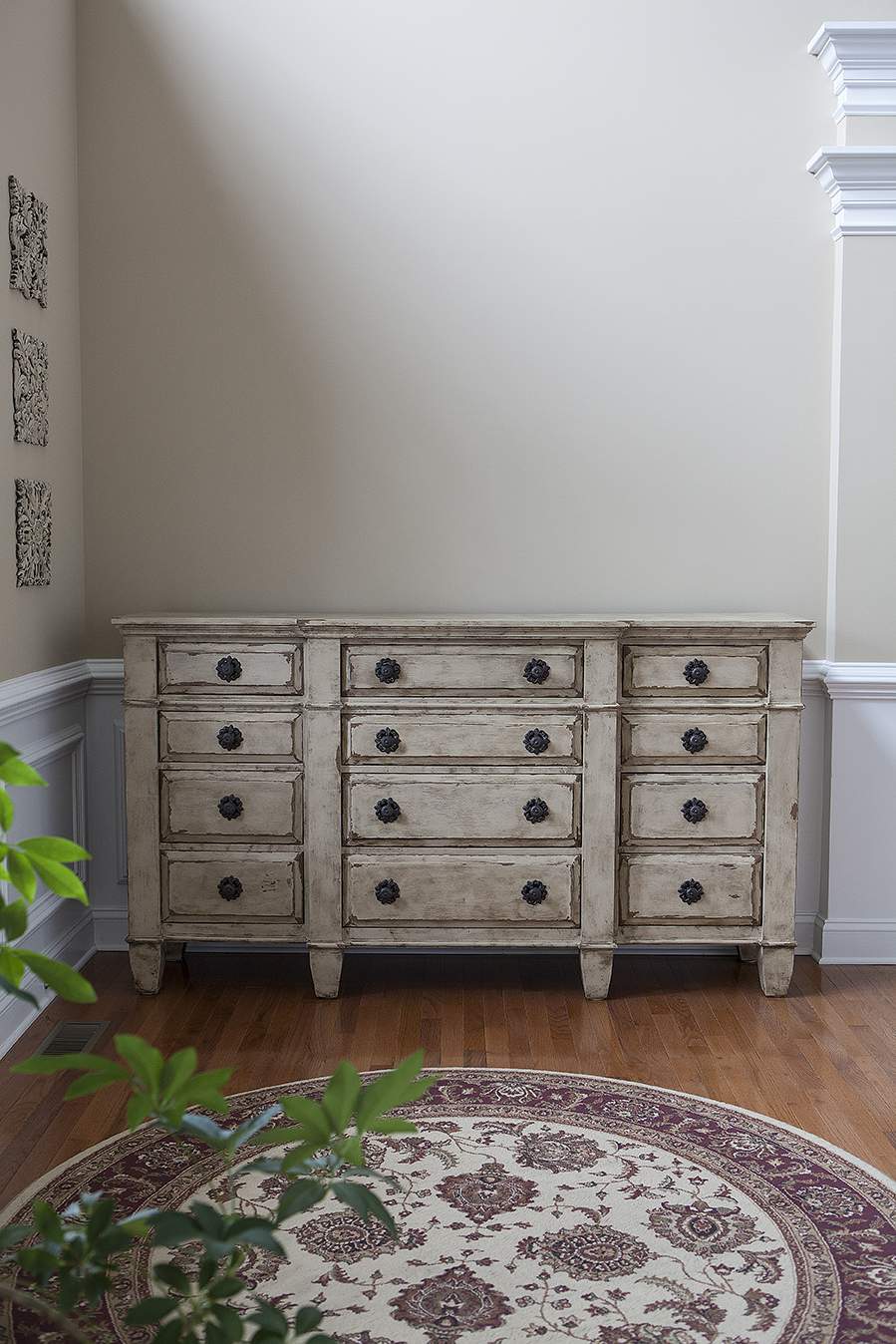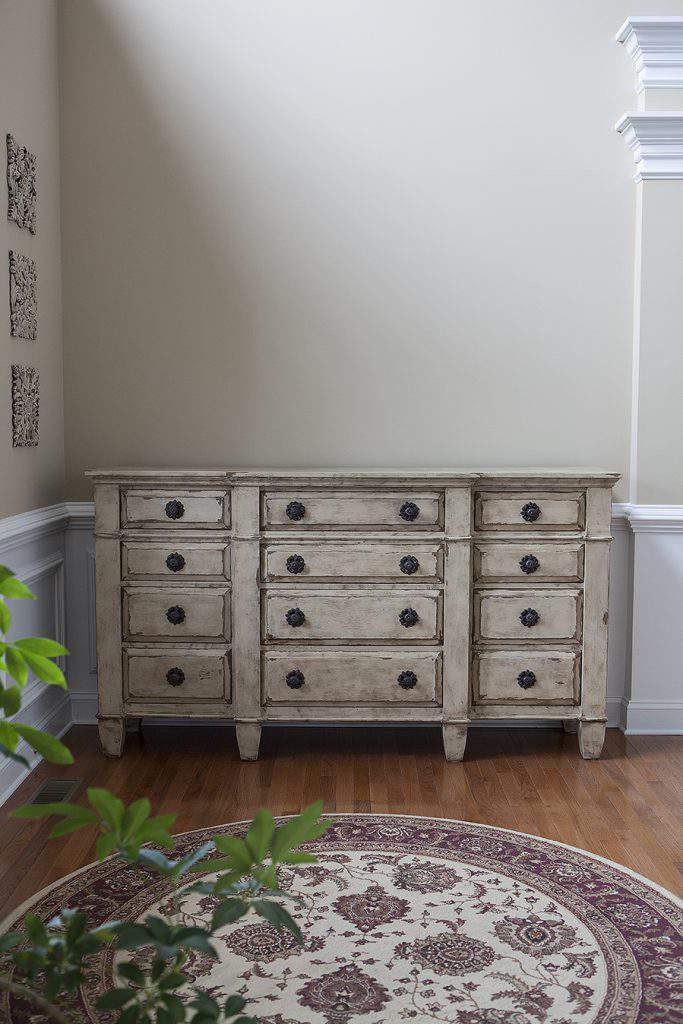 This was actually the first large-scale furniture makeover project I've ever completed.
I've browsed and swooned over many beautiful furniture makeover projects over the years and I was pleasantly surprised at how well this project turned out.
It was even a bit of a confident booster because lately I've been keeping my eyes peeled for other pieces that could use a face-lift.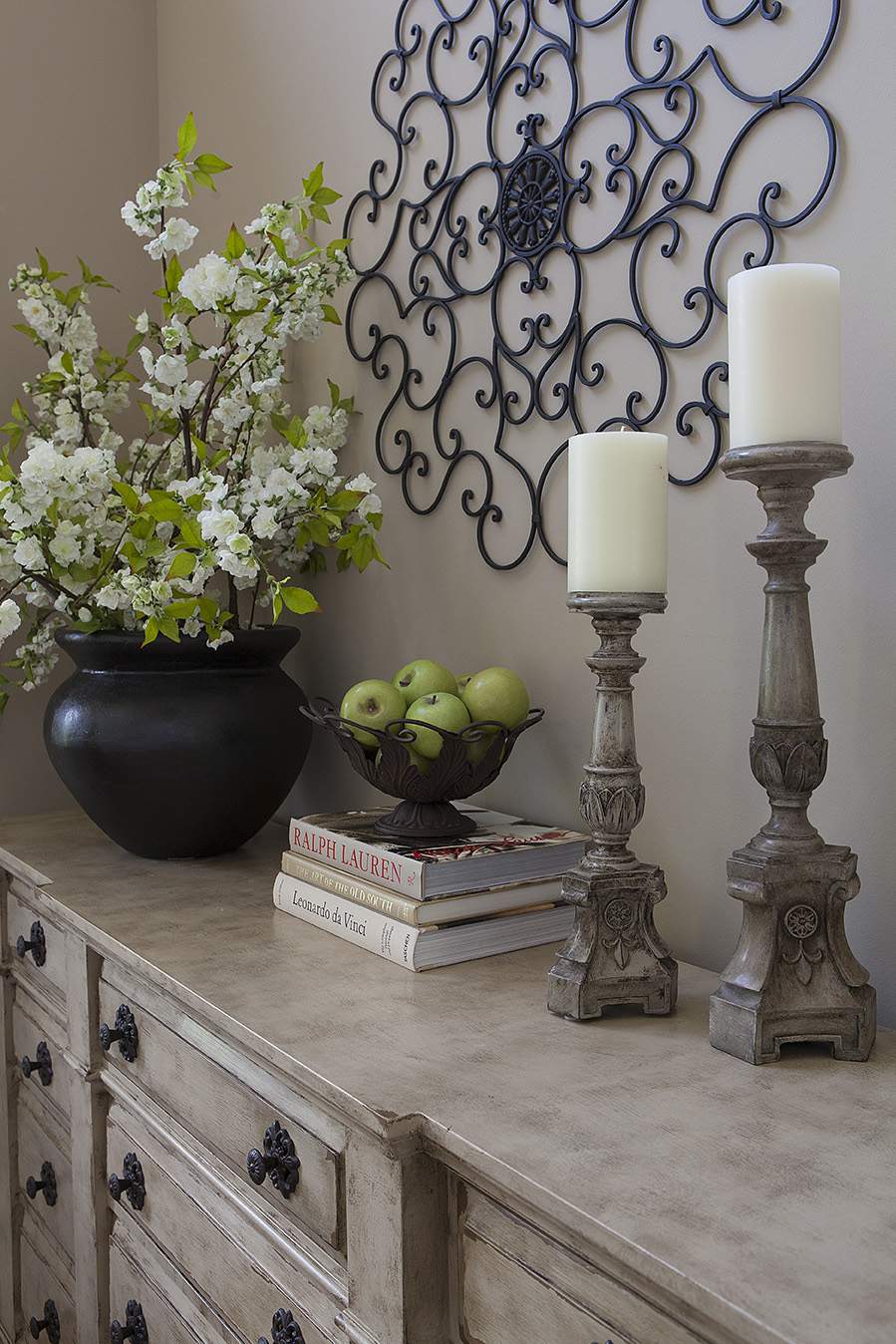 I think the wax must continue to soak into the furniture over time because it doesn't have the same "slick" feeling it had when I first applied the wax.
The top has a very smooth finish that is decidedly un-sticky. I like that.
It's been a few months since I finished this piece but I still find myself finding a reason to walk past it, just to admire it.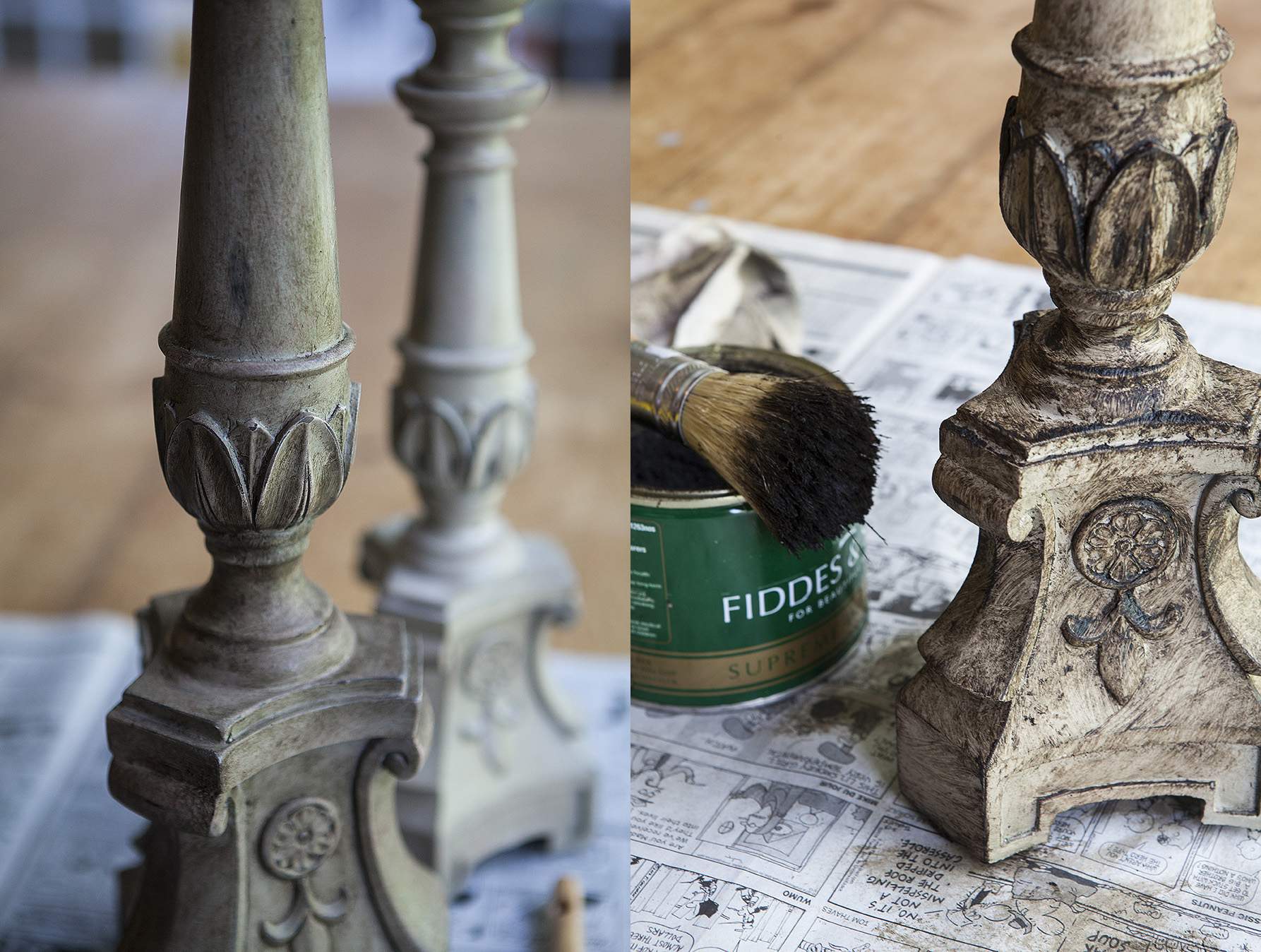 Meanwhile, let me get back to adding a little more character to the credenza.
I've had these wood candlesticks for years and decided to give them a little boost too.
I applied the same dark wax that I used on the cabinet.
When applying this kind of wax, be sure to get it into the grooves and details for maximum, vintage impact.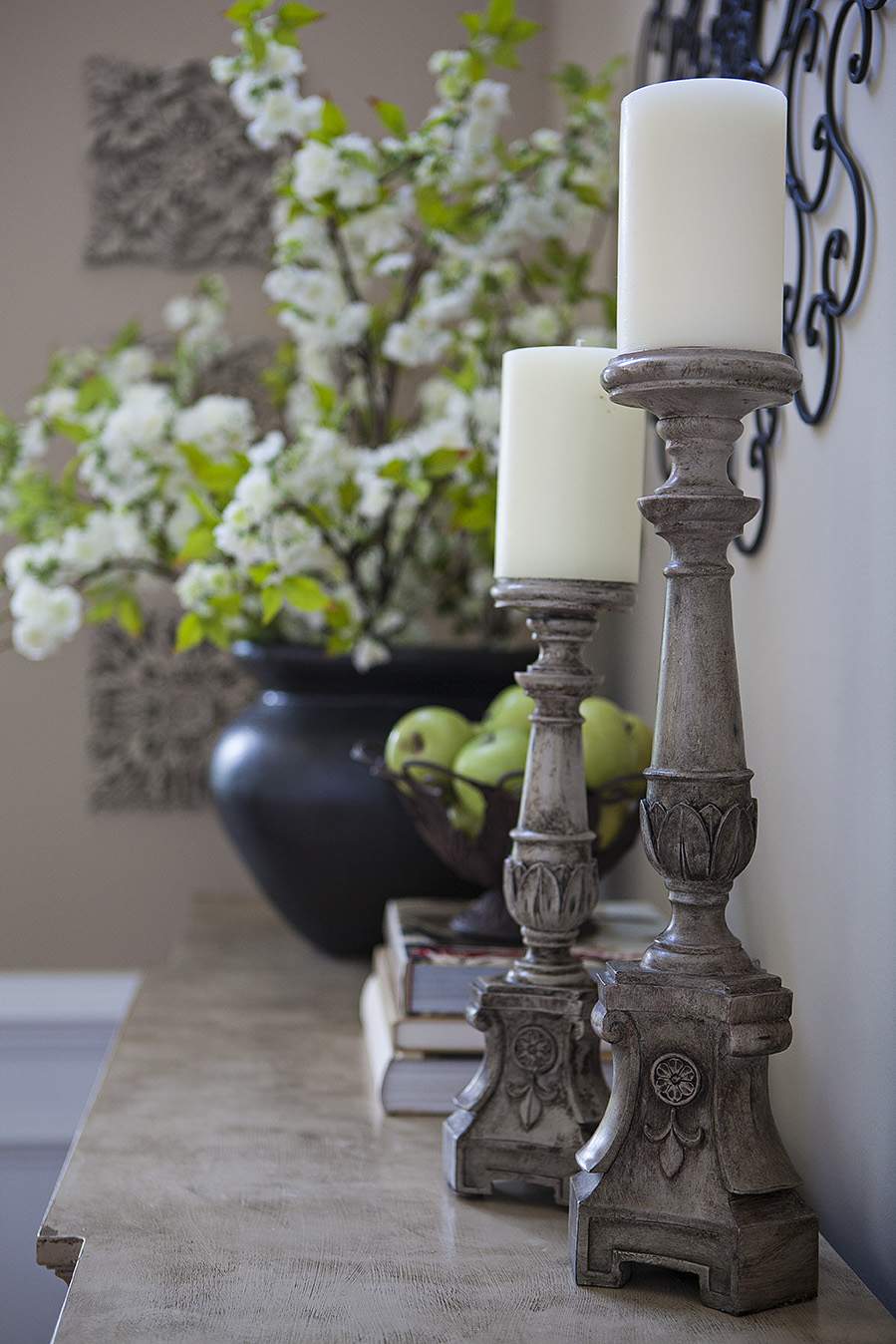 A little bit of dark wax goes a long way.
After applying the wax, I used a soft cloth to rub much of it off.
The deeper grooves and details retain the wax for that perfect aged look.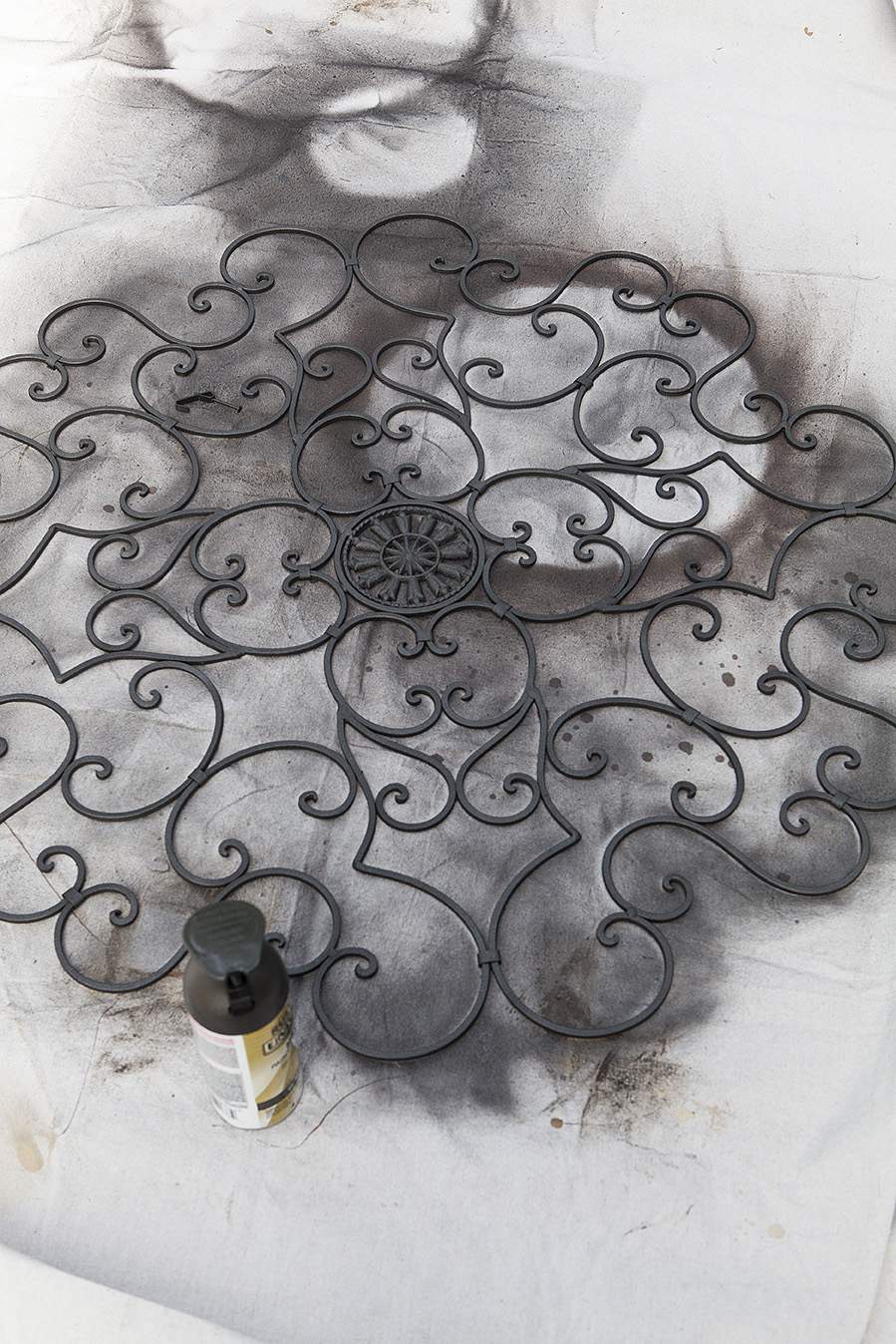 This large wrought iron medallion was another piece that I already had in my house.
It was just collecting dust in my basement storage area and I'm so glad I never tossed it out.
It needed another coat of paint but that was easy enough.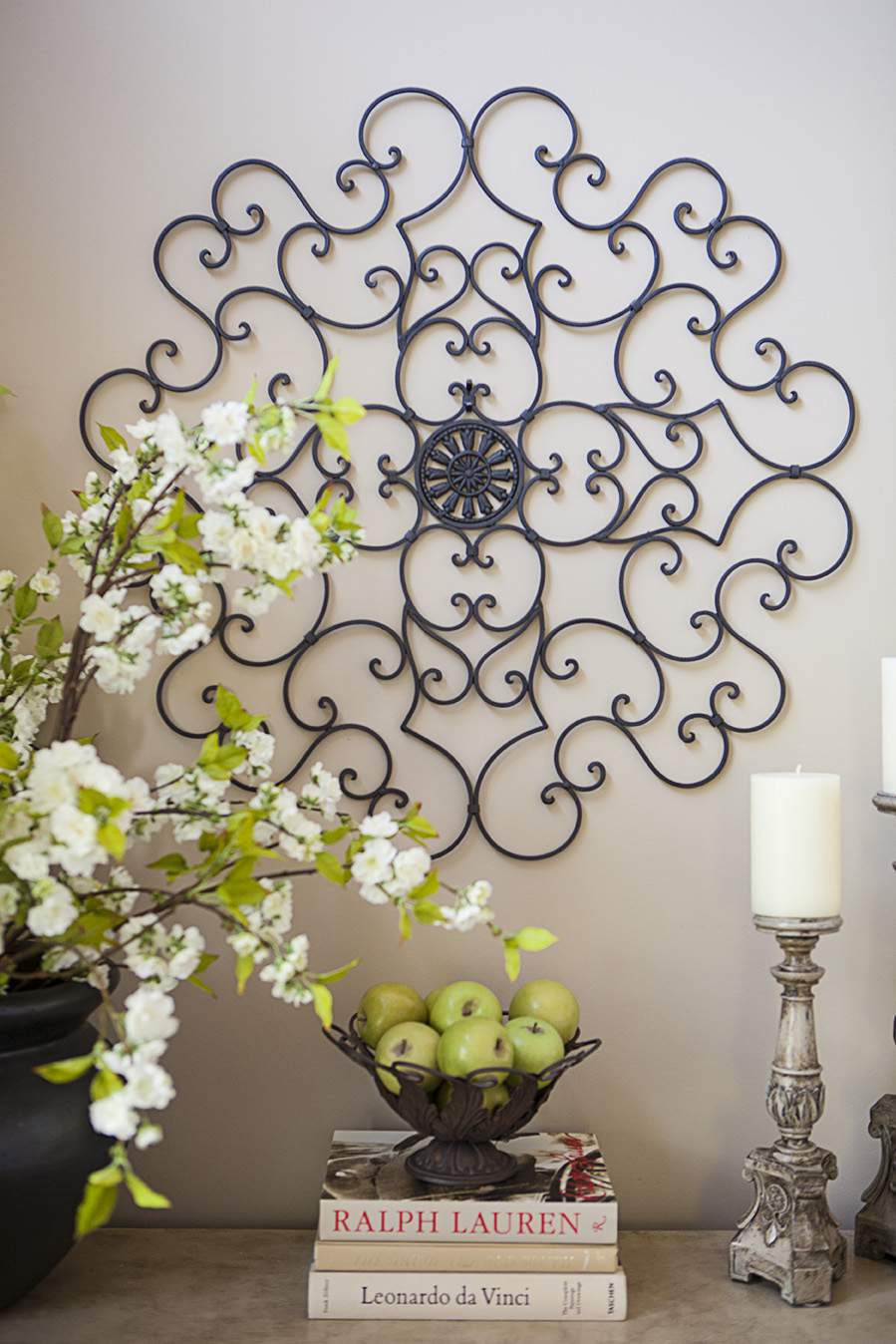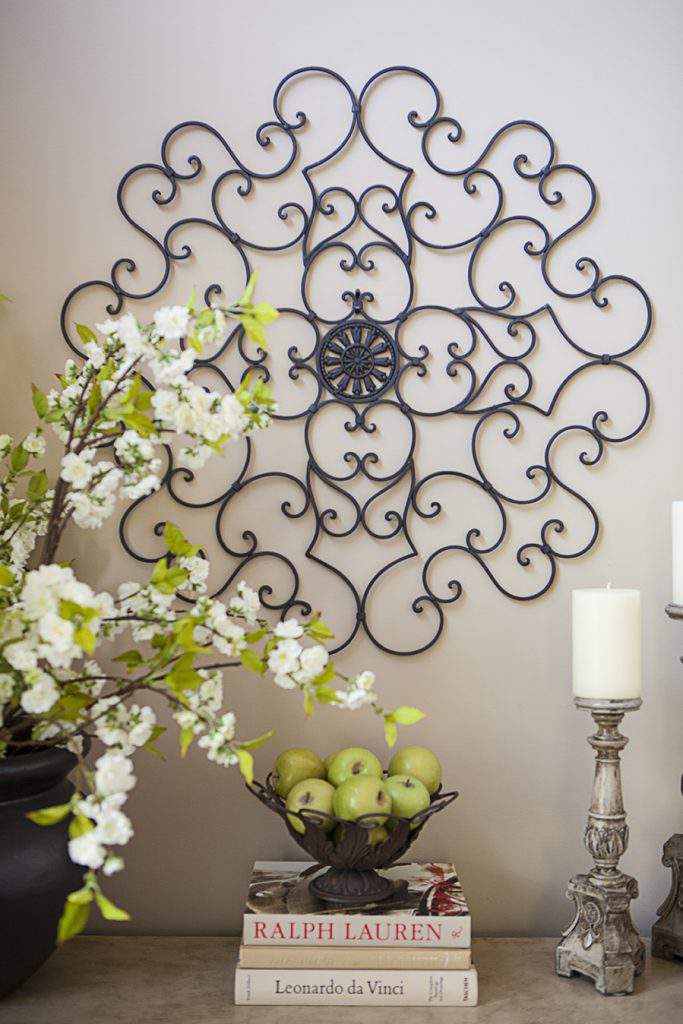 Don't you love when you're able to give new life and usefulness to something that's just been sitting around your house?
I decided earlier this year to make a concerted effort to buy less and try to use what I already have more.
Hopefully, my renewed effort at re-purposing will also help cut down on some of the clutter throughout the house.
We're also in the midst of my daughter's college application process and as soon as we're done with that all-consuming task, there's going to be a lot of purging going on around here.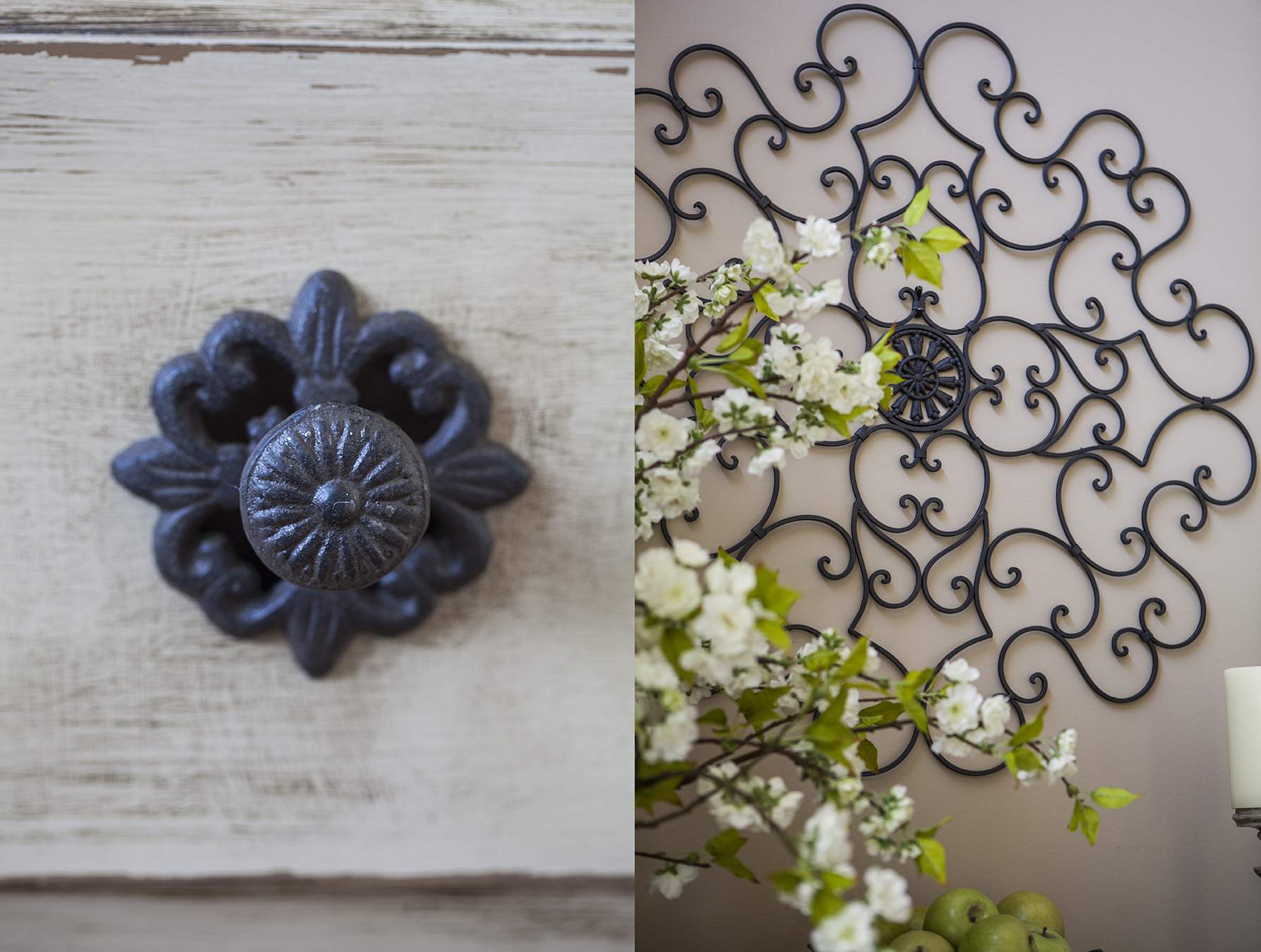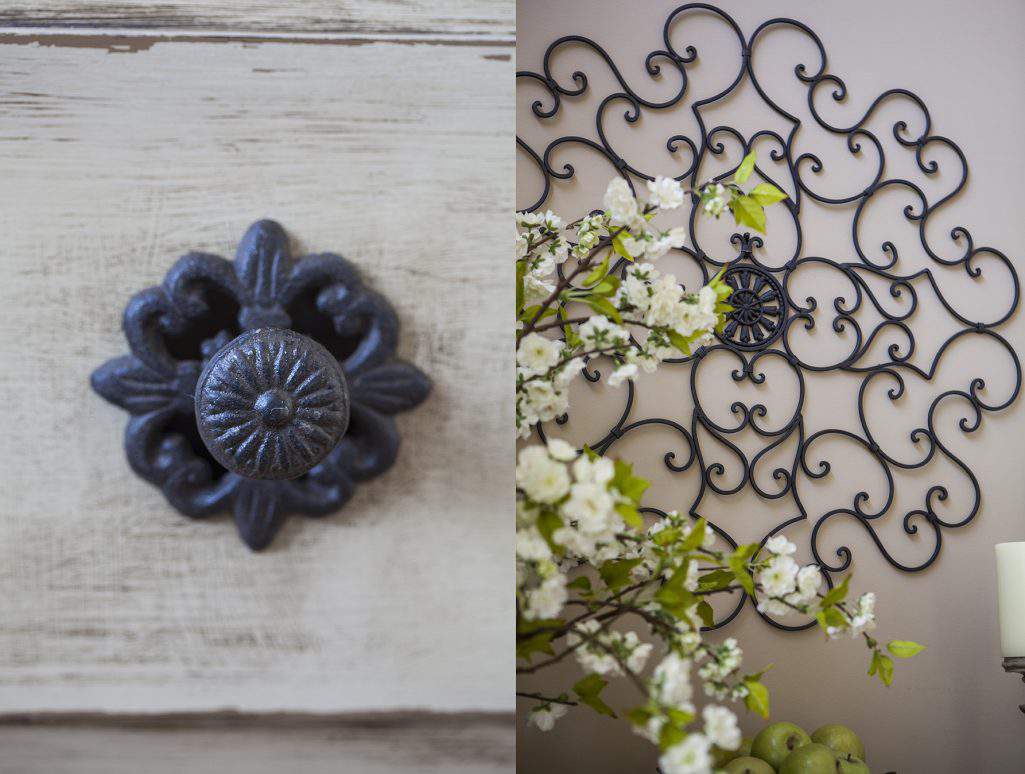 The iron medallion I painted is quite similar to the drawer pulls.
That's one of the things that prompted me to consider using the medallion in the first place.
I thought it might be a little too busy looking at first, but right now I think they go pretty well together.
I'll have to live with this decor for a bit to decide if I really like my selections.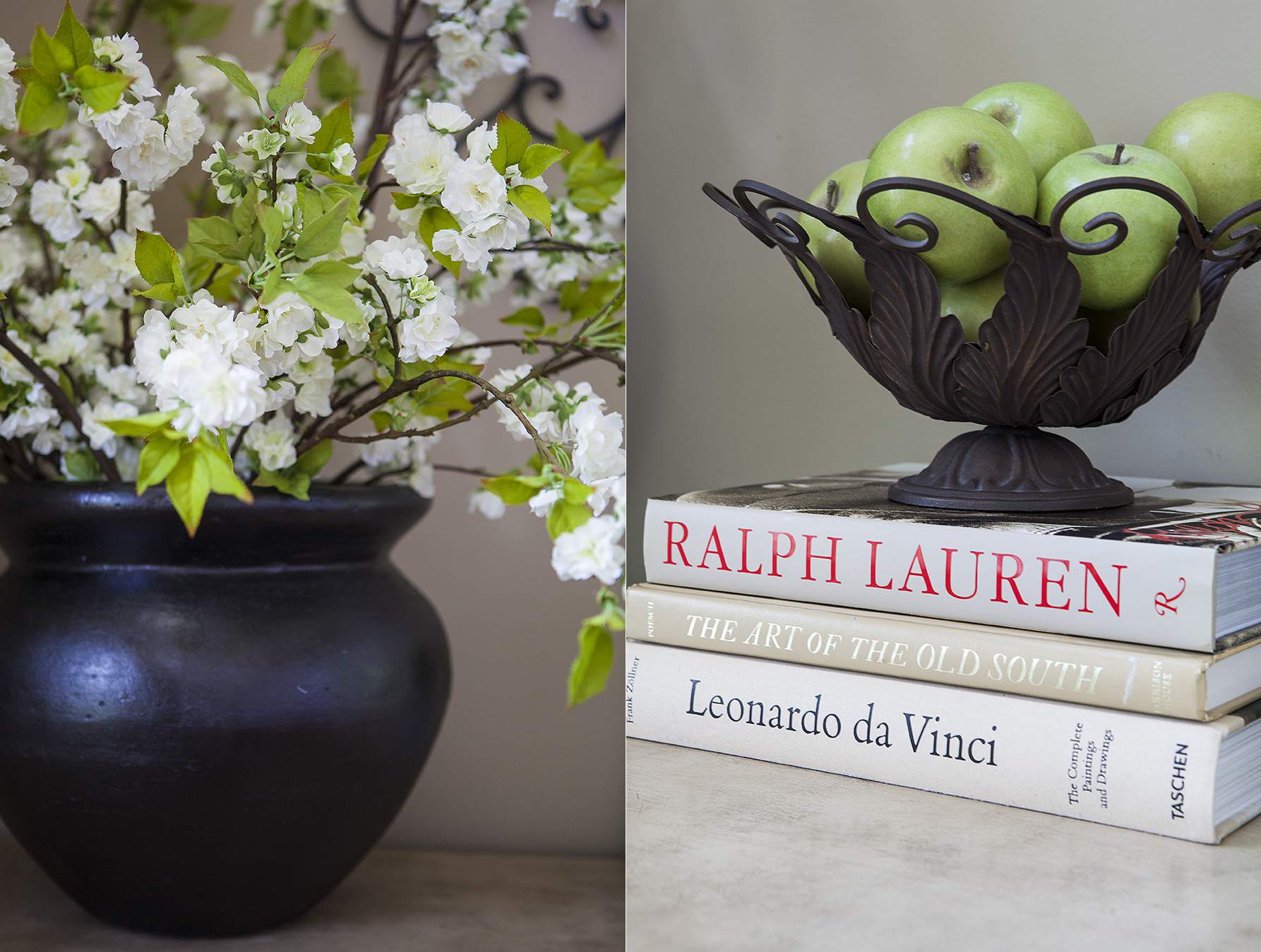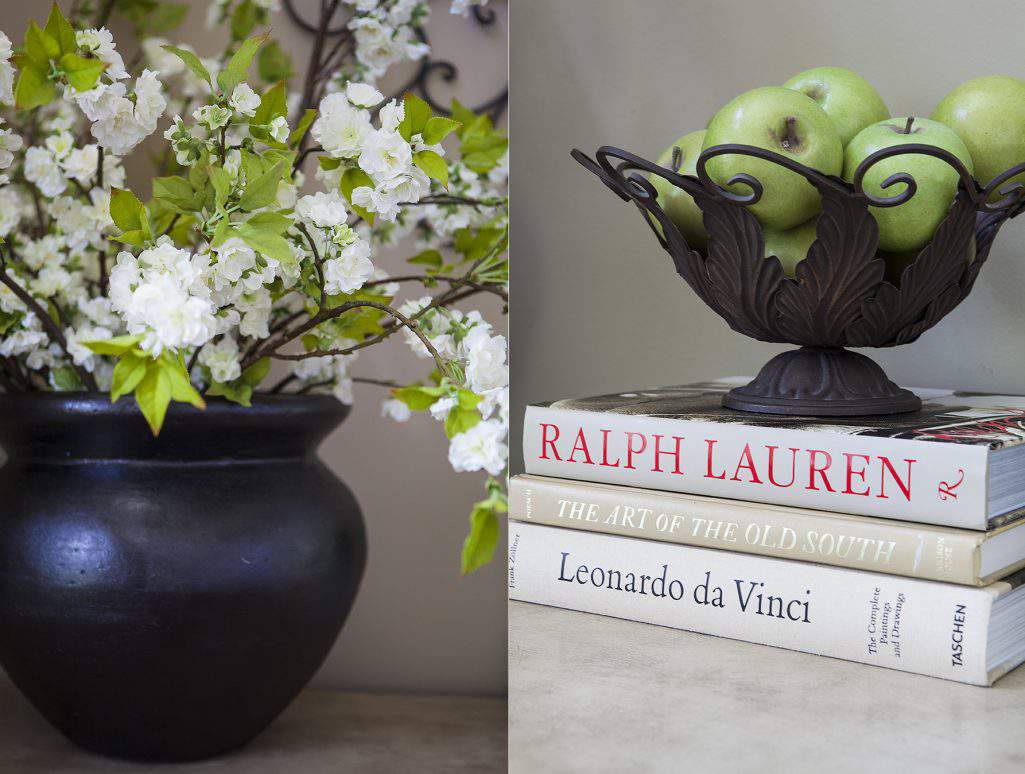 This jug-like pot used to be orange terra cotta.  It was easy enough to change that with a little spray paint to match the drawer pulls.
Throw in a trio of stacked books and some artificial fruit and another vignette is created.
By the way, you can see my devotion to books and books as decor in an earlier post HERE.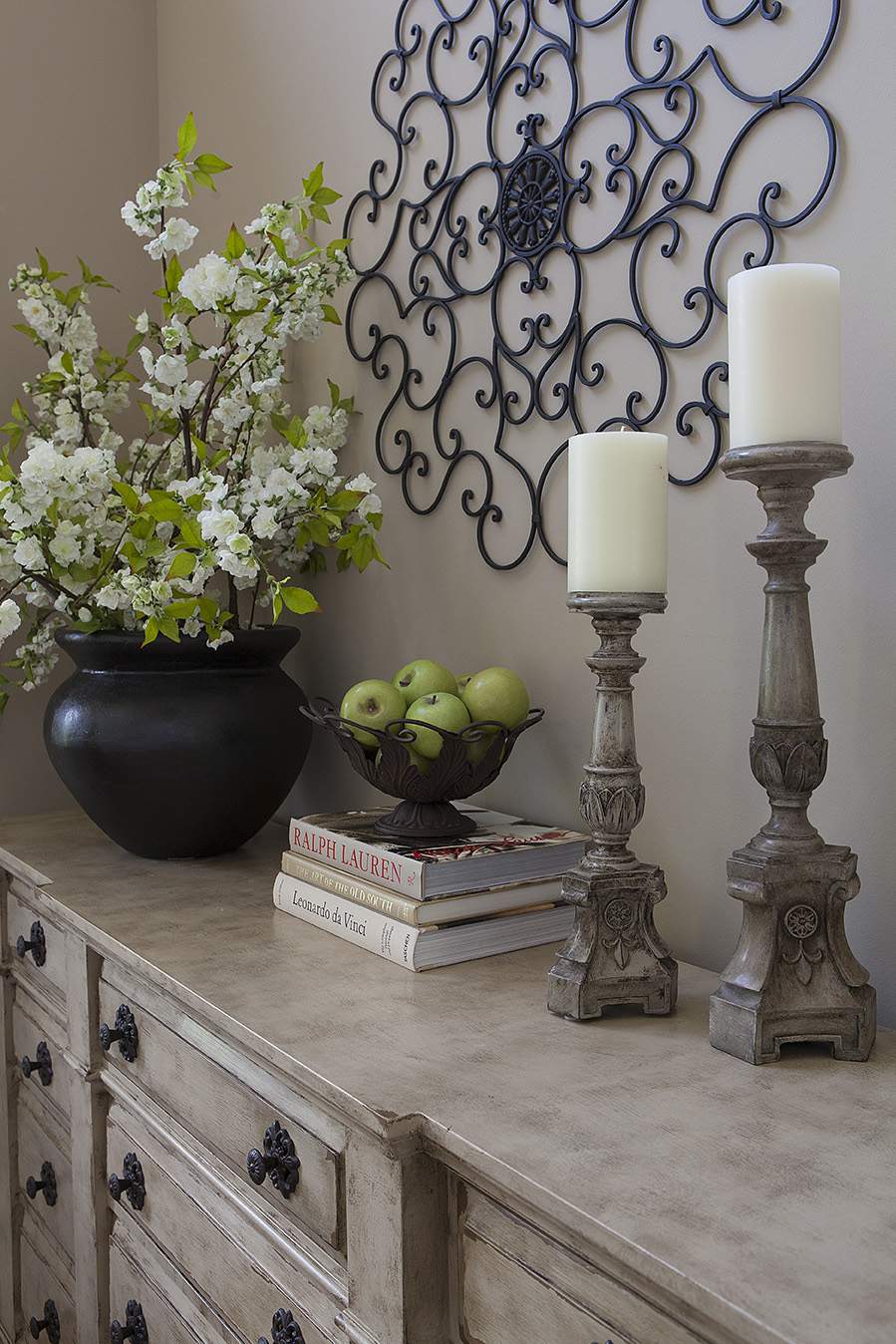 Here's a look at the different paint colors I used throughout this project.
Walls=Lenox Tan (HC-44) by Benjamin Moore.
Cabinet=Valley Forge Brown (under coat-HC-47), Lenox Tan (outer coat HC-44)
Oversize vase and iron medallion=Oil Rubbed Bronze by Rust-Oleum.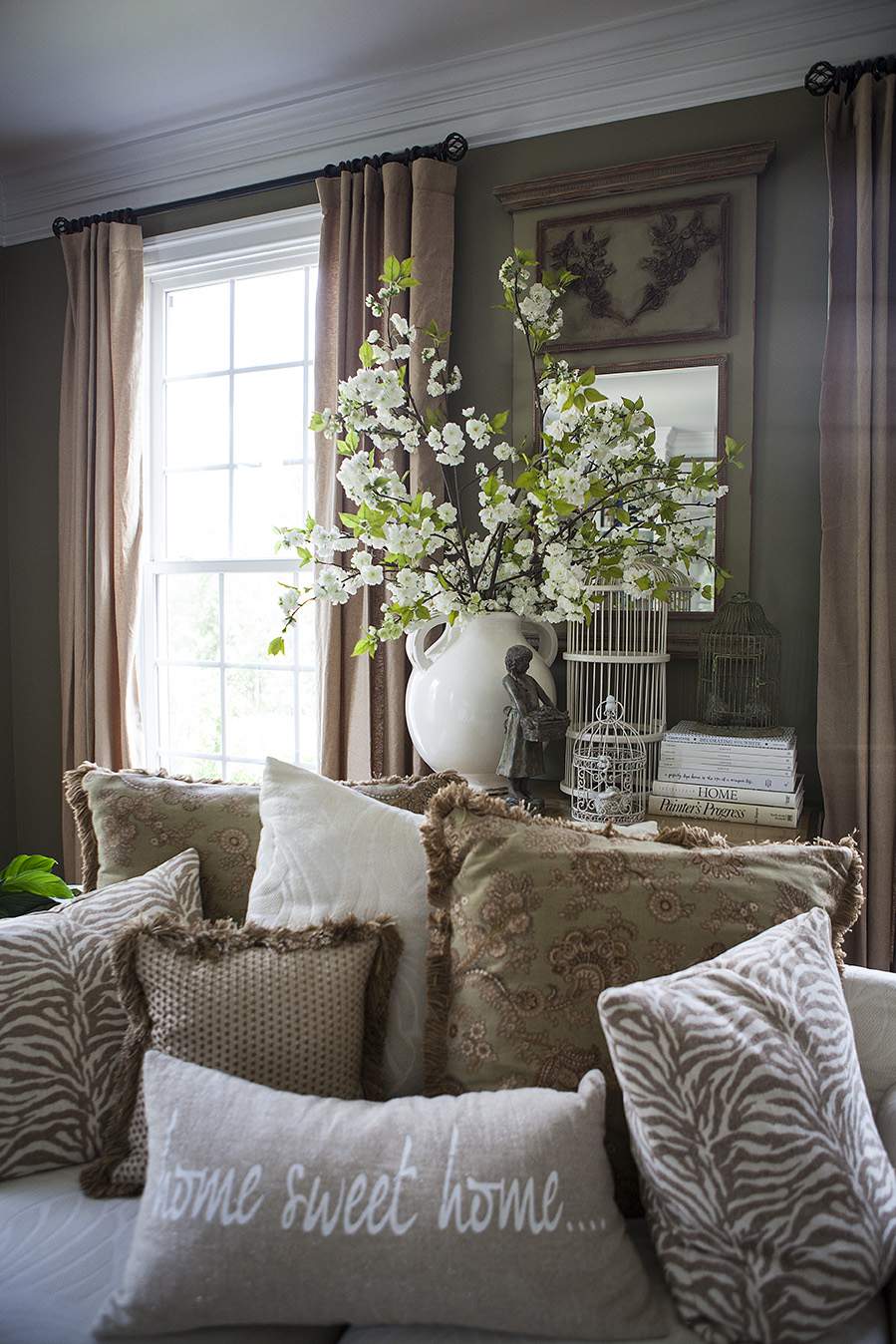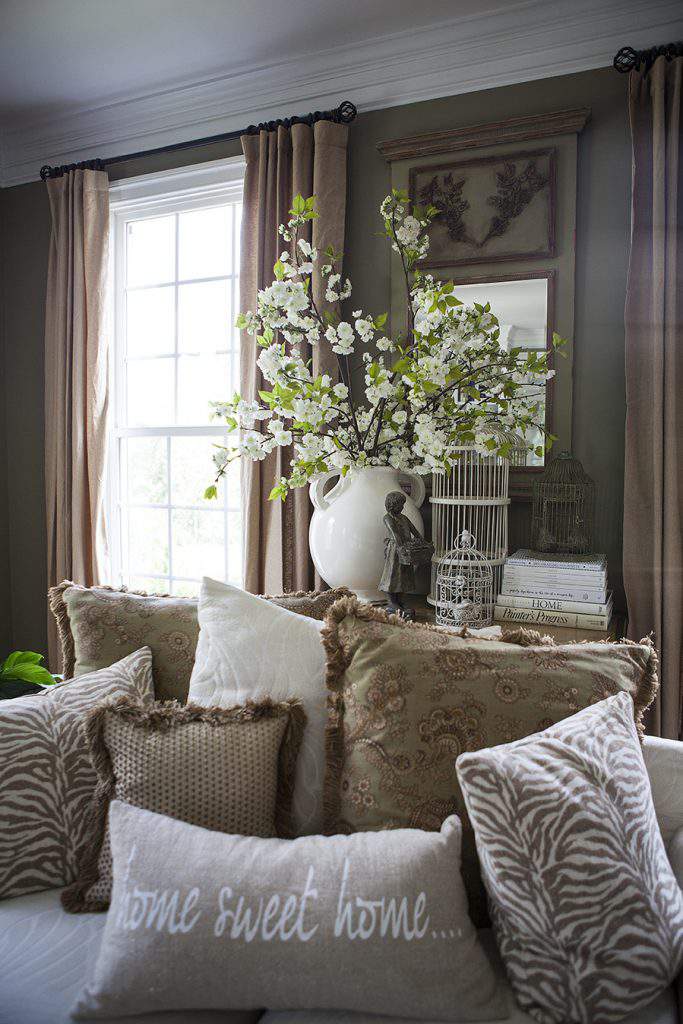 The new cabinet faces one of my favorite rooms in my house.
Directly across the hallway is our music room which features the same hues, color tones along with assorted handmade throw pillows.
The matte green on the walls in this room is called Hancock Gray (HC-97 ) also by Benjamin Moore.
This color is in the same Historic Color Paint Collection as the paint on the walls in the foyer which is no-doubt, why the work so well together.
I'll give you a closer look at this music room soon, in an upcoming post.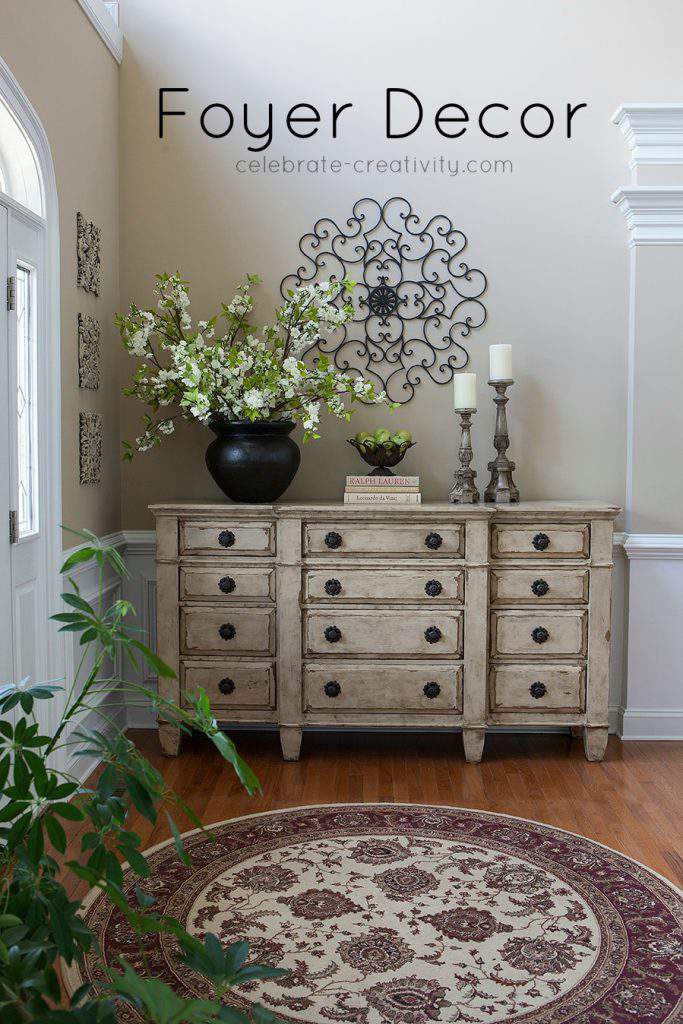 Thanks for stopping by.
See  you back here next time. ♥