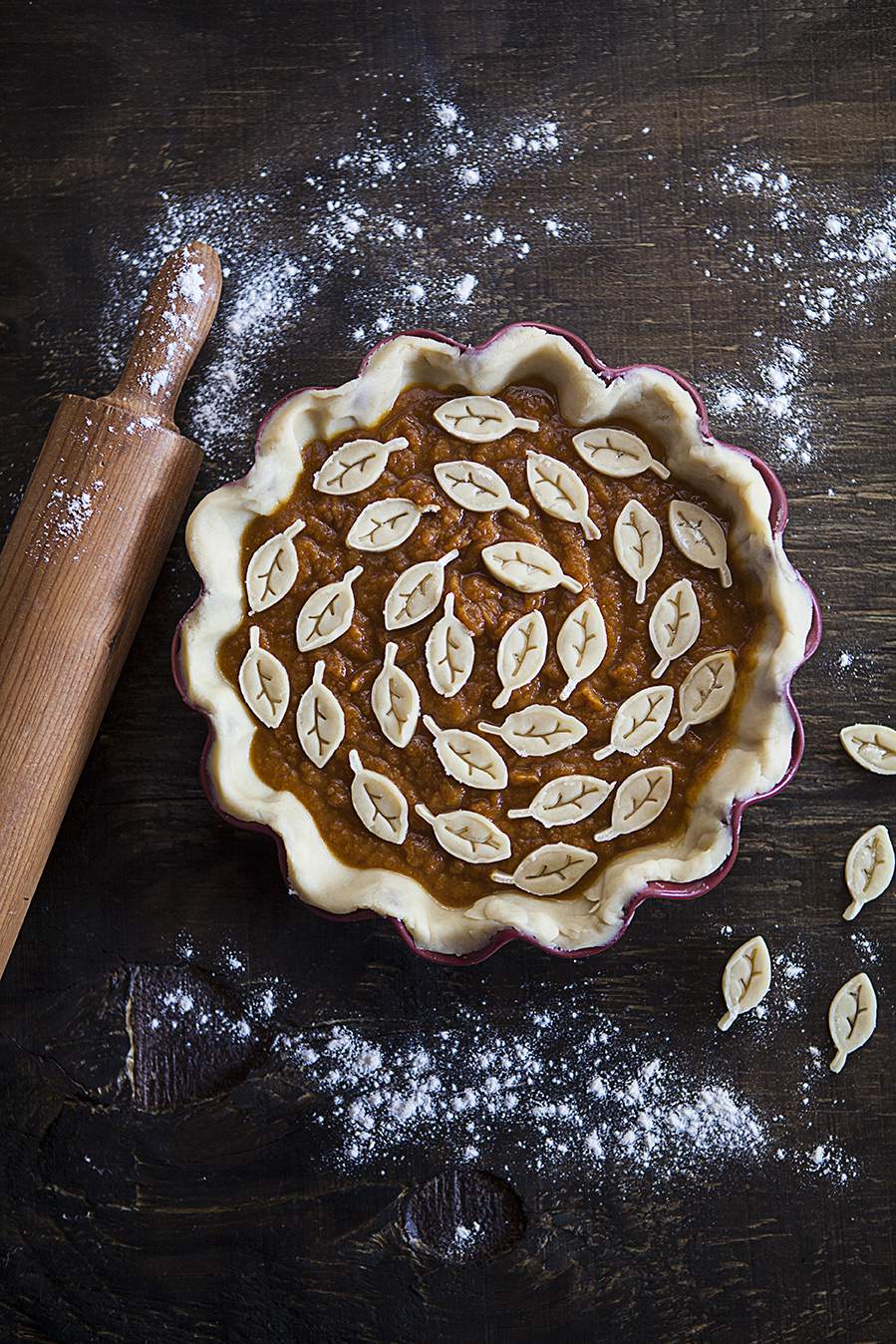 I looked up and all of a sudden, it's October.
The year is really flying by and I know why.
In addition to this pumpkin pie (and a few others), much of my attention this year has been focused (consumed is more accurate) on something other than baking.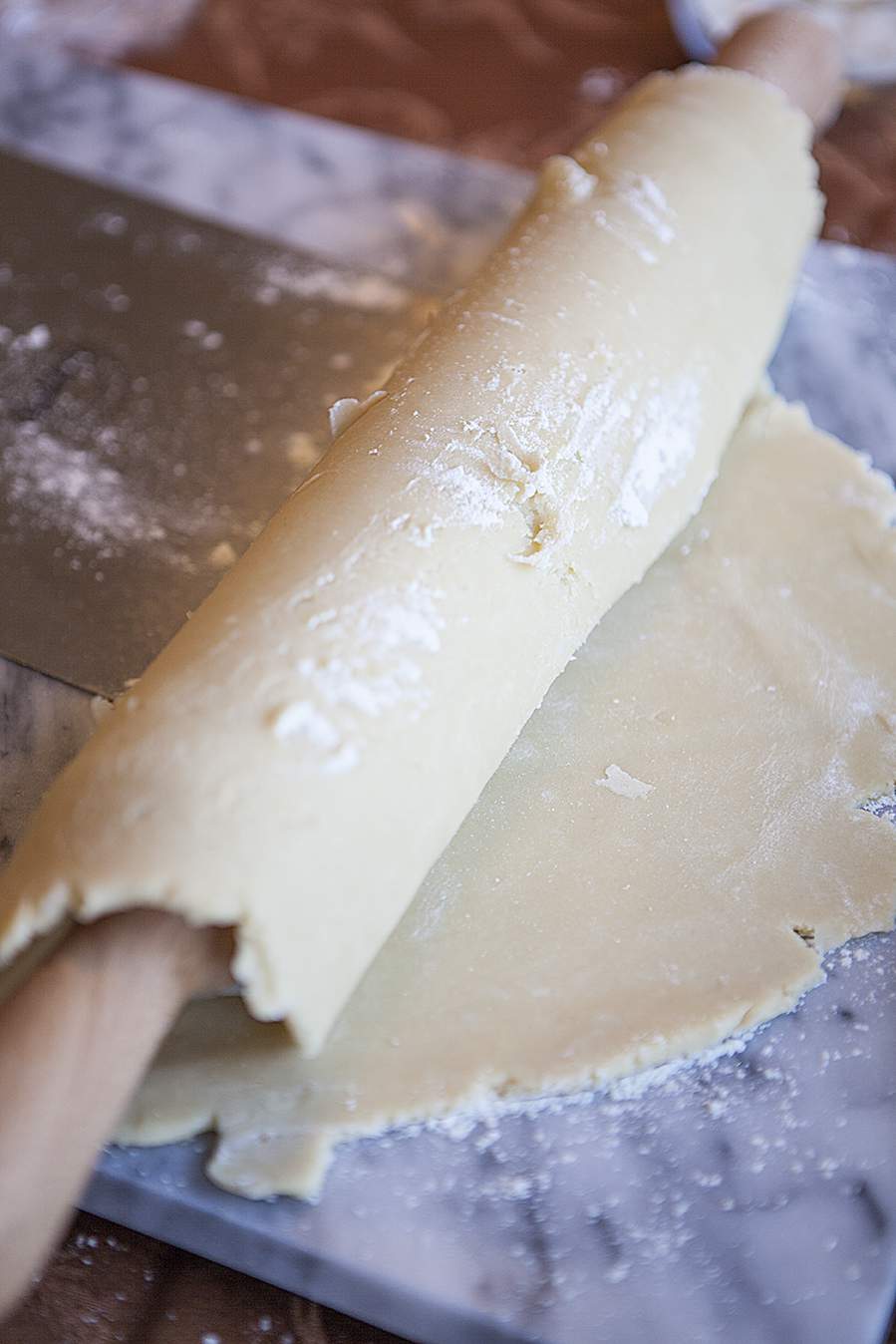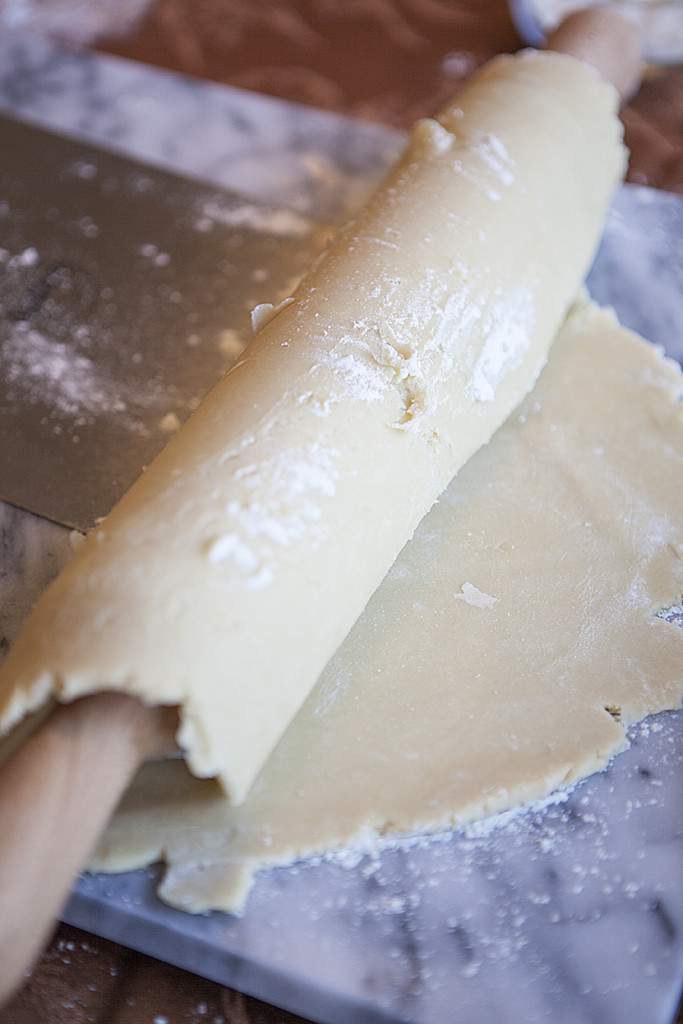 Now, I'm still going to share this pumpkin pie recipe because I think you popped over for something delicious.
However, allow me to share a little more about what else has been on my plate.
I have a high school senior… and her name is Cameron.
Of course,  I could just stop at that statement because I think it stands alone but I'm going to elaborate.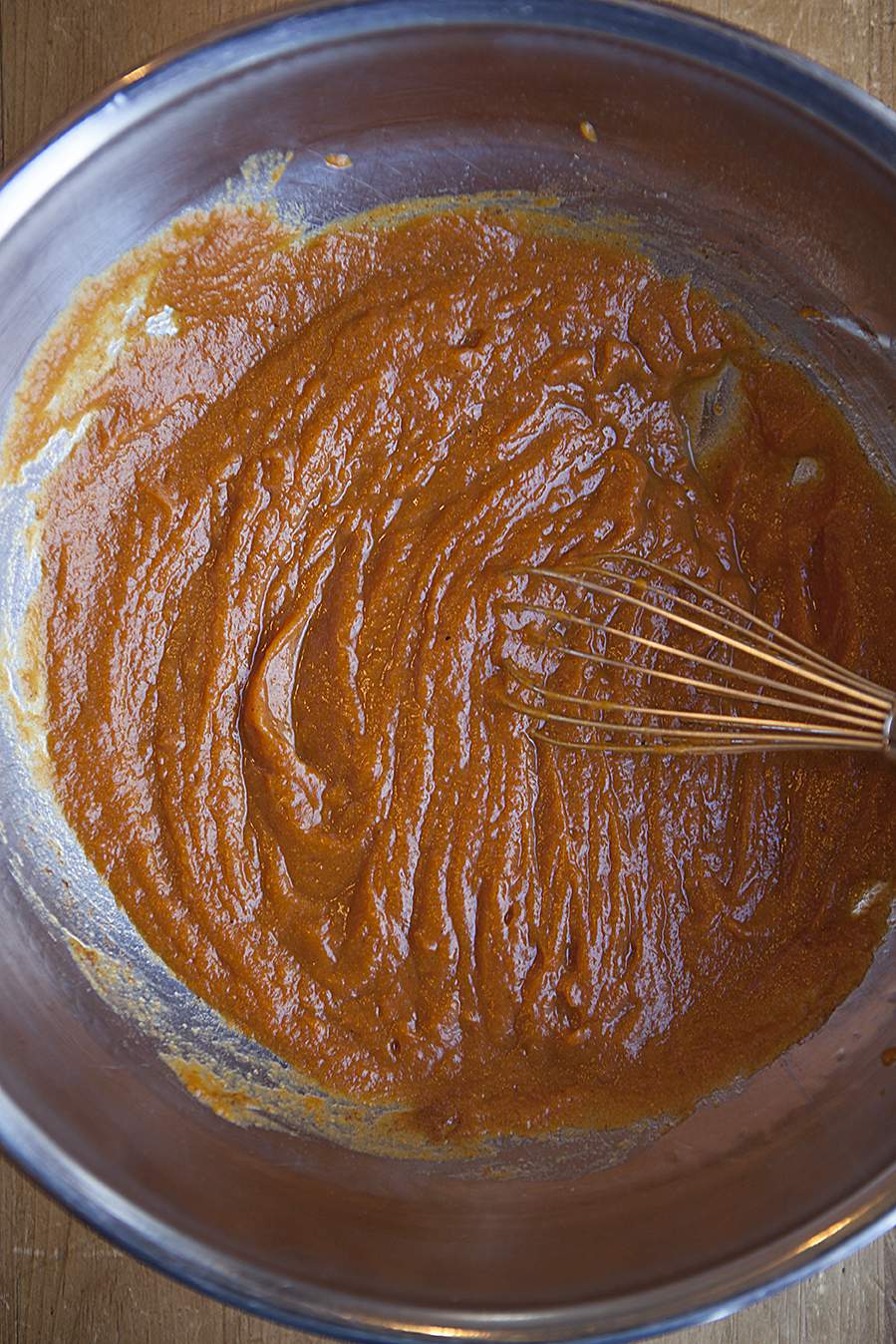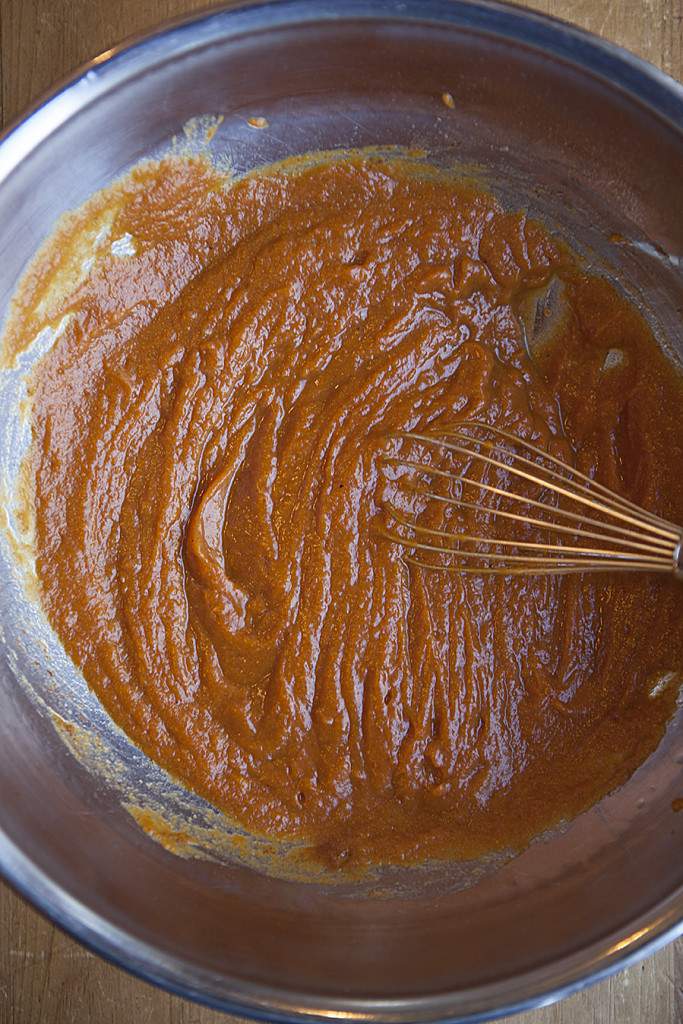 In addition to the realization that I'm old enough to have a high school senior (insert thank you to hair colorist), I've discovered the modern day college application process.
Let me tell you, it is nothing like what I had to do when I went to school.
We've been on the road a lot this year, visiting nearly a dozen colleges since spring making sure we hit the recommended number of reach, target and safety schools.
Wait, there's more.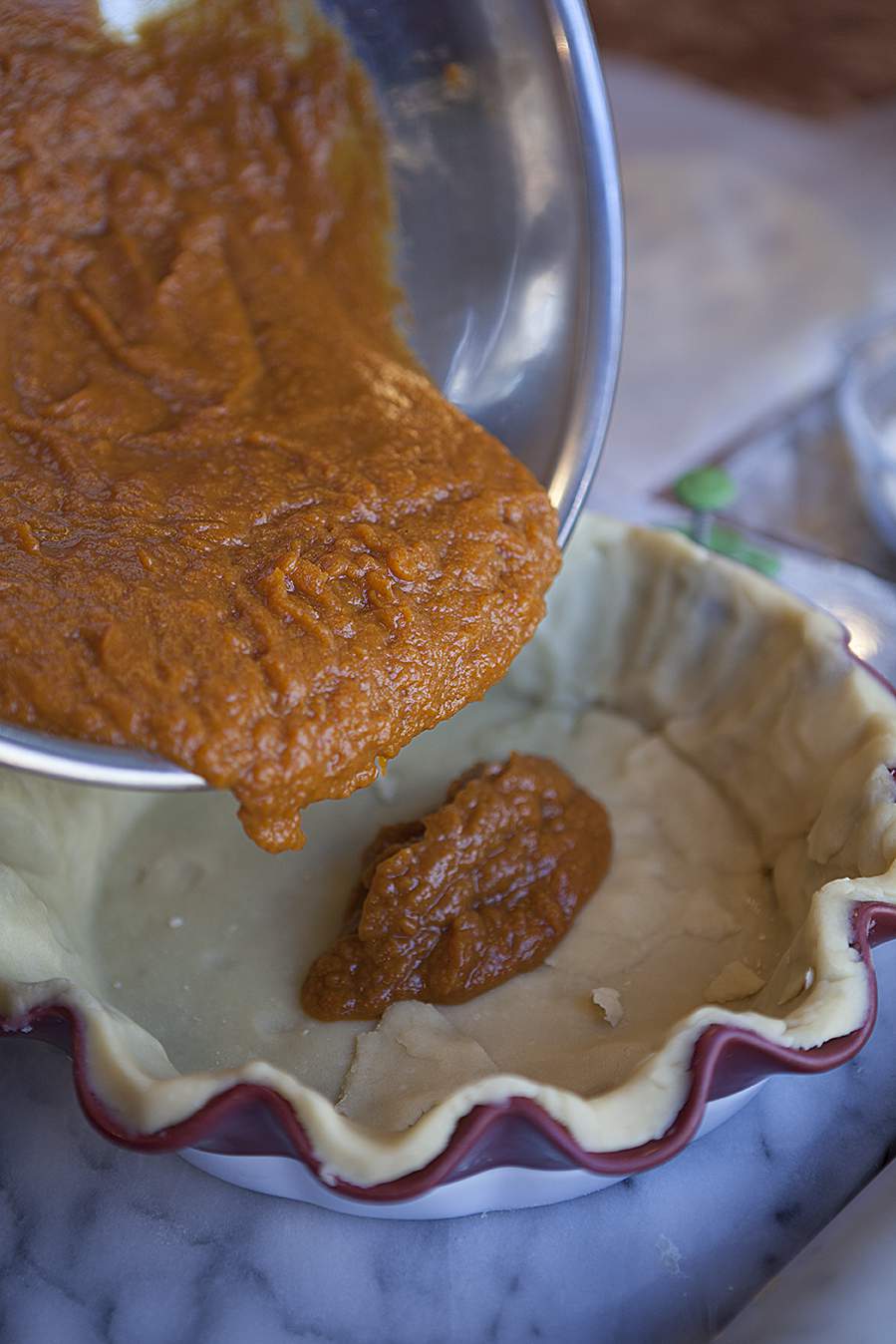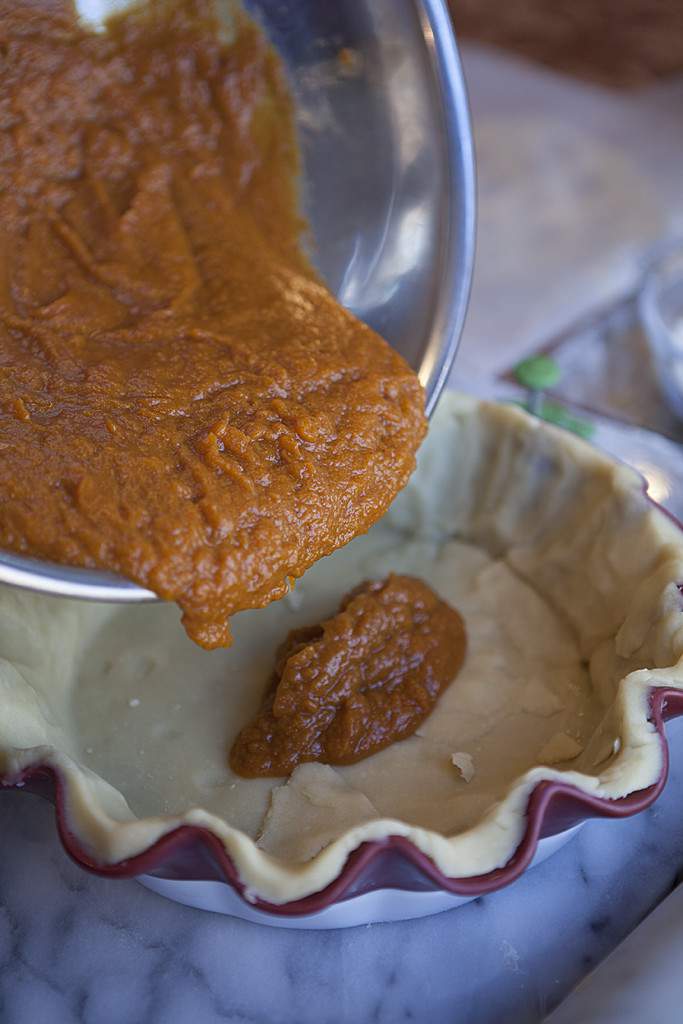 Honestly, this whole process has pretty much turned our household upside down.
We talk about it constantly and my dining room table is now college central filled with notes, college brochures,  SAT prep books and a huge, over-size calendar keeping track of our every move.
Speaking of college brochures, I now know why college is so expensive. They've gotta have a major budget for all these full color brochures, elaborate booklets and giant posters they send out… daily.
In addition to touring schools Cameron has also kicked it up a notch with a few college overnight stays which allowed her to sit-in on several courses while on campus. She's attended multiple college info nights, met with admissions officers and lunched with current college students from targeted schools to gain additional insights.
She's working on multiple application essays, fine-tuning the blanks on the Common Application, following up with recommenders, practicing communication skills with mock-interviews and she's wrapped up her standardized testing with two SAT's, one ACT and four college board subject tests.
Oh, and she's doing all this while taking a full 6-AP course load (and maintaining straight A's) at school along with her other community service, volunteer and extra-curricular commitments.
Believe me when I say, this is not atypical, unusual or uncommon. I know this because I've talked with tons of other parents whose high schoolers are on the same intense hamster wheel.
Cameron is self-motivated, engaged, bright and very competitive and while I know these attributes undoubtedly serve her well, I have a hard time knowing where to draw the line on some of the intensity level or whether there should even be a line.
It does seem like a bit much but that's what the high school experience and college application process now looks like… that's what it's become and like so many others, we don't dare do it differently.
We all just keep doing what we're doing and hope it pays off in the end… despite the tantrums and door slamming.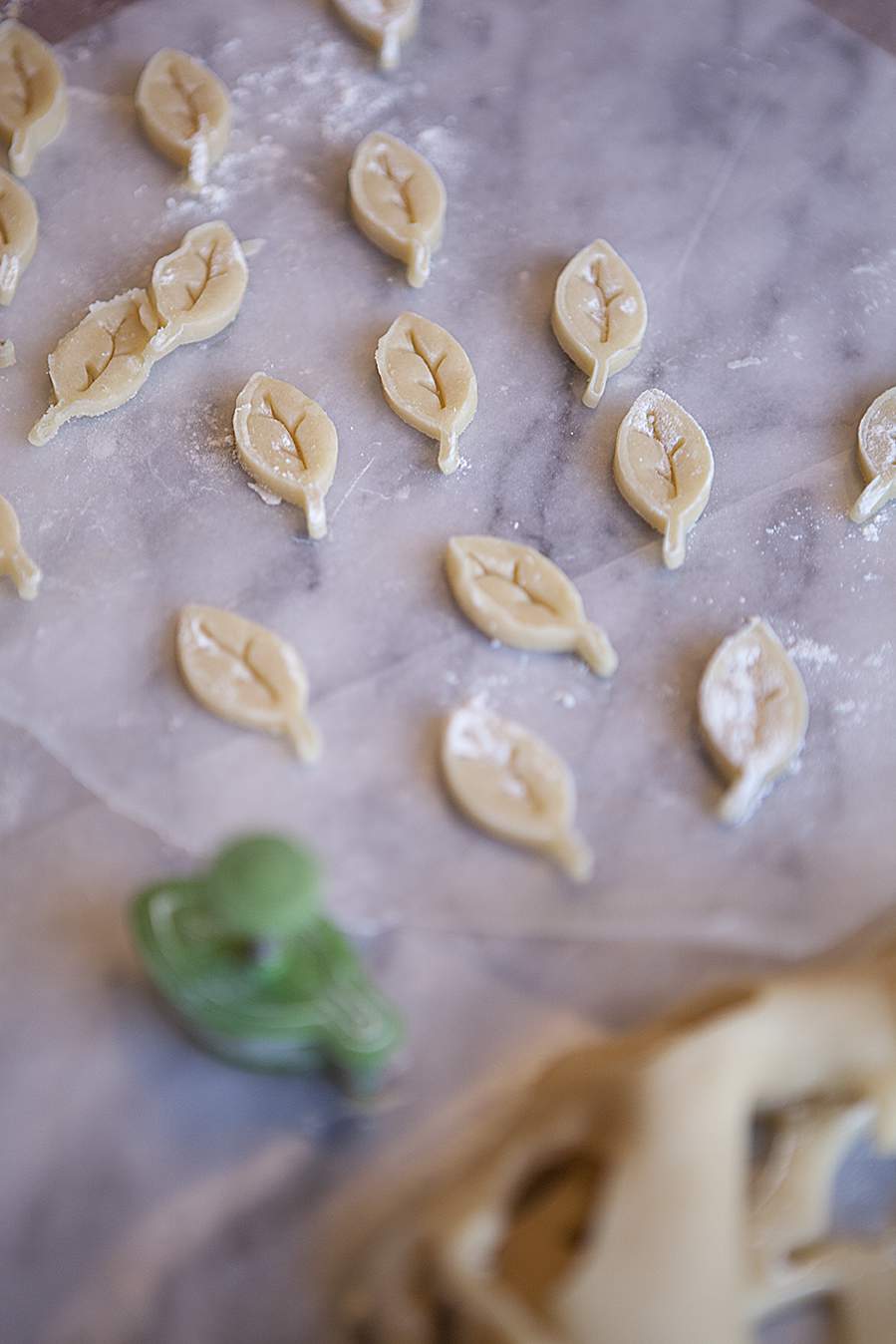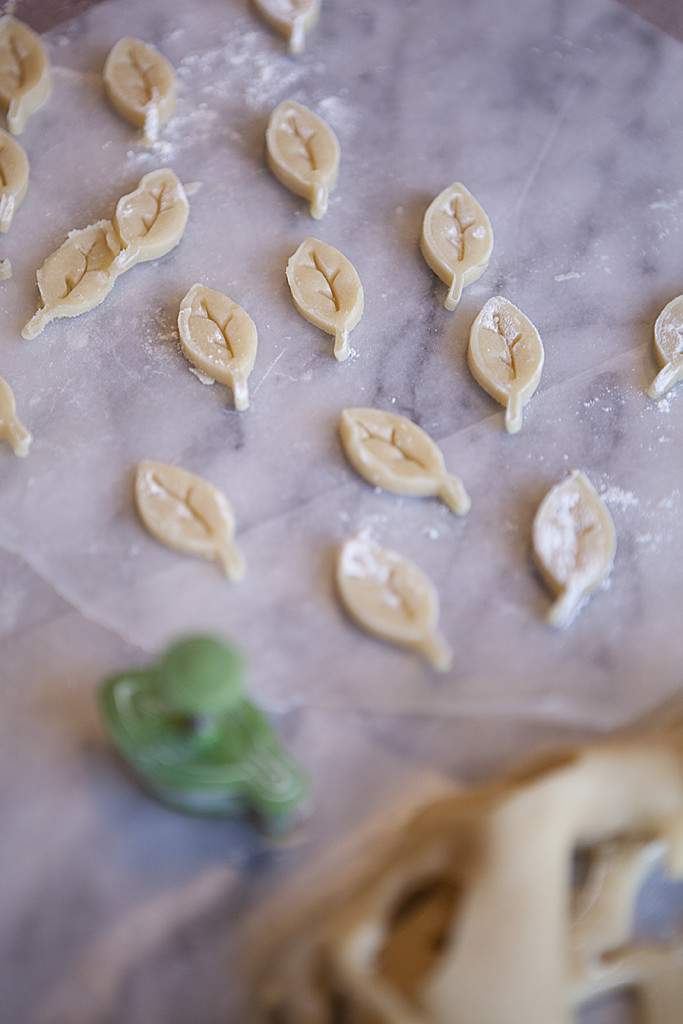 I've had the tantrums and Cameron is the door slammer (ahem, sometimes it's vice-versa).
Cameron's bedroom door has been slammed so often, my husband, Boris is threatening to remove it.
He keeps saying he's just gonna take that door right off its hinges.
That's going to be funny. Hey, we need more levity around here.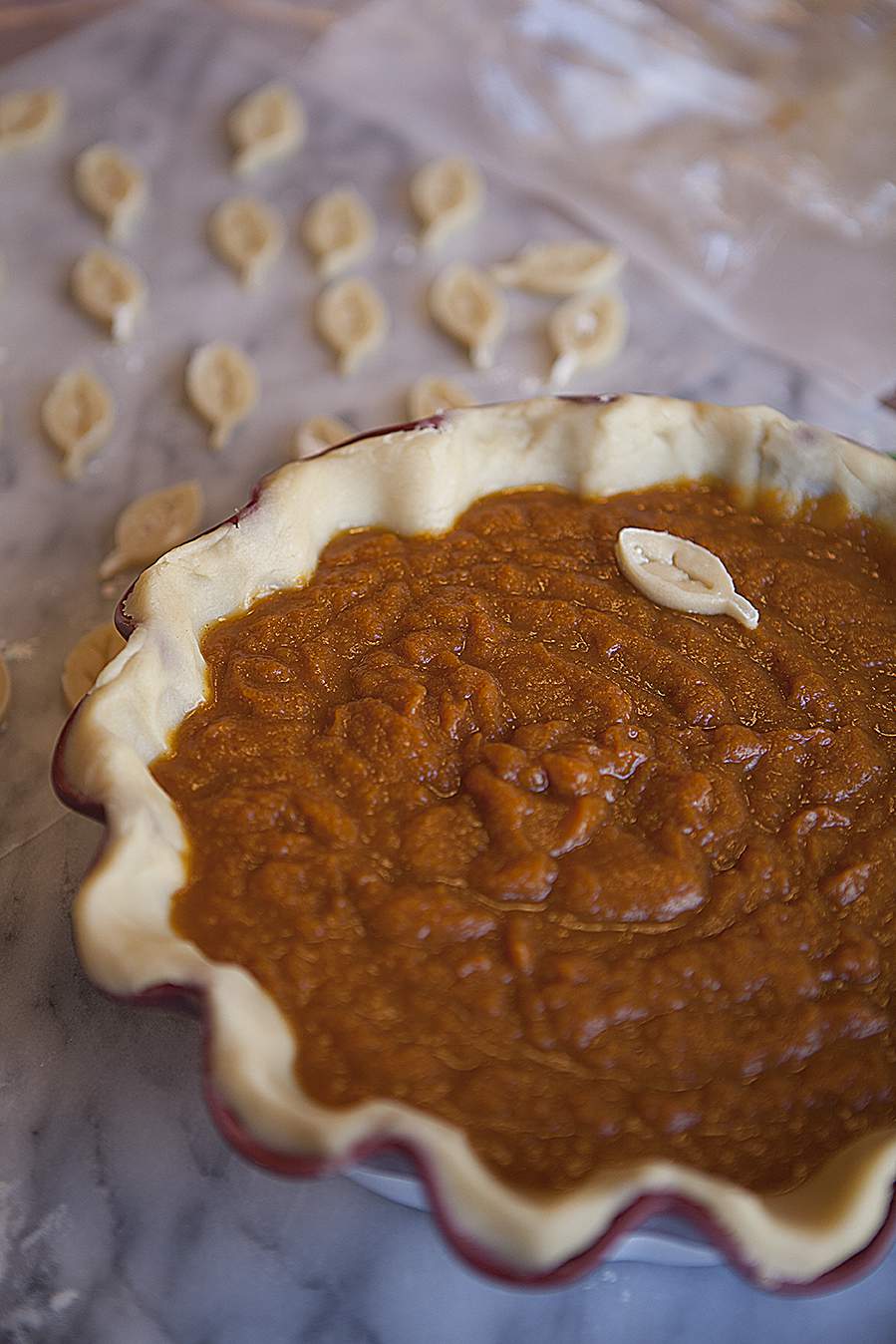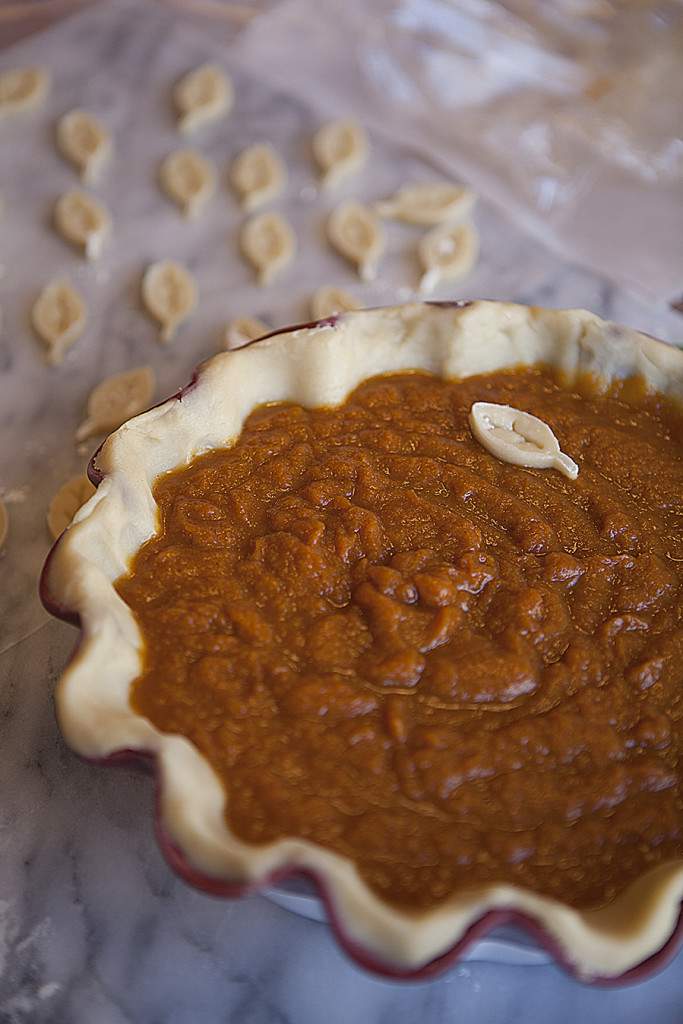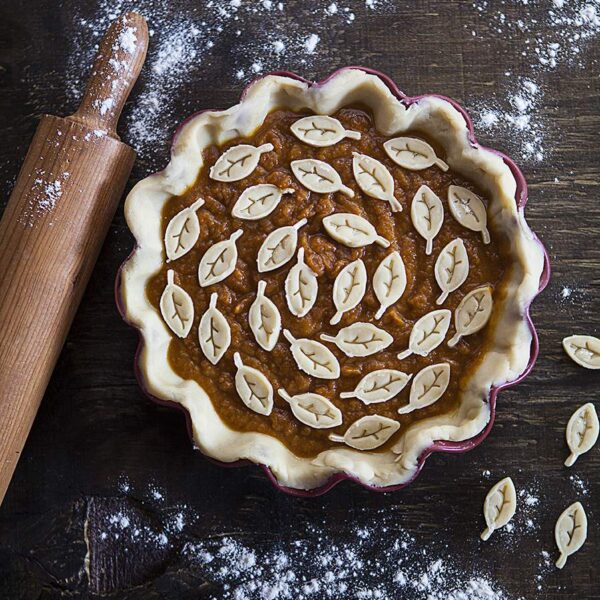 Pumpkin Pie
Ingredients
For Filling
1 15 ounce can pumpkin
1 14 ounce can sweetened condensed milk
2 large eggs
1 teaspoon ground cinnamon
1/2 teaspoon ground ginger
1/2 teaspoon ground nutmeg
1/2 teaspoon salt
For Dough
1 box store-bought pie crust mix
Instructions
Preheat oven to 425 degrees.

Prepare pie crust and set aside a small amount for leaves.

Roll out dough and mold into pie pan.

Roll dough and use cookie cutter to make dough leaves.

Whisk pumpkin, sweetened condensed milk, eggs, spices and salt in medium bowl until smooth. Pour into crust.

Arrange dough leaves on top of filling.

Bake 15 minutes.

Reduce oven temperature to 350 degrees.

Continue baking 35 to 40 minutes or until knife inserted 1 inch from crust comes out clean.

Serve with a dollup of whipped cream, if desired.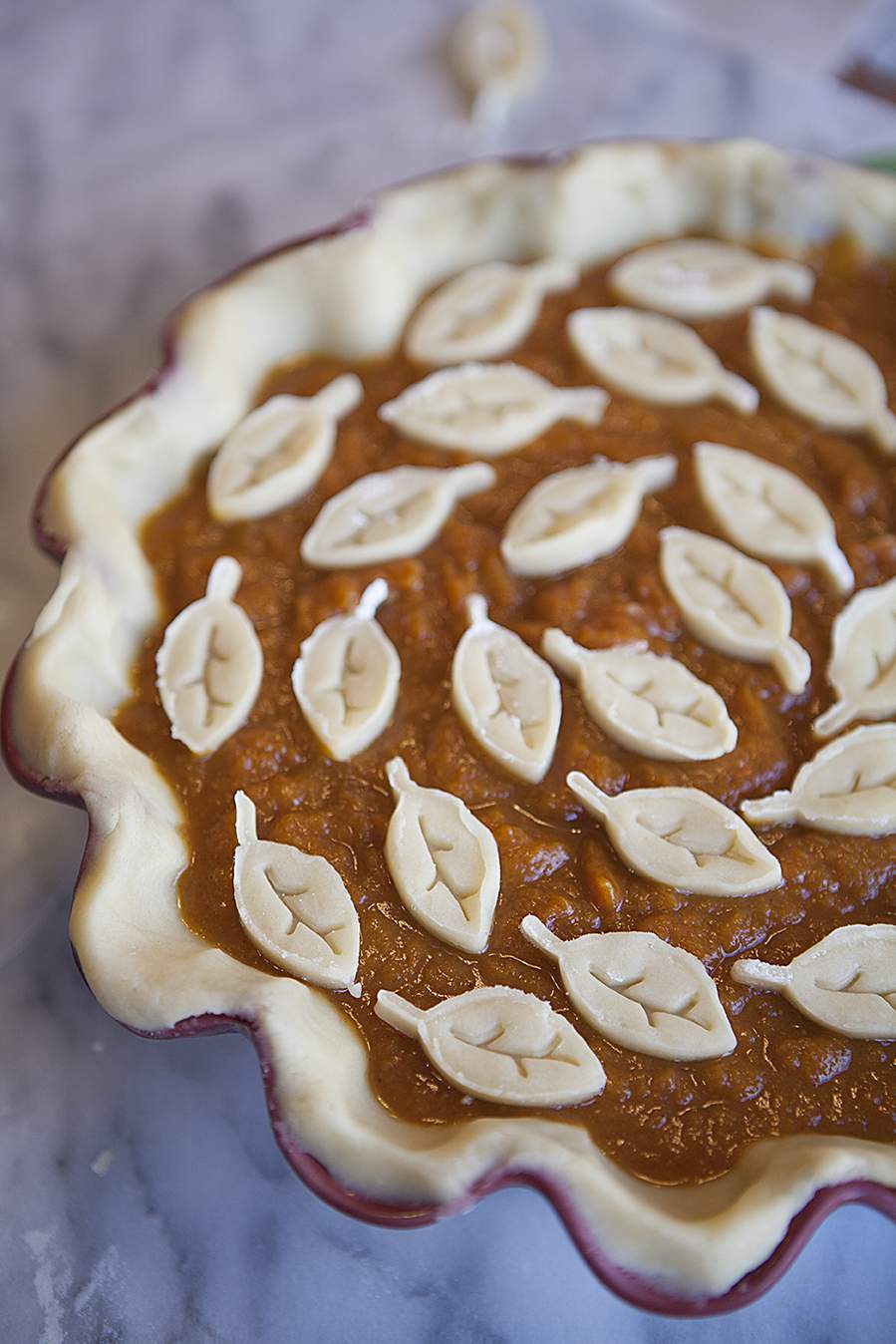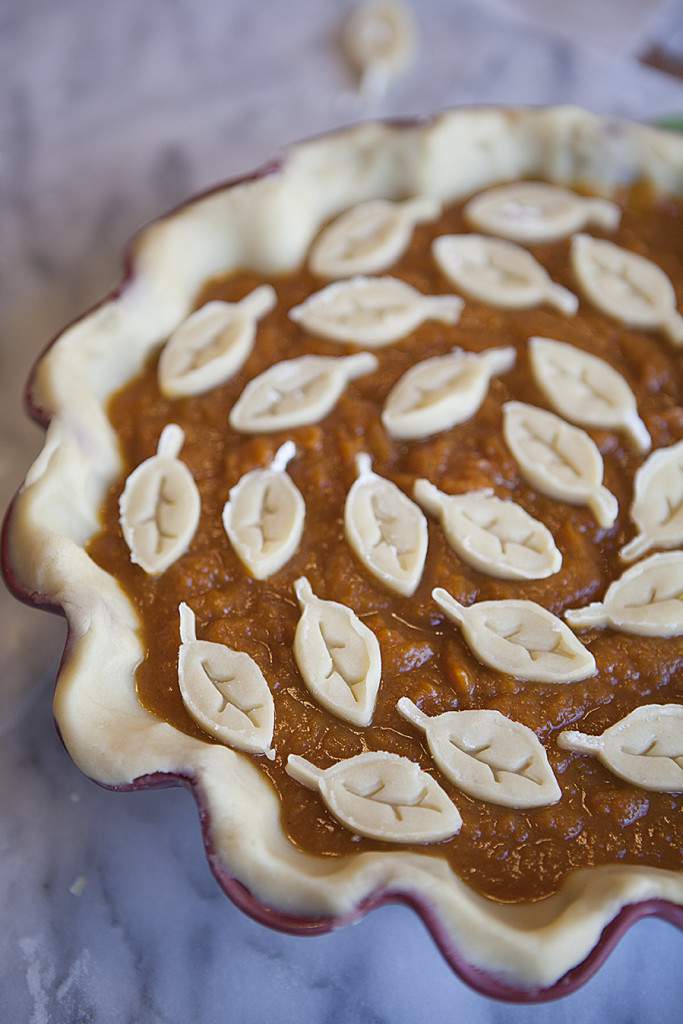 This modern day college application process involves far more than I imagined but we've all learned a lot.
I'm happy to say, things are finally settling down around here and Cameron says she feels really good about where she is in the process.
We're so darn proud of her.
The college quest is almost over (until we have to go through the same thing for Jordy).
As we get closer to the end of this super busy year, we are all starting to see the light at the end of the tunnel…. and it's no longer a train.
Pie-making helps.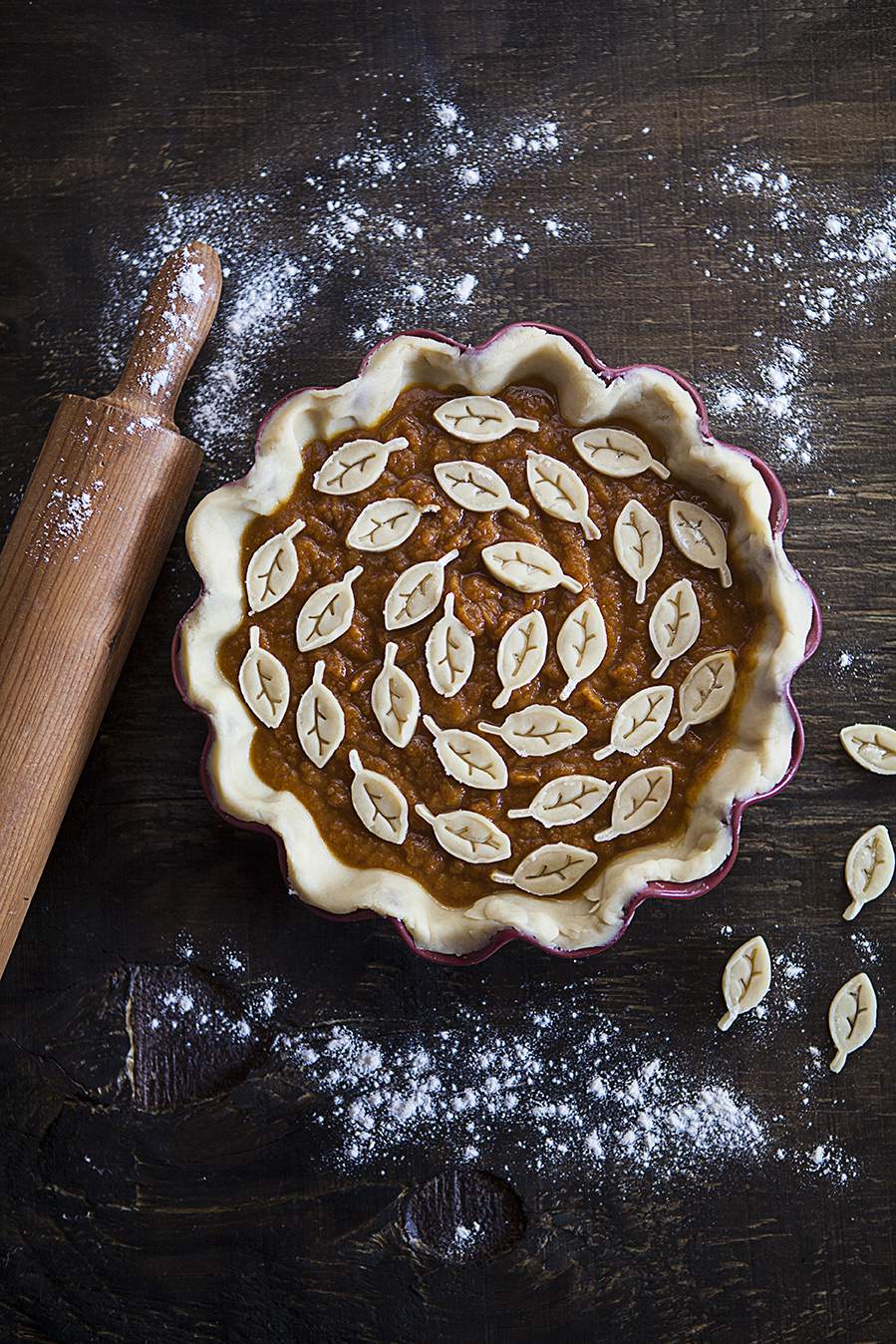 Thanks for stopping by.
See  you back here next time. ♥