Throughout this Thanksgiving and Christmas season, I made quite a few pies to go along with our holiday dinner.
But I think this one has got to me my favorite out of all the ones I baked.
I'll bet you can guess why, can't you?
I just love the delicate feathered beauty situated along the edge of this pie.
Yes, I am a little hooked on interesting dough-work lately.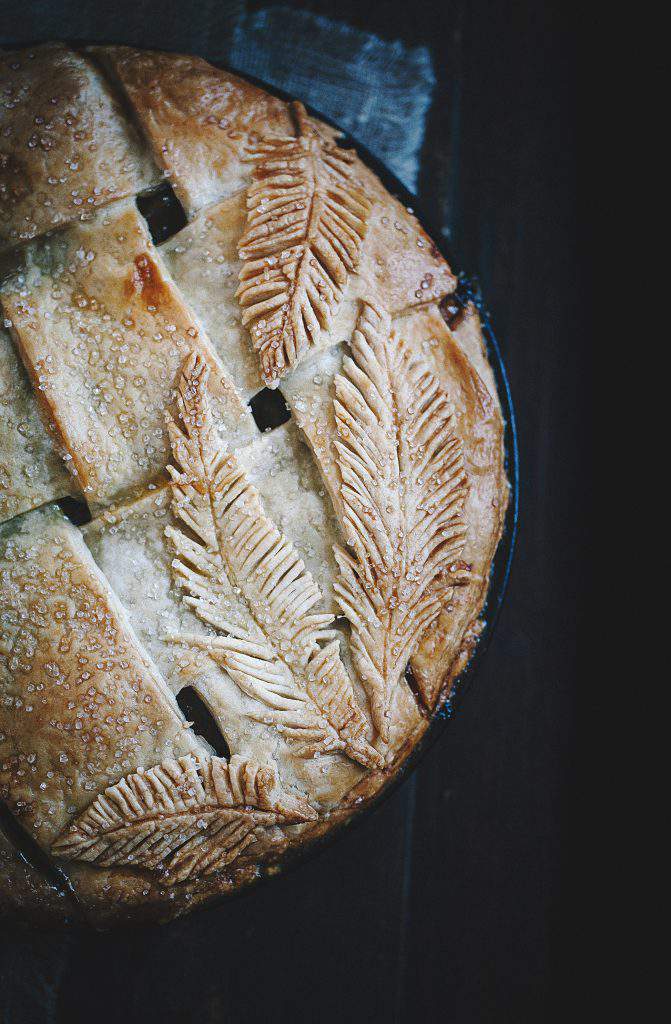 This is also the first time I've tried a wide lattice top crust too and I love the way the dainty feathers look against the wide strips.
By the way, each lattice strip is 2-inches wide and I only needed eight of them for the entire pie.
I think this is a simple example of an easy approach to adding amazing visual interest to an otherwise plain old apple pie.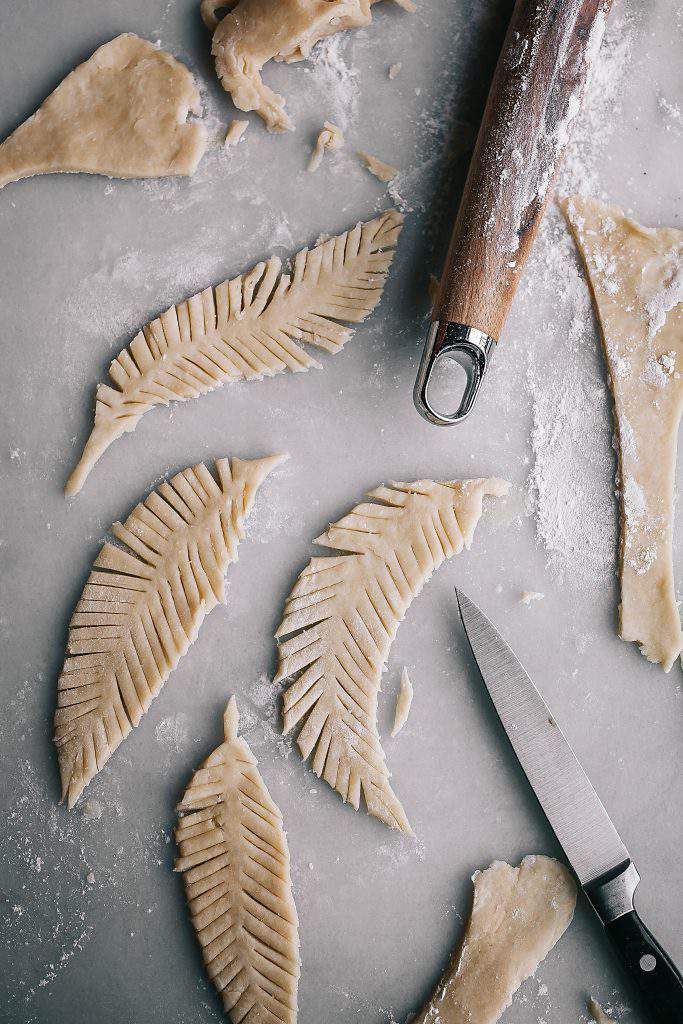 To make the feathers, you'll need a little patience along with a straight edge knife and a steady hand to create these pretty feathered toppers.
Roll the pastry dough as you would normally roll it.
Then, just freehand cut the elongated shape of a feather.
After you've created your shape, use a straight-edge knife to slice thin cuts from the center out to the edge.  Make your cuts at an angle to duplicate the look of a real feather.
After, approximately every other cut or so, dip the knife into flour to keep the dough from sticking to the blade.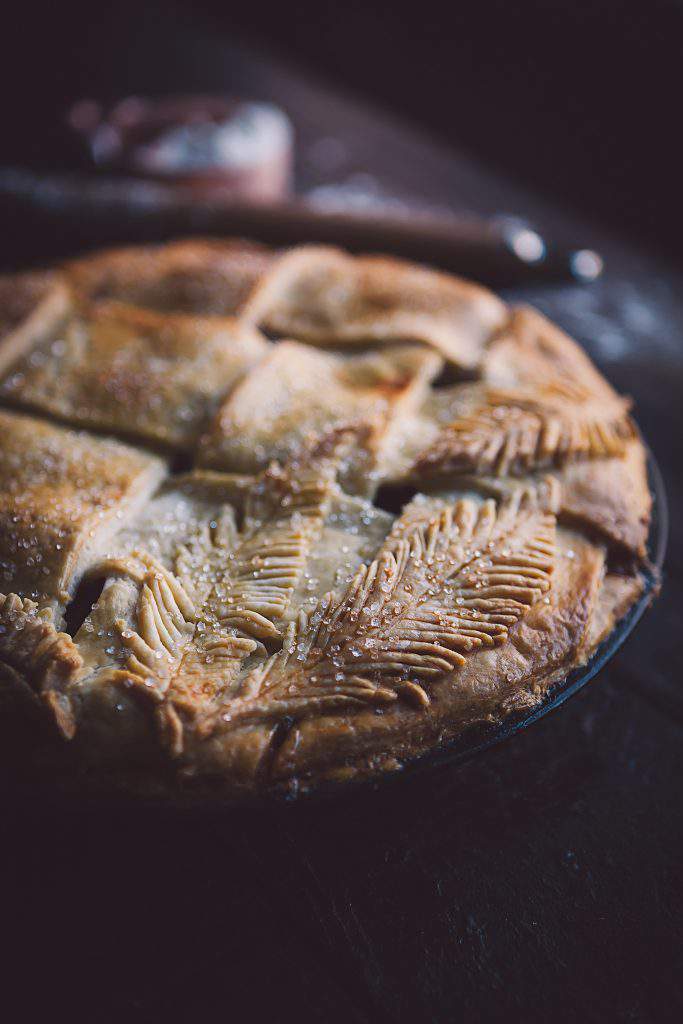 After the feathered effect has been created (and before baking), slightly spread a few of the plumes apart to add a bit of free-flowing realism.
Carefully and artfully arrange the dough onto the pie across the wide lattice.
Curve the feathers and place them at a slight arc for more natural-looking appeal.
Make sure you brush the top of the dough with an egg wash to ensure the crust will bake shiny and even.
I also added a small amount of sprinkling sugar on top before baking.
NOTE: While I've made pastry crust from scratch before, lately I've been using an easy flour blend by King Arthur Flour (no, I don't have any partnership/sponsoship with KAF but hey, if they come calling… I'll definitely answer the phone).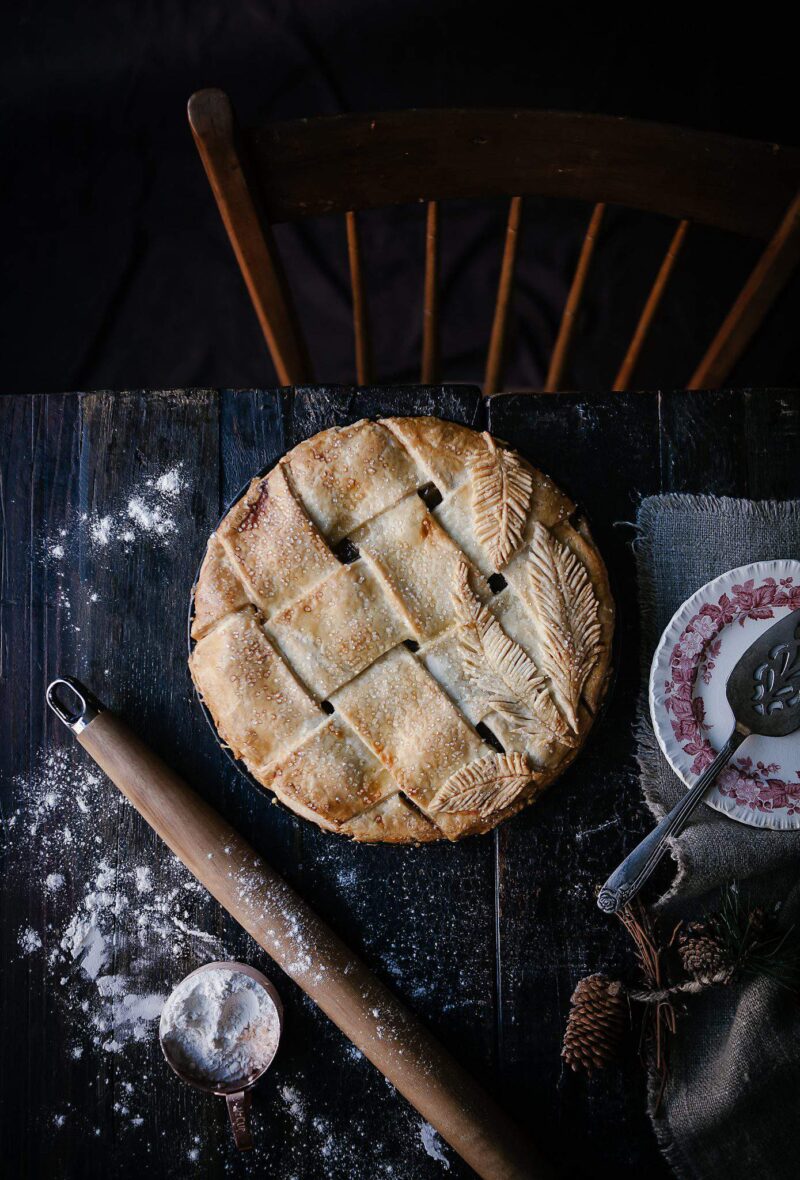 Happy holidays and happy baking!
Thanks for popping by.
See you back here in the New Year (2018) ♥