Some of you may read this post and say to yourself, well, who doesn't know how to cut greens?"
It may be an obvious question but I have to say, in all my years of baking and cooking, I never knew how to cut collards until very recently.
Call me a late bloomer when it comes to prepping some veggies but better late than never, right?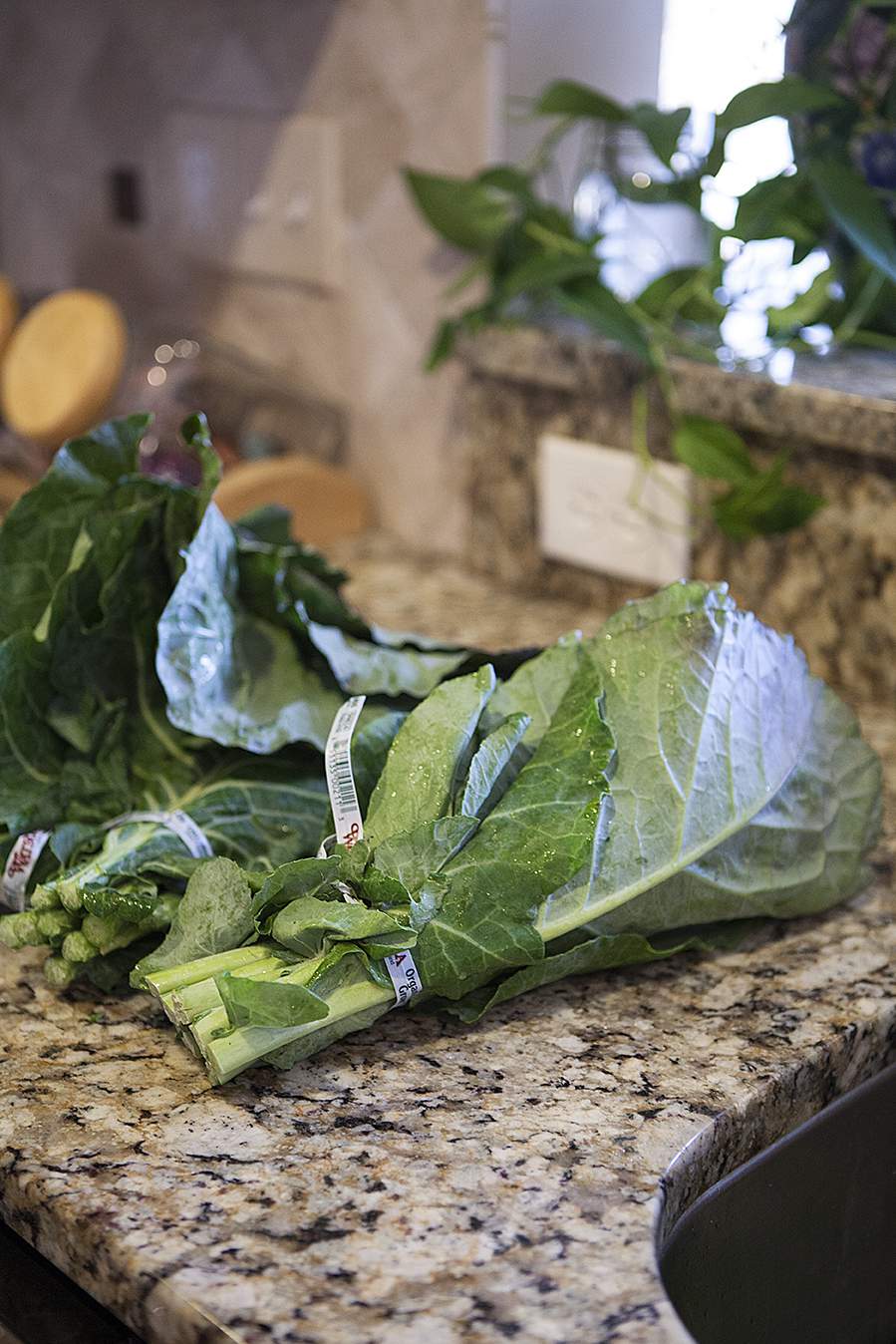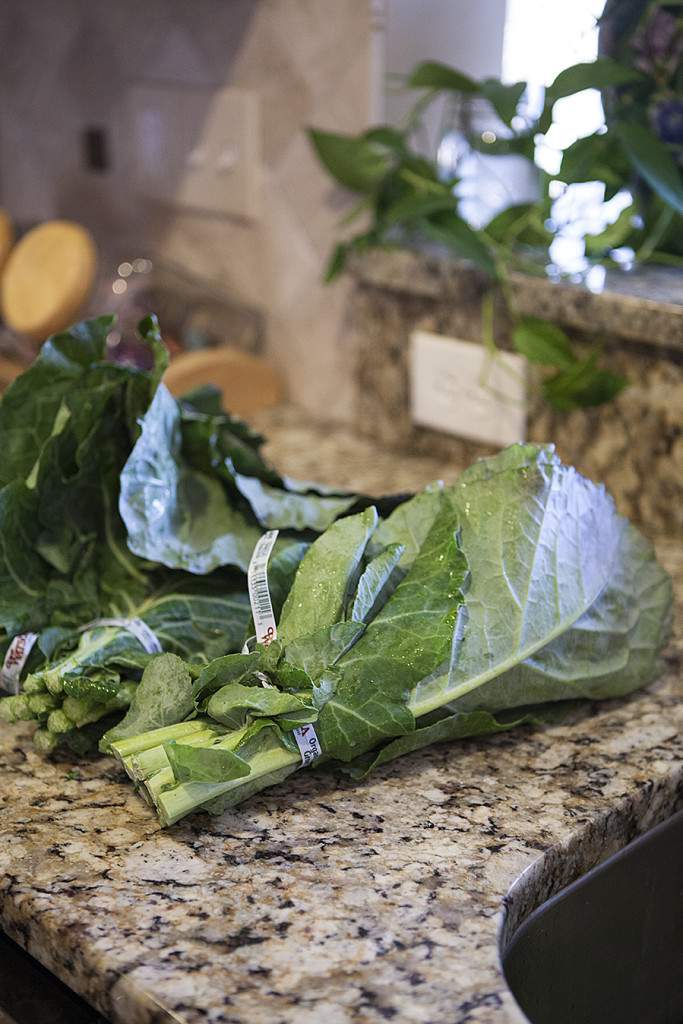 The first time I ever made these large, leafy collards, I could barely fit them all into a pot for boiling.
That's because I stuffed and piled all the large, leafy greens into the pot.
I'd end up boiling a handful of greens, letting them shrink and then adding another handful and allowing them to boil down before adding more.
It never quite worked very smoothly and it required me to watch the boiling pot more than I wanted.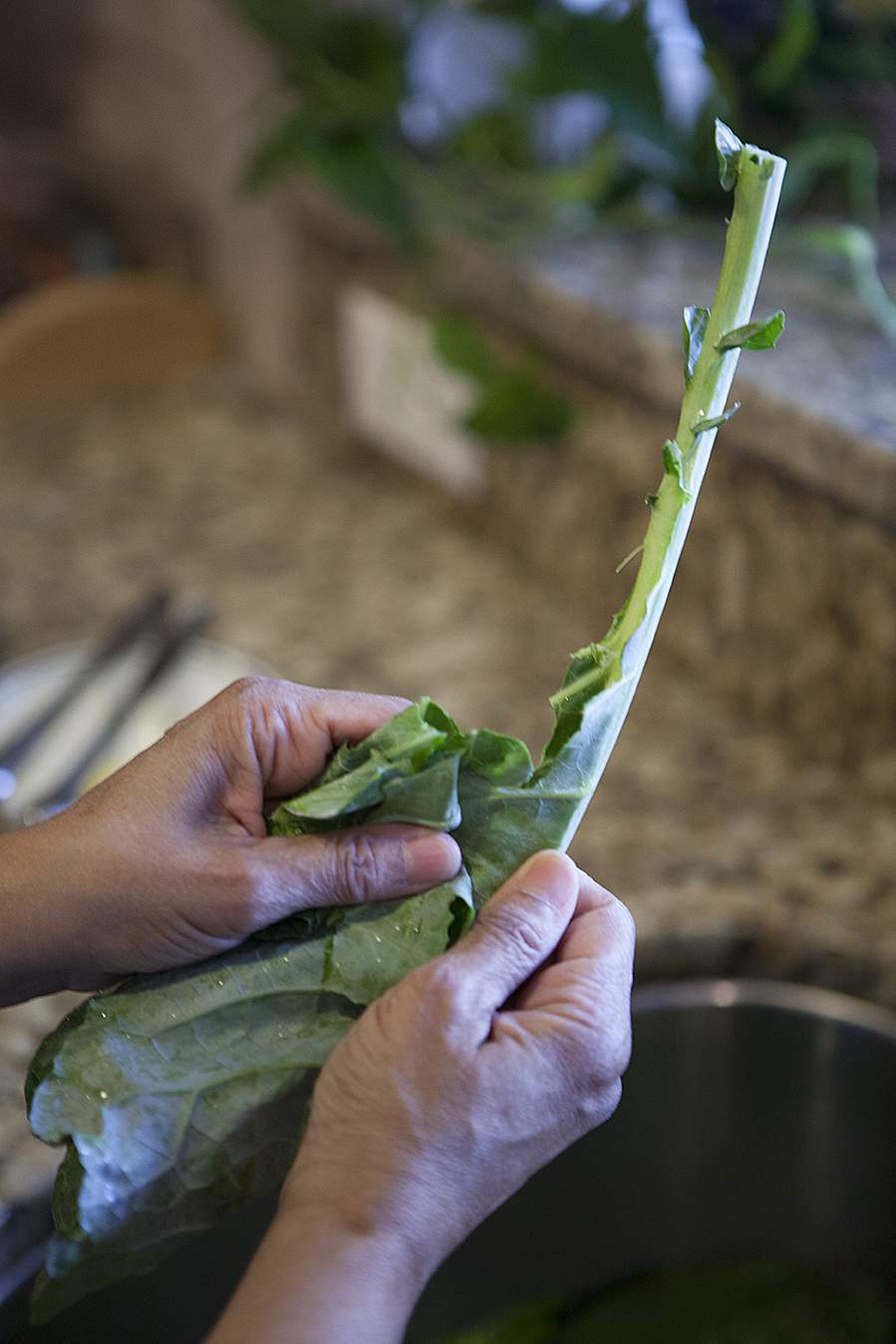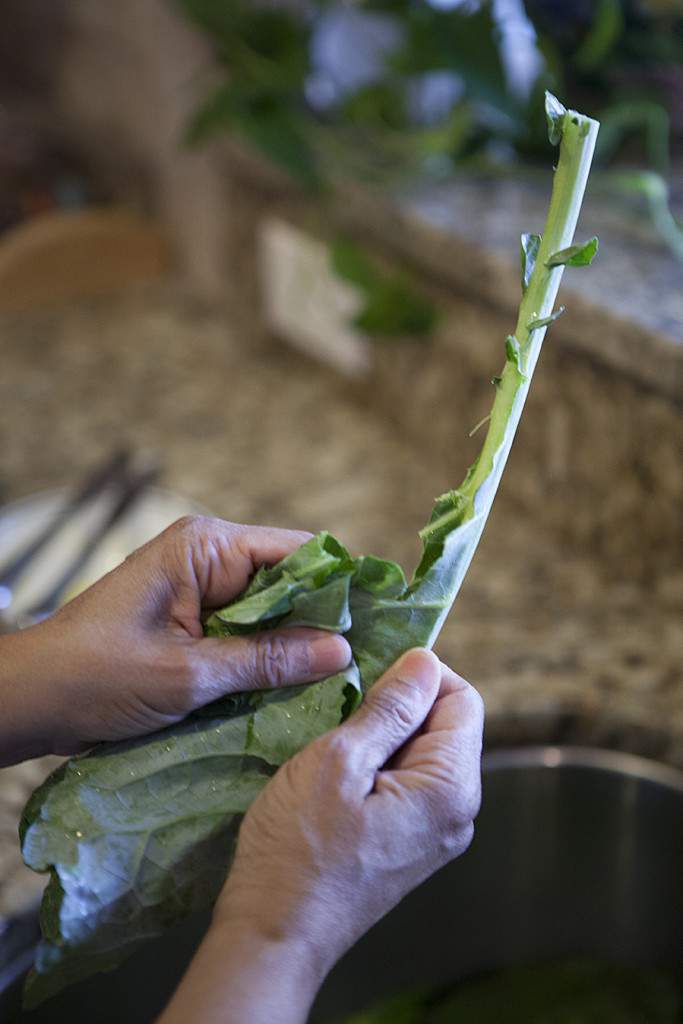 So, here's a closer look at the collard cutting technique that has now revolutionized my collard prepping process.
First, strip the leafy part completely off the stem.
This is so important and I'm so glad I've finally figured that out.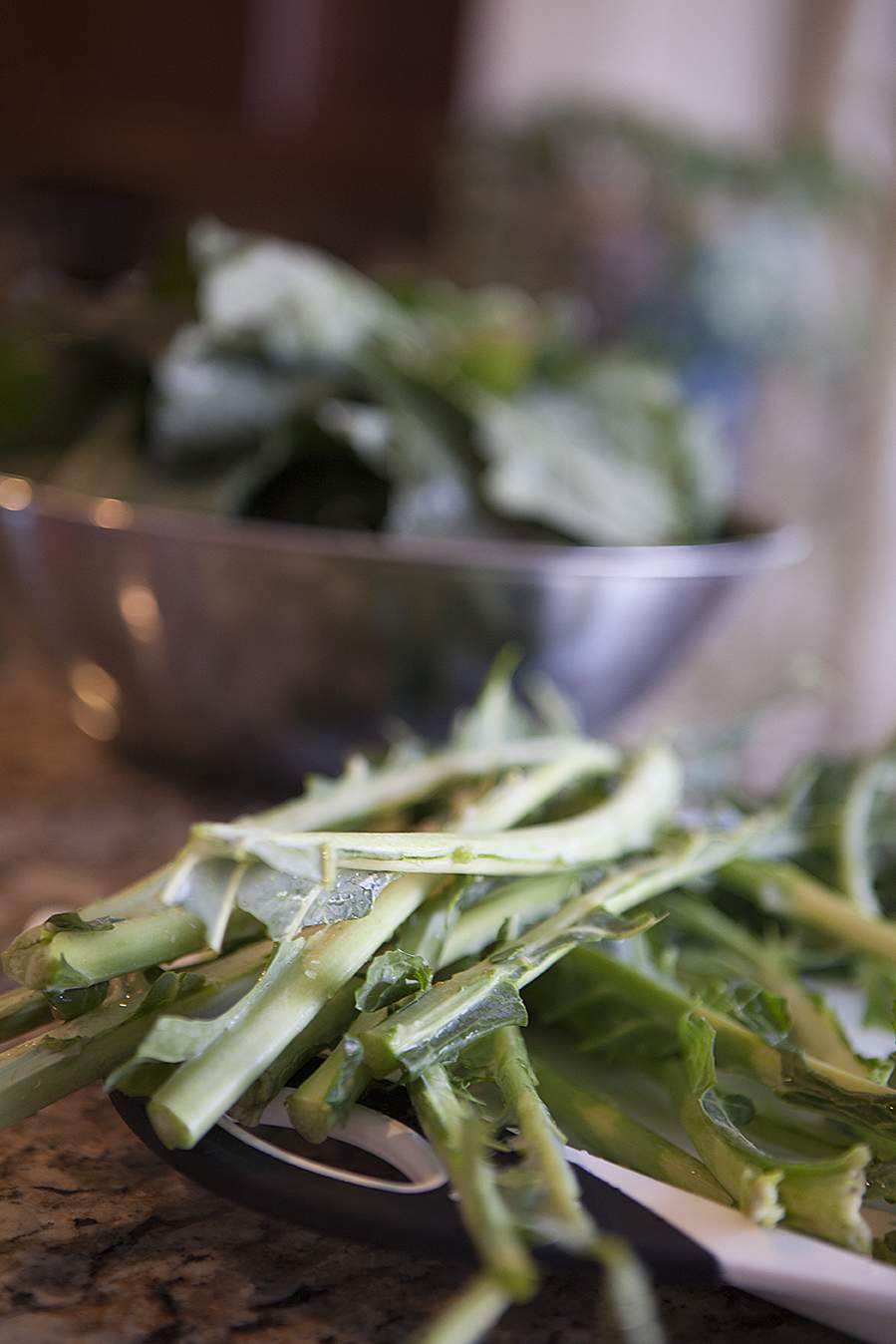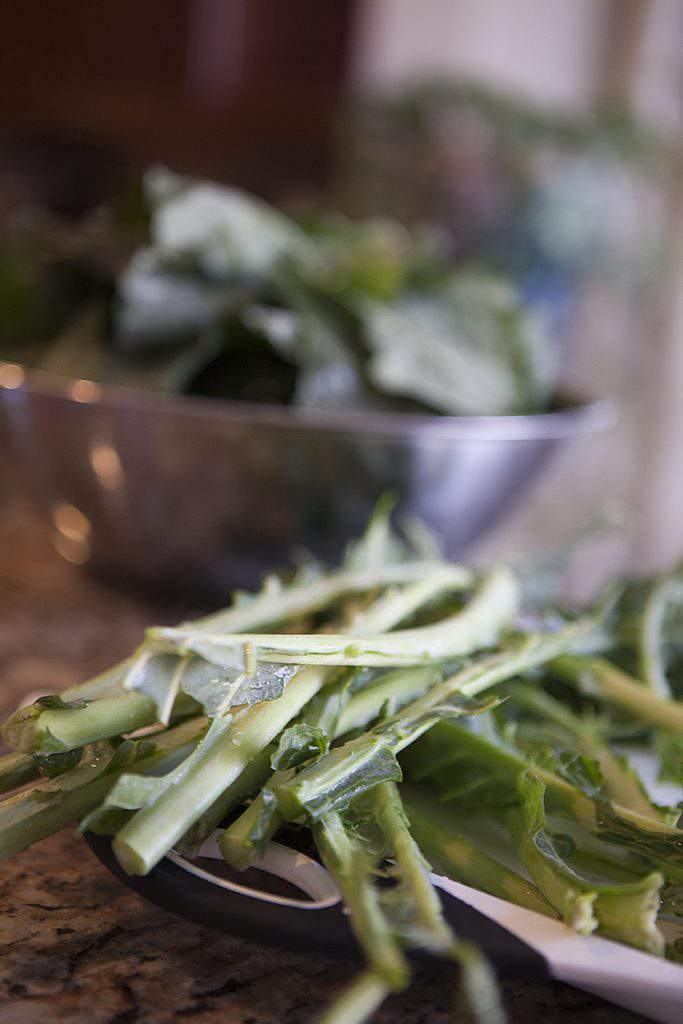 After years of leaving the stems on when I put the greens in the pot, I now also know why my greens were so rough and tough to eat.
I apologize to everyone who ever ate my greens back then.
In my opinion, the stems just don't cook down enough and the finished greens are much better without them.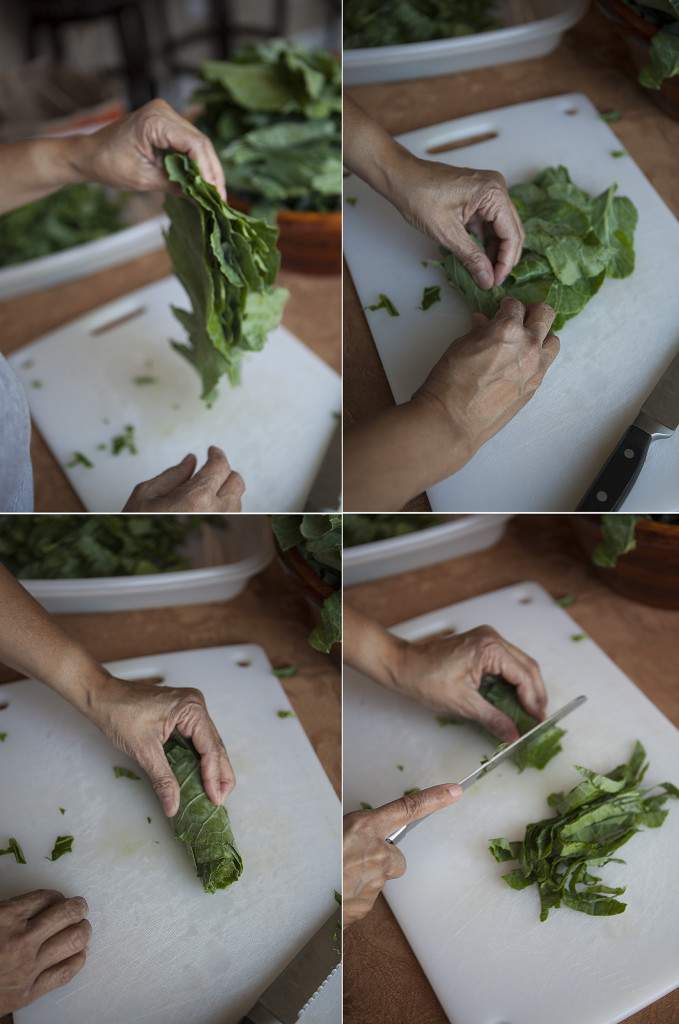 OK, now that you have your layers and layers of big leaves, stack a handful together as if they were stacks of paper.
Then, roll them together as if you were rolling a fat cigar.
In fact, rolled collards actually do look a lot like cigars at this stage… albeit green ones.
Hold one end tightly and then slice like you would a cinnamon roll.
Call me weird but I just love the way the greens roll up like this (and I think they're fun to slice).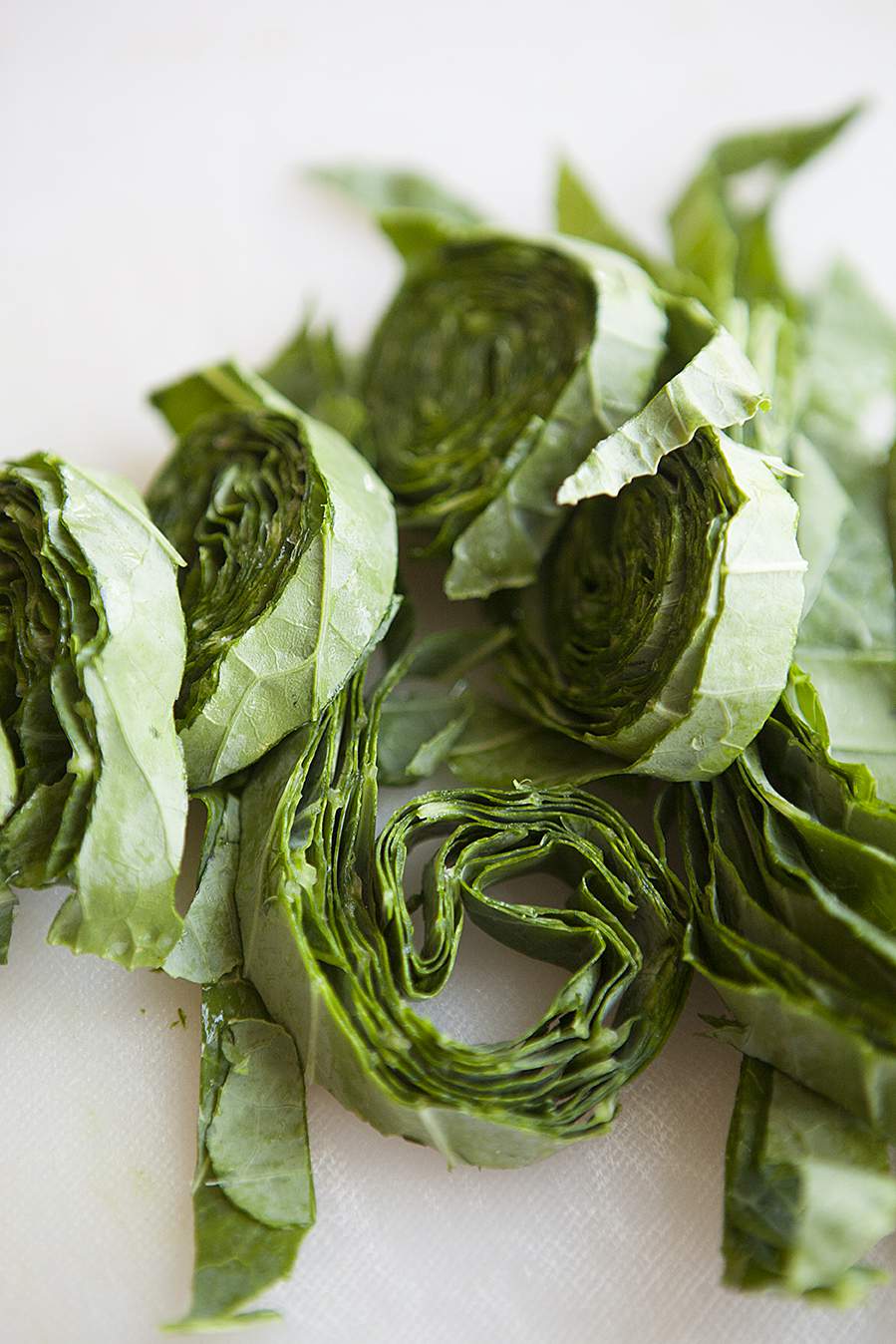 Aren't these cut collards beautiful?
They'll also fit a lot better into your boiling pot when cut into slender strips like this.
The strips are uniform, consistent and so much easier to fork on your plate after they're cooked too.
Who knew there was a bit of an art to cutting collards?
Now I know…. and if you didn't already know… so do you.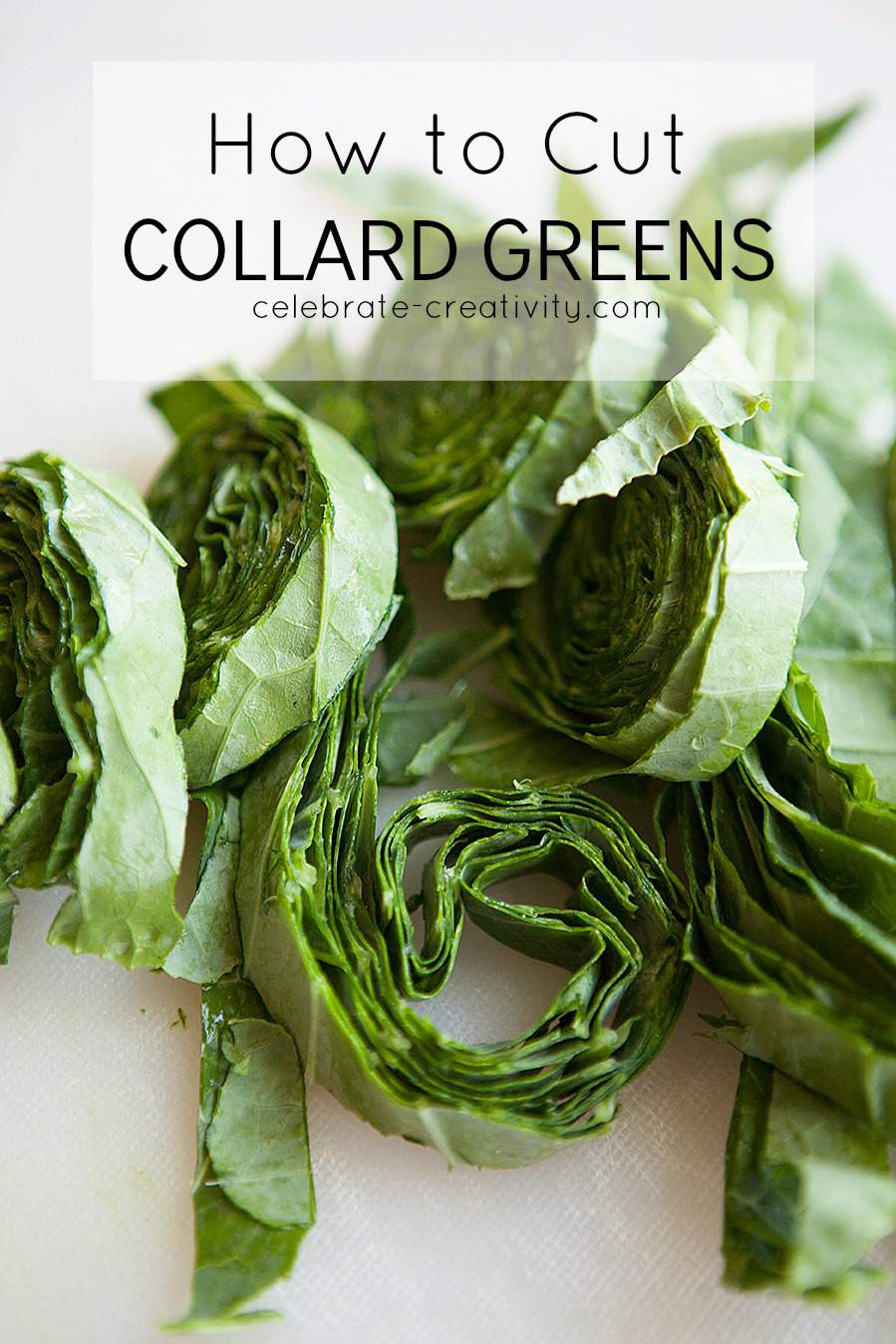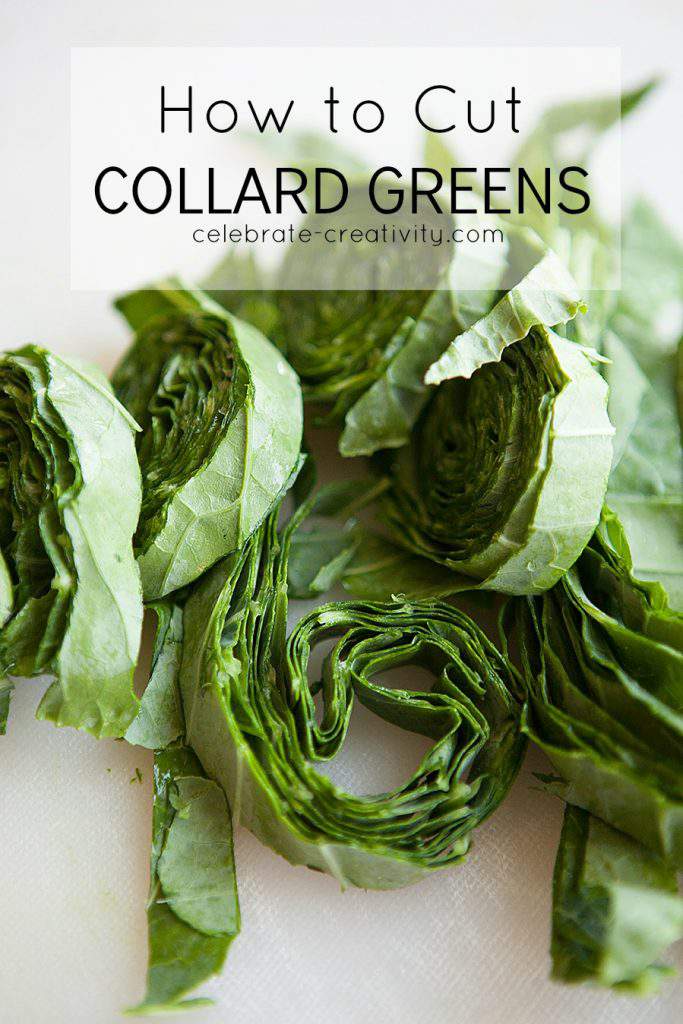 Thanks for stopping by.
See you back here next time. ♥