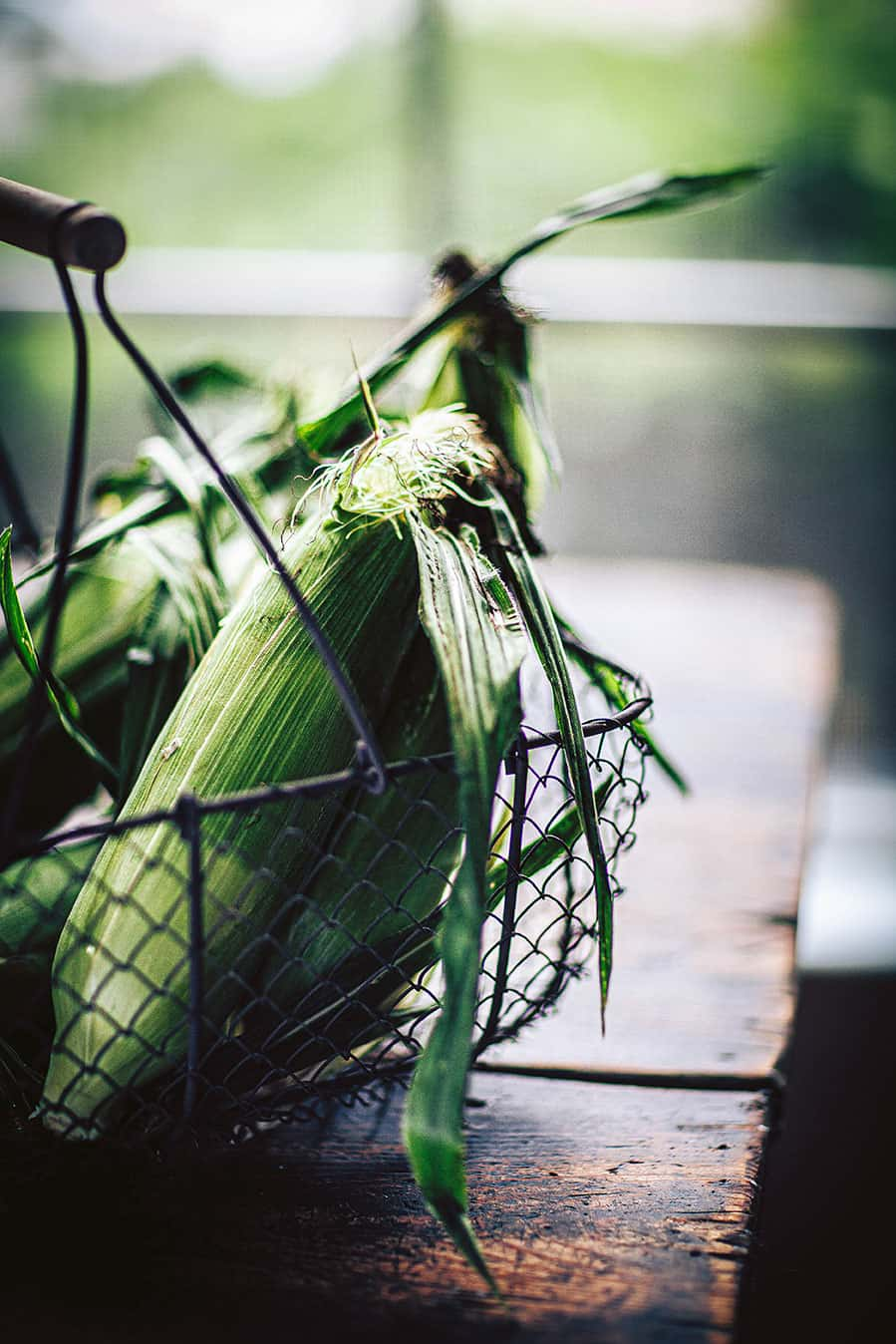 So do you have a favorite summertime veggie?
I do… and it's fresh corn on the cob.
Here we are, approaching mid-September and locally-grown corn on the cob is still available at my grocery store.
But it won't be long before the store bins of delicious freshness will disappear right along with the changing season.
With that in mind, I decided to ensure that I'll be able to enjoy my fresh corn… well into winter.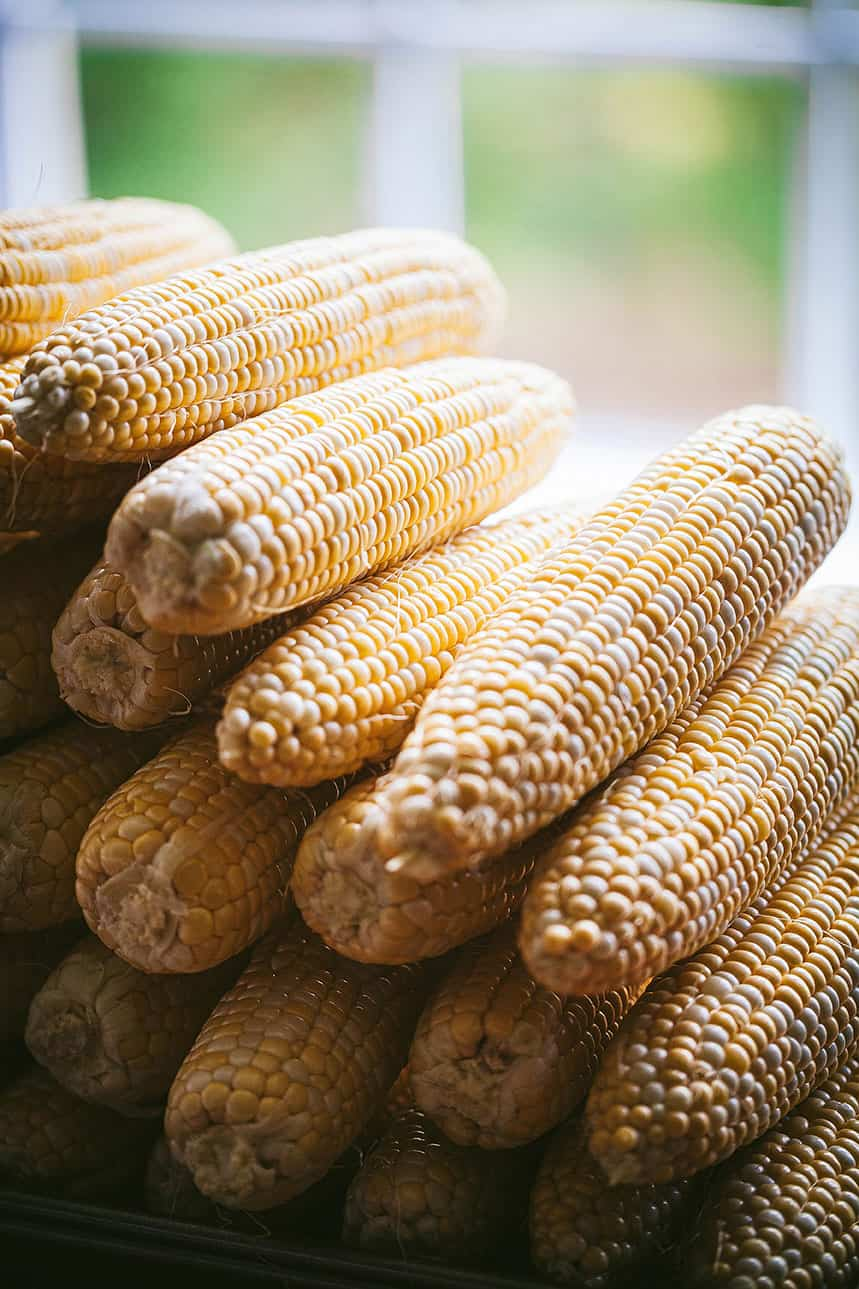 Just like The Little Red Hen, socking away her food for winter, I did the same with about 30 ears of corn.
When I was a young girl, my grandmother used to sauté freshly-cut corn in a big black, well-seasoned cast iron skillet.
She would always add a bit of butter, a pinch of salt and a few sprinkles of black pepper.
Simple recipe and amazingly delicious.
I want that flavor all year long.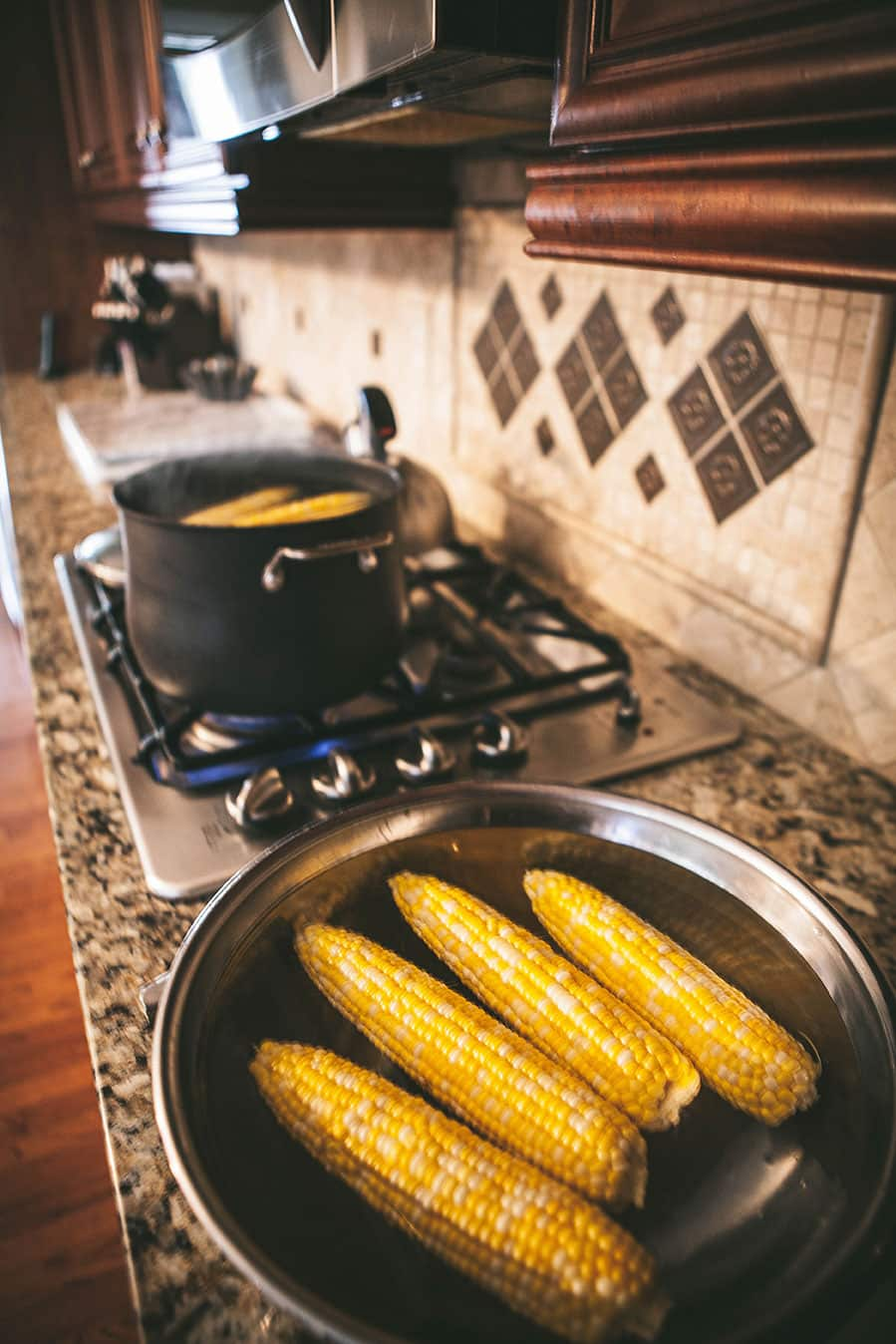 Even though corn can be frozen on the cob, I decided to preserve these ears cut off the cob, just like grandma used to make.
I dropped the ears into boiling water for about 3 minutes and then, immediately drop the cobs into ice water.
Blanching (boiling) and cooling has several benefits:
Helps to preserve the texture and taste of the corn.
Helps to remove any surface dirt which may have slipped through the blades.
Deactivates the natural enzymes which can contribute to spoiling.
The ice bath helps to halt the heating process.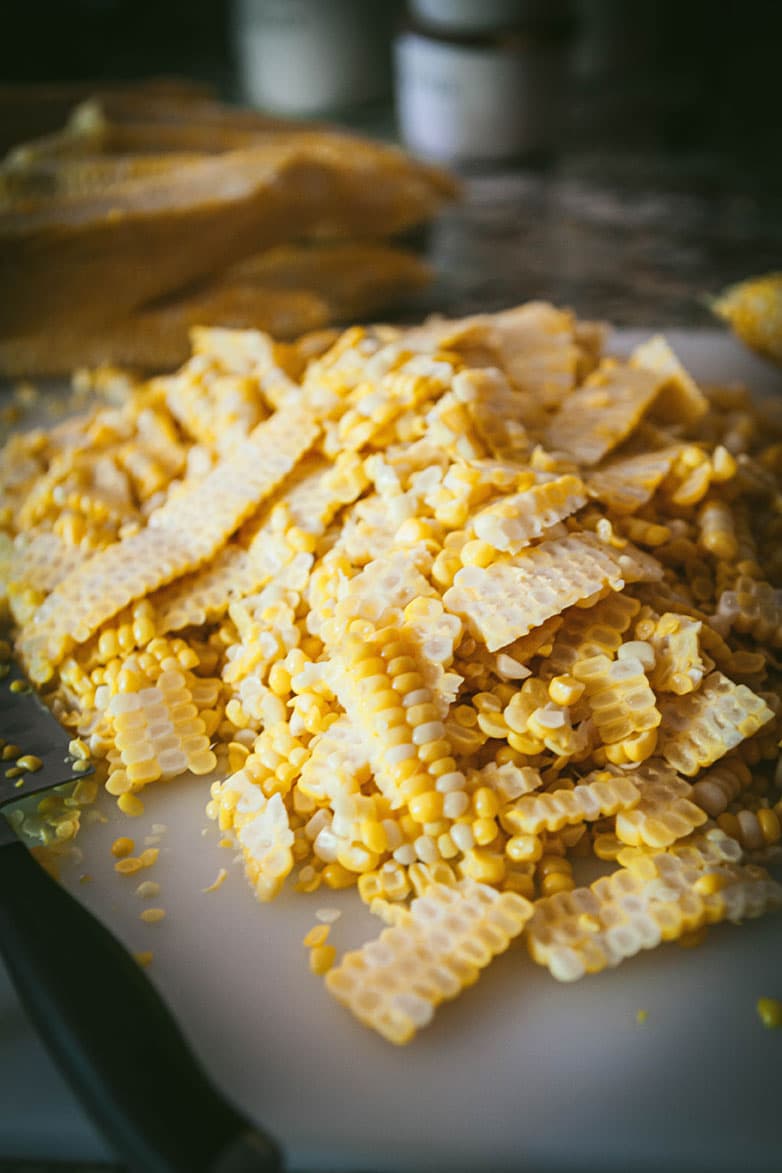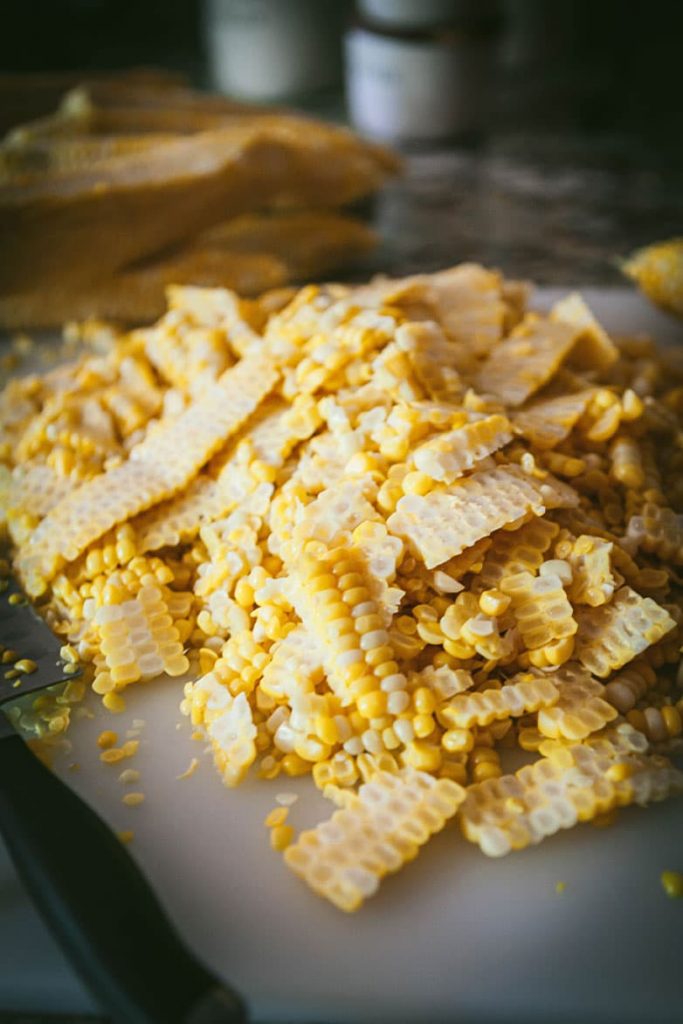 OK, I gotta admit it may sound a little weird but I think there's actually something a little therapeutic about cutting corn off the cob.
Got thirty ears and a good knife… no problem.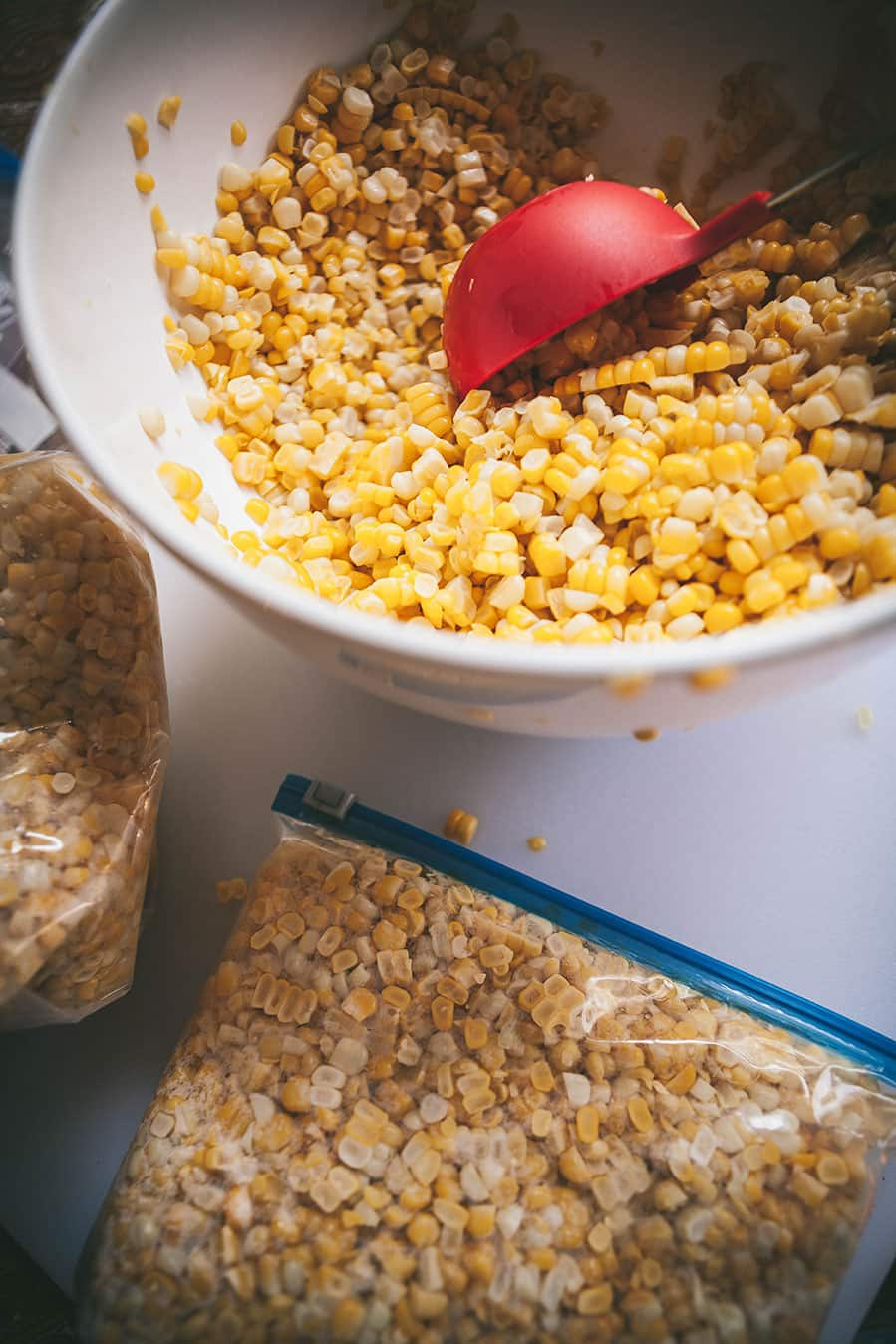 In case you're wondering, what thirty ears of corn will yield… I ended up fully filling up 6 quart-size freezer bags.
That's a whopping 24 cups of deliciousness for upcoming winter dinners.
Now, that's some big Little Red Hen numbers.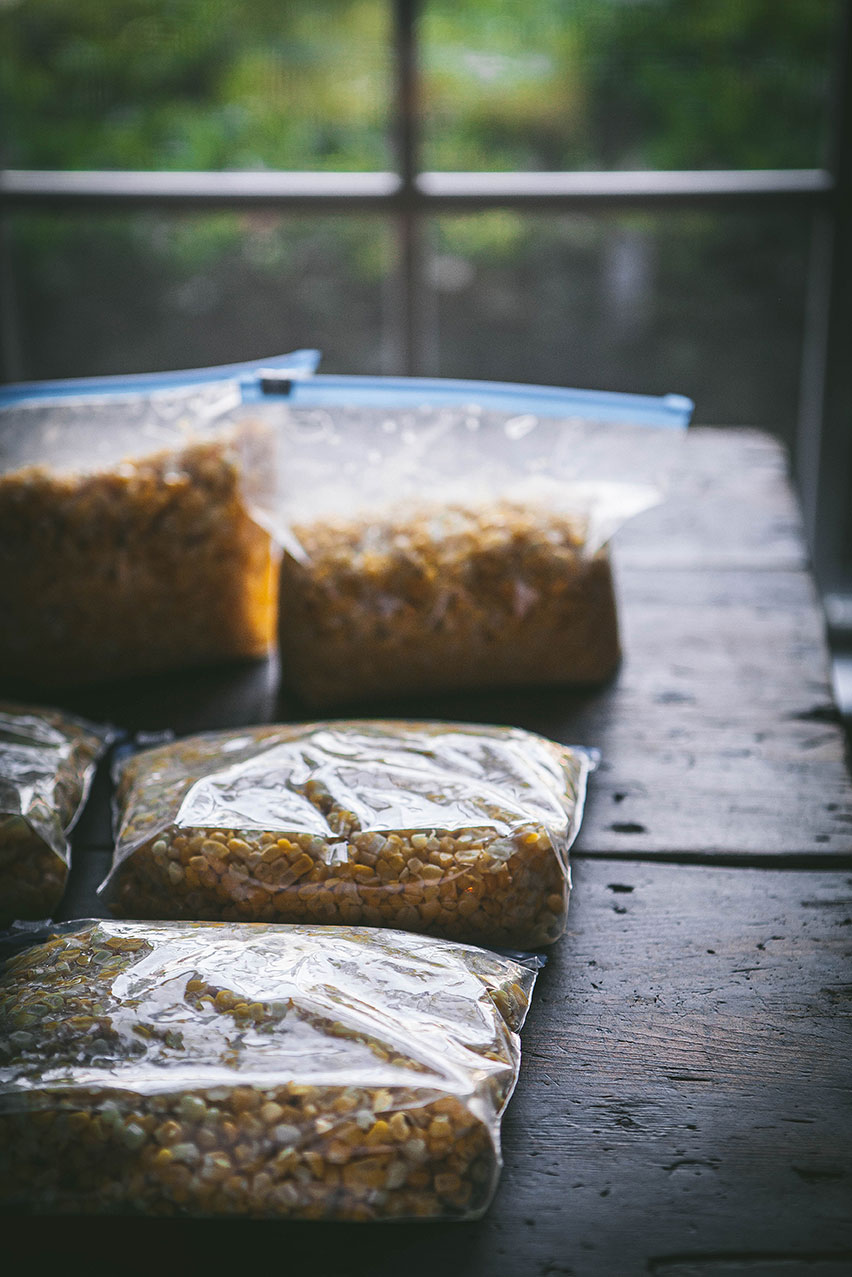 Thanks so much for popping by.
Good luck with your Little Red Hen efforts.
I'll see you back here next time.♥