W
elcome to Day 7 of my 22-day COUNTDOWN TO CHRISTMAS HOLIDAY SERIES.
Open my front door and you'll be greeted in the foyer with a Christmas tree filled with delightful and enchanted creatures including colorful elves, wooden Santas and assorted birds, nests and long-tailed pheasants just to name a few tiny inhabitants.
This is a very full and heavy tree.
While I painstakingly load up my tree inside every year, I always do just the opposite when it comes to decorating the outside my house.
I've always preferred a much more simple, less-is-more approach which includes only a few elements.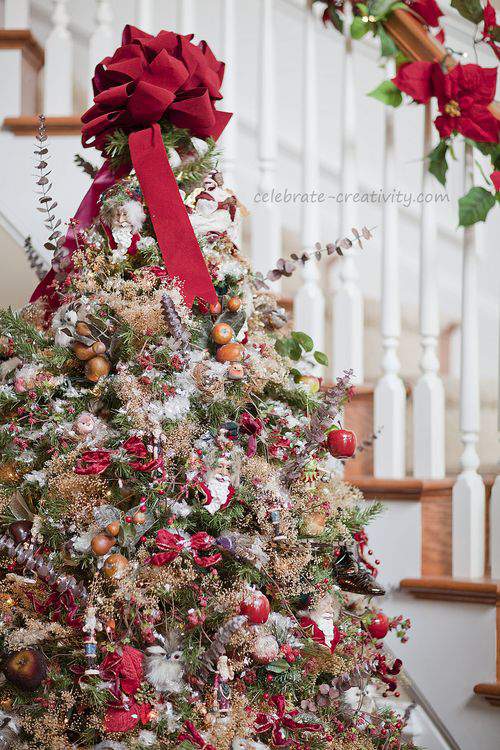 Let's start with a rustic sled.
Anyone else have a Radio Flyer, sled?   When you look at the sharp blades of these vintage sleds, it's amazing we didn't lose our fingers as youngsters.
I think these old-fashioned sleds are safer to use as holiday decor these days.
Next, throw in a vibrant cranberry wreath.
This is the fourth year, I've used this artificial cranberry wreath (in various capacities) and it's held up wonderfully over the years.
We'll see if it holds up outside too.
I love these beautiful ice skates and not because I know how to skate.
I'm thrilled I was able to get my hands on these just a few weeks ago.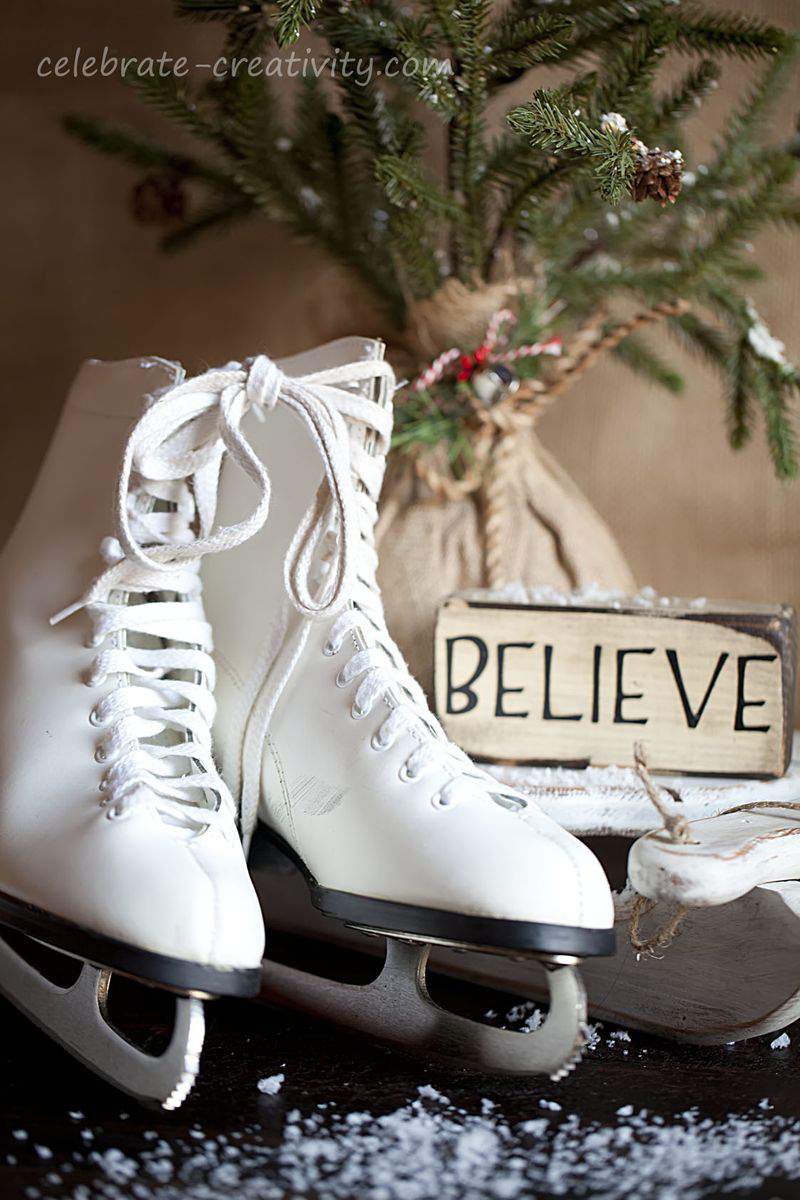 I was able to nab these from one of my favorite local vintage shops for just $15 and they look almost brand new.
Love a good buy and a good deal.  Don't you?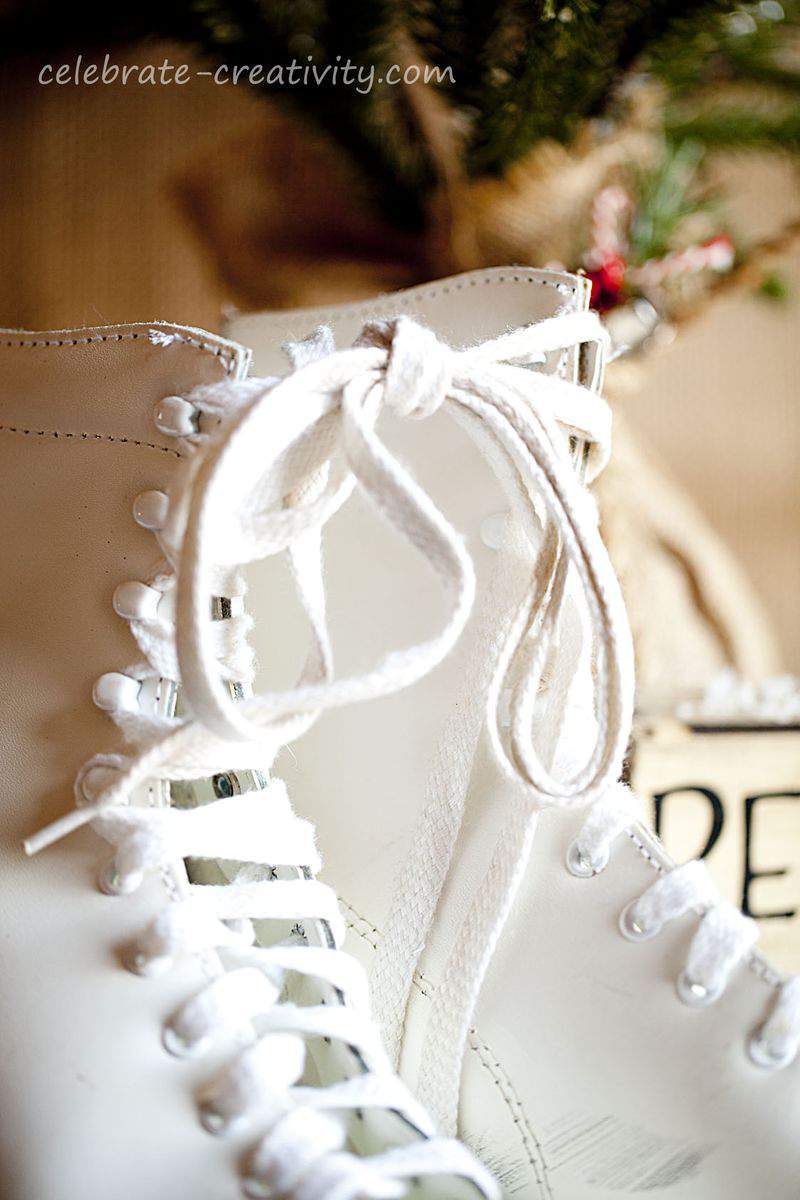 For a final dash of color, I used these old fashioned bells wrapped in holly with a few pine sprigs.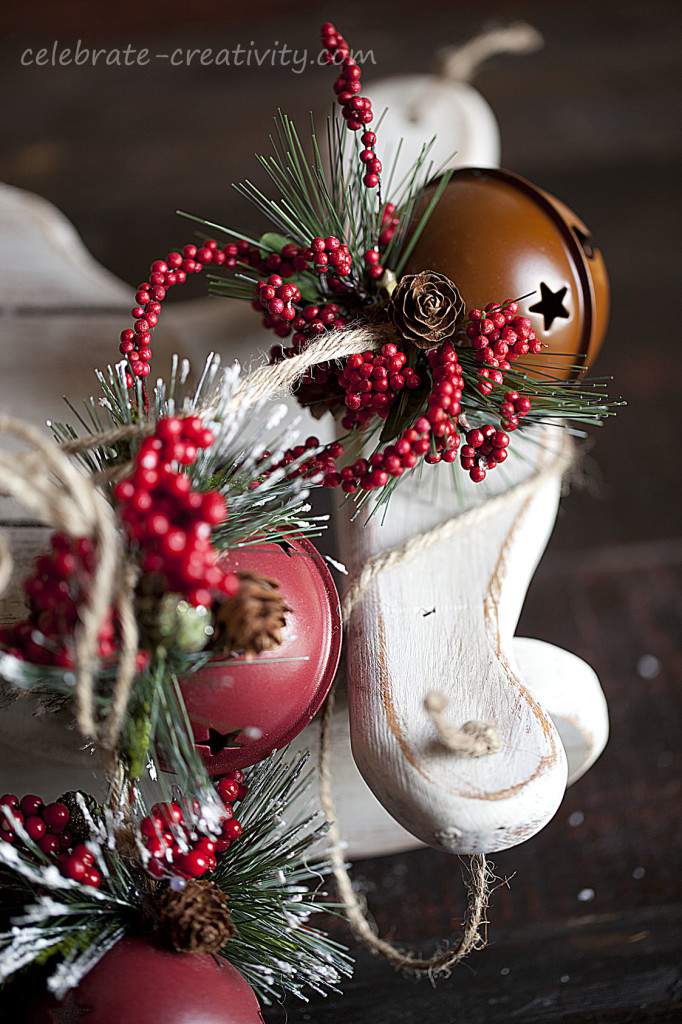 I put them all together along with another large door wreath and VOILA.
An easy, vintage-inspired outdoor display.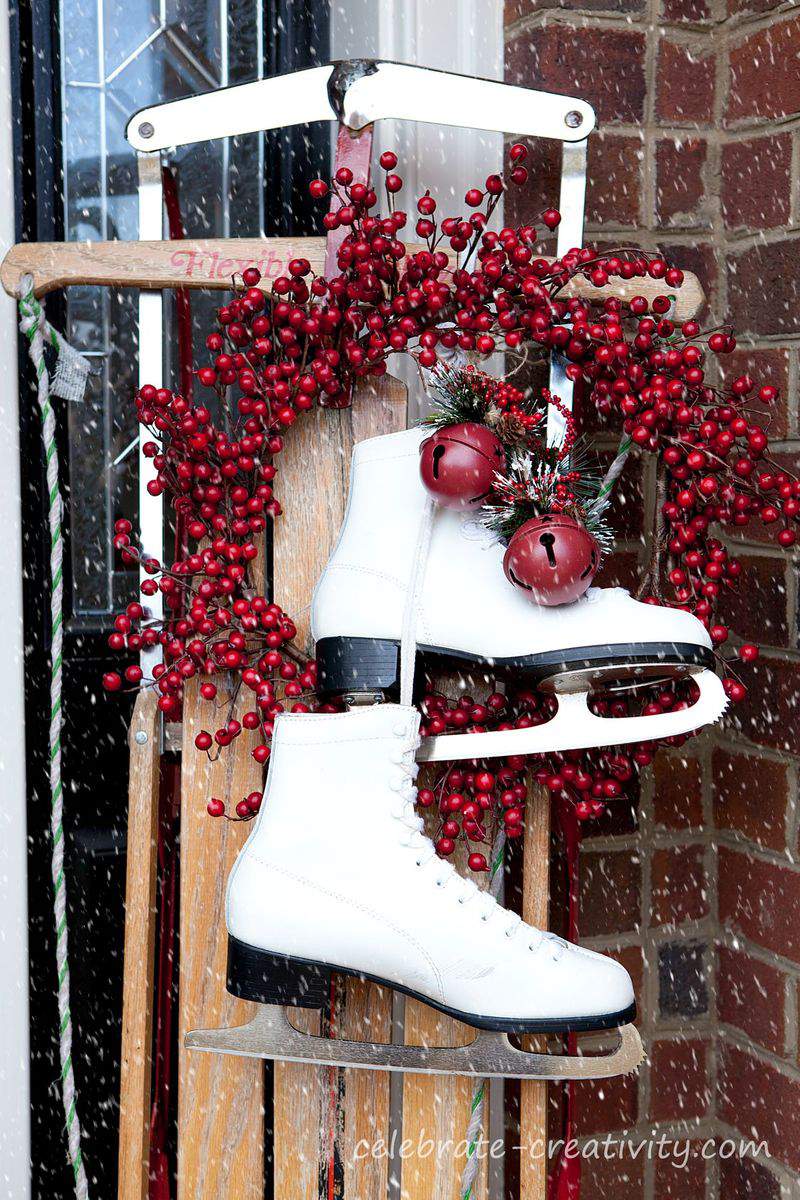 Sweet, simple front door decor.
Just enough.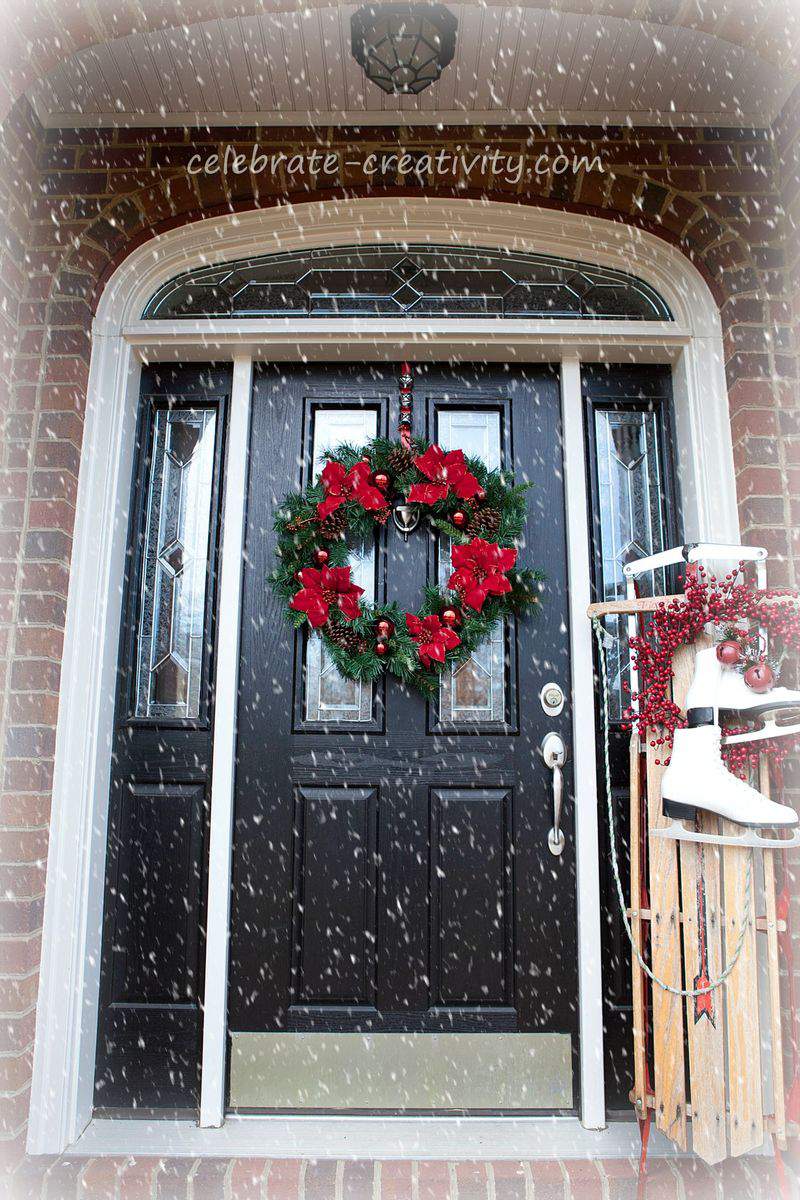 Thanks for popping by.
See you right back here tomorrow for Day 8 of my
COUNTDOWN TO CHRISTMAS HOLIDAY SERIES. ♥
In case you missed any ideas in my series, here's a look at:
Day 1|Day 2|Day 3|Day 4|Day 5|Day 6