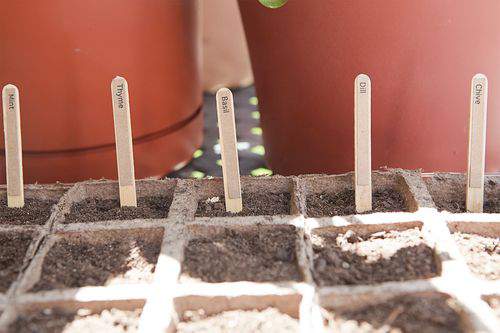 I
t's definitely the growing season and just about everywhere you look, things seem to be budding, blooming or sprouting from window boxes, lawns and gardens.
With thoughts on doing a little small scale gardening, I thought I'd try my hand at growing my own herb garden.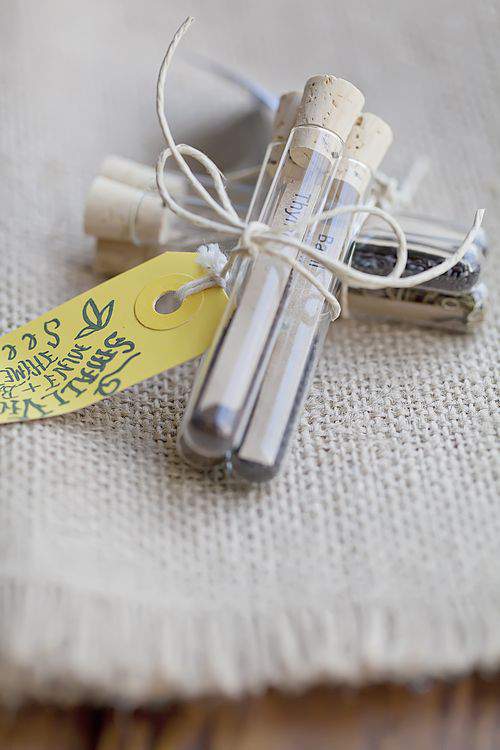 Regular readers of this blog may recall these seed tubes that I featured in my new column called Inspiring Finds for Heart and Home.
The tiny tubes are so cute and they contain a variety of herb seeds including basil, mint, dill, chives and thyme.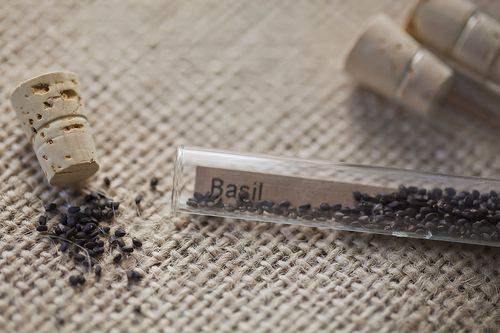 There are so many beautiful examples of herb gardens on-line and it was fun to search for creative examples for this post. 
I love to see how others arrange and organize their herb varieties.  This is exactly the kind of gardening that seems most manageable for me.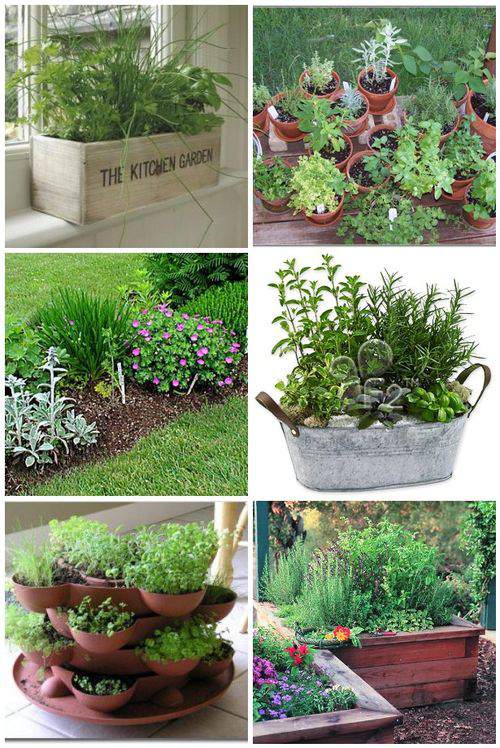 This book on herb gardening had been collecting dust on my bookshelf for far too long. 
I was happy to dust it off for this gardening project because it really has tons of useful information along with beautiful photos of various projects and ideas for growing herbs.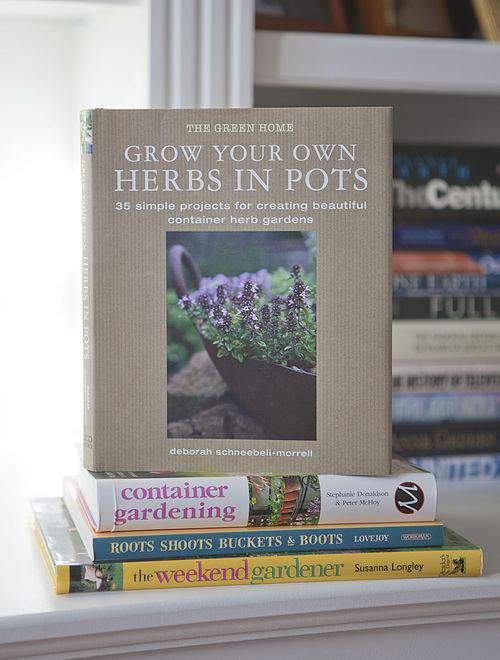 Growing your own herb garden has never been easier with herb garden starter kits that are reasonably priced. 
The starter kit in the photo below (link above) includes seeds for Parsley, Thyme, Cilantro, Basil, Dill, Oregano, Sweet Marjoram, Chives, Garlic Chives, Mustard and Sage.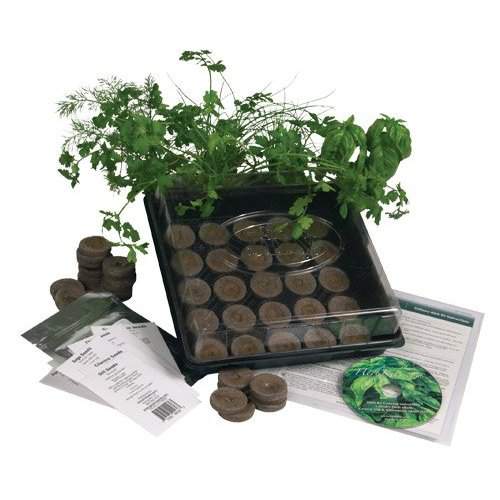 Of course, you can always start your own herb garden from scratch with supplies from your local nursery.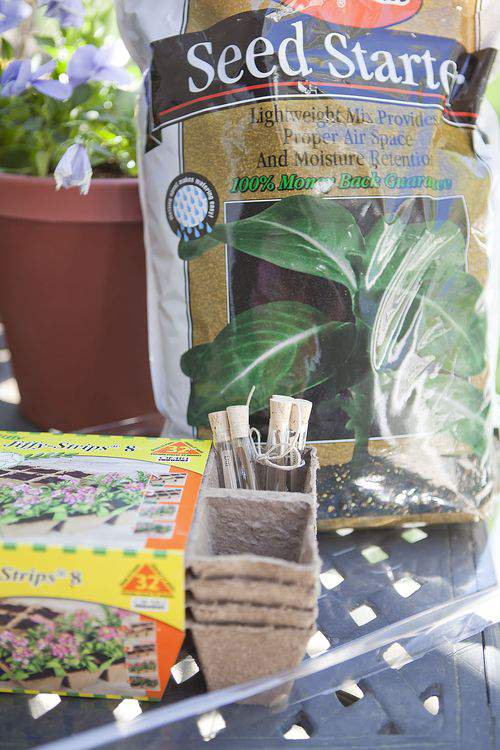 Generously fill the germination cups with soil.  The cups are constructed of peat so they will eventually be planted right along with the herb sprouts.
The pots have a drainage hole in the bottom so you'll need a plastic tray under your starter garden to catch the dripping water.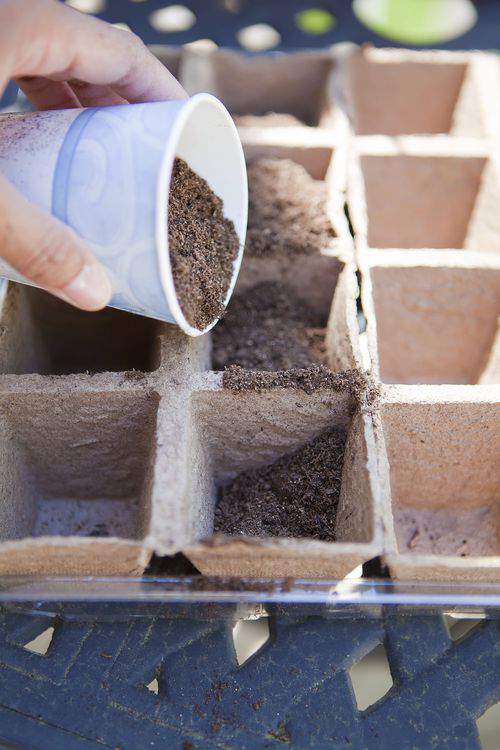 When planting so many different types of seeds at once, the cups definitely need to be labeled.
These label strips came with the seed tubes.  I used a little glue to attach them to sticks as you can see in the photo below.
I knew all those extra popcicle sticks would come in handy one day.
Once the seeds sprout, the entire cup can be transplanted into a permanent location for more growth.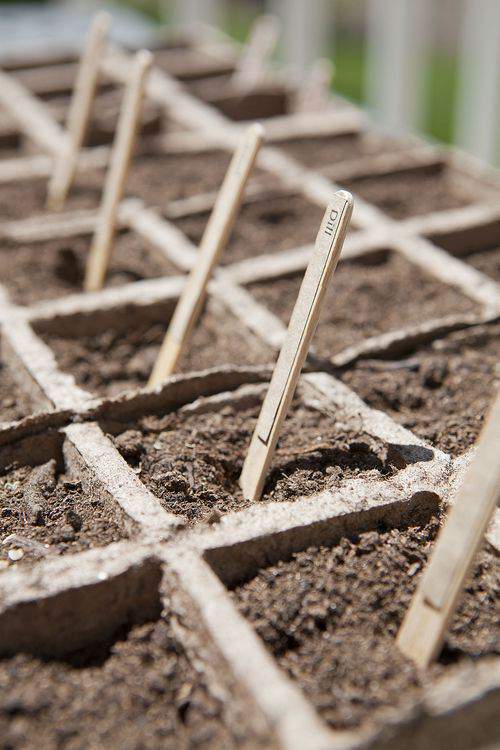 If you like the idea of growing a garden with multiple tiers of access, this stack-a-pot system may be a good option.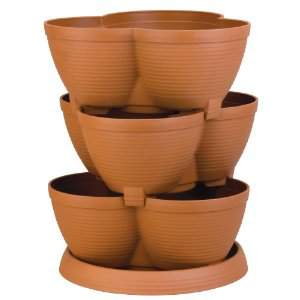 Here's another option for a budding herb garden.  This Living Ledge was invented by one of my regular blog readers, Chrissy Rex.
The clear, horizontal planter (Made in the USA) comes in various sizes and adheres to the window with powerful suction cups putting your garden right at your fingertips.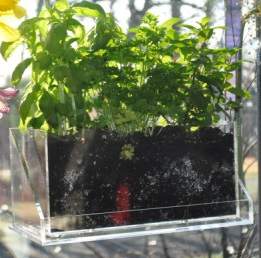 After just about a week and half, the first signs of growth were already popping up through the soil. 
For the record, the Chive seeds were the first to sprout.

As soon as everything makes a full appearance, I'll transfer the peat pots to my planters.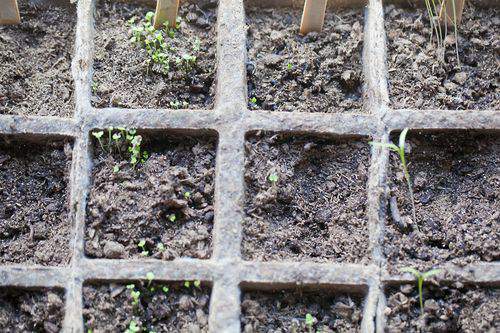 Meanwhile, a front-room window is not only a convenient, temporary location but also offers plenty of natural light for my budding herb garden.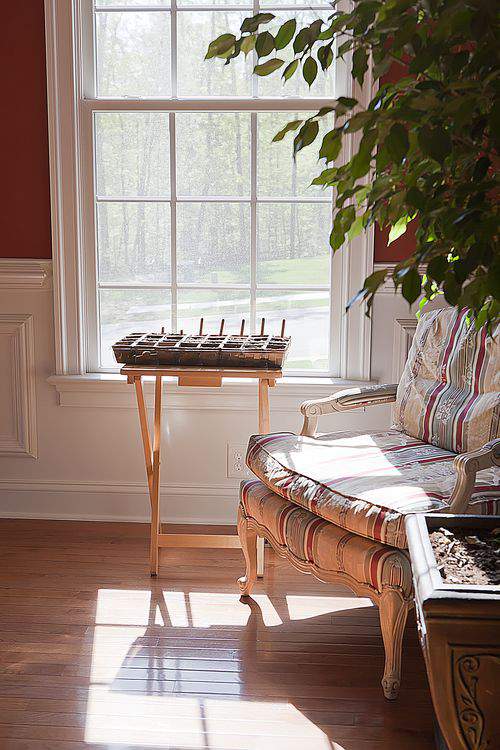 I'm excited about my herb garden prospects and I'm keeping my fingers (which are not green) crossed for a small crop I can actually harvest.  I'll keep you posted.
Have you ever grown an herb garden?  If so, have any good tips?♥