Oh, the things you can do with a cutting/serving board.
Well, I actually collect cutting boards and while I'm not sure I'll ever use this board for any cutting, I am still putting it to good use.
So much for cutting knives, for now I'm using this find as a serving board table display.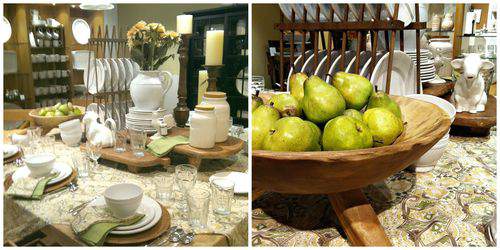 Above Pottery Barn displays, snapped with my IPHONE
Before I share more on my table display, allow me to share the inspiration behind it.
I first spotted this big board along with several other wood pieces on display at Pottery Barn.
Ooh-la-la.  I love all the wood here, including this gorgeous bowl which I may just have to grab another time.
Once I got the board home I realized it had a few minor cracks.
No need to return it though because I think it gives the board a more worn and weathered look at that just gives it eve more character in my book.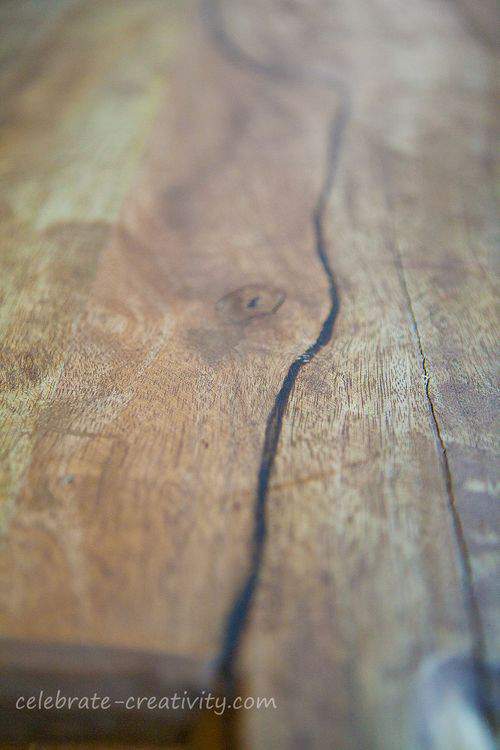 Check out this deep, dark vein that runs from one length of the board to the other.
More delicious character.
(NOTE: I'll definitely be using this board in my food styling efforts. What a great looking backdrop this will make.)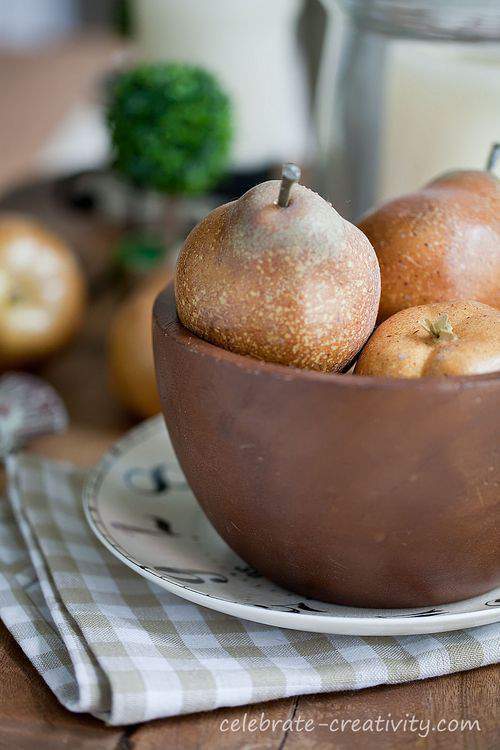 This is definitely a board that deserves to be out in the open, as opposed to being tucked away in a cabinet somewhere.
So, I went on a short shopping trip around my own cabinets, household drawers and cupboards to find an assortment of goodies to use in my new pedestal display.
Of course, artificial pears (or apples) never go out of style.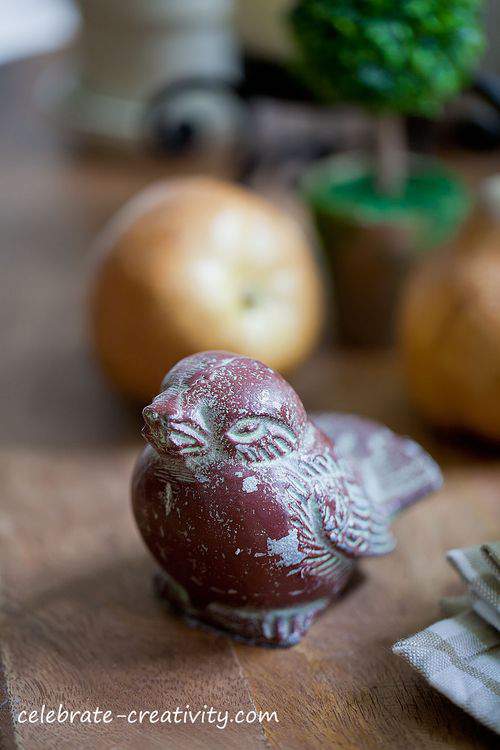 This little clay bird was hidden away in a drawer and is now perfectly pleased to see the light of day.
I welcome the opportunity to reuse old, forgotten pieces like this.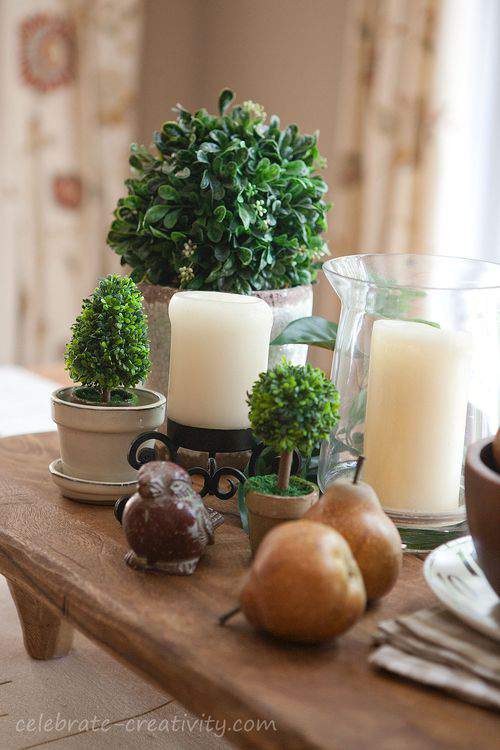 A little greenery goes a long way too.
Note to self: Pick up some artificial moss to fill in the ceramic flower pot.
The smaller topiaries are actually fairy garden greens that I found at my local nursery.
I've been collecting other pieces for a fairy garden and I'll share that project later in an upcoming post.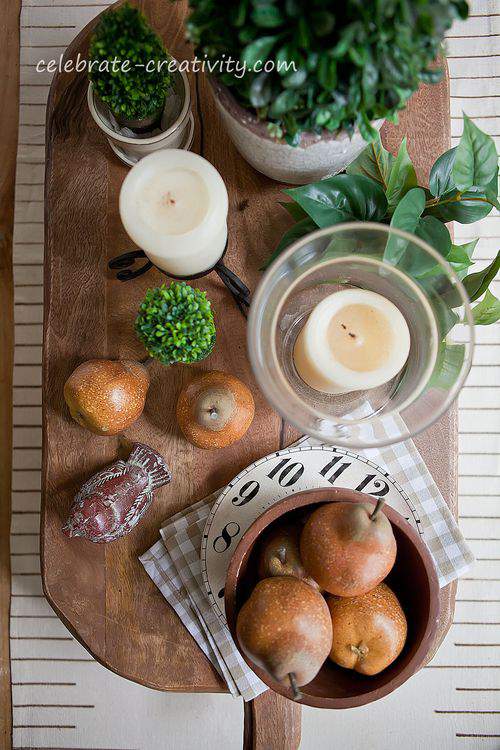 Just add a few candles, a checkered napkin and a clock plate to finish off the presentation.
All done and my kitchen table has a great new look.
NOTE: This ruler-inspired table runner is another easy DIY project. 
You can see how I made it using stencils and an ordinary drop cloth if you click here. 
I'm pleased with this look.
Now, if only I can keep certain young fingers from constantly re-arranging my elements. ♥
I'm linking this Pedestal Board Table Display to the following: