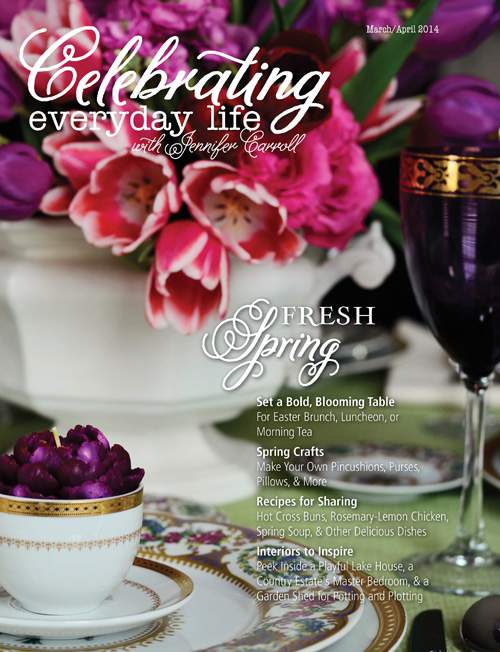 Old Man Winter is clearly determined to hang on much longer than any of us would like.   I think it's safe to say everyone is more than ready for warmer temperatures.
While the official start of Spring is still a few weeks away, you can get an early taste of the upcoming season with Celebrating Everyday Life, March-April issue.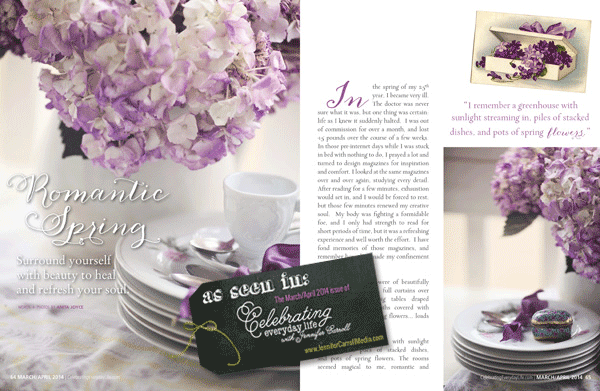 The March/April issue is filled with beautiful projects, ideas and inspiration that will warm your heart and your home.
I can almost smell the hydrangeas that are the centerpiece of this lovely tables-cape.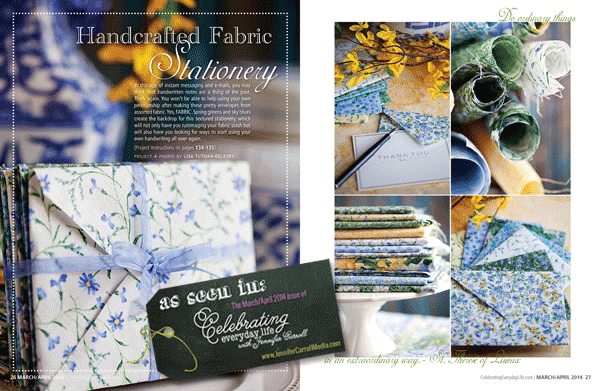 It's easy to get lost in the beautiful pages of this digital magazine and it's especially fun for me as a regular contributor to the magazine.
You'll get to see my handcrafted stationery made from sky blue and spring green fabrics which will definitely put you in the mood for the new season and letter writing.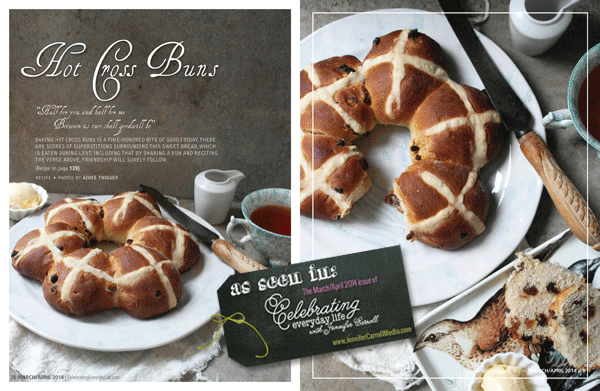 Hungry?
I suspect these hot crossed buns will warm your tummy inside regardless of the cold temps outside.
By the way, this March-April issue marks the one-year anniversary of this digital magazine that started out as just a dream for my friend and editor Jennifer Carrroll.
Browse the pages of Celebrating Everyday Life with the preview below and you'll see how Jennifer has poured her heart into every page with in hopes of touching your heart too.
Spring is just around the corner but this latest issue of Celebrating Everyday Life will get you there even faster.
You can pick up your copy if you click here. ♥