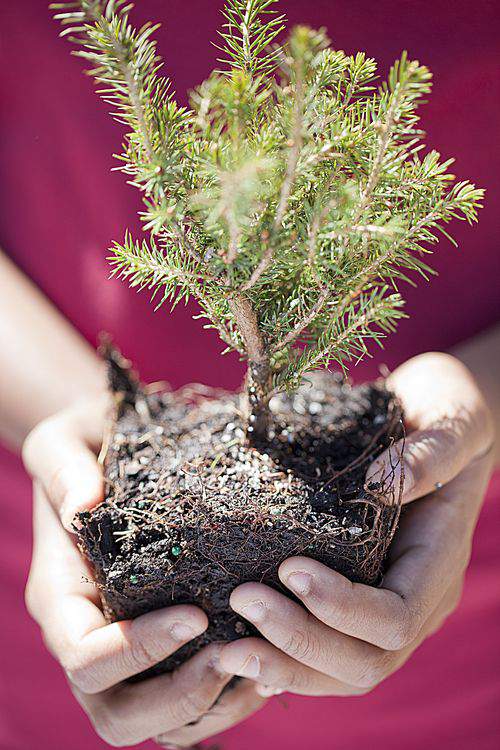 P
lanet Earth takes center stage this week with the 42nd observance of  EARTH DAY.  The annual event is designed to raise awareness and appreciation of our natural environment.
A simple tree planting is one way to give back to the planet and throughout this post I'll share a few more easy things we can all do to help the planet.

The Earth Day Network is a global organization which helps to promote Earth Day (April 22) all over the world.
Their website is a good resource for what you can do in your own household and community to help protect the environment including simple steps on GOING GREEN.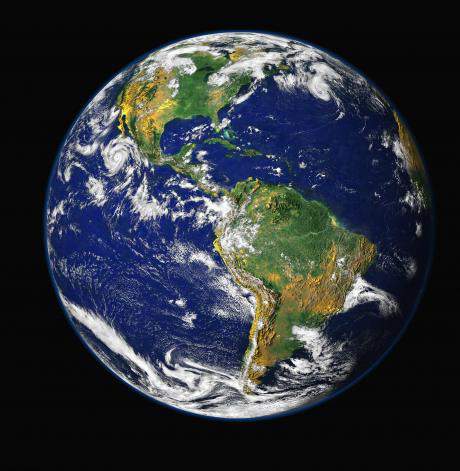 One of my favorite books to browse is called Earth from Above and it's filled with beautiful photographs from a very unique perspective.
Armed with a camera and a helicopter vantage-point, the author snapped the photographs from all around the world and compiled them in this breathtaking book which includes 177-photos taken from his perch in the sky.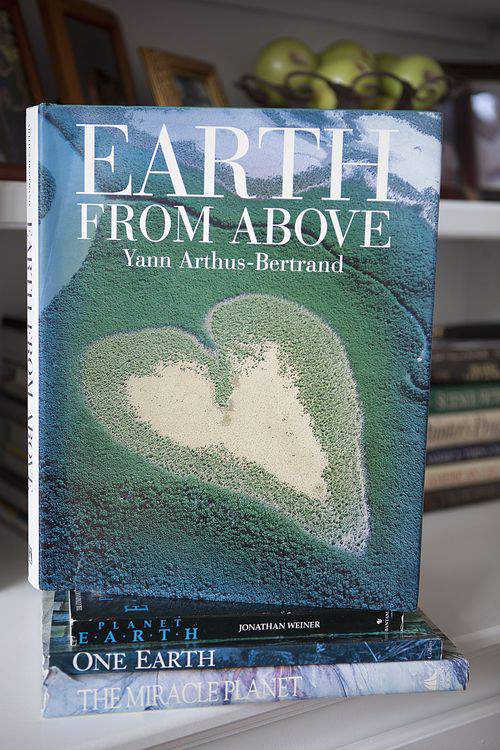 This cover image is amazing.
From the ground, this mangrove swamp in the photo below is a water-logged tree formation but from the air, the natural, heart-shape appearance speaks to just how grand and unexpected Mother Nature can be.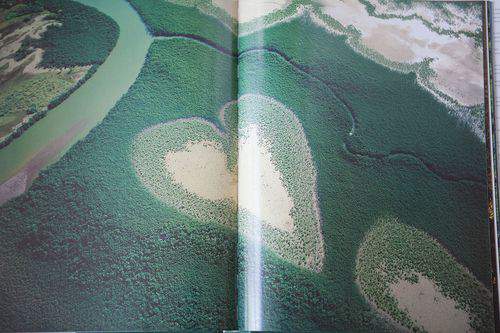 How cute is this environmentally-themed fabric?  I've had this fabric in my stash for a while now.
The fabric features three different designs including a tree print, one with leaves and one featuring inspiring words of conservation.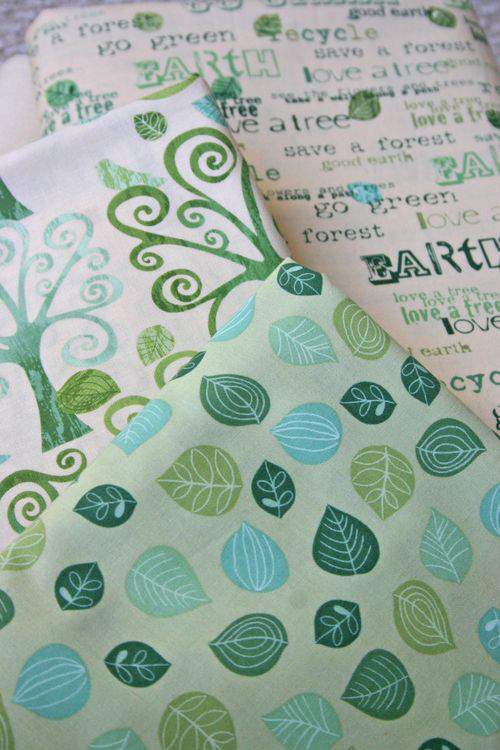 I still haven't decided what I'm going to make out of this fabric but the collection was just too adorable to resist.  Besides it's a great message, isn't it?
NOTE: While the tree print and a version of the leaf print are still available, this particular environmental-worded print appears to be out of production now.  However, a very similar (and equally cute) worded print is available at Fabric.com (8 yards left as of this writing).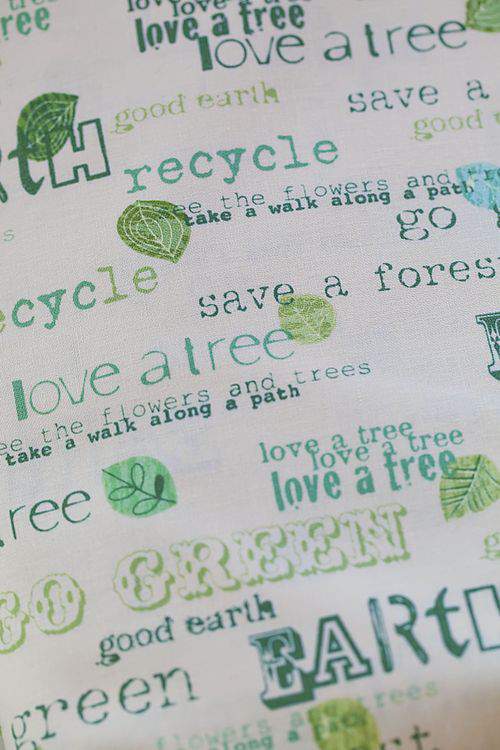 Check out these iron-on, environmentally-themed appliques at my local fabric shop.
As soon as I spotted these, I knew right away what to do with them.

The jacket appliques are just right for the budding environmentalist in my household.
Cameron is always on the lookout for new ways to conserve resources and encourage recycling efforts around the house and she even belongs to an environmental club at school called Groovy Green People.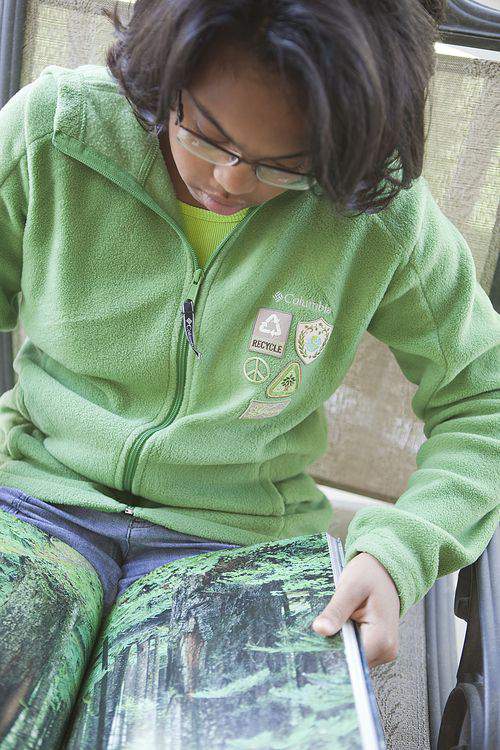 For many people, going green may seem like a daunting, lifestyle-altering step.
However, it doesn't have to be and there are loads of very simple, painless measures that every family can adopt to make a big difference.
Here are a handful of small suggestions that can pack a big punch.
10-EASY GREEN TIPS
1. Reduce use of resources
2. Unplug unused electronics
3.  Look for energy efficient labels
4. Fix household leaks
5. Buy or use recycled products
6. Use low-power, sleep mode on computers
7. Buy local, organic produce
8. Properly dispose of hazardous waste
 9. Use compact fluorescent light (CFL) bulbs
10.  Recyle at home
Source for green tips: our earth.org
If you love the Country Living series of books like I do, you'll love this book too.  It's filled with useful, attractive ways to Restore, Recycle Repurpose .
This is a handy resource is all about creating a sustainable, beautiful home and includes easy decorating projects, tips and wonderful photos to boot.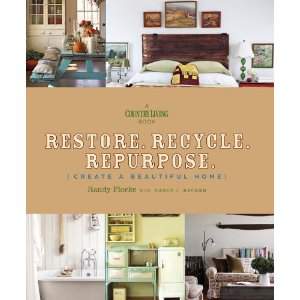 In my own household  we've all recommitted ourselves to using green (albeit floral) bags for groceries as we move closer to being more green.
It's a simple measure that's made even easier when you remember to put the tote bags back in your car immediately after unloading them.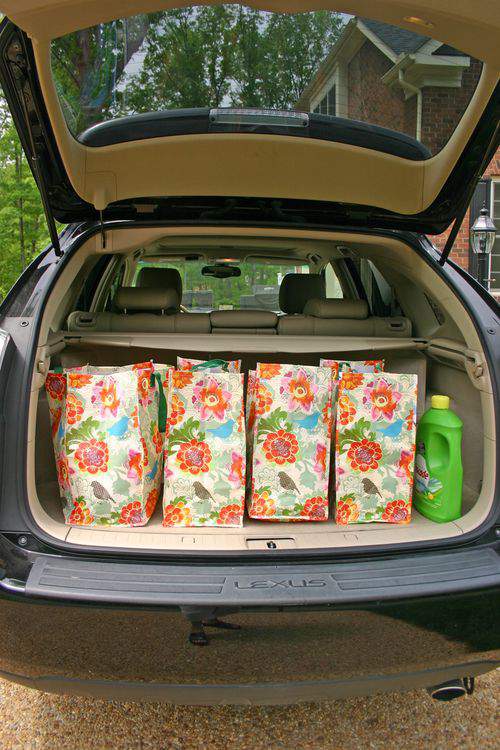 I picked up these large, super sturdy bags several years ago at Pier One Imports.  Each one holds a ton of groceries and I think they also look quite pretty lined up in the back of the car.
NOTE: Even though I bought my bags a while back, I've noticed this particular floral design is still available along with several other pretty patterns.

Here's a timely question (with an easy answer).
What do cookie dough and hand-tinted, green icing have to do with Earth Day?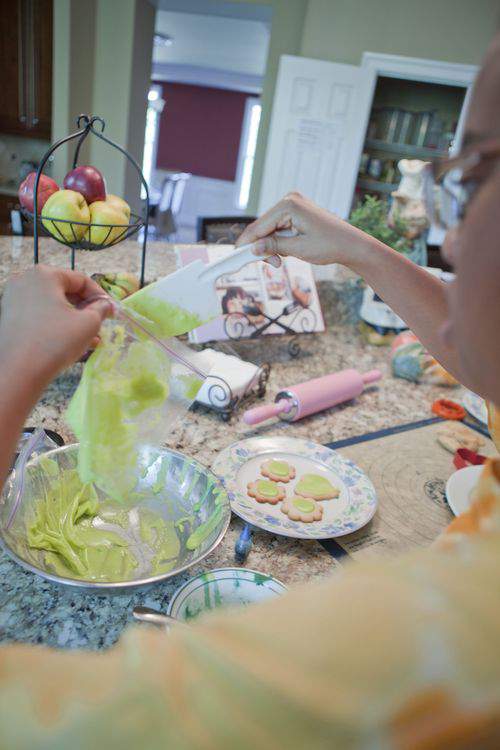 Kudos and points to those who guessed correctly.
Here's a bit of Cameron's baking handiwork in honor of the environmentally-themed occassion.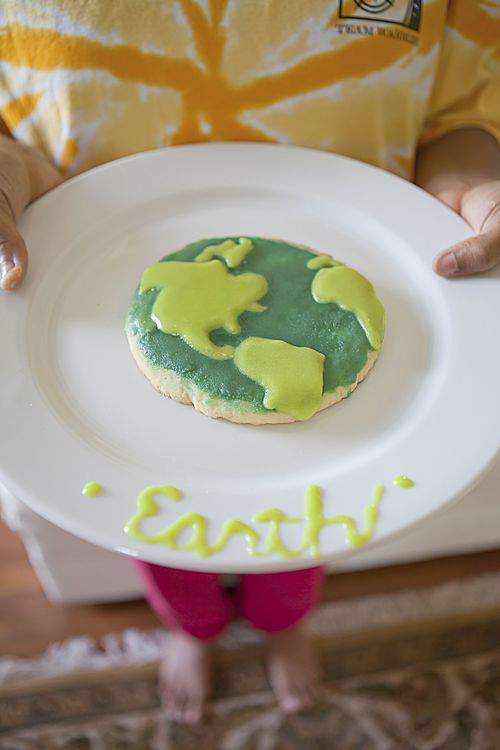 By the way, if you're curious about your own carbon footprint, I found this carbon footprint calculator that will help you estimate your family's greenhouse gas emissions.
The calculator will help estimate your total household emissions, share actions to reduce the estimated emissions and calculate (in dollars) how much you can save by reducing your gas emissions and energy use.
Meanwhile, the young environmentalists in my household decided to recognize Earth Day week getting their hands a little dirty.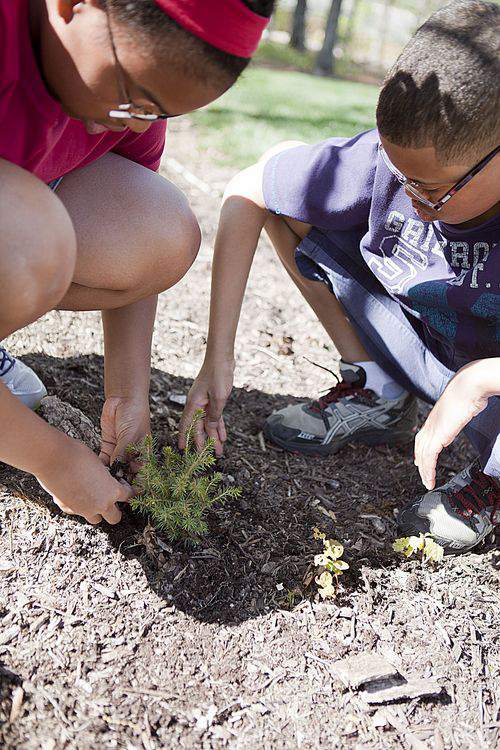 Of course, Cameron and Jordy never object to digging in dirt.
I hope they always keep in mind why they planted this tree and continue to plant many more over the years.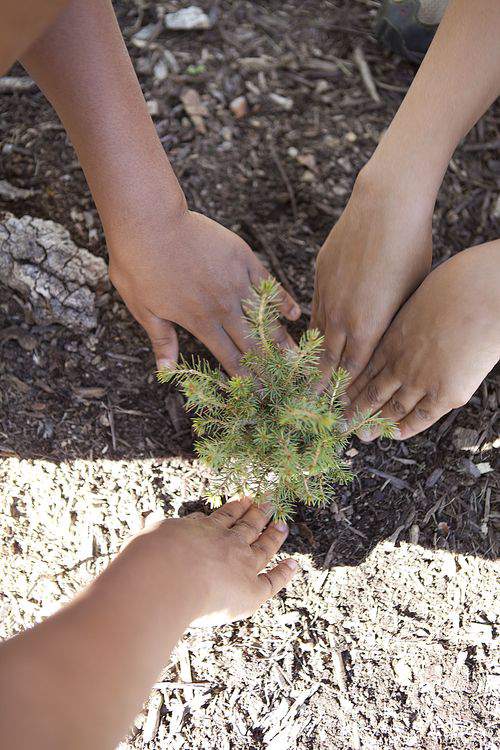 Remember, even though the official Earth Day observance is April 22, the commitment to protecting our environment doesn't have to be reserved for just that one day alone.
Do you have any Earth Day traditions or activities planned?  Are you already going green? ♥