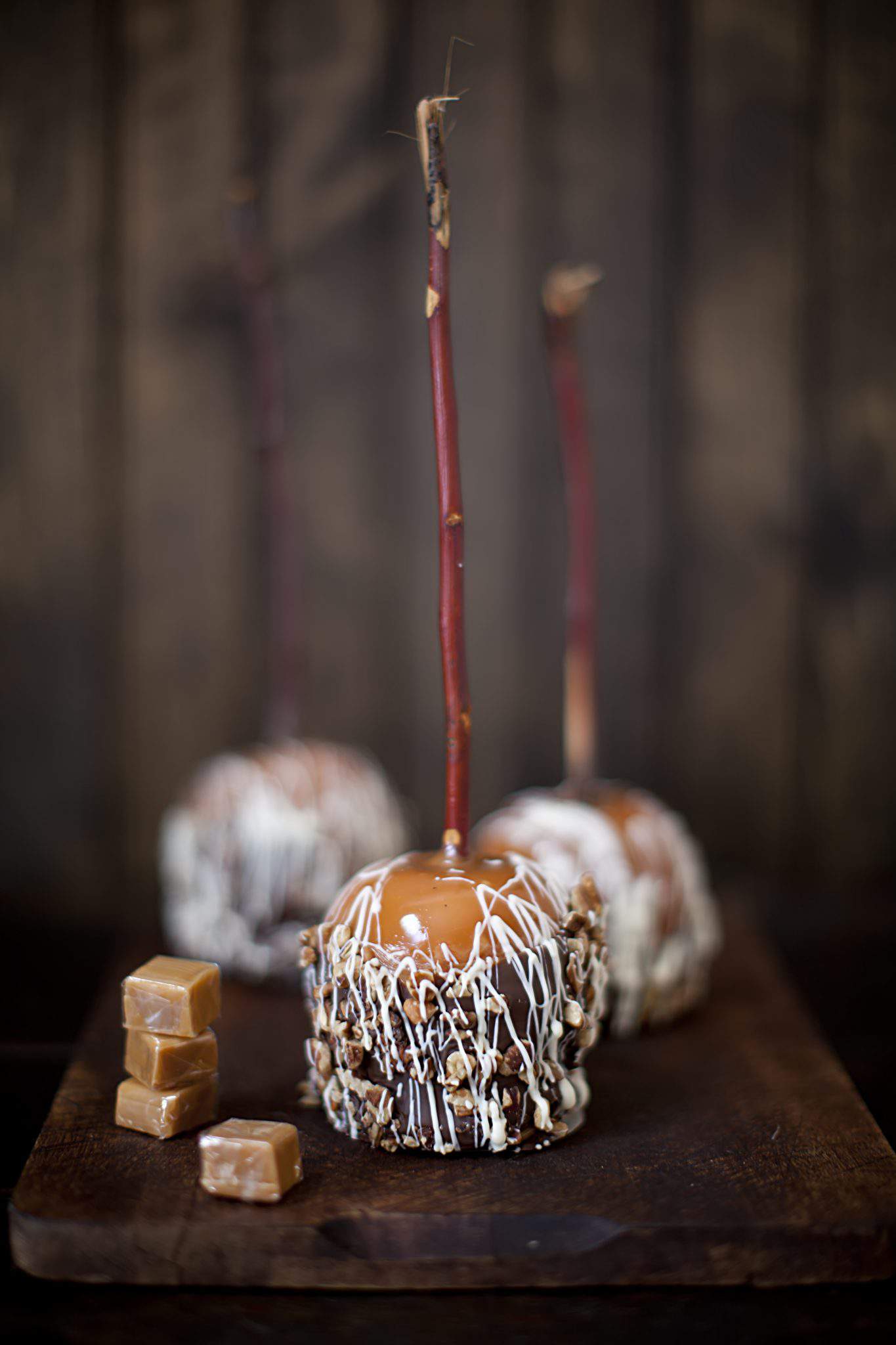 I have to say, I wasn't even thinking about caramel apples until I walked into the grocery store this weekend and spotted bags of caramels stacked up in the produce aisle.
Of course, they were strategically placed right next to juicy looking apples.
So, what's a girl to do?   Double chocolate, caramel apples.  That's it.
Go ahead, admit it.
You want a bite, right?
Nothing but goodness here.  
Caramels and fresh apples.
Try to make sure your apples are nice and firm.
I think the apples for this must be hard. There's nothing worse than biting into a caramel and chocolate-covered apple that has mushy flesh.
When you include add-ons like white chocolate, milk chocolate and pecans (my favorite nut)… your caramel-covered apples take on a whole new dimension.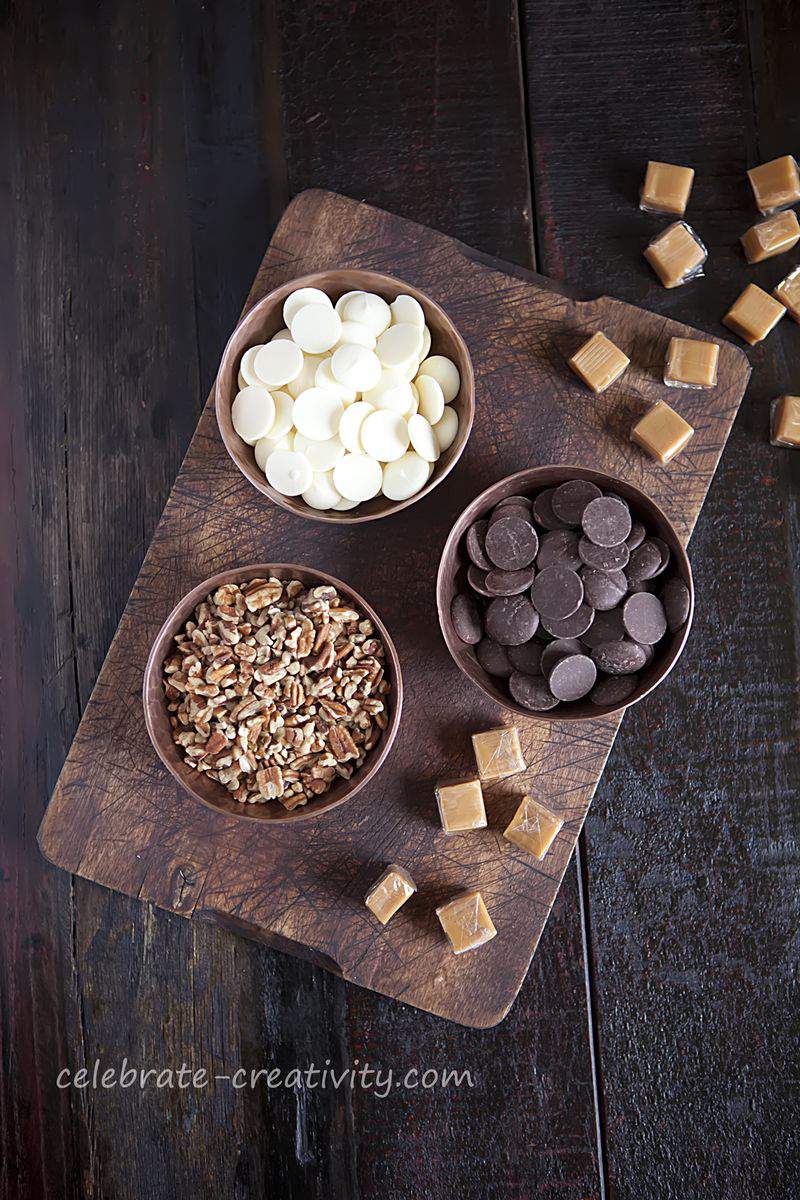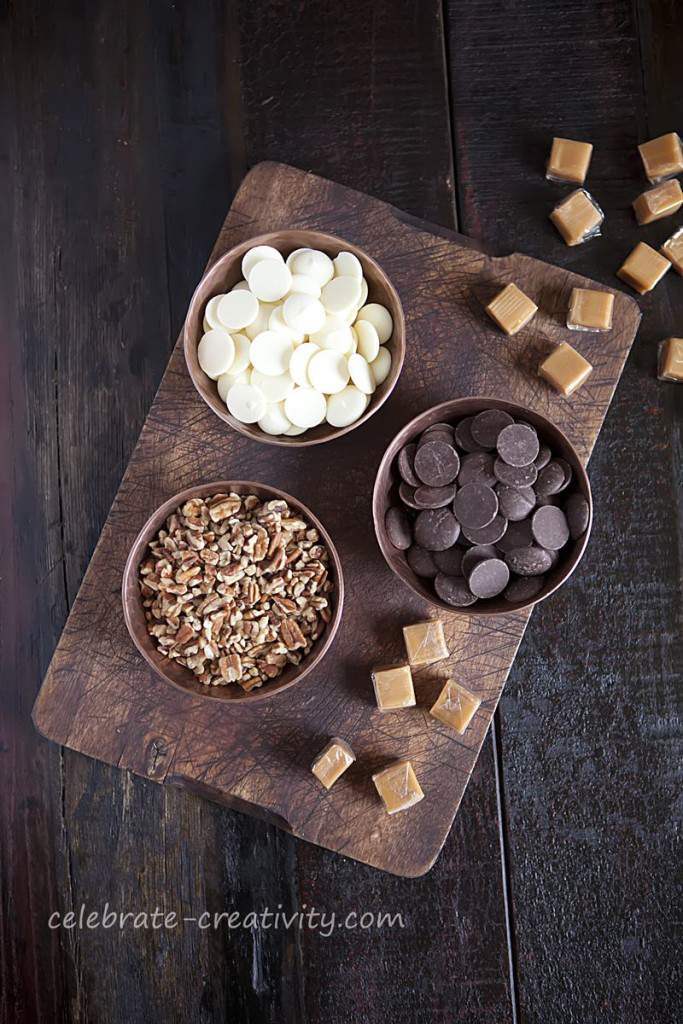 Pierce the top of the apples with a wooden skewer.
Melt the caramels in a saucepan with a few tablespoons of water.
Dip away, making sure the apple is completely covered in caramel.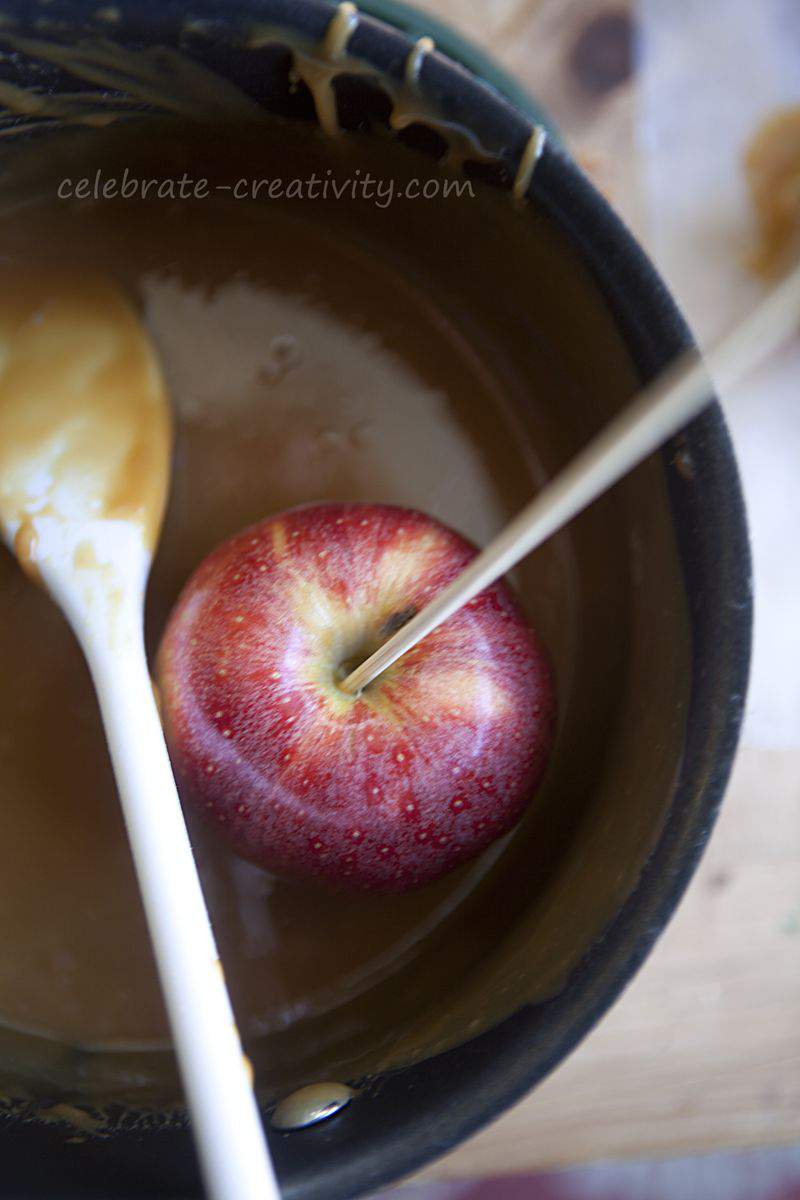 If you have access to an apple orchard, consider adding a whimsical touch to your finished caramel apples with authentic apple tree twigs as stems.
These twigs are always plentiful on the ground surrounding any apple tree.
Collect a handful of twigs and use mild dish soap and a brush to thoroughly clean them.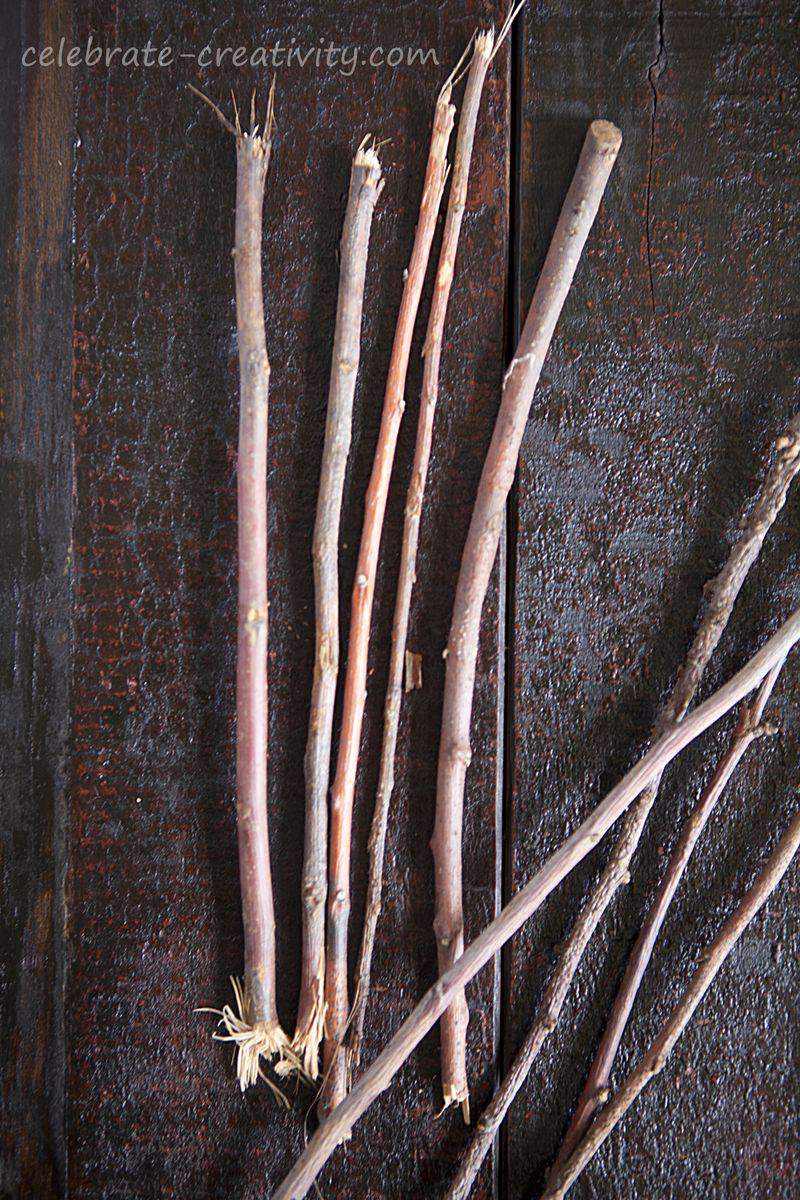 Replace the wood skewers with the apple tree twigs.
NOTE: I only use these twigs for quick display/serving purposes only.  
Even with a very thorough cleaning, I still don't recommend leaving the twigs inside the apple for an extended period of time or overnight.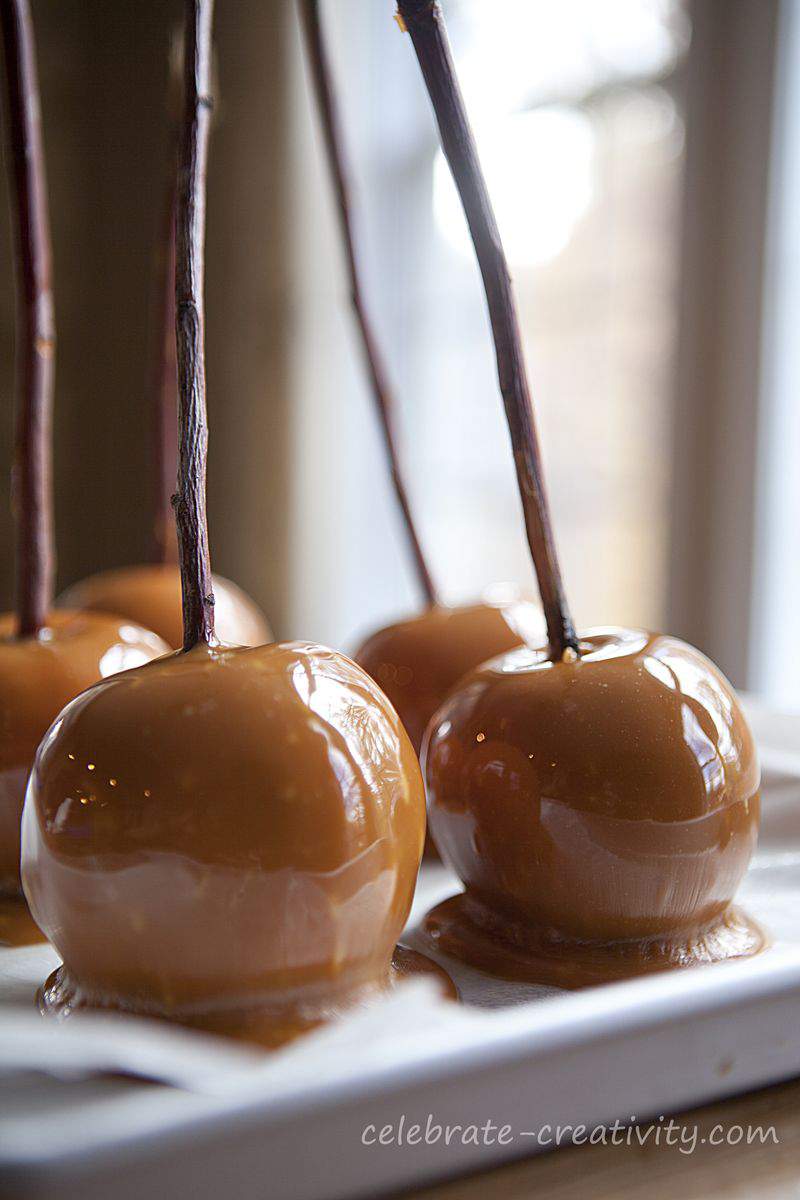 After dipping the apples in caramel, allow them to sit for a few minutes to slightly harden.
Then, dip the apple in melted milk chocolate and roll in chopped pecans.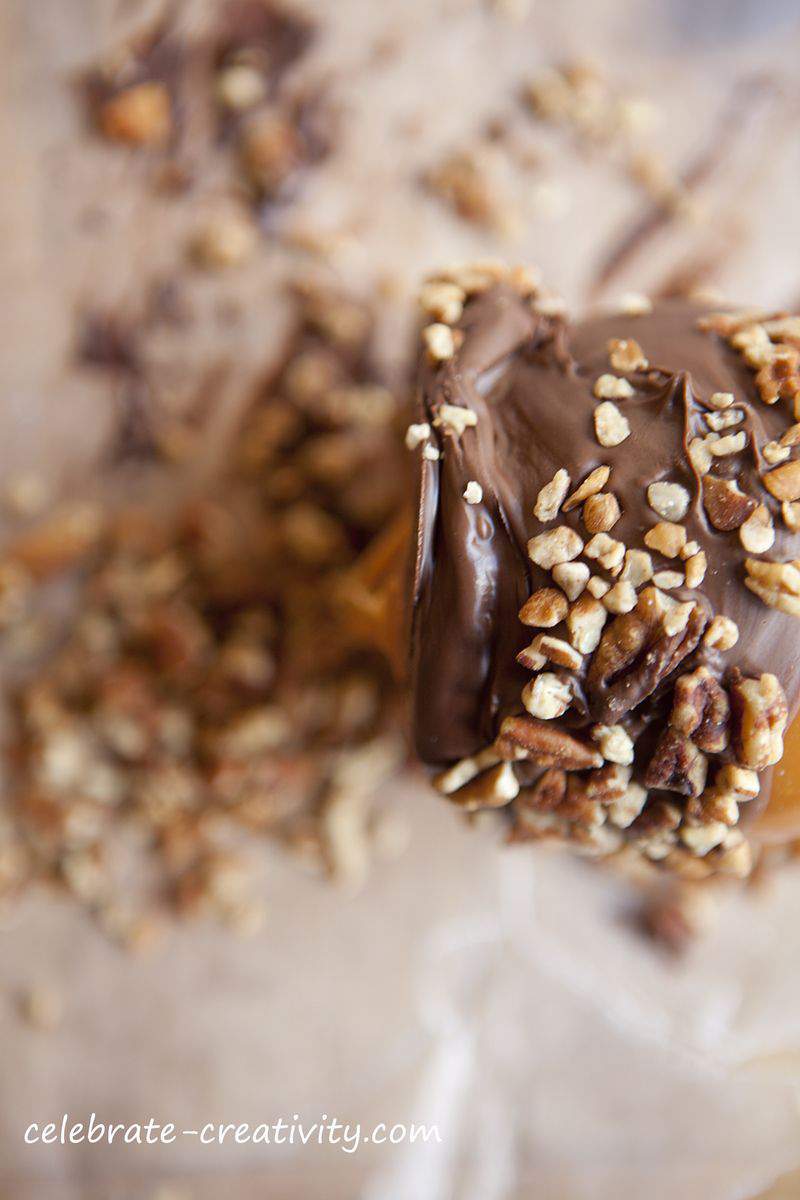 Allow the milk chocolate to harden.
In the meantime, melt the white chocolate wafers.
Scoop a teaspoon of white chocolate and drizzle over the apple for a final nod to decadence.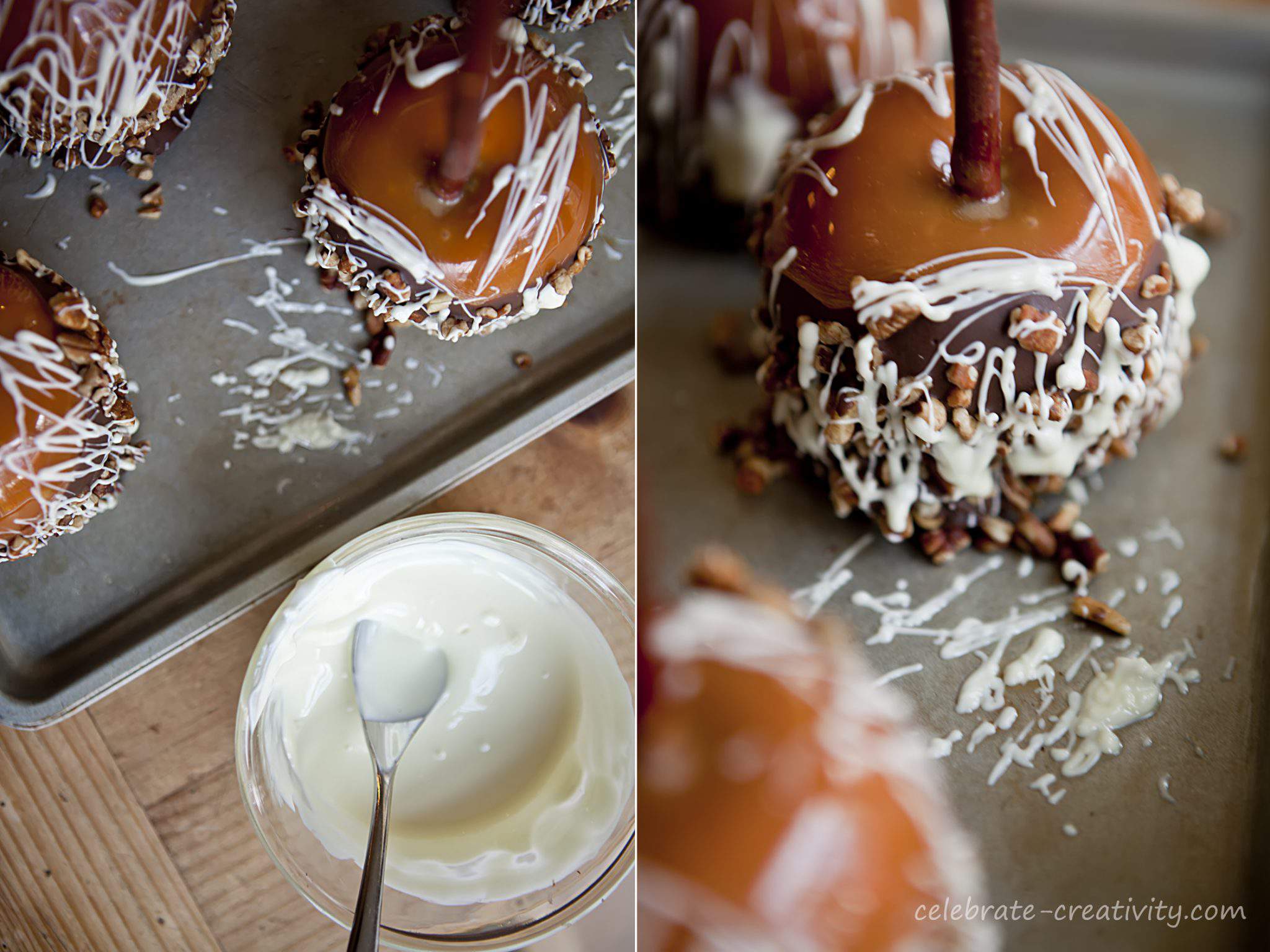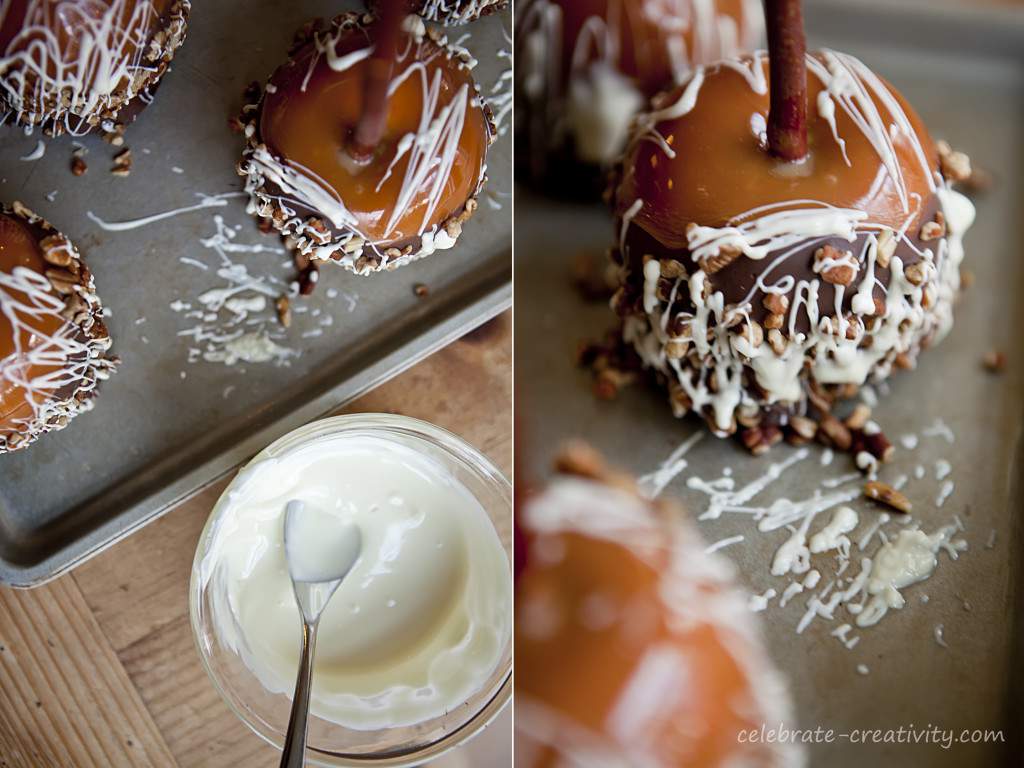 All done and ready to eat.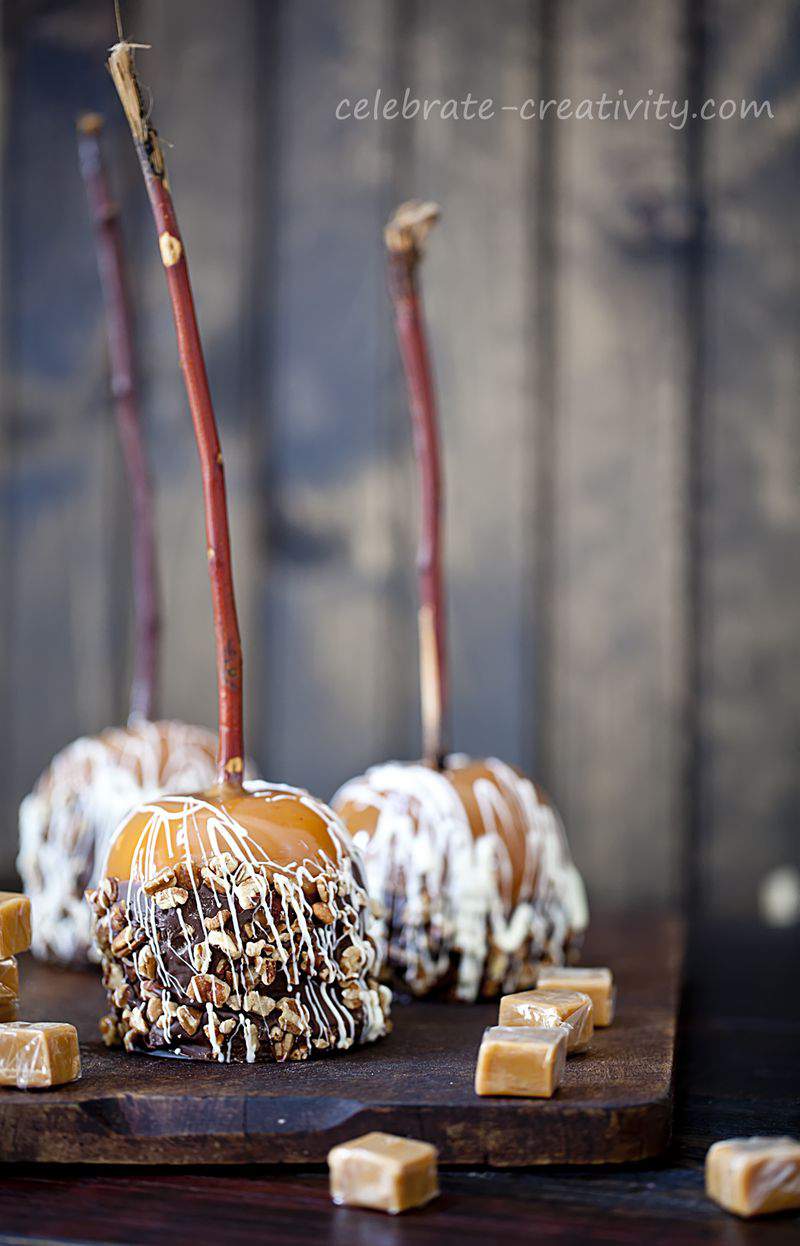 Great looking from any angle, right?
Enjoy. ♥