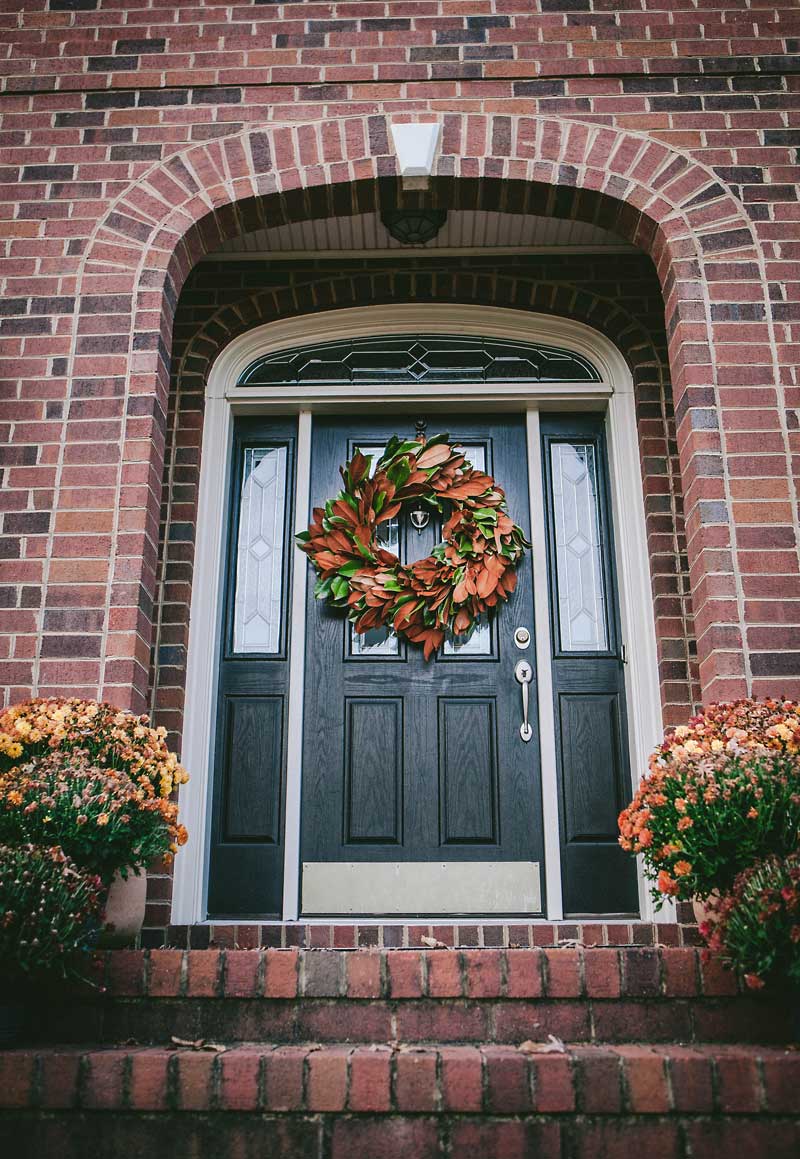 Well, we're officially into the season of Autumn.
I have to say, I'm happy to say goodbye to the brutal, hair-zapping days of summer.
This is actually my favorite time of year, thanks to clear, crisp air and the infusion of Fall colors that are suddenly all around.
If you have access to a Magnolia tree, now is the time to grab a bag of its leaves for an easy Magnolia leaf wreath.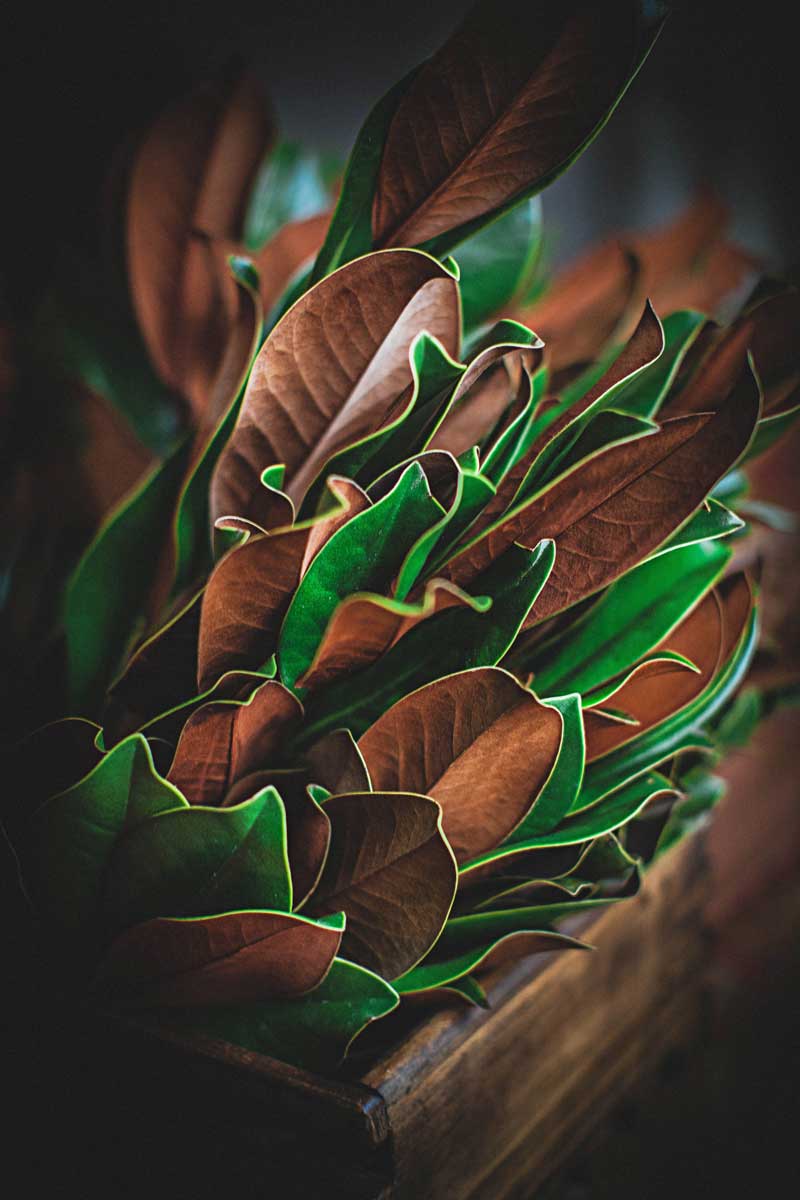 A neighborhood friend gifted me these amazing leaves and I was more than happy to put them to good use.
However, the first time I made one of these, I stopped at a stranger's house and asked if I could have some of leaves from the huge Magnolia tree that sat in her front yard.
The homeowner was the sweetest elderly lady who not only offered for me to "help myself", she also came out of her house (using a cane) and helped me pluck leaves. We had a really nice conversation about my wreath project, other crafts and sewing ideas as well as the stunning beauty of her half-century old Magnolia tree.
I'm not sure how well that approach would go over now in these days of covid19 and social distancing/avoidance… but it's still a nice memory and a reminder of how kind strangers can be.
Anyway, you'll only need a few supplies for this wreath including fresh leaves, floral wire and a metal wreath form.
You can find the wire and form at just about any crafts store.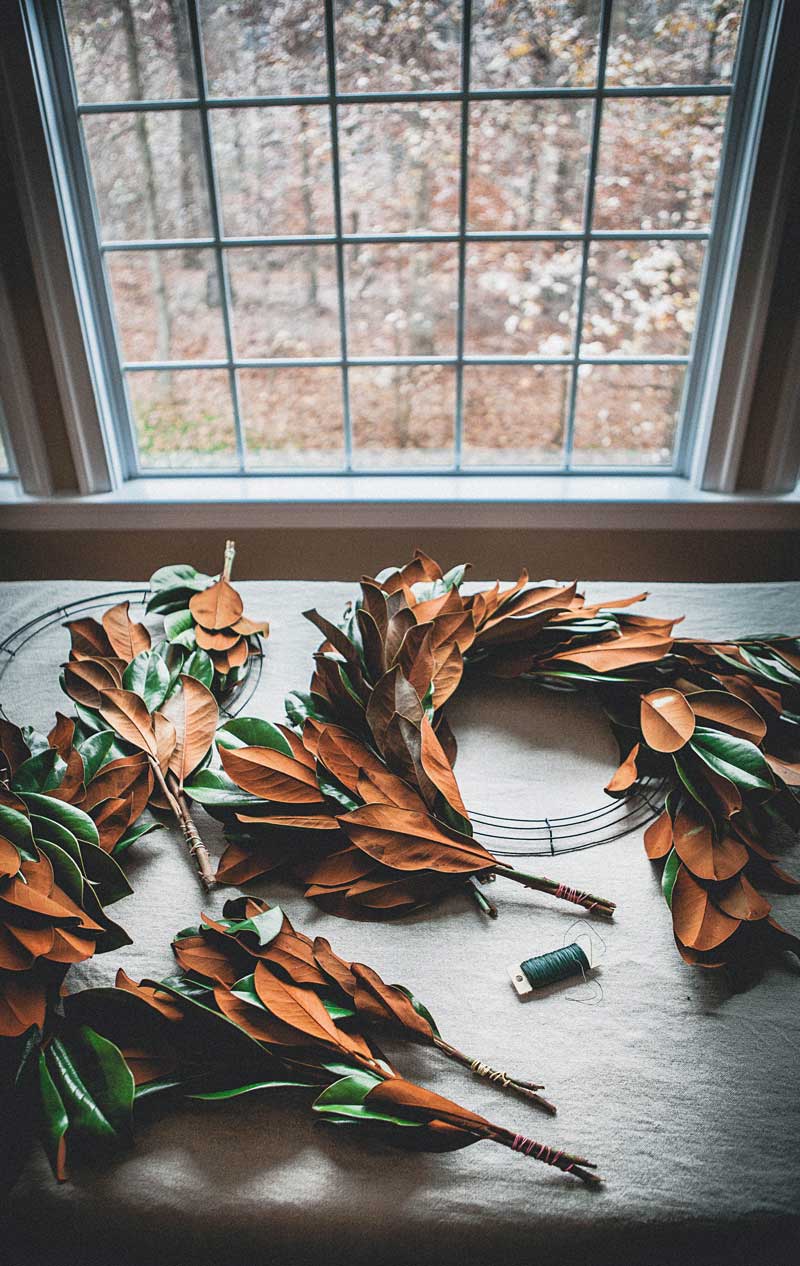 Magnolia leaves are truly a thing of beauty.
The wide, green leaves are distinct and plump.
And the backside of a Magnolia leaf is just as stunning, with a smooth brown backside that has the look and feel of soft suede.
Before begin, you have to decide if you want the wreath to display in all-green, or a mix of green with the brown underside incorporated into the arrangement.
Use the wire to attach the long stem of the leaf to the wreath.
Then, take another leaf and lay it down so that it covers the previous stem.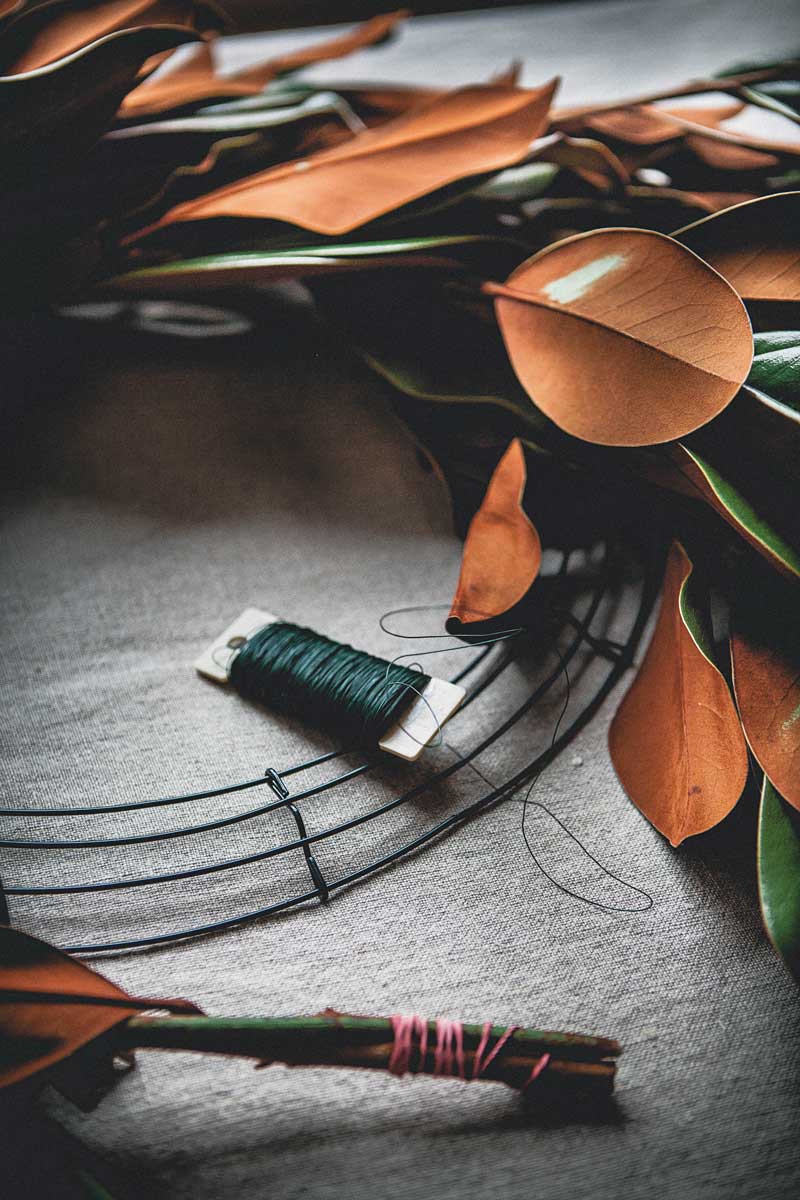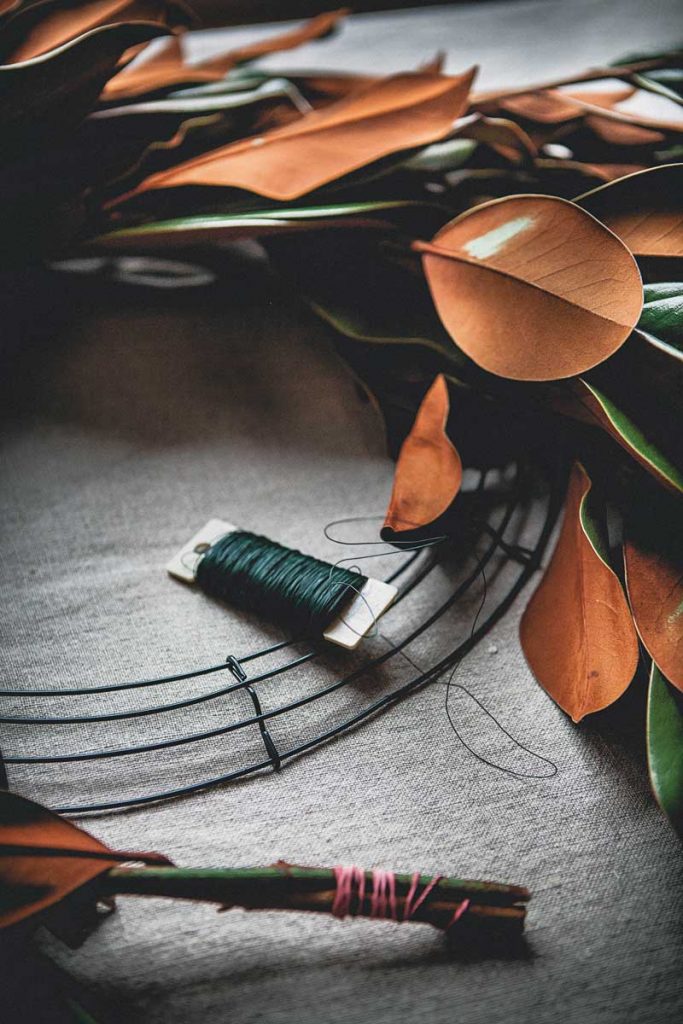 Repeat leaf attachment, slowly making your way around the metal form.
Alternate the front of the leaves with the back to create the brown and green, multi-colored effect.
Secure the leaves closely, in order to get a nice, full presentation.
It may start to get a little tough to wrap the wire the further along you get.
Just work slowly and carefully in order to avoid snapping any of the leaves.
If you cut the wire into yard-long pieces. It may be easier to work it it and out of the wreath form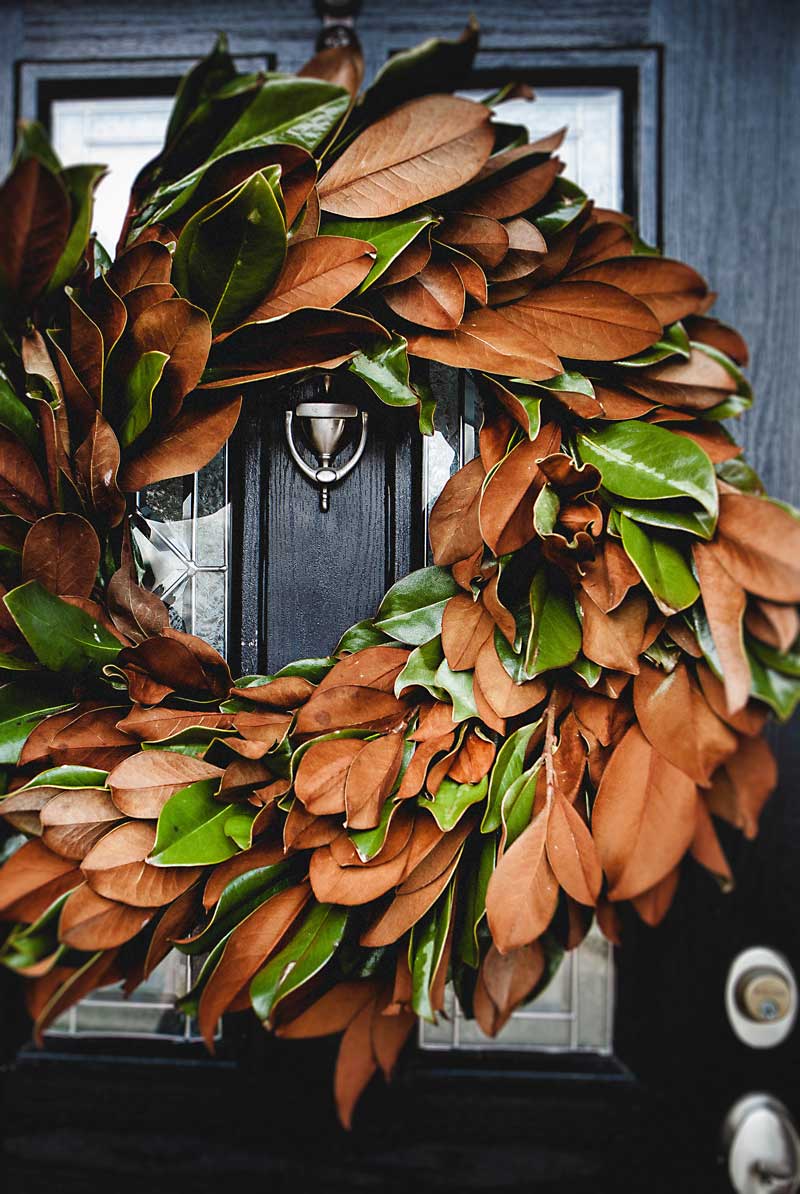 There are various stay-fresh sprays that you can use to prolong the life of the leaves.
Once the leaves get old, they all turn brown.
So, in time, you'll end up with a completely brown wreath, which is still quite striking.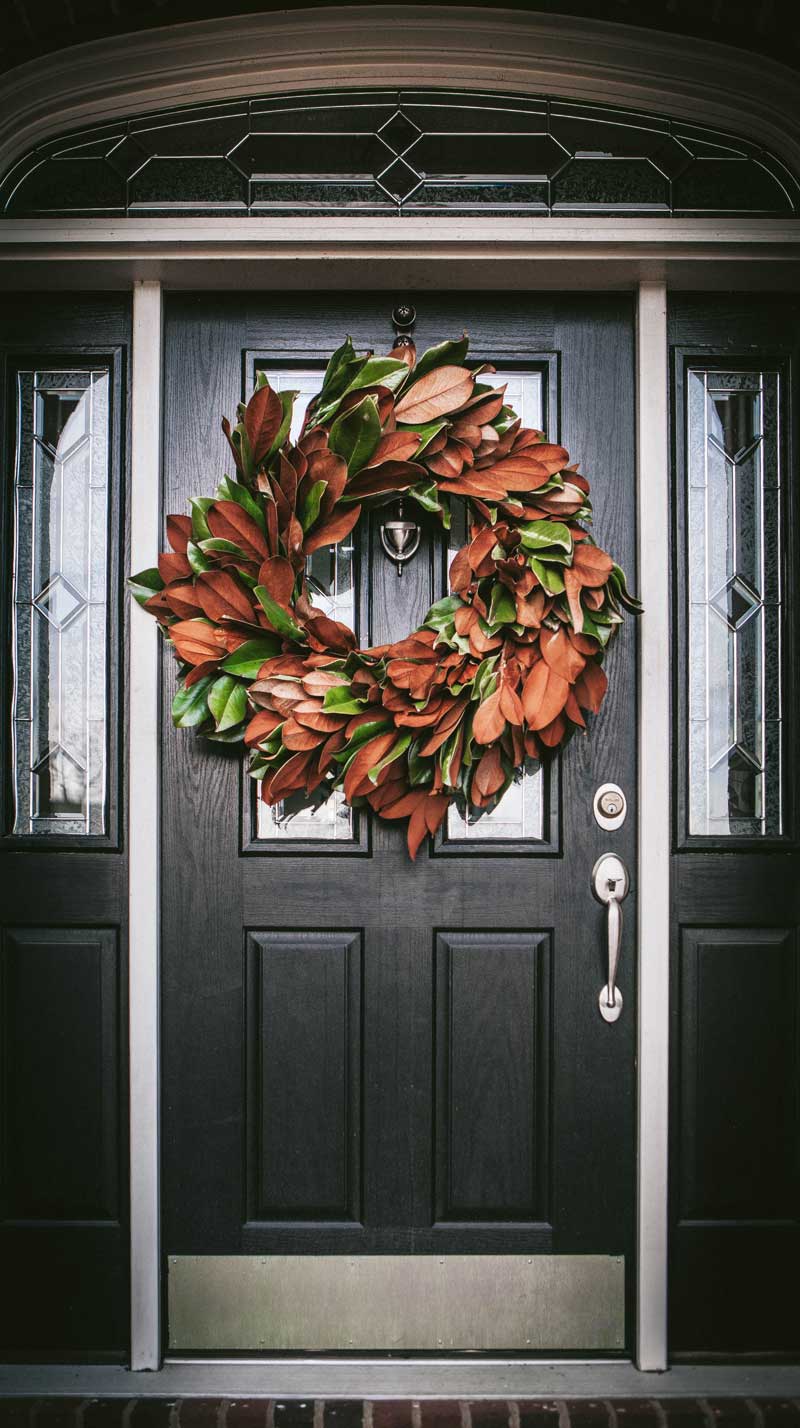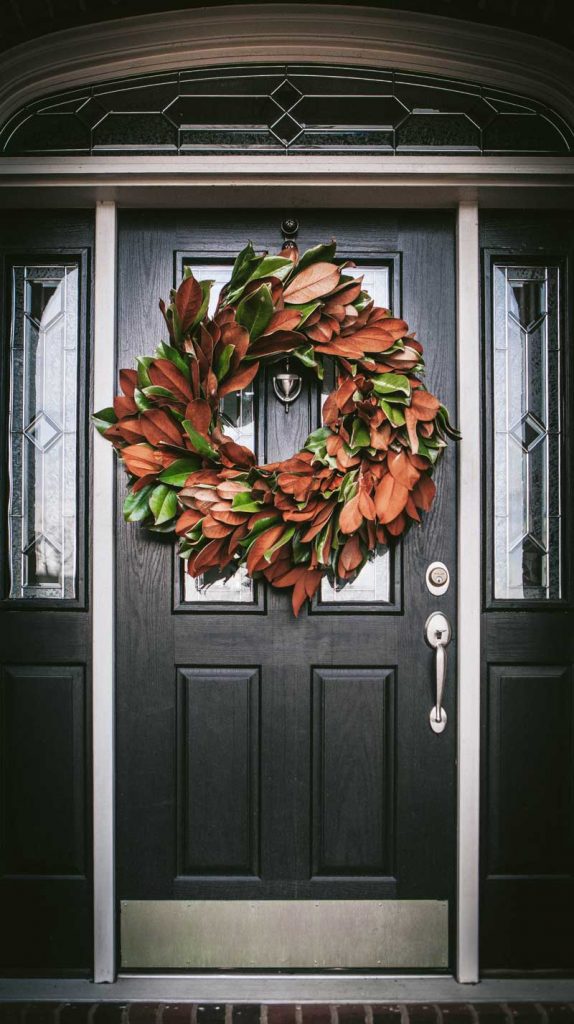 Happy Autumn!
I hope you give this Magnolia Leaf Wreath a try.
Thanks for popping by.
See you back here the next time.
-Lisa, xoxo ♥