It's Spring and flowering trees and shrubs are coming back to life in glorious colors.  Along with the new season, comes the task of also getting gardens and flower beds into tip top shape.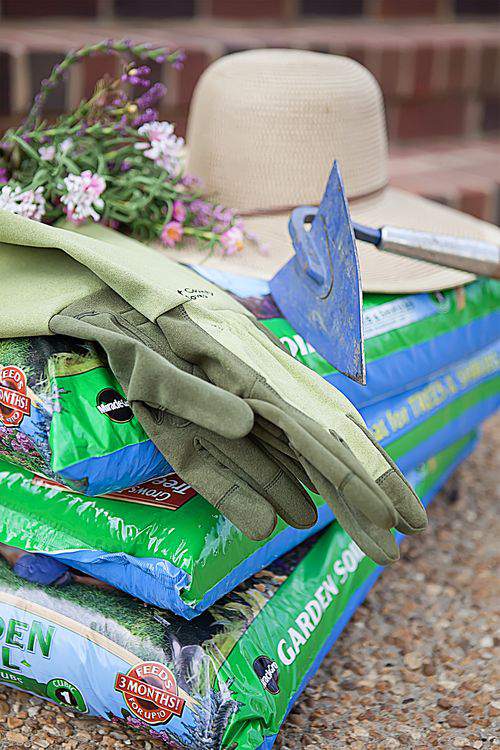 My current gardening project involves re-locating seven rose bushes I planted last year. 
My nursery specialist says it's not too late to transplant but I'd better get the job done quickly if I want new blooms this season.
While rose bushes are on my mind, gardening is not the only thing at the center of today's blog post. This entry also introduces my brand new column that will be regularly featured here.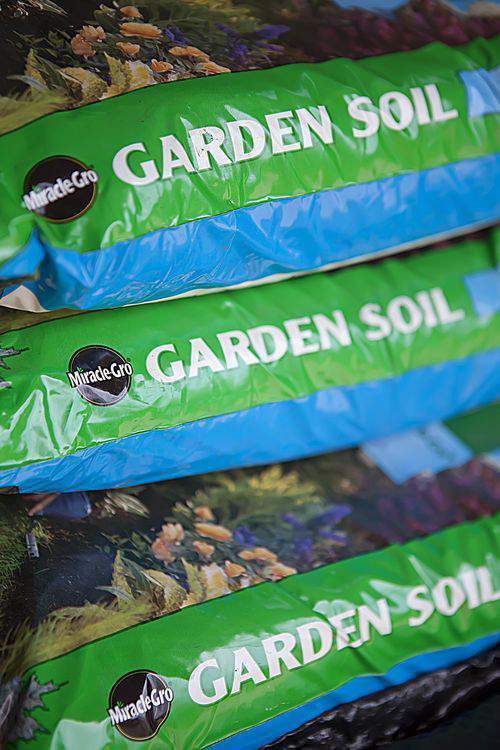 First, allow me to share the inspiration behind my new column.
If you're not already familiar with County Living magazine/British Edition, you should add it to your must read list.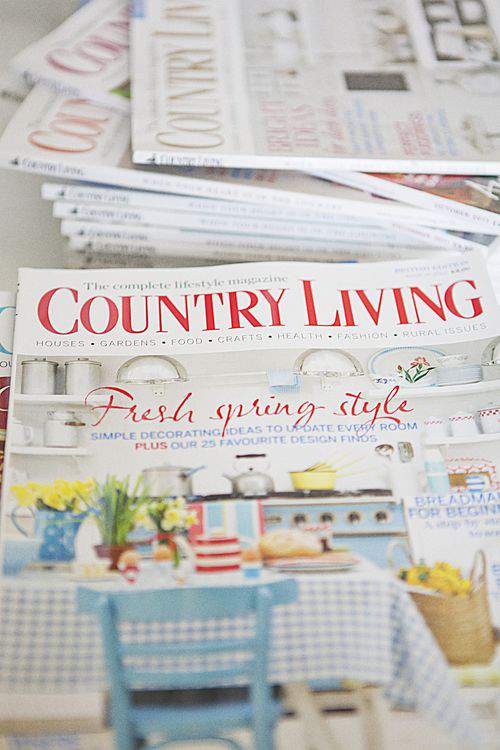 It's filled with gorgeous photos, articles and recipes and printed on the kind of quality, glossy paper that makes everything in the magazine look that much better.
While Country Living definitely appeals to my "country-girl-at heart" nature, this is a magazine that even a city girl can love.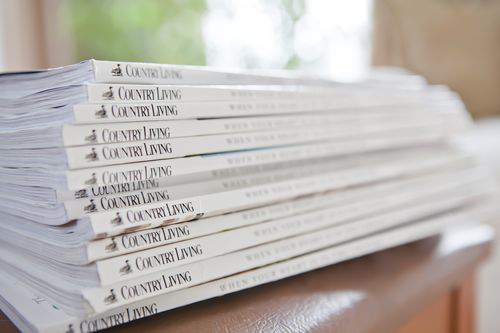 One of my favorite sections in this magazine is a column called Emporium, which features several pages of interesting and unique finds in clothing, home goods and decor just to name a few categories.
Remember my homemade holiday cookie post last year?  Well, the Emporium section of Country Living was where I first spotted that adorablecookie press.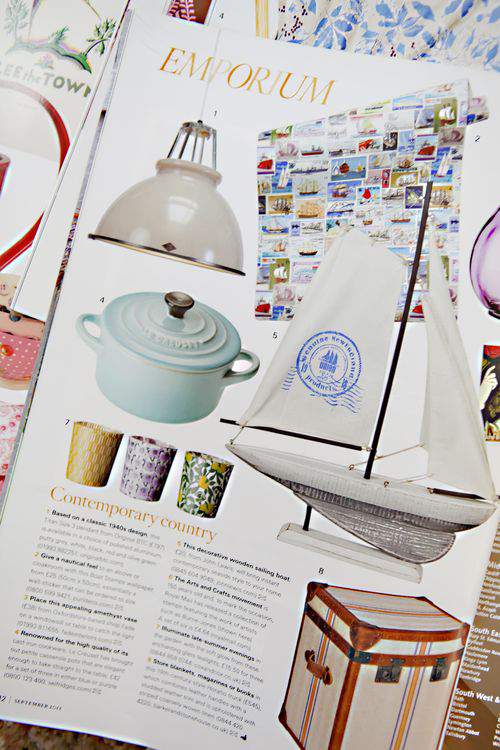 I've wanted to start my own Emporium-like column on this blog for some time and now, here it is. 
My Inspiring Finds for Home and Heart (IFHH) blog segment will highlight a variety of fun, colorful finds that interest me and I hope will interest you just as much.
In this first IFHH, you'll find a handful of wonderful garden goodies that could prove useful as you dig in the dirt this planting season.
By the way, I'll always include a link to where you can find the item featured in this segment.
1. Garden gloves  These soft goatskin gloves look as good as they feel.  Thorns, brambles and other prickly elements are no match for these gloves which are practically elbow-length for maximum protection.
2.  Seed bombs  If you'd prefer not to actually dig in the dirt today, try these seed bombs which don't even require you dig a hole in the ground.  The bombs will eventually explode (figuratively speaking) into Black-eyed Susans, Daisy, Phlox, or a collection of herbs as well as dog and cat friendly varieties.  Select your choice of  bombs suitable for West Coast, East Coast or Mid-West regions. 
3. Garden hat   Shade yourself front and back with this broad-brimmed, straw topper.  It's as fashionable as it is functional.  I love this hat because it really keeps the sun off the back of my neck.  Can't do that with a visor. (WALMART has a $10 version in the garden section.  It's not as wide but still a decent sunblocker).
4. Seed tubes  I ordered these seed tubes on line several weeks ago and they're even more adorable in-hand than they look on the computer.  The seeds are packaged in small test tubes and include your choice of dill, chive, mint, thyme and basil.   Mine are already starting to germinate so stay tuned for details of my budding herb garden in an upcoming post.
5. Picker basket  Flower gardeners in particular will love this large-mouth, wicker basket which is roomy enough for even your longest rose stems or other freshly cut blooms.  When not filled with flora outside, use it inside to house your favorite gardening magazines.
6. Garden sloggers  Gardening can be dirty work but that's what we love about it, right?   No need for muddy feet.  Keep your feet clean, comfortable and mud-free with these waterproof sloggers.  Available in multiple colors, I personally favor the chartreuse-colored slogs pictured here.
7. Garden tote  Every tool has a purpose and with this handy tote every garden tool will also have a place to call home.  Carry this colorful tote to your next planting and keep your tools organized and right at your fingertips.
So, that's a quick look at my first edition of my new blog column.  Time now for me to get back to my own gardening efforts. 
I'll let you know later in an upcoming post how my rose bush re-location project turns out.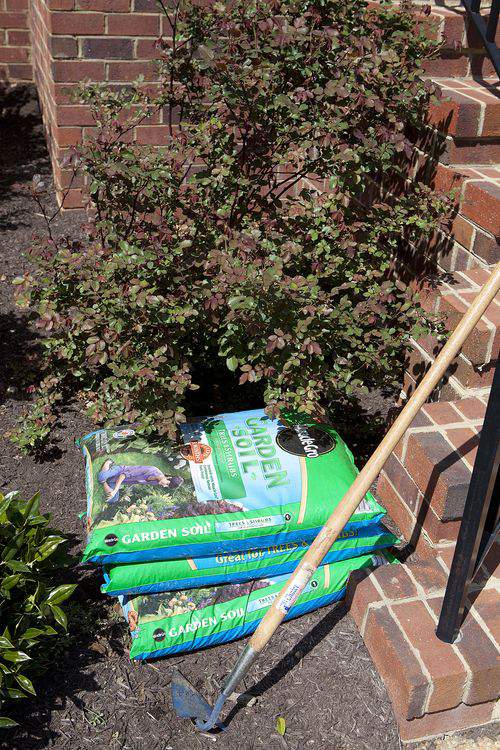 Meanwhile, as I continue to add new features and columns to this blog stay tuned for more editions of my Inspiring Finds for Home and Heart.
How many of you plan to dust off the old gardening tools?   Big project, or small?
Whatever the size, happy gardening and I'll see you back here next with a new post. ♥