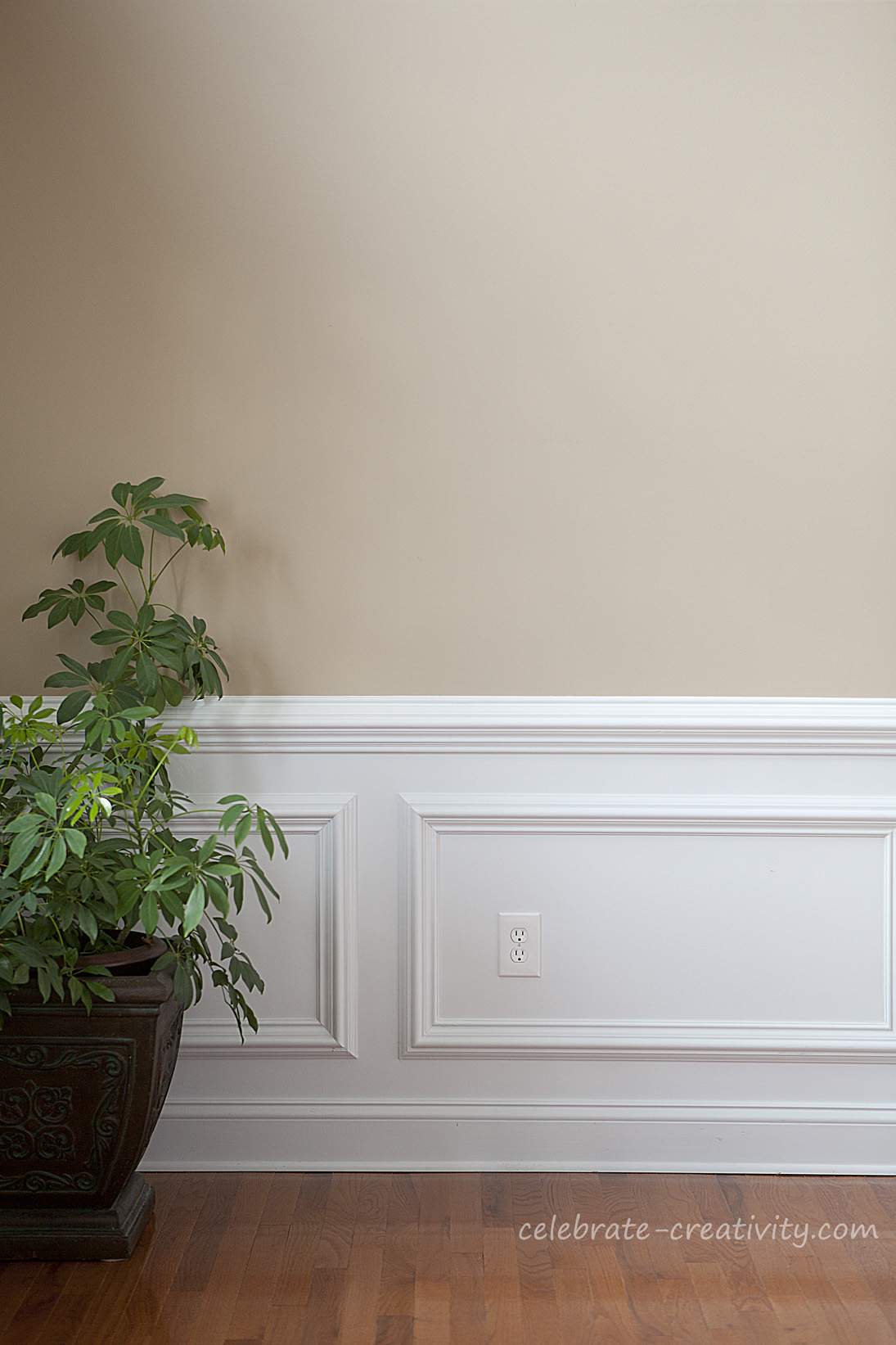 W
hat's the toughest space in your home to decorate?  My challenge space has always been my foyer.
Try as I might, I've never been able to find quite the right pieces for this area so I've pretty much just left it bare and claimed a minimalist decorating slant.
Throughout this post, I'll share the progress for my furniture makeover project-that's actually turned out to be my biggest project ever.

Of course, the pressure is on because this is the first thing you see when you walk into my house.
This large space above the decorative molding has always seemed far too bare for the size of the wall.
I've always wanted something here to eat up some of the space but I could never quite settle on the right approach.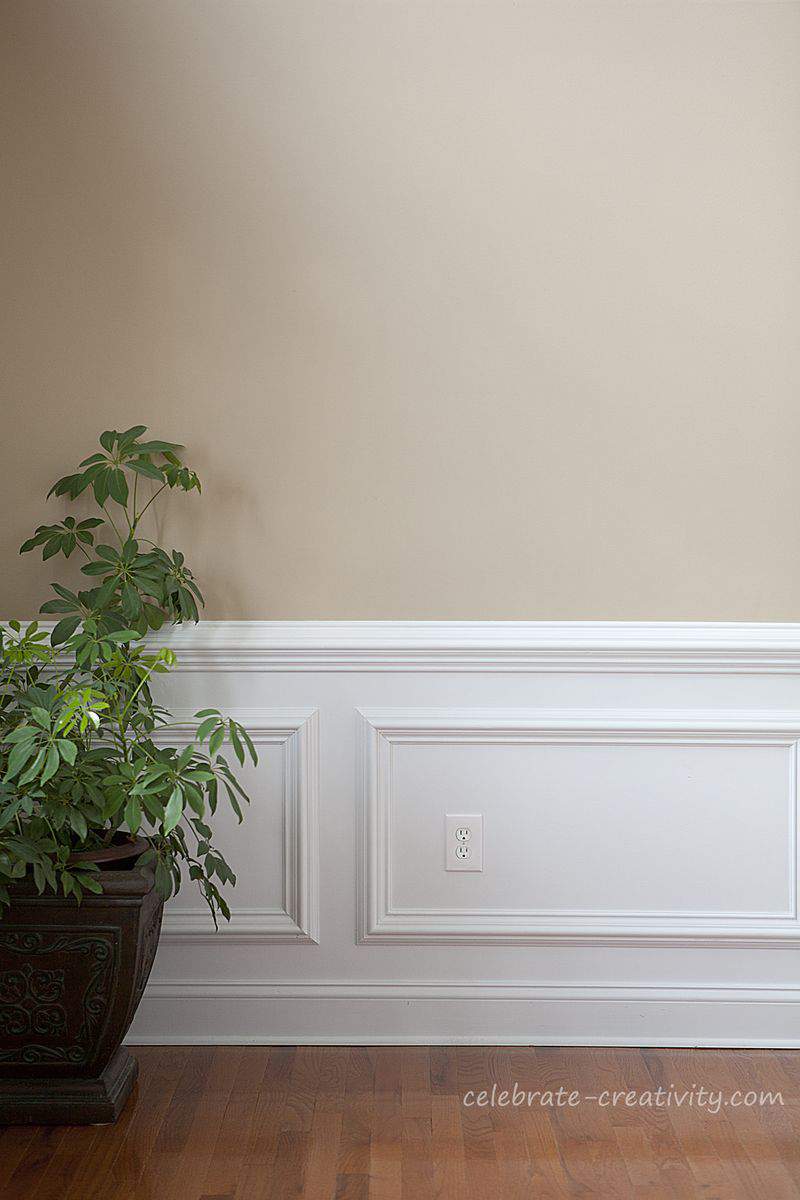 Last year, I picked up this great chest at a thrift store with the idea of transforming it to fill that open area in the foyer.
I've been working on it off and on for the last few months and I thought I'd share an update with you.
I'll admit, I'm crazy about this chest primarily because of all the great storage possibilities (plenty of drawers to hide my expanding photo props).
By the way, you can see my first post about this furniture makeover project here.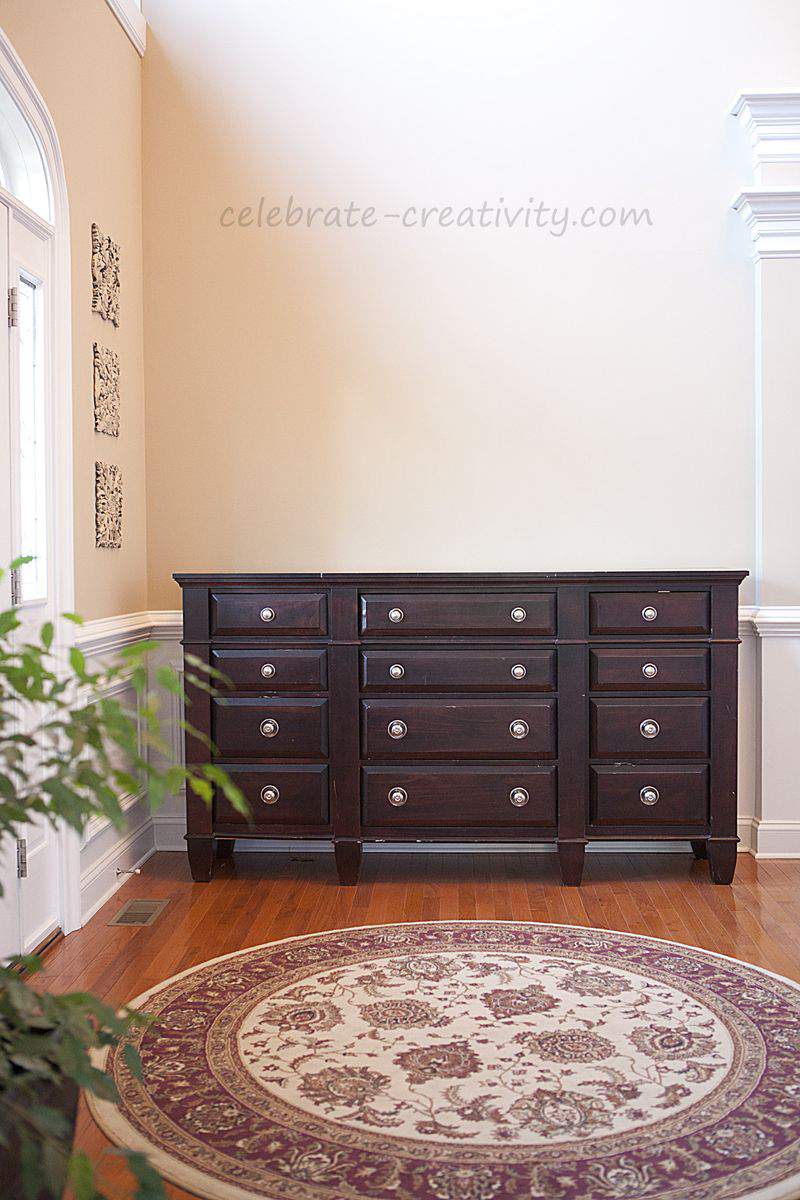 Even before I started this project, I knew I wanted to try my hand at a distress-technique.
Once you start distressing edges, it is a little hard to stop.
It's so much fun to sand the paint layer off to reveal the sandy brown colored undercoat I used to cover the original burgundy.
Now, I'm a little concerned that I may have gone a bit overboard with the distressing technique.
I definitely don't want this to look like a dragged it into the house from a trash heap so we'll just have to wait and see how the entire project looks once it's finished.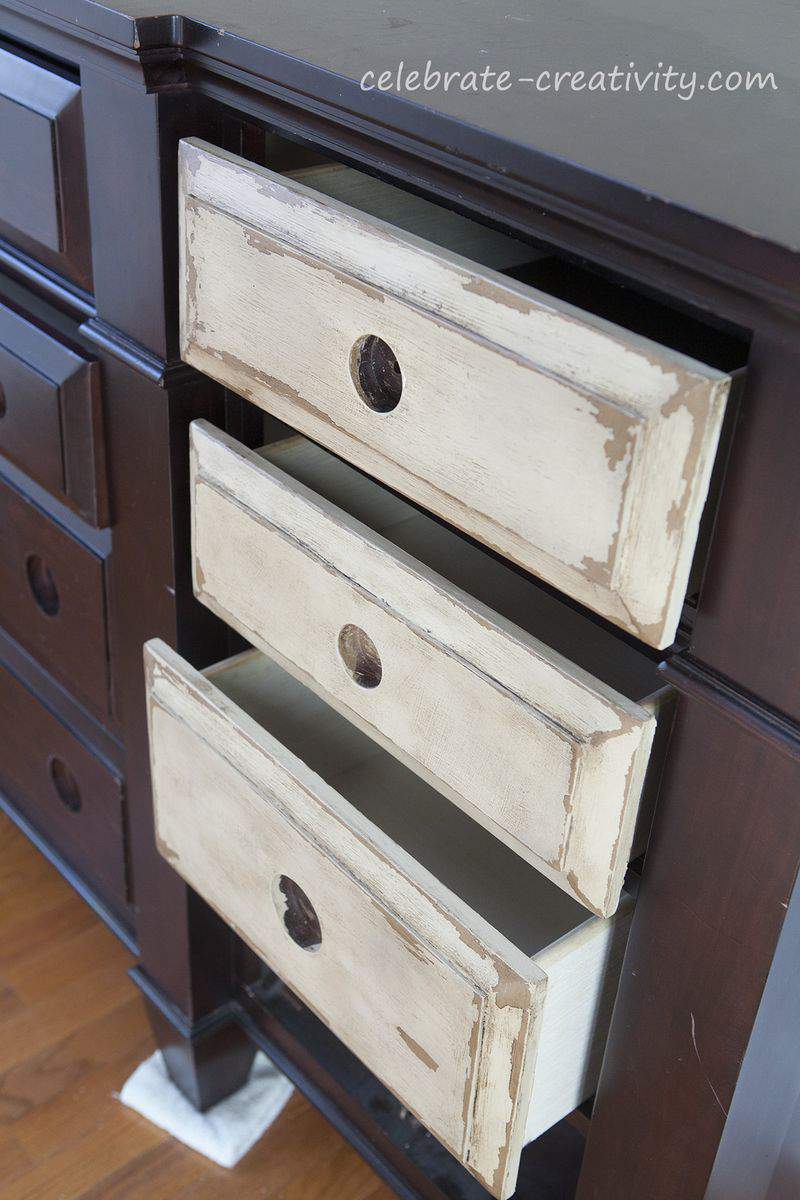 If you've ever tackled any paint projects like this, you may already know that the wax is what truly makes the difference in the final appearance.
Here's a closer look at one of the freshly painted drawers without the dark wax.
Big difference, huh?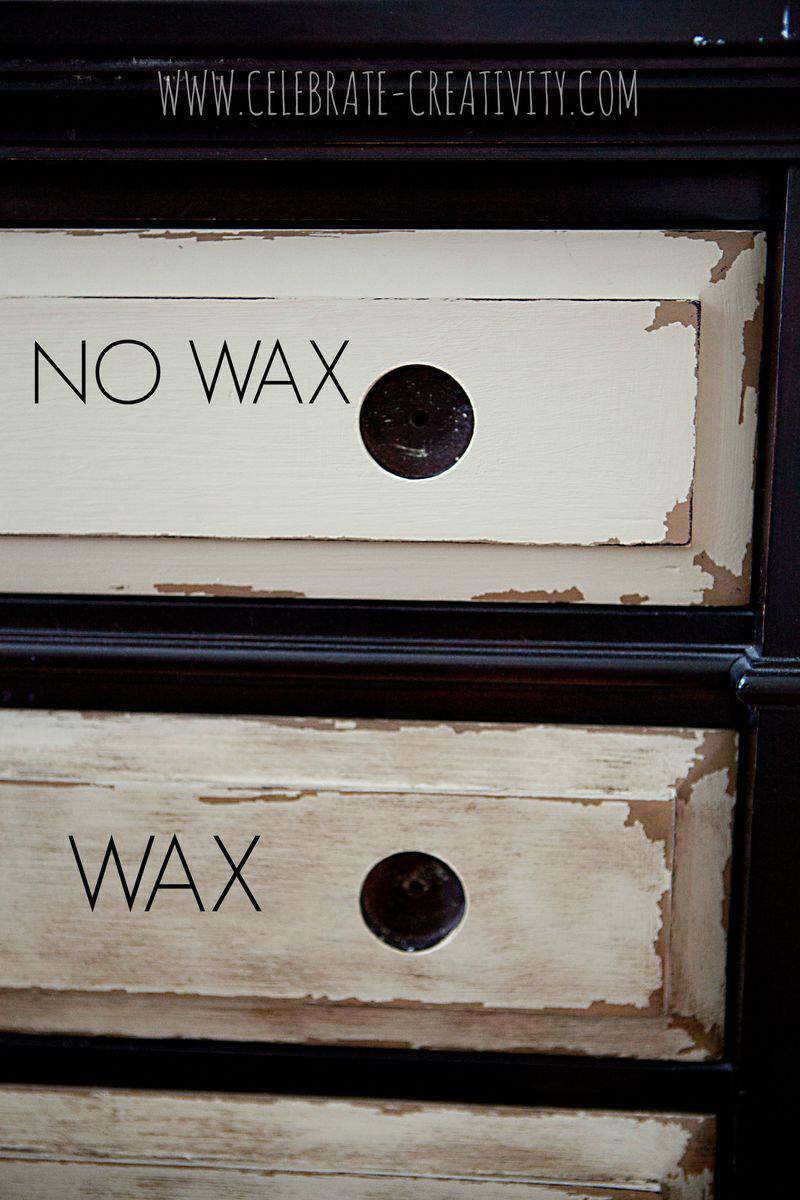 After I add the dark wax to that final drawer, I'll tackle the frame, replace the backside and spray paint the original knobs.
This is the biggest furniture project I've ever taken on and I'm almost there.
Stay tuned for a look at the finished cabinet soon. ♥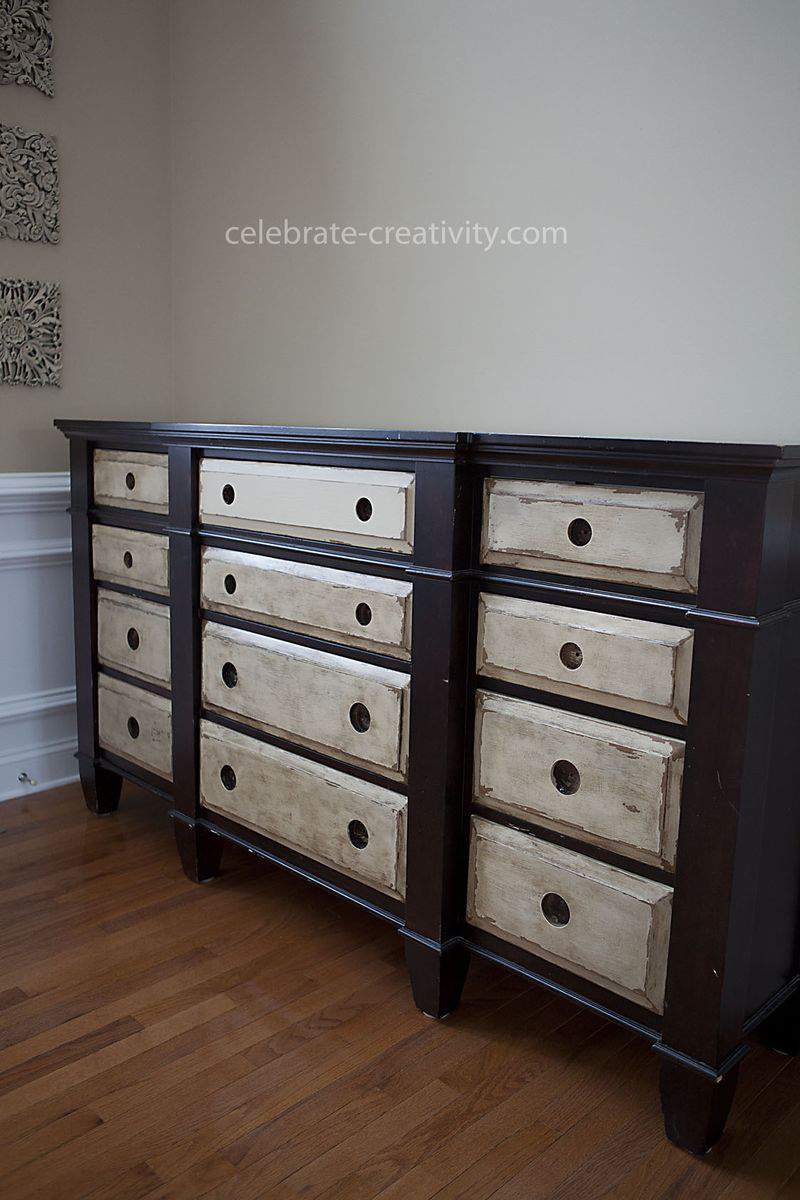 Thanks for stopping by.
I'll see you back here next time.