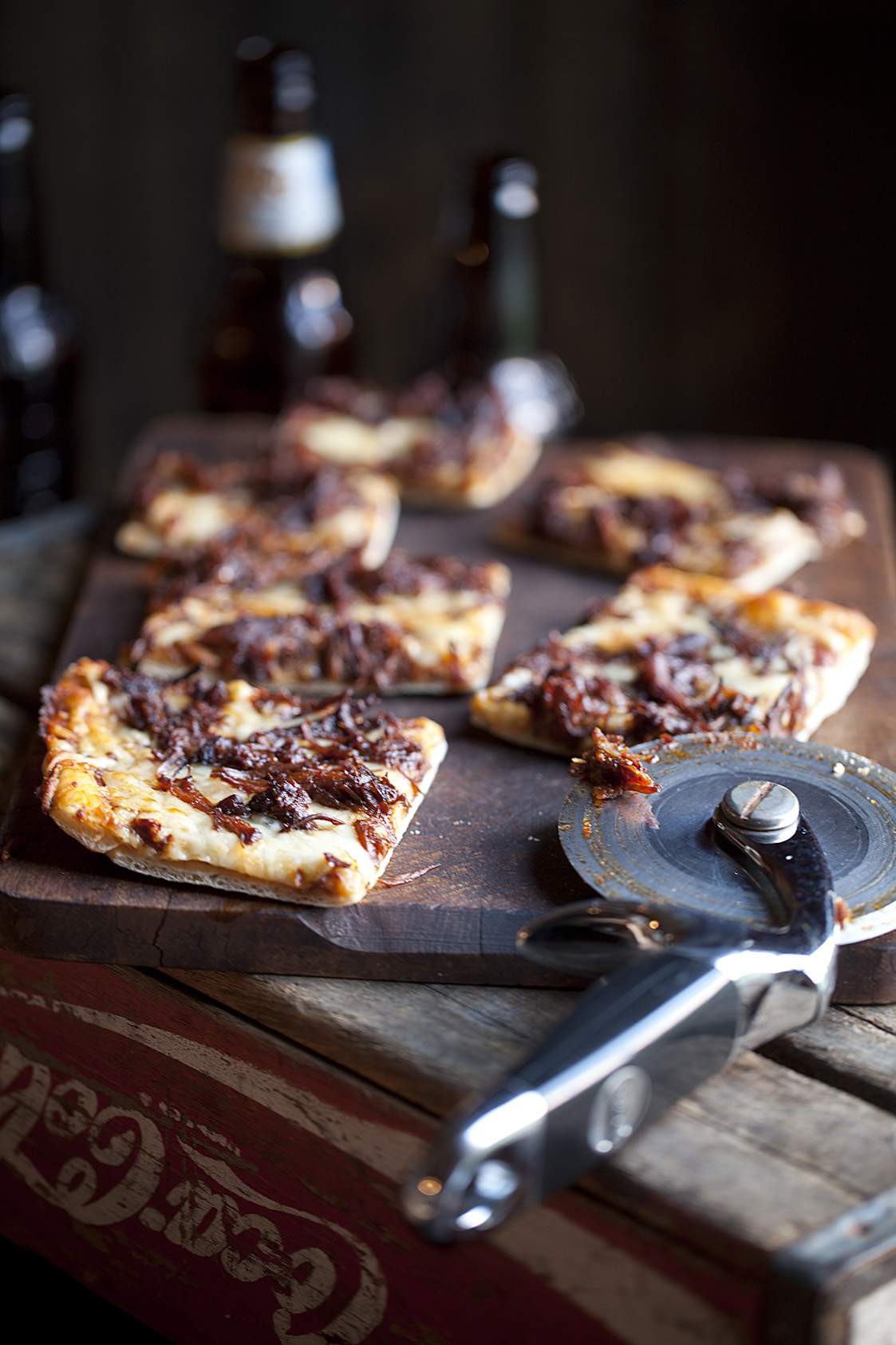 D
o you have a pizza night in your household?  I do and if you do too, consider mixing up your typical toppings this week.
Why not skip the pepperoni and serve your pizza with something that may be bit more unexpected but equally savory?
Pulled Pork Pizza anyone?

Believe it or not, the idea behind these delicious looking pulled pork pizza slices came about because of leftovers.
Yes, leftovers.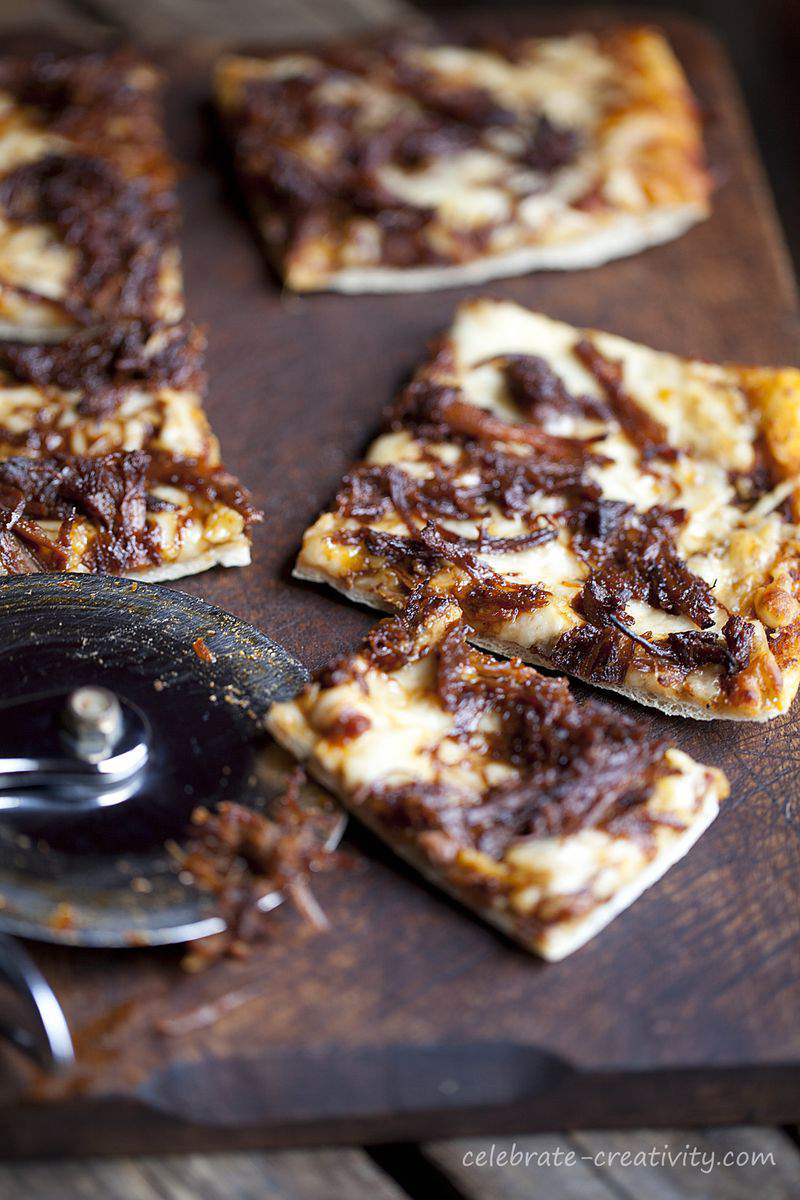 You may recall that I featured pulled pork sliders on this blog not too long ago and this particular recipe yields quite a bit with 8-servings.
Re-visit that post HERE  and download the full pulled pork recipe HERE.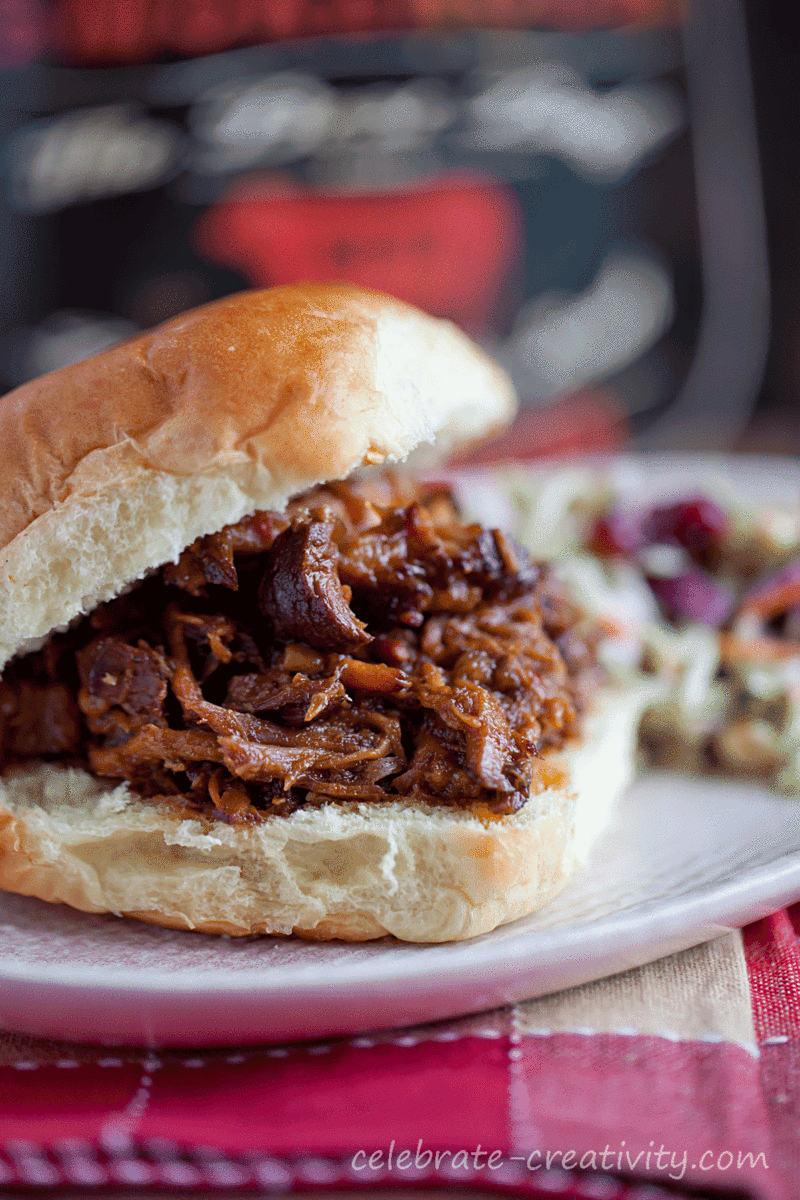 Well, as tasty as those pulled pork slicers were, I ended up with far more pulled pork than my family could eat in one meal.
So, I froze the rest.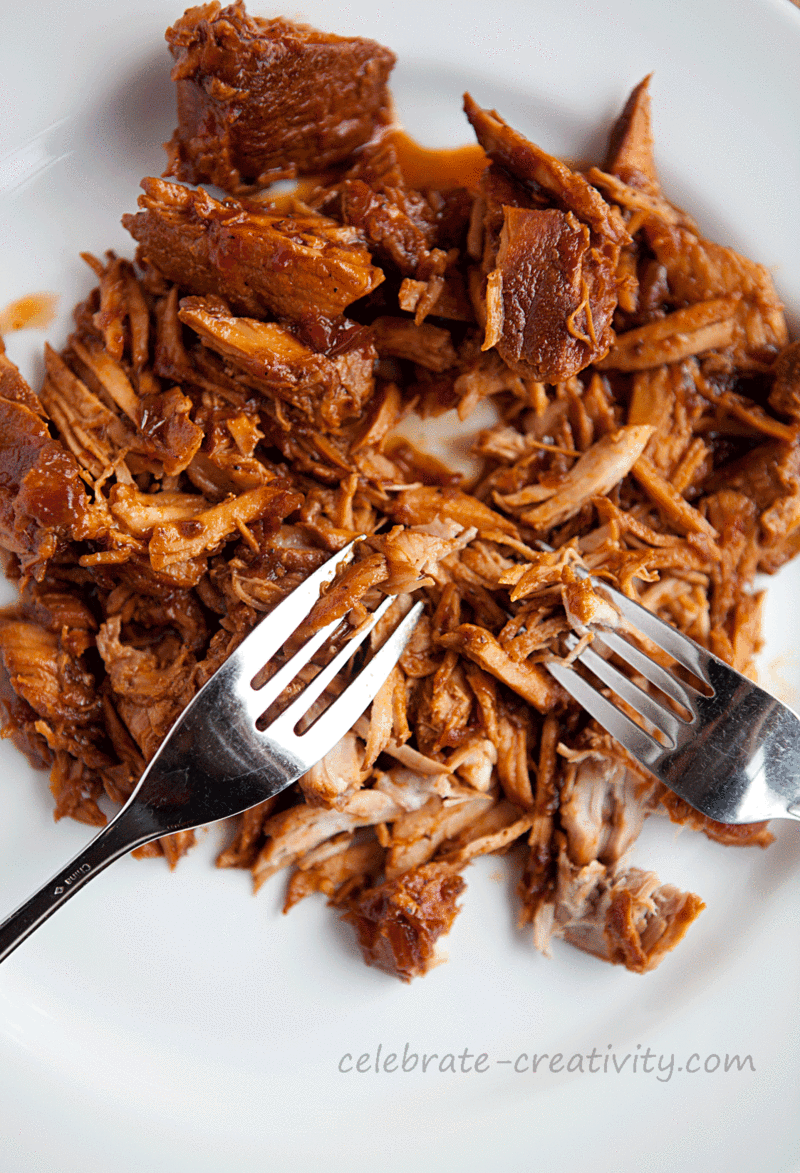 One pizza night (always Friday at my house), I realized I had forgotten to pick up pepperoni and I didn't feel like driving to the store to get some.
That's when I remembered I had the leftover pulled pork in the freezer.
Light bulb moment.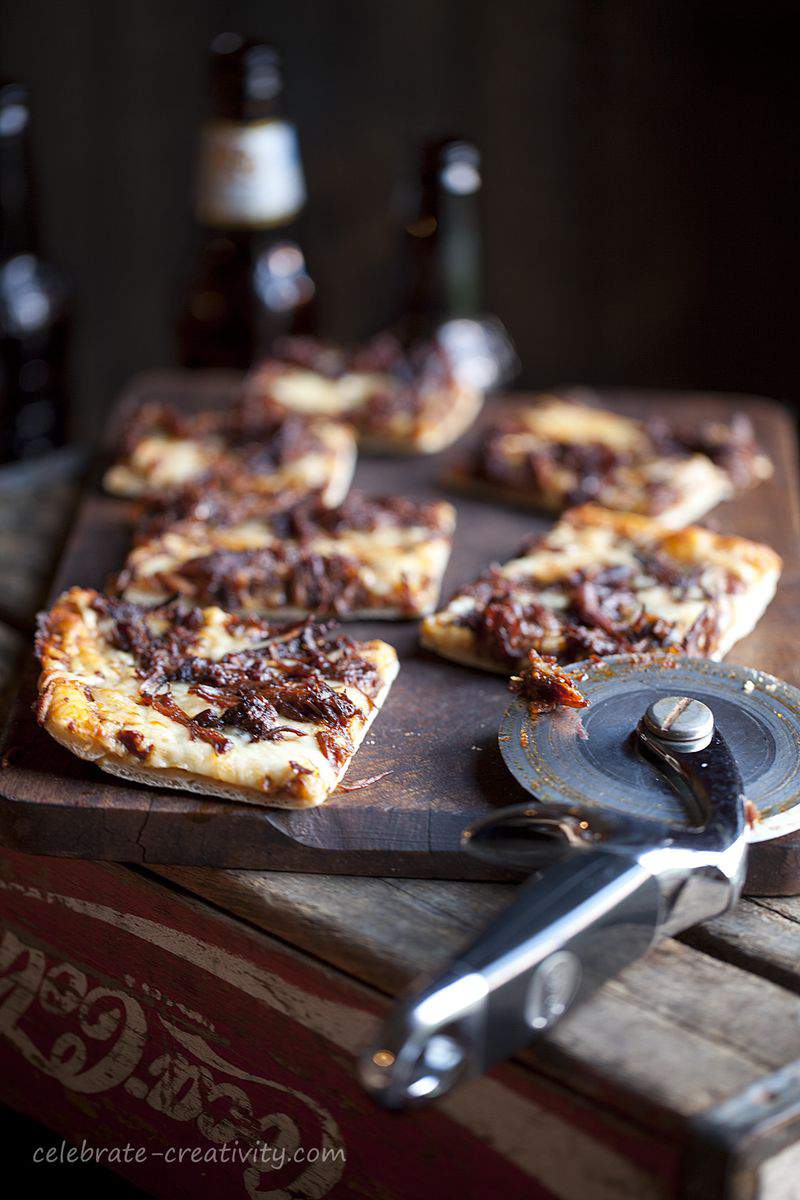 PIZZA DOUGH RECIPE
Try making your own dough too.  You'll only need a handful of easy ingredients including 1 tablespoons active dry yeast, 1 teaspoons of sugar, 1 cup warm water, 1 teaspoon of salt and 3 cups of all-purpose flour.
Dissolve the yeast and sugar in the warm water and allow to sit for about 10 minutes until it's frothy.
Pulse the flour and salt in a food processor (using the dough blade) and then add the frothy yeast-water.  Run the processor until a dough ball forms.
Place the dough ball in a lightly, olive oil-coated bowl and cover with a tea-towel.
Let the dough rise in a warm place for about 2-hours or until it has doubled in size.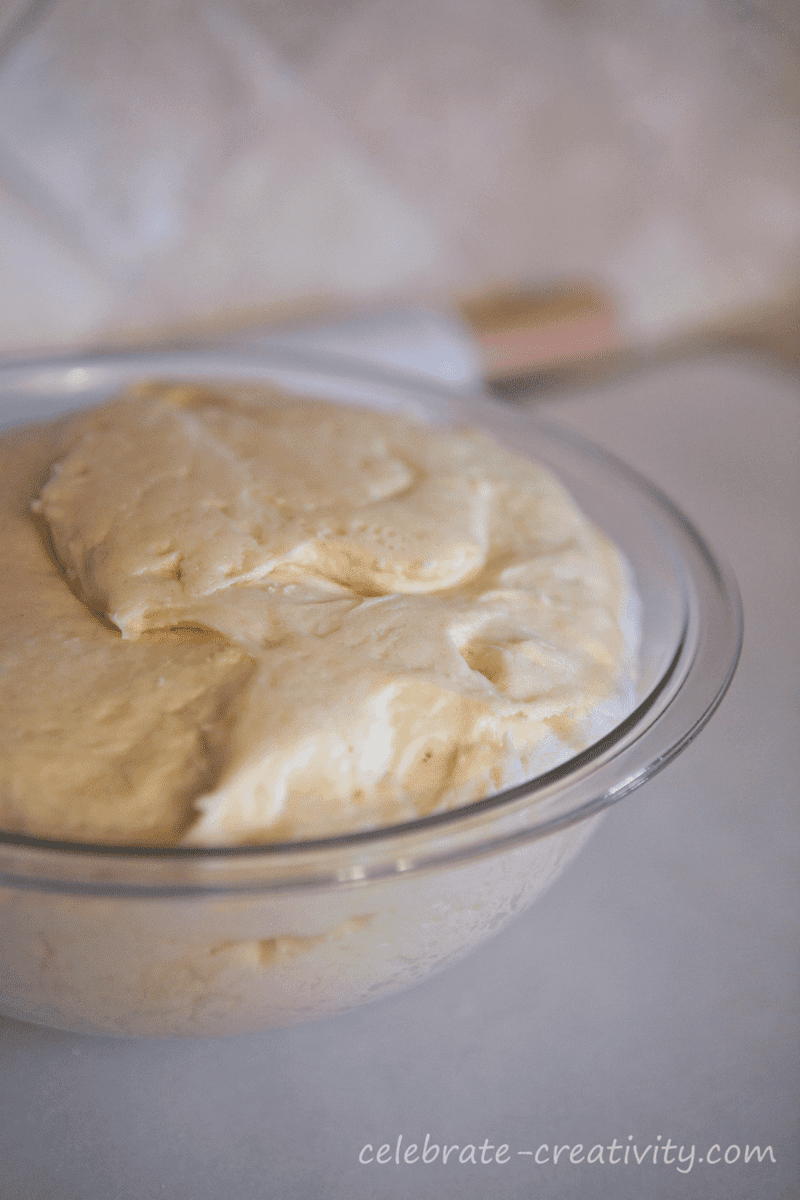 Roll out the pizza dough on a floured surface.
Spread a thin coat of mild barbecue sauce over the rolled dough and place on a pizza baking pan or stone.
Cover the dough with mozzarella cheese and then spread the pulled pork pieces evenly over the pizza.
Bake in 350-degree oven until golden brown and it looks like this.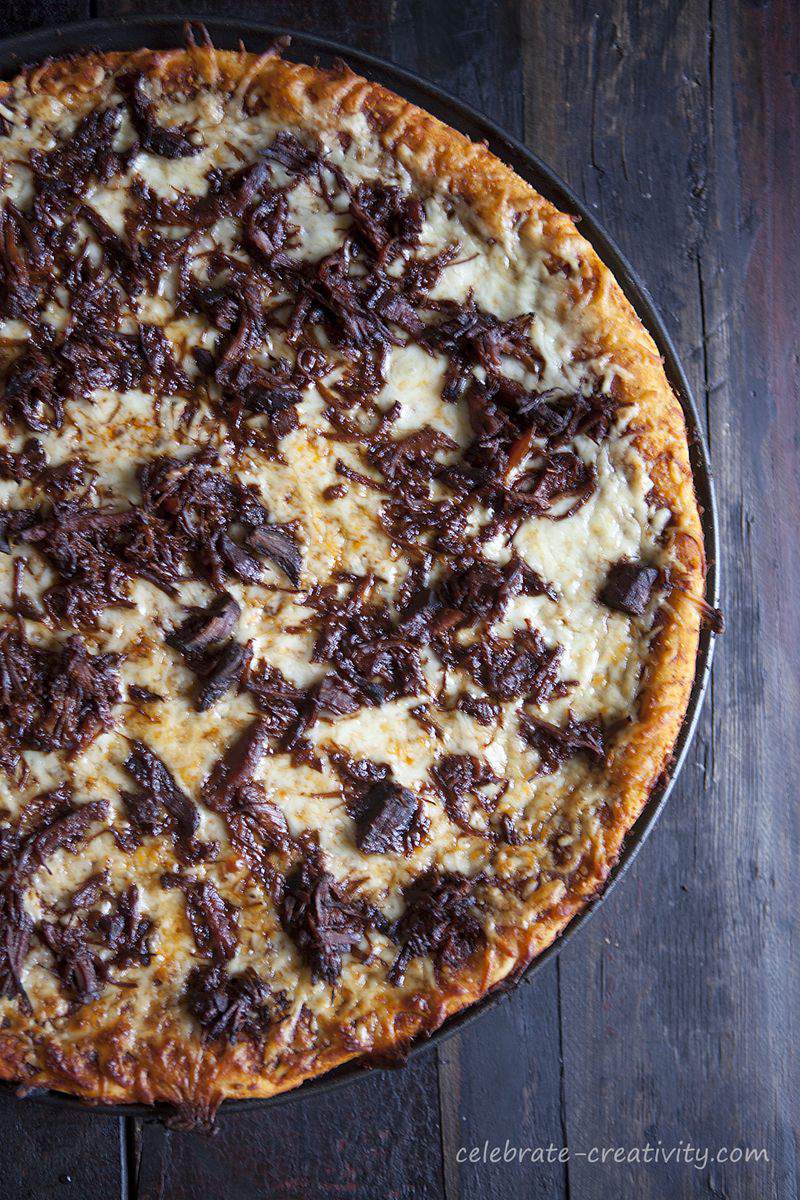 Now this is a yummy pizza bite.
The tang of the mild barbecue blends so well with the melted mozzarella and the seasoned pulled pork is a perfect addition to the combo.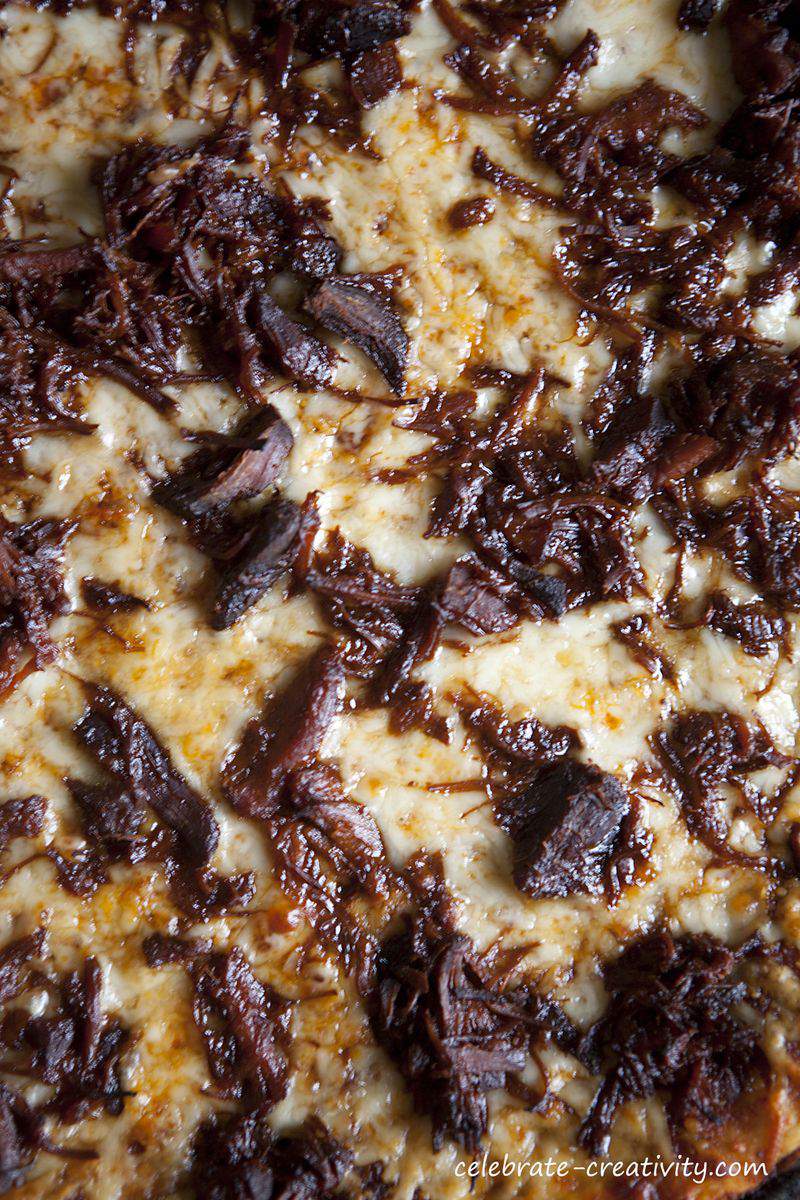 Here's an idea… instead of cutting the slices in large triangles, slice them into Chicago-style squares which is so much easier to handle.
By the way, if you're hosting an upcoming gathering soon, these pulled pork pizza squares would also make a nice appetizer.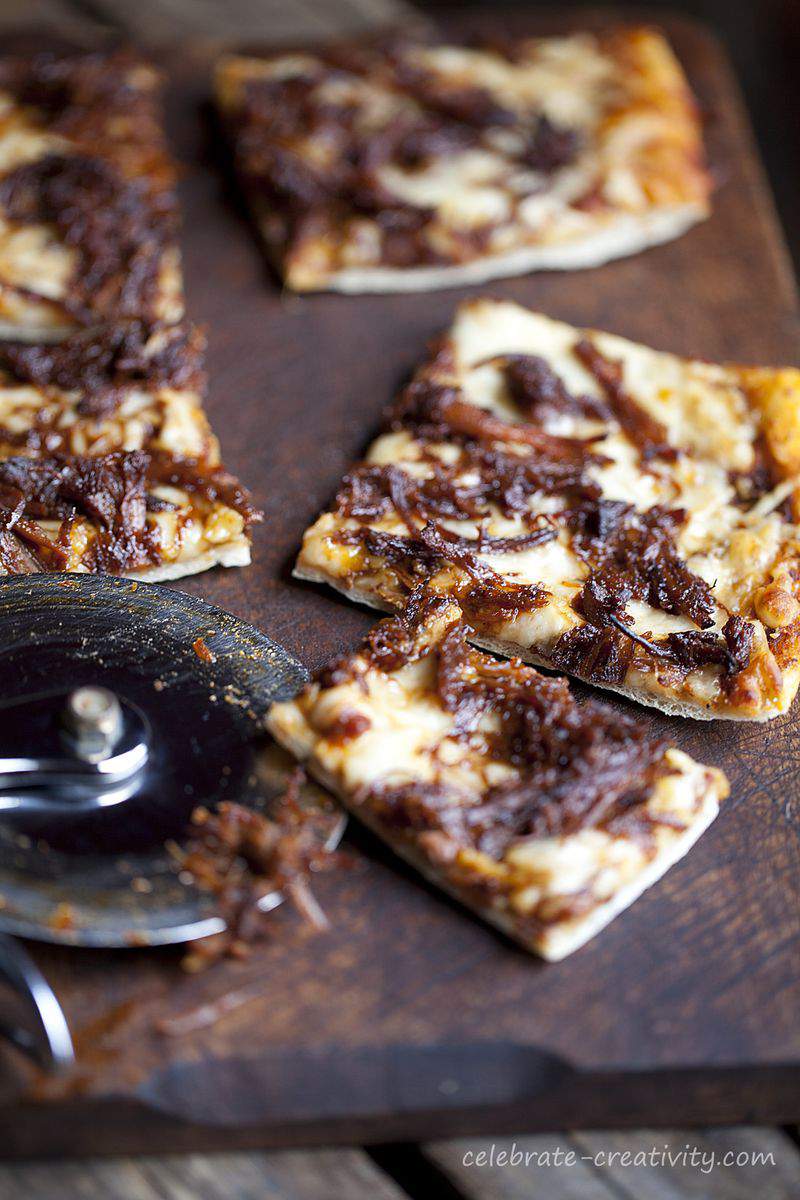 Serve these savory pulled pork pizza squares… and pizza night may never be the same.
Oink-Oink. ♥