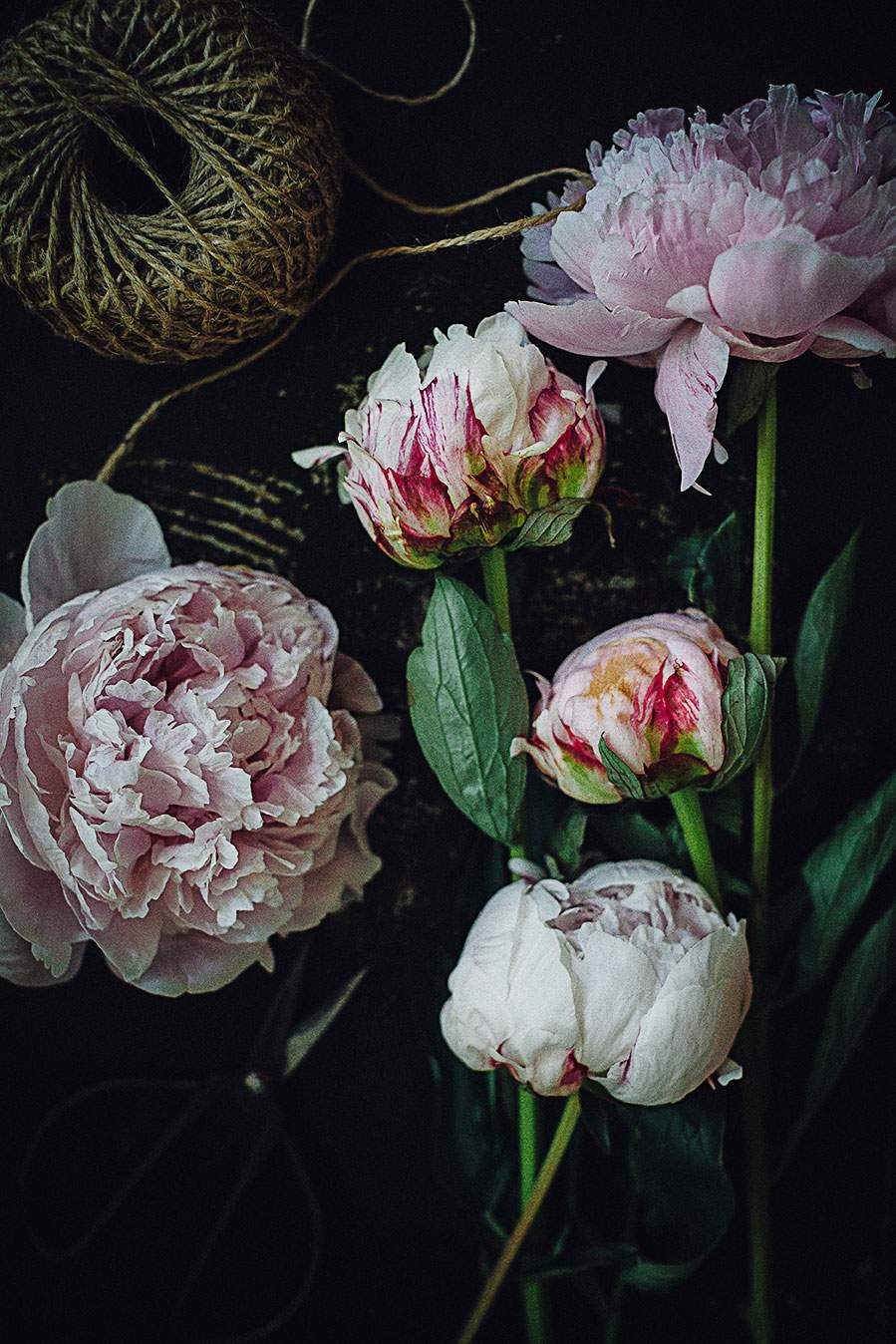 I'm the kind of photographer who is always in pursuit of interesting and unusual props and backgrounds.
In fact, the more unique the better.
I've written about that HERE and HERE and HERE.
One of my favorite backgrounds also happens to be one of the most unexpected.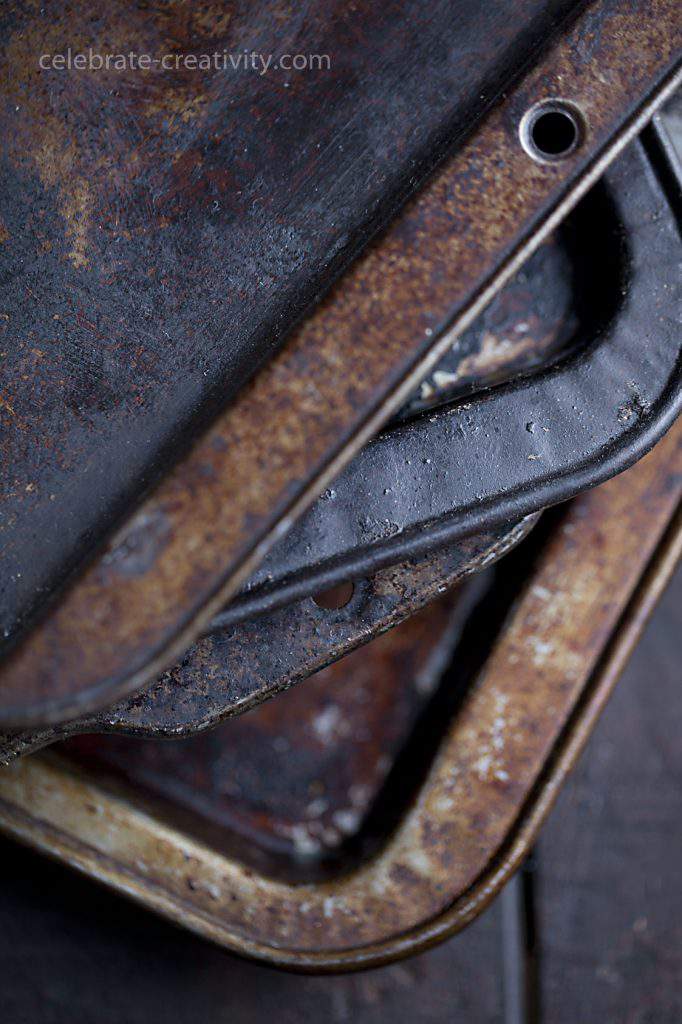 If you have baking trays like these, please do not toss them.
As you'll see throughout this post, trays like this have a wonderful burned-oil and rustic presentation that can add a ton of visual interest to your photos.
I scored these from my mom after spotting them sitting on an old cabinet in her basement.
She actually had plans to toss them and I'm so glad I grabbed them before she got around to it.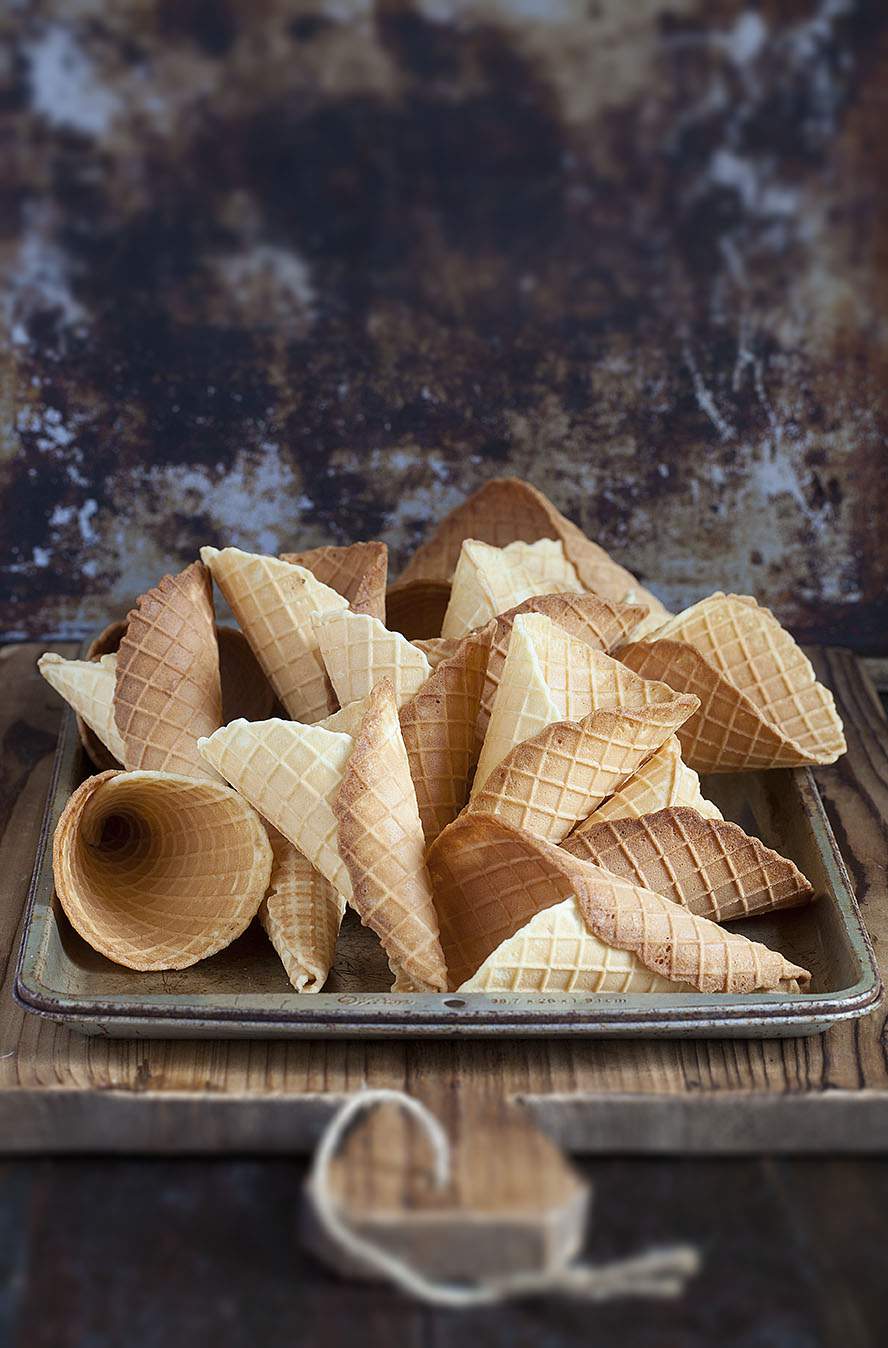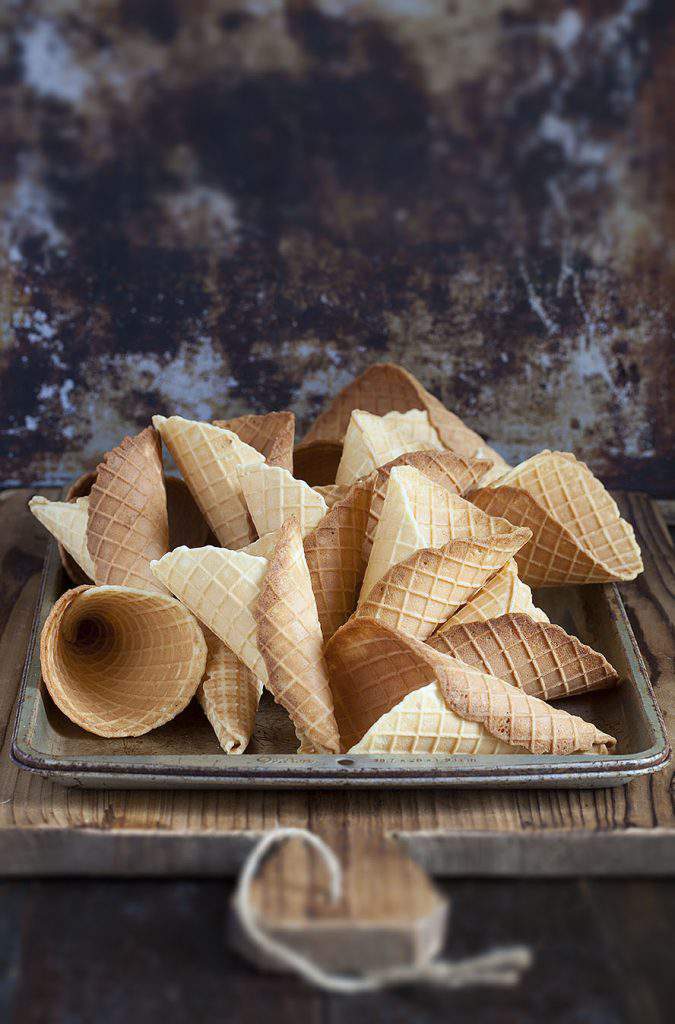 Depending on the angle of the shot and the lighting, well-used trays like this can present a mottled appearance.
When I snapped this photo of homemade waffle cones last year, I was trying to create contrast between the textured looking backdrop and the wood bread board.
This old-fashioned tray is truly rustic and an EBay find.
You may not be able to make it out clearly but I have small pieces of wax paper sitting under the rolls.
When putting edibles on a tray like this, it's probably a good idea to have some sort of protective barrier between the food and the tray.  This is especially true if the tray appears to have any kind of rust on the surface.
You can see more step by step pictures and the full recipe for these cinnamon rolls HERE.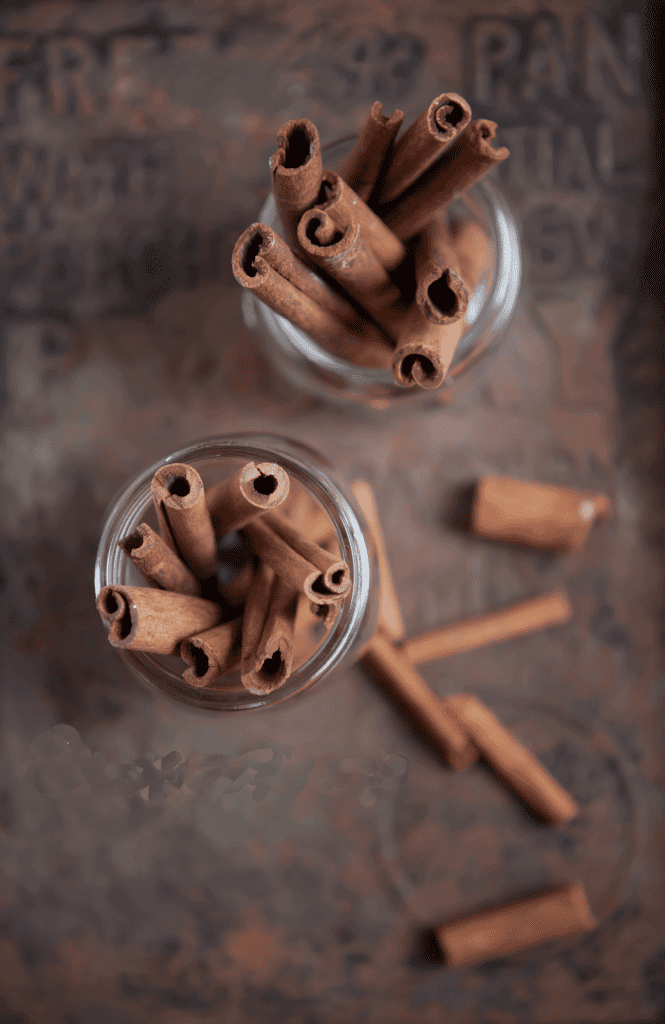 Here's a look at the same tray.
By shooting moving in really close to the main subject the background is out of focus and the detail is more obscured.
In this case, it works by keeping the cinnamon sticks as the focal point.
This also illustrates how the trays can present a different appearance depending on how you shoot it.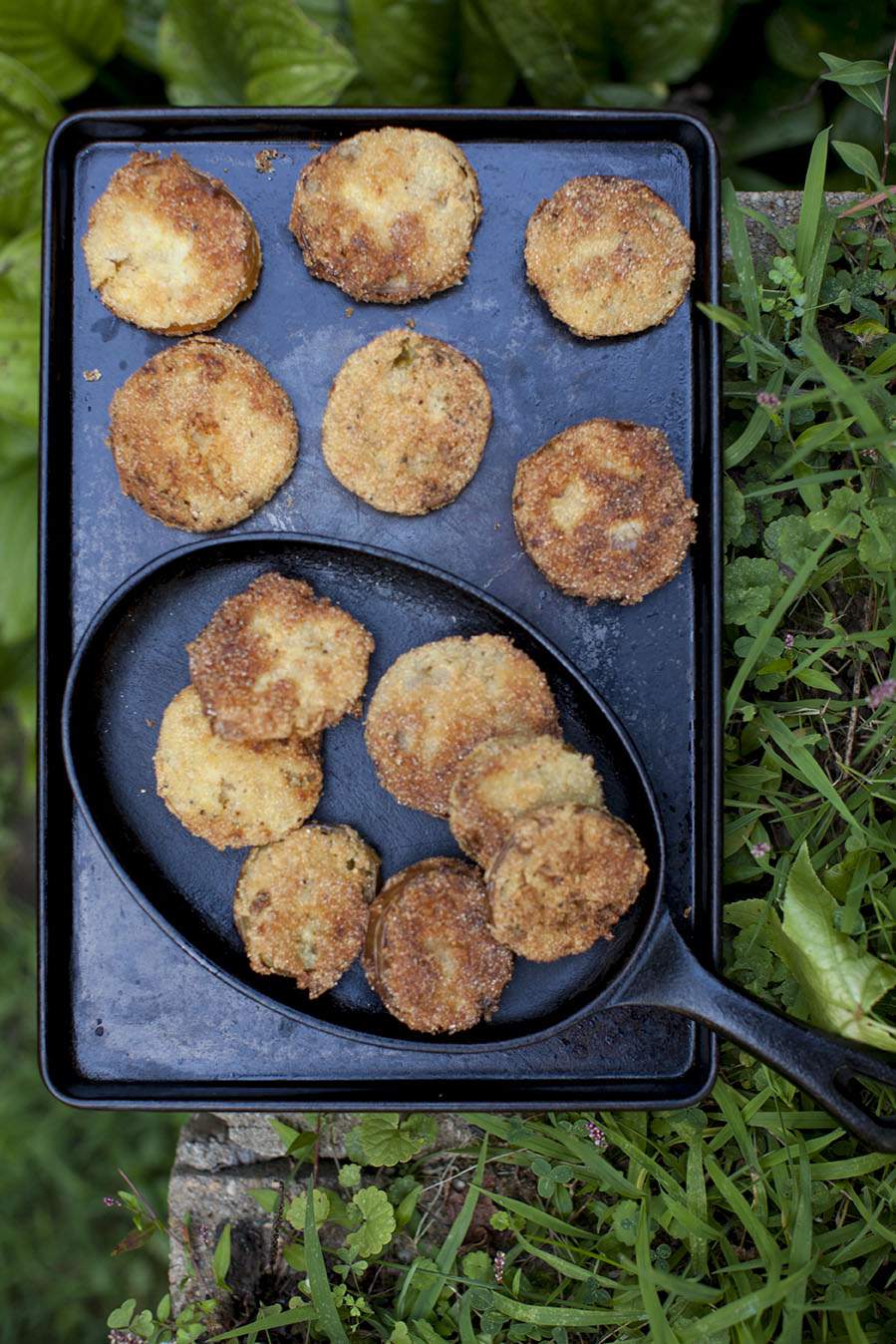 Friend green tomatoes anyone?
These are probably out of season now but I wanted you to see how I used this tray to showcase these delicious patties.
You can see the full recipe and my mom's garden from an earlier post HERE.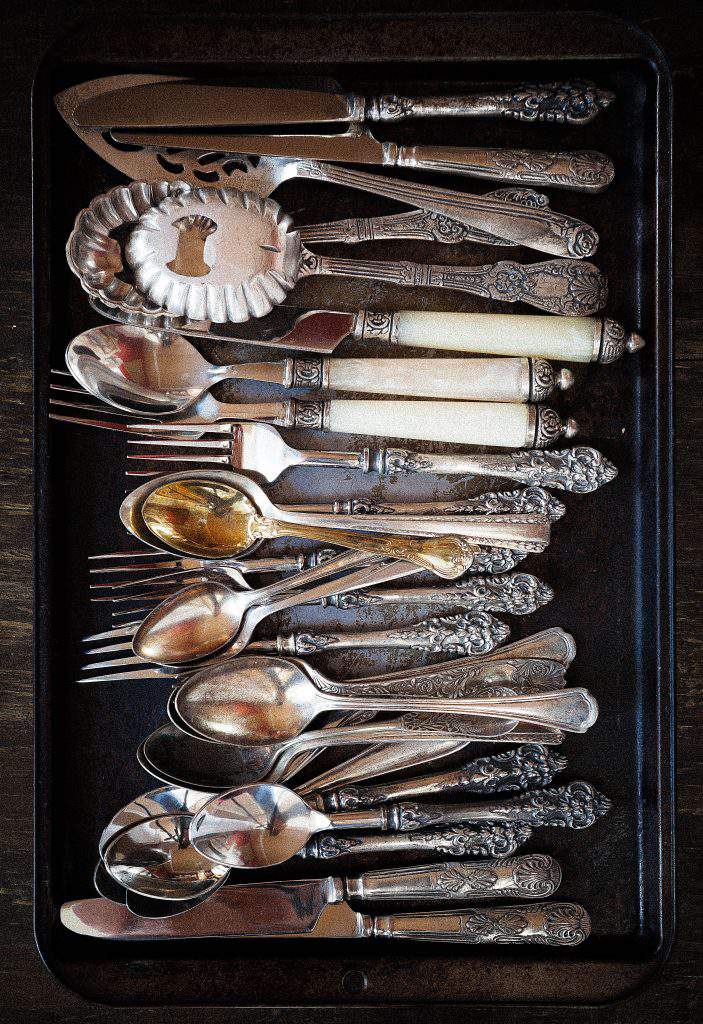 In this shot, I think the texture and coloring of the baking tray is a perfect compliment to the vintage and ornate handles on this flatware.
This is a good example of how you can use baking tray backdrops to present more than just food.
You can see more of my photography tips and styling techniques in my PHOTOGRAPHY tab in my navigation bar.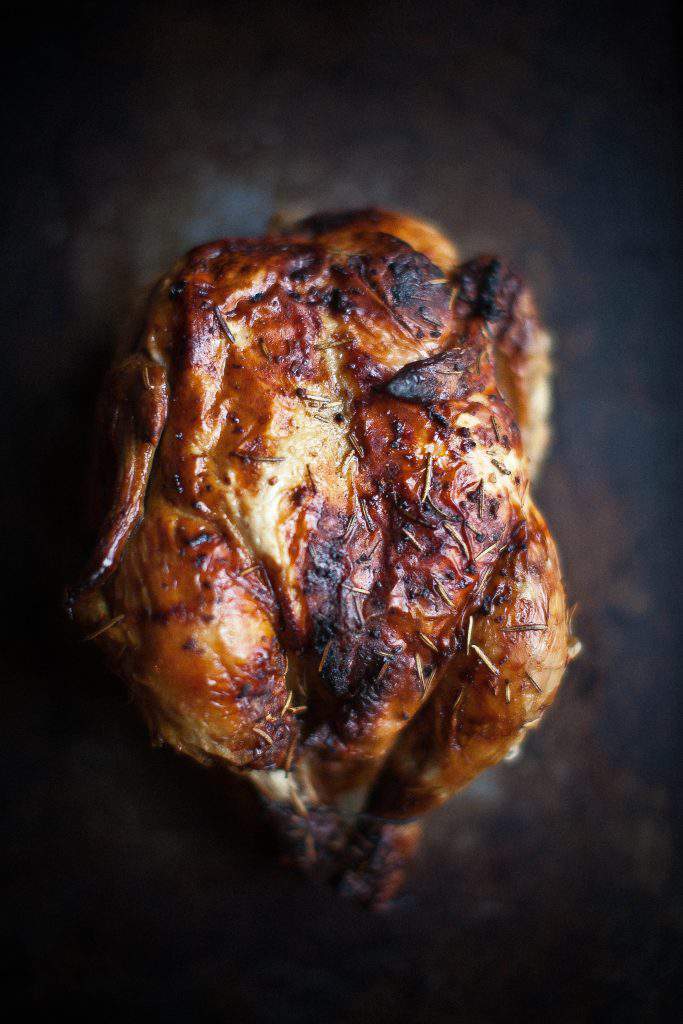 I've always liked how this Rotisserie chicken looked against the baking tray I used.
Another cool thing about using baking trays is that when you see them in a shot like this, it's not even immediately evident that the background is something as simple as a tray.
I'm including this shot too because I wanted you to see what the setup for the chicken photo looked like.
My living room window has the best natural light and I shoot most of my food pictures in this area.
By the way, that white fabric in the window is a diffuser which helps to soften the harsh light streaming in through the window.
You can find them at any photo store.  You could also drape a sheer white curtain over the window to help diffuse the light.
So, start looking around your kitchen cabinets to see if you have any of these beautiful, textured baking trays.
Oh, and the next time you visit your mom…. don't leave without checking her basement too.
Add a few oil-burned baking trays to your prop stash and help your your food photography and styling shine even more.
Thanks for stopping by.
See  you back here next time. ♥