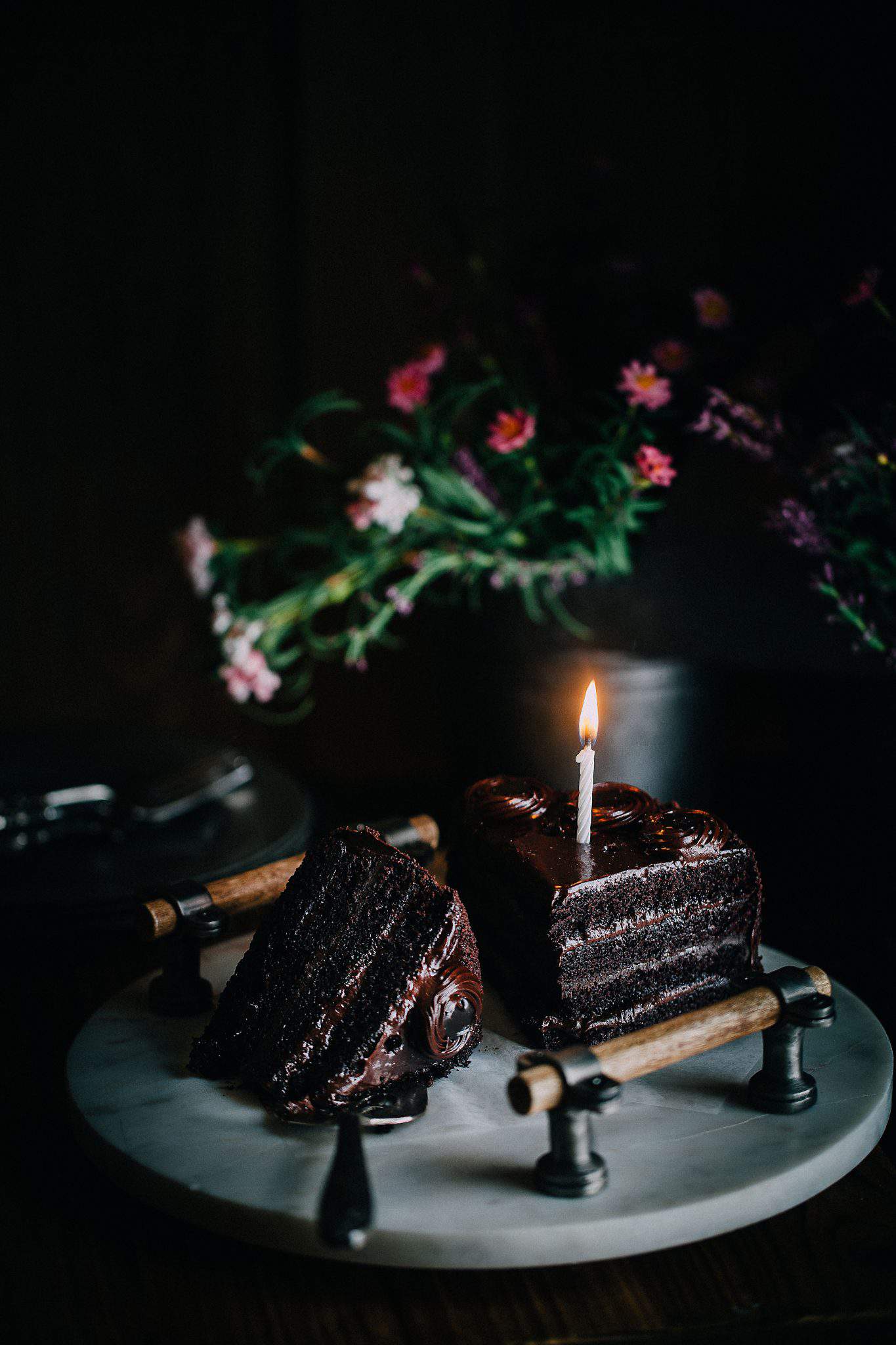 We celebrated a birthday in my house yesterday.
Our son, Jordy turned 17 years old.
I paired this chocolate ganache cake with vanilla bean ice cream to top off what was an exciting day for all of us.
Yes, little Jordy (my trusty, loyal stagehand and long-time blog helper) is not so little anymore.
He's almost all grown up… sniffle, sniffle.
Having said that, this post is actually more about the pretty marble server that Jordy's cake is sitting on.
I have to say, when I bought the server ($13 at Home Goods), I loved the marble but hated the pretzel-twist, silver handles which just didn't do the marble justice.
Now, I was initially a bit reluctant to write an entire blog post about handles.  Too simplistic, right?
Then, it occurred to me that not every single post has to be an elaborate, complicated or labor-intensive presentation.
We put that pressure on ourselves, don't we?
Meaningful blogging is just as much about the simple things we do that make us happy… and then sharing that joy with others.
Keeping simplicity in mind is an approach that is always worth a friendly reminder.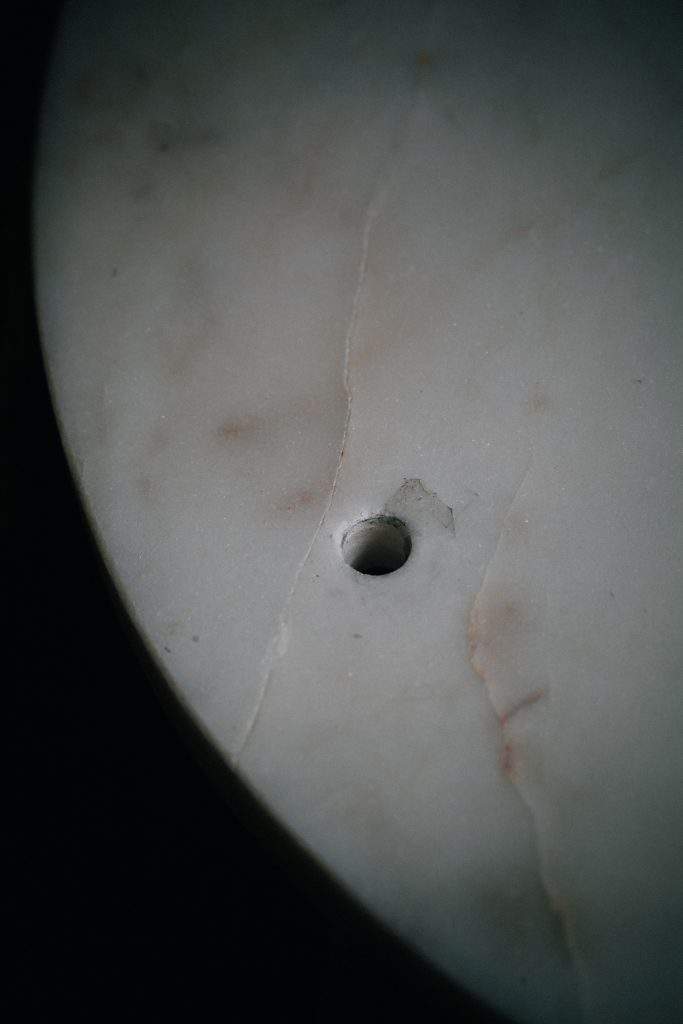 This post is also a reminder that when it comes to finding great props… try to look beyond what is right before your eyes.
If the item has "good bones" and there are things you like about it… don't let the things you don't like, deter you from consideration.
Often, it's quite easy to tweak an item that better suits the style or look you're going after.
That's how I felt about this server and all I had to do was remove and replace those ordinary (and unattractive) silver handles.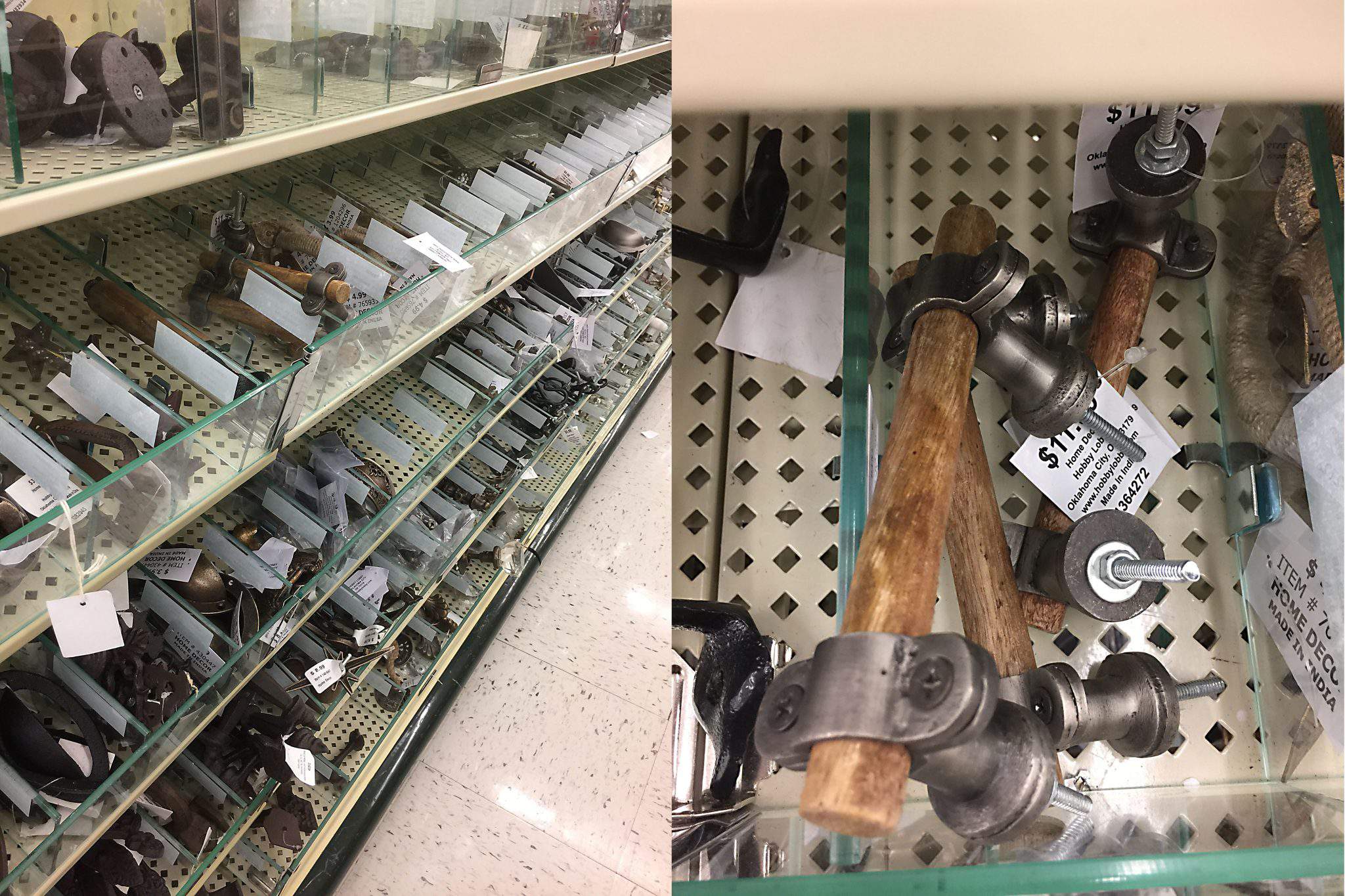 I popped into Hobby Lobby this week to search for new hardware.
Ooh-la-la… they have an entire aisle with bins filled with every kind of handle and drawer pull you can imagine.
This was a good day to pop in too because all pulls were 50% off.
If you're ever on a similar, replacement mission, don't forget to take one of the original handles with you to match the right size and spacing for your project.
Regular readers already know I have a penchant for wood and primitive elements.
I really like this combination too.
The wood adds a rustic warmth while the metal clamps give the handles a slightly industrial and modern charm.
Now, that's more like it.
There's an unexpected contrast in texture that really works with the marble.
I think the new handles give the server more visual interest and that makes it a much more useful prop.
So, what do you think?
By the way, you don't have to wait to find the perfect marble server.
Pick up a few handles and attach them to a wood cutting board or a bread board to create a similar prop.
Can you tell, I now have handles on the brain?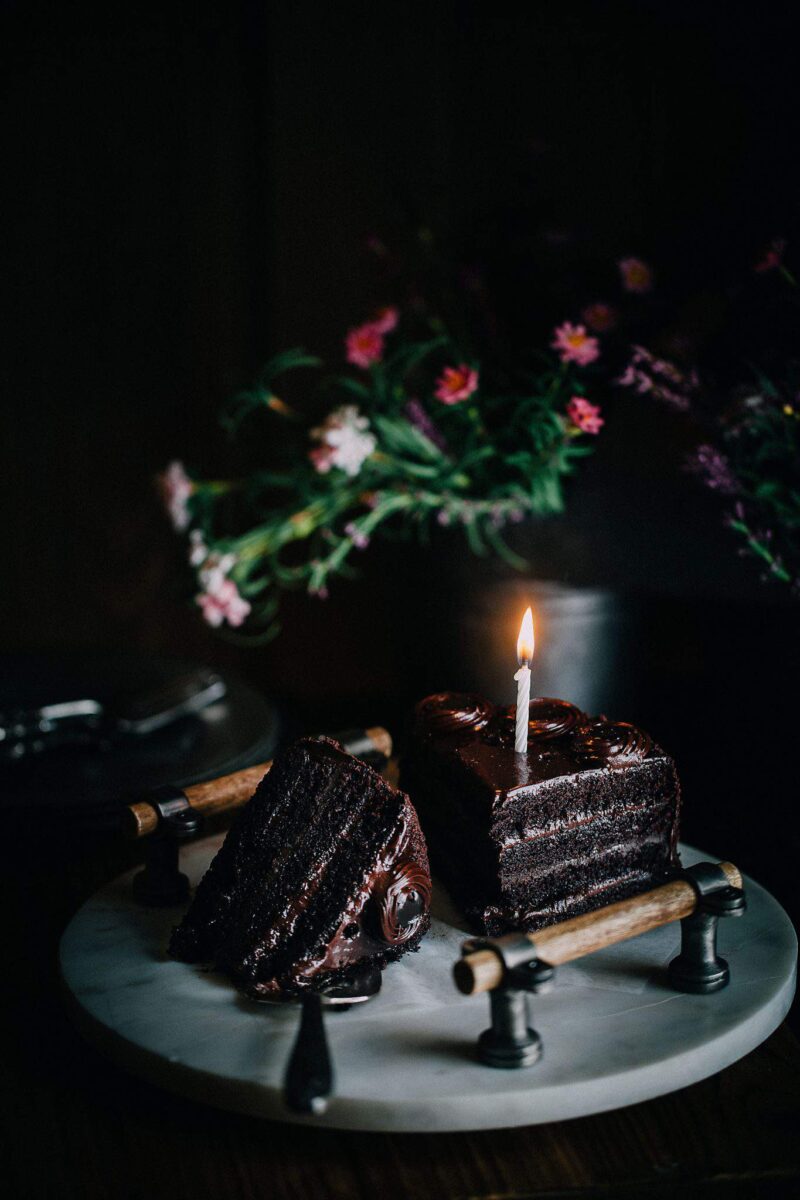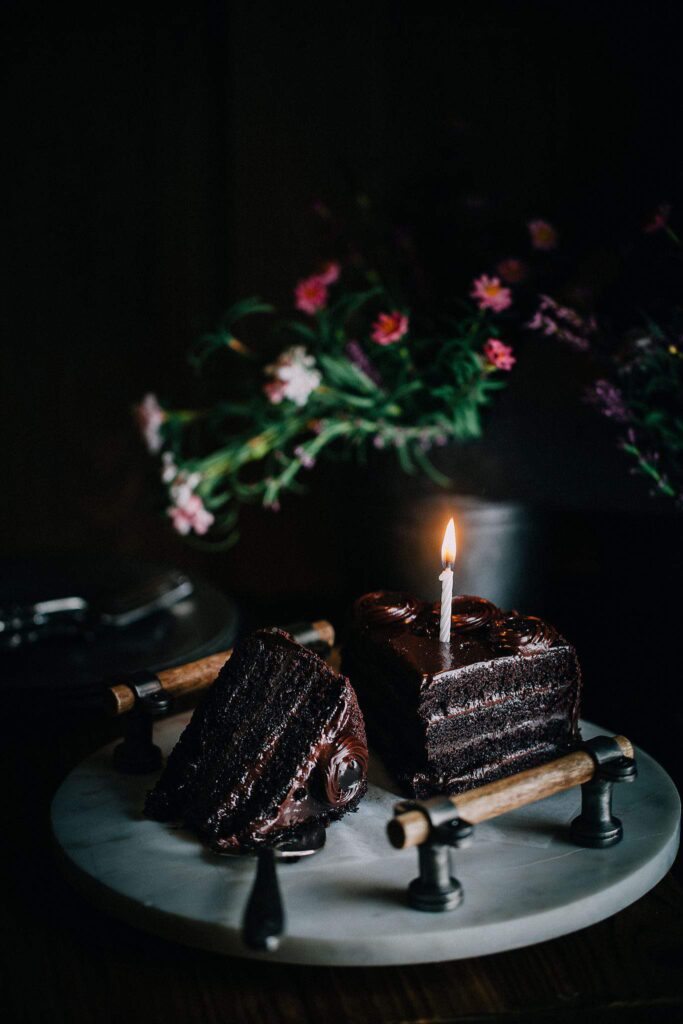 Thanks for stopping by.
See  you back here next time. ♥