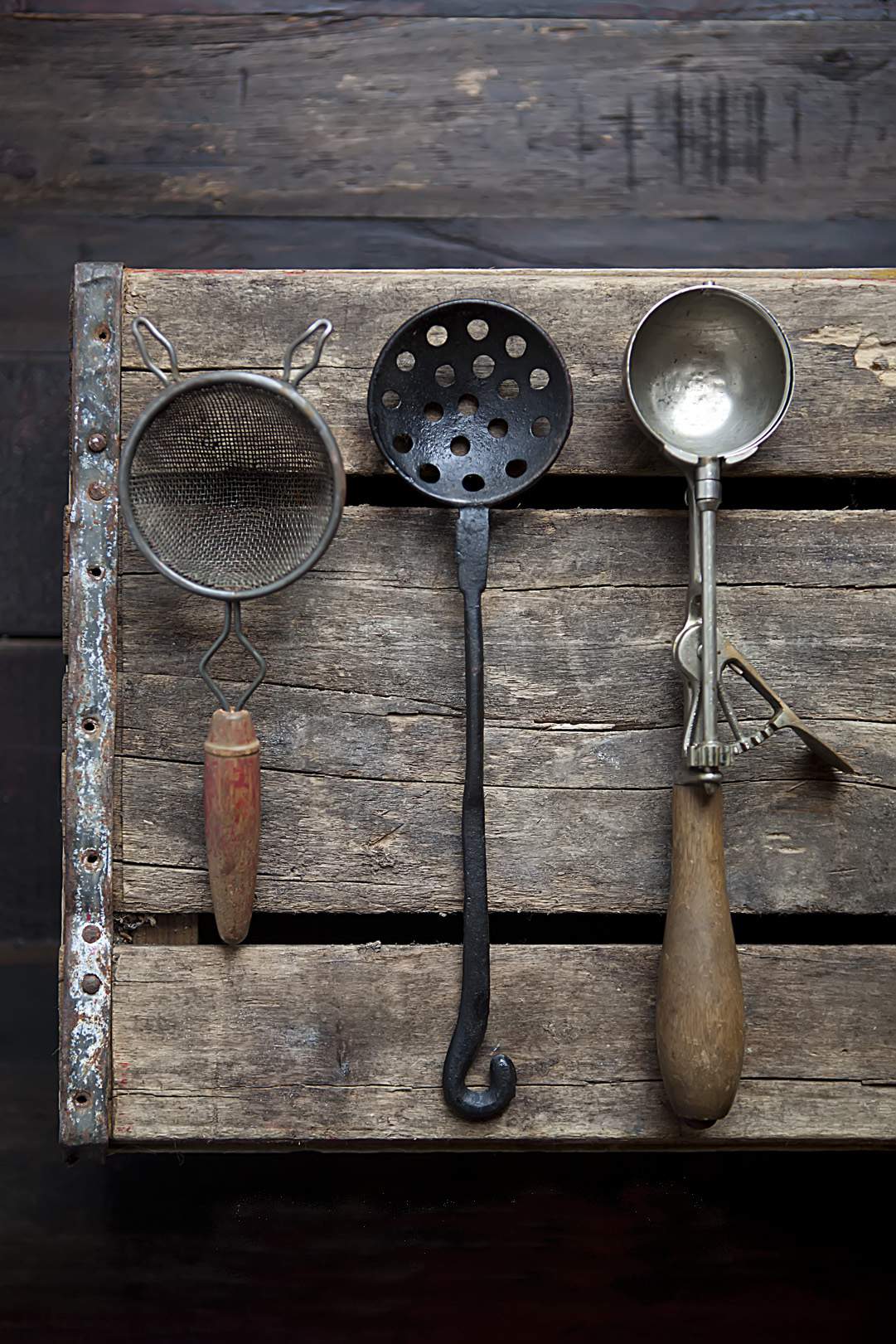 Y
ou could call me a thrifter, a hunter-gatherer and a flea marketer.  That's what you call people who frequent thrift stores, markets and antique shops in search of fun, interesting items, right?
Over the years, I've found some great pieces and throughout this post, I'll share a few favorites along with how I put them to good use in my food styling efforts… starting with the trio of rustic props in the photo below.
One of the fun things about shopping vintage shoppes is that you never know what gem you may come across.
When I spotted the faded food strainer, iron spoon and ice cream scoop just had an interesting look with an old-fashioned appeal.  I never really know exactly how I'll use a piece at the time I buy it.  I figure that out later.
Here's a look at how I recently incorporated the old fashioned scoop into a post on making waffle cones.
NOTE:  If you want to make homemade waffle cones you can see my tutorial HERE.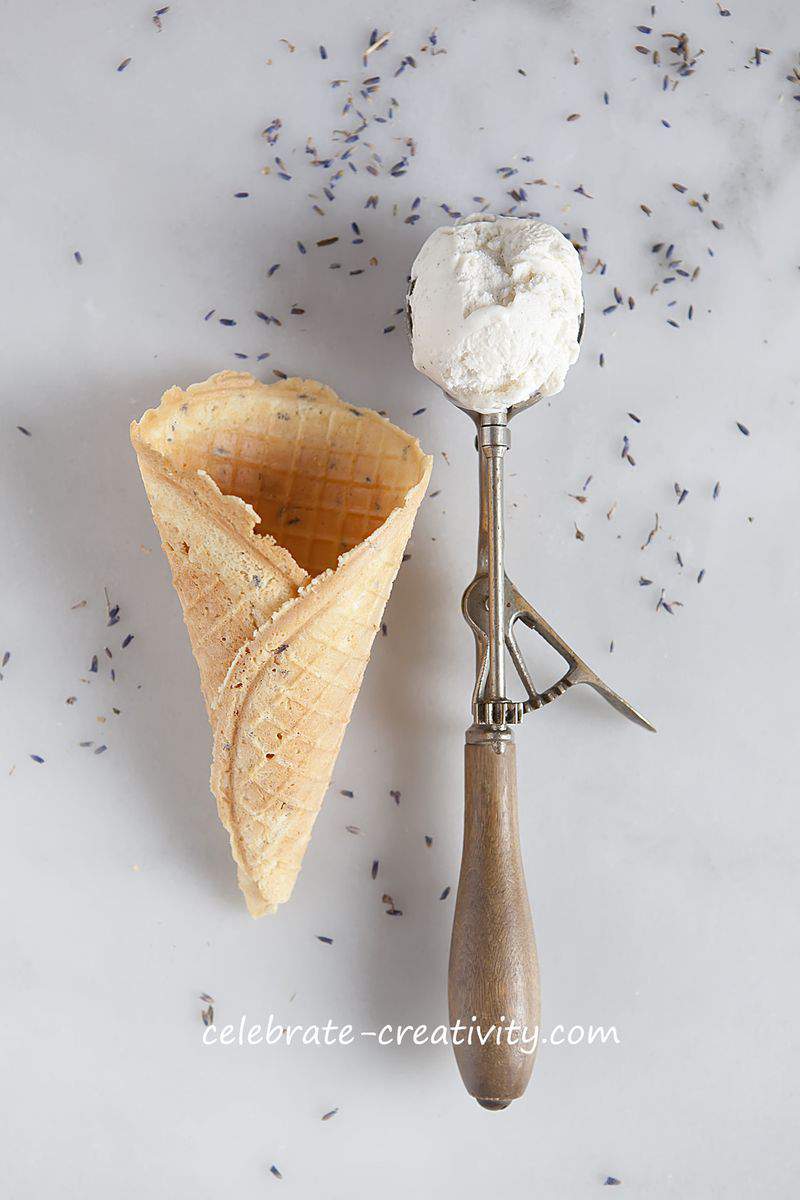 Check out these wooden rolling pins.  Do they even make these anymore?
The large wooden rolling pin on the left is my favorite.
It's super heavy and measures more than 4-1/2-inches thick and at $14, it was a great deal.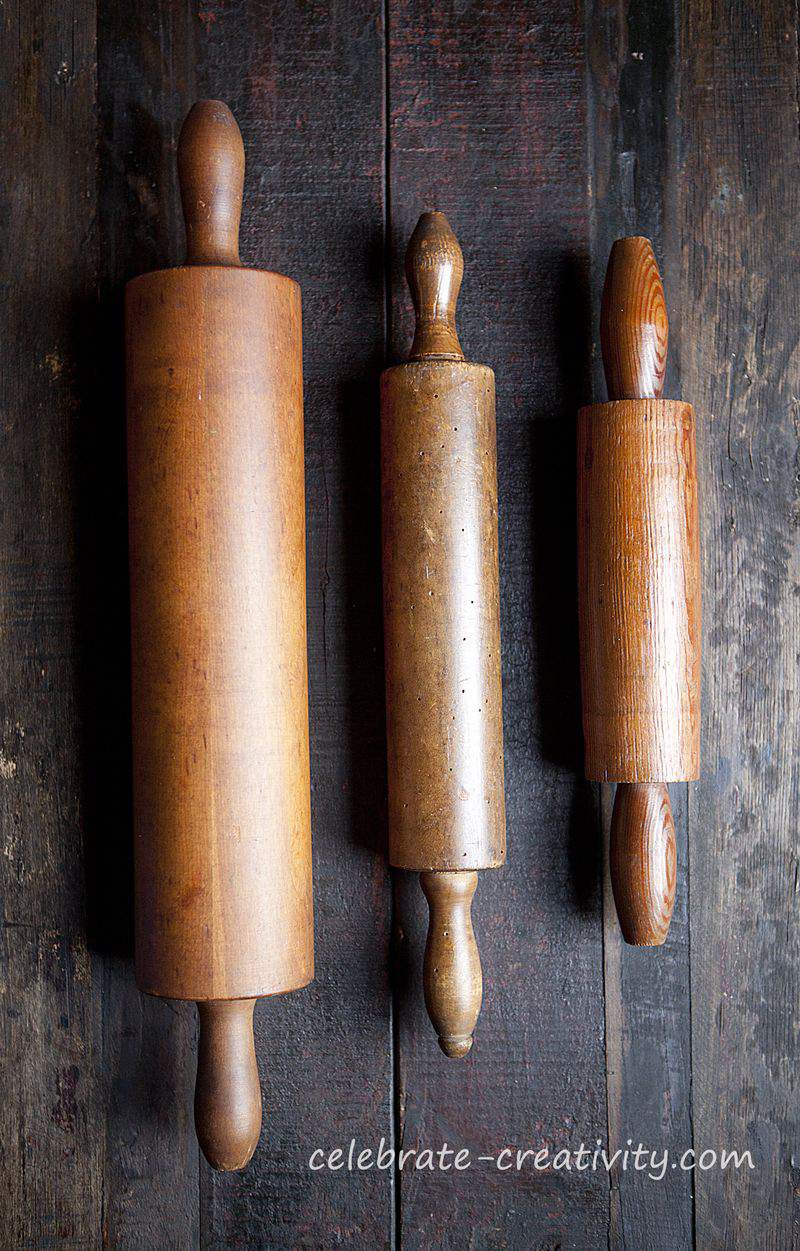 I cleaned it up with warm soapy water and gave it a good coat of butcher's block conditioning and it was as good as "old" new.
Even though I initially bought it as a styling prop, I've used it several times just for the fun of it.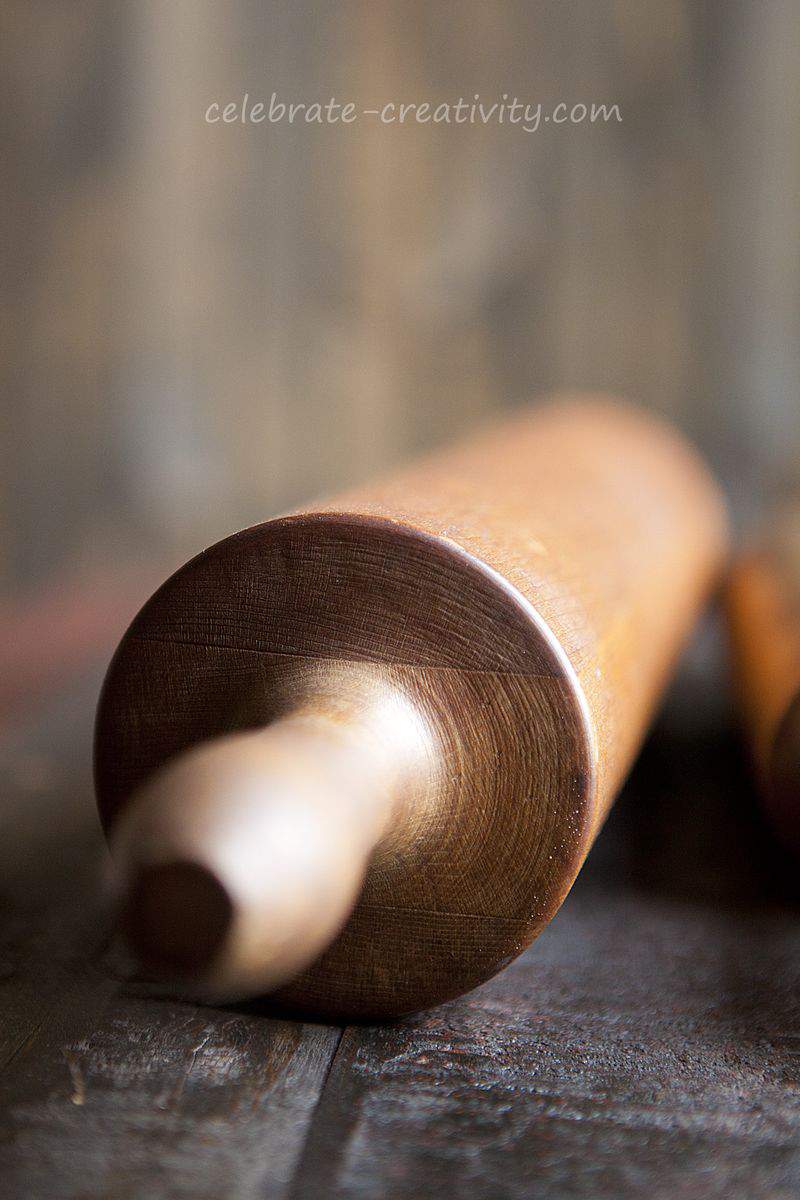 I found these iron trivets at a thrift store for less than $2 each and couldn't resist thanks to the lovely detail.
These may work well to display fancy cupcakes or some other pretty dessert for an upcoming post.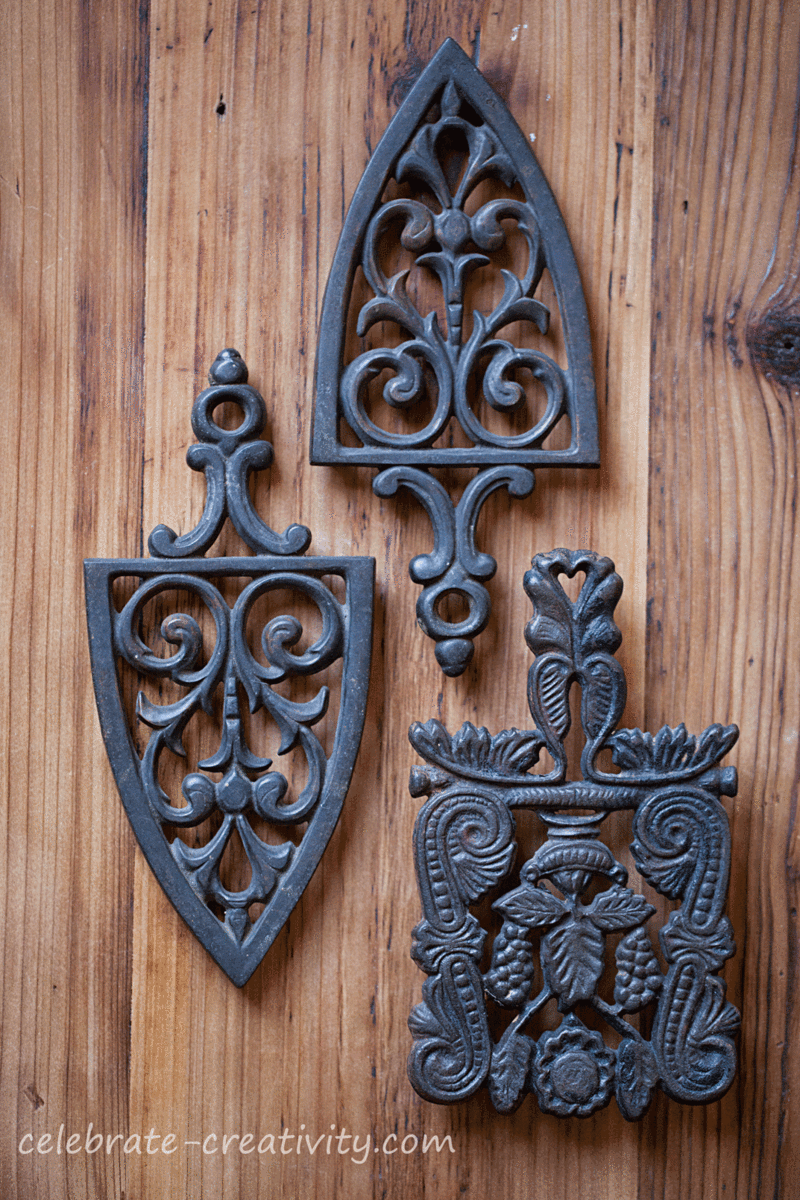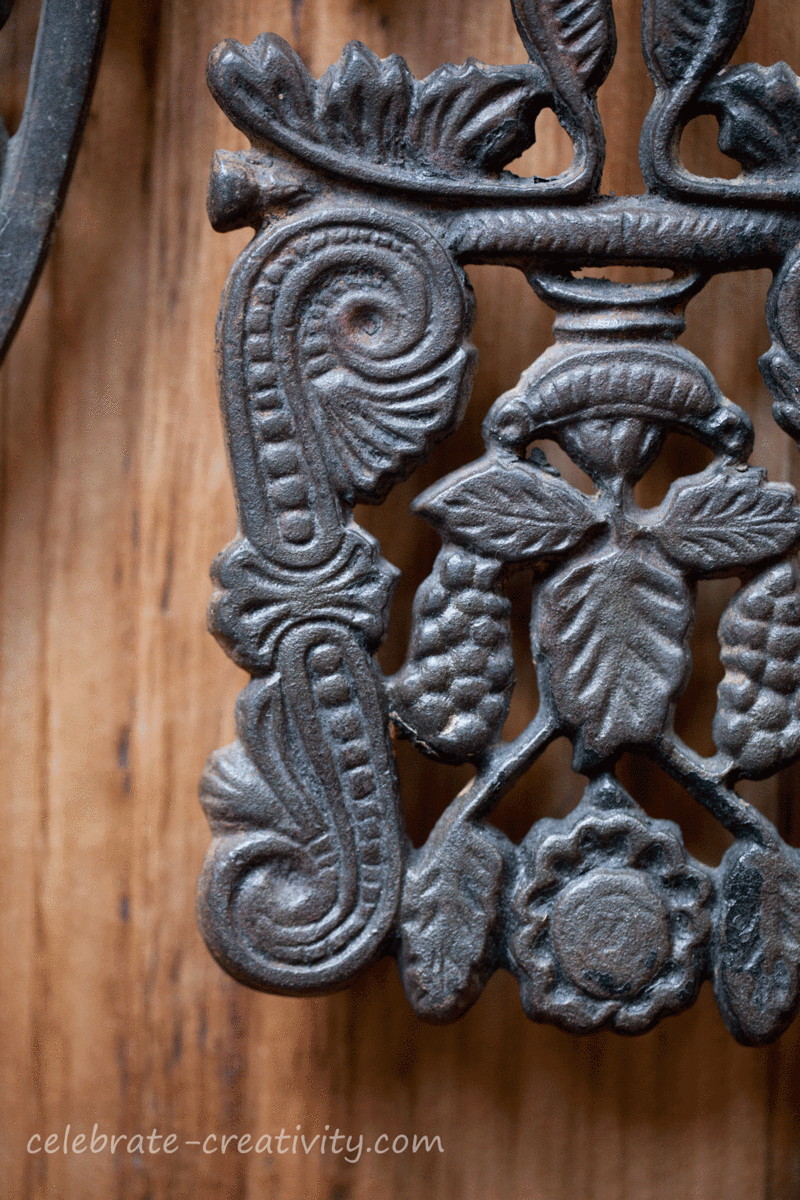 Old fashioned shears never go out of style.
Regular readers of this blog are already familiar with my annual small scale gardening efforts and this is the kind of rustic element that could easily be incorporated into my green thumb chronicles.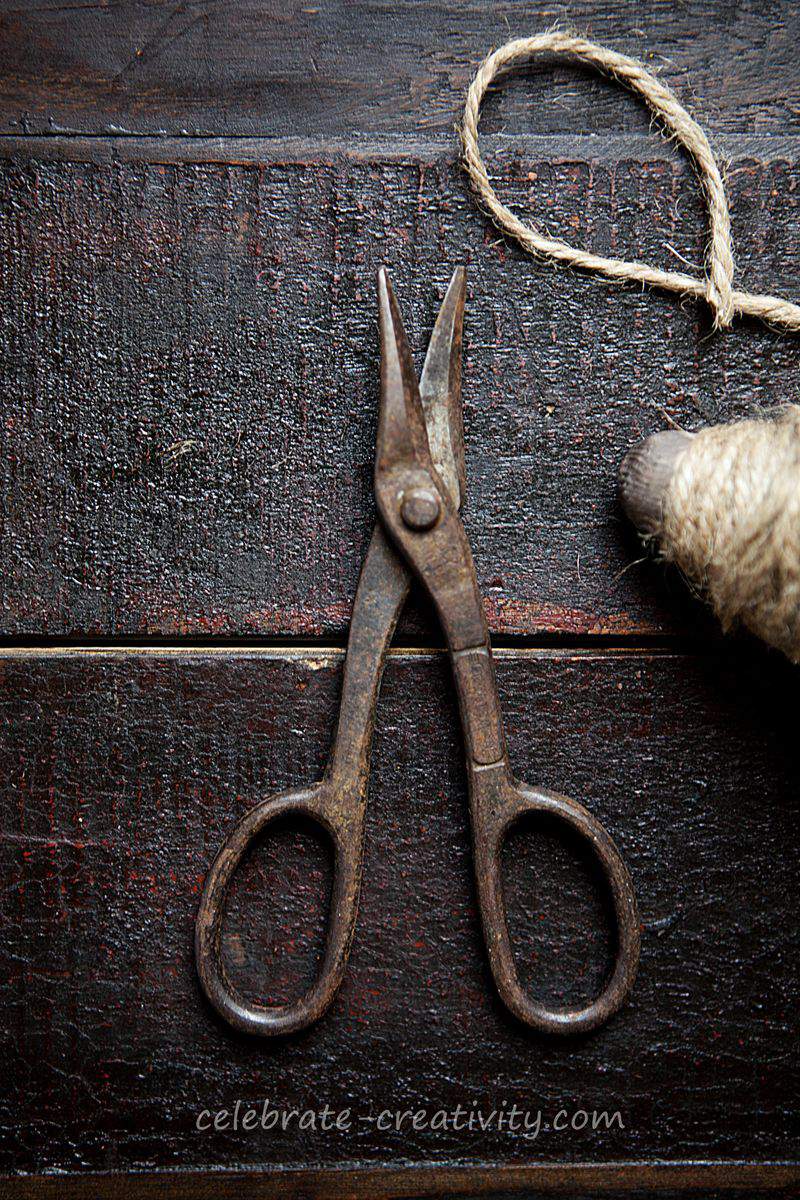 I was really thrilled to find this old, copper pedestal colander.
The distressed and chipped patina gives it quite a bit of character.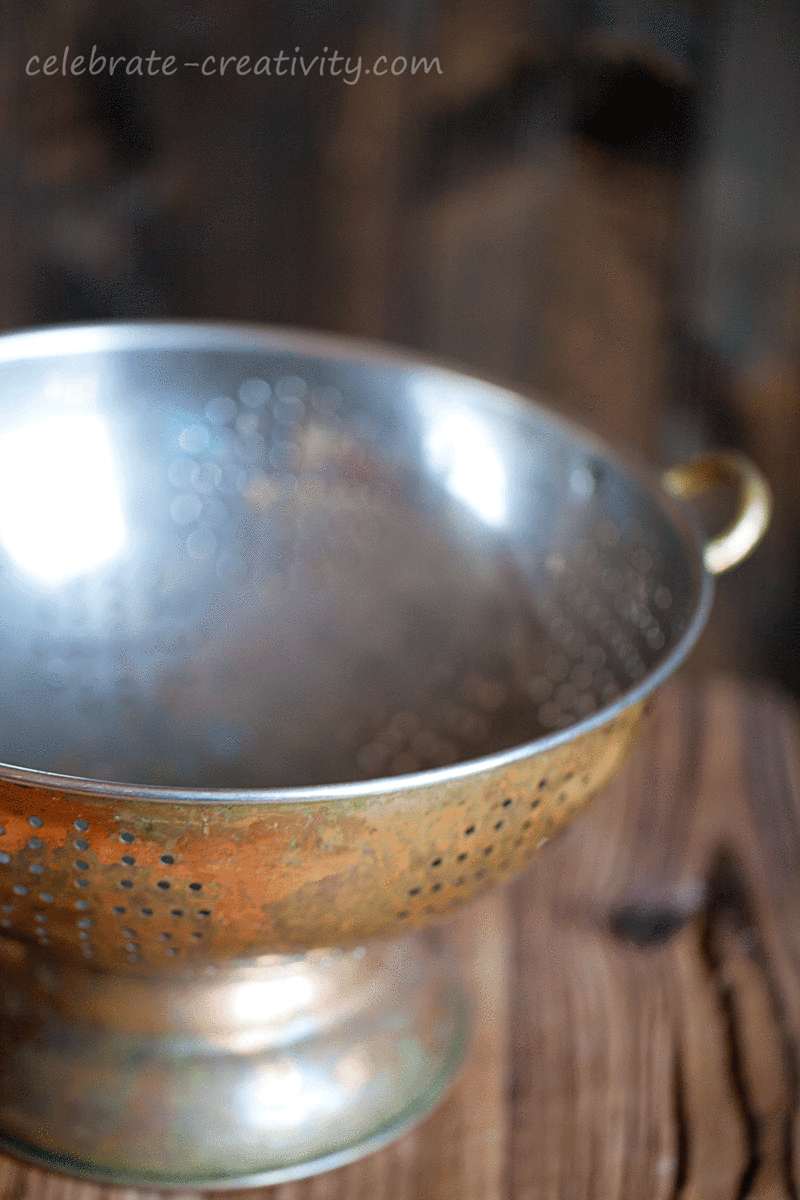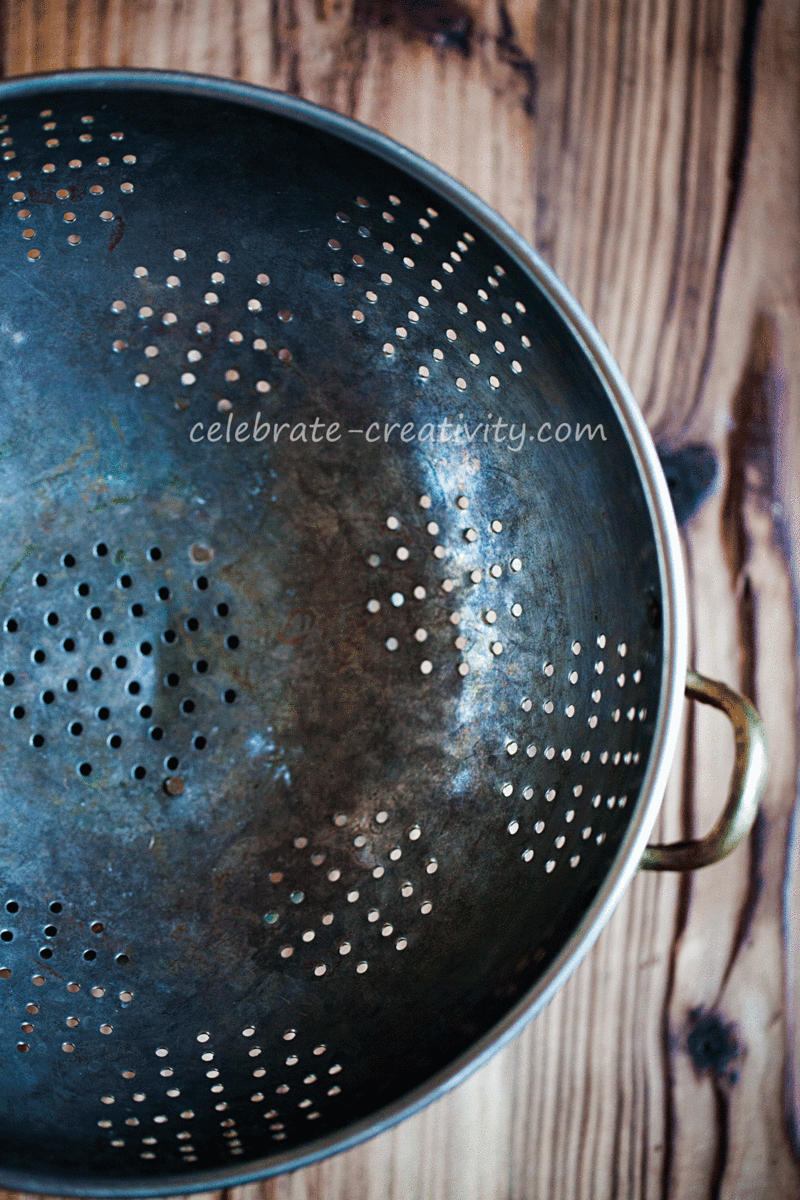 Now, this old rusty pot is not something I would actually put food in but I can envision using it as part of a background shot.
I have a really tasty chili recipe that I plan to share when the winter temps set in and I think I might be able to use this pot to add some interesting texture to the recipe styling.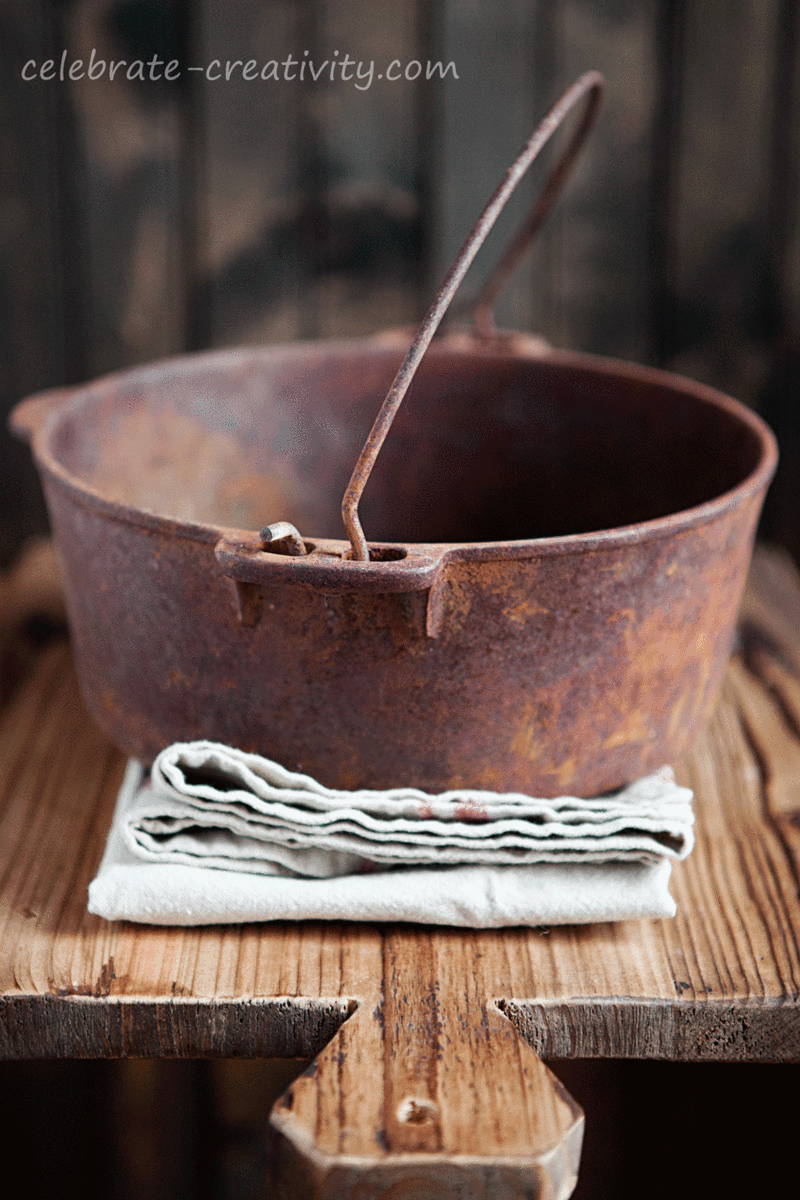 This baking tray is an Ebay find and as soon as I saw it listed I was struck by the imprints.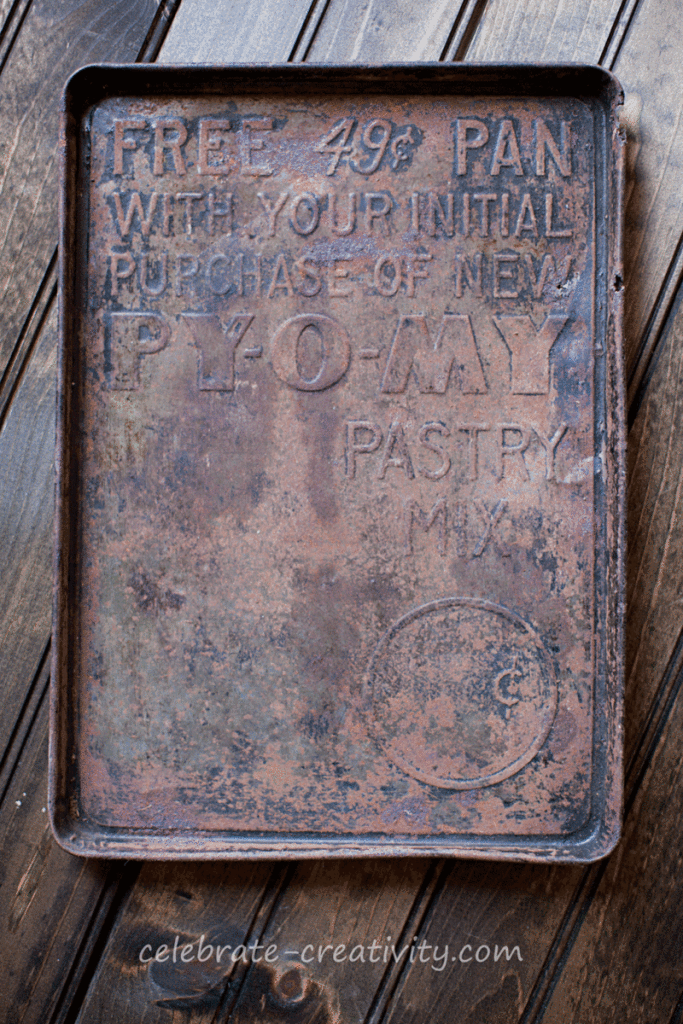 I knew I would use this tray to display food at some point for photo-styling purposes but I didn't want to wash it because I wanted to preserve the rusty-ness.
So, I sealed the tray with a matte finish polyurethane. I also place pieces of parchment paper under any food items that are styled on top of the tray.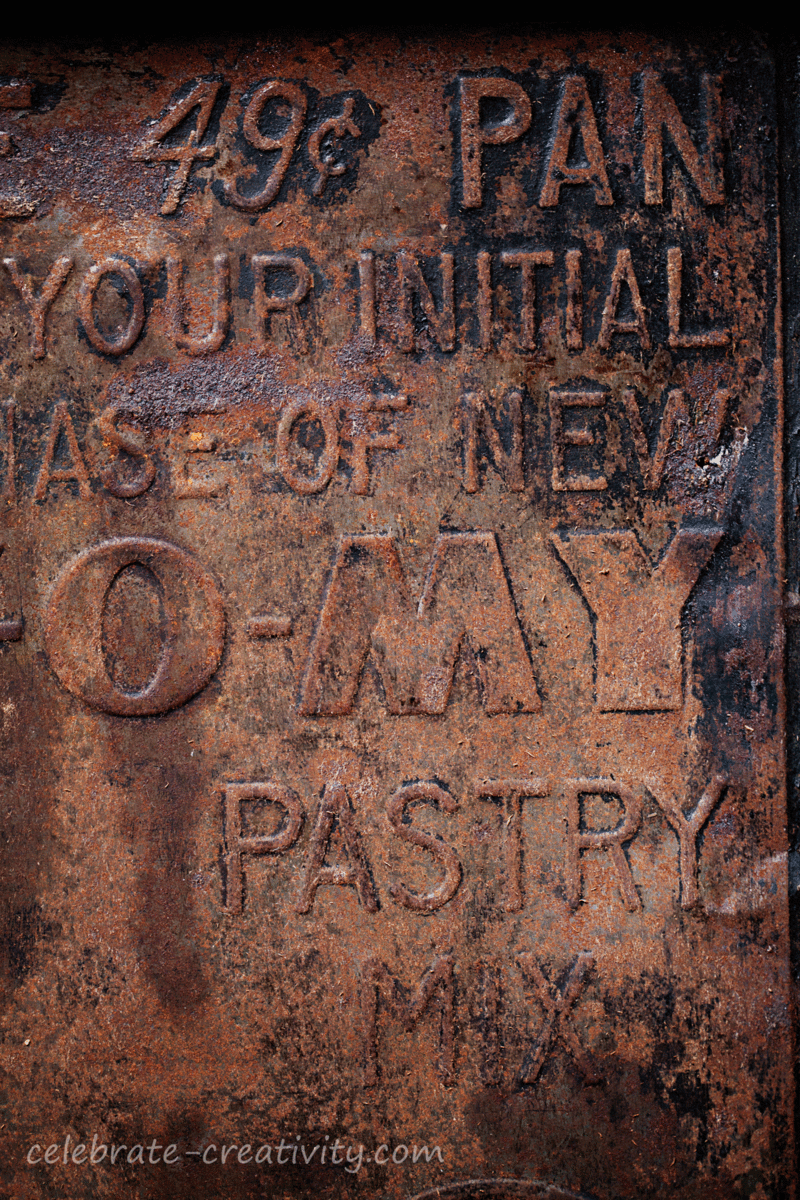 Here's how I put the tray to good use for my post on making cinnamon buns.
If you'd like to see the entire recipe, click HERE.
As you can see, you don't have to spend a fortune either for great looking items that can be used for photo styling.
I'm going to leave you with one more fun find.
When I first spotted this wonderfully, wooden caddy, I walked around the shoppe for about 30-minutes thinking about whether I should buy it and how I might be able to use it.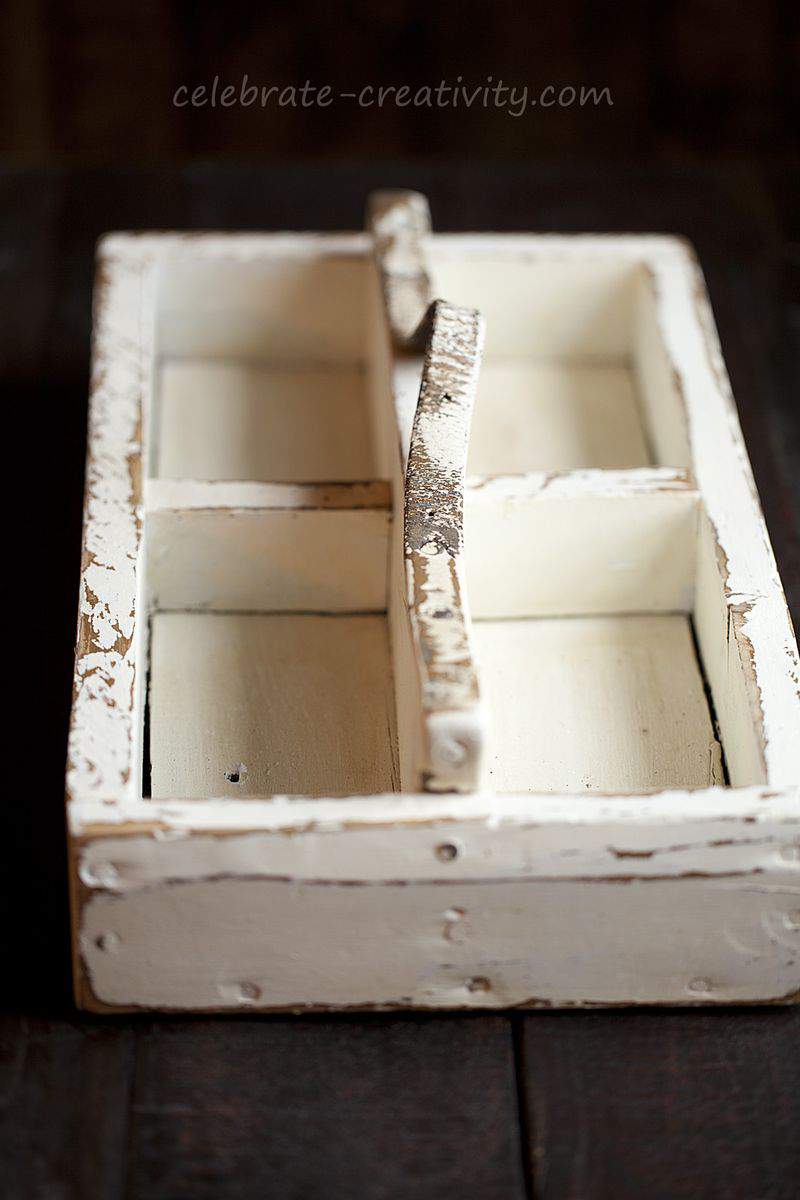 I love all the distressed edges along with the painted leather strap handle.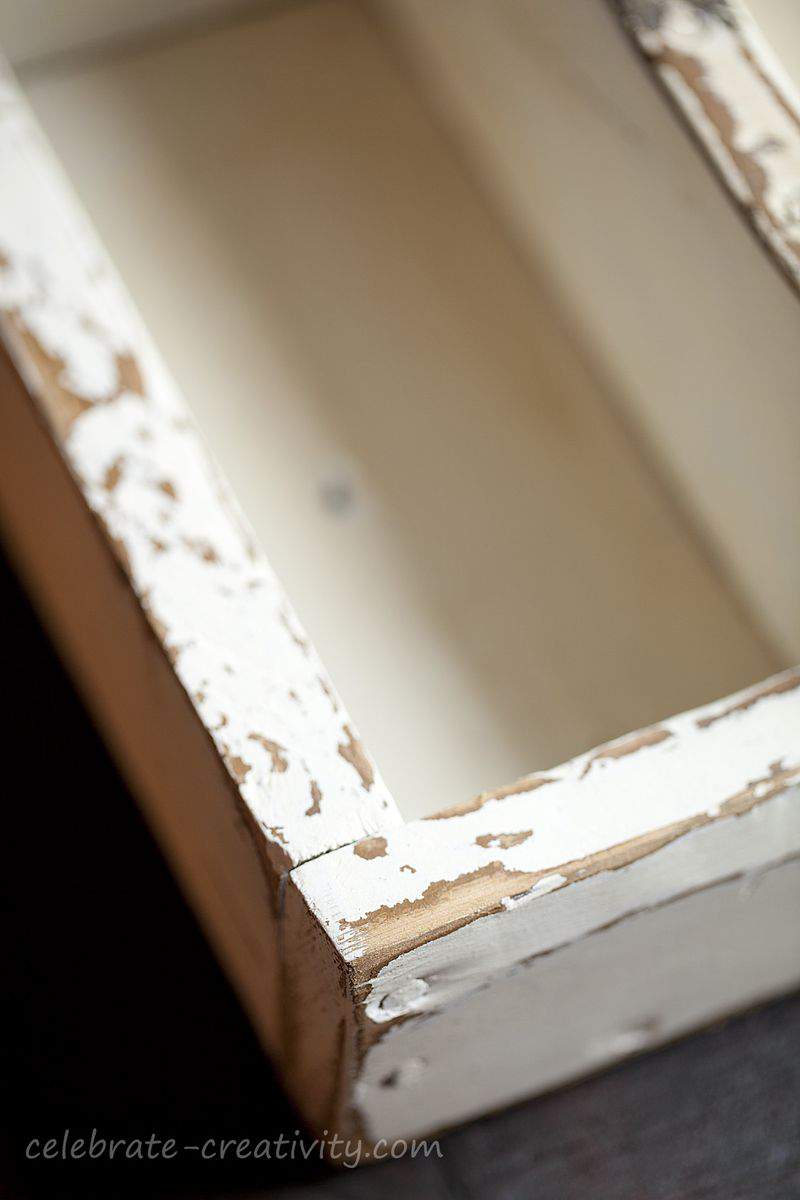 Here's how I ended up using the caddy.
Even though you don't see much of it this final shot, it still adds a warm element to the overall photo and that makes it worth the buy. ♥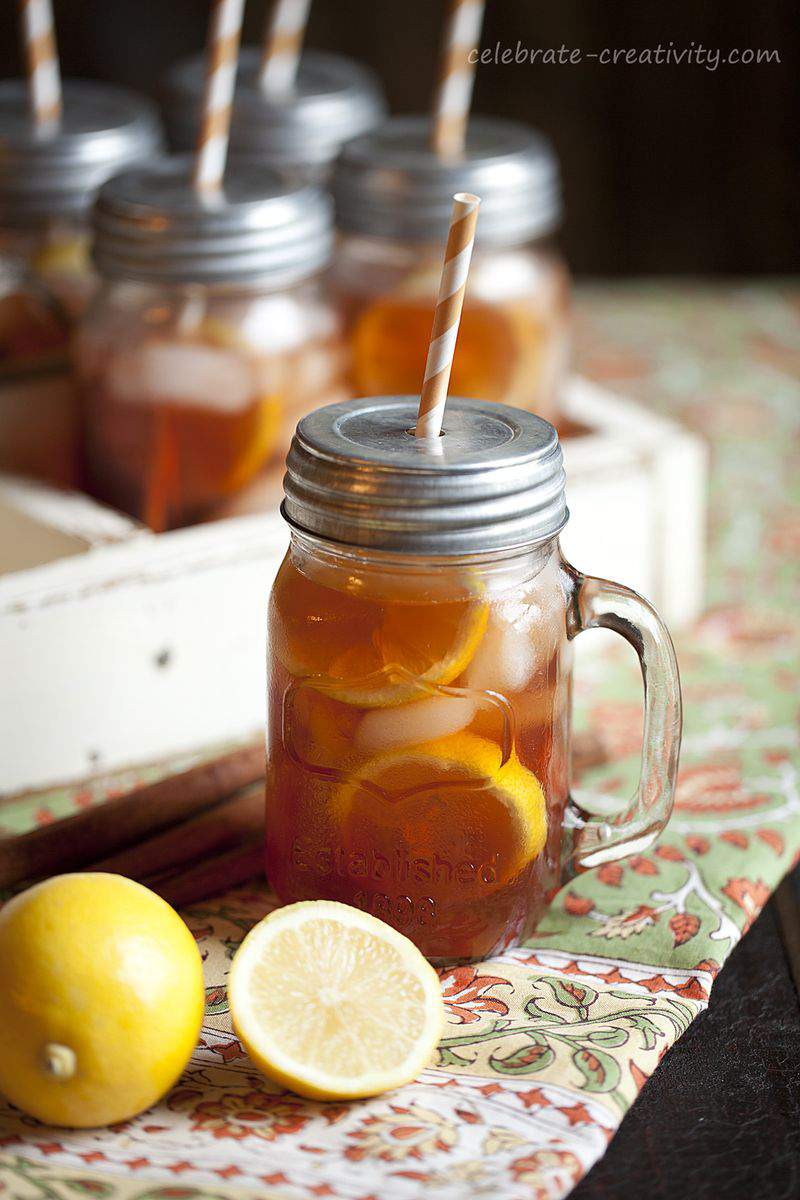 Thanks for stopping by.
See you back here next time.