While the Summer Solstice does not arrive until next month… it sure feels like official summer is already here.
I don't know what it's like in your neck of the woods but in my area the mercury is high and the air is steamy.
I'll be honest with you, this is not my favorite time of year.
It often feels like we have only about 4 days of lovely Spring weather before we dive right into the heat of the summer.
With that in mind, it's time to break out the frozen treats with Mango-Lime Popsicles.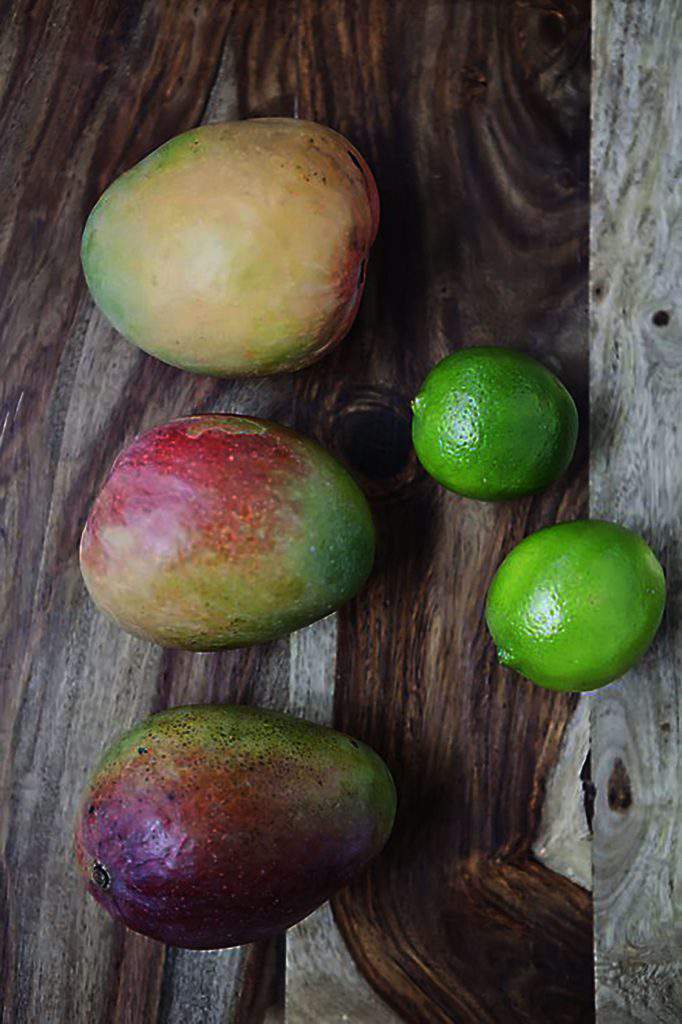 If you're starting to feel like you're in the tropics, you'll love this tropical-inspired treat on a stick.
My kids love fresh mangoes and this is an easy recipe that combines that delicious fruit with a few other simple ingredients.
It doesn't get much easier than this.
When my kids were really young, I used to buy Popsicles just like the ones I used to eat as a child.
I have some similar Rocket-pop molds and I've been playing around with ingredients to make red-white-and-blue pops for the upcoming 4th of July holiday.
They had a unique lemon flavor. Anyone, remember those?
Anyone, as for these Mango-lime pops, just drop all the ingredients into a blender and that's basically it.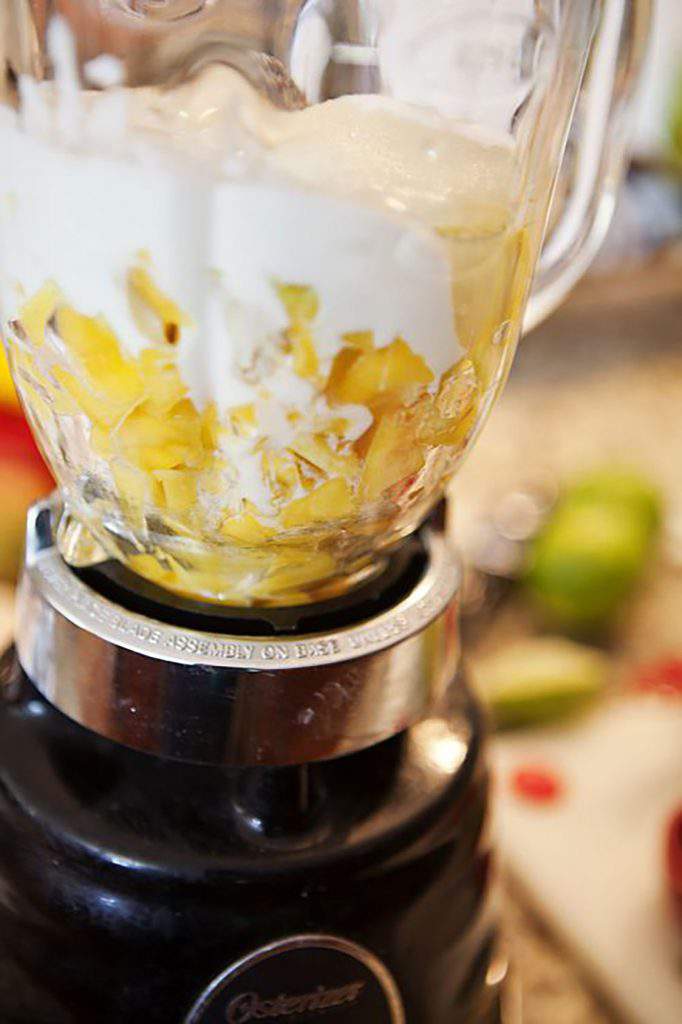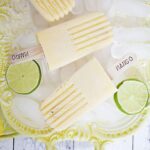 Mango-Lime Pops
Ingredients
3

cups

chopped mangoes

about 4 mangoes

1

cup

of plain yogurt

1/2

cup

granulated sugar

2

teaspoons

freshly squeezed lime

Additional lime for thin slices
Instructions
Puree the chopped mangoes, yogurt and sugar together in blender.

Add lime juice.

Taste test.

Add additional sugar or lime if desired.

Carefully pour mixture into Popsicle forms

Add one thin lime slice per container.

Place stick into center of container (If stamped, make sure lettering does not come into contact with mango mixture.

Freeze for at least 8 hours.

Serve and enjoy.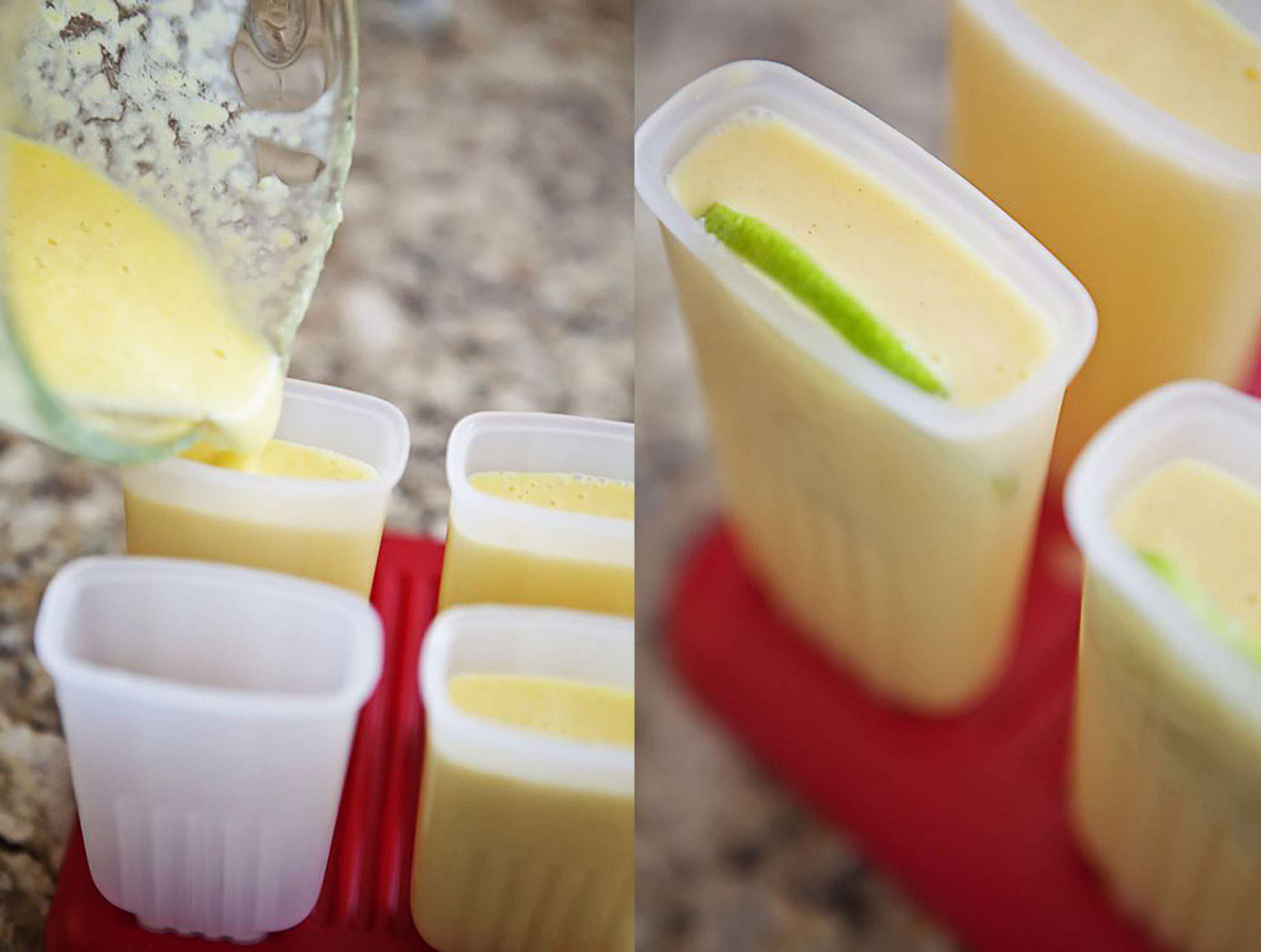 The few drops of fresh lime juice added to the mixture will give you the tiniest hint of tartness which combines nicely with the sweet mango flavor.
I also think the lime peeking through all that yellow frozen mango mixture, adds a nice pop of color contrast too.
Oh, if this recipe looks good to you, check out my Fresh Fruit Popsicles that are loaded with goodness.
You can see that previous post and recipe HERE.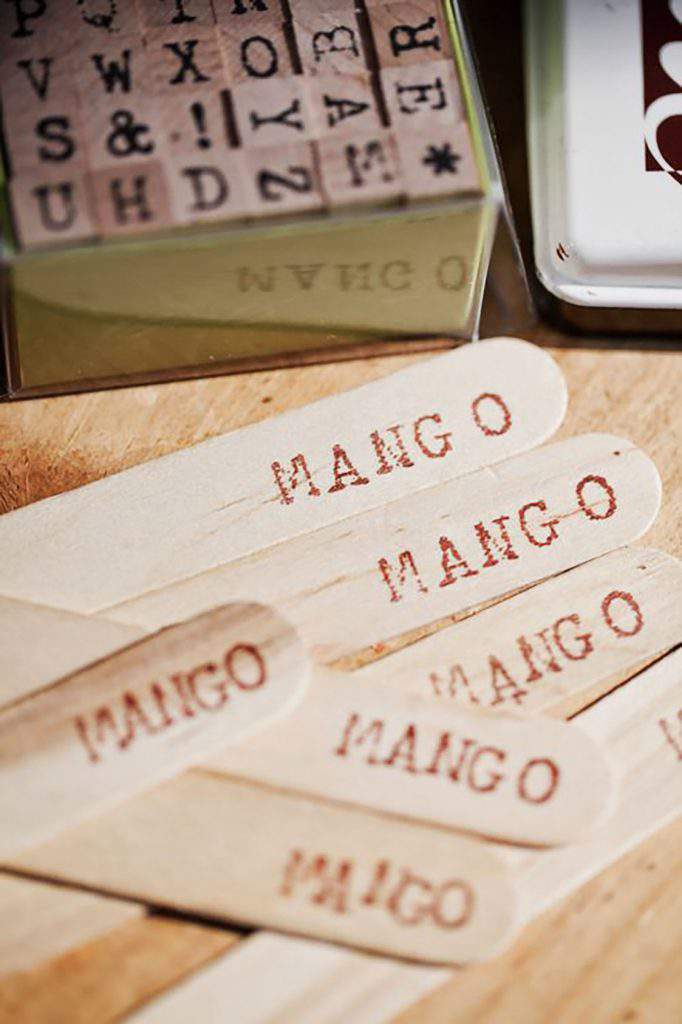 You know I like to add a little handcrafted whimsy to many of the things I make.
Add lettering to the Popsicle sticks using rubber alphabet stamps.
Be sure to add lettering to the very end of the stick so that it does not come in contact with the mango mixture.
If serving kids, you may also want to add their names to the other side of the stick for fun.
Mango-Lime Popsicles are pretty, delicious, super easy to make… and oh-so refreshing.
In this pre-summer heat… it's everything you need it to be.
Stay cool, friends… stay cool.
Thanks for stopping by.
See  you back here next time. ♥