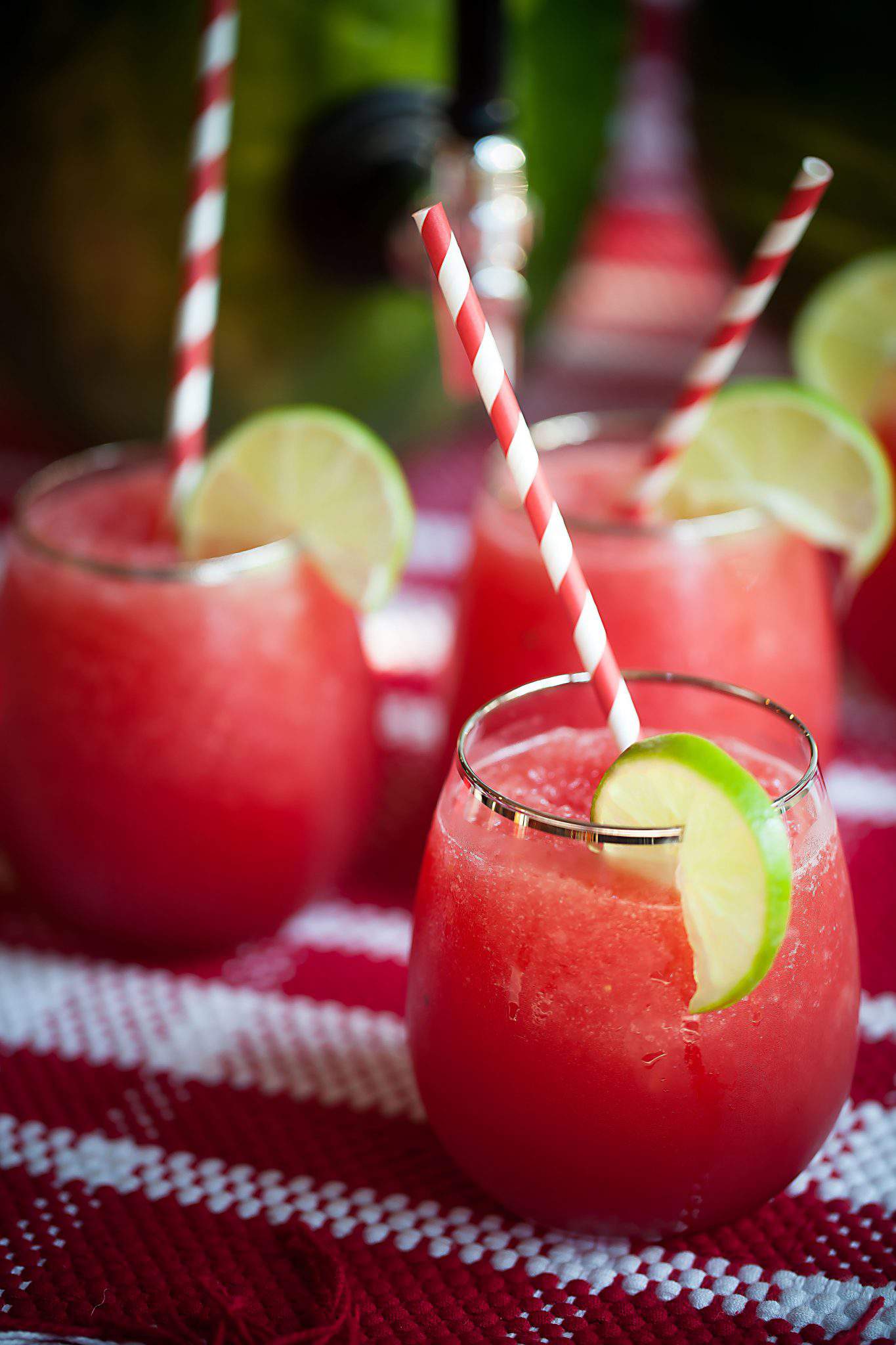 The summer season may be winding down but in my neck of the woods the temps are still pretty steamy.
With that in mind, this watermelon slushie is just the trick I need to cool things down.
As delicious and refreshing as this drink looks, you're really going to flip when you see the dispenser it came from.
I think you're going to love this watermelon keg.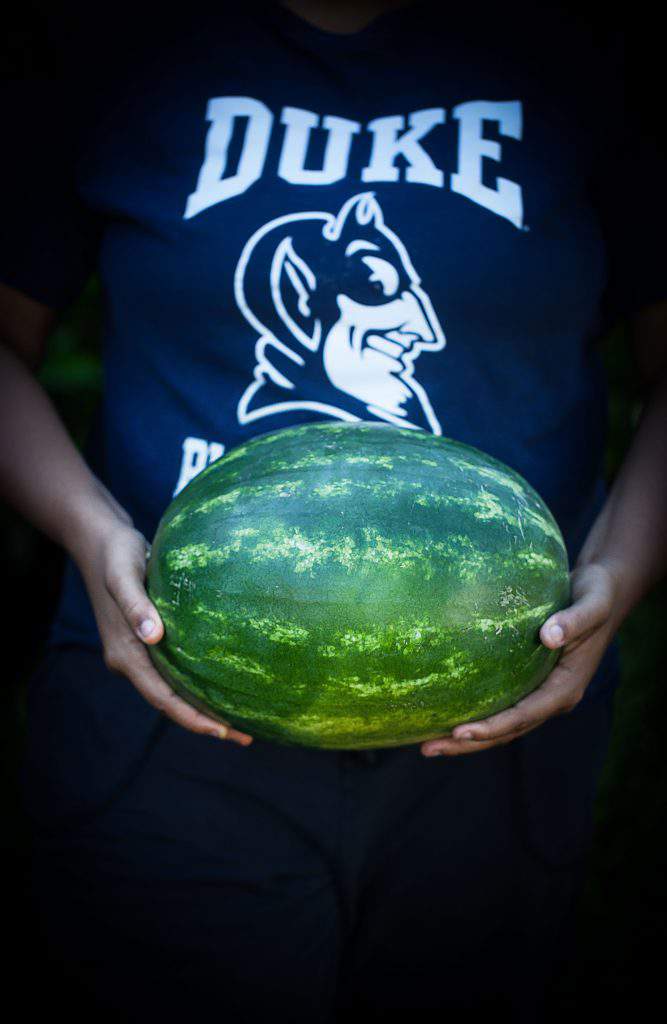 The star of this twist on a drink dispenser…. is an actual watermelon.
Try to find a watermelon that is slightly elongated if you can.
Oh, by the way… the countdown in my household is definitely on.  We're just two short weeks away before Cameron heads off to Duke University to start her first year of college.
Sniffle-sniffle.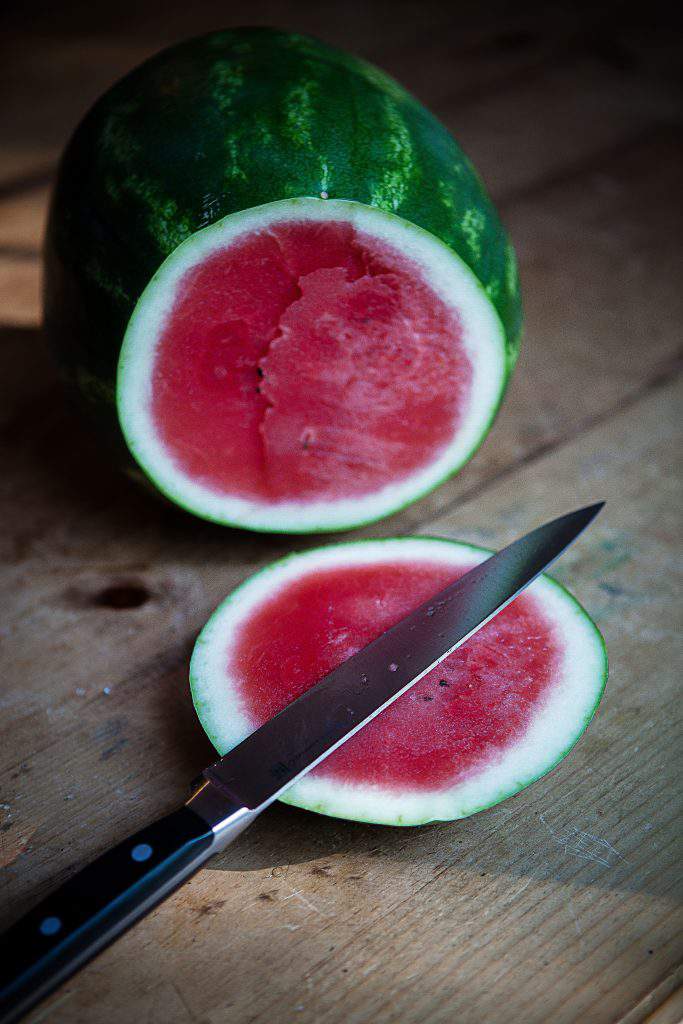 OK, let's get back to something that doesn't make me tear up.
Slice the top off the watermelon and set aside.  You'll use it later as a keg cap.
If the watermelon doesn't stand up on its on, you can place it in a bowl or you can cut about 1/2-inch off the bottom of the watermelon to keep it upright.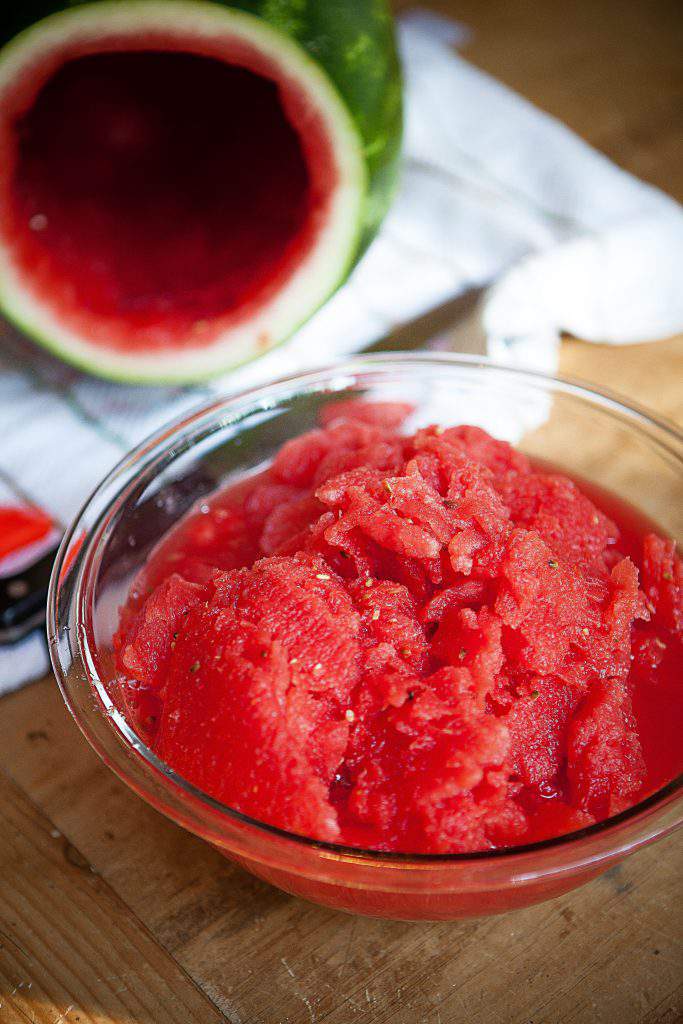 Scoop out the delicious melon and place in a large bowl.
Don't scrape too closely into the watermelon rind because that may compromise the integrity of the keg.
Also, leave about 2 inches at the bottom to prevent the keg from leaking.
I used a so-called "seedless" watermelon but there were still a few tiny seeds present.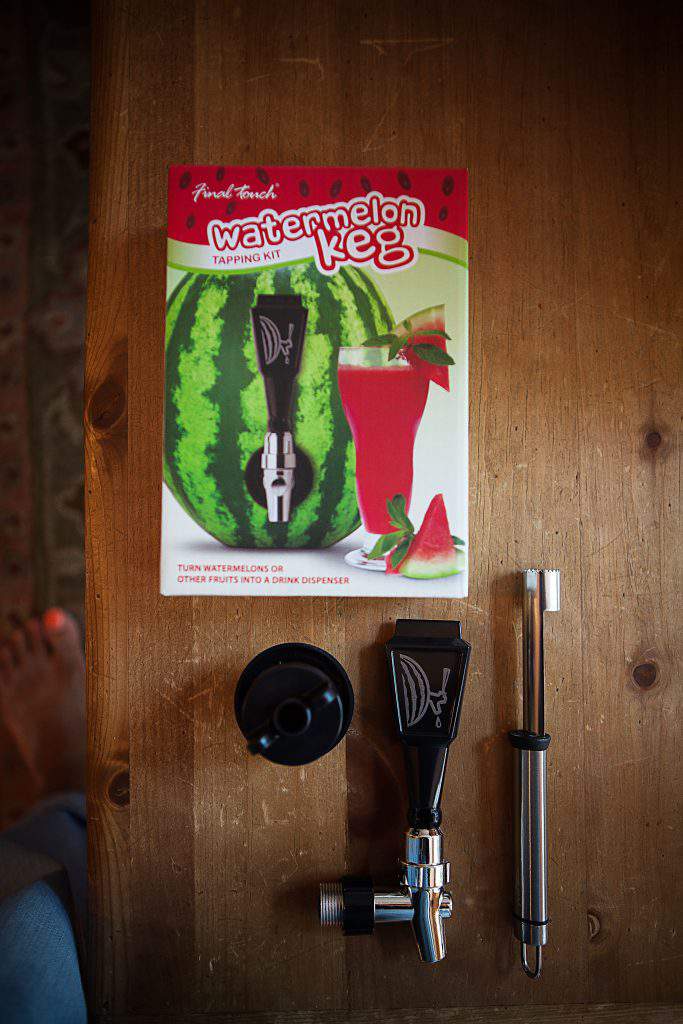 This is where the keg kit comes in.
It comes with an easy to use scoring tool and a faucet and a locking nut. This is such a fun idea.
I first saw this kit in a post on Instagram a while back and I thought it was oh-so cute… I immediately went in search of the kit.
I'll bet you spot things like that too sometimes, right?
You know, things you just gotta have.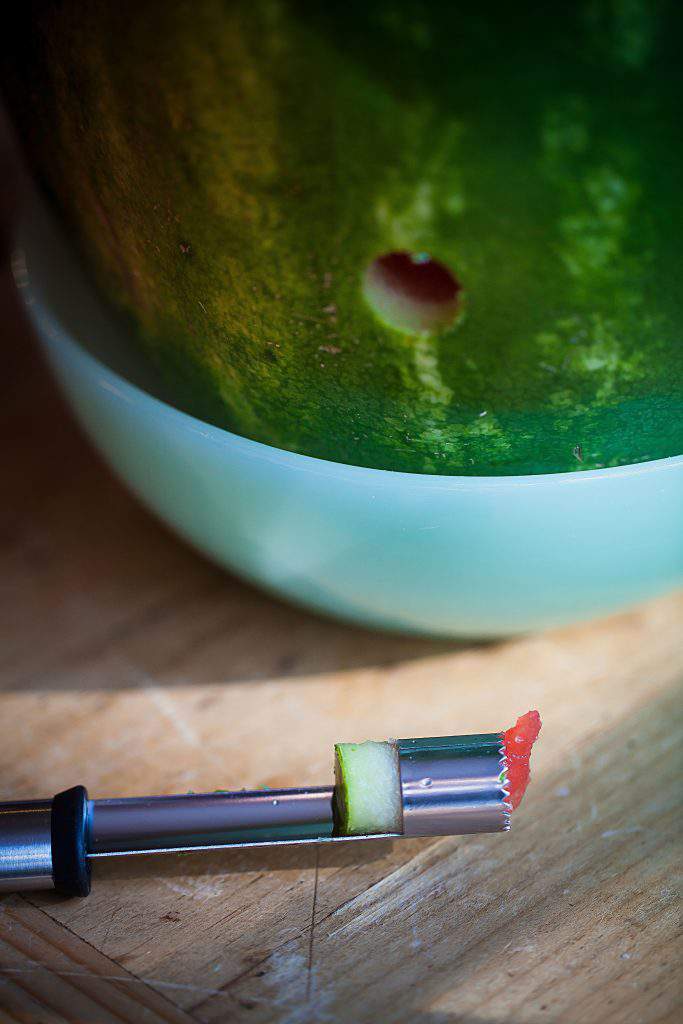 Use the coring tool to scoop out a small piece of the watermelon to create the hole.
Gently slide the faucet into the hole and attach the locking nut from the inside of the watermelon.
Then all you have to do is fill your new keg with your drink and serve.
I added a cranberry juice to mine (you could also use vodka, if you prefer)
The easy recipe is below.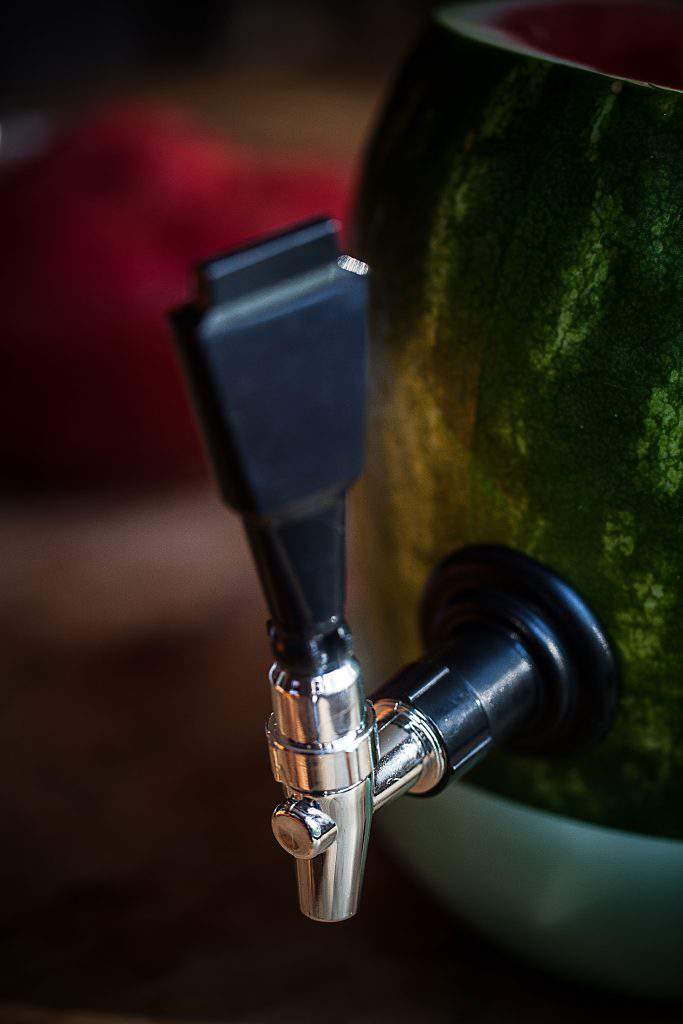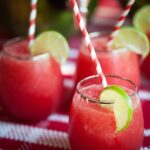 Watermelon Slushie
Ingredients
4 cups seeded watermelon
1/2 cup of water
1/2 cup granulated sugar to taste
2-3 cups of ice
1 cup cranberry juice or vodka, if you prefer for adults
Lime slices
Instructions
Add the watermelon (sans seeds) and water to a blender.

Puree until smooth and creamy.

Add sugar.

Push the mixture through a fine mesh strainer.

Return mixture to blender and add ice to create a slushy consistency.

Add fruit juice or alcohol.

Pour drink into watermelon keg.

Serve and adorn glass with sliced lime.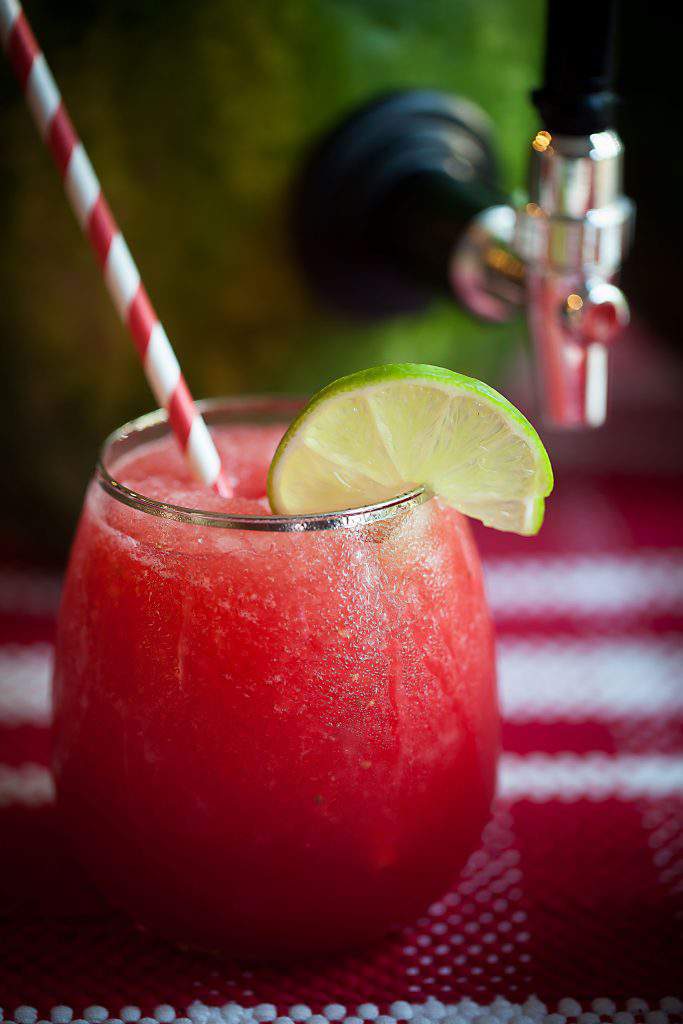 Now, how cute would this be on the table of your end of summer barbecue?
With summer almost over… enjoy it while it lasts.
Thanks for stopping by.
See  you back here next time. ♥