One of the things I love most about this project is that it's not only so darn simple to make… it's also super easy on your pocketbook.
This DIY serving board cost me less than $30 dollars to make which is a whole lot better than the similar ones I've seen in Pottery Barn (and other stores) for $100 dollars and up.
I think this looks just as good as any you'd find in a high end retail store and I have the satisfaction of being able to say, "I made it myself".
These cast iron handles are what actually inspired this project.
I spotted them for under $5 at Hobby Lobby a while back and at the time, I didn't even have a particular project in mind for them.
I just like the way they looked and they reminded me of something you might see in The Game of Thrones.
Yes, I'm a fan of that show and can't until the Season 6 return on April 24th.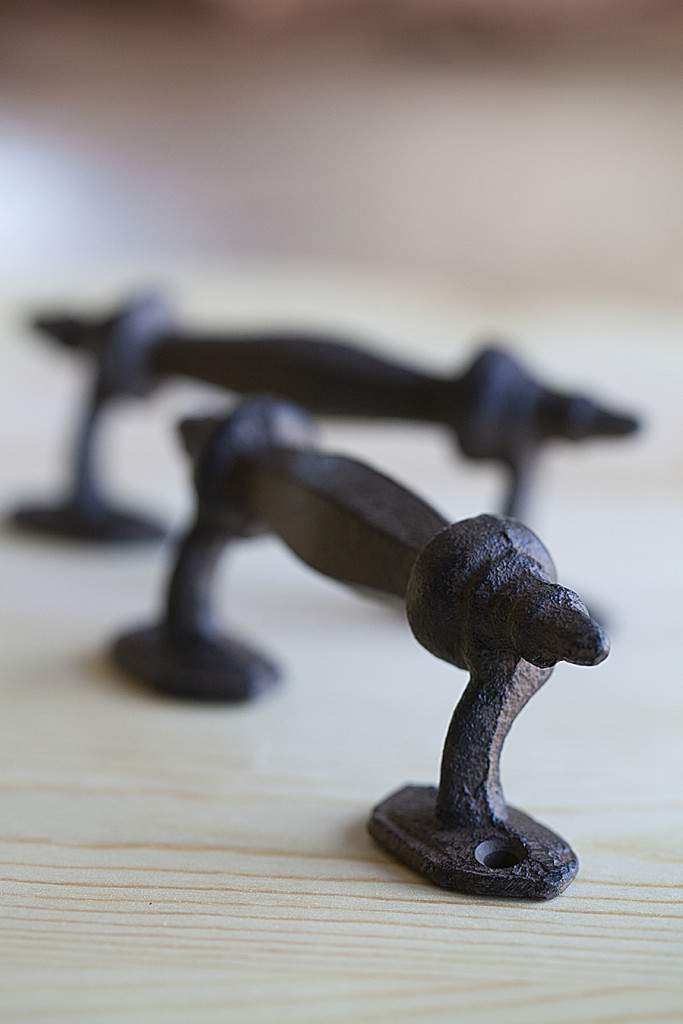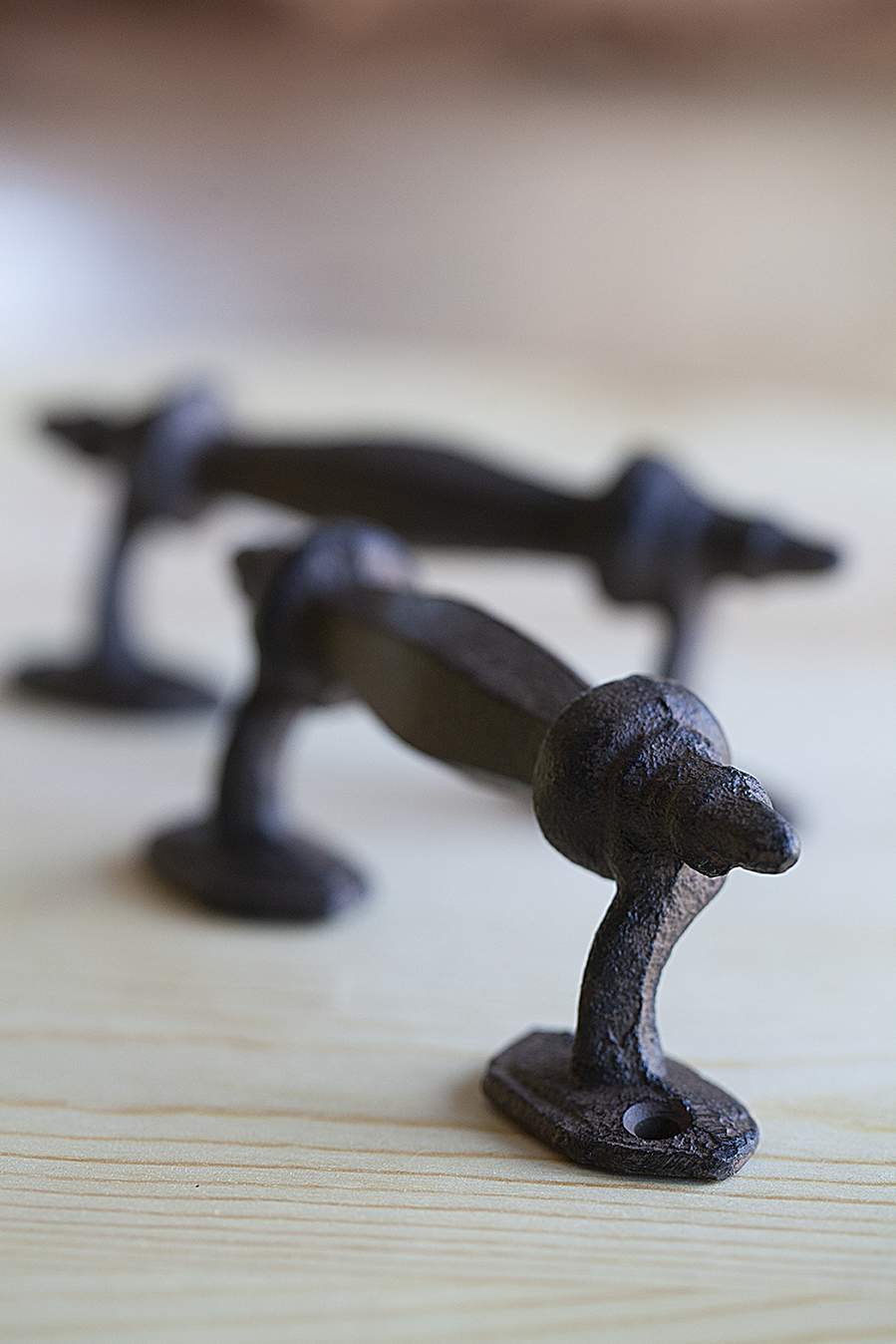 I already had some of the necessary supplies on hand and you may too.
You'll need wood stain, rubber gloves, a foam brush and rag.
Grab some butcher block oil sealer which is food safe when applied to raw wood (I'll talk more about using food safe oil a little further down in this post).
I found the raw, pre-cut wood circle at Home Depot for $15.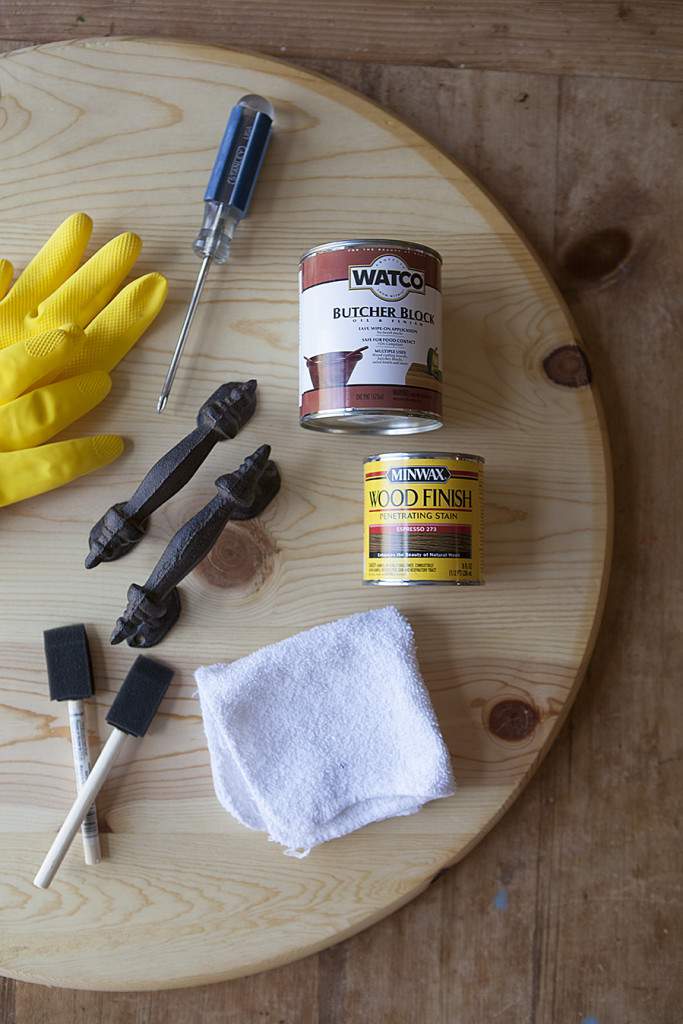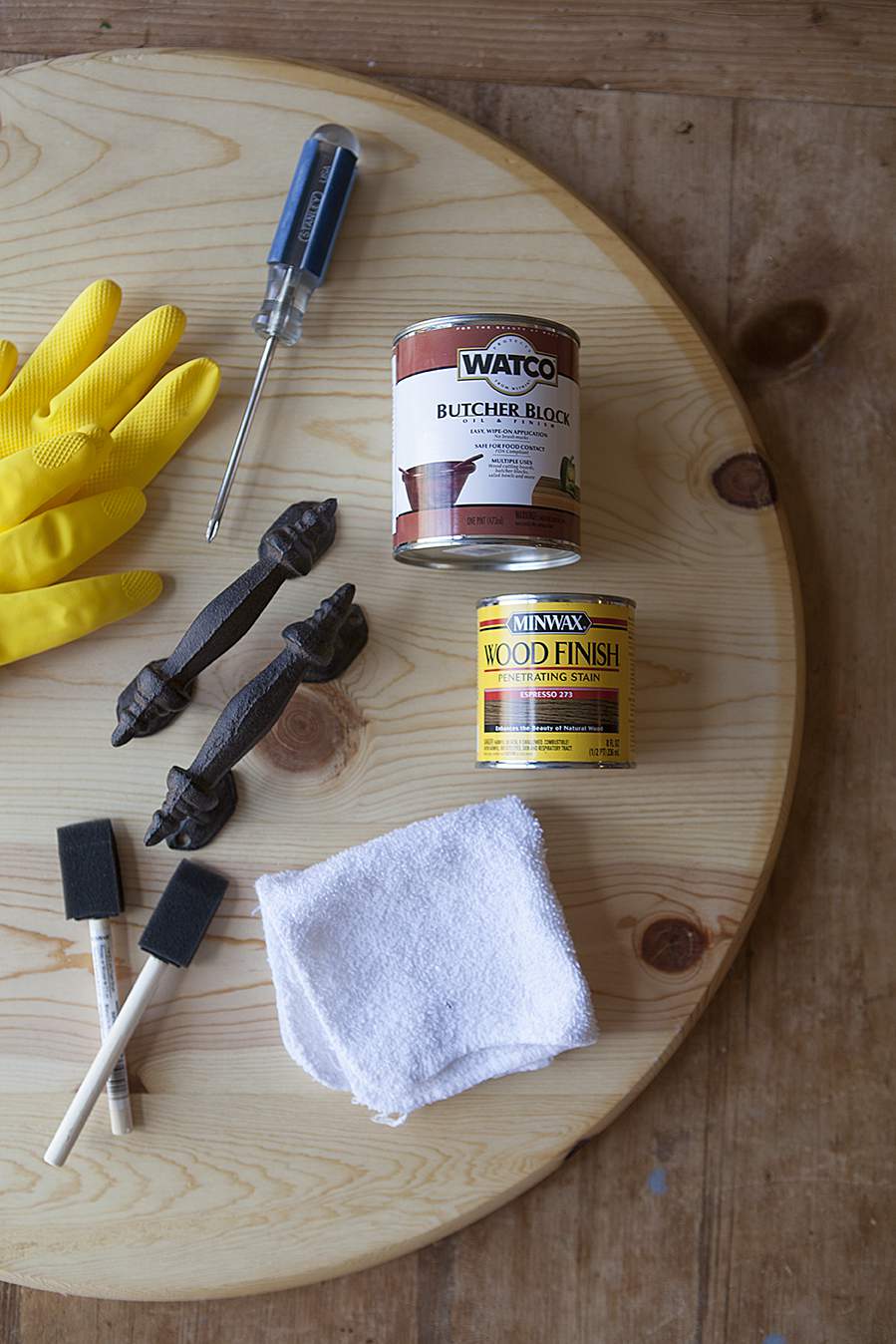 After cleaning the wood board of any dust or debris, apply a think coat of stain.
Make sure you apply the stain in the same direction of the wood grain to ensure a smooth, streak-free appearance.
Each new coat give adds a new layer of richness to the board and I ended up applying five coats of stain in all.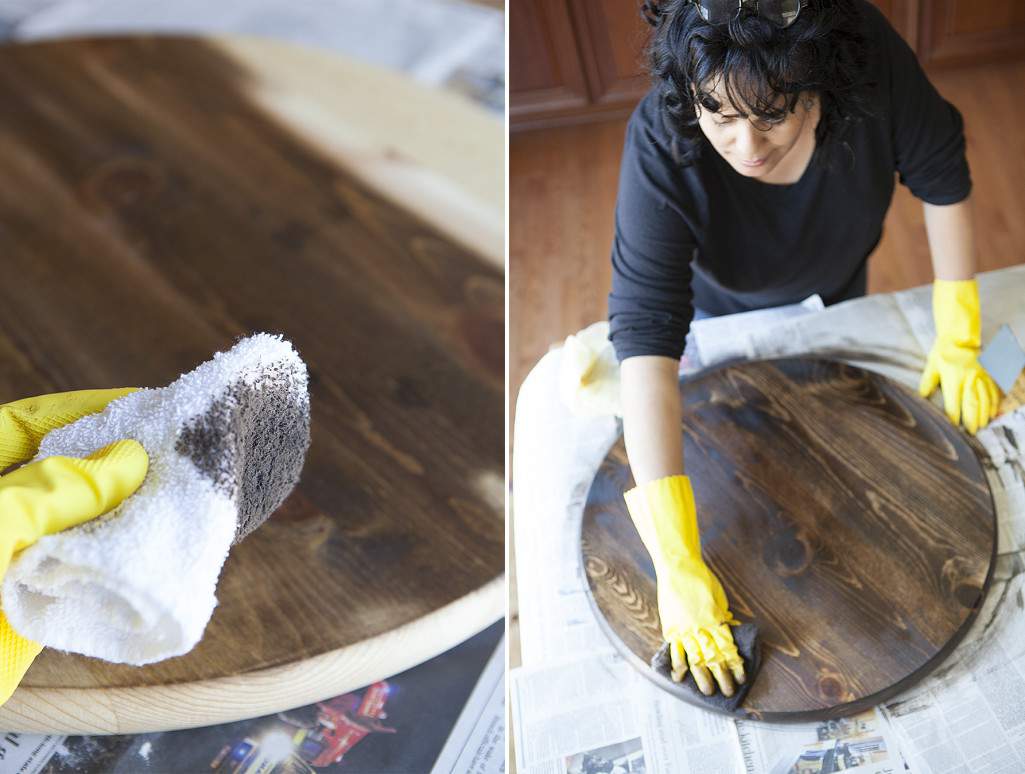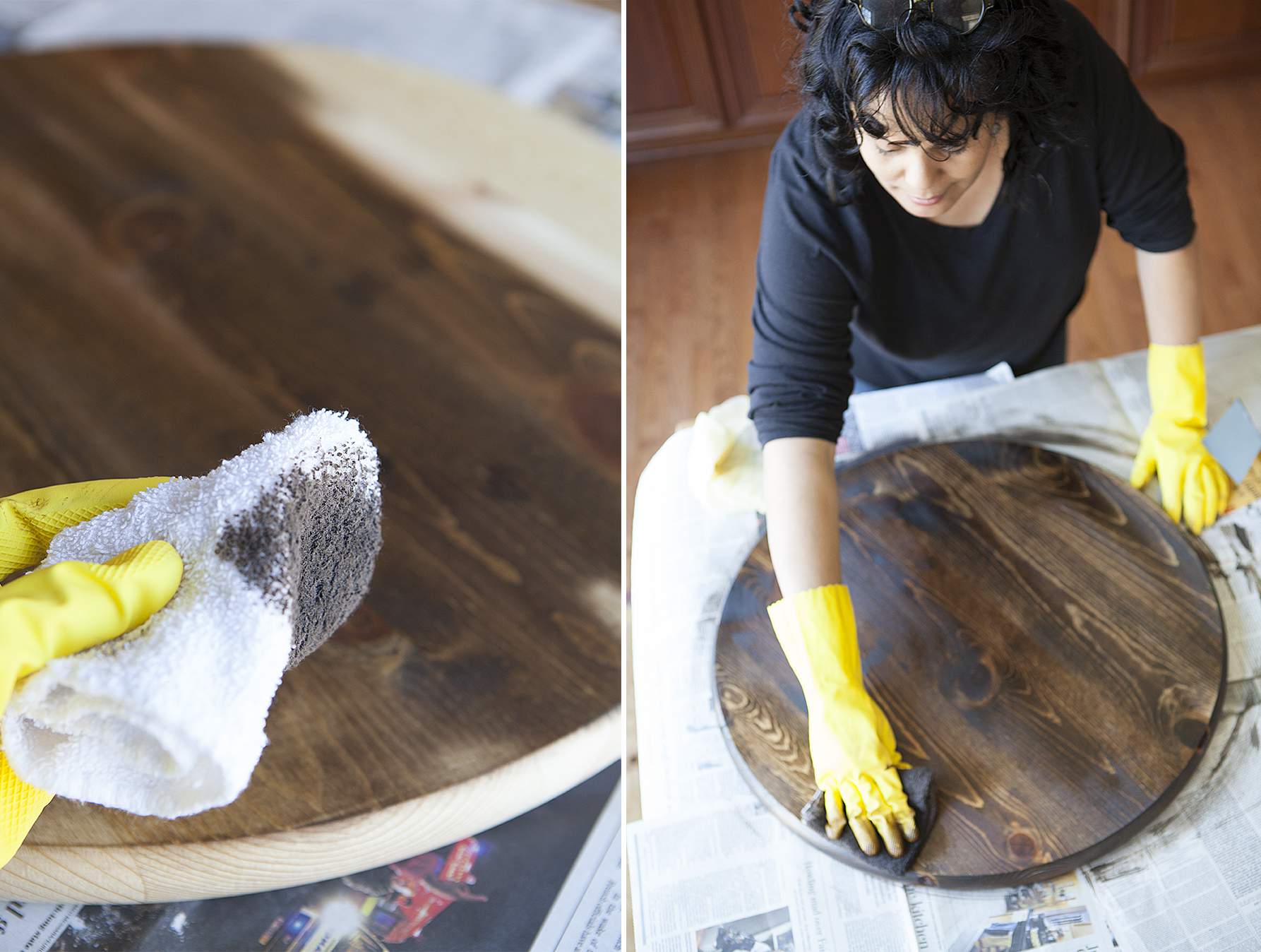 If you look closely you can see how the richness in color builds up slowly, coat after coat.
The lower area of the board represents the third coat of stain.
You can see how much lighter the upper area of the board is after two coats.
Once you've settled on the color you want, set the board aside and allow to dry at least overnight.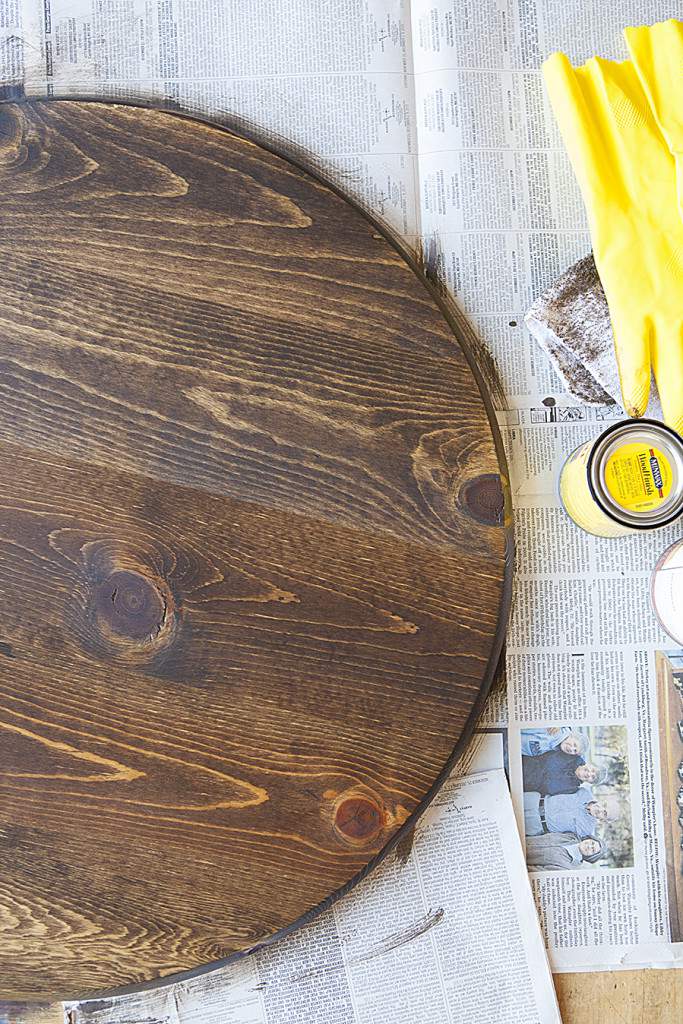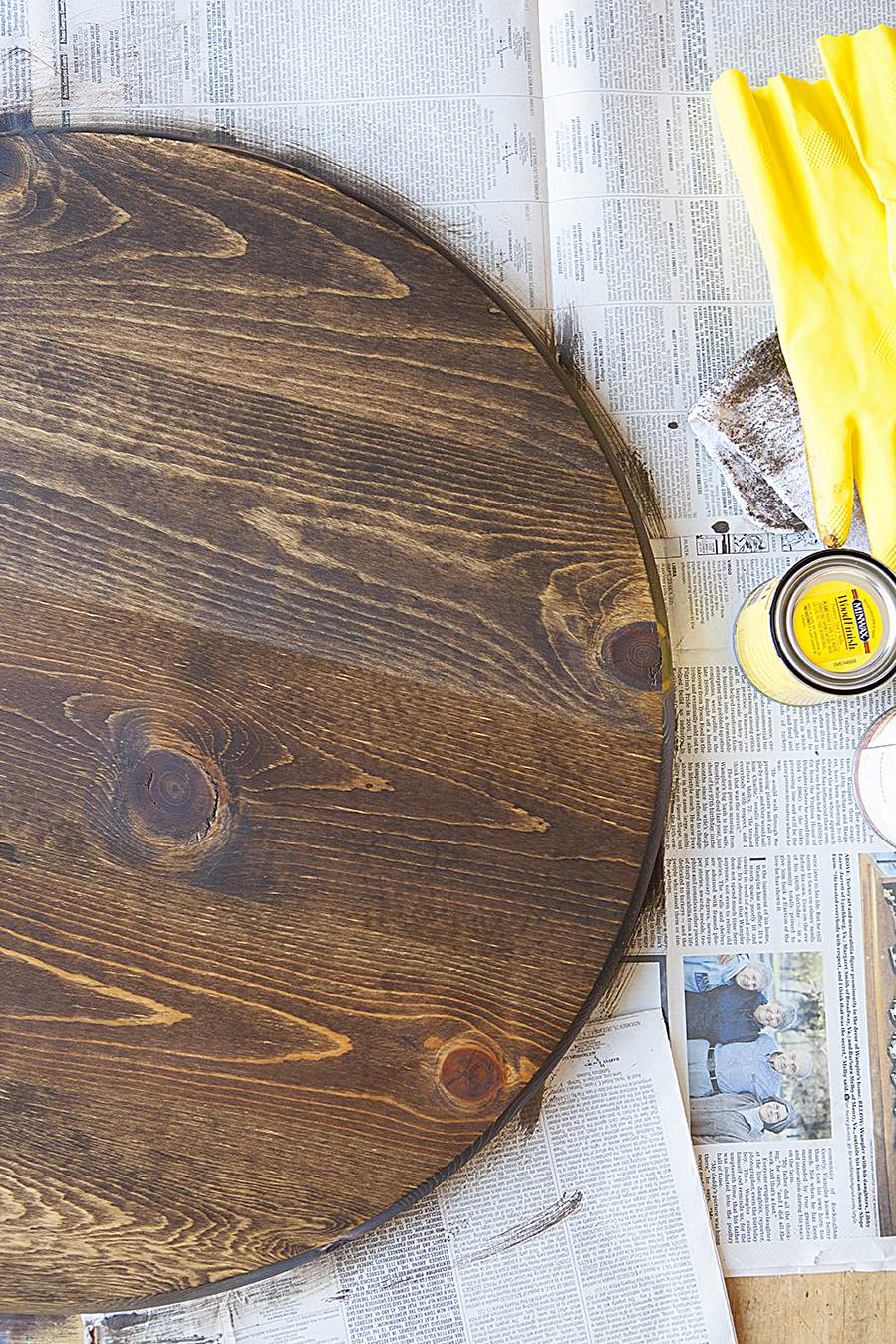 I wanted to make sure this rich color is preserved so, I added a clear sealant in the form of butcher block oil.
Use a fresh foam brush to apply the oil in the same direction as the wood grain.
IMPORTANT NOTE: The directions on the butcher block sealer specifically say if you want the surface to be "food safe" to apply the oil to unfinished wood.  I read that mean that if I use this particular product on wood that has some sort of finish on it (like regular wood stain), it will not necessarily make that surface, food safe.
I don't plan on putting any unprotected food directly on this board but if you want to make a board to use for food-serving,  I suggest you stain it with a food safe product first instead of regular wood stain, as I did here.  
There are a number of food-safe, vegetable-based stains available that you could use to add color to your raw wood and then you could seal it with the food-safe butcher block oil.
Determine how you plan to use the board and then choose the appropriate stain and finish to ensure safety.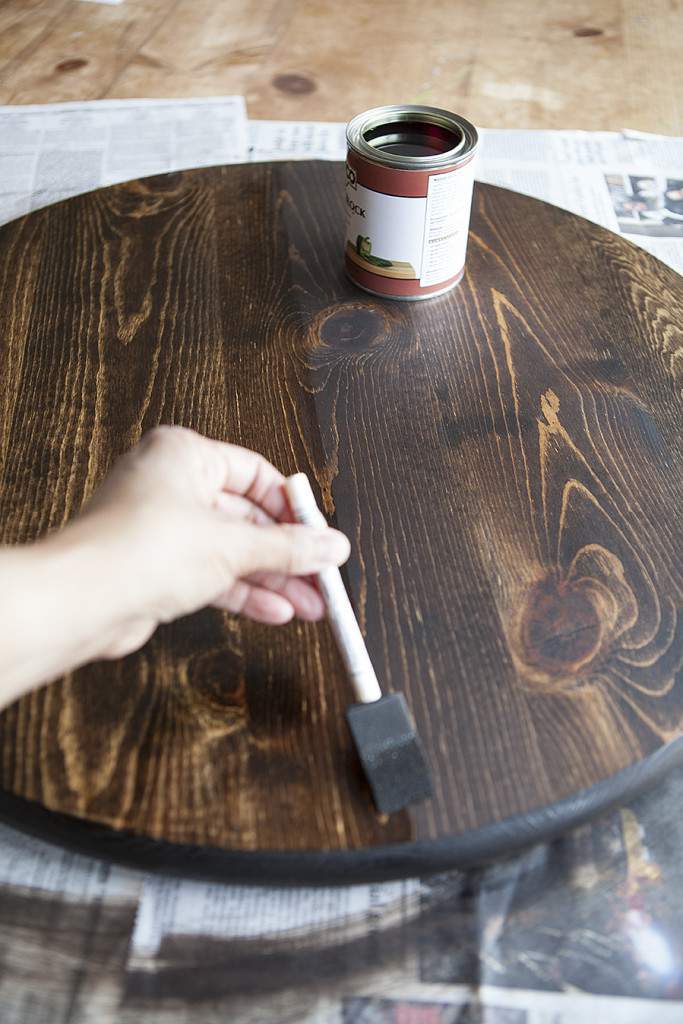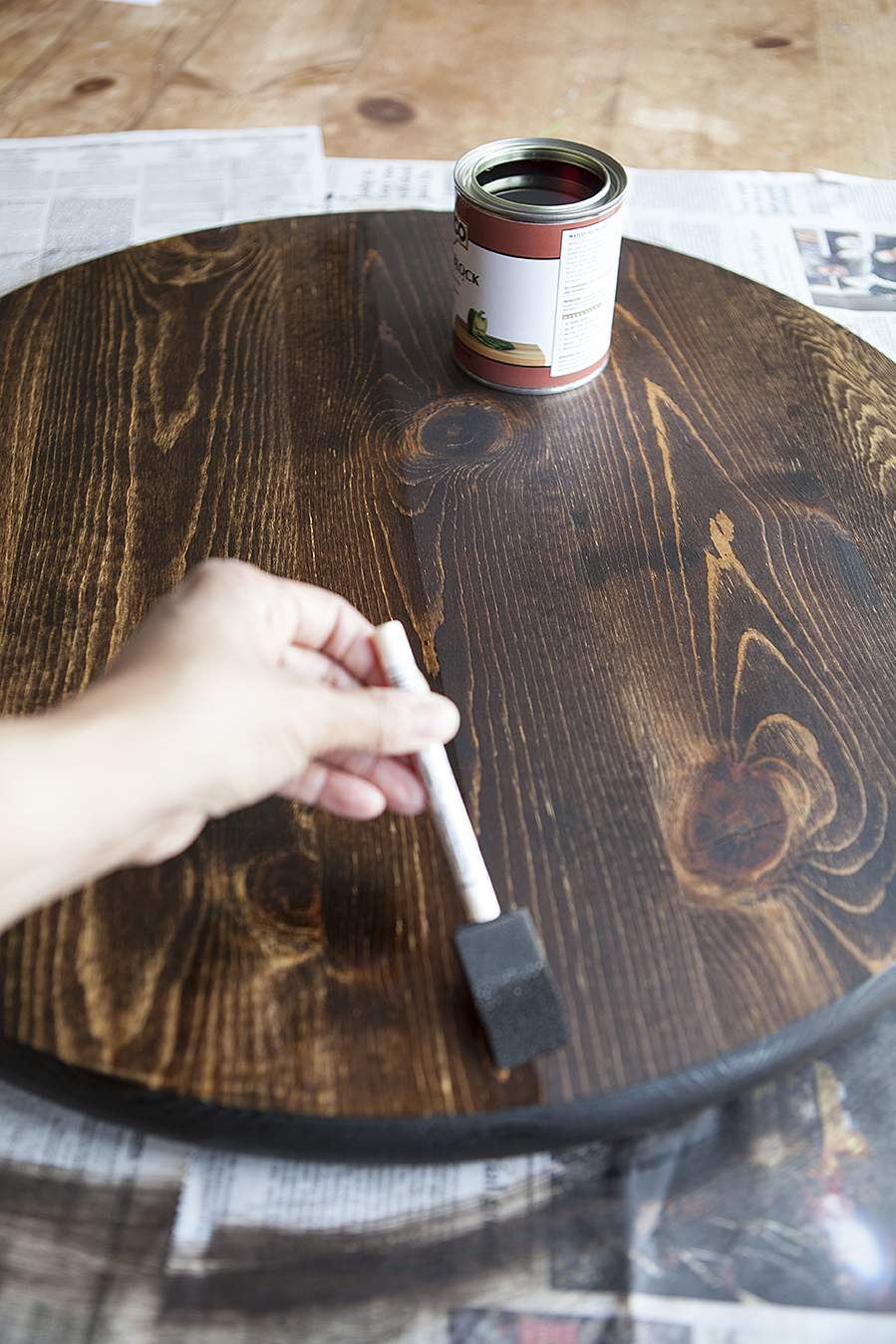 After the board is dry, install the handles.
As long as you select screws that are long enough to cut deep into the wood (without poking through the other side), you'll have very sturdy handles.
Once the handles were screwed in, I dabbed a small amount of brown paint over them so they would blend into the cast iron.
When that paint dries, just brush a small amount of clear fingernail polish over the screws to keep the paint from rubbing off easily.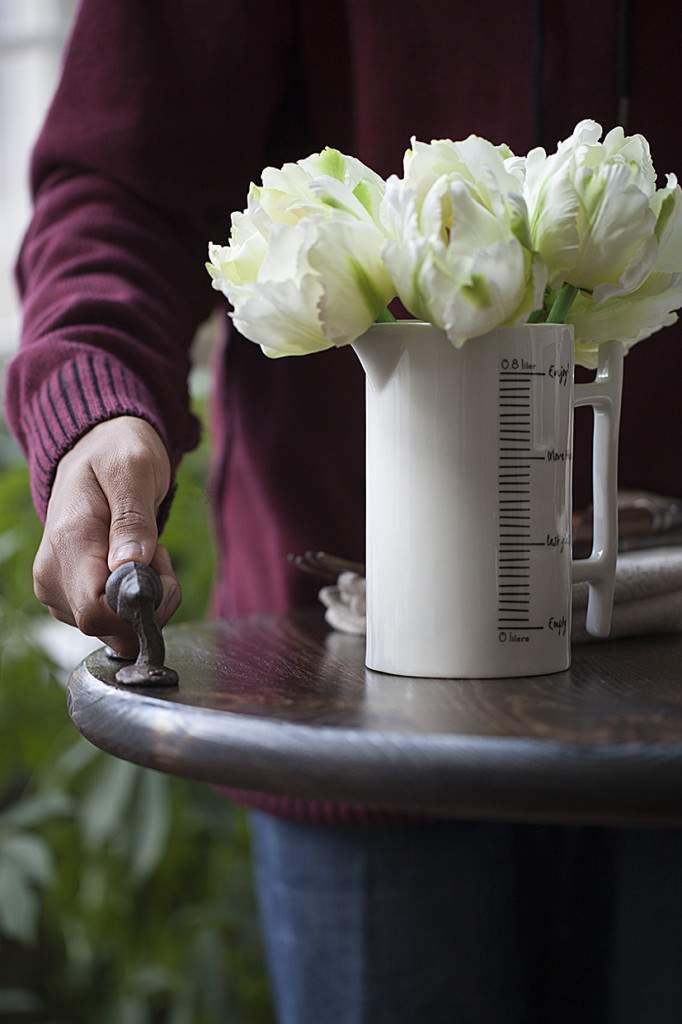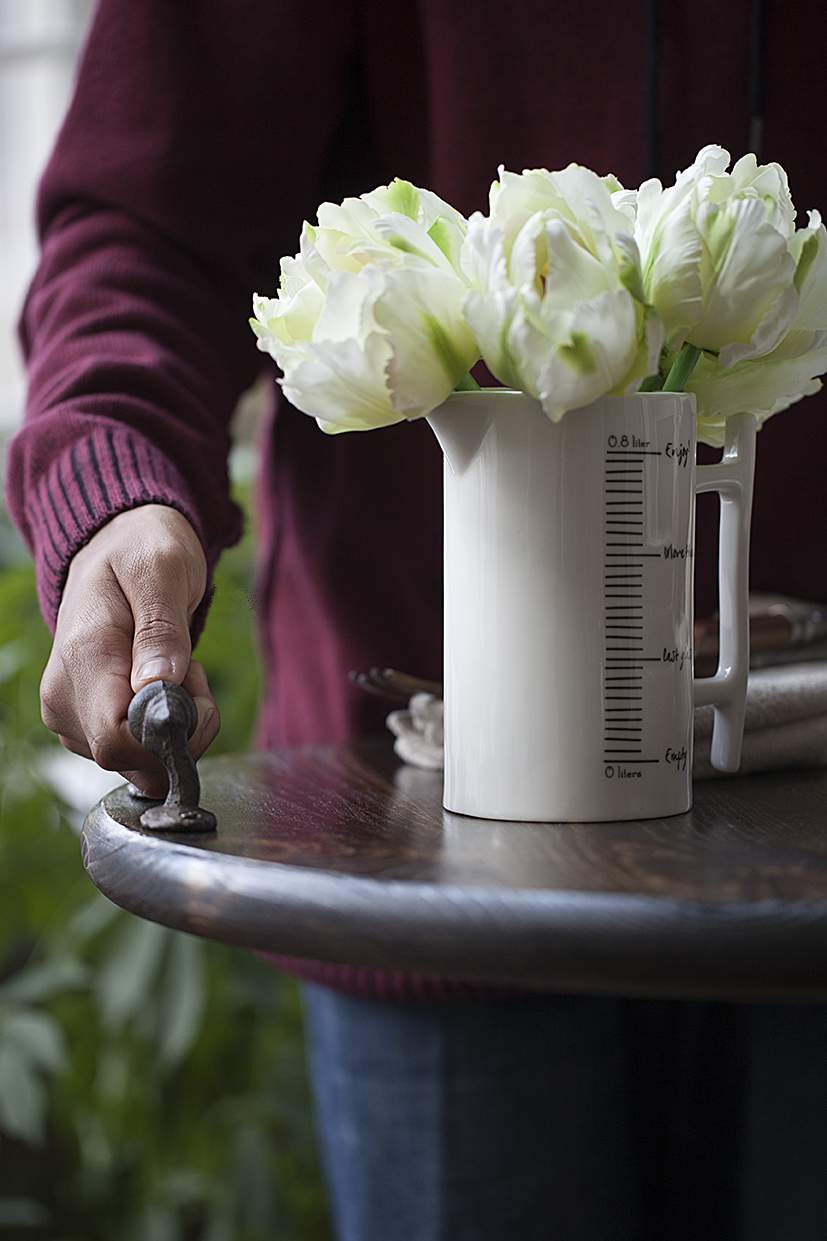 Oh, thanks to the most loyal photography assistant I know for helping me show off my serving board.
My son, Jordy has been my go-to helper since he was very little. Click  HERE  to see what I mean.
Love those dimples (still learning to love the eyebrows).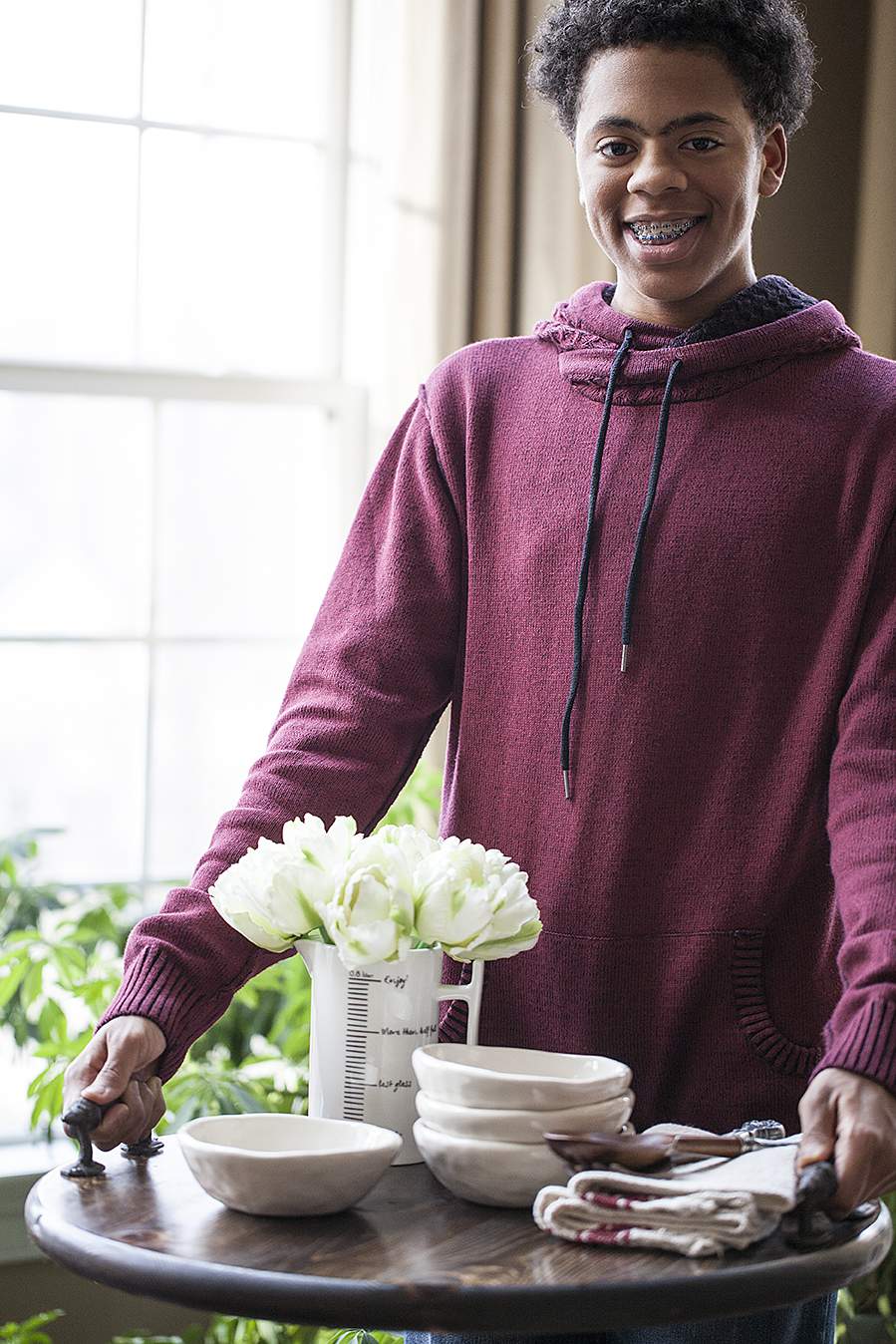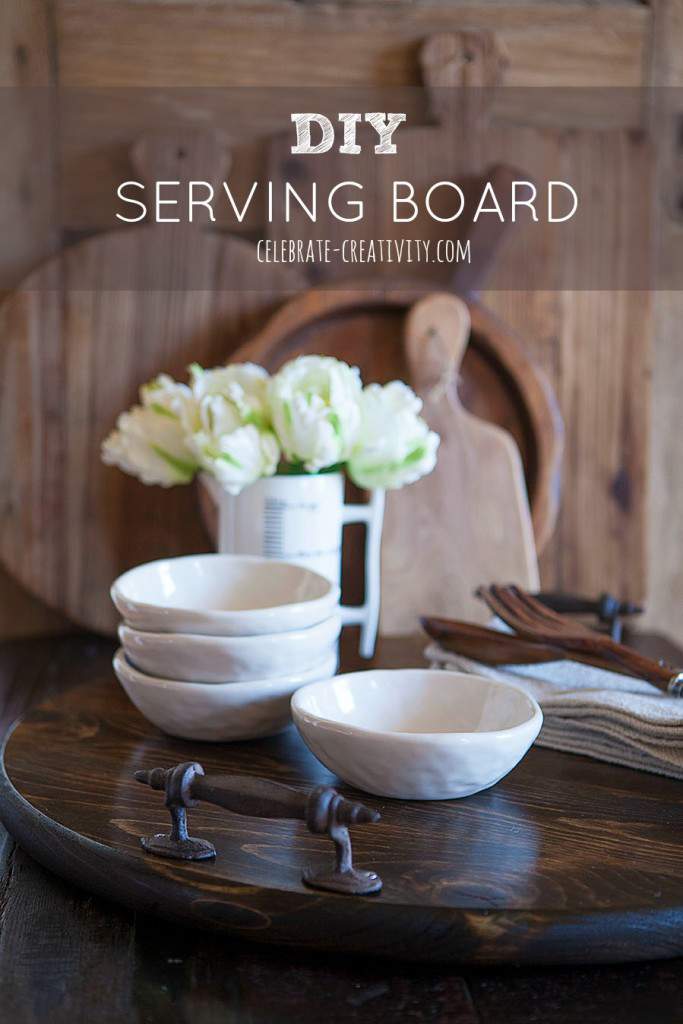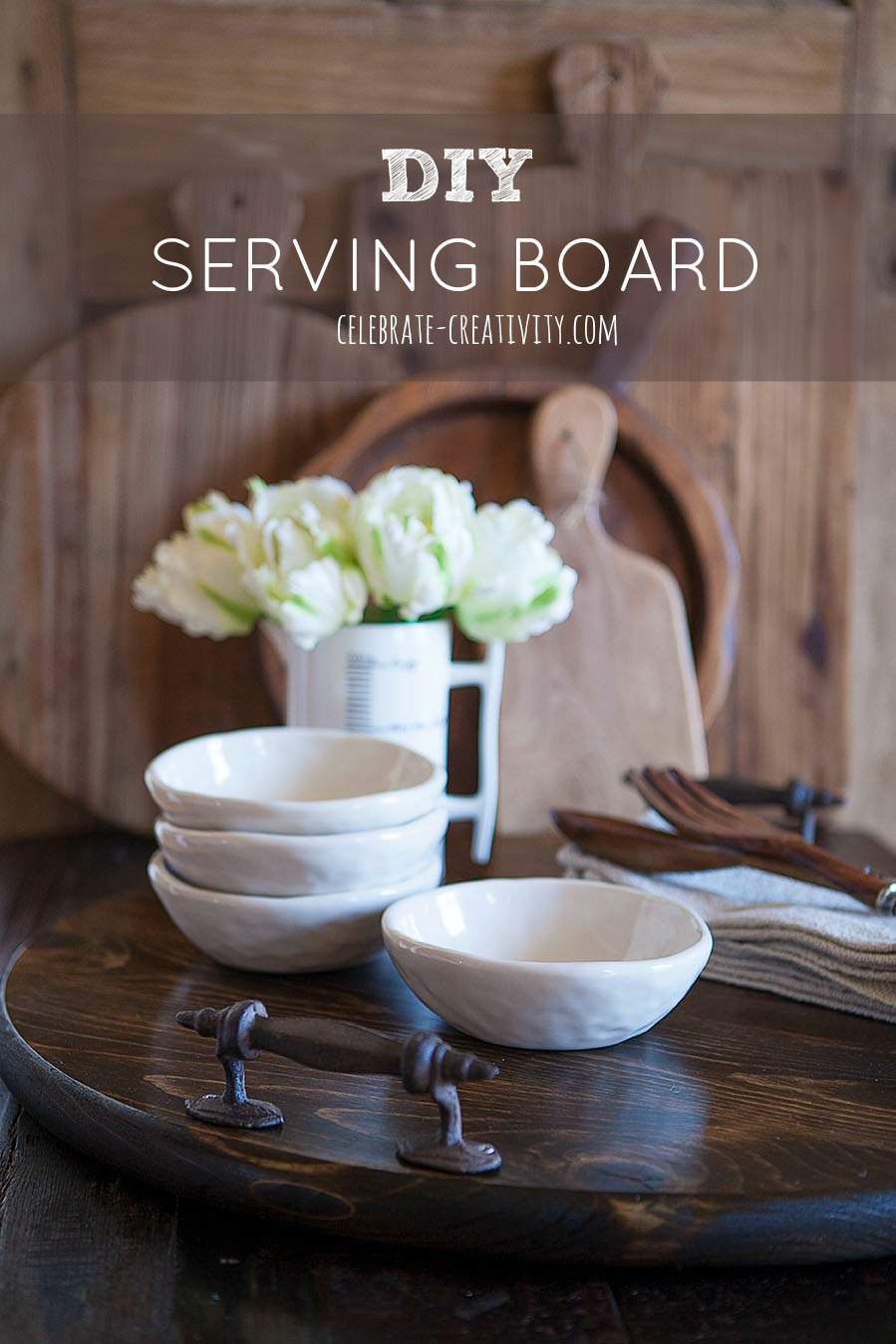 Thanks for stopping by.
See  you back here next time. ♥