One of the things that I love about the holiday wreath is that there is no one way it should be displayed.  It can be as varied as you like during this season and look on any door and it usually is just that.
Welcome to Day 16 of my 22-Day COUNTDOWN TO CHRISTMAS HOLIDAY SPECIAL which takes a look at two easy was to make a holiday wreath and they both will only take you about 15 minutes each to make.
I was really interested in creating a wreath with a rustic base so I started with this simple grapevine wreath.
These rustic wreaths are available at most crafts stores.  I know you've seen them.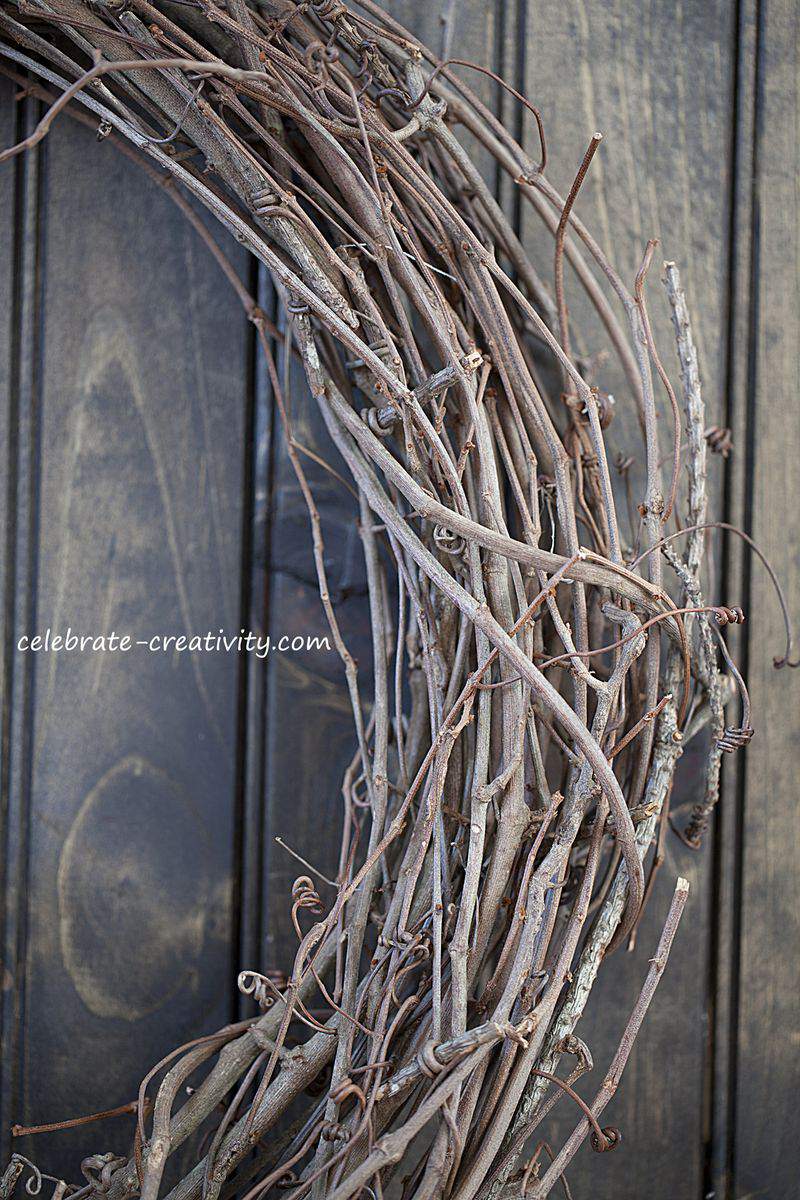 You can also find wide burlap ribbon just about anywhere.
This is another great product that's great to keep in your stash because you'll find a ton of uses for it, especially this time of year.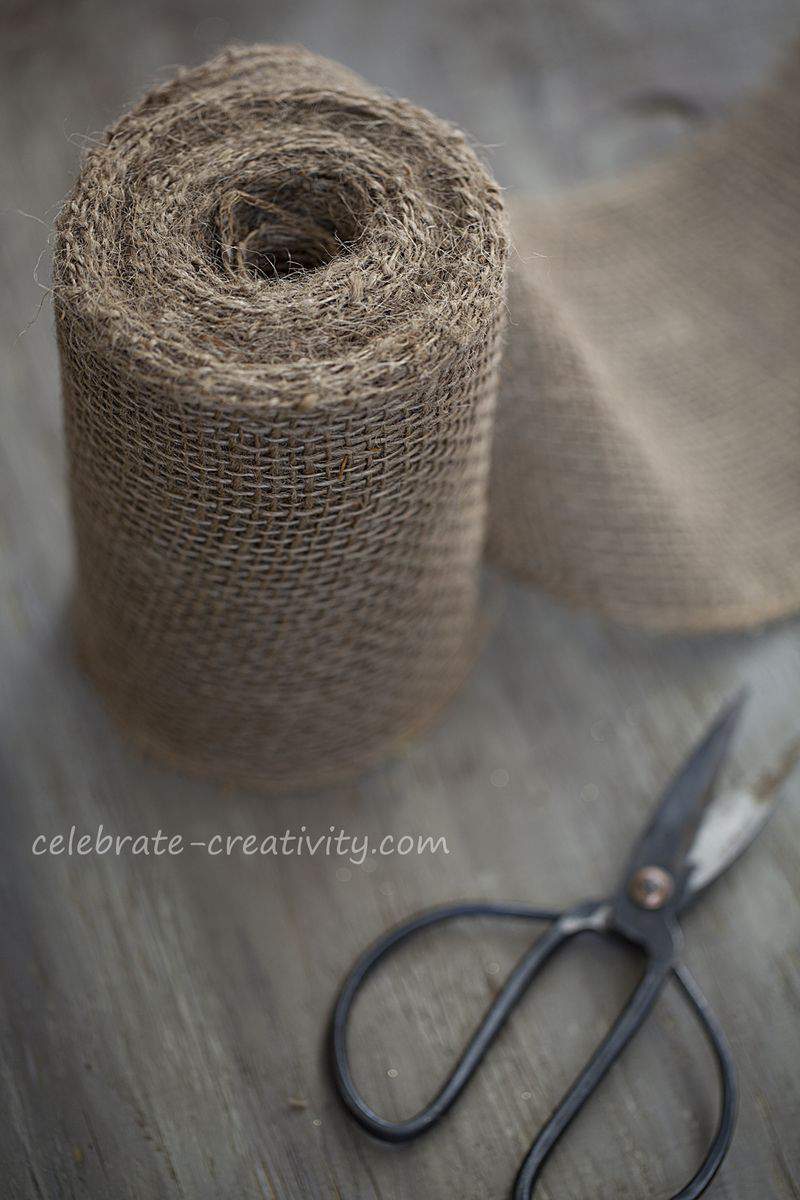 This was actually a pinecone garland that also included a few other natural elements.
I didn't have to use anything else for this first wreath.
Attach the garland with thin floral wire or natural-colored thread.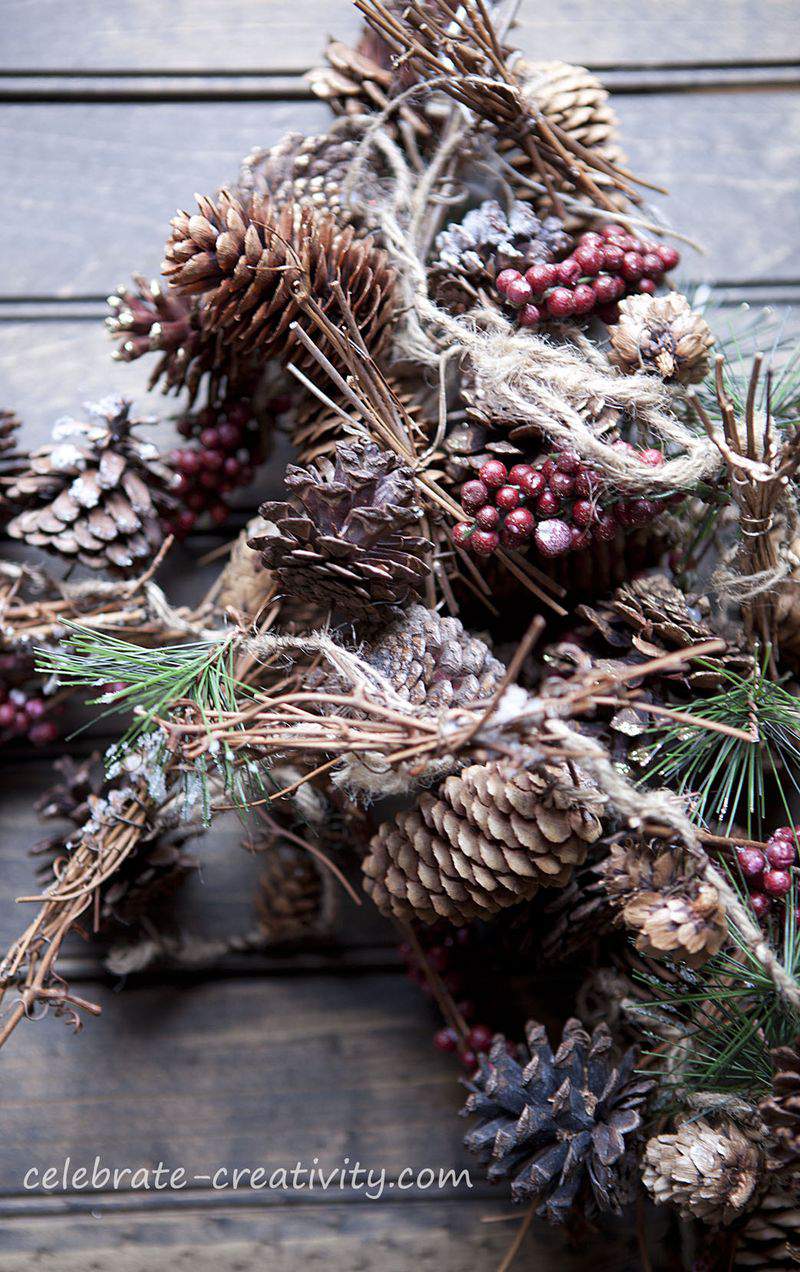 Tie the burlap ribbon into a large bow and use another piece of string to attach it to the top of the wreath.
Done.
OK, for wreath #2,  let's go with a little more shine.
I think this wide, taupe ribbon and matching, silvery berries will do the trick.
The berries came attached to long stems.
I used wire cutters to clip them into more a managable size.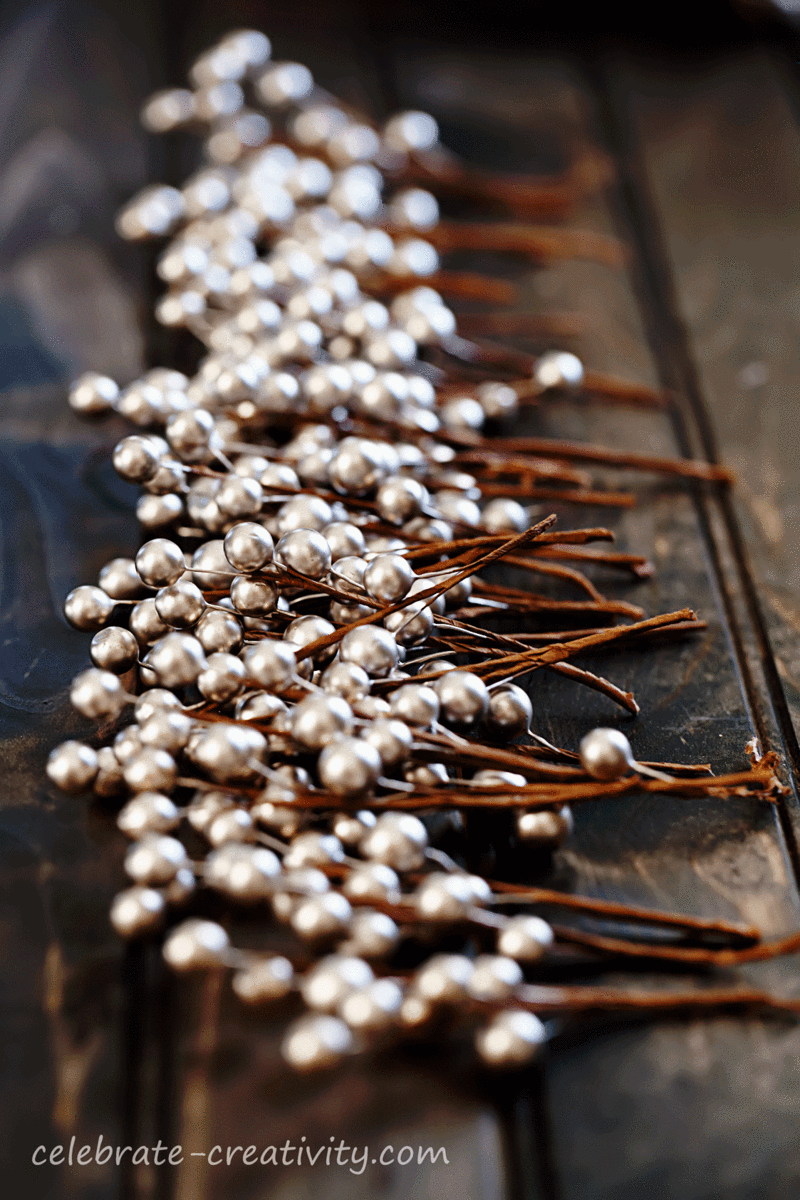 To make your own bow, loop one end of the ribbon around your finger, and twist with some floral wire.
Continue creating loops around the wire, twisting the wire to secure the ribbon with each additional loop.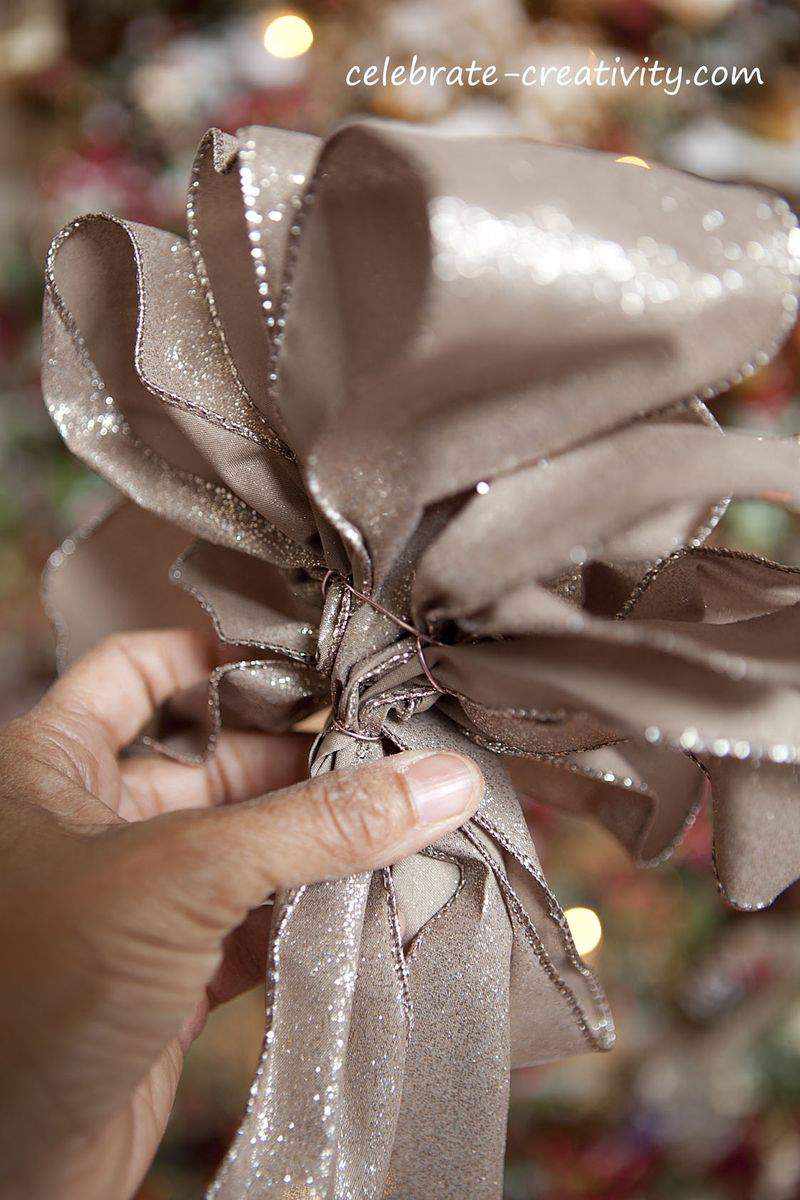 These pinecones already had stems attached which made the project even simpler.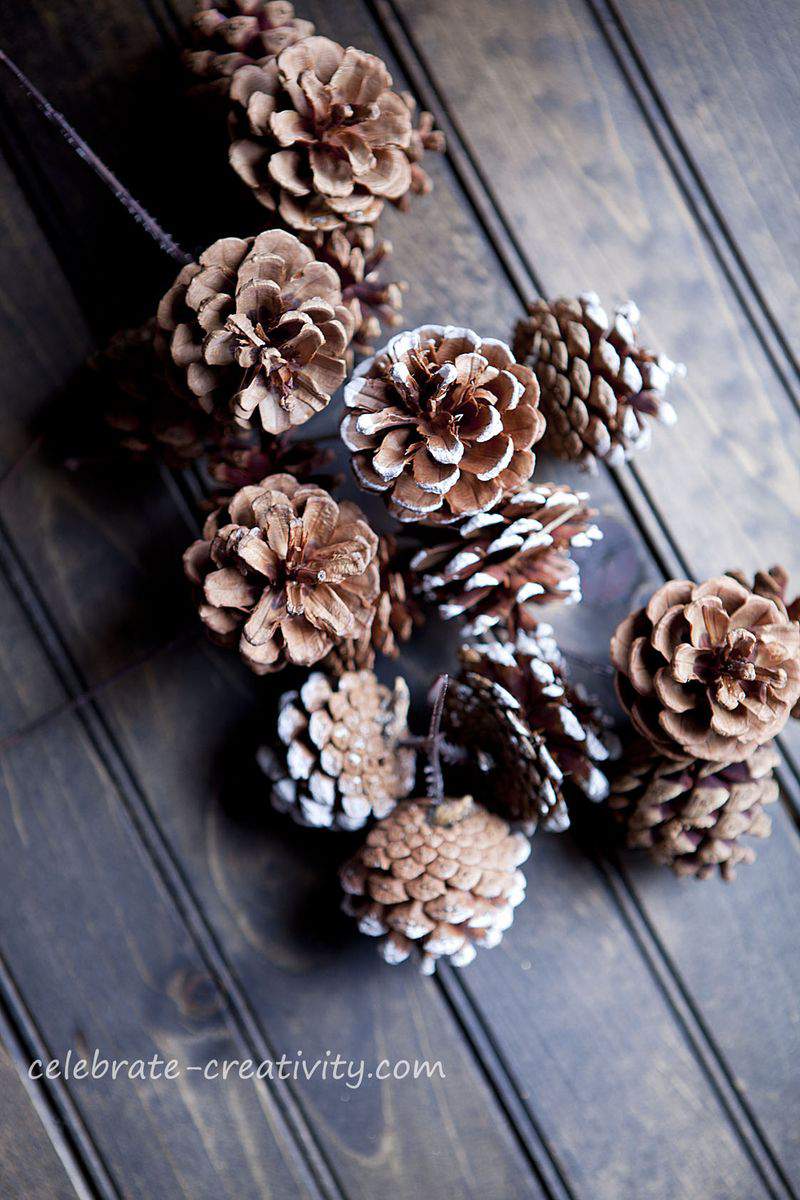 Insert the pine cone stems into the grapevine wreath and out through the back. Bend the stems back into the wreath for safety so that no pointed ends are sticking out.
Use thin jute or string to secure the pine cones to the front of the grapevine.
Add the berries to fill in any open spaces.
VOILA!
One, simple wreath. Two ways. Less than 15 minutes each.
Hang and enjoy.
     Thanks for popping by.
 See you right back here tomorrow for Day 17 of my
COUNTDOWN TO CHRISTMAS HOLIDAY SERIES. ♥
In cased you missed any ideas in this blog series, here's a look at:
Day 1|Day 2|Day 3|Day 4|Day 5|Day 6|Day 7|Day 8|Day 9|Day10
Day 11|Day 12|Day 13|Day 14|Day 15