W
elcome to Day 12  of my COUNTDOWN TO CHRISTMAS HOLIDAY SERIES.  I can't believe we're already halfway through this 22-day extravaganza but there we are and there's so much more planned in my series so stay tuned.
Today, I'm sharing another simple-to-make project with an old-fashioned twist to spruce up your indoor holiday decor with this vintage bell door hanger.
This is not only a fun project it's a fast one too.
You can whip this up in about thirty minutes.  Love that.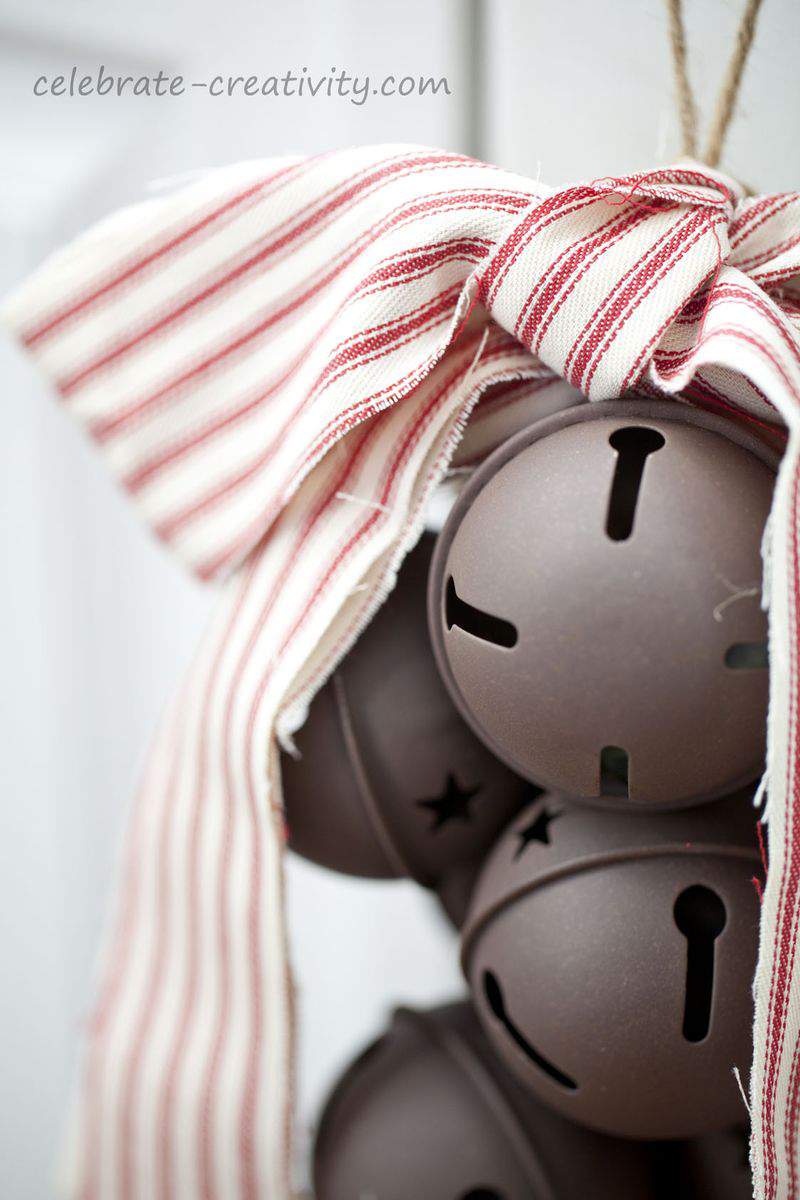 You can find these rustic, jumbo jingle bells at most crafts stores.
I think they're actually sold as ornaments but of course, you can do whatever you want with them as I did here.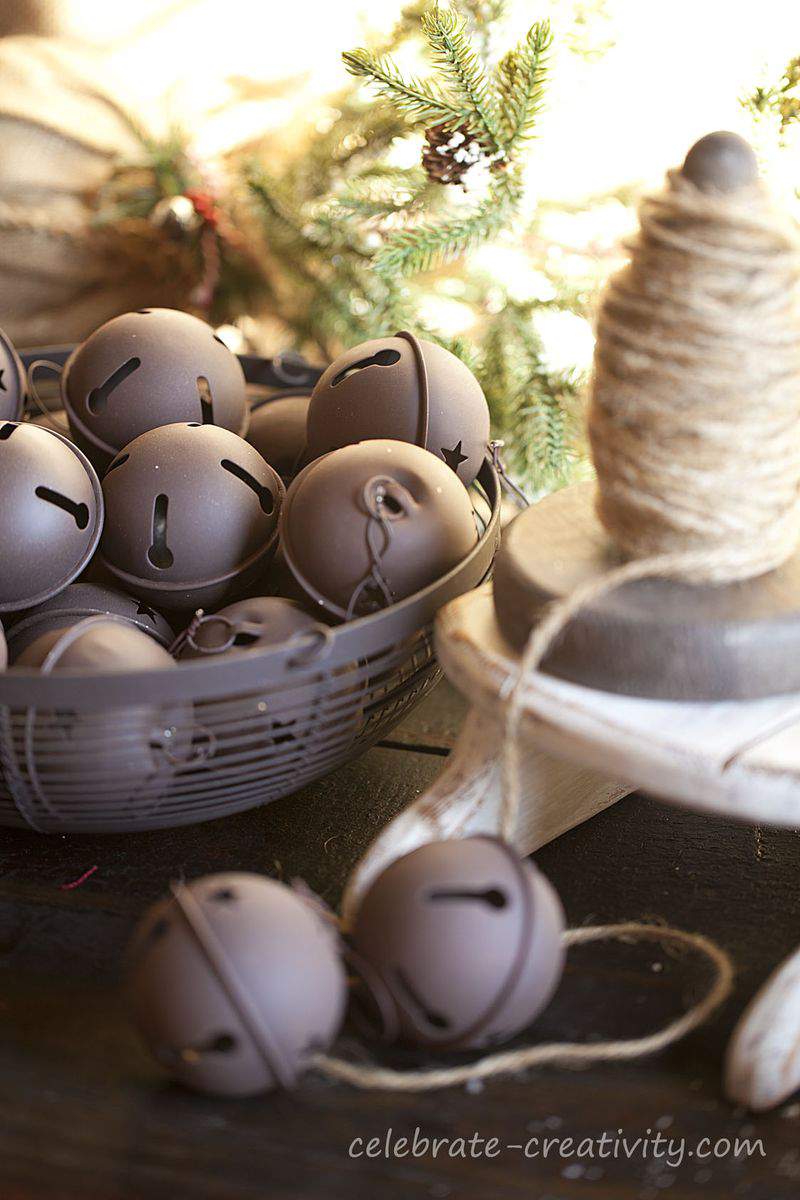 Each jumbo jingle bell had a 4-inch wire loop attached and that's what I ended up using to tie all the bells together.
Remove the wires from all of the bells and straighten them out.  This is the wire that you will use to attach all the bells together.
NOTE: If the jingle bells you purchase don't have sufficient wire already attached, just pick up some flexible gauge wire from the jewelry/beading aisle at your local crafts store.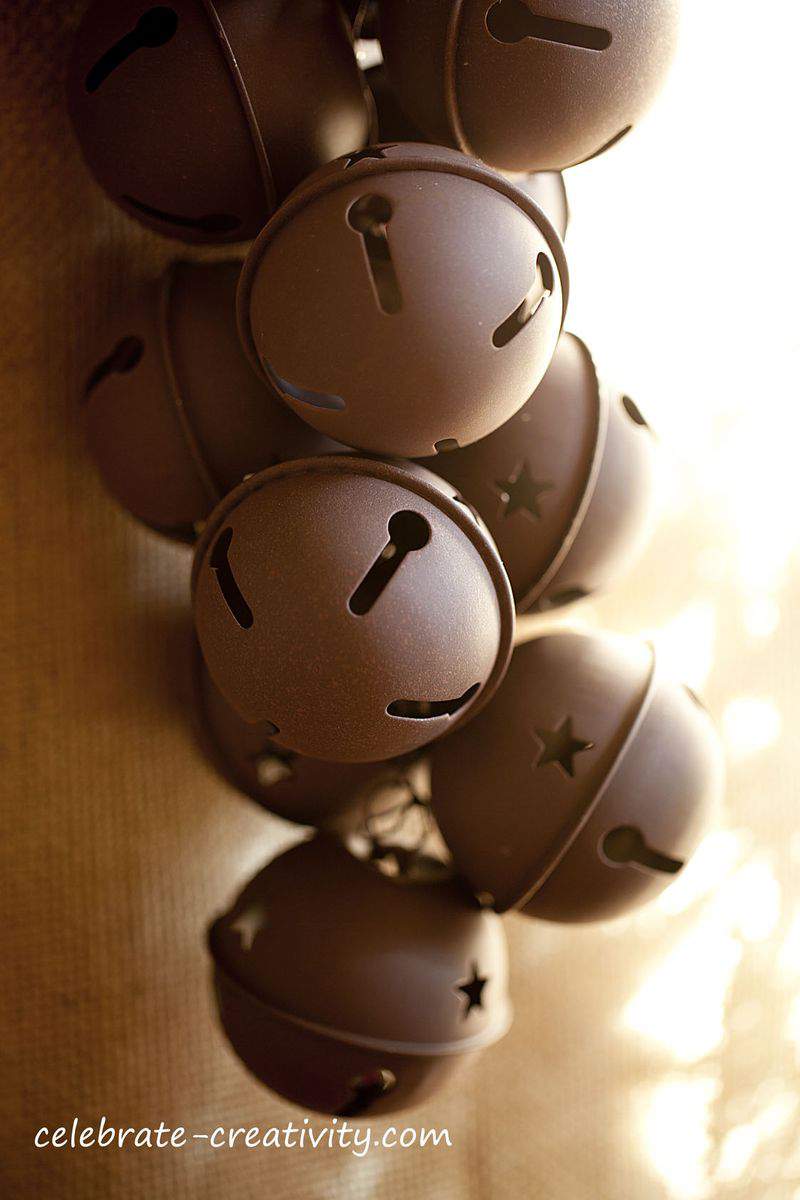 Loop the wire back through one of the bells and then add another bell.
Attach the next piece of wire to the arrangement with a twist and continue to add more bells.
After you've attached as many bells as you want, connect a final piece of wire and twist it into a loop and then wrap the excess wire back around itself to secure.
NOTE: While I used multiple pieces of small wire for this, if you end up using store-bought, flexible gauge wire, you could use one long piece to loop all the balls together.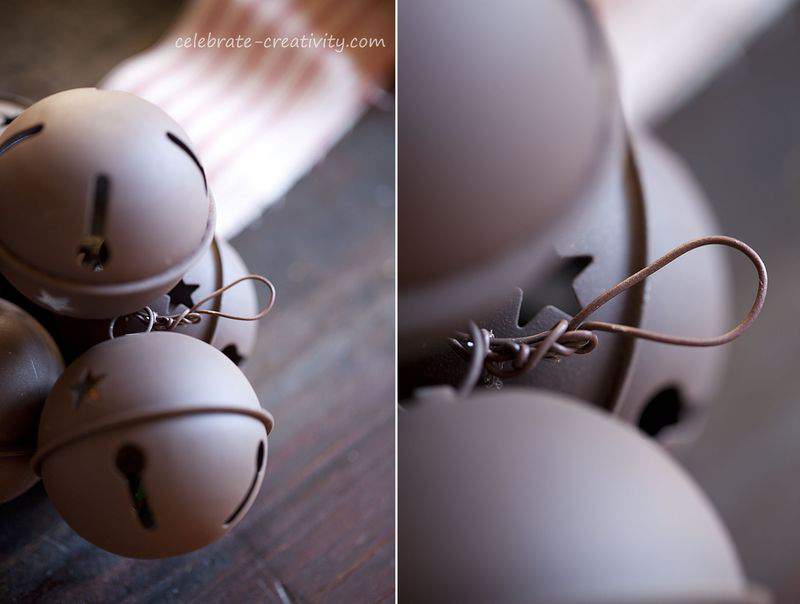 If you've been following this COUNTDOWN TO CHRISTMAS HOLIDAY SERIES, you know I've been relying on a stack of pretty linen, ticking and other striped fabrics for various projects.
I think a fabric bow works better for this project instead of a store-bought ribbon.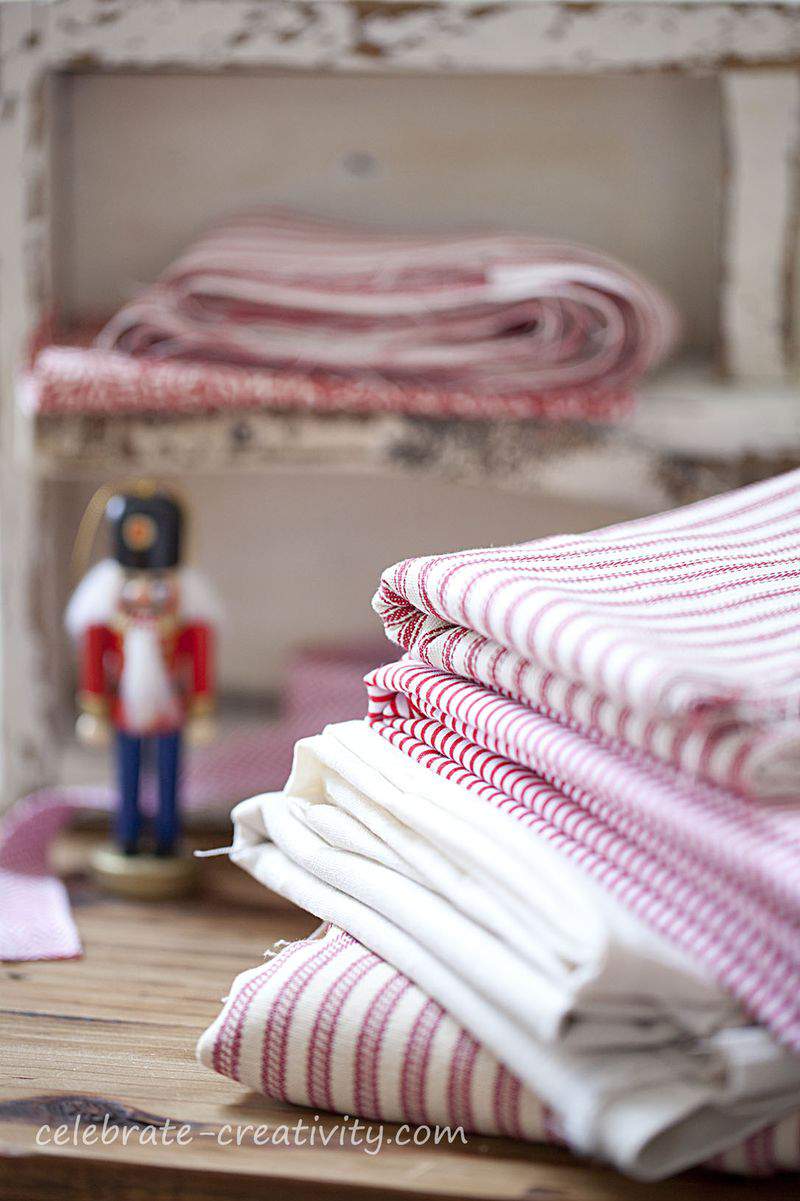 Cut the bow to desired size.
I decided to keep a raw edge around the bow instead of using a finished, sewn technique.
Tie the bow and make sure the knot is secure.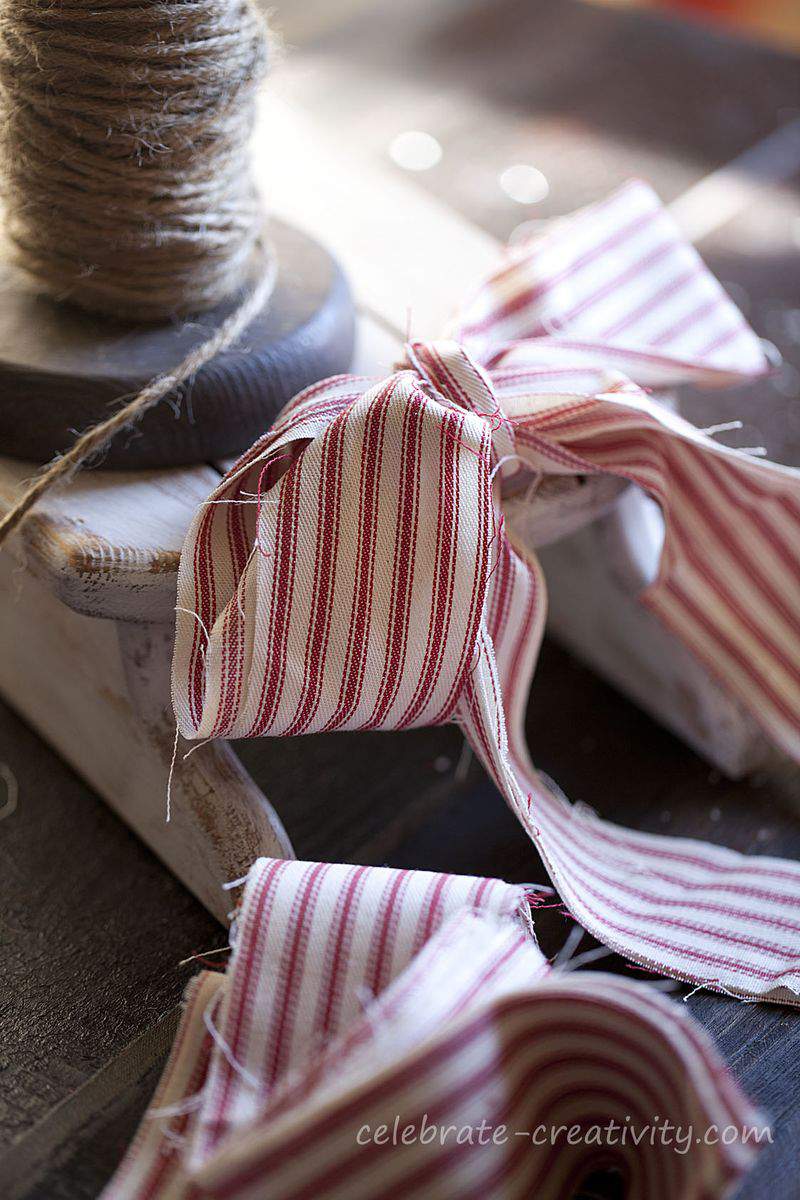 Loop a piece of jute around the inside of the bow knot.
Give yourself enough excess jute to create a loop for the door handle.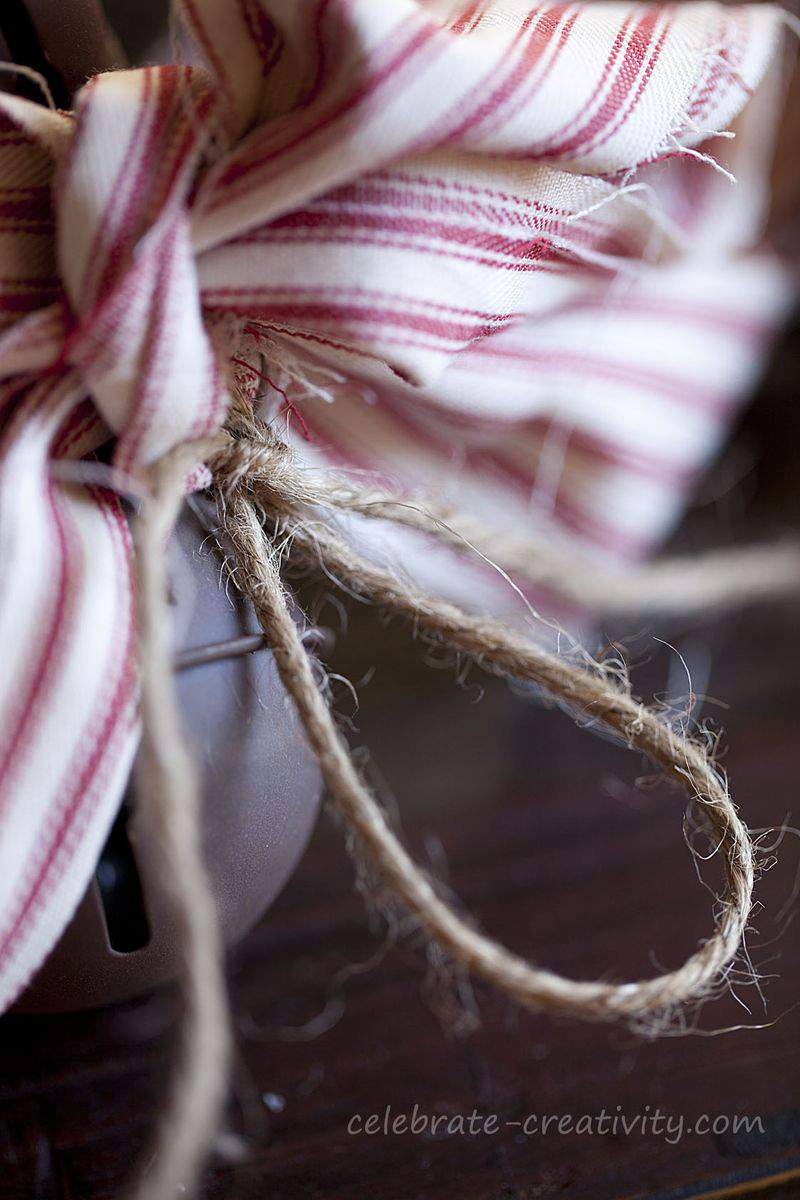 As you can see, it only takes a few simple steps and a handful of supplies to create your own vintage bell door hanger.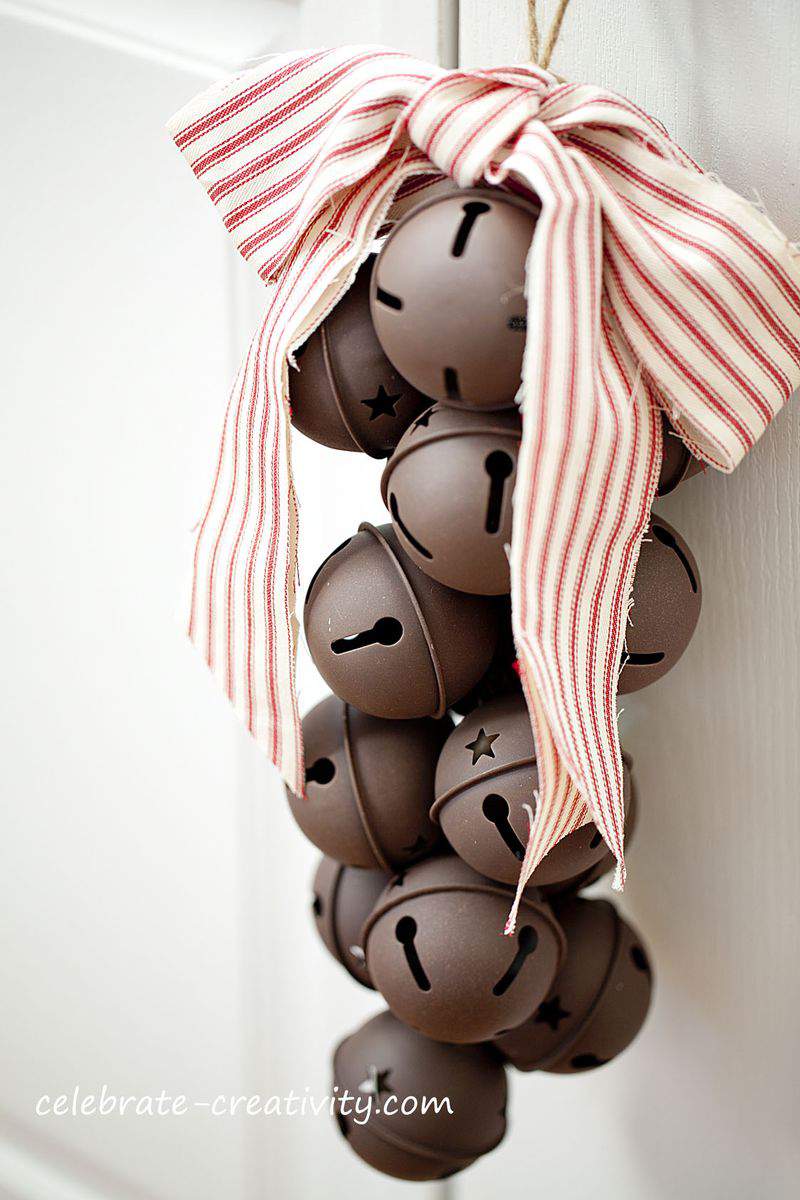 Add a pretty wreath to the picture to complete your interior door holiday decor.
I've had the brown jingle bell wreath hanger for years and it just happened to coordinate wonderfully with my finished, jumbo jingle bell door hanger.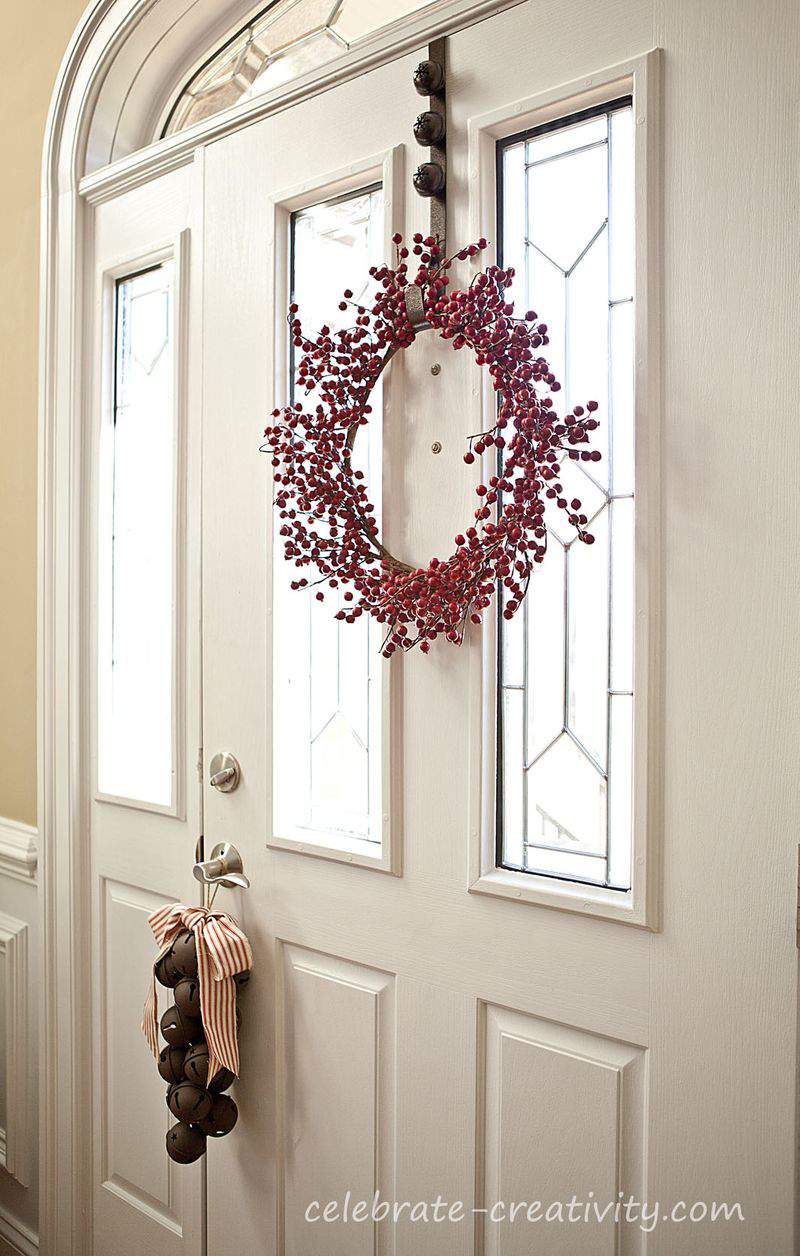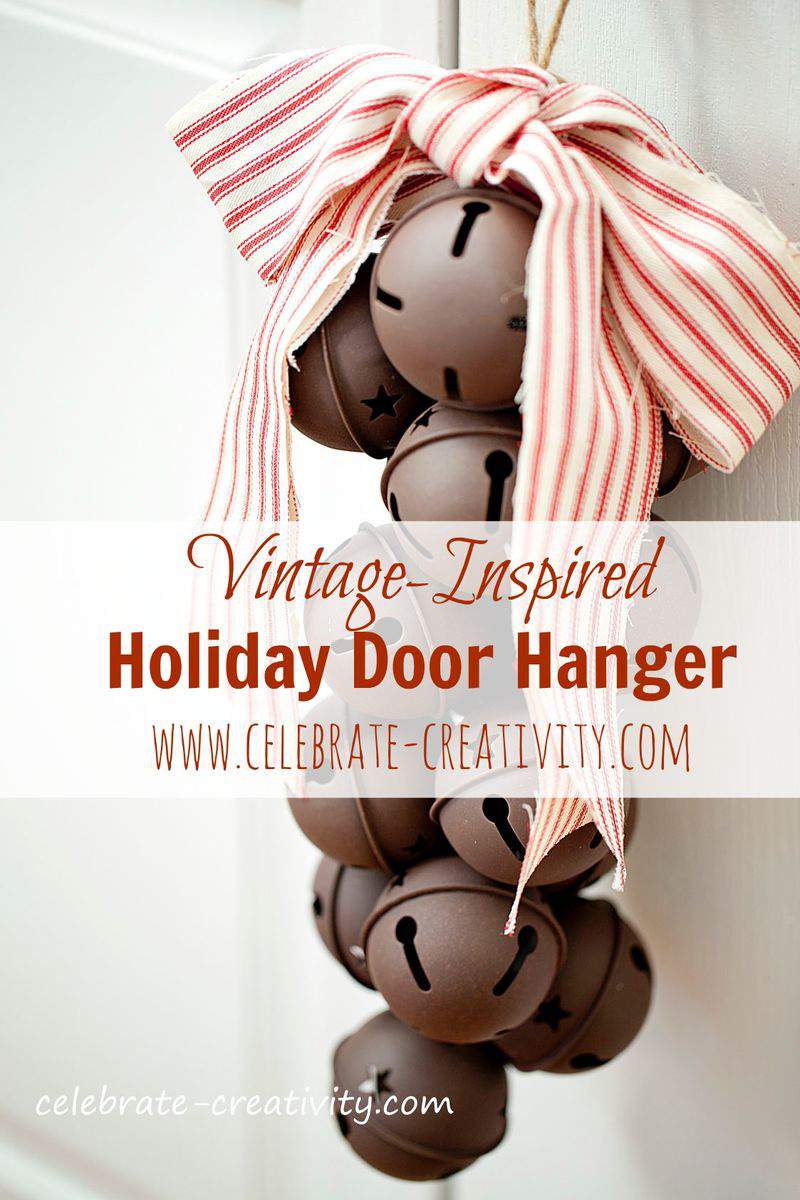 Thanks for popping by.
See you right back here tomorrow for Day 13 of my
COUNTDOWN TO CHRISTMAS HOLIDAY SERIES. ♥
In cased you missed any ideas in my series, here's a look at:
Day 1|Day 2|Day 3|Day 4|Day 5|Day 6|Day 7|Day 8|Day 9|Day10