When I'm out and about browsing flea markets and small vintage shops for unusual finds, I always keep my eyes peeled for interesting fabrics and textures.
What I've discovered over the years, is that I love the look and feel of grain cloth and burlap and I've amassed a small collection of both.
Weird? Maybe… but I guess I just have a thing for rustic textures.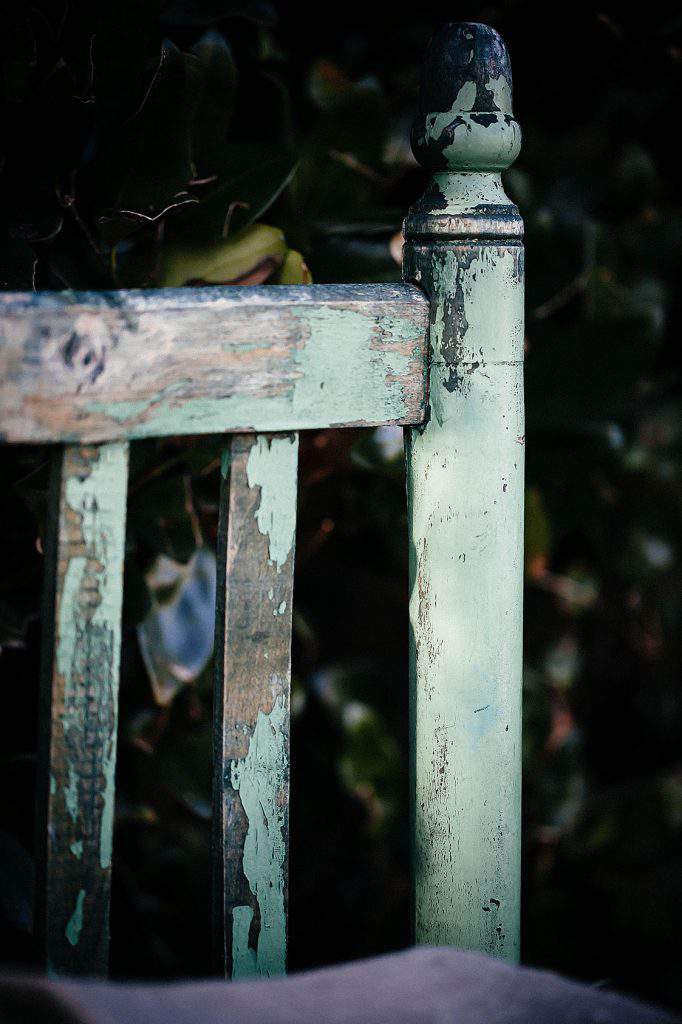 As you might expect that affinity also extends to the distressed, rustic texture of old furniture too (like this great "chippy" chair I found over the weekend).
But, I'll save my love for distressed, rustic chairs for another time.
For now, I'm going to share my love for grain cloth and burlap… two of the most amazing rustic textures around.
The thick, sturdy fabric of grain cloth is most often (and originally) used as sacks to hold grain, rice and other products.
In the early 1800, farmers used the sturdy sacks to transport their harvest to market and auctions.
It's how grain fabric is still used today.
I remember a few years ago, I saw a stack of bean-filled grain sacks piled up in the corner of a favorite cafe and after inquiring about what the owner planned to do with the empty sacks she agreed to save a few of them for me.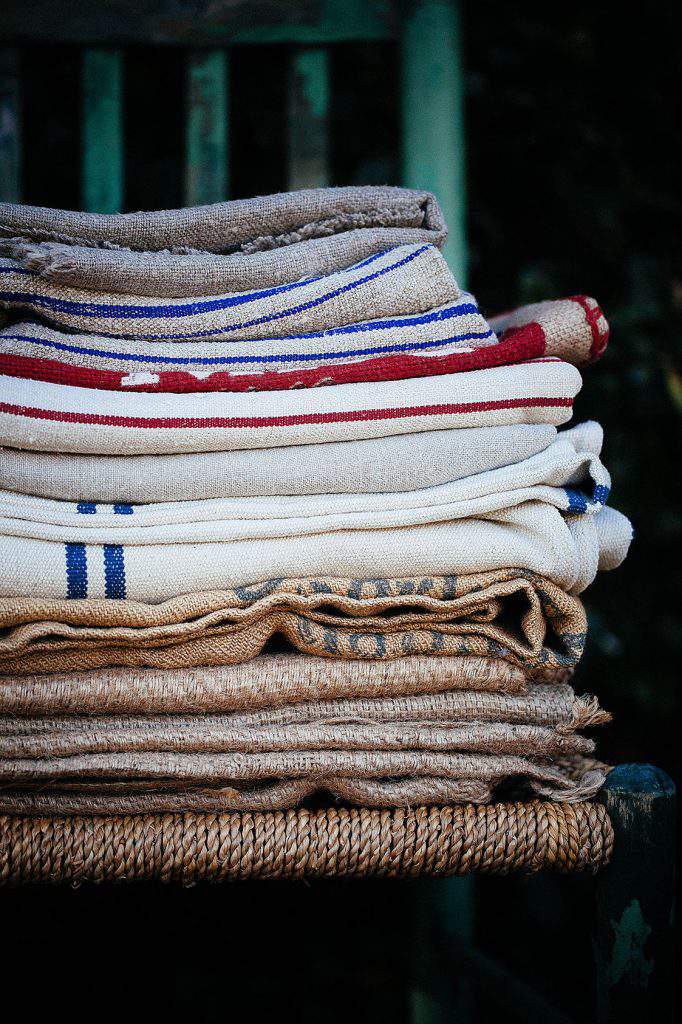 Authentic, vintage grain sacks can also be a little pricey so, I keep my eyes open for great deals when I'm hunting and gathering.
Now you may be wondering right now what I do with all these fabrics.
Well, I use them for photo backdrops, primarily in my food styling efforts.
Sometimes, even a very small corner of rustic texture is all that's needed to add interest to photo styling.
You can see how I used a few of my grain sacks and burlap pieces HERE, HERE and HERE just to name a few.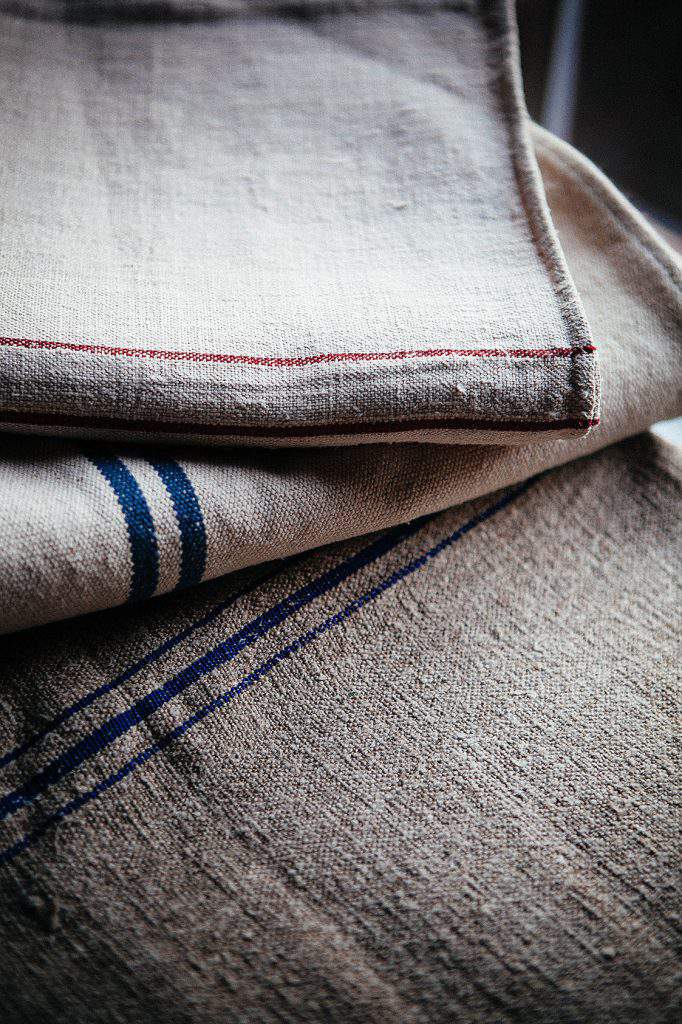 Early European grain sacks used to be made from hemp or flax in which the fiber from these plants was extracted and used to  make rope or heavy fabrics.
The thick hemp was spun and woven into super heavy fabric which is quite durable and of course laden with great texture.
Those familiar stripes often found on grain sacks were a way of identifying the farm where the grain-filled sack came from.
I know you've probably also seen some of this fabric with initials on either side of the stripes. That was yet another way of identifying the farmer.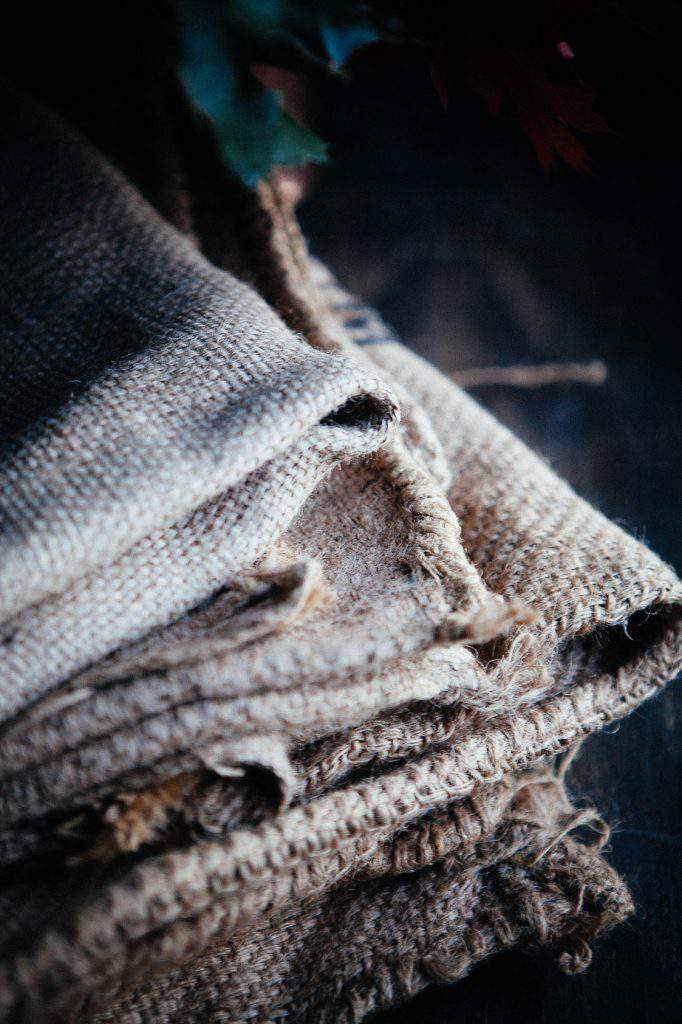 While modern day grain sack fabric is available, I don't think it compares to those early sacks which are nubby, rough and oh-so appealing in texture.
I feel the same way about burlap sacks which also have that great course texture but with a much  more open, larger weave.
These days, DIYers cut open the grain sack seams and transform the fabric into pretty pillows, cushions and upholstery makeovers with that distinct farmhouse style.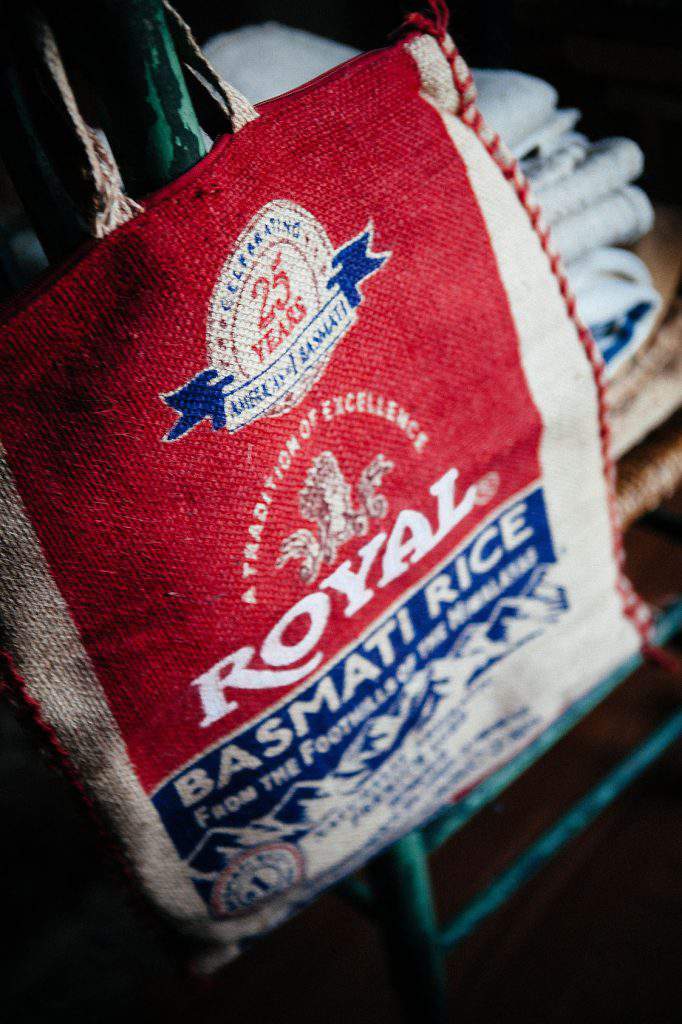 I'm going to use this vibrantly-colored burlap sack as a backdrop for an upcoming and as yet unknown and unnamed recipe.
I don't  know what I'm going to make but I think I'll make something with rice in it and I'll use this small sack like a place-mat.
Of course, I'll make sure the word "rice" is slightly visible under the plate.
A friend of mine saved this little red and blue burlap sack for me because she thought I might find a use for it.
She was right.
Isn't it just great when your friends know exactly what kinds of things to save for you?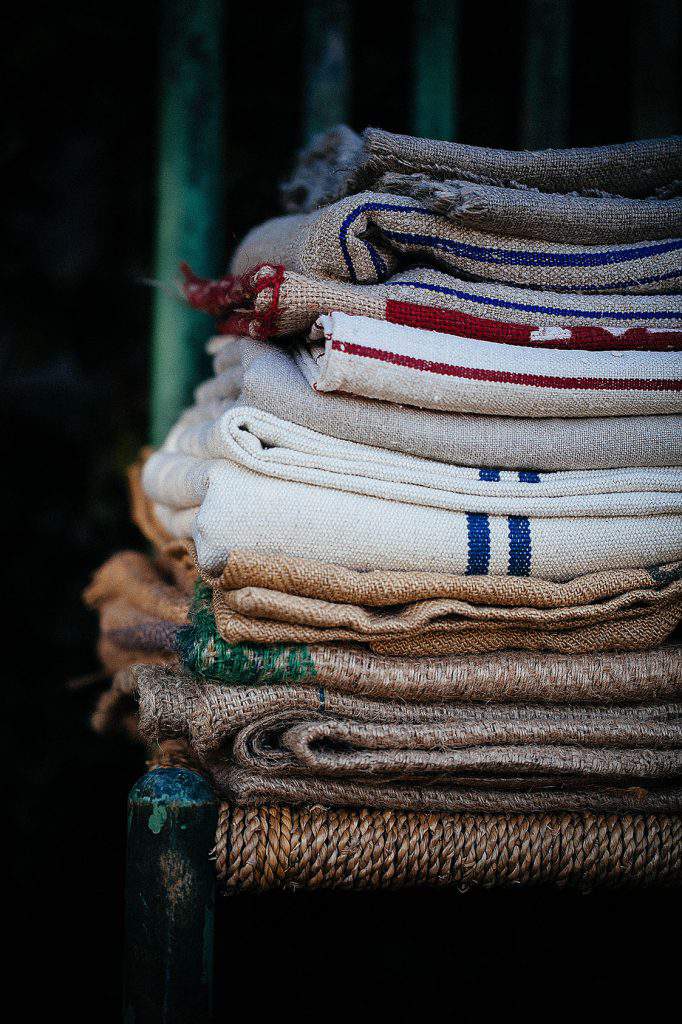 Thanks for stopping by.
See  you back here next time. ♥