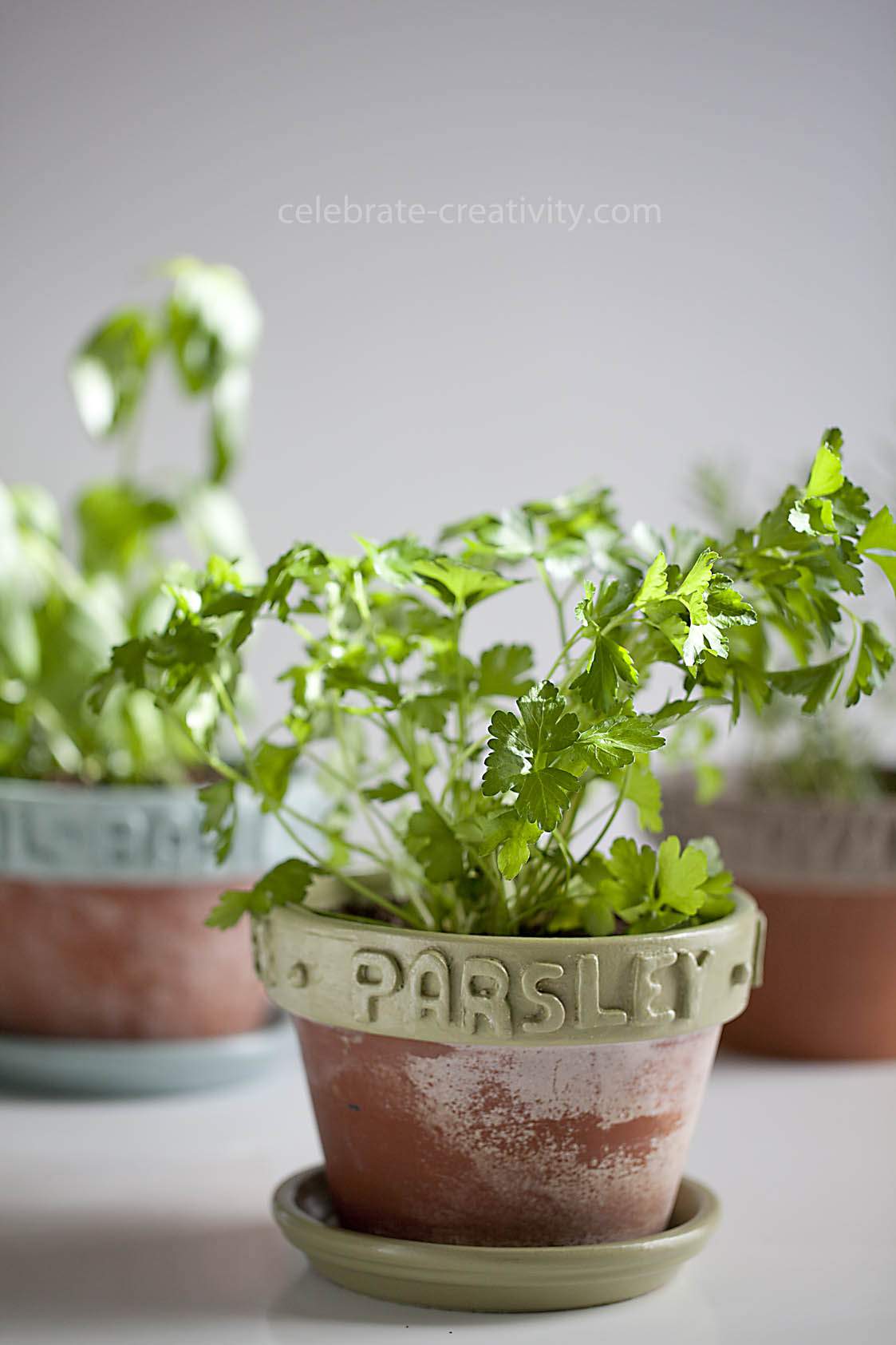 Homegrown Parsley, Basil and Thyme never looked so good.
No need to grow your precious herbs in plain old clay pots when you can cultivate your crop in colorful containers like this.
Add a touch of handcrafted whimsy to your small scale gardening efforts with these rim-wrapped, clay-labeled pots.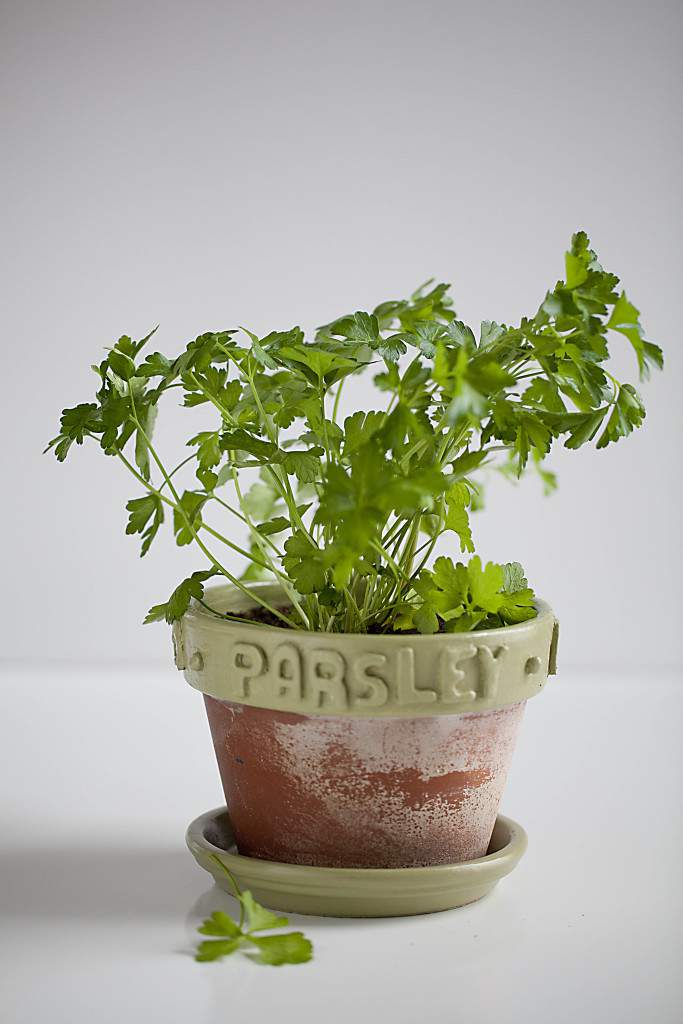 These 3-D labeled herb pots are fun and easy to make and just imagine the possibilities.
You could make personalized pots for every herb in your garden.
This is also a great way to dress-up old, dusty clay pots in your shed or garage.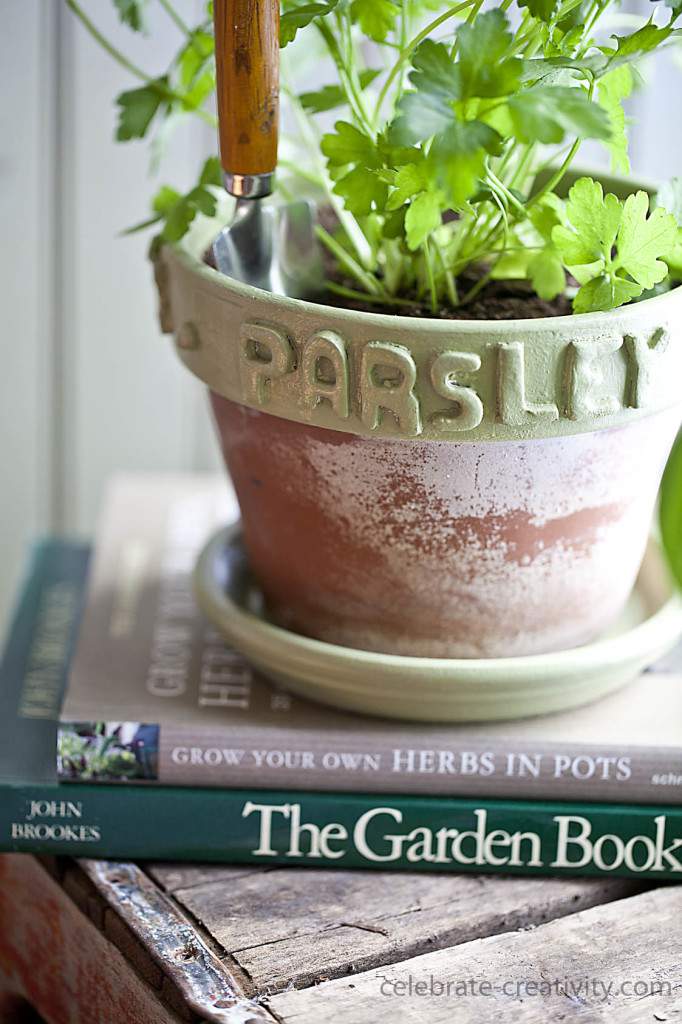 In addition to clay pots, you'll also need a set of mini-alphabet cookie cutters and some clay.
There are quite a few brands of clay on the market but I prefer the more lightweight paper clay because it's easy to mold and dries very quickly.
You can find the mini cookie cutters and the paper clay at most crafts stores.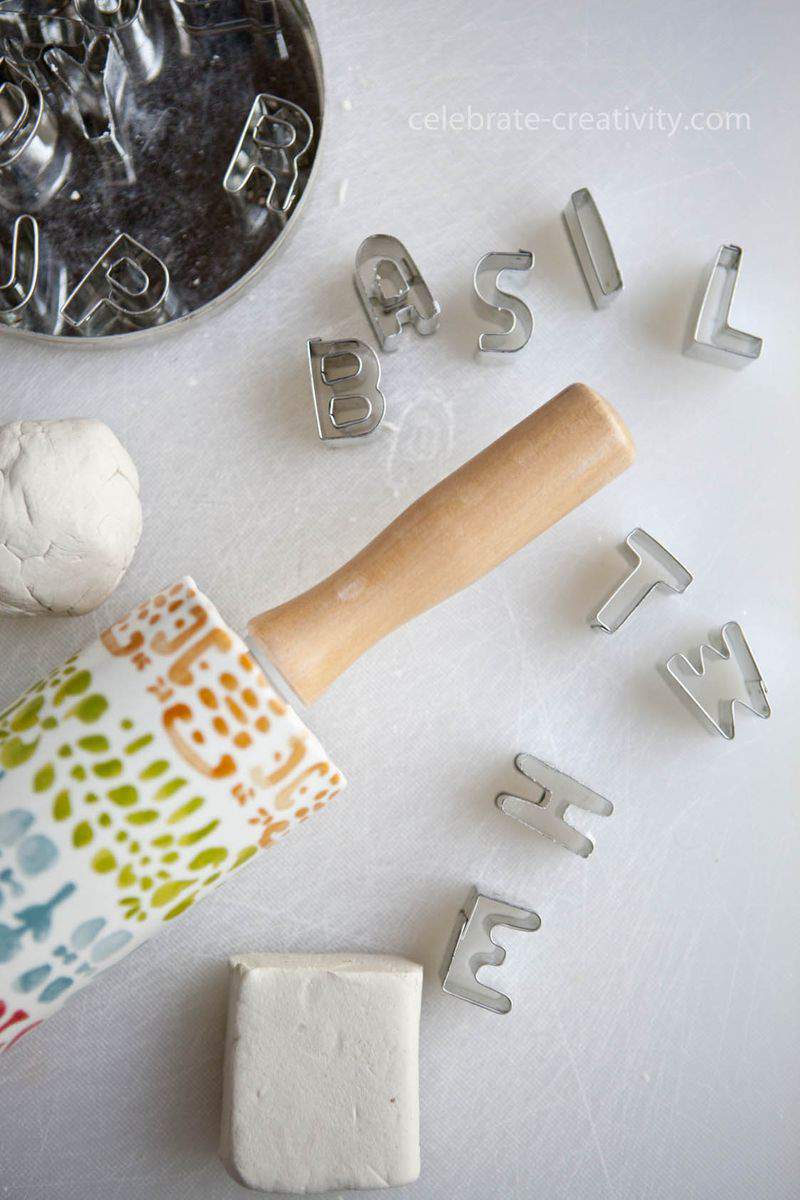 Roll out the clay to about 1/4-inch thickness.
Use the mini alphabet cookie cutters to cut out the letters needed to form the name of the desired herb.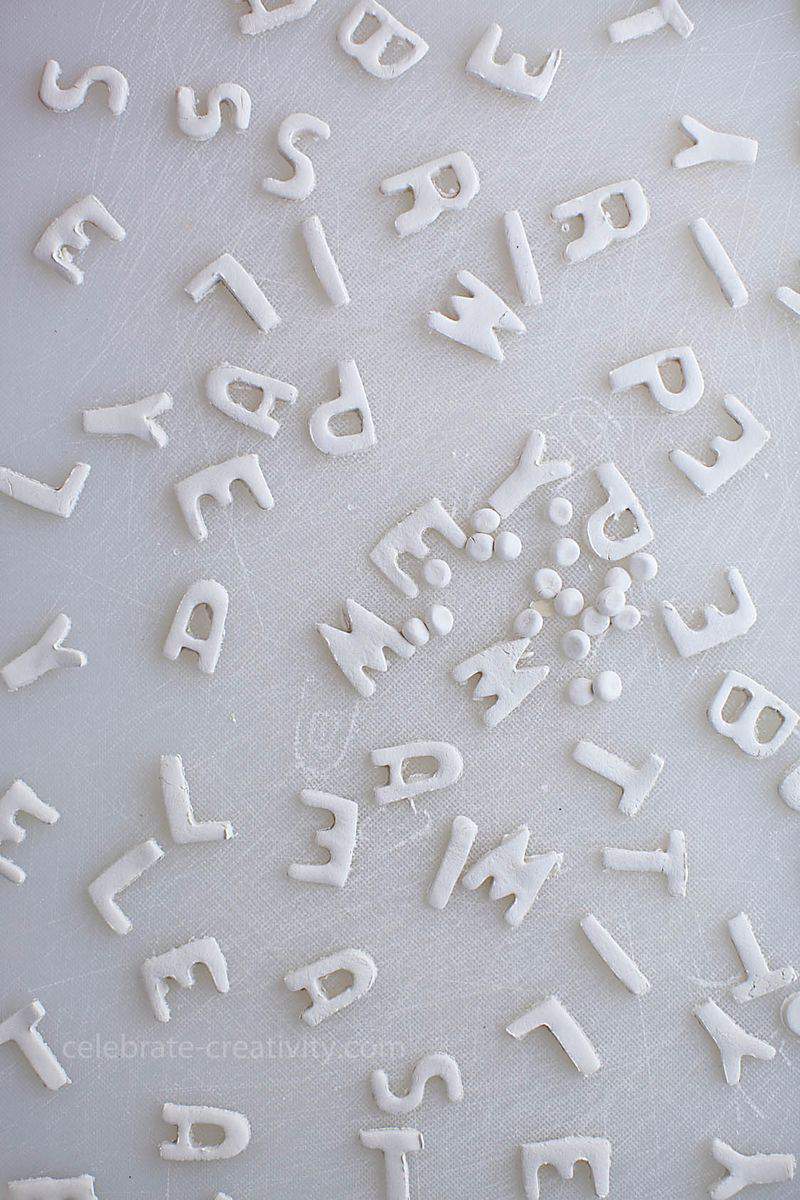 Use regular craft glue to adhere the letters to the rim of the clay pot.
Repeat and wrap the name around the entire rim.
Separate each word with a small clay dot.
NOTE: Move your words around the rim into the the desired positioning and spacing before the glue dries.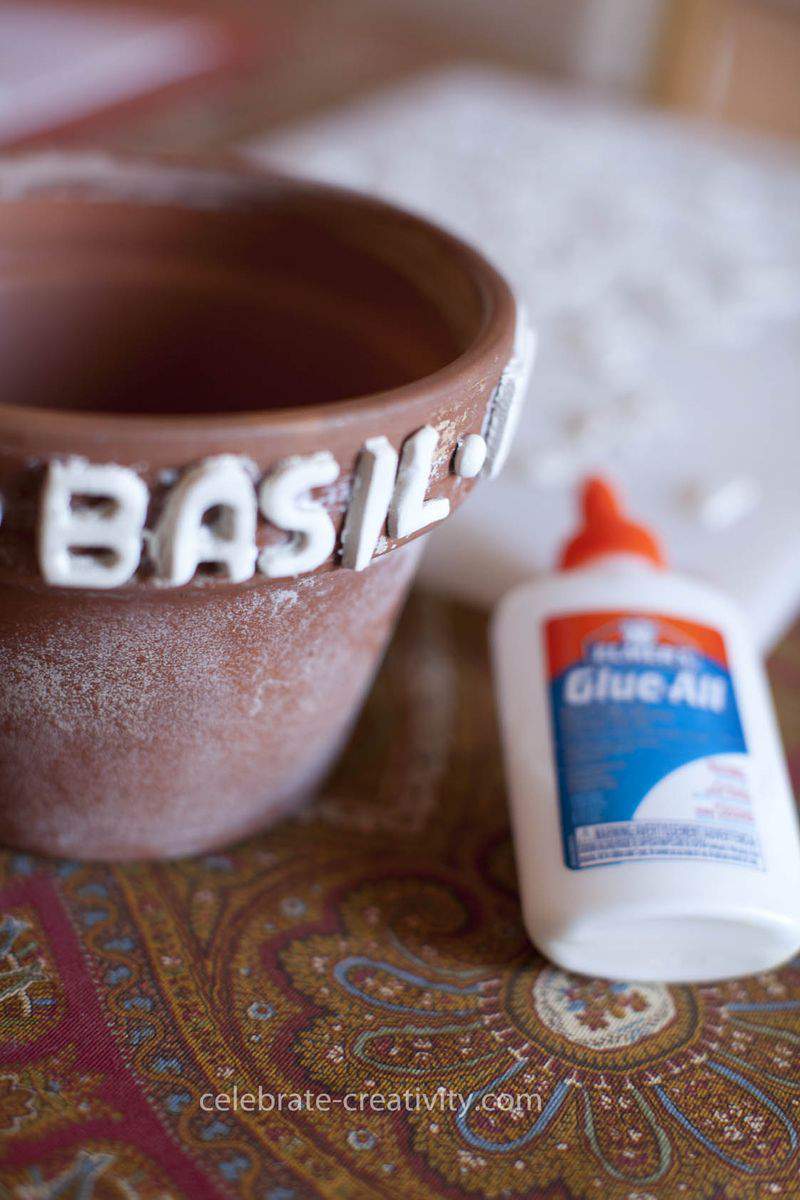 Once you have the placement, allow the letters to dry for at least a two hours to ensure they're completely dried out.
Use painter's tape to block off the area below the rim to prevent any paint from getting on the rest of the pot.
Then, paint the letters and rim with paint.
NOTE: Also paint the inside top edge of the pot about the same width as the rim to meet the impending potting soild line.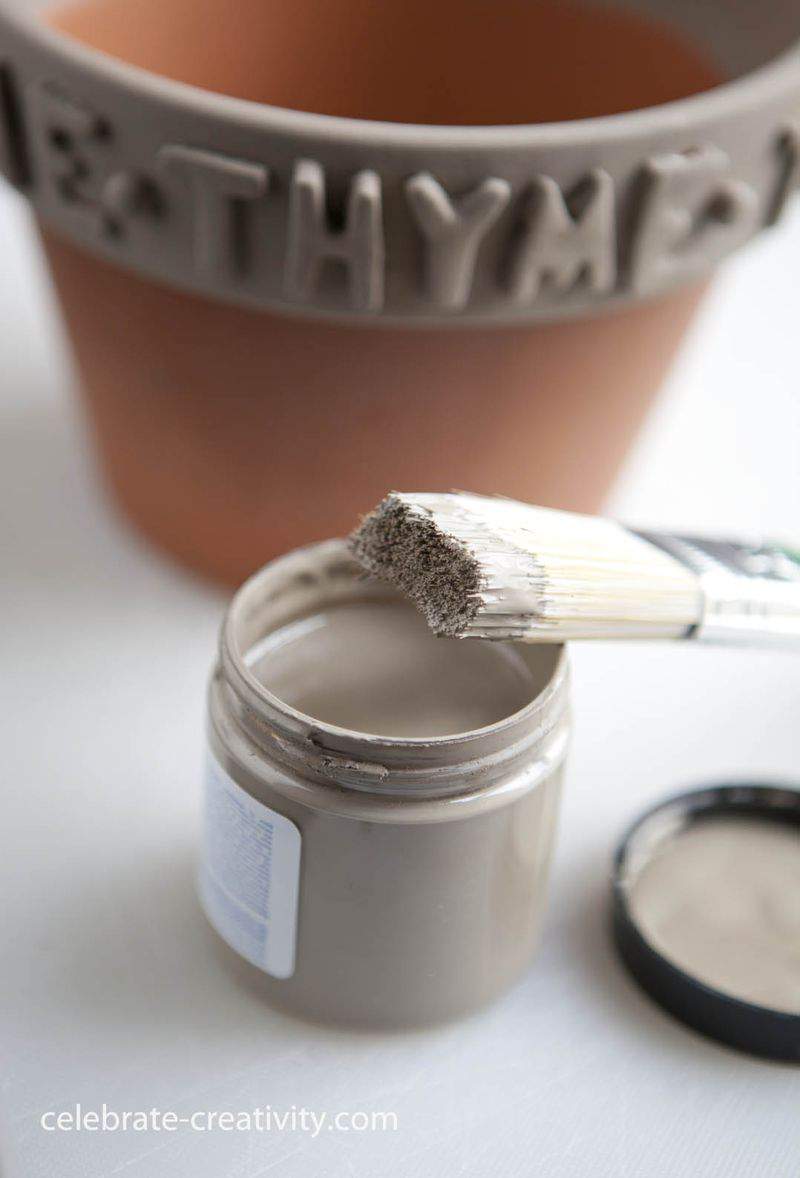 You may need a small-bristle brush to make sure you get the paint into all the nooks and crannies of the lettering. Give the letters and rim at least two coats of paint.
Don't forget, make sure any area of the pot that you don't want painted is carefully taped off.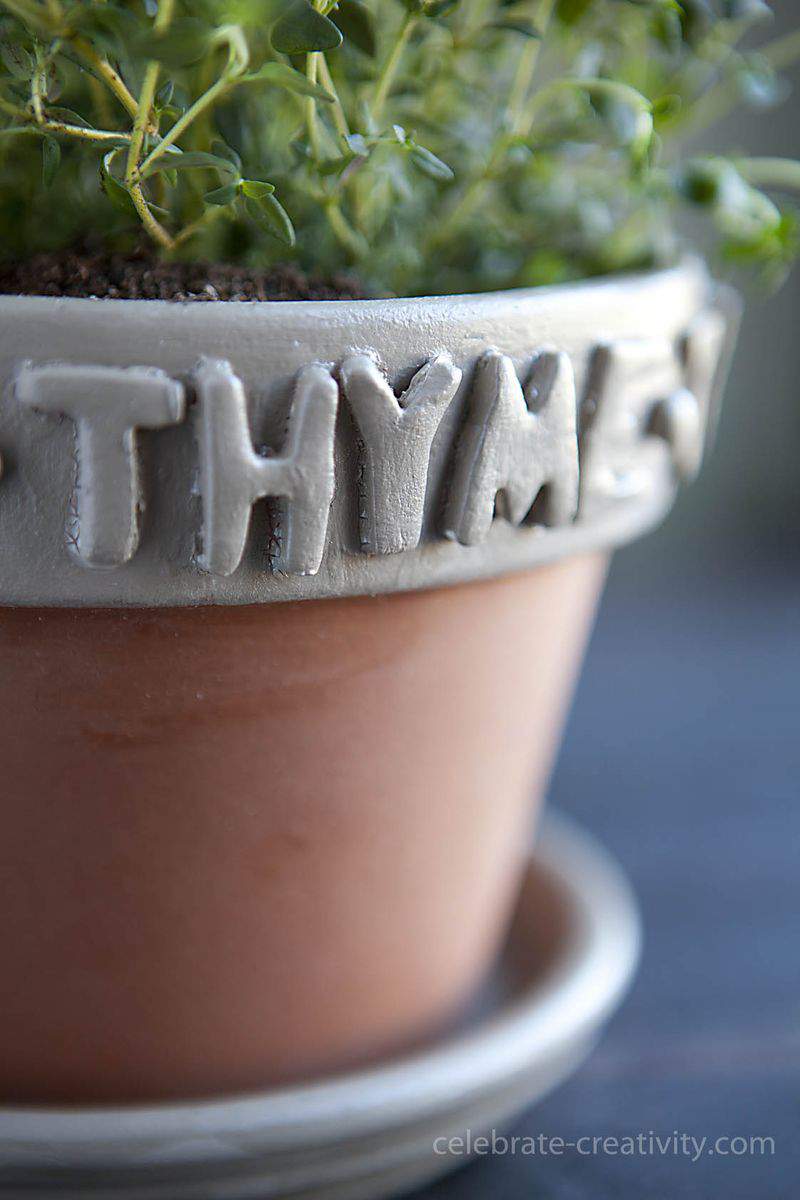 If you have a clay tray, go ahead and paint that too so that it matches the rim for a uniform presentation.
Finally, apply a clear sealant to the painted rim and tray to protect the newly-applied color.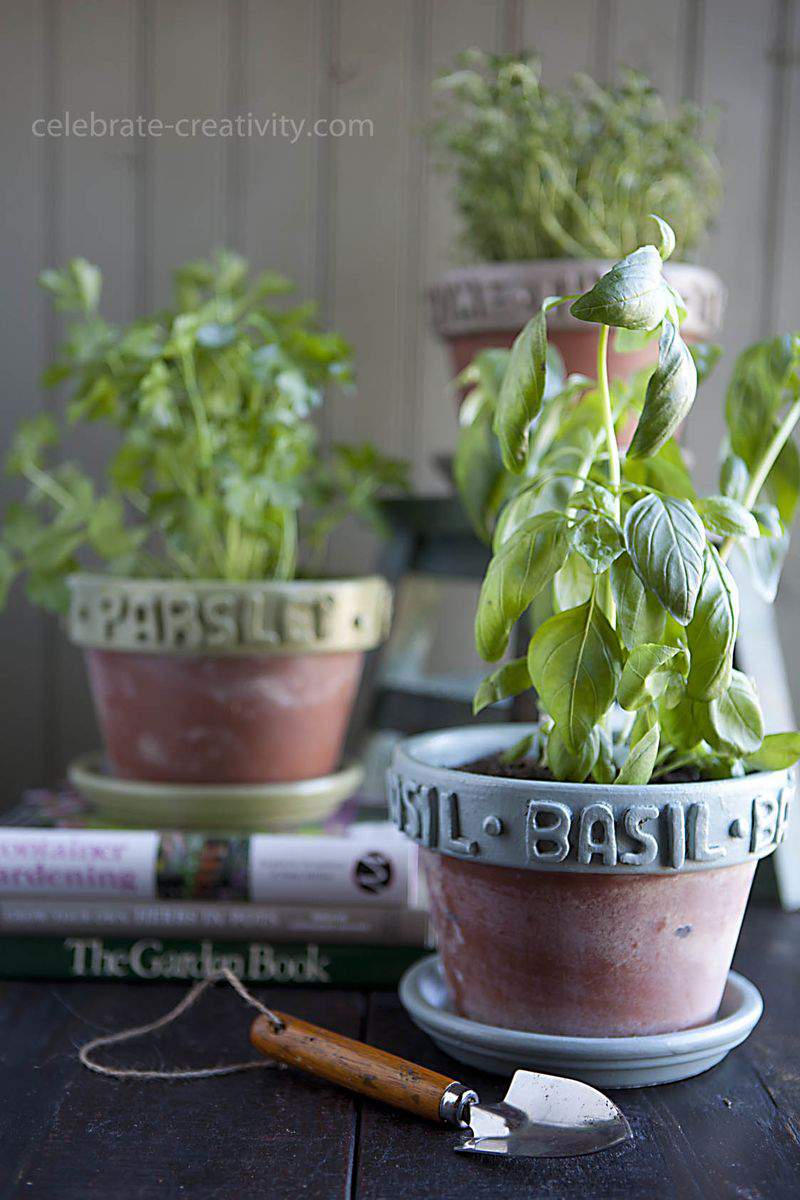 Make a set of personalized pots for you and consider gifting a handcrafted set for the herb gardening lover in your life.
I think anyone would enjoy collecting their very own herbs that much more… when plucked from colorful pots like this.♥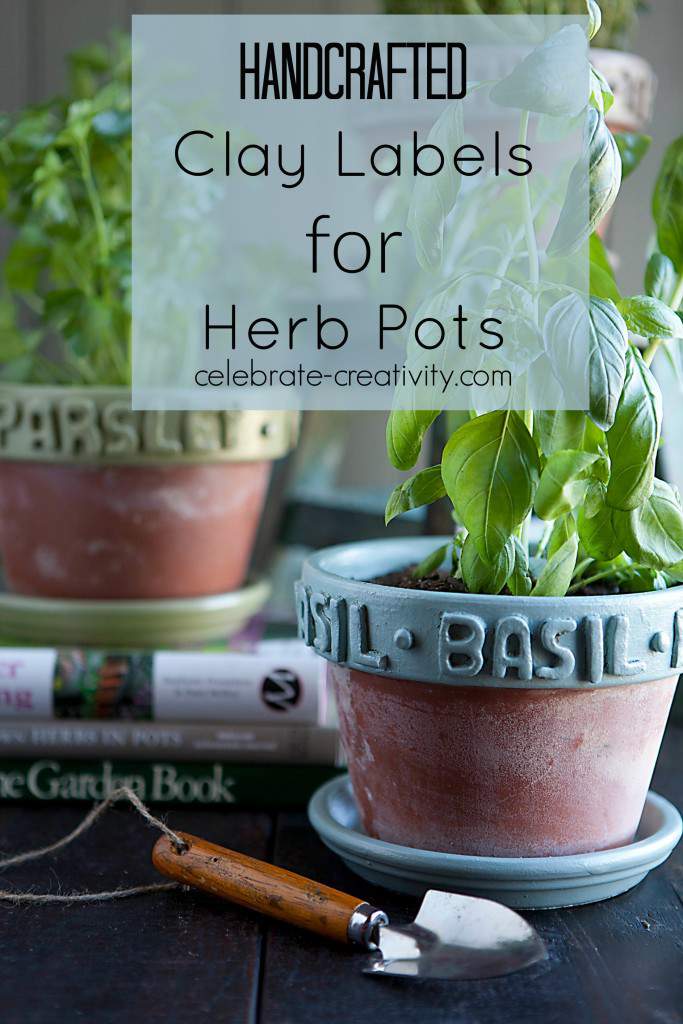 Thanks for stopping by for a visit.
See you back here next week.
I wrote a similar version of this handcrafted herb pot project which first appeared at Ella Claire Inspired on April 16, 2015.