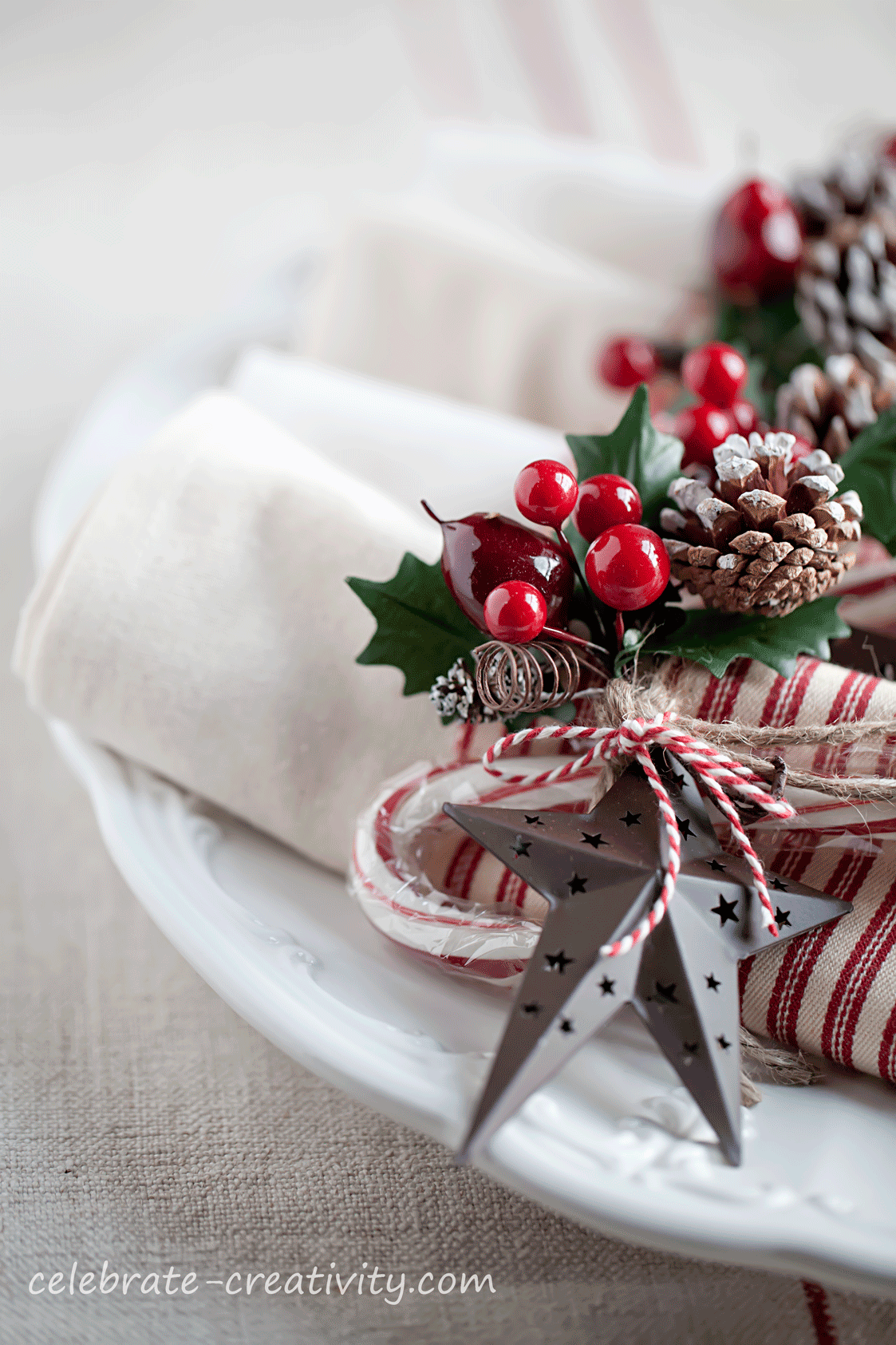 Tis the e season for holiday get-togethers, dinner parties and festive celebrations.
When planning your next soiree, consider adding a dash of fun and color to your table setting by dressing up your napkins.
Welcome to Day 8 of my 25 Days of Christmas series where I'll show you how a few simple embellishments can turn your plain table linens into festive centerpieces that your guests will love.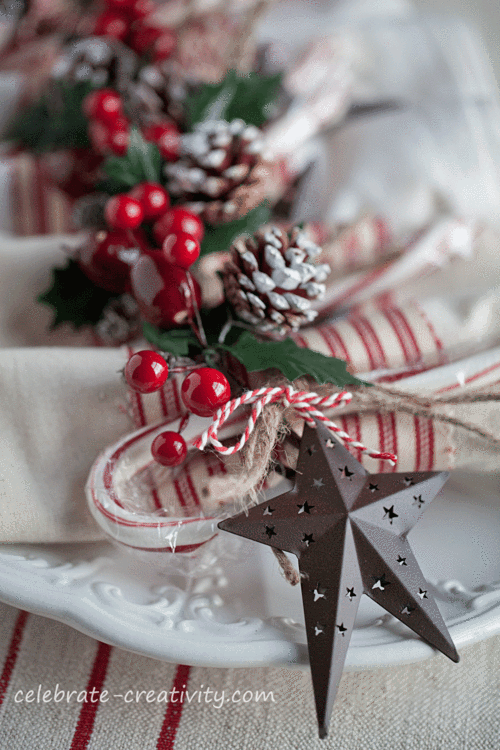 Look how pretty these look lined up in a row.
Wouldn't they look great on your table?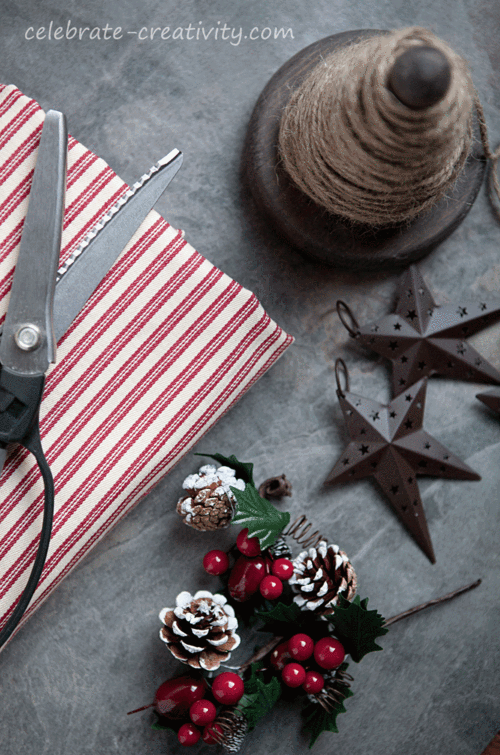 You'll only need a handful of supplies to decorate your napkins including some jute, fabric, pinking shears, star-shaped ornaments and a few artificial holly berries.
Candy canes are optional but make a nice sweet goodie for guests.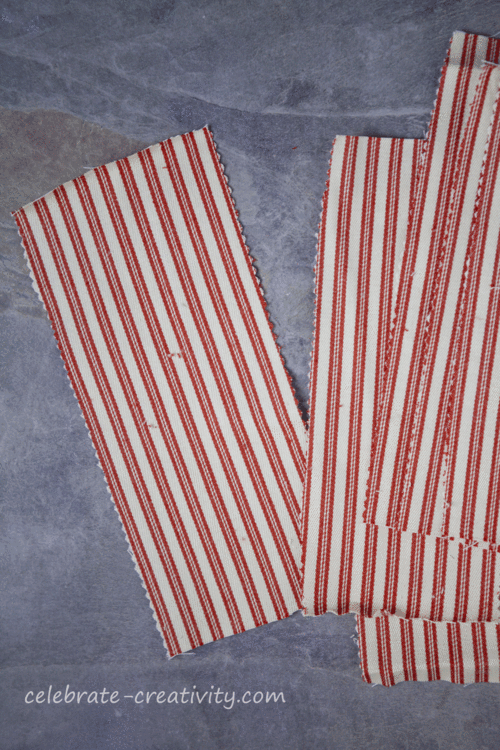 Cut several pieces of fabric (same number as napkins)  @5 inches X 7 inches.
Cut the edge of with pinking shears to create a zig-zag effect.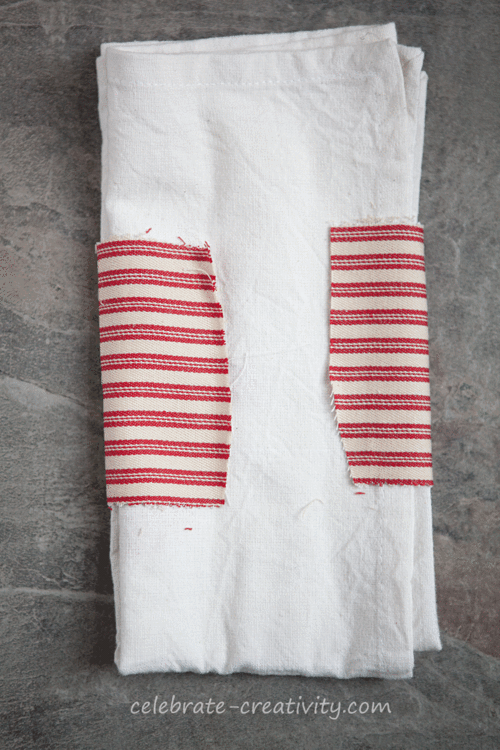 Fold the linen napkins.  Wrap a piece of the striped fabric around the napkin.
This view below represents the back of the napkin.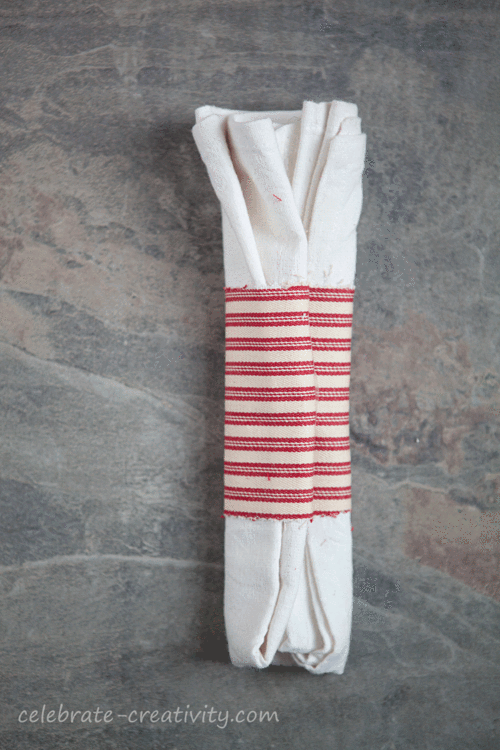 Fold the fabric into the napkin on the
backside so that the open ends of the striped fabric are concealed.
There's no need to pin, tape or staple the fabric.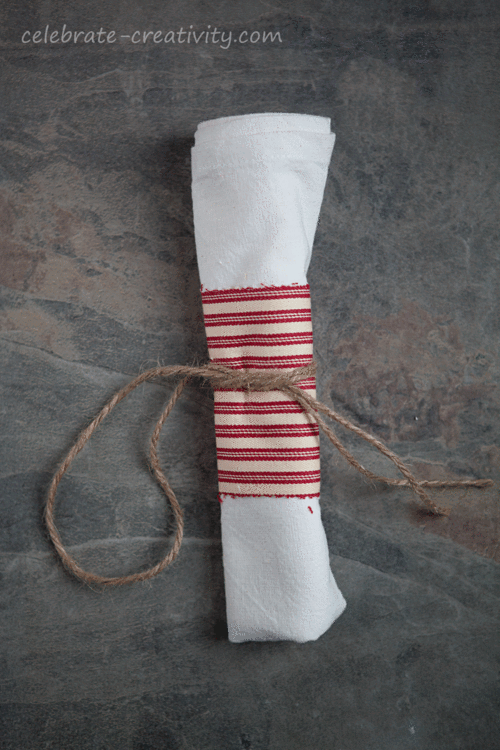 Tie a double strand of jute around the napkin.
Before tying a knot, place the artificial holly in place at the center of the jute.
Tie the knot across the holly securing it in place.
Clip ends of jute and use baker's twine to tie the star ornament around the jute.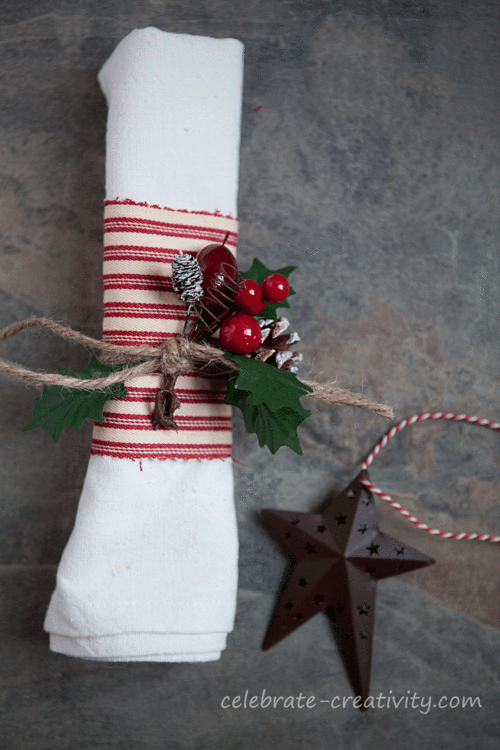 Slide a candy cane into the back of the jute for sweet measure.
Set napkins out on the table, stack them on a platter or display them in a bowl for your guests to help themselves as they prepare their dinner plates.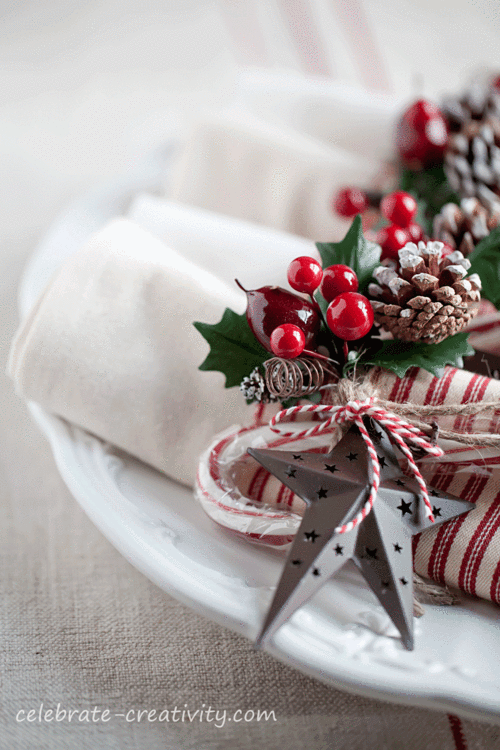 As you can see, a few small embellishments can make a big impact.
Your guests can also keep the candy cane and star-shaped ornament as an extra dinner treat.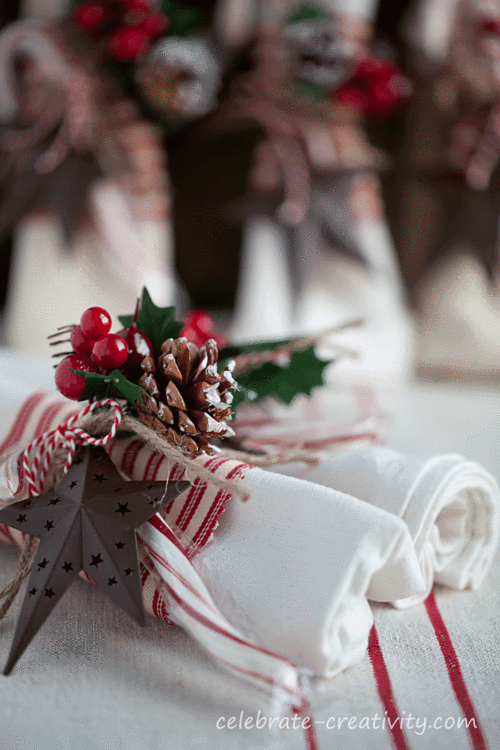 This year, consider making over your plain linens and adding a little pop to the presentation.
Dress up your napkins with a few simple embellishments and make your holiday table setting that much more special.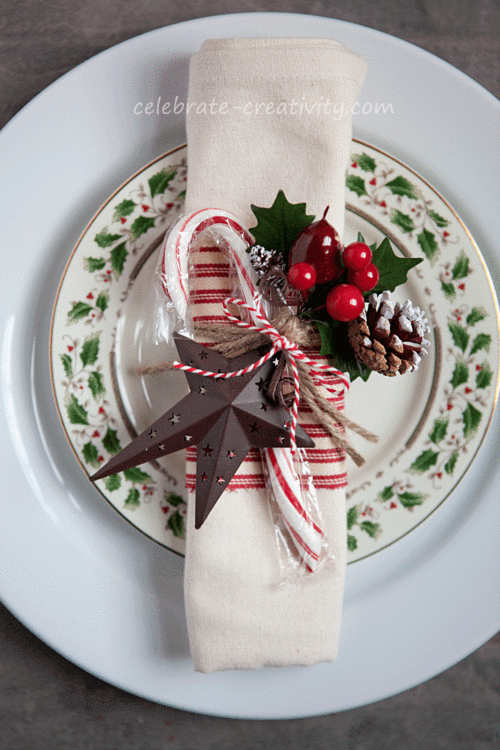 Day 8 down, 17 more days to go.   I hope you're enjoying the series so far.
In cased you missed any projects so far, here's a look at:
Day 1|Day 2|Day 3|Day 4 |Day 5|Day 6|Day 7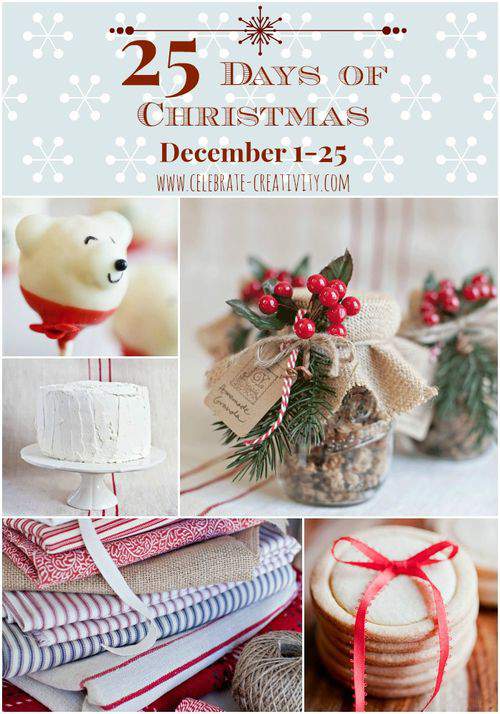 Hope you stop by again tomorrow (12/9) for Day 9 of my 25 Days of Christmas  holiday series.
See you then. ♥