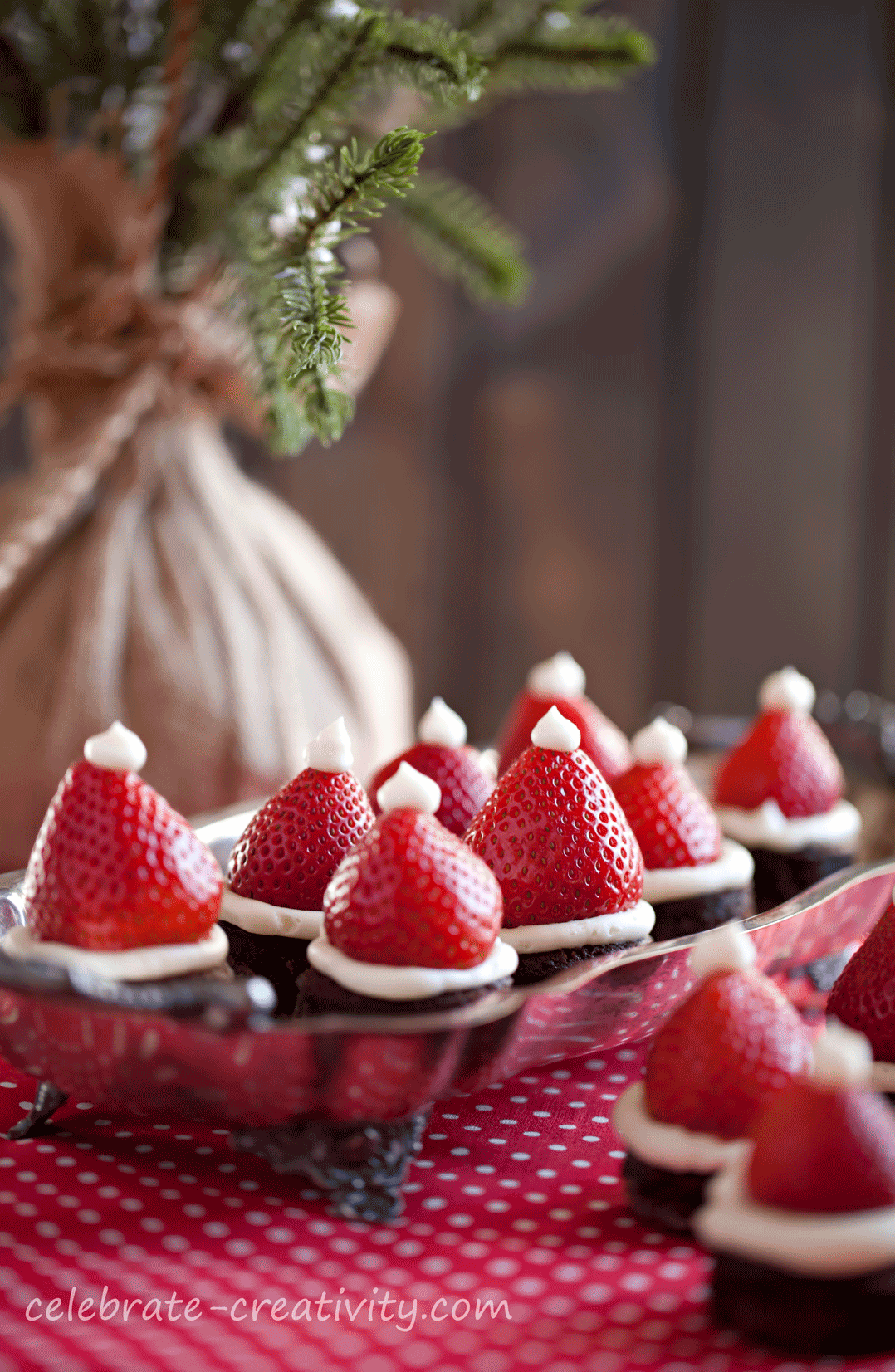 Welcome to Day 1 of my special holiday series, 25 Days of Christmas with a look at these adorable Santa Hat Brownie Bites.
They're festive, colorful, bite size, delicious and oh-so cute.
I first spotted these little goodies on Pinterest a few years ago and vowed to make them myself one day.
Trust me they're as easy to make as they look too.
Start with a favorite brownie mix.
I used a boxed mix from the grocery store.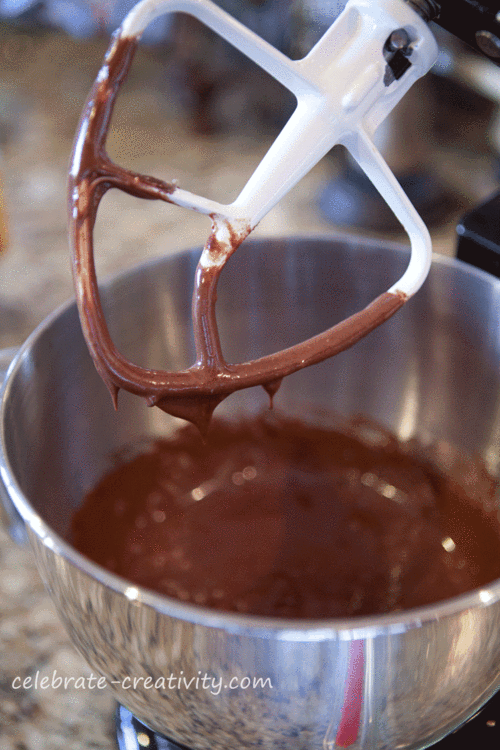 Bake the brownies in a rectangular dish and use a small biscuit cutter to create the bite-size brownie shapes.
TIP: Many brownies have a flaky, uneven surface when baked.  However, the bottom may have a smoother baked finish.   If your brownies have a flaky surface, simply flip the brownie after cutting the shape so the smoother bottom side becomes your stage for the strawberries and buttercream.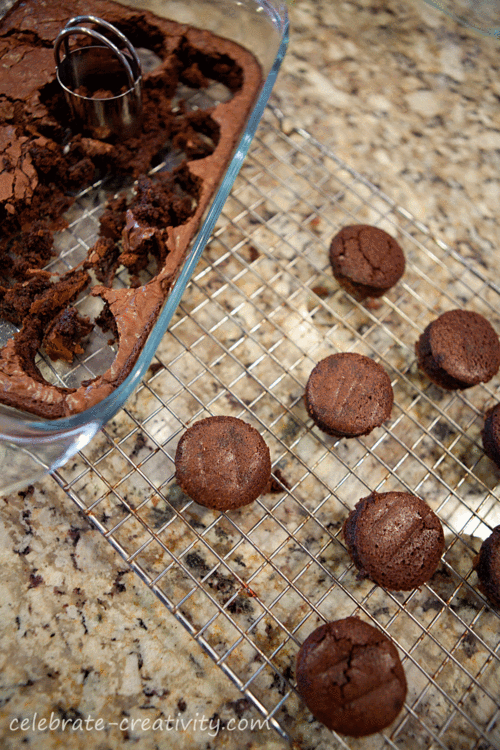 Fresh strawberries are always tops in my book… even more so when used as actual "tops".
Wash these top hats thoroughly.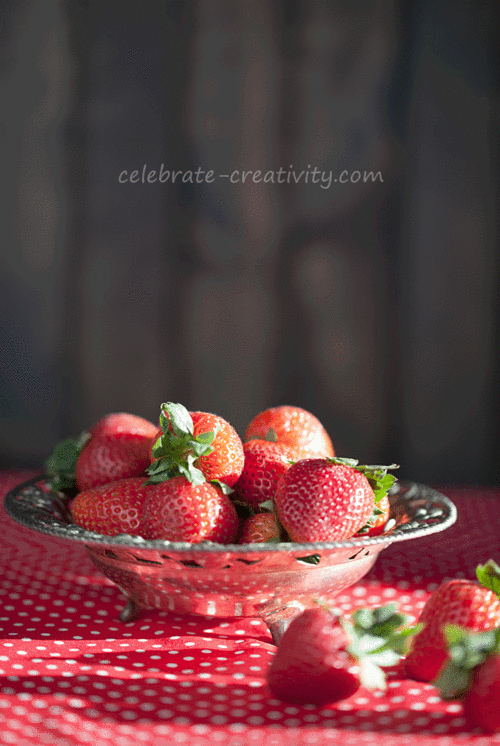 Remove the leaves and gently core the strawberries.
Slice the strawberries across the widest area to give each berry a flat bottom.
You could probably use a variety of sweet goodness for the white fur trim around the Santa hat.
I decided to use an easy and most delicious, homemade buttercream which only requires a few ingredients.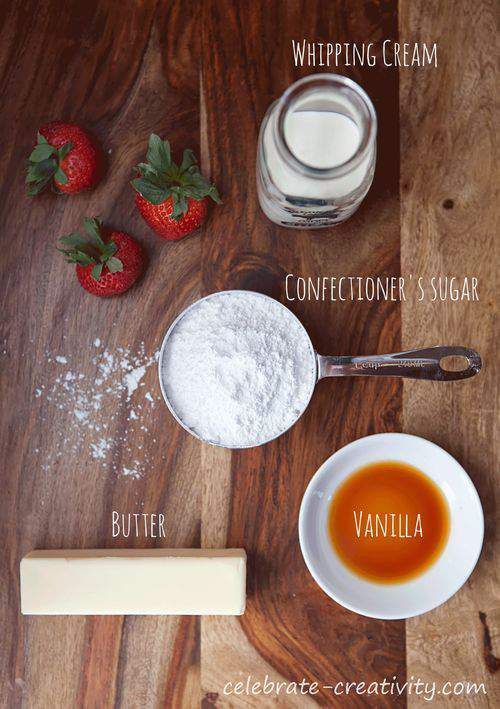 Buttercream Recipe
Combine 1 cup softened butter with 3 cups confectioner's sugar and mix well in an electric mixer.
Add 1 teaspoon of vanilla and 2-3 tablespoons of heavy whipping cream.
Mix until ingredients are well combined and fluffy.
NOTE: You won't be able to resist sampling this tasty buttercream. Grab a spoonful and enjoy.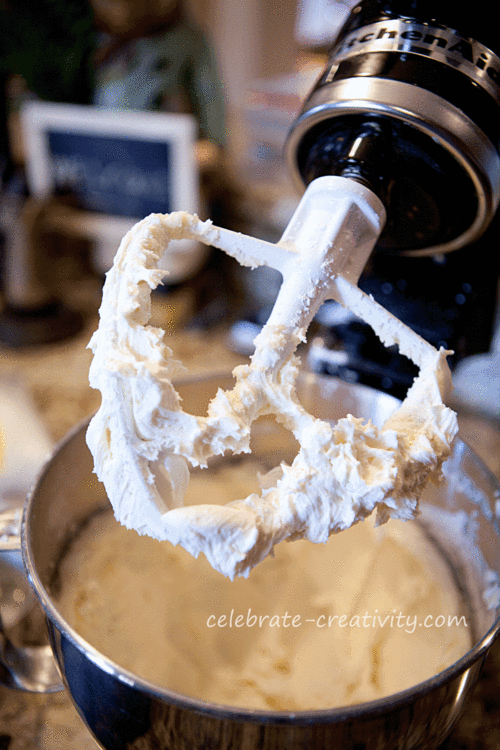 Place buttercream into a piping bag and attach a wide tip. (I used Wilton tip #10).
Pipe a generous amount of buttercream along the edge of each browning bite.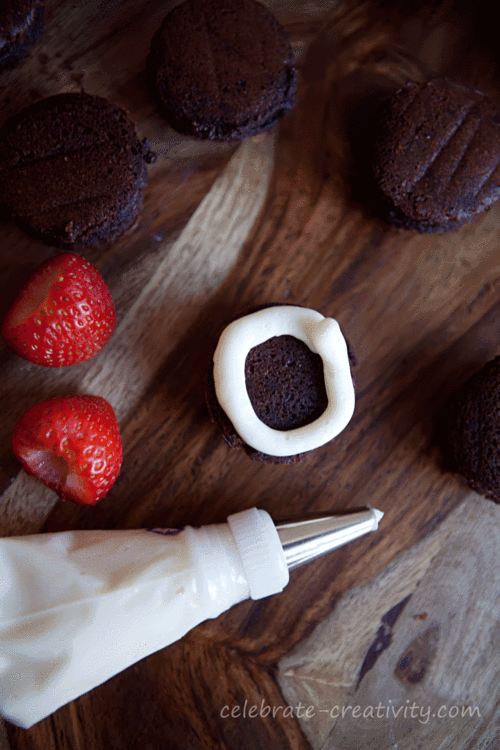 Place the strawberry on top of the brownie, and gently push the strawberry down into the buttercream to position the berry in place.
Pipe a small dot on top of the strawberry point to represent the fur ball.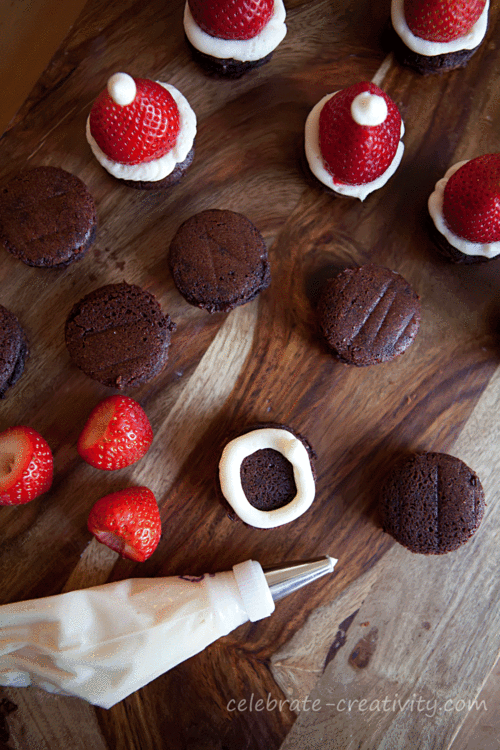 As simple as these are to make they are even more delicious to eat and equally adorable to serve to guests.
Make plenty because dessert lovers will gobble these up in a hurry.
They are bite-size, after all.

I hope I've piqued your interest in my special Christmas series with this first installment featuring Santa Hat Brownie Bites.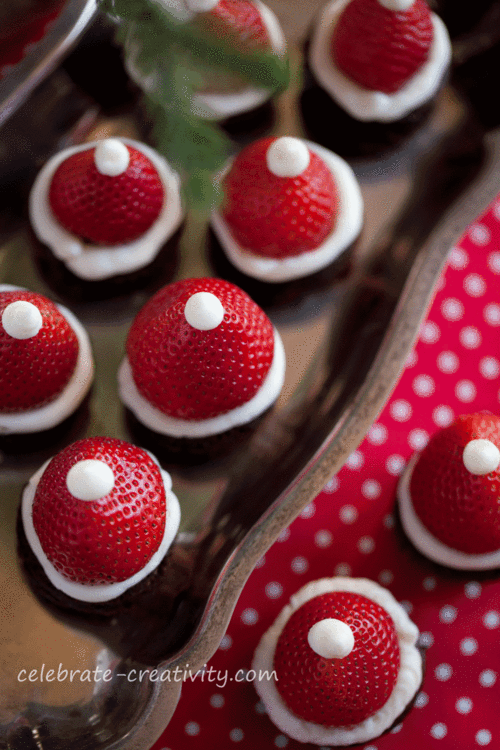 I have a ton of holiday-themed ideas, DIY projects, festive recipes and more planned for this blog every day right up to Christmas day.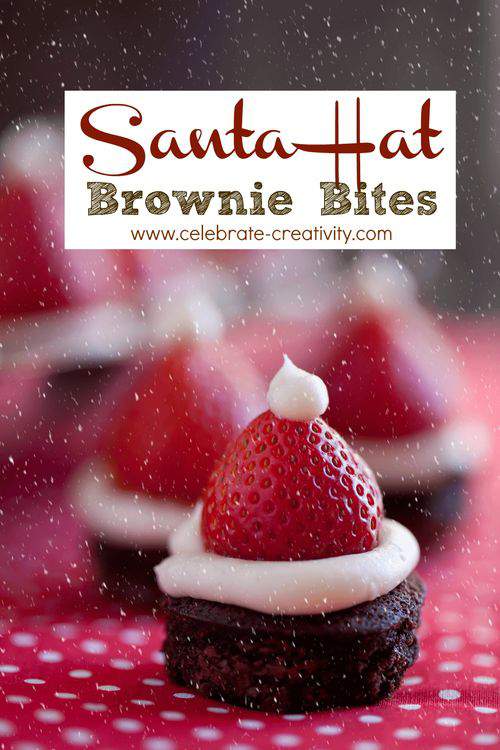 Day 1 down…. 24 Days to go.
Stay tuned, there is a lot more fun and inspiration ahead.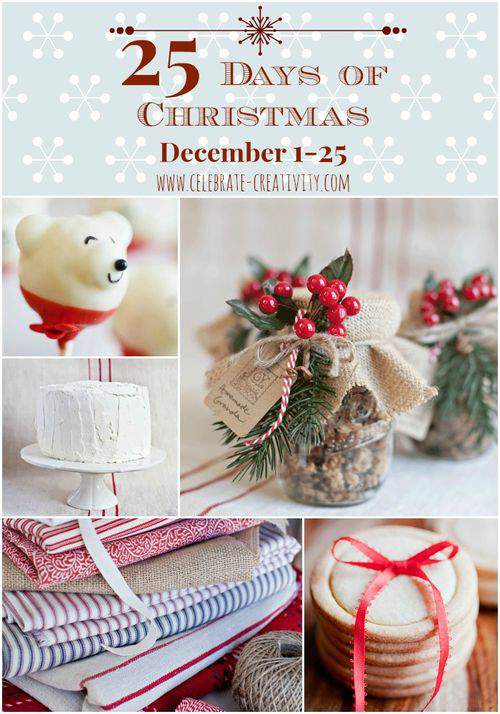 Hope you stop by again tomorrow (12/2) for Day 2 of my 25 Days of Christmas series.
See you then. ♥
I'm linking this Santa Hat Brownie Bite recipe to the following: