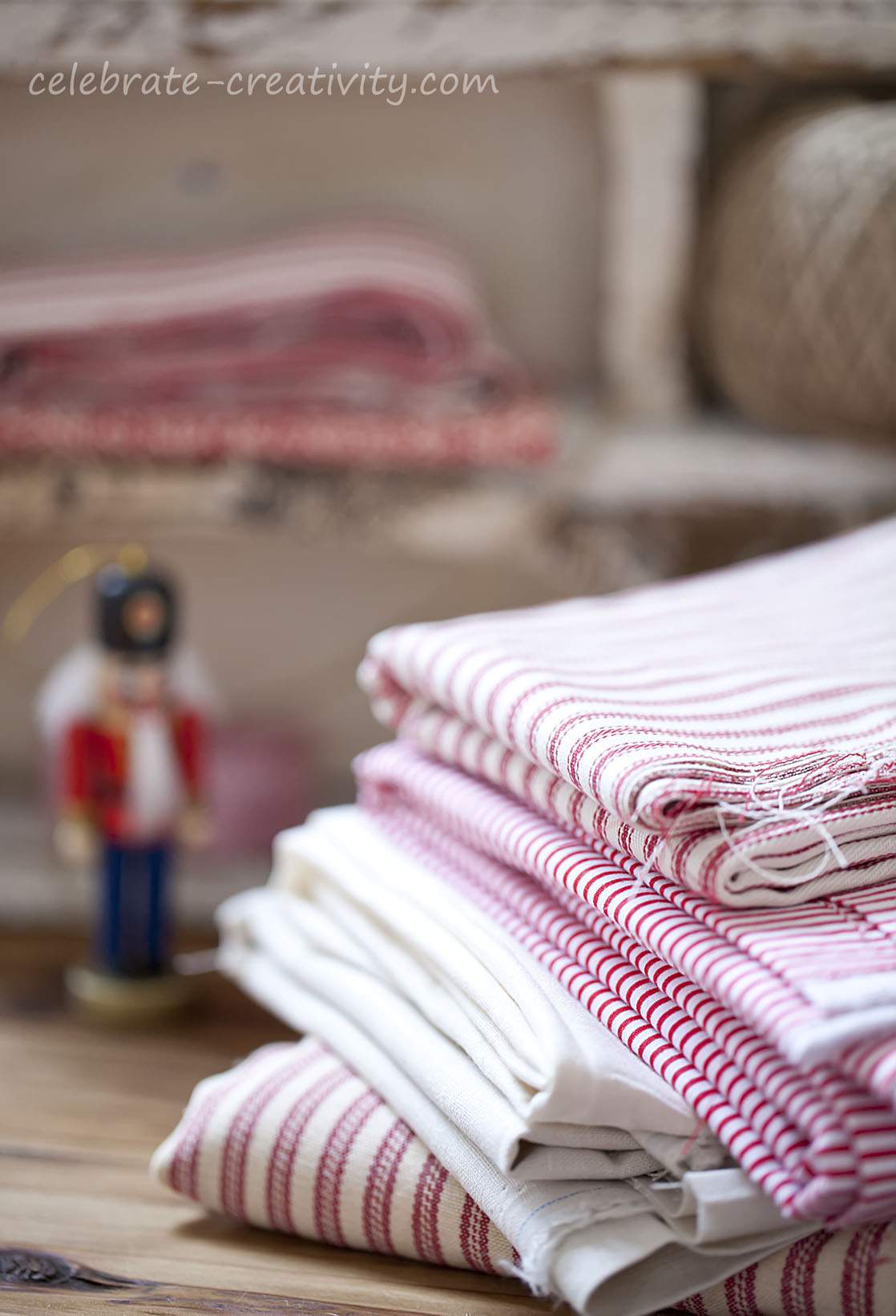 Regular readers of this blog know that I typically publish a new post once a week, every Monday morning.  So the idea of putting together a 25-day holiday series was a little daunting at first.
In sketching the plan out, the first thing I was determined to do was to use as many supplies, materials, tools and stash that I already had on hand.
I didn't want to spend a ton of extra money and with a little creativity, I was able to use many of the following materials over and over again to create very different presentations for many of my projects.
In Day 7 of my 25 Days of Christmas series I'm sharing a few of my favorite holiday supplies.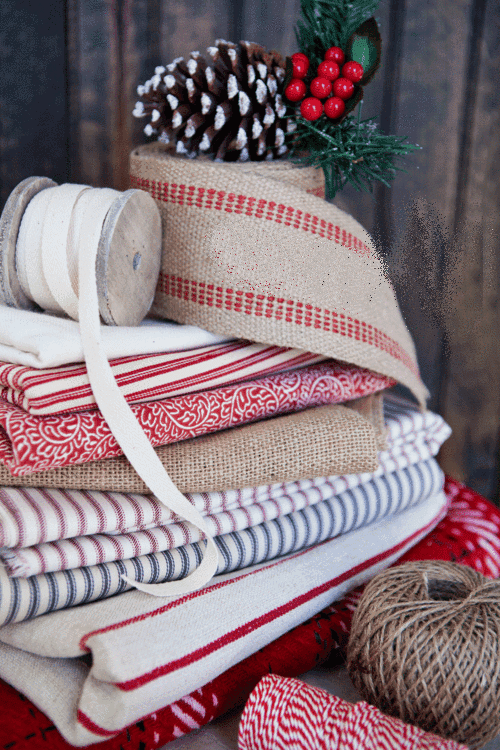 I'm starting with fabric because I just love fabric.  I keep a huge assorted supply in my work space and I was able to find quite a few yards of "Christmas-sy" types in my stash including plaid, burlap, cotton stripes and prints, ticking and grain sack cloth.
Throughout my 25 Days of Christmas series, you'll spot these pretty fabrics used in a variety of fun ways.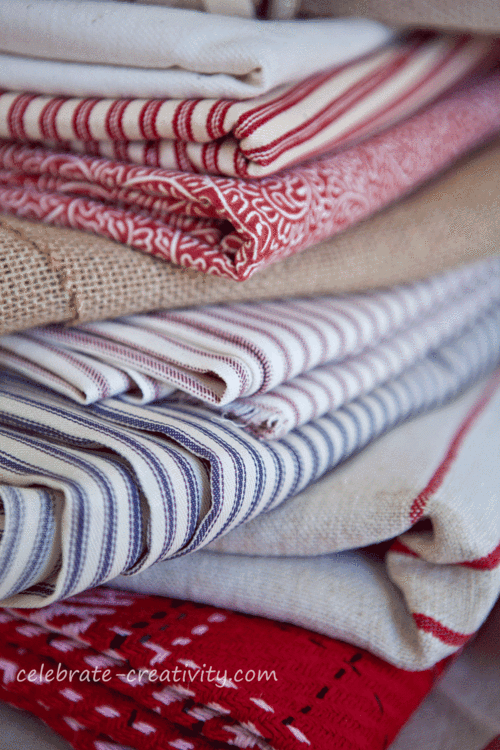 These jingle bells and wired stamens have been stuffed in an embellishment storage box for years and I never really did much with either.  I mean, how many jingle bells and stamens can you actually use.
It turns out that these elements have been very versatile and you'll see bells and stamens popping up all over throughout several upcoming posts.
If you don't already have a tag punch in your toolbox, I hope you invest in one.
A good punch is essential for making tags for handcrafted items.
This is one tool that I actually use all year 'round.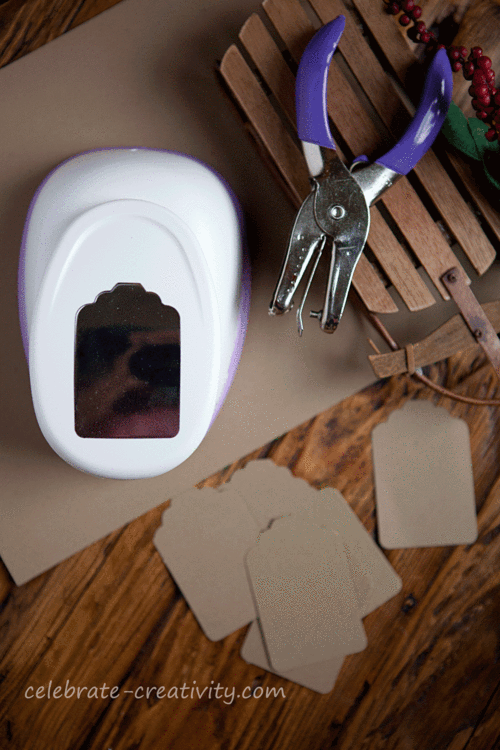 While sorting through several boxes of Christmas decorations, I found this twisted branch wreath at the bottom of one of my plastic bins.
I don't even remember buying it but keep your eyes peeled to see how I end up using it for this 25 Days of Christmas series.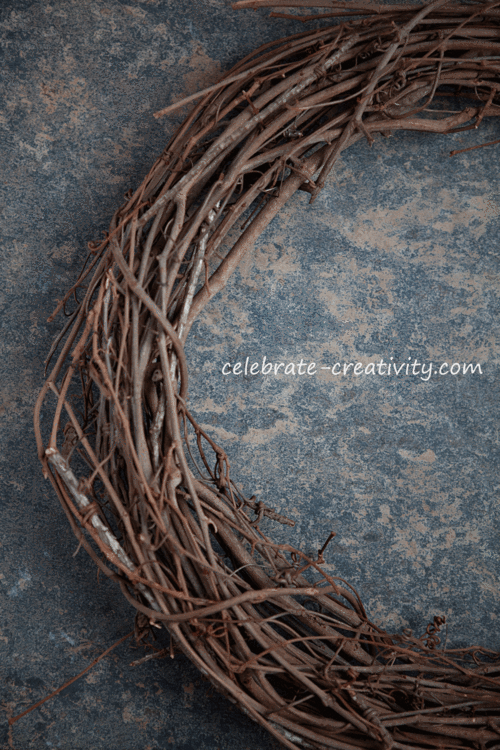 You may remember seeing these berries on the birdseed ornaments I featured here earlier this week.
I use these wired berries as garland on my Christmas tree and this year I snagged a few errant strands and incorporated them into a project or two.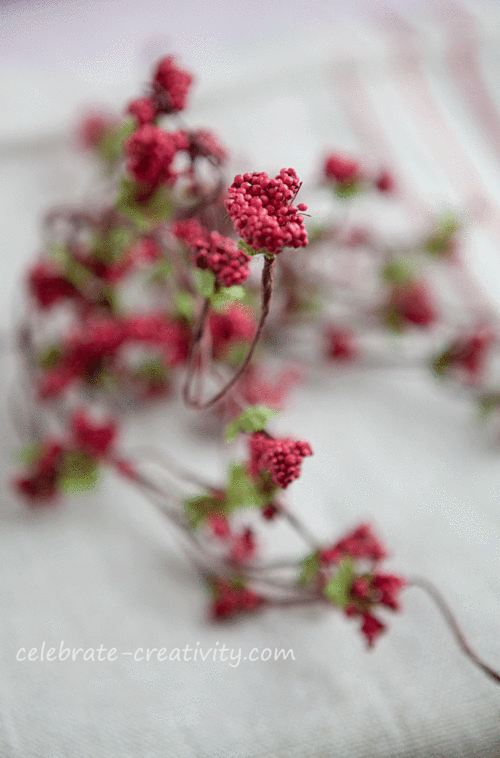 If you're making handcrafted holiday crafts, you absolutely must have some Baker's twine at your disposal.
I use baker's twine packaging purposes throughout the year but this peppermint twist-colored twine is especially ideal during the holiday season.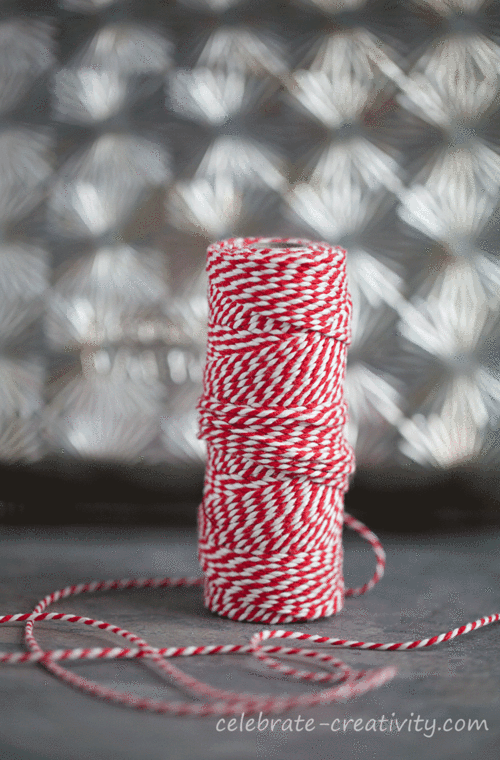 Artificial pine needles are a big part of many of my holiday projects for this series too.
Small clipping go a long way to give a project that little taste of nature and the great outdoors.
I also love jute which is a sturdy, burlap string that always adds a rustic touch to just about anything.
NOTE: I've written a few posts about my love of jute and other strings here and here.
You can't go wrong with cinnamon sticks because they can be used in so many ways as embellishments, props and projects.
NOTE: Regular readers know I'm always on the lookout for interesting textures and backdrops that I can use in enhance my photography efforts.  The backdrop in this photo is a actually just a rusty, vintage baking tray that I picked up recently online for just $8.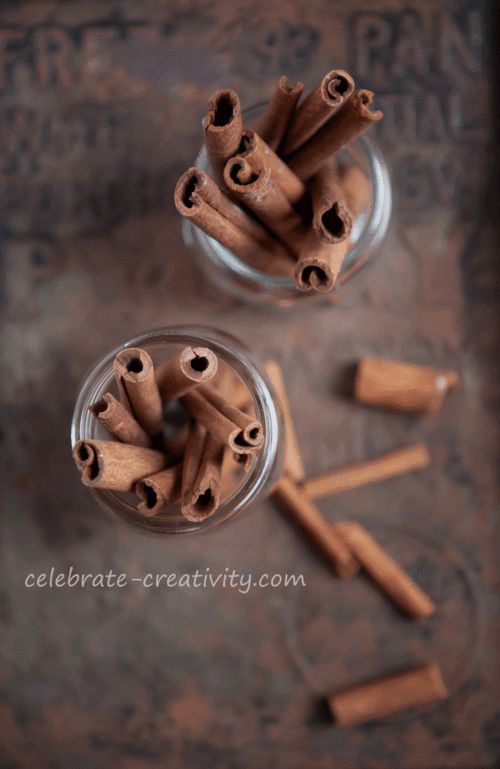 So that's a look at a few of the supplies that I'll be using throughout this holiday series for projects, props and embellishments to help me transform my ideas into projects you'll want to try at home.
Day 7 down, 18 more days to go.   I hope you're enjoying the series so far.
In cased you missed any projects so far, here's a look at:
Day 1|Day 2|Day 3|Day 4 |Day 5  |Day 6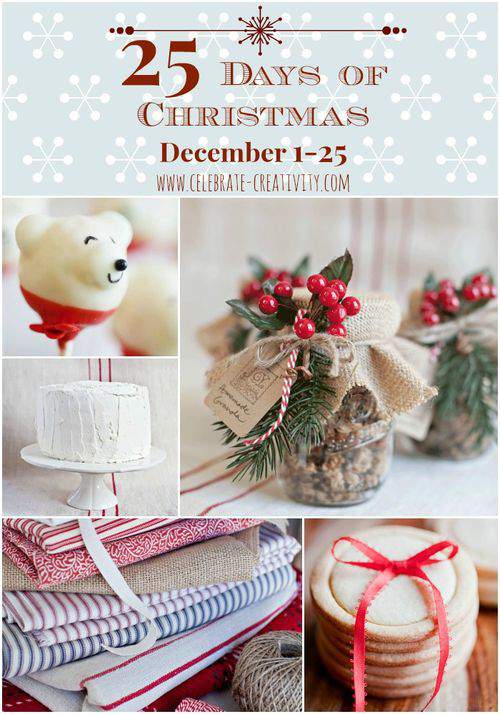 Hope you stop by again tomorrow (12/8) for Day 8 of my 25 Days of Christmas  holiday series.
See you then. ♥