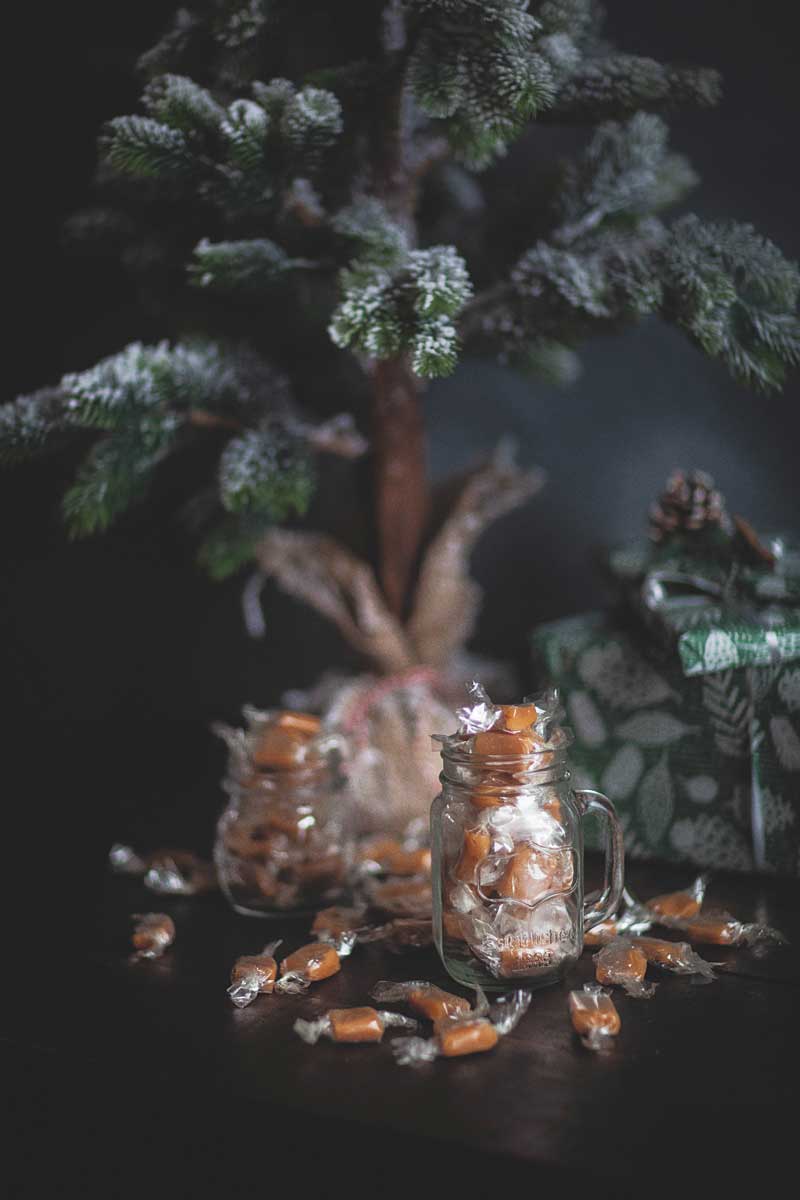 If you love giving homemade gifts from the kitchen as much as I do, you're really going to enjoy this recipe.
These homemade salted caramel bites are not only easy to make but they're super fun to wrap and gift to friends and loved ones.
I think there's nothing quite like edible gifts from your own hands.
Be careful, you may end up eating as many of these caramel candies as you give away.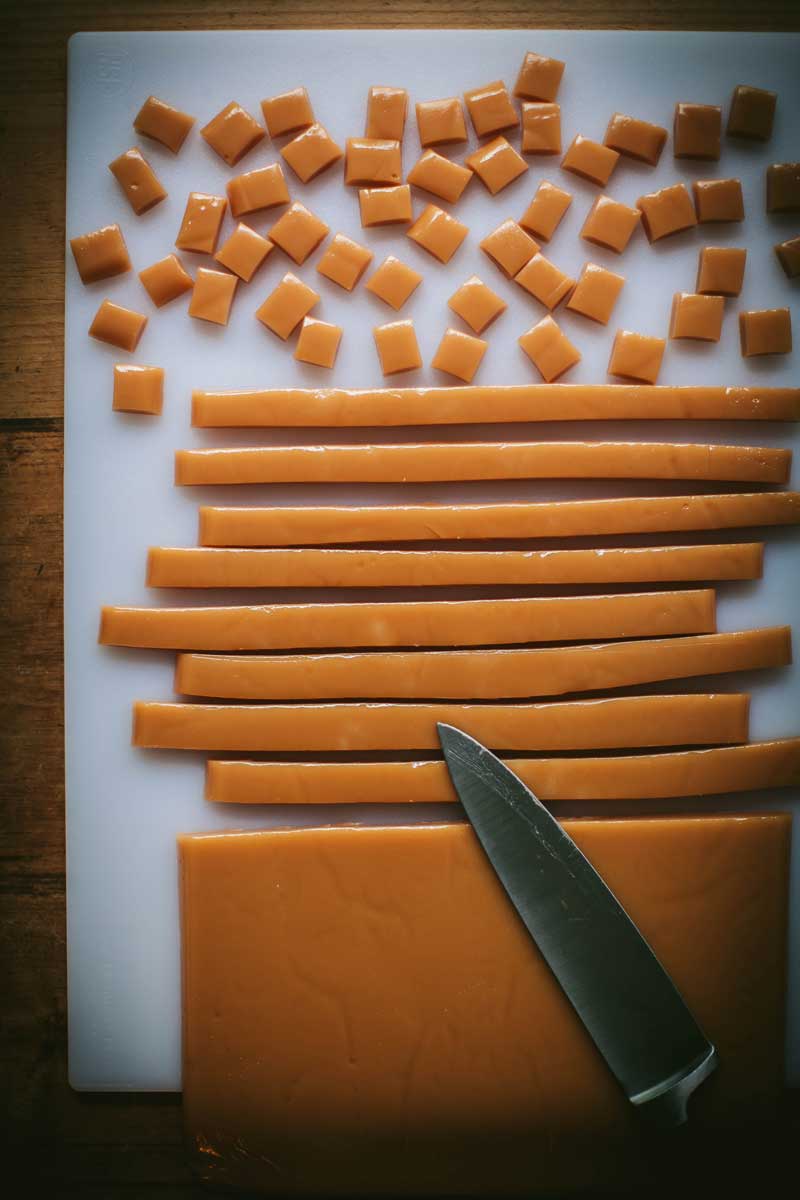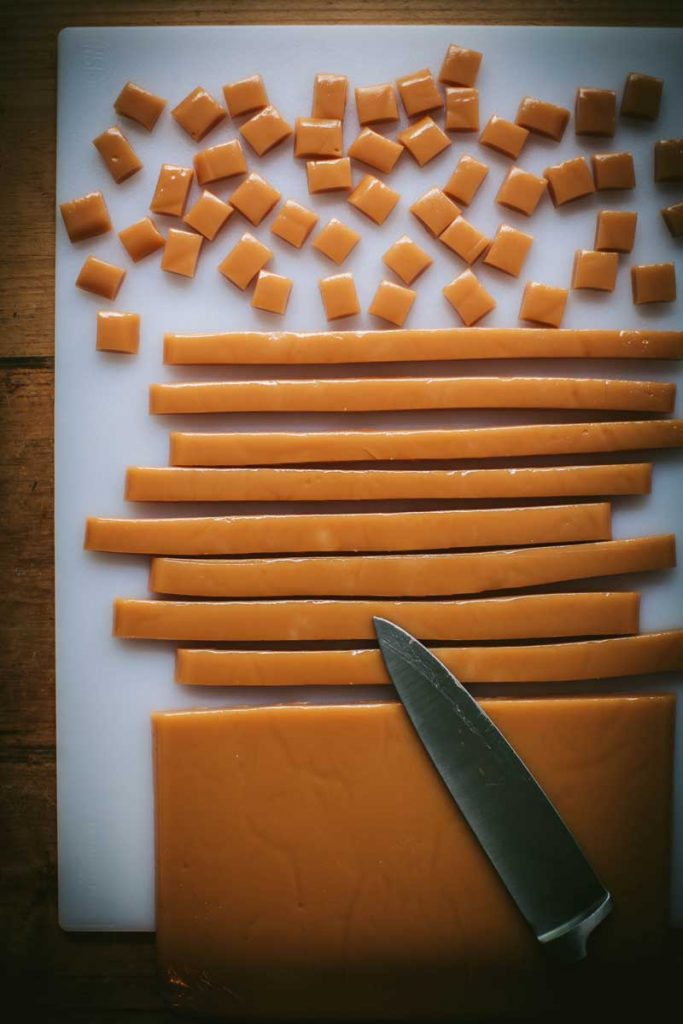 This recipe only requires six simple ingredients but they are ingredients that definitely pack a huge punch when combined.
Scroll down a bit to download the full recipe and instructions.
Now, you'll end up with a huge sheet of caramel after you make it and you can cut it into whatever size you like.
Of course, you can cut the caramel slab into strips, rectangles or bite-size squares like I did.
Cutting caramel is surprisingly therapeutic. Who knew?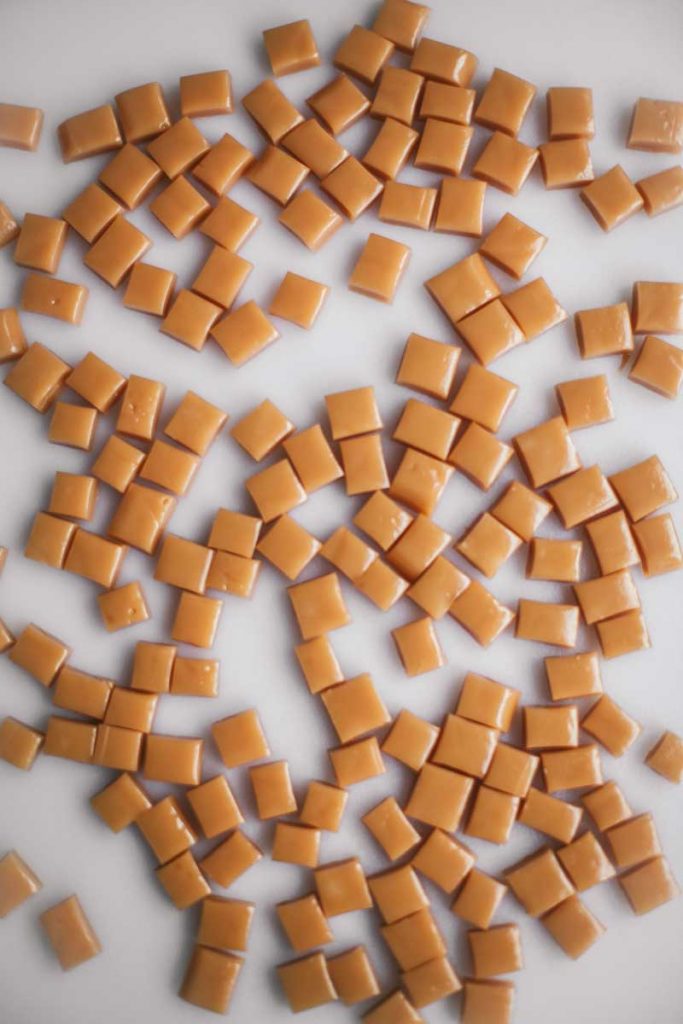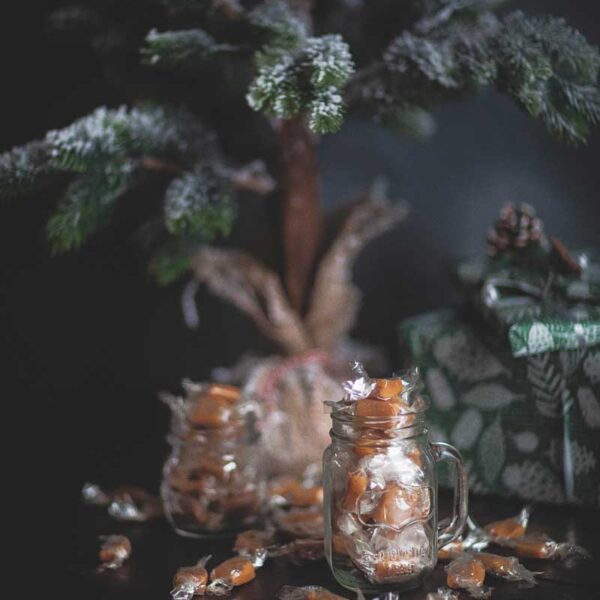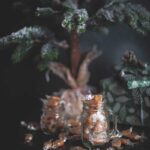 Homemade Salted-Caramel Bites
Sweet and salty come together in a delicious flavor with a hint of butter. Fun to make and beautiful to gift.
Course: Dessert
Cuisine: American
Servings: 60 -75 pieces
Ingredients
4 cups heavy cream
4 cups sugar
2 cups light corn syrup
3/4 cup unsalted butter
1 tablespoon of vanilla
1 tablespoon sea salt
Instructions
You'll also need a candy thermometer, a baking tray with four sides and a little extra sea salt for sprinkling.

Spray baking tray with cooking spray on surface and sides.

Combine cream, sugar, corn syrup and butter in a large stock pot and bring to a boil.

Stir frequently to prevent the mixture from sticking.

Continue to cook over medium heat until the candy thermometer reaches 248 degrees. This will probably take about 35-45 minutes.

NOTE: If the temperature exceeds 248 degrees, you may end up with a much harder caramel. Also, if you want a softer caramel (that you can roll), remove from stovetop at about 246-247 degrees.

The mixture will be very thick (and extremely hot).

Quickly stir in the vanilla and sea salt.

Carefully pour the mixture into the pan and allow to cool overnight or for about 8-10 hours.

Once candy is completely cool and hard, use a knife to loosen caramel along edges of pan.

Turn caramel sheet out of pan and onto a large cutting board.

Carefully cut into bite-size squares.

Store in an air-tight container or wrap individually and gift to caramel loving friends and family.

Candy should keep for about 2 weeks.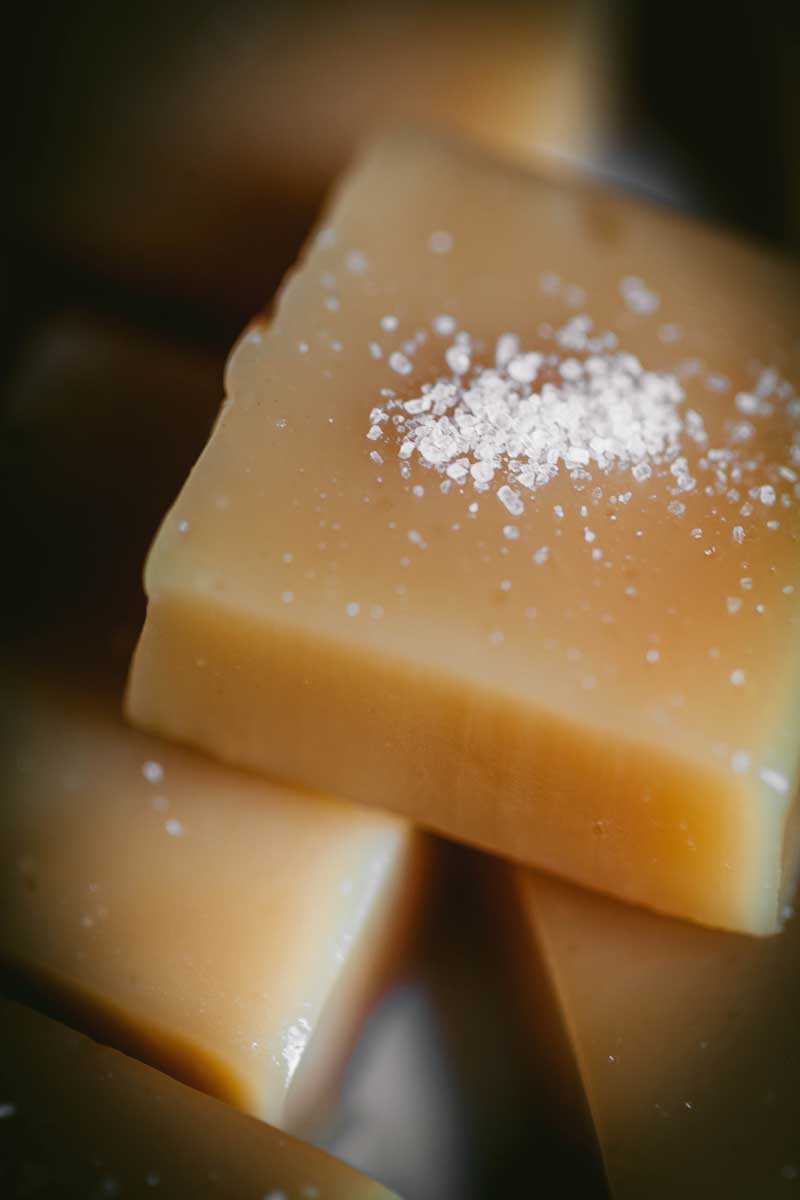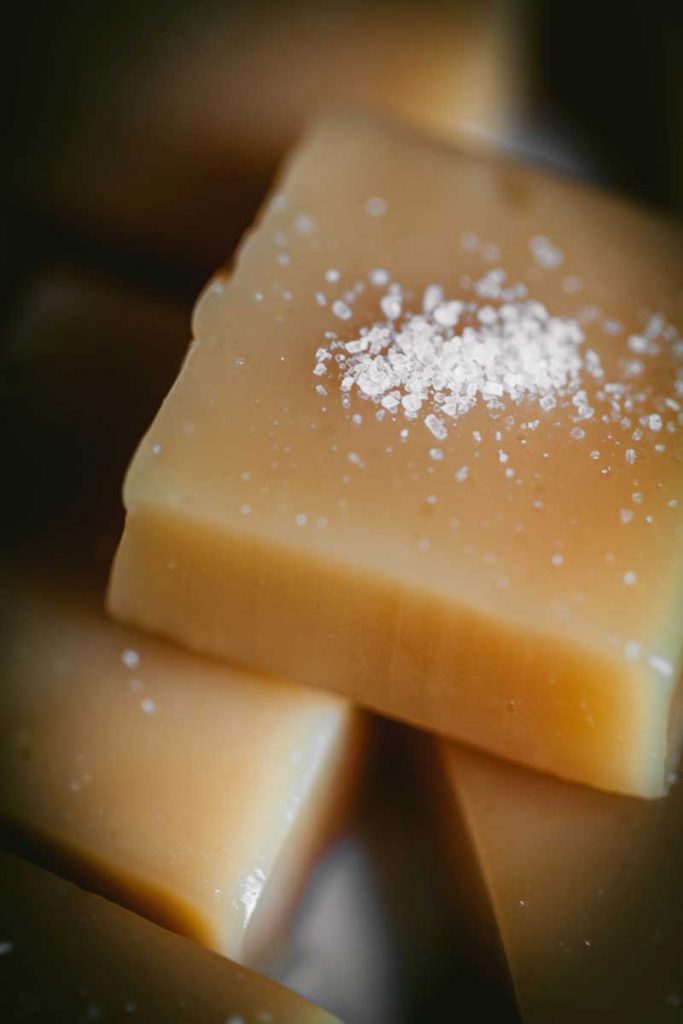 Sprinkle a small amount of course sea salt on top of the finished caramel for a nice looking contrast as well as a burst of additional flavor.
The small infusion of salty into the sweet is just delicious and underlying it all is a hint of butter too.
It's a fabulously delicious combination and you will not be able to stop at eating just one (or two or more).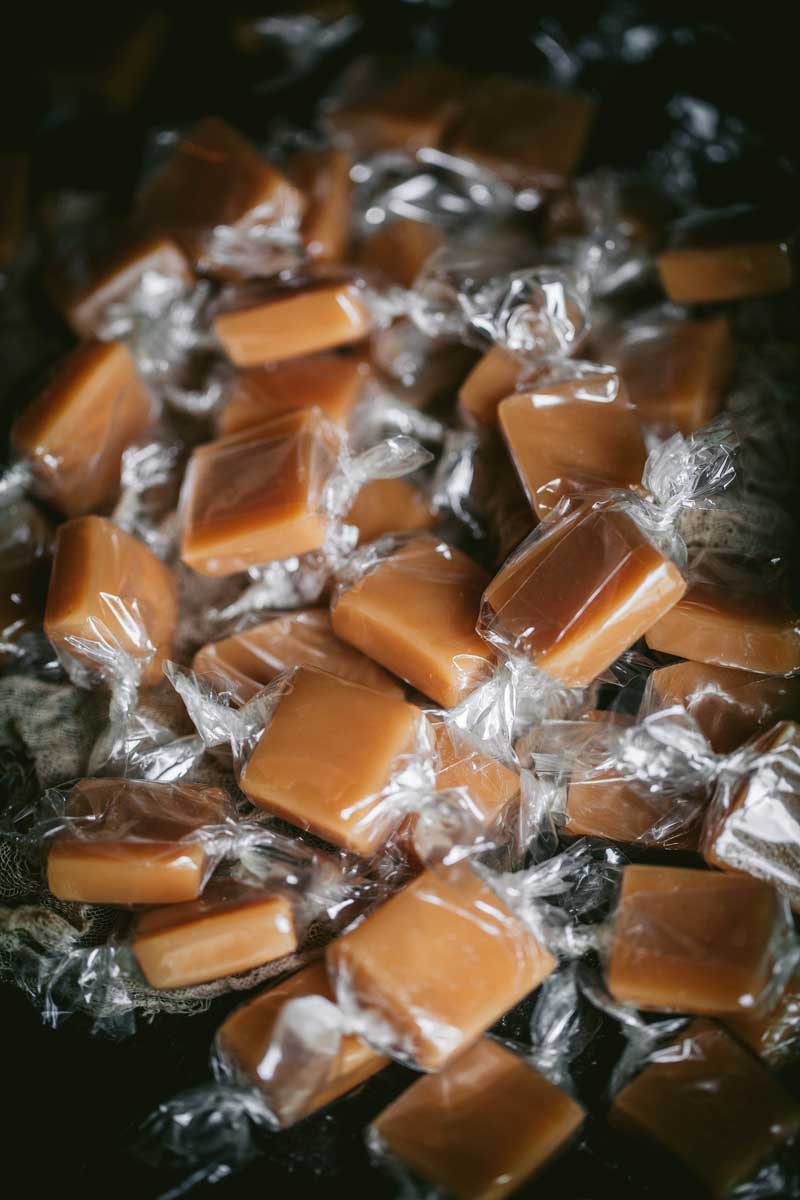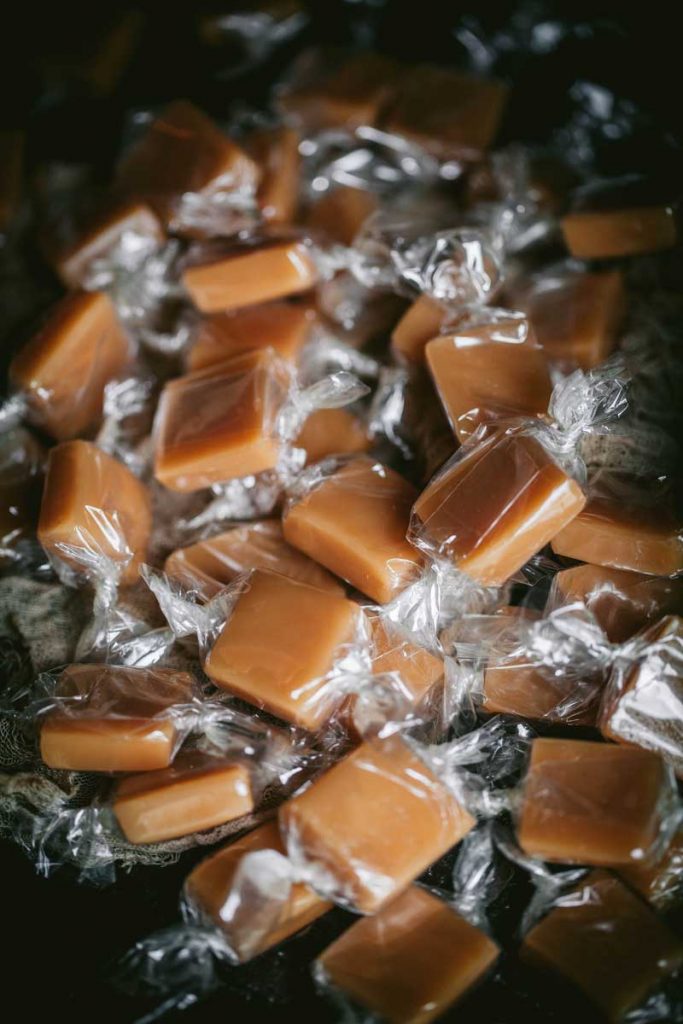 I really like the idea of wrapping them individually and that's especially if you plan on gifting them to your caramel-loving friends and family.
I've tried wrapping these candies in wax paper and parchment paper before but I don't think they looked as nice as these clear cellophane wrappers look.
Also, professional wrappers twist and stay twisted on the ends a little better too so, the candies will stay fresher, longer.
You can find a variety of clear cellophane, colorful, white frosted and opaque wrappers online.
GIFT IDEA: Cut the caramel into 8-inch strips and wrap individually in pretzel stick baggies for irregular-sized but equally tasty gifting.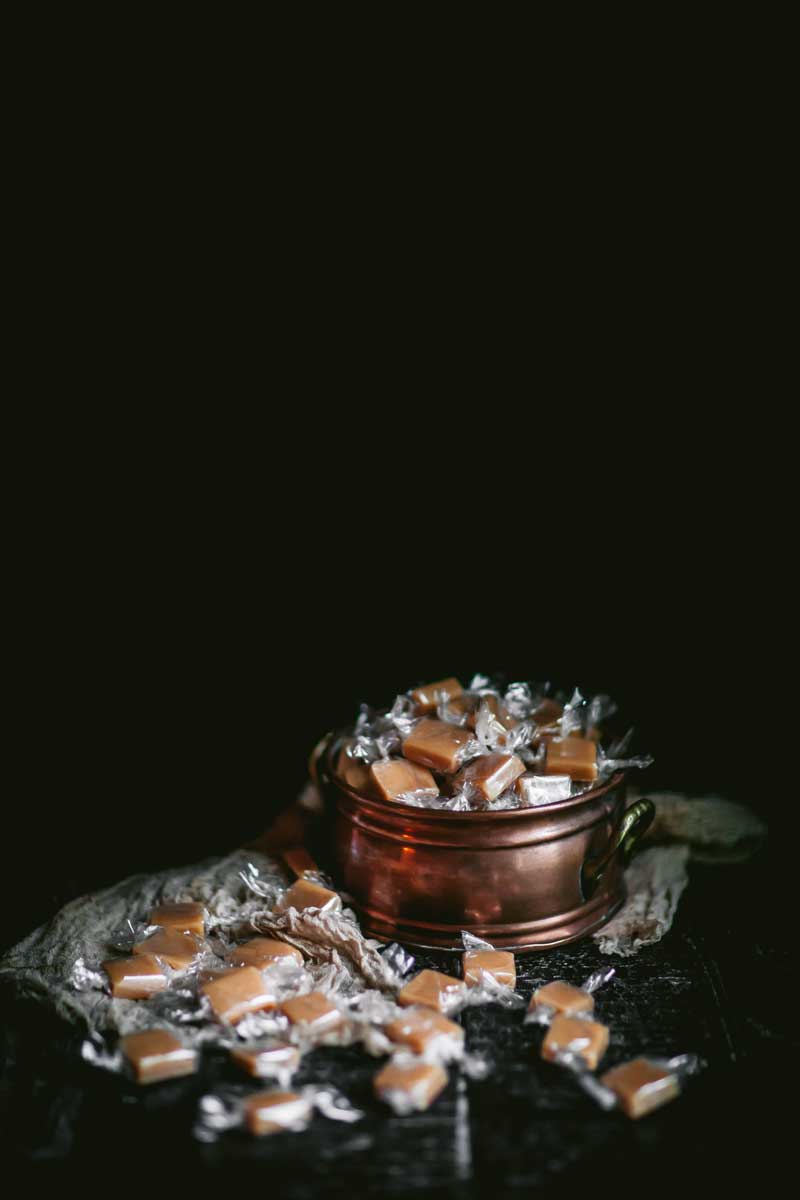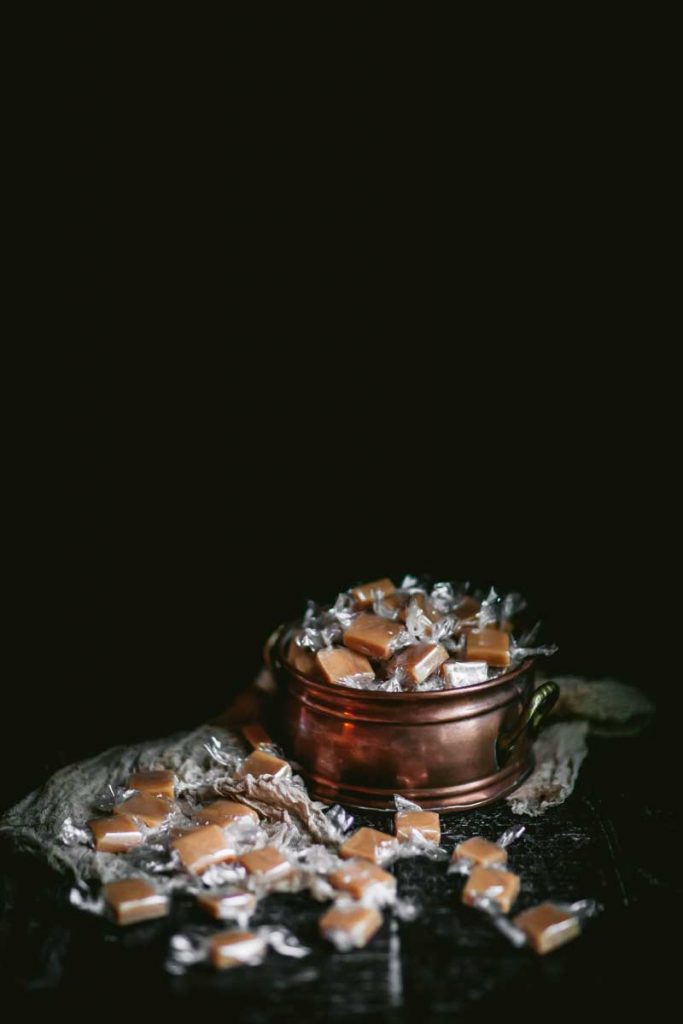 You can store the caramel in an air-tight container for up to about 2 weeks.
But, I've got to tell you… they didn't make it anywhere close to that long in my household.
Be prepared to see them gobbled up in just a few days.
Thanks for stopping by.
See you back here next time. ♥