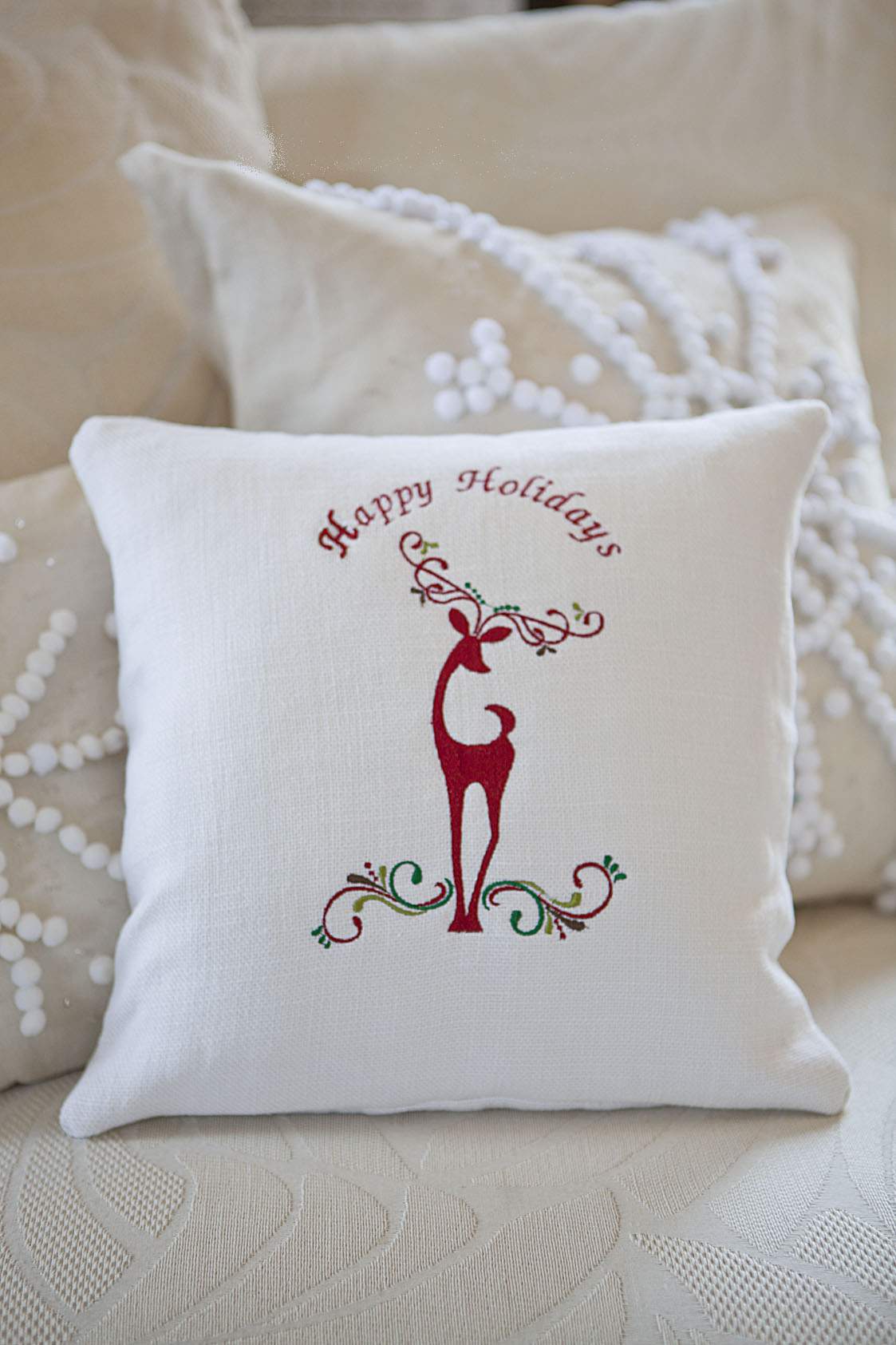 R
egular readers of this blog know how much I love to make throw pillows.  I've made so many of them over the years because they are so easy to create
Handcrafted pillows also make great holiday gifts.
Welcome to Day 18 of my 22-Day COUNTDOWN TO CHRISTMAS HOLIDAY SERIES which features this decorative reindeer pillow that's perfectly fit for Santa's sleigh. 
I'm a bit of a fabric-aholic which means I have tons of fabric in my stash that I've collected over the years.
I love when I'm able to use supplies that I already have on hand and this white linen fabric was just waiting for me to put it to good use.
The pom-pom ribbon was also storage-box rescue.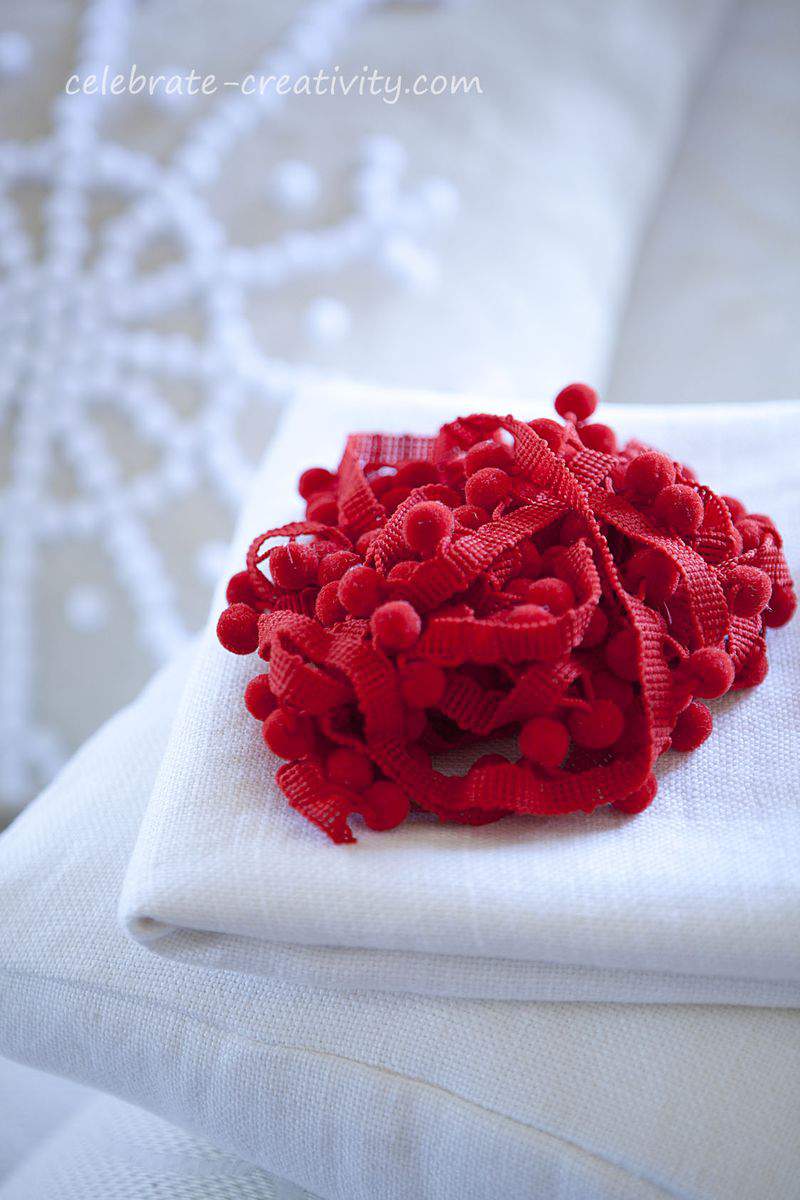 I'm definitely going to write a post about home embroidery machines and how to find the best one for you because so many readers have inquired about mine.
It's a great tool and totally revolutionized my crafts projects and gift giving.
Here's a peek at what my machine looks like when a project is being stitched out.
Now, the super fun part of machine embroidery is watching the design stitch out.
Start with a completely blank slate and before long the image begins to appear.
Pretty cool, huh?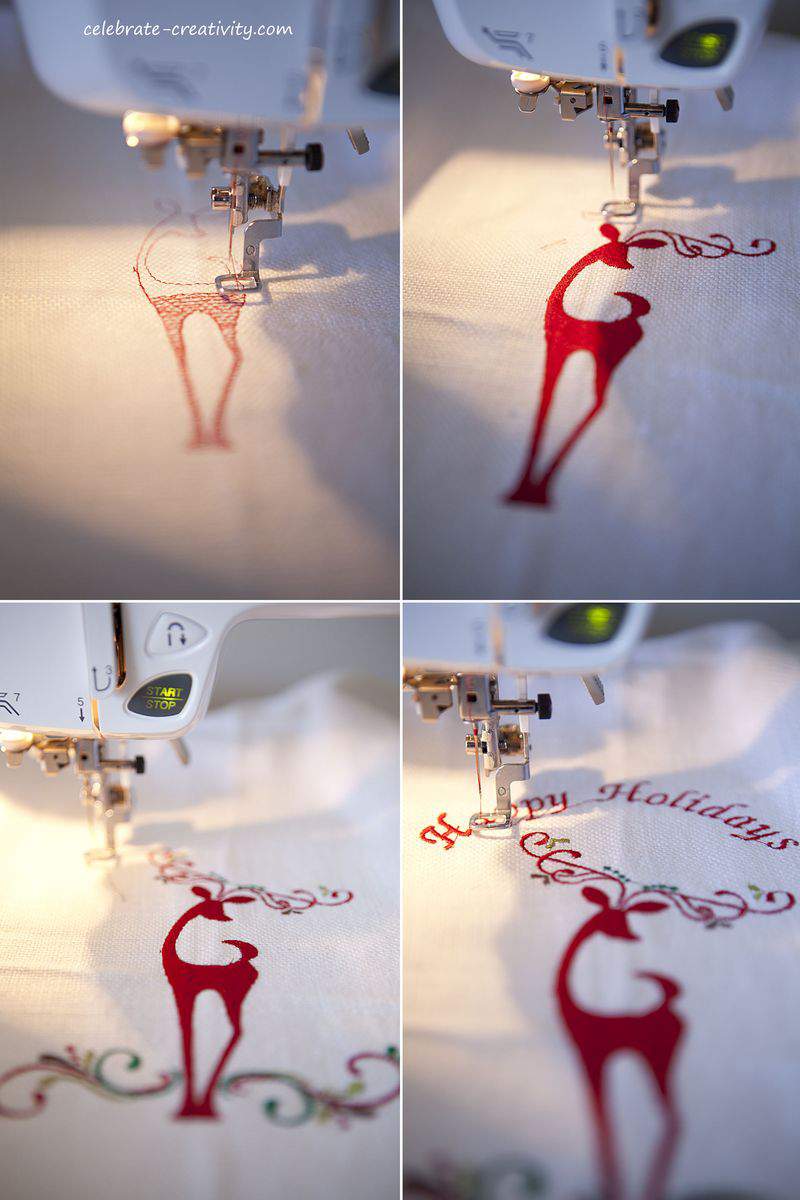 Here's a look at this decorative reindeer pillow.
Also, you can get this embroidery design HERE.
It looks great right next to the snowflake pillow that I featured here earlier in this series.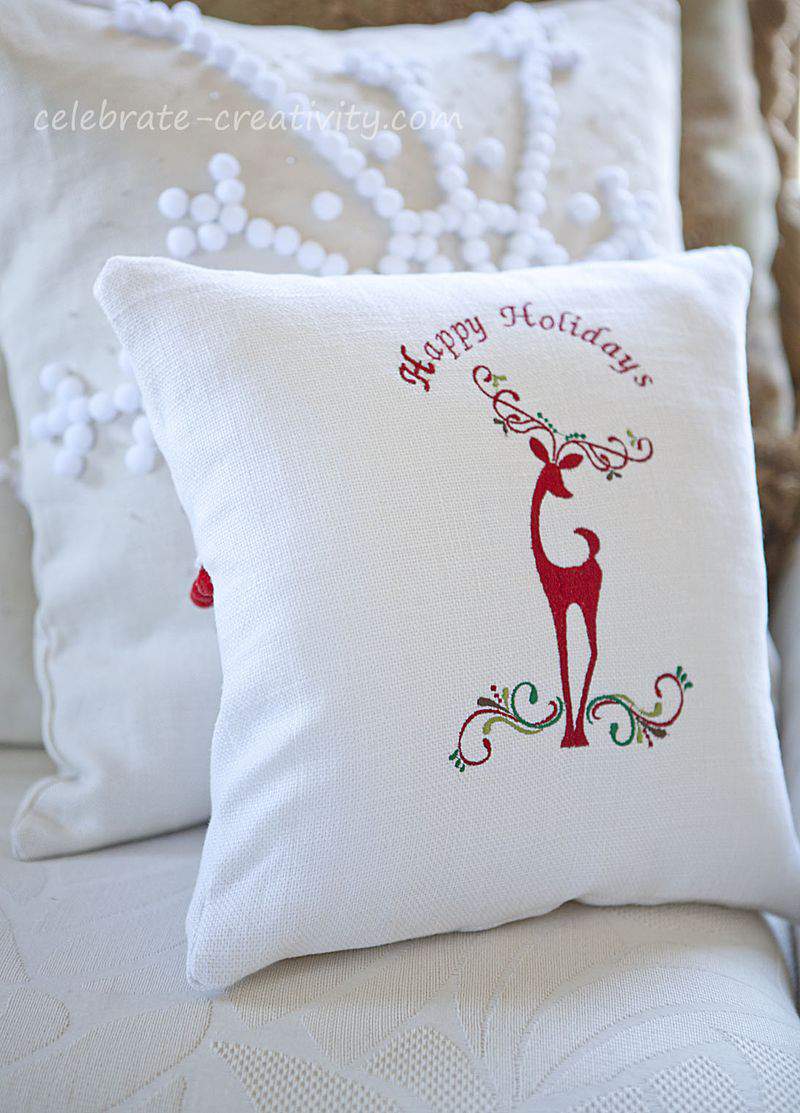 Here's to a little festive color splash on the back of the pillow.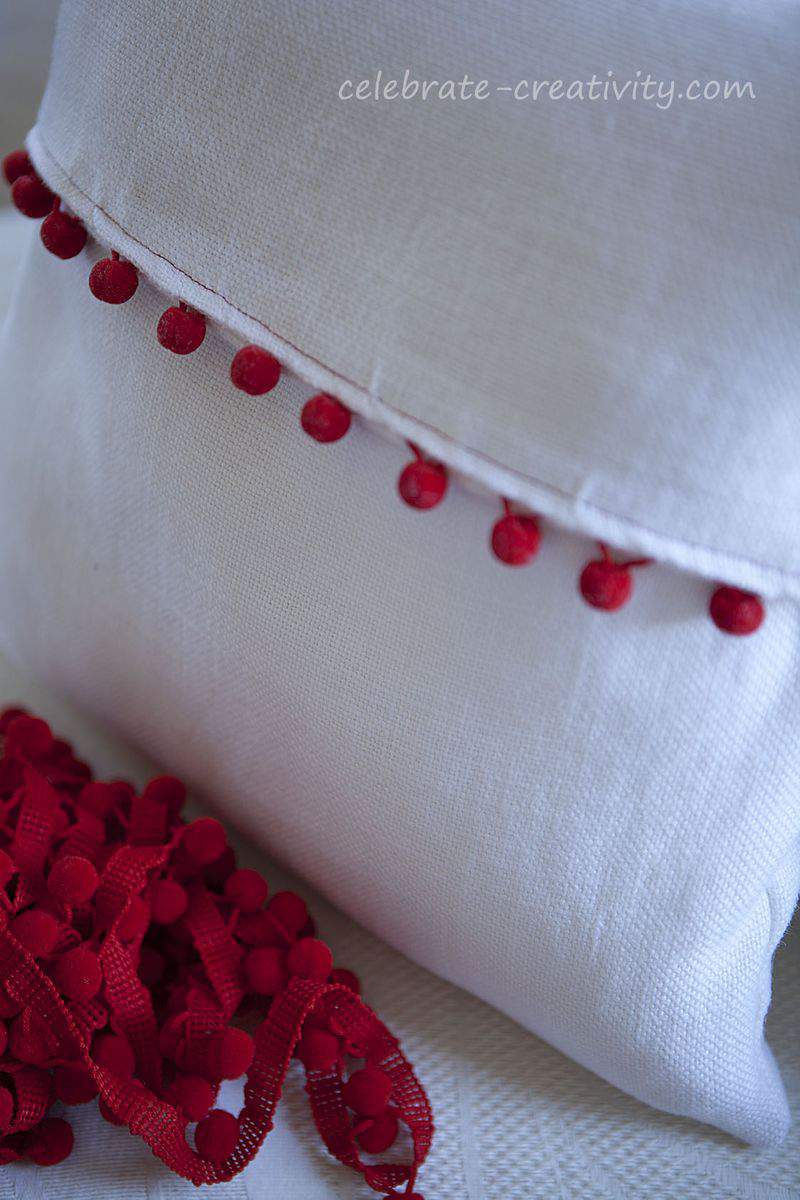 Thanks for popping by.
 See you right back here tomorrow for Day 19 of my
COUNTDOWN TO CHRISTMAS HOLIDAY SERIES. ♥
In cased you missed any ideas in this blog series, here's a look at:
Day 1|Day 2|Day 3|Day 4|Day 5|Day 6|Day 7|Day 8|Day 9|Day10
Day 11|Day 12|Day 13|Day 14|Day 15|Day 16|Day 17