This isn't Antarctica but it sure looks like it could be, thanks to these polar bear cookies that are clearly on the march.
Welcome to Day 17 of my 22-day COUNTDOWN TO CHRISTMAS HOLIDAY SERIES which pays tribute to these big, beautiful giants of the frozen tundra in a most delicious way.
Hey, Polar Bears are used to the cold but even they need a little extra something to keep warm.
These Royal icing sweaters have them looking quite dapper in their duds.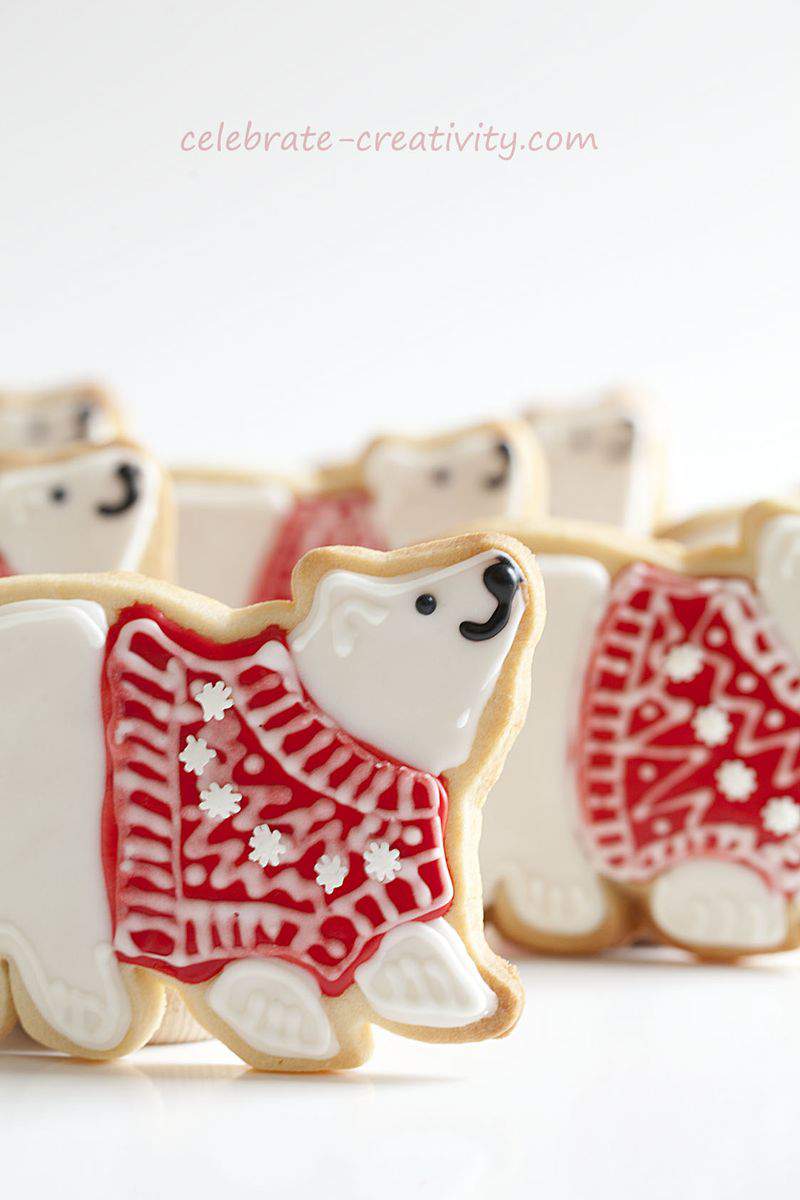 I use a pre-packaged Royal icing powder from a local baker's shoppe to mix up my decorative icing.
Of course, you can also make your own with just a few simple ingredients including by mixing 3-tablespoons of meringue powder, 5-tablespoons of water and 4-cups of confectioners' sugar.  Add more water or more sugar in small increments to achieve the perfect consistency.
This recipe will yield about 3 cups of icing which you can then tint to desired color.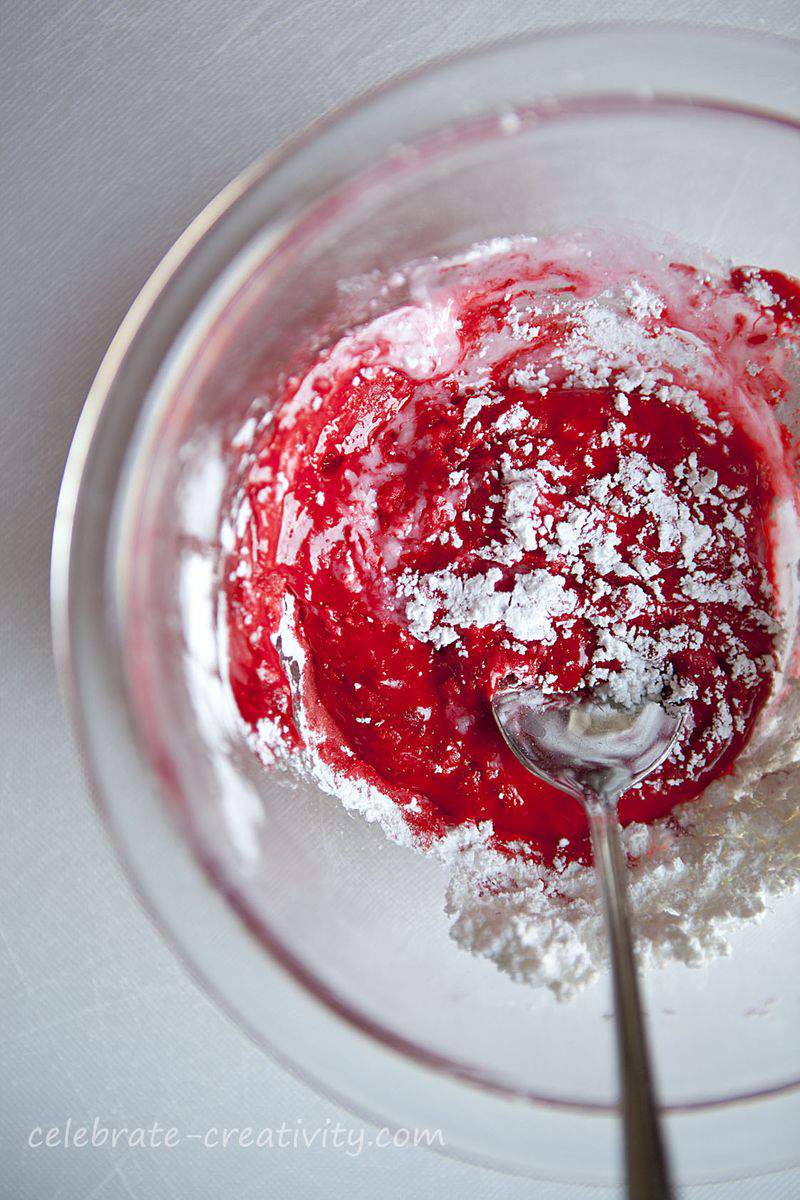 I found the polar bear cookie cutter and the sweater design at King Arthur Flour which is my favorite on-line baking supply source.  (Be sure to sign up for their free mail order catalog).
Use your go-to sugar cookie or gingerbread recipe to whip up the cookies.
Give the baked polar bears the outline of a sweater with the red icing.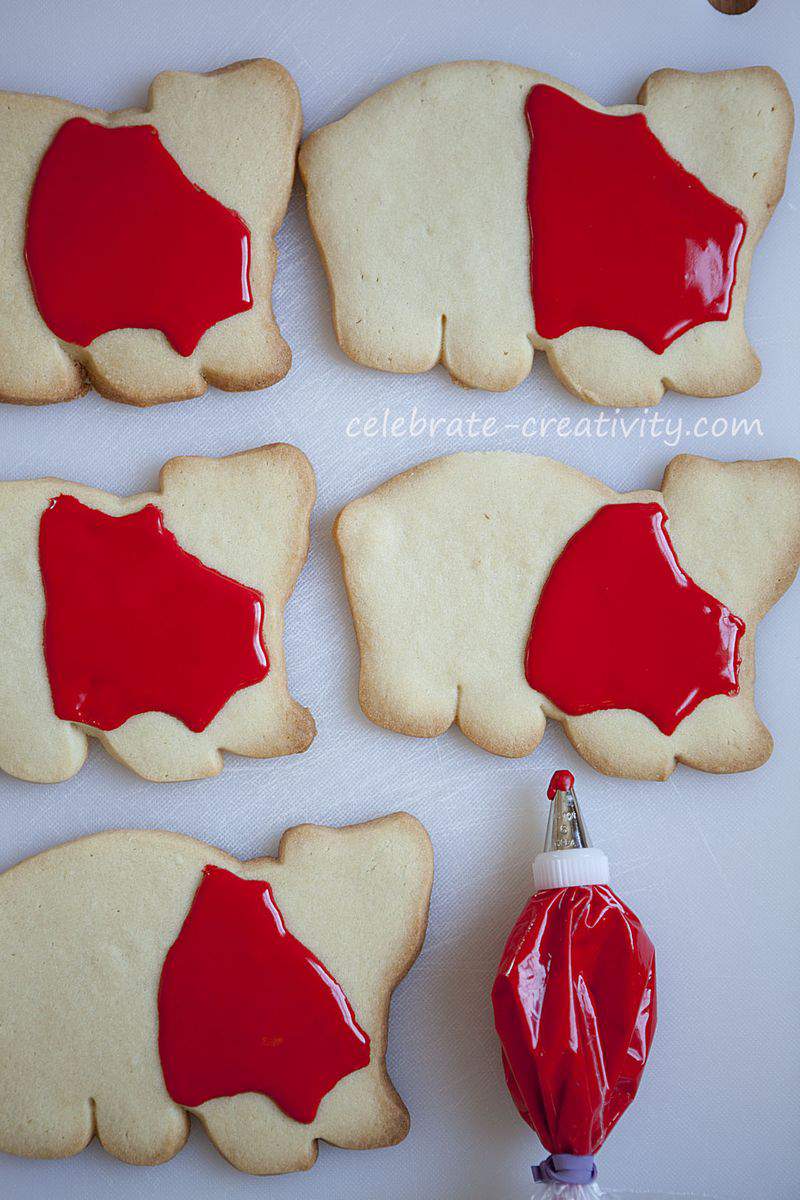 Fill in the Polar bear fur with white Royal icing.
Give these polar bear cookies an eye with a black sugar pearl put in place before the icing hardens.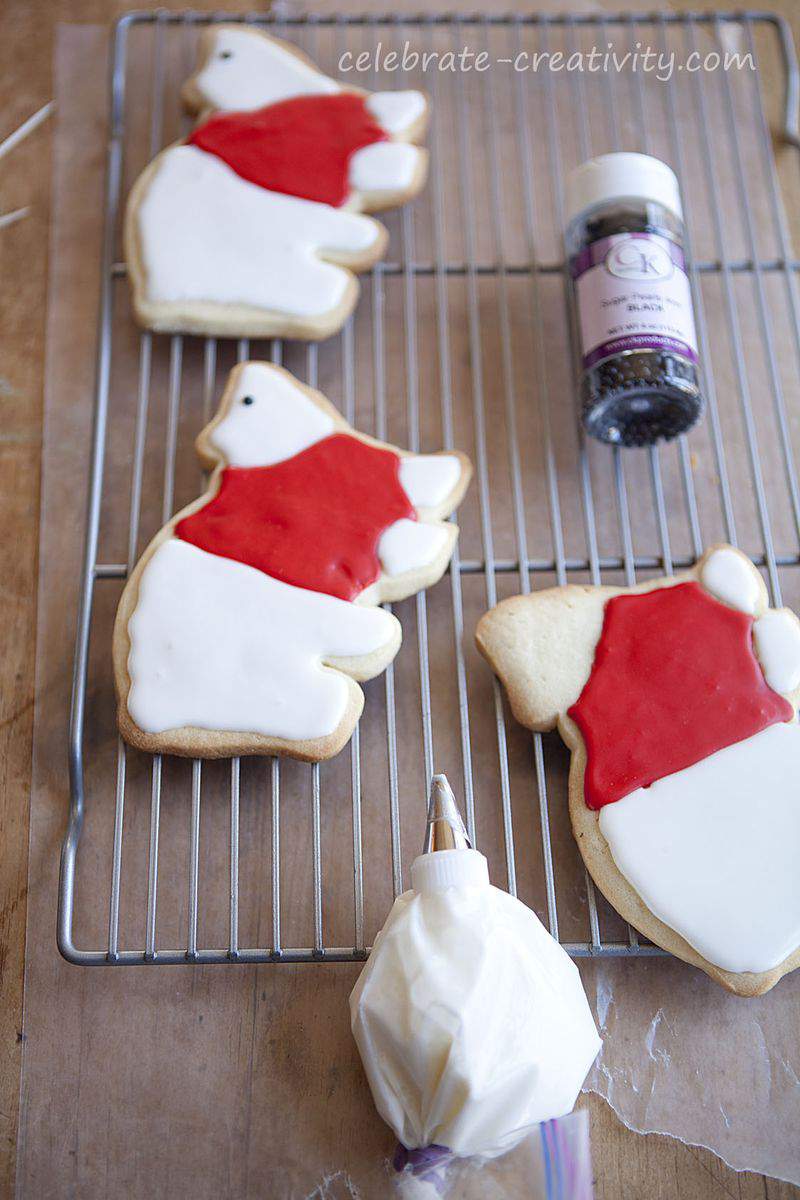 Allow the Royal icing to dry and harden completely before adding the decorative sweater stitches.
The, using a small decorating tip, add the sweater pattern to the red sweater outline.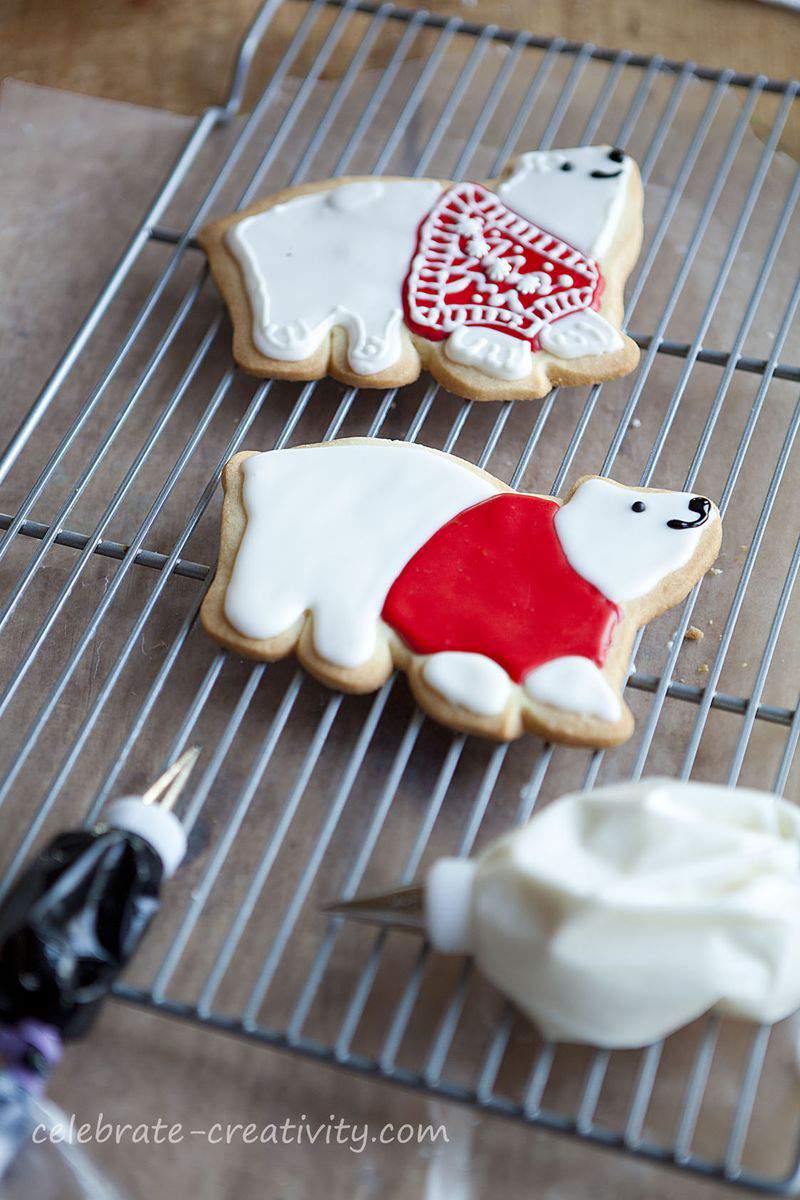 It's pretty cool how the design just appears and seems to pop right out of the photo.
I know, they're almost too cut to eat, right?
Don't let that stop you.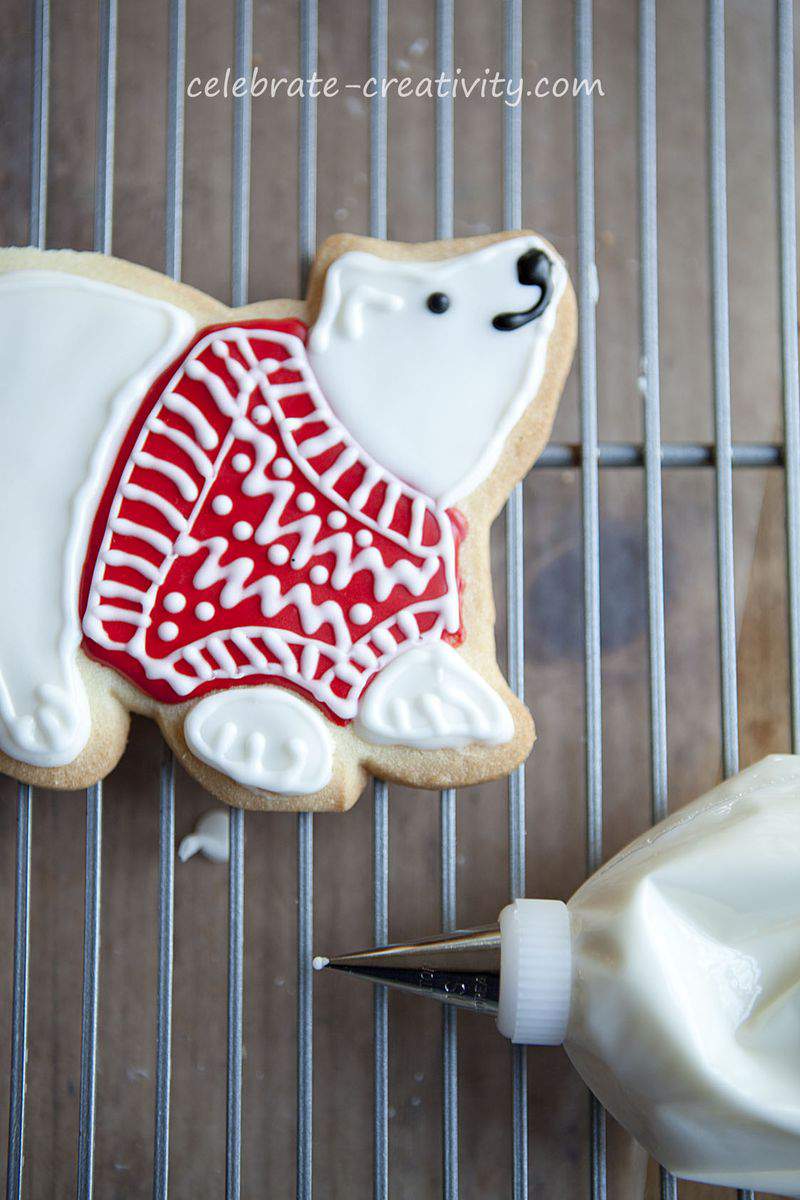 Put a tiny dab of icing onto the back of a few snowflake-shaped sprinkles.
Adhere them to the sweater to add more interest and dimension to the polar bear cookies.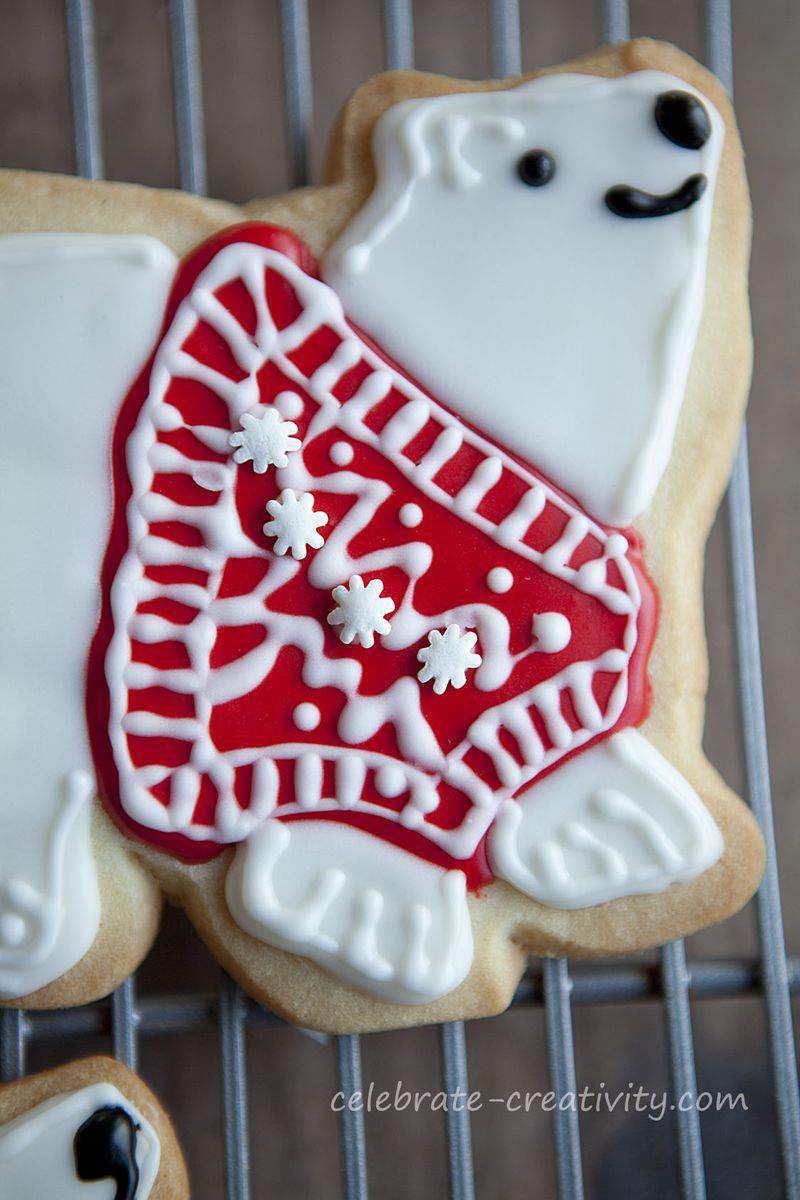 Once everything is dry, go back and add a nose and mouth.
Also, add an outline of white around the entire bear to help define the features.
TIP: I use small Ziplock bags (fitted with the decorating tips) to hold the Royal as I'm decorating.  Because these smaller bags fit in the palm of my hand, it's much easier to maneuver around the cookie.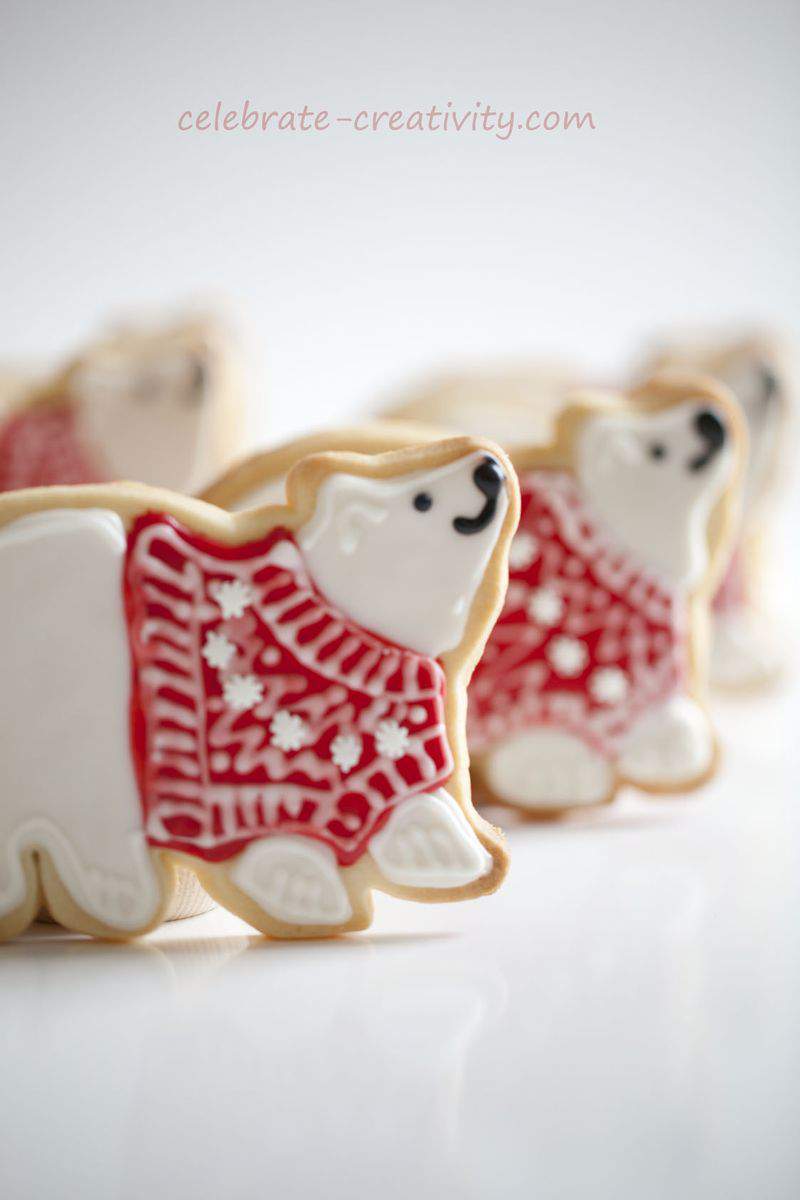 I think cookies like this scream (or should I say roar?) to be gifted to friends and loved ones.
Place them in a plastic goodie bag, twist tie the bag closed to keep the cookie fresh.
Conceal the twist tie with a pretty ribbon and give them away to the Polar bear lovers in your life.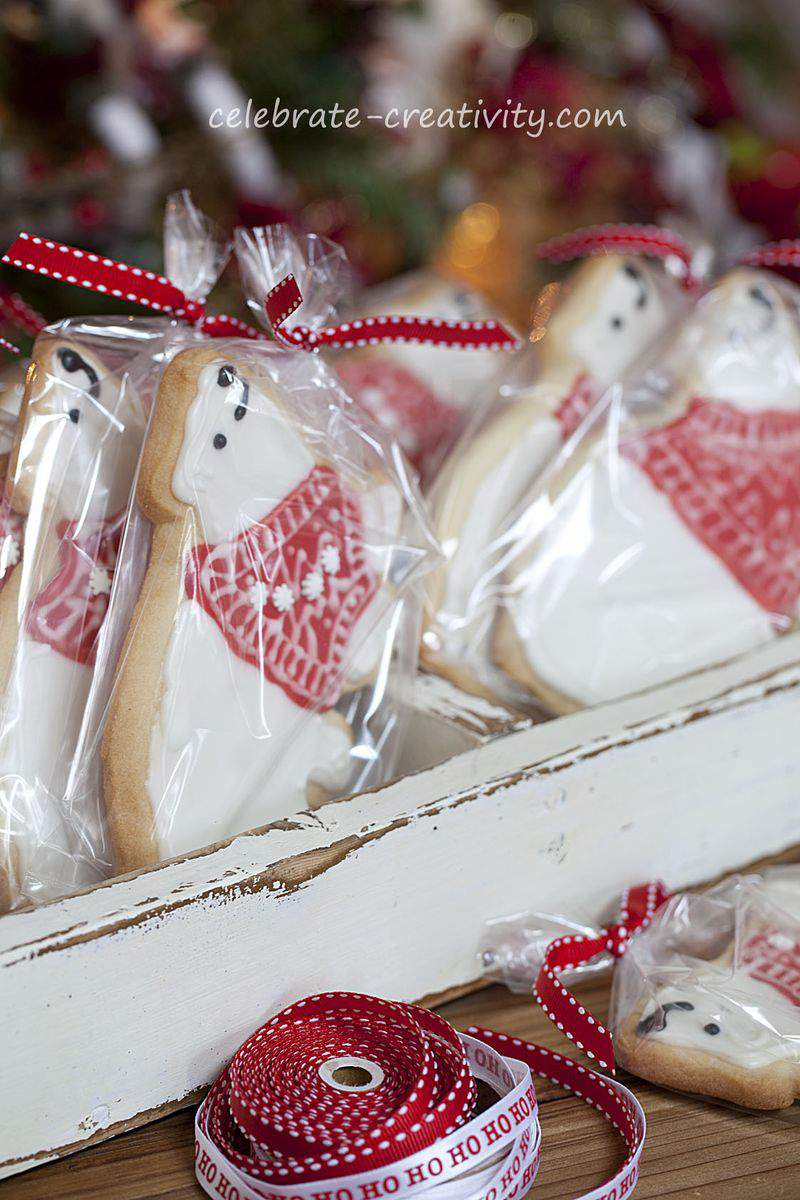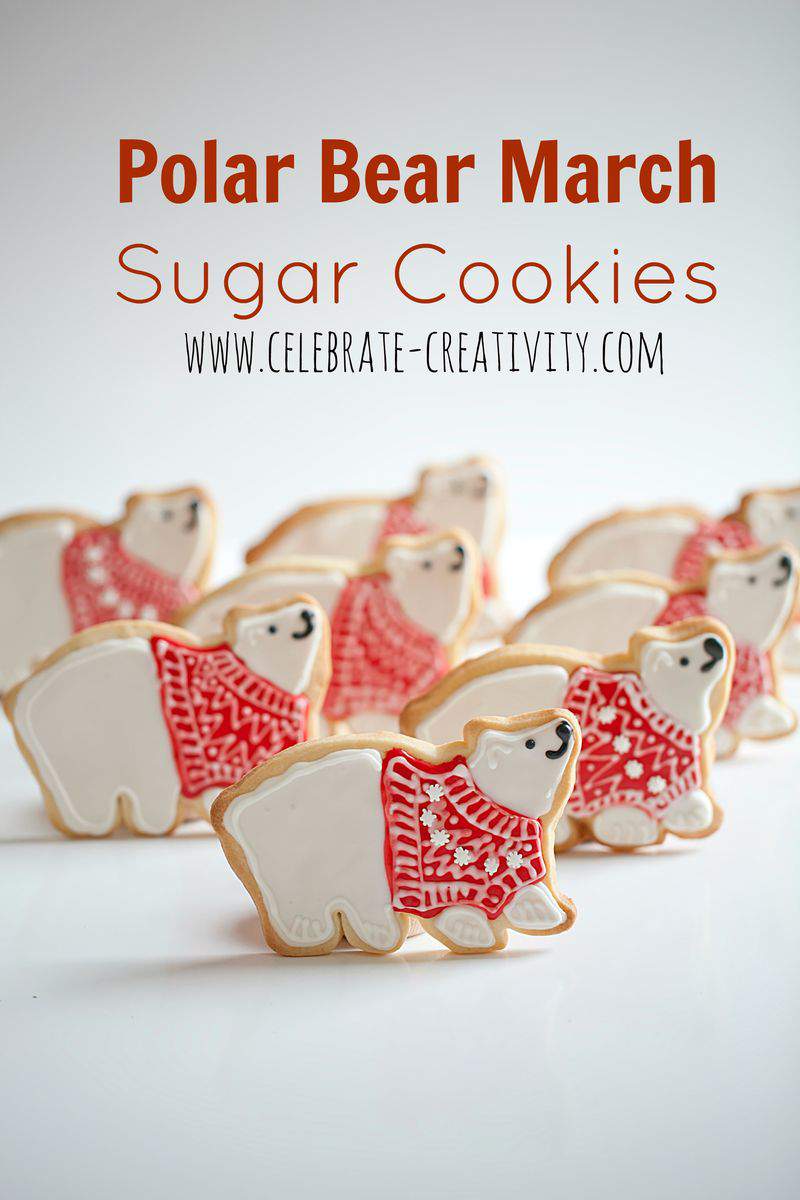 Thanks for popping by.
 See you right back here tomorrow for Day 18 of my
COUNTDOWN TO CHRISTMAS HOLIDAY SERIES. ♥
In cased you missed any ideas in this blog series, here's a look at:
Day 1|Day 2|Day 3|Day 4|Day 5|Day 6|Day 7|Day 8|Day 9|Day10
Day 11|Day 12|Day 13|Day 14|Day 15|Day 16